2020 proved to be a catalyst for innovation and digital adoption across all industries. Now is the time to make decisions that leverage our reliance on technology to our advantage. This is where we witnessed the rise of digital marketing as one of the key measures to survive in the new normal. While the consumers have shifted their spending habits from in-person to online, 2021 will likely bring the corresponding shift in digital marketing trends.
As per a recent Mckinsey survey report, B2B companies see digital interactions as two to three times more important for their customers than traditional sales interactions. The role of the Chief Marketing Officers' has been wholly rekindled. As we crystal gaze into 2021, here are some digital marketing trends that are supposed to be a promise of a marketer's paradise.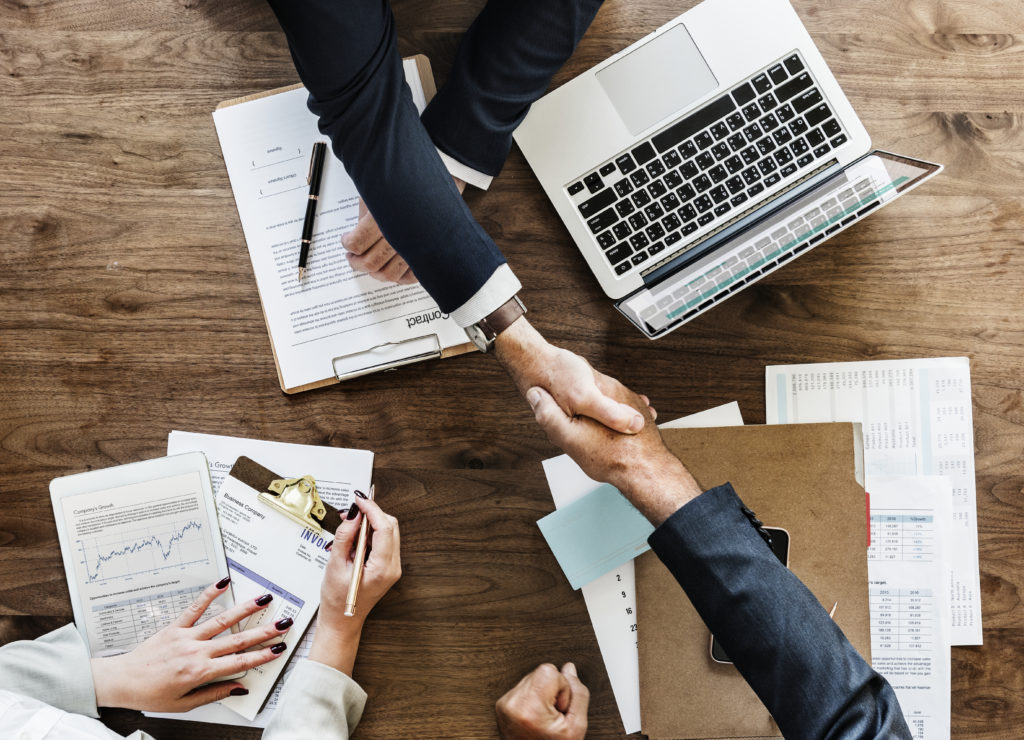 Businesses today are getting creative to stay afloat- and that includes reaching out to customers and in new ways and building relationships virtually. Today, virtual outreach methods have become a popular medium to reach large audiences faster with high connectivity to grow brand awareness, generate more leads, and develop authority as an industry leader both now and after the end of the pandemic.
Being virtual is no longer a choice but a default practice. Whether it is one-to-one, or one-to-many; whether it is a small-scale or large-scale webinar, a fireside chat format or a large virtual event – customer outreach through virtual medium needs a campaign-driven methodical approach. It has varied advantages – reaching out to relevant prospects quicker and effectively, getting them together on one platform. Besides, you can also improve the chances of uniform messaging over a planned series of interventions.
Importance of building customer relationships in 2021
There are quite a few ways that customer relationships contribute to the promotion of a B2B.
Maintain a consistent identity – It's important to ensure that the messages you send out, from your marketing collateral down to how your customer care team speaks to people, are right for your brand. Because if a brand can't build a consistent identity, customers may assume that the brand itself isn't consistent, and therefore, unreliable. Every touchpoint matters, and each time a representative of your company speaks to or advertises to a customer has an impact. When you give customers mixed messages, they'll assume you're unreliable and inconsistent. When they know you can be counted on, you build trust.
Increased Sales – 60 to 70% chance of selling to an existing customer while the probability of selling to a new prospect is only 5% to 20%, so it's easier to retain customers than get new ones. Conversation with customers will increase sales, even if the product or service is never mentioned. When you keep customer relationships alive, you stay on their radar and become the first option they seek once they need your products or services again.
Reduce attrition – The average business loses between 20-80% of its customers annually due to poor customer relationships. The easiest way to grow your business is not to lose business. Otherwise, you're constantly trying to bail water out of a leaky boat. When you retain customers, you can double or triple your growth rate. Once you recognise how much-combined profit a customer represents to your business when they purchase from you again and again, over the months, years or decades, you'll realise the critical importance of taking good care of your customers.
Save money on customer acquisition costs – 44% of companies have a greater focus on customer acquisition vs 18% that focus on retention. Many companies spend tons of money to bring new customers into the fold. But acquiring a new customer can cost five times more than retaining an existing customer. Increasing customer retention rates by 5% increase profits by 25% to 95%. It's wise to focus efforts on nurturing existing customers who are already spending their money on your goods or services.
Positive word of mouth – According to experts, a dissatisfied customer could tell around 13 people about a terrible service he got from your business. Therefore, you must take great care to monitor customer satisfaction to avoid having a bad reputation on the streets. When customers are happy, they recommend your company to others, and that kind of positive word of mouth is the best form of advertising. When you treat people right, they become repeat customers and your biggest brand advocates.
They'll become invested in your success. Conversely, if you let them down, beware! Hell hath no fury like a customer scorned – especially one who decides to tweet about it, so everyone knows how they feel.
Ways to boost customer relationship in 2021
Offer Easy Self-service Opportunities
Chatbots can solve 80% of all the frequently asked questions.
Do you know the major reason why people have adopted smartphone apps a lot? It is because apps allow them to do away with back-and-forth human interactions with sales and support staff, standing in long queues, and not being able to trust what the person on the customer care desk is saying.
In simple words, apps allow end-users to take matters into their own hands. This makes their online digital customer experience very easy and convenient.
When it comes to building business relationships with customers, you also need to give power in their hands and allow them to self-serve.
You can offer customers and visitors any information regarding products and services, business timings, return, exchanges, discounts, bill receipts, and more. Moreover, this will also reduce the burden on your customer support team. You can also start to let customers self-serve by providing adequate information on your app or website itself.
Include Customer appreciation
Customers like being appreciated, especially when the reward is involved. Even though we know that appreciating someone and rewarding them is a great practice in our day-to-day life, it doesn't come to us naturally while doing business with customers.
But, that is not what we are talking about. The point is to go beyond that one thank you.
Here's how you can create great customer relations by appreciating them with rewards. You can also use this model to benefit people who have made a paid subscription to your business.
You can do this by:
Letting them know about a product launch and also the first to be able to place orders.
Offering discounts on shopping.
Giving referral bonus to the customers who bring in more customers.
Be Approachable on Multiple Channels
Microsoft revealed that more than half of consumers prefer an online mode of customer support interaction. The respondents who agreed included not just millennials, but also people above the age of 55.
For a long time, customer service was all about representatives sitting in a call center answering calls all day. That's long gone now. While the traditional model is still in use, customer service has spread across various channels.
Live chat, tweets, emails, and discussion forums are some of the modern mediums that you should use for customer service. Social media is a great channel to improve your customer relationships.
The best thing about social media is that it also acts as social proof. When you solve people's issues on social media, it's visible for everyone to see. This means you can earn some extra brownie points and polish your brand's reputation by providing exceptional customer service.
Reward Your Customers
Improving customer service and building loyalty go hand in hand. Happy customers are much more likely to return for repeat purchases. Customers love discounts, rewards, and incentives.
For example, Sephora's customer loyalty program encourages their customers to buy more products. For each dollar that they spend, they earn one point. You can later use these points to get rewards from Sephora's online store.
Gaining new customers is tough. Thus, there can't be any better way to keep them than by offering gifts.
Use CRM Platforms
Even with the best team in the industry, you still need to make sure they have the tools to do their job efficiently and effectively.
If you don't have the right tools set up, your teams can struggle to remain coordinated and respond efficiently to customer queries. This is where having CRM software in place can be a lifeline for your customer service team.
Having an ideal CRM software can help ensure that everyone is on the same page, which is important in establishing high customer service standards.
The advantages of having a CRM system are numerous:
It can provide insights about each customer, which means your teams have a view into each customer's needs and can provide a personalised service.
It helps you engage with customers, which allows relationship building.
They allow your customer service team to work more closely with your sales teams, which can improve the customer experience more generally through targeted cross-selling and upselling.
They're available across devices, which means you can help your customers anytime, anywhere.
Respond Promptly
Your customer wants to know that they're your number one priority. Replying promptly, both via automation and in-person shows your customer that you care about their business and their experience.
Make sure your responses are not only timely but also accurate and respectful. If possible, try to resolve each customer's issue completely and correctly the first time. This shows your customer that you really care about their time.
Your customers will appreciate this approach, and you'll be able to move through the help desk quickly, generating a reputation for proactive, timely support.
Always Ask for Feedback
The best way to understand your customers' needs is to ask them. The simplest way to improve your customer service is to ask for feedback. Encourage your customers to share their experiences and pain points. The good, the bad, and the ugly – take it all in gracefully.
Through this exercise, you'll get insights into your customers' shopping journeys. This will help you understand which areas of customer service you need to improve upon. When you ask for their opinions, your customers will feel more valued. This strategy can help you establish trust in your brand.
Once you have collected feedback, it's important that you do something about it. Collecting feedback is useless unless you act upon it.
Send Personalized Messages
Personalized customer support can show your customers that you really care about them. It also increases your chances of making the customer more loyal to your brand.
When it comes to improving customer service, the devil is in the small details. Simple gestures like remembering your customers' names can make all the difference.
For example, Zappos goes above and beyond to please their customers. Take a cue from how their customer service representatives strike a bond with their customers. Zappos gives them the freedom to hand out gifts and vouchers based on the situation of their customers. Rolando, a Zappos "genie," received a call from a woman named Sharon who was soon going on a trip to Hawaii. Along with other representatives, Rolando took the customer service right to her door. They gave her a gift that she could take with her to Hawaii. She was so happy!
Research showed that when a person hears their own name, brain activation occurs. It's for the same reason that Starbucks puts emphasis on the name of each customer. It's a subtle way to get them to like you.
Additionally, you could also send out birthday cards and gifts. It puts the spotlight on them and makes them feel special. And that is exactly what you need. Happy customers equal improved customer experience.
Allow Customers to Test Your Products Before Buying
For a customer who likes to buy a lot of products, it's a hassle to exchange or return products every time they make a purchase. If it costs money to return the products, that's just inconvenient.
For example, Amazon's, "Try Before You Buy," Program. With their Prime Wardrobe, Amazon allows customers to choose between three to eight items of shoes, clothing, or accessories. Once the chosen products arrive, customers can take seven days to try everything at home. If they don't like a product, they can return it. In this way, customers only pay for what they really like. This program is especially useful for those who aren't sure about their size or if a particular dress will fit them well. With a free trial, their buying experience becomes a smooth one.
Even Netflix uses this strategy to improve their customer experience. For one month, they provide access to their streaming service for free. Before the free trial ends, they send a reminder. If a customer likes the service, they can continue with the paid version.
It's a clever way of giving your customers a feel of your product before they make a purchase. Chances are, if the customer experience is great, you'll boost your revenue.
Hire the Right People
Even with the emergence of chatbots and AI, you can't underestimate the importance of skilled professionals. To improve your customer service, you need to hire people who have the right skills.
While hiring staff, keep in mind that customer service representatives have to deal with different kinds of people daily. Not everyone is going to be in a good mood. So, you need someone who can be patient and deal with a difficult situation professionally.
Good communication skills are also a prerequisite for customer service representatives. They need to be able to convey their message in a confident manner. In addition to this, they should also be good listeners.
Once you've found the right people, train them and familiarize them with each feature of the product or service that you're offering. You don't want them to get confused when a customer asks them for details about your product.
Simplify the Process of Returning Products
For any customer, any store that has a flexible return policy seems like a better choice than one that doesn't. After all, no one likes to go through the hassle of returning products.
If you have the resources, the best way to improve your customer service in such a situation would be to provide a free pickup service. That way, you at least stand a chance to retain your customers.
In addition to this, you should try to find out why the customer wasn't happy with your products. One way of doing this is to send out a form or a questionnaire. You can ask them to explain the reason for returning the product in detail. Based on the responses, you can understand what's affecting the customer experience.
Listen to Your Customers
One of the most important things you can do to improve customer service is to truly listen to your customers and what they are trying to convey. Each customer is an individual, and every situation is different and should be approached as such.
Do not make any assumptions about what your customer wants and needs. Instead, simply listen to their query and understand it with empathy. Each of your customers is looking for a solution, and they want to be recognised as an individual. Remember, without customers, you have no one to sell products or services to.
So, if you can listen to your customer, display an understanding of their particular circumstances, and solve their problem, they'll walk away from the experience feeling like they've been cared for and delivered to. And that's the essence of an excellent customer experience.
Trends in building customer relationships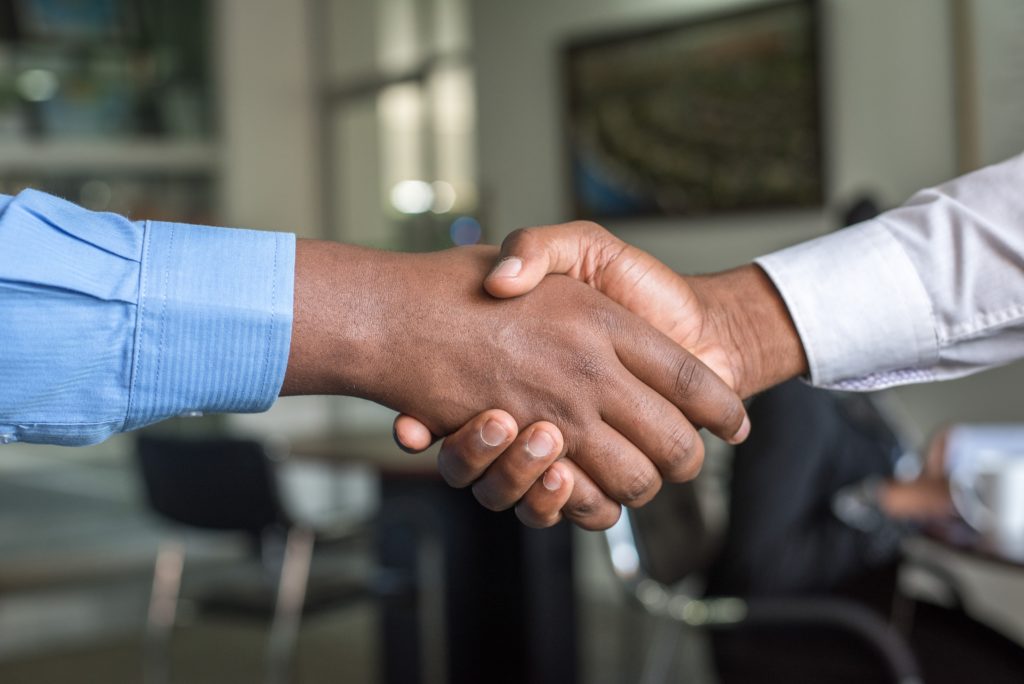 The acceptance of complicated tools is decreasing
Just as the contact between companies and customers is intensifying, the interaction between man and machine is changing. Users expect to see the same high usability standards in day-to-day business automation tools that they expect from the applications and user interfaces on their personal devices. Implementing use cases and business processes quickly, without the need to go through IT – that's what is essential today.
CRM systems require continuous innovation and connectivity
Traditional CRM systems have become a commodity. For companies to survive in the market for the long term, their solutions must have distinguishing characteristics that offer customers real added value and investment protection. Continuous product development is a critical factor for success because patching outdated solutions with countless updates will ultimately take companies to a dead end. What is in demand are best-of-breed applications characterized not only by user-friendliness but also by a high degree of connectivity to existing IT backend systems in companies and ecosystems. The SDA Open Industry platform and Zapier are examples.
The crisis will continue to drive digitization
The competition for customers, unleashed by digitization, is not letting up. Therefore, it would be wise for companies in all industries to continue to develop their newly digitized business models and, to do so, join forces to form ecosystem networks. A restaurant might make its menu plus an email ordering function available digitally by creating a QR code. An insurance company might attain a high consent rate for its marketing materials because it uses a successfully digitized data and address form.
Zero-party data makes the customer's needs a reality
Every good relationship reaches a point where requests go unheeded. It is the same with zero-party data: By now, consumers understand that it may very well be mutually beneficial to share specific data with companies. Vendors who give their customers good reasons to share information, with smart and entertaining campaigns, relevant queries and attractive incentives, will benefit in the long term. Why? Because that is how companies can build strong customer relationships and personalize their services profitably – all while complying with data protection regulations.
Collaborations facilitate true customer loyalty
New services continuously emerge through the interplay of digitization and new data management concepts, particularly in the sharing economy. For example, more and more banks make payment transactions easier for their customers by providing partnership deals: contactless payment apps, live chats for assistance with online payments and valuable employee benefits through the collaboration of banks with companies to exchange data.
Cognification of products and services – There's no escaping artificial intelligence (AI) and the Internet of Things. Both are inextricably part of our everyday lives now, as demonstrated by the increasing number of everyday products that are labeled "smart."
This "cognifying" of products – a phrase coined by Kevin Kelly, founding executive editor of Wired magazine – is being applied to a wide range of products, from fridges and cars to huge industrial machines in factories. In fact, given the shrinking size and cost of sensors, pretty much anything can be made smart. But it's not just products that are becoming more intelligent – services are also being beefed up with AI capabilities.
The smartphone is becoming the most important customer contact platform
Three revolutionary products in one device: It appears that we have not gotten the trailblazing message Steve Jobs delivered at the launch of the first iPhone. Yet all it takes is a look into our children's bedrooms to see which computing device will be the first choice for contacting customers in the future. You can use a smartphone to trigger exciting customer journeys by email, phone, on social media channels and with or without push notifications. All channels lead to the customer and most of them reach customers on their cell phones.
Social media is a hub for engagement
Consider that 63 percent of customers expect companies to offer support via social media, and 35 percent of customers prefer that to other channels. In 2017, 80 percent of social customer service requests had come from twitter, but other platforms like Instagram have continued to grow since then.
Social media has also been a great place for brands to use humor and build up their brand, and we saw that tendency intensifying during the pandemic, when many people took to the web instead of going out. Also, 59 percent of US social media users think social media has made customer service easier.
Customer service teams will work from home
People are increasingly looking for jobs that will allow them to work from their own space, and are quitting those that don't. Customer service teams may be right to bring this shift into customer service trends – their job can easily be done remotely, and with the help of technology, they can have every tool they need at their fingertips, at home.
Plus, customer service reps do a stressful job since they often have to deal with difficult customers or complex requests. Having the comfort and quiet of their homes may help increase morale and productivity.
Conclusion
If you pay close attention to what your customers are saying, how your teams are responding, and the outcomes of each interaction, you'll always notice areas where you can tweak and improve.
You know that customers are essential to the success of your business. To stay at the top of your game, you need to make sure you provide a great experience to them. Try to be their best friend while they surf and check out the services and products on your website.
This constant reach towards improvement is important because it's how we get out of our comfort zones to continually improve. After all, your customers are the lifeblood of your business; keeping them happy is one of the most important things you can do.