From automating key processes like quality assurance to identifying training needs and predicting customer behavior, call center analytics have brought in a paradigm shift in how call centers operate today. Analytics have transformed the contact center from a service tool to a key weapon influencing future processes and marketing strategies.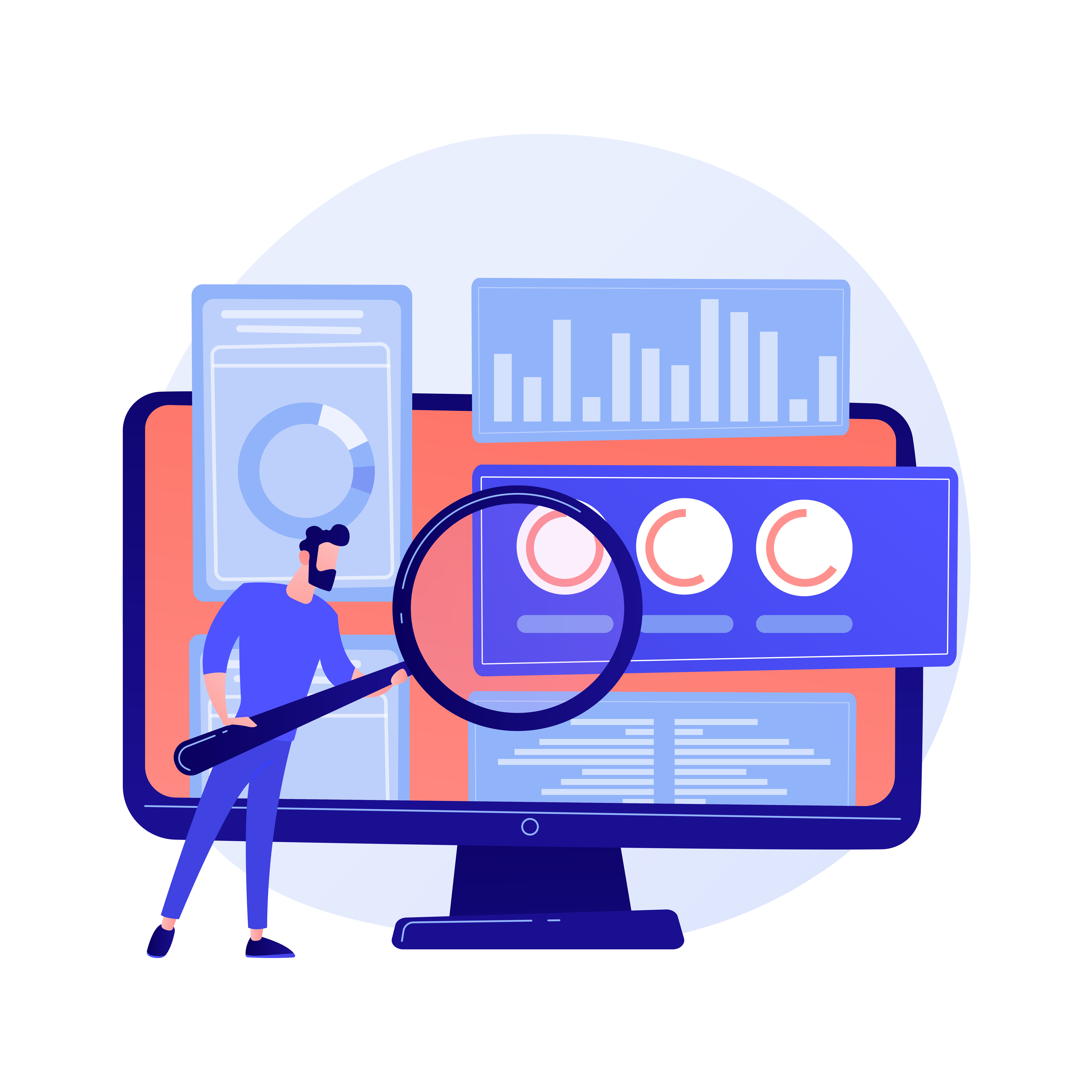 Why Does Call Center Analytics Matter?
Nowadays, call centers are often perceived as "another company's cost." Agents are more pressured than ever to take on extra obligations, such as cross-selling, up-selling, enrolling in required job training due to higher demand for advanced skills, and handling the increasing complexity of problems associated with new shopper behaviors.
Therefore, more spending or tools are needed to support these agent responsibilities, which can become daunting and hefty business investments if not organized and facilitated by call center management. Plus, customer care centers are often considered 'contact' centers because calling is the primary way to connect with a brand.
Call center analytics come in as a highly effective technological solution. It involves using the data generated within contact centers, such as call transcripts, to provide insights that would otherwise be impossible to identify.
Some calls will successfully achieve business goals while inevitably, others will go awry. For example, one major way of showing the positive effects of proper call center analysis on higher revenue is through success stories of agents. In this case, decision-makers would aim to find ways to empower agents in their roles to provide better customer service.
Historically, there's been a lot of necessary guesswork. Yet, through analytics, the contact center can gain insights into precisely what happened during specific calls that make them more successful than others.
Specifically, analytics now grant companies the capability to detect what was said on the phone and the syntax used by the agent at the time. Analytics can also monitor how the call progressed, pinpoint what tactics made certain upsells successful, and more.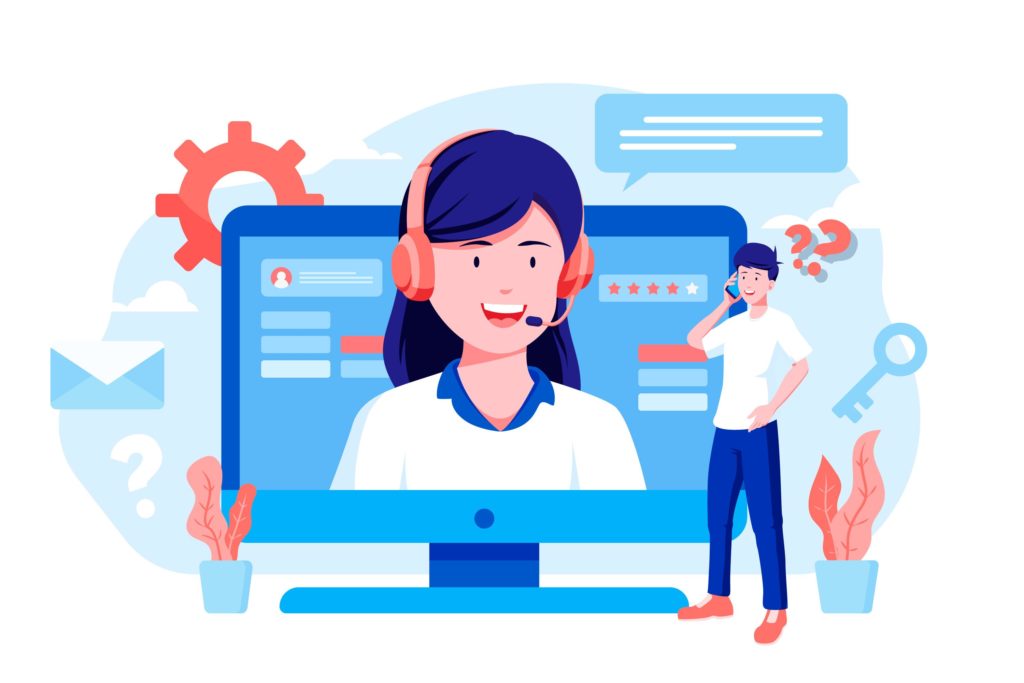 How to Use Call Center Analytics to Generate Revenue?
Prioritize the EX Metrics
The employee experience (EX) is a type of call center analytics that may seem underrated because measuring work quality is usually less than improving the customer experience. However, EX metrics are just as important because what drives customer success is not the latest chatbot or answering machines; it's real people helping real people.
Another common struggle of call centers is their high agent attrition rates or employee turnover. And reduced agent experience and expertise can lead to less cost-effective strategies because more hiring and training of new replacements would be needed.
According to Forbes, brands with successful customer experiences carry 1.5 times more engaged employees than the less-customer-focused firms. So, company culture is strongly tied to happier employees, especially those who value customer service.
Therefore, companies should consider prioritizing the EX metrics more to improve the work environment for call center support agents. High EX rates can help cut costs, save time, drive customer satisfaction, and ultimately increase revenue.
Collect Customer Feedback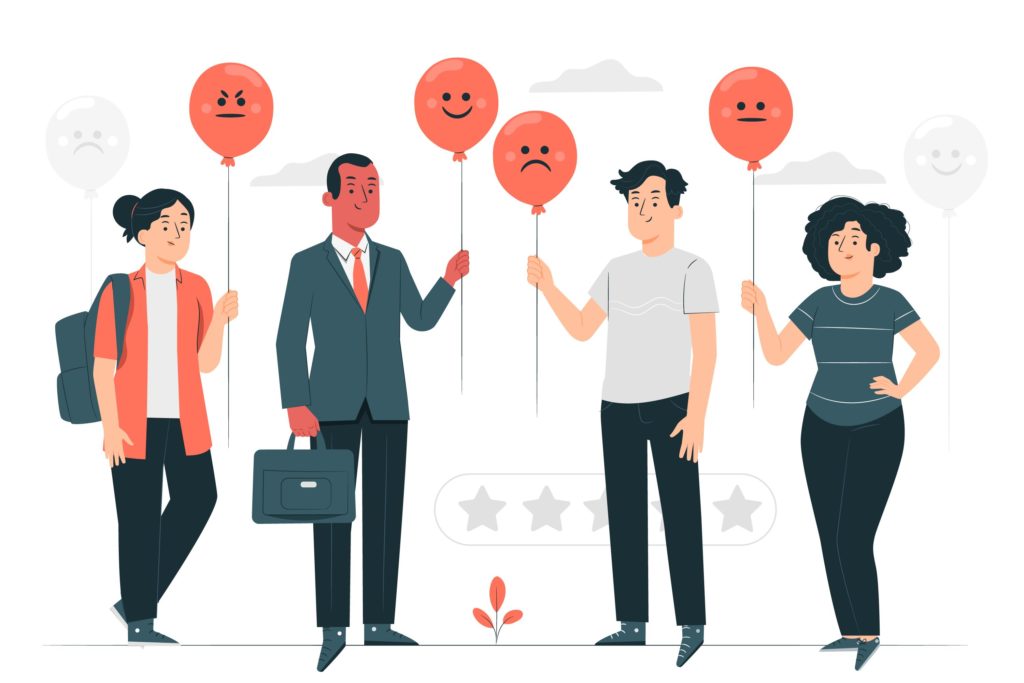 Among the many different ways of effectively analyzing contact center data to generate revenue is collecting consumer feedback, which is also one of the top methods. Whether through online surveys or over the phone, asking and seeking shoppers' opinions helps improve call center processes and demonstrates that your firm values customers.
For example, asking buyers what they think about the agent from a recent call may be a way to measure the customer satisfaction score. Consequently, the score helps determine whether specific processes need improvement, resulting in potentially higher earnings for excellent customer service.
Understand Consumer Preferences
Analyzing call center data goes beyond simply surveying customers before and after interactions. It further involves understanding their preferences. Through active listening and empathy, call centers will better offer complementary services, such as when asking customers for their primary and secondary methods of communication. In turn, relationships are strengthened, leading to a potential increase in revenue.
Understanding the customer sentiment and measuring certain emotions that drive purchase decisions. Therefore, agents will not only hear from the customers on how they feel about specific products or services, but they will have data to confirm. Also, with emotion analytics becoming increasingly available in practice, data analysts will now better study the 'why' behind consumer behavior.
How Do You Improve Your Call Center Conversion Rate?
Better customer service improves call center conversions. Call center software data can determine where there are holes in your sales process.
If customers drop off quickly and your call center suffers from a high abandonment rate, analyze your customer service approach. The longer callers stay on the line, the more interested they are but watch when they end the call. Listen to the recording to see what was happening at that time.
Maybe there was another, more surprising objection that popped up? Was the customer asking questions the agent couldn't answer? Did they realize the product wasn't for them?
It also helps to listen to the language that the agent is using. If it's super jargon-heavy, you could be losing customers. Simplifying the language used in the script can help in this situation. Even in B2B situations, plain English makes it easier for people to follow what's being said, making closing a sale easier.
You can also look at when calls are taking place. There's a golden hour for not just getting people on the phone but also for getting people on the phone when they're in the mood to buy. Your analytics data will reveal this.
What are the Types of Call Center Analytics?
1. Speech Analytics
Speech analytics analyzes the recorded calls to gain insight into customer experience and agent performance.
The call center software automatically recognizes and tags emotions. This data primarily focuses on understanding customer grievances from the tone and intonations of their voice.
These metrics highlight the shortcomings in the current call center scripts and provide actionable insights for creating more efficient ones.
You can also create a new system for a better customer experience and make your brand stand out from the competition.
2. Text Analytics
Social media platforms are getting increasingly popular, not just for individuals but also for businesses and brands.
Additionally, many businesses also depend on email marketing to reach a wider audience.
Since these platforms rely heavily on text, it has become extremely crucial that businesses employ text analytics to make better sense of the words used in these communication channels.
Text analytics can be used to monitor the messages sent by the contact center agents and the customers.
The data generated by these advanced analytics help you understand whether your customers are happy with your team's services or not.
3. Predictive Analytics
Predictive analytics is a valuable tool for a contact or call center.
It uses an in-depth review of various metrics to predict which problems may reoccur so that you can be prepared with their solutions.
Some metrics measured by predictive analysis include: call volume, call handle time., customer satisfaction, etc.
Using these metrics, you can efficiently address concerns, such as:
How many additional agents will you require during the sale season?
What will be the call volume after the launch of your new product?
How will the revision of your prices affect your customers?
4. Self-Service Analytics
Various companies are now opting for self-service facilities for specific tasks.
You can track shipments, update bank details, track your food delivery, etc., all with the help of a self-service tool or chatbot.
These tools require only a little human intervention after integrating them with the company's websites or systems.
An analysis of these chatbots can ensure that there aren't any technical issues associated with them. It also gives an insight into how customers feel about doing these tasks themselves.
5. Desktop Analytics
Desktop analytics captures and monitors all activities on the agent's computer dashboard.
If you combine this with real-time call monitoring, you can easily:
Determine where the frontline or phone agents can improve.
Improve call center security by tracking agent's computer activities through screenshots.
Measure the duration of any call.
Using these actionable analytics, you can ensure that all your systems are functioning efficiently and that the employees are using them well.
You can also use these advanced analytics to identify and remove redundant tasks to prevent agent and customer frustration.
6. Cross Channel Analytics
Your contact center can have a variety of customers using different platforms.
Some may prefer a chatbot; a few would tweet about their concerns, while others may opt for a more personal connection through calls.
A detailed analysis of all these platforms through the analytics software can help you tailor the customer experience accordingly.
For example, if a customer prefers paying through PayPal, the phone agent can receive real-time call center script updates about this preference. They can then encourage the customer to pay their overdue payment using the same platform.
These minor customizations can ensure a pleasant customer journey
Read more about call center metrics to track here: https://limecall.com/lead-nuturing/top-10-contact-centre-performance-metrics-to-track-in-2021/.
Benefits of Contact Center Analytics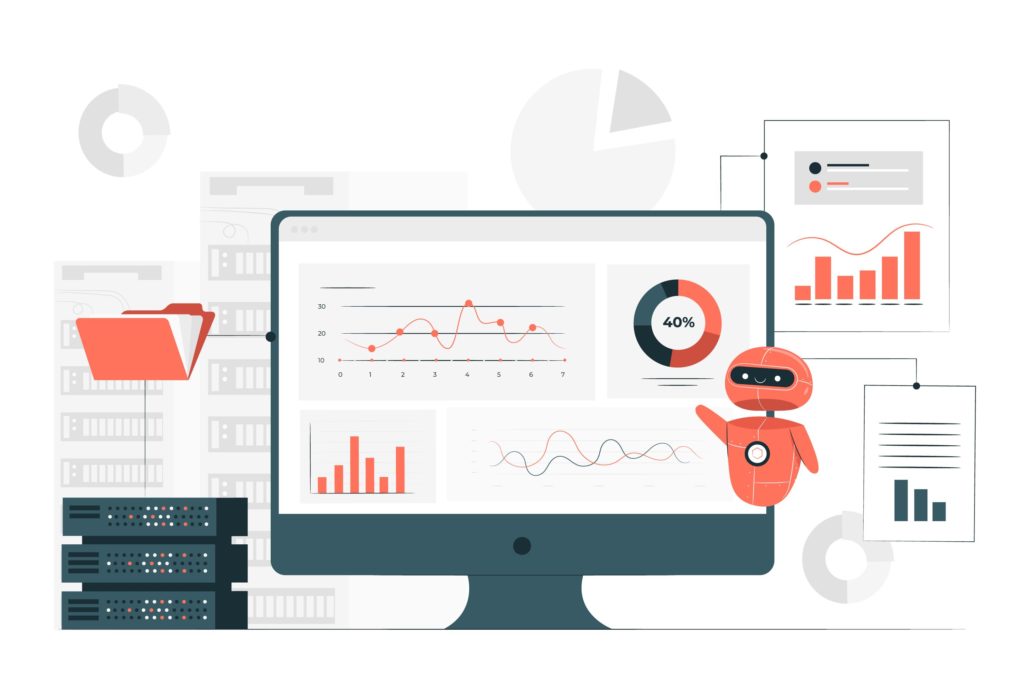 Identifies Training Needs
Some data analytics systems use artificial intelligence to understand employee behavior from their speech.
You can quickly identify the soft skills lacking in a particular employee and modify your training programs accordingly.
For example, if a particular call center agent seems nervous while addressing complex customer issues, the call center manager will know they need more in-depth knowledge and training.
Depending on the agent's knowledge levels, the managers can decide whether they need hands-on training or a webinar would suffice. This type of workforce optimization will go a long way in enhancing the contact center's functionality.
Provides Better Insights Into Customer Satisfaction
A majority of businesses still use surveys for customer feedback.
However, the speech analytics solution is turning out to be a much better method of determining customer satisfaction.
Team members can use these customer analytics to recognize specific conversations and behaviors that result in successful or unsuccessful customer interaction.
They can pinpoint a particular tone or phrase that makes or breaks the deal for the customers. This insight can be helpful while training new agents during the onboarding process.
Improves Service Quality
Speech analytics, which analyzes recorded calls to gather customer information and improve telecommunication, forms a large part of contact center analytics.
Also known as interaction analytics, it provides a valuable insight into customer interaction, such as frequency of call transfers, unnecessary repeat calls, and other bottlenecks in the system.
The analytics help understand which factors cause redundant calls.
Some of these factors include:
Specific types of customers such as senior citizens, new parents, etc
Convoluted IVR systems and processes
Different work procedures, etc
The contact center manager can use this information to streamline operations, policies, etc. This type of optimization can significantly improve customer service levels, business outcomes and also prevent follow-up calls.
Encourages Self-Improvement
The data analytics tool can generate scorecards useful for evaluating agent performance.
It provides actionable insights into improving employee productivity and providing a better experience to the customers.
You can also choose a specific insight such as etiquette, script compliance, etc., and compare an individual's performance with their colleagues.
Provides Cross-Channel Insights
Efficient analytics helps organizations identify which of their contact channels their customers prefer.
You can see whether your clients use your call center, social media page, or chatbot.
This helps you understand which channels are lagging and need extra focus.
You can also implement the successful strategies used in preferred contact platforms to other platforms – strengthening the entire contact center system.
Conclusion
For omnichannel contact centers and growing teams specifically, having access to analytics is essential to improve the customer journey and make sure every customer interaction is as efficient as possible.
By using data-led insights, staying ahead of the curve and adapting to industry changes as they occur is made much easier, increasing your chances of maintaining high levels of customer satisfaction.
Intelligent data analytics is definitely a vital addition to a client-centric business plan. These actionable analytics will enrich the customer journey and build your brand's identity. Ultimately, brand loyalty comes from a happy and satisfied customer! So why not invest in a good analytics tool and see your brand flourish?