One of the bedrock of a successful lead distribution is sales leads, but this factor is often poorly managed. It's super easy to lose track of your leads, and sometimes you may take too long to respond to their queries. Responding to your leads within 5 minutes gives you a 400% chance of getting a response back.
Most businesses however take as long as 42 hours to respond to their leads, and it ultimately causes loss of potential customers to the competition. Since time is important in great customer satisfaction and delivery, businesses now use automated lead distribution software. With lead distribution software, businesses experience as much as an 87% increase in conversion rates.
You will have the option of choosing between any of the two types of lead distribution that exist. Bear in mind however that the type you choose depends on the type of software you use.
One type of lead distribution involves the use of automated lead distribution software to distribute leads using already established lead routing rules. The second type serves as a market for lead buyers to obtain leads from sellers. The bought leads are then assigned manually to the sales reps.
What Is Lead Distribution?
Lead distribution is the process by which incoming leads are assigned to the perfect sales rep for the query on your team. The idea behind lead distribution is to reduce customer waiting time, provide your customer with the best experience they can hope to get, and ensure that the right sales reps handle the leads.
Every lead you get is unique and would need specific skills to handle them. And so with lead distribution, you can allocate the perfect person for every lead based on its category so that the query can get a satisfactory resolution. There wouldn't be any point in reducing customer waiting time if sales reps that are not capable of handling their queries are given the task.
For instance, imagine that your lead is a senior manager from their company, and your sales rep isn't competent to answer queries from that cadre of personnel from a company. Their waiting time would be reduced, but the quality of service they would get would be poor leading to loss of confidence and unduly prolonged waiting time.
Why Is It Necessary?
Faster Response to Leads
Lead distribution reduces lead response time as sales reps receive notifications about new leads so they can reach out faster. Immediate response to leads has greater chances of conversion and that's what lead distribution helps you achieve. With this increase in leads response, you would increase sales and retain your customers.
Greater Efficiency in Sales Process
With lead distribution, you would have a better and more efficient sales process. New leads would be sent to the most qualified sales reps for the queries, ensuring the most satisfactory responses and sealed deals. The manual task of having to assign leads to sales reps wouldn't be necessary if the business makes use of lead distribution software.
Specifies The Tasks Among Sales Reps Based On Their Capacity
Lead distribution makes the hand-off process between marketing and sales a lot easier. The appropriate sales reps handle new leads, making it easier for the sales reps to carry out their duty, and also making the customer experience a lot better. And so there would be a reduction in the occurrence of wasted time in trying to confirm details when handling leads that are not their expertise.
Improves Analysis and Performance Tracking
Lead distribution makes analysis and performance tracking a lot easier. You can tell the number of sales reps a lead has talked to from the moment they became leads up to the sealing of the deal. You can also track the performance all the way. Lead distribution allows you to know the lead owner, and who made the sale so you can easily know who brings in the deals and who seals them.
Better Customer Experience
When your leads are assigned the most competent sales rep to handle their queries, their experience and trust are improved. And this is what lead distribution does. It sends your leads to the best reps based on their category. Some lead distribution software also comes with a notification feature that informs the sales reps team of incoming leads. With prior knowledge of what the query is about, the sales rep can prepare better to handle the lead.
Lead Distribution Software
Lead distribution software automates the process of lead distribution based on pre-set criteria. Leads are assigned automatically to sales reps based on already established rules, and the sales reps get notified and get to work with the leads immediately.
Lead distribution software is made up of the following elements:
Capture – this includes forms, notifications, messaging, and other features such as feedback.
Routing – in routing, the leads are categorized and assigned to a sales rep based on already collected data. The data is also sent to the appropriate salesperson.
Distribution – leads are shared among salespersons based on criteria which include expertise, knowledge, location, and others.
Reporting and analysis – features such as reminders, follow-ups, and reporting are part of the lead distribution software, and they allow your sales team to do more. You can easily track and analyze your team, and make the necessary improvements. Reports are made available and you can access them to know the general performance of your team and make improvements where necessary.
Choosing The Best Lead Distribution Software
CRM Integration
Even though you can use lead distribution software on your own, it's also great to have one that allows easy integration with other tools. This way, you can have all your data and leads in one place. A lead distribution software that allows CRM integration for instance would take away the need for manual data entry, preventing the chances of errors and increasing your speed.
Rules-Based Lead Distribution
Your lead distribution software should allow you to allocate leads to your sales reps based on already set criteria or rules. An example of such rules is availability.
When you assign a lead to an available rep, the waiting time would be cut short. Another rule is based on category. Leads should only be assigned to reps that are capable of handling their queries. Other criteria include location and business function. This is a feature to look out for in software as it would help boost sales and improve customer experience.
Provision of Analysis and Detailed Reporting
Look for software that gives you analytics and reporting on how your sales reps are performing. The reports should contain data such as the total number of leads, the number of leads each sales rep declined or accepted, and average response time. With this, you can better improve your lead distribution methods and ensure higher sales.
Feedback Feature
The feedback feature as found in some lead distribution software allows businesses to keep track of what becomes of a lead after being accepted by a sales rep.
Some software will give your sales rep a survey to get an update on the lead, while others will ask for comments that include the progress with the lead.
Such data is helpful to businesses as it helps them make the necessary modifications in their lead management strategy.
Types of Lead Distribution Methods
As earlier mentioned, they are two basic types of lead distribution methods; pull-based or manual lead distribution, and rule-based or automated lead distribution. For each type, different methods can be used.
Manual Lead Distribution Methods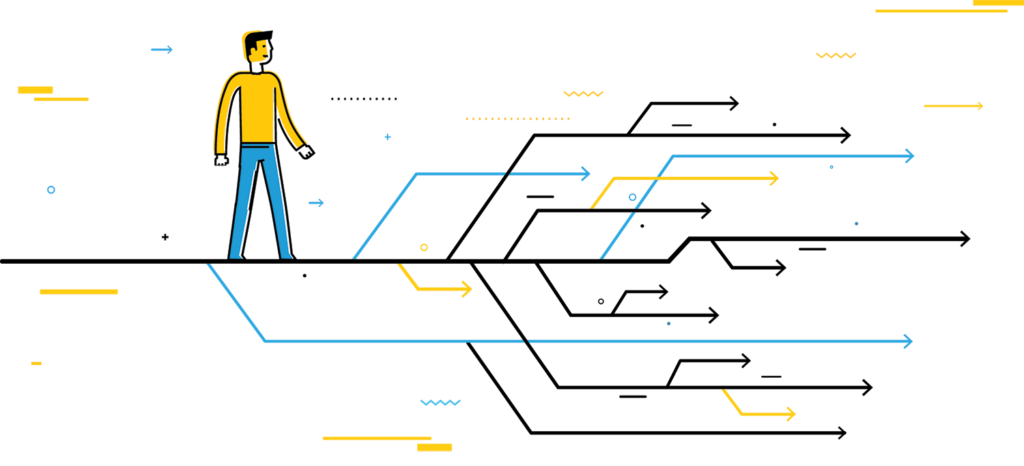 Blind Pull
With the blind Pull method, the sales team can only access the lead information after it has been claimed. It is aimed at ensuring that every lead is handled equally, and no special preference is given to one over the other.
Pros
It ensures that every lead is handled as a priority
Chances of funnel leakage reduced
Cons
The sales process would be increased as the reps would have to acquire more information from the leads before the deal is closed
It also prevents a sales rep with the best expertise from handling a lead since the details of the query are not available.
Cherry Pick
With Cherry Pick, your sales reps can choose from the available leads according to their expertise.
Pros
It promotes quality of service and has a greater tendency for conversion.
Cons
Less attractive leads are often ignored and can ultimately lead to decreased conversion rates
Shotgun
The shotgun is effective for specialized teams as leads are distributed to teams based on their expertise. By doing so, time spent in closing a deal would be shortened.
Pros
Shorter time in closing deals
The best hands for a task are allowed to handle it
Cons
Limited for use by specialized teams
Shark Tank
Shark tank allows sales reps to respond to leads as they come. It is the fastest finger type of operation as the fastest rep to answer to the lead gets it.
Pros
It brings about healthy competition
Cons
Leads are not equally distributed and distribution relies solely on speed rather than expertise
Automated Lead Distribution Methods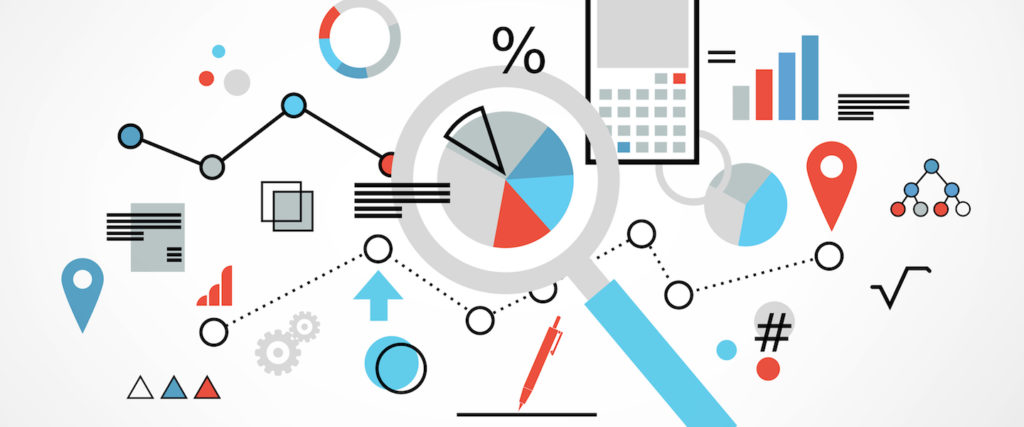 Country of Lead
Some leads prefer to be attended to by sales reps in their own country especially if the query concerns something specific to the country. And so the country of lead as a method of lead distribution is used. It also comes in handy to avoid marked time differences if the lead is from a different time zone.
Pros
Reduction in the time difference
Leads can be assigned to sales reps who share the same values as them
Cons
Only possible with large companies who have sales reps all over the world
Round Robin
Round robin is performed using the round-robin algorithm to distribute leads according to a sales rep's availability. This ensures that leads aren't kept waiting for long but are assigned to reps that can attend to them in the shortest possible time.
Pros
Reduced waiting time for leads
Sales reps won't be overwhelmed by calls from leads
Cons
Doesn't take into consideration the sales reps expertise before assigning new leads
Company Size
The bigger the company, the more careful they would be before making any purchase from you. And so with such companies, you will have to pull out the big guns. So when categorizing according to company size, the expertise and experience of your sales reps are taken into consideration.
Pros
Gives you a better chance of converting even the biggest companies
Takes expertise and experience into consideration
Cons
Distribution of leads won't be done equally to all sales reps even though they are available
Top Producer
Top producer prioritizes sales reps that bring in more customers and sell more deals. Based on their record, more leads are allocated to them and they are expected to beat their record every time. This increased volume of lead allocation gets the reps overwhelmed with work and can reduce the customer experience of your leads over time.
Pros
Increased conversion as the best hands for the job get more leads to handle
Cons
Fatigue would set in overtime and customer experience would drop
How Does Lead Distribution Aid the Sales Process and Help with Better Conversion?
They are two types of lead distribution methods and you would use one depending on the software you are using.
The pull-based lead distribution is the manual type and gives control to the leader of the sales reps team. The leader chooses leads for each rep based on their expertise or availability.
The automated lead distribution on the other hand distributes leads based on pre-set rules of leads distribution. The rules would guide the software in assigning leads based on their category to the best rep for the query.
In both cases, the best reps for the job get the leads and provide satisfactory service, hence sealing the sale, thanks to great customer service.
By improving the relationship between your lead and sales rep, the leads are more likely to convert. Lead distribution brings about engagement and all together improves real-time engagement.
Building A Lead Distribution Process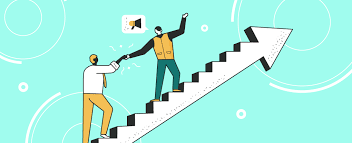 Automate Lead Capturing and Delivery
Leads could get lost between marketing and sales. It's not unusual to have lots of leads forgotten in email chains and spreadsheet lists so what can be done to solve the problem? Automation.
If lead capturing is automated, the problem of lost leads would be solved. There are lead generation tools that can help with this such as Sumo or Leadfeeder.
The tools integrate with your CRM and deliver the leads directly to your sales reps, so no leads have to be lost again. Another automation tool named Zapier allows you to link your marketing tools and lead generation tools to your CRM. And so when a new lead fills out a form on your website, the lead is created automatically and your sales reps get notified of the incoming lead, and the category.
This also implies that the marketing department wouldn't have to send a spreadsheet to contain leads to your sales reps anymore.
Choose Quality Leads Only
Getting quality leads is one of the challenges you will face, but you can avoid it before it even becomes a problem for you. By defining what you need in your leads, you will set a standard on which the quality of your leads would be based. Some of the factors to consider in setting a standard for the quality of your leads include:
Allocated budget
Business location
Business size
Current needs of the business
Their issues
Solutions to their problems are being used
Once you have set your standard, the next step is to only allow those that meet your requirements to go through to your sales reps. You can add some questions to your web form that would help you filter leads. You can also use a CRM that would check the company out for you on the internet.
After ensuring that the leads you have are of high quality, send those out to your sales reps to avoid prolonged waiting time.
Send Leads to The Right Sales Reps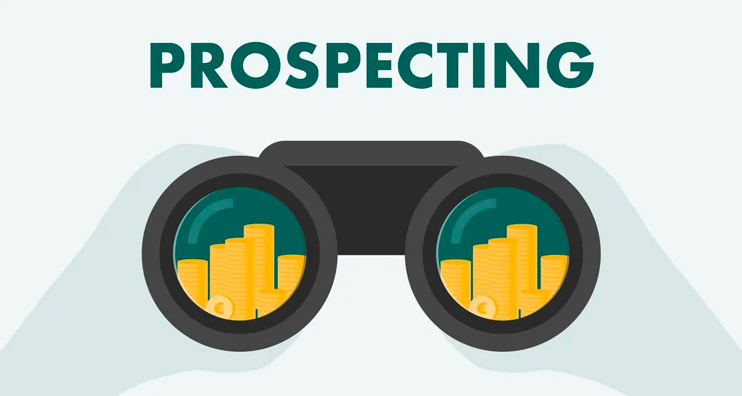 This is a tricky part of the process of lead distribution but there are ways with which you can determine the sales reps that would receive various leads. Note that lead distribution is only beneficial if the right reps respond to the query.
Consider the following factors when deciding on the strategy to use in leads distribution:
Experience
When your leads are a promising huge deal, or a complicated one, it's best to assign such to a salesperson with great experience. Handing over a big fish to a new rep may cost you the deal. So you must match the leads according to the experience of your sales reps.
Location
Some companies prefer to have sales reps in a specific location to attend to their queries. This is particularly true for companies that rely on phone conversations and need to be in touch at a time that would be convenient and proper for both parties.
Location is also a factor when policies are in question as they would require someone with first-hand knowledge of how it all works. For instance, a UK company in the insurance industry would prefer a UK-based sales rep as they would have a better understanding of the insurance policies in the UK, thus helping them better.
Availability
Taking a look at the availability of your sales reps before assigning a new lead to them would go a long way in determining the number of conversions you get. You may get good quality leads, and in the right location sent to a sales rep with the right skills, but if the rep already has a lot to do, the waiting time would be prolonged and time, as we know, is of the essence.
So ensure that you cross-check your sales rep's time and schedule before you assign a new lead to them.
Expertise
Expertise isn't the same as experience. No. With expertise, you are advised to constantly assign leads in a particular sector to reps that have proven to do very well in the sector. Sometimes shuffling is good to add variety to the work environment, but it doesn't make sense to assign a lead from engineering to someone who performs poorly in that sector but does marvelously in telecommunications for instance.
Allowing your reps to grow in a sector would make them more efficient there, and would build their expertise. So when assigning leads to reps, consider the reps that are most suited for that category of queries.
Performance
By rewarding your top seller with more leads and other rewards, you will encourage everyone to work more efficiently. This would be reflected in the increased number of sales that would be made and ultimately add to the company's growth.
Try Out Different Lead Distribution Strategies and Stick to The Best for You
There are different lead distribution methods, but not all would be right for your team. So when building a good lead distribution process, you would have to try out different strategies with your team and stick to what works best for you. Some of the methods you could try include:
Cherry Pick
Cherry Pick is a pull-based method of lead distribution that allows sales reps to accept new leads according to their availability. Leads aren't assigned to reps automatically, but the reps instead get to pick.
It's a great choice as it allows reps to excel in areas that they know they can perform wonderfully in. But with this type of lead distribution, leads that seem unappealing can get lost as the reps would all decline it.
Round Robin
With Round Robin, new leads are sent out automatically to the sales reps. Every sales rep gets an equal number of leads with this method, but the con of using this method is that the rep's expertise isn't considered when distributing the leads. So your leads may not get the type of service they expect, and it may cost you sales.
Shark Tank
With the Shark Tank method, every sales rep gets notified when there is a new lead, and then the fastest to respond gets the lead. It works just as its name implies. It brings about healthy competition but could also cause laziness among sales reps as they would allow others to do the job constantly. It could also result in some of your reps hoarding leads, causing an increased waiting time.
Mix
Instead of using just one method of lead distribution, you could mix them up, taking advantage of their pros to benefit largely.
Get Notified in Real-Time
The earlier leads receive a response to their queries, the higher the chances of them replying and sticking with you. A late response could cause your lead to move on to your competitor and it isn't what you want. And so to fix this, ensure your sales reps get notified once a lead has been assigned to them. A solution to this would be to use a CRM that also provides notifications in real-time.
Distribute Leads Fairly
If members of your sales team have any doubts about the way you distribute leads, it may affect their efficiency. Have a defined method of lead distribution, and make sure members of the sales team understand it clearly. This way, ideas of favoritism would be thrown away, and hard work would set in.
Your sales reps need to know how the system works so they can trust it and work towards benefiting from it. You could even get ideas from the reps when planning the lead distribution process.
Conclusion
Lead distribution is an important part of business as it can either help increase conversion rates or send your potential customers running to your competitors. The major benefit of lead distribution is a faster response, and it's a problem solver as long waiting time is a major obstacle to business growth.
There are automated and manual lead distribution types, and each one has methods under it. So for even greater efficiency, try out different types and methods and stick to the one that best suits your business. You can even have a mix of them, taking advantage of their best qualities to improve your business even better.