The CX industry has changed this year. Digital consumerism went through the roof, and remote work became the norm. The companies that have survived the pandemic of 2020 are the ones that already had strong omnichannel systems in place. Did you know that 86% of shoppers channel-hop across channels?
Omnichannel customer service is the latest trend to offer a seamless customer service experience. Omnichannel customer service consists of many interactions across many touchpoints, and it can be between a customer or prospective customer and a product or service provider.
The ability to move interactions from one channel to another defines an omnichannel customer service experience. It is a customer experience strategy that creates connected and consistent customer interactions across channels.
For example, someone might choose to contact customer support via a chatbot. If their issue will take a long time to resolve, they should get the option to receive their response as an email. Or, they might be referred to a live agent they can talk to via chat or phone. The agent who assists them will receive all the relevant context, and the customer won't have to repeat themselves.
Why is Omnichannel Marketing Important?
With Omnichannel marketing, consumers can now interact with brands on many channels. The goal behind ensuring smooth omnichannel marketing is to create a convenient user experience for the users.
Omnichannel marketing allows them to engage with brands on their terms, leading to a better customer experience. In omnichannel marketing, you can send messages to customers digitally and traditionally, which are connected.
Advantages and Benefits of an omnichannel strategy
As Omnichannel is a multichannel sales approach, there are bound to be certain benefits that you must know about.
Better customer segmentation – To give your customers the best service, you need to segment them well in the first place. Having an omnichannel marketing strategy allows you to study their behaviors and categorize them according to their needs.
Improving Sales – No matter what business you are in – you are always selling something to your customers. And thus, omnichannel marketing comes to play everywhere where sales have a role to play. It gives retailers' stock visibility and accessibility in the customers' favored channel. Besides, choosing omnichannel gives your customers an increased boost in buying opportunities.
Helps in customer retention – Bringing in a customer, especially in a B2B, is too much of a hassle, and thus retaining customers seems very important. According to Mgage, businesses that employ a consistent cross-channel marketing strategy enjoy a 13% annual improvement in customer retention rates. Customers want to buy most conveniently, so an omnichannel experience is the best way to deal with the variety of means available.
Ensures better efficiency – 81% of consumers check and compare posts from their friends before going to the physical store. To offer efficient services to your customers, it is important to offer them a centralized database system. Having an omnichannel database makes it easy for your customers to view products and services and avail them. In this way, you can make your promotions and offers reach the customers.
Connecting the offline and online experience – No matter if you have the best online and offline presence. Things aren't going to work out unless you can connect both the online and the offline modes. Once two of the modes are connected, the sales are generated and boosted. For example, Foster's Hollywood offers discounts and promotions to their customers through their mobile apps. From these discount coupons, they can benefit in their physical stores by showing them on their smartphones to the staff.
How to Build an Omnichannel Customer Experience?
Using the right technology
Technology is always evolving, and if you don't use the technology right, you might lag back. It is not possible to impart a seamless customer experience without taking the help of technology. Technology like live chat, website calls, and similar features like chatbots, voice calls, and video calls must be considered.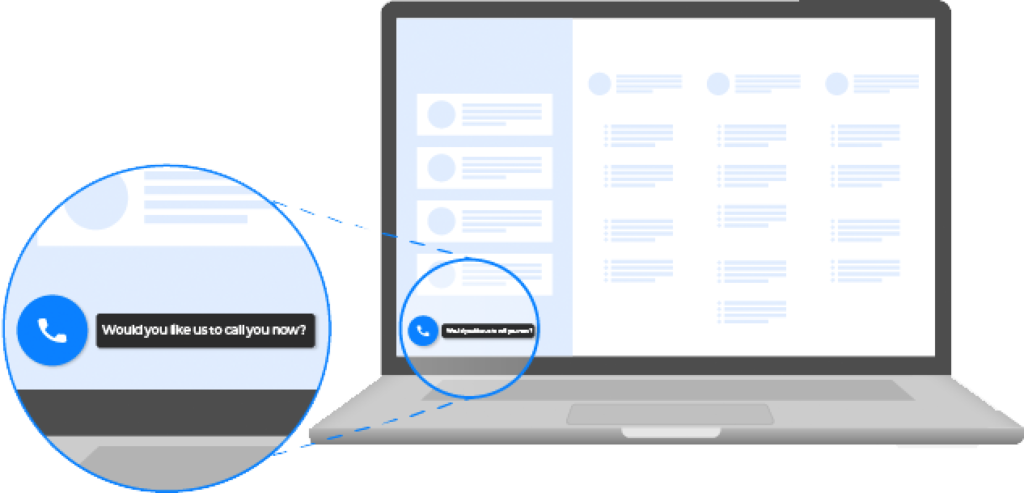 Taking feedback into consideration
Considering the feedback from the customers happens to be very important, especially when you want to ensure top-notch customer service. To ensure your buyer's journey is smooth, read the feedback and work on them.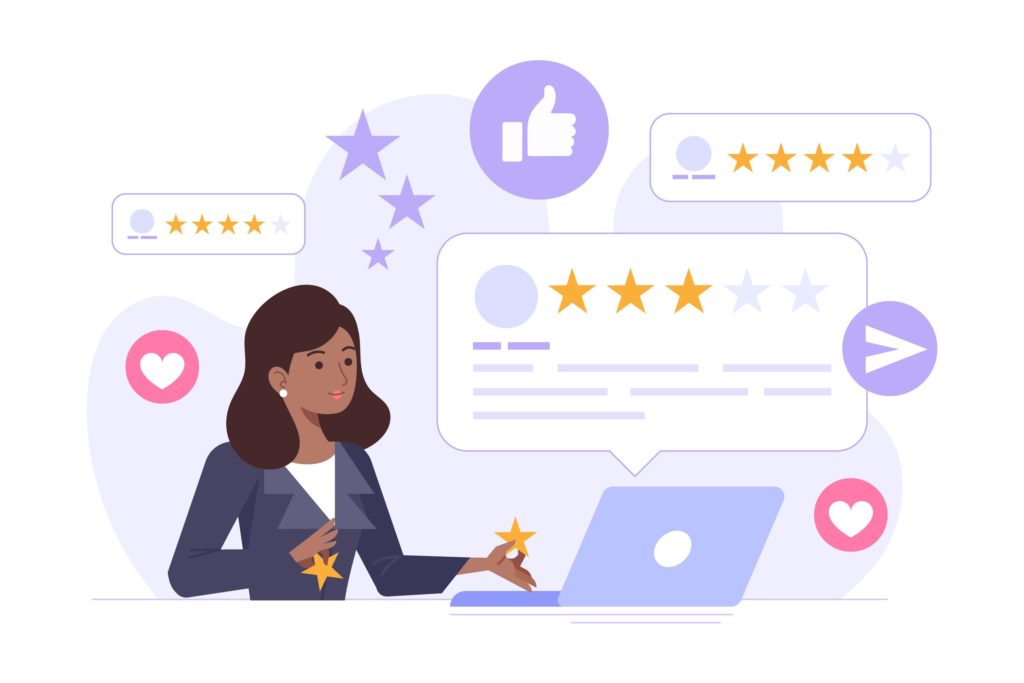 Install omnichannel customer support services
To create an omnichannel customer experience, customers should communicate with an agent on the channel they are currently interacting with. As customers interact with your brand across different channels, you must provide an omnichannel customer support strategy to run alongside it.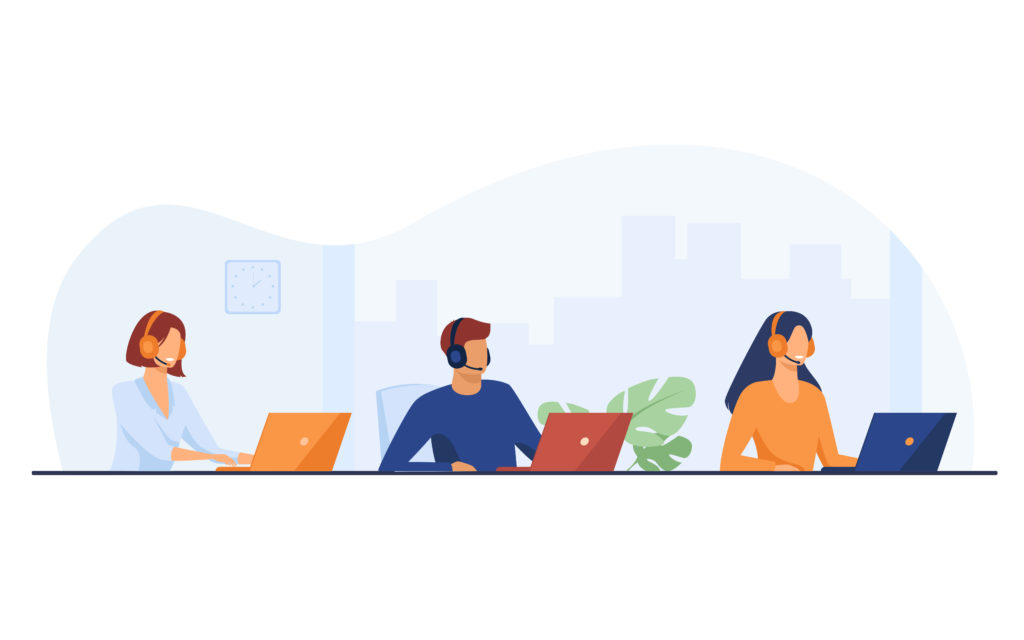 Mapping customer journey
It is important to know your customer's journey, needs, and requirements to provide them with the best customer service experience. Try to map where your customer goes online, what he/she is looking for, and more like that.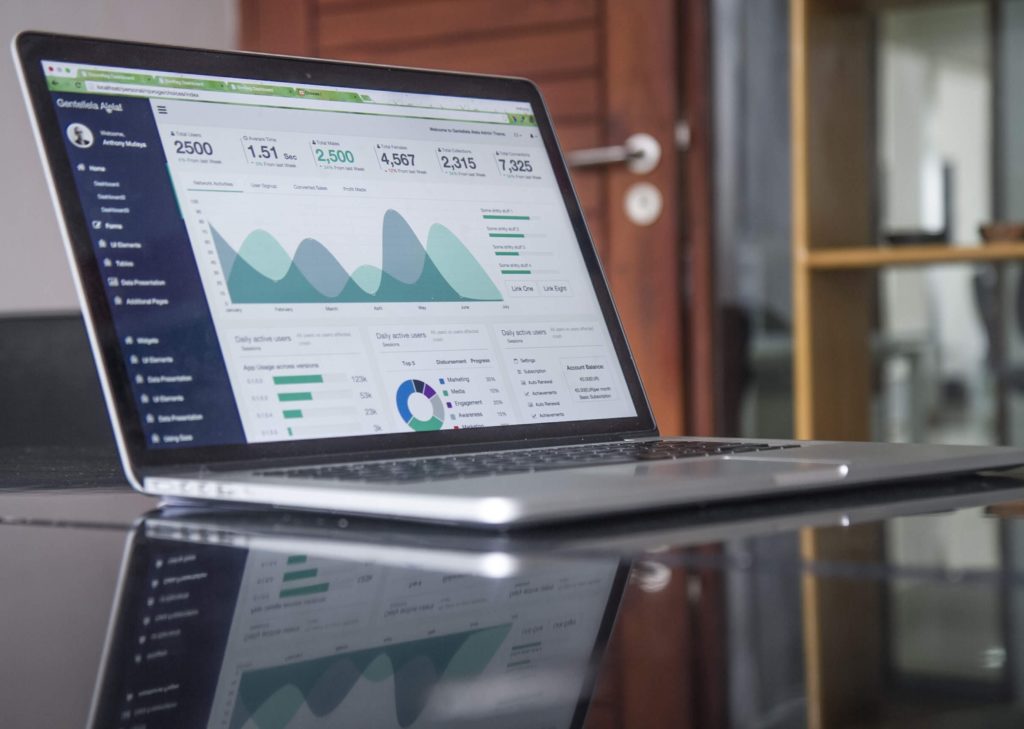 Understand your audience
The most important thing to remember about creating an omnichannel customer experience is that it needs to deliver what your customer wants, when they want it, how they want it. The first thing to do before setting out on any strategy is to do some deep research on your customers to understand the people who make up your audience.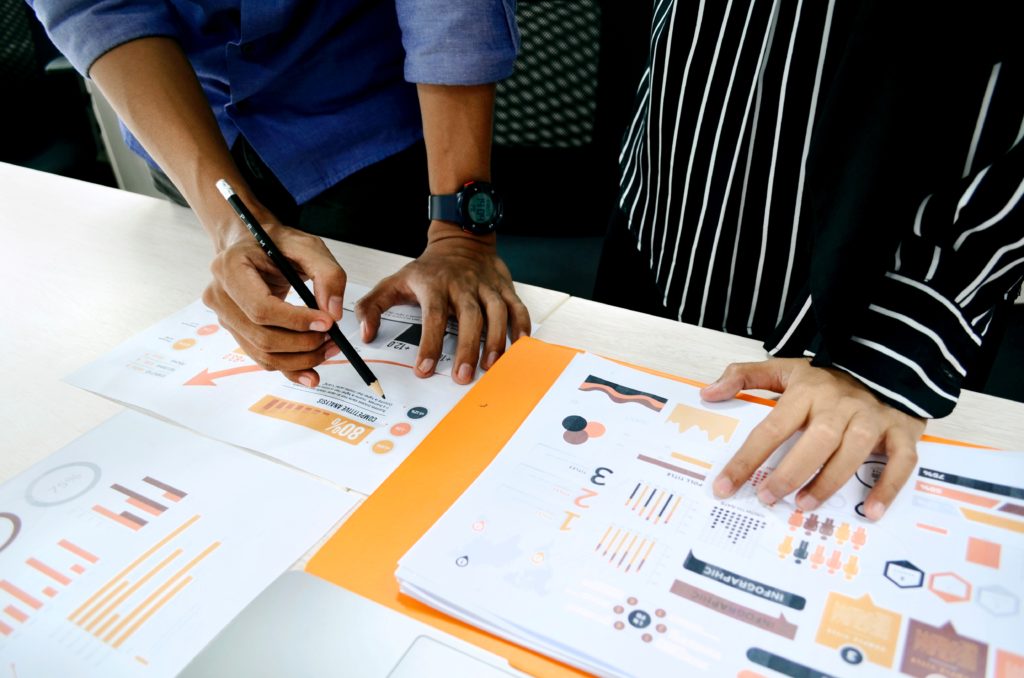 Make your content fit for all screens
The purpose of an omnichannel experience is to enable your customers to interact with your brand with ease and fluidity. It's good trying to create an omnichannel customer experience. But if the content isn't optimized for different screens, you can often fall at the first hurdle.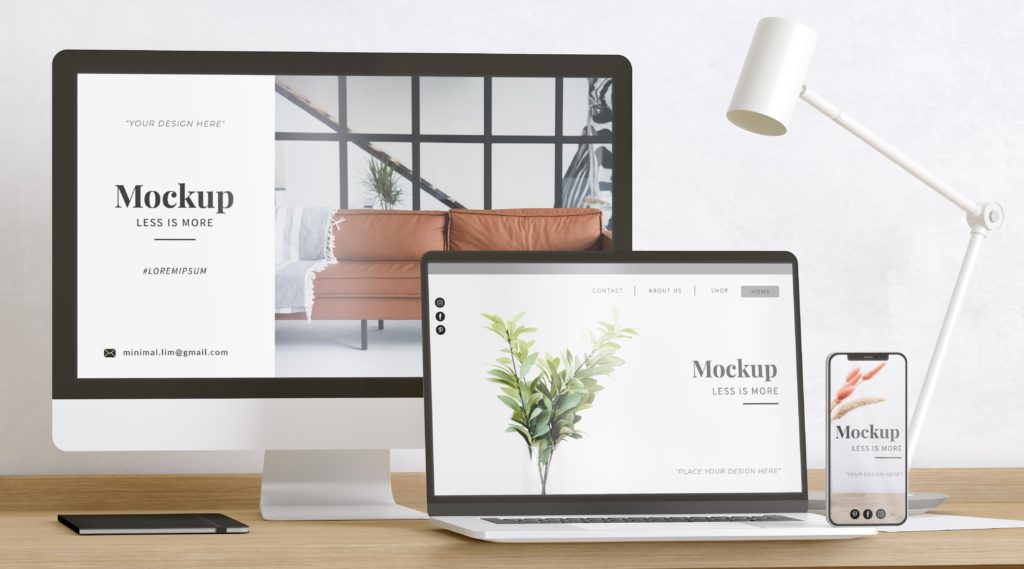 Best Trends in Omni Channel Customer Service
Consumers have gone completely digital-first – buying everything from groceries to furniture online – and many companies are swimming hard to keep up. Though we don't know what next year holds, it's clear that omnichannel solutions are here to stay.
Personalized Services
79% of customers say personalized customer service is more important than personalized marketing. The future of omnichannel lies in keeping things personal. The personal touch your customers look for often starts with your team members. Train your members so they know how to listen to your customers and respond with solutions.
Remote Work with Cloud-Native Software
43% of CFOs surveyed by PwC said they're planning to make remote work a permanent option. The cloud-native systems make things easier for your employees and open the door for better customer engagement. Brands that have an integrated CX strategy across many channels earn customer loyalty.
Use of Chatbots
Though chatbots aren't real humans, there are many ways your company can use chatbots without sacrificing that personal touch. 50% of businesses say they're planning to spend more on chatbots than mobile apps. Your bots will pull the right customer data with the right tools, so each interaction still feels personal.
Improving Mobile Integrations
By the end of 2021, industry leaders expect mobile phones will make almost 73% of eCommerce sales. As we spend more time on our phones, people are engaging with more brands. A greater percentage of consumers aged 18-34 positively perceive companies that offer quick channels, like texting, for customer service.
Now is the time to integrate mobile channels, like chat and texting, into your omnichannel strategy. It makes communication with your customers more efficient and personal.
Accelerated digital transformations
The pandemic made digital transformation a top priority across industries, including retail. Businesses have identified and invested in tools and systems to respond to the sky-rising e-commerce activity with new products, services, and shopping experiences. And in 2021, businesses will look to improve these offerings and use them to grow.
Driving traffic into stores with promotions
Digital interactions influence 56 cents of every dollar spent in brick-and-mortar stores. By leveraging browsing history and location data, brands can personalize marketing. Customers research items before making purchases, comparison shop in the store, and use apps to manage coupons and reap the benefits of rewards programs.
For example, Sephora can adjust promotions by realizing that their customers shop for products online before visiting stores, so they began promoting in-store sales on their mobile website. It has resulted in a conversion rate that's three times higher than regular digital ads.
Merging offline and online customer experiences
Emerging technologies like virtual reality (VR) and augmented reality (AR) are helping to fill the gaps between online and in-person shopping by providing a range of augmented experiences. Both digital and brick-and-mortar experiences have unique advantages, and businesses that can bridge the two can improve customer retention and sales completion.
Best Practices for Omni Channel Customer Service
Here are some of the best practices that omnichannel customer service must adapt to ensure a great customer experience.
Streamline your data
It is important to organize the data from all your omnichannel customer service platforms. It is important to enabling your business to offer effective services to your customers, and doing so can ensure that all your departments are ready to offer on-time solutions.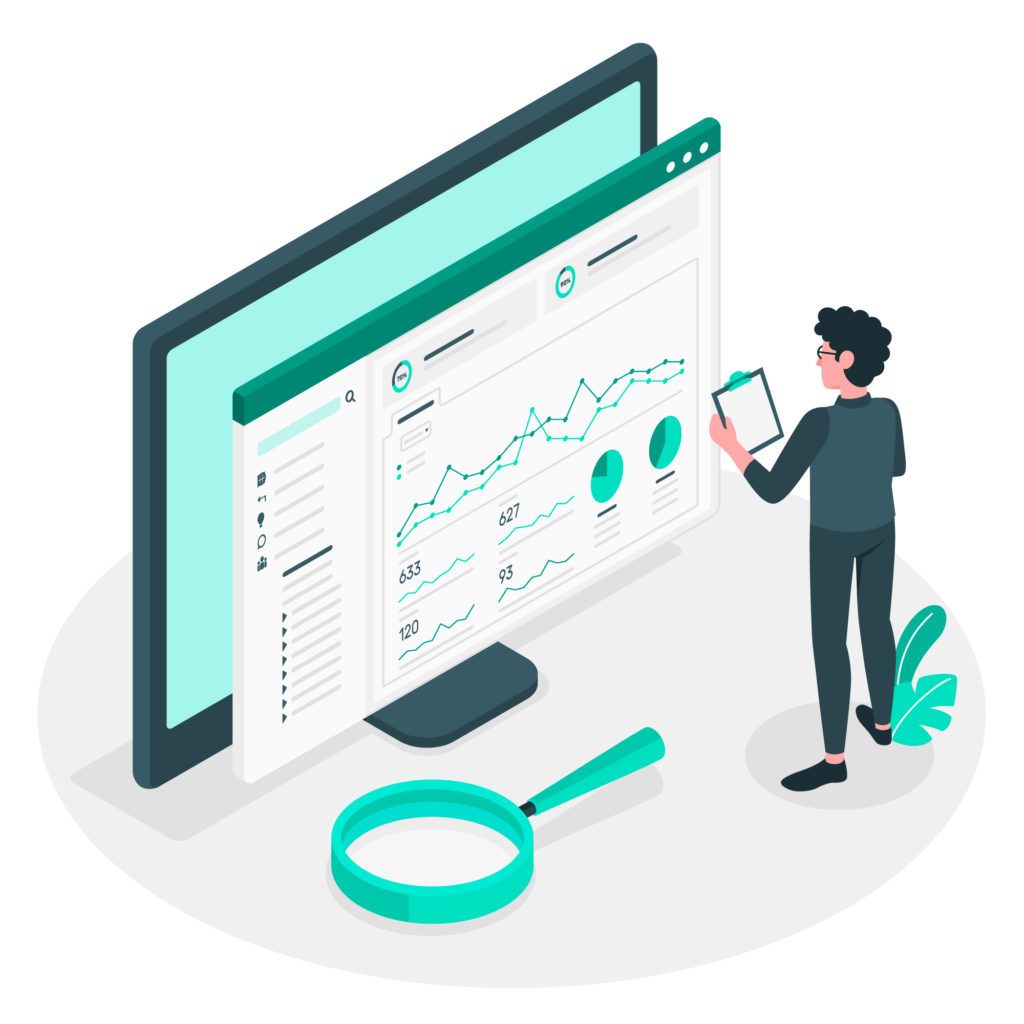 Strengthen on-mobile communication
Mobiles are the most effective and most-used devices these days. Ensure that your omnichannel customer service platforms are accessible through mobile devices. The convenience of communicating over mobile devices makes them a popular channel for customers to connect with a brand.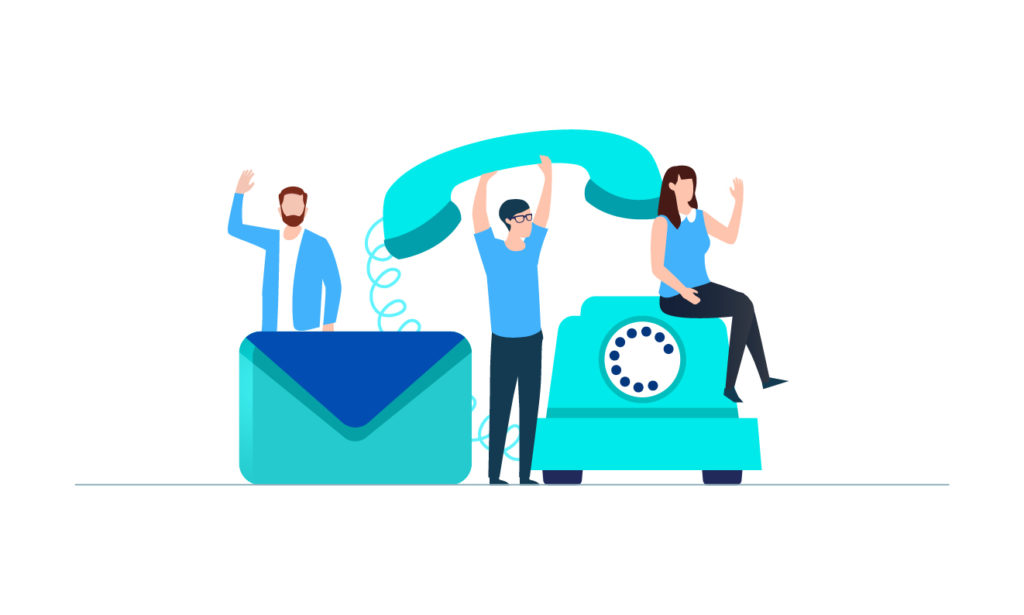 Offer scopes of self-service
Allow customers to find answers to their queries from a well-built and reliable knowledge base. It can enhance their experience with your brand. Thus, answering questions on your website and making them accessible to your customers is a great strategy to educate them.
Improve your response time on social media
Consider consolidating your communications across social media platforms to a single one. Guide your customers to the most efficient communication channel. You can do that through your social media bios and automate responses to common queries.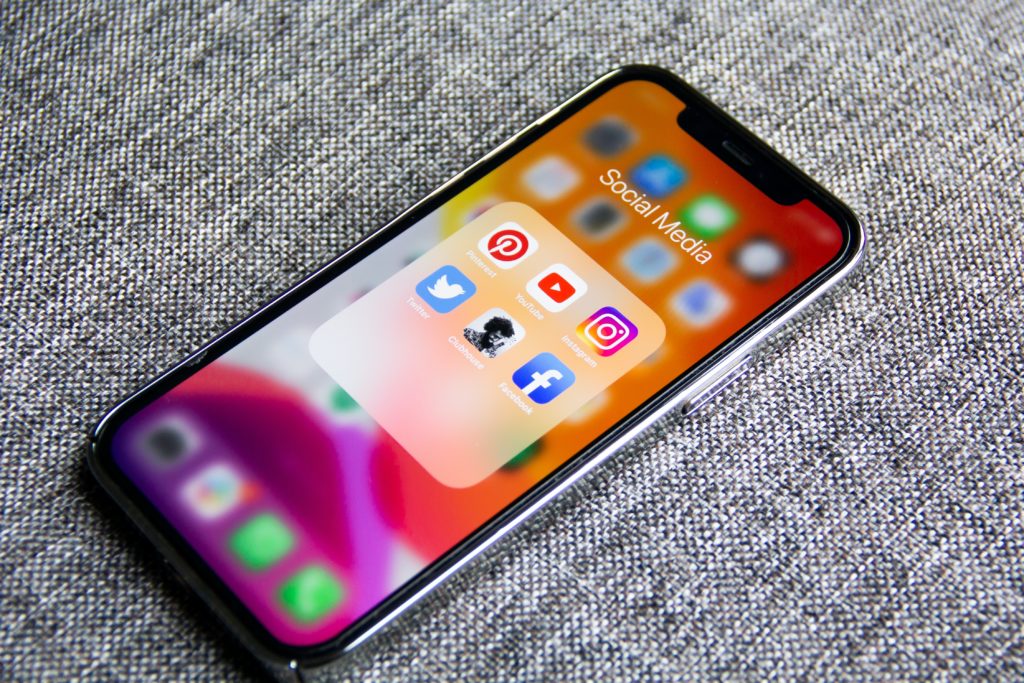 Deliver a personalized experience through emails
Many customers still prefer writing an email about their complaints or queries and expect timely responses to them, so providing fast, personalized customer service via email is a great way to boost customers' trust in your brand.
Connect online and offline experience
Your omnichannel customer service strategy can bridge digital and in-person servicing. It is important to analyze customer buying patterns and study customer behavior in both scenarios. So use the information to personalize your marketing initiatives and deliver them. Many customers research online before buying in-store or even vice versa. So, it's important to create connected online and offline experiences.
Use automation tools for more productivity
You can use data from all channels to identify emotional or complex issues and transfer them to live agents for personalized help. The AI-driven chatbots and social media auto-responders can drive human conversations, which can also resolve many queries in real-time.
Conclusion
A well-designed omnichannel strategy can ensure your teams deliver personalized and consistent services across all channels with an organization-wide aim to increase customer satisfaction. Now, you know about the latest trends and practices of omnichannel customer service, and you can use them for your business as well.