What is Click-to-Call?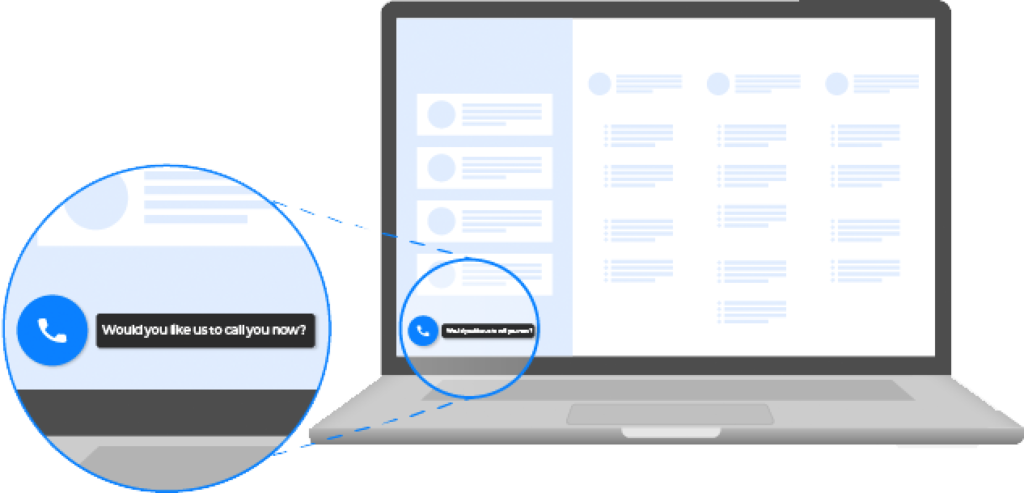 Click-to-call is an essential feature used by businesses and companies on their websites and pages. The Click-To-Call feature helps customers to contact the sales staff of the company directly with a click. The feature is used to build customer credibility and increase customer engagement. Customers will be directed to the desired staff or team they need to get in touch with just a click.
Calls are essential in every business and can help with rapid business growth as they make it easy for clients to reach out to the customer service agent. The easier it is for customers to reach out, the better their experience and the more likely they are to convert. LimeCall brings you click-to-call, which allows your website visitor to connect to a customer service agent in real-time. Click-to-call links in the form of buttons are mostly used on websites, and it has shown to increase conversion rate.
Click-to-call is mostly preferred and efficient because of the ease at which customers can connect with you. They don't require additional downloads and installation of software, just the required plugins.
A study was conducted by Forrester Research which showed that businesses that have incorporated click-to-call have an increase in their sales by as much as 143%. Other data from expert sources also showed that compared with other means of conversion online, click-to-call performed four times better. 5 to 25% of every click-driven call always ends in conversion, and this is valid for every industry.
Click-to-call has generated a tremendous amount of sales. In 2015 alone, click-to-call sales were as high as $1 trillion. According to experts, the number doubled as of 2019, and over 162 billion click-driven calls were recorded.
How Click-To-Call Works
Mobile phone users form the bulk of internet users as it's more convenient compared to desktops when connecting to the internet. According to Google Ipsos, "70% of mobile searchers have used click-to-call to connect with a business directly from the search engine results page." Since they are the top choice, a lot of consideration is being made when building websites so that mobile users can benefit immensely as well. Web interaction is also easier with the use of mobile phones as the click-to-call button can allow the user to reach out to a customer service agent directly.
The ease at which this takes place and the benefit it brings make the click-to-call feature a must-have for businesses.
Why Use Click-To-Call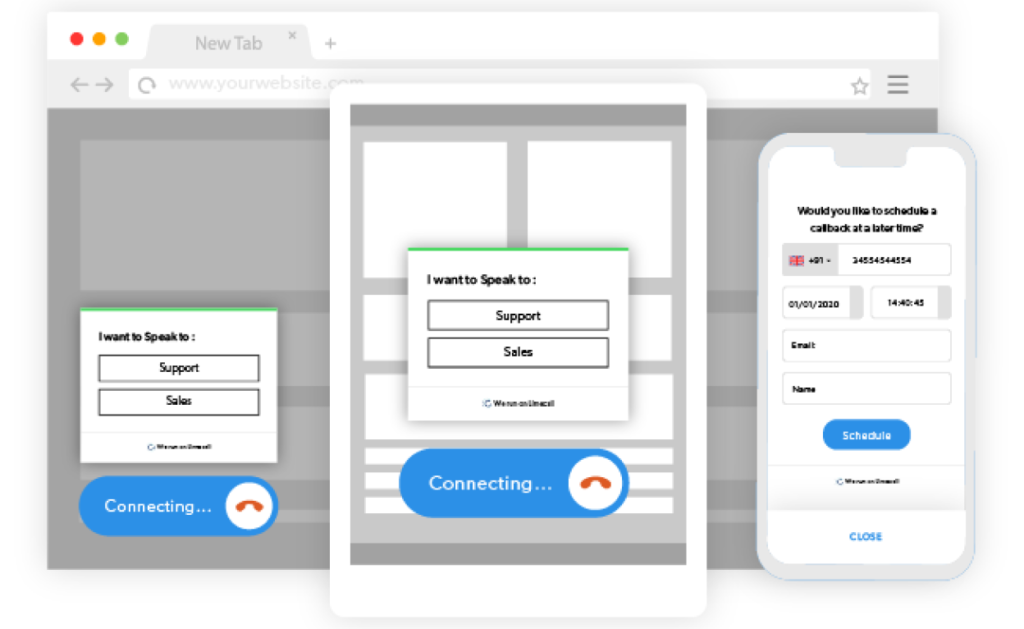 Even though your website may have all the information you need, some visitors just want to talk to a real person and have their queries resolved that way. They may be confused about an aspect of your product or service and need clarity from an insider before they proceed with their purchase. If you make it easy for them to reach you, they would already be biased and ready to convert, and that's where click-to-call comes in.
Based on statistics, 88% of visitors are more inclined to contact your company if you make it easy for them to do so with a click-to-call button. From here, it's a no-brainer that they would most likely convert as long as they have made the call.
Benefits of Click-to-Call
Reduce Lead Response Time
With Click-to-Call features, businesses can reduce the lead response time when leads try to contact them at any unavailable time. Leads can select a personalized time slot for receiving a call. An increase in Lead response time becomes inconvenient for customers and reduces customer satisfaction.
2. Increase Conversion Rates
Click-to-Call solutions help increase conversion rates by directing people to your business page using an inbound content strategy. Click-to-Call helps engage in a conversation and increase the conversion rate.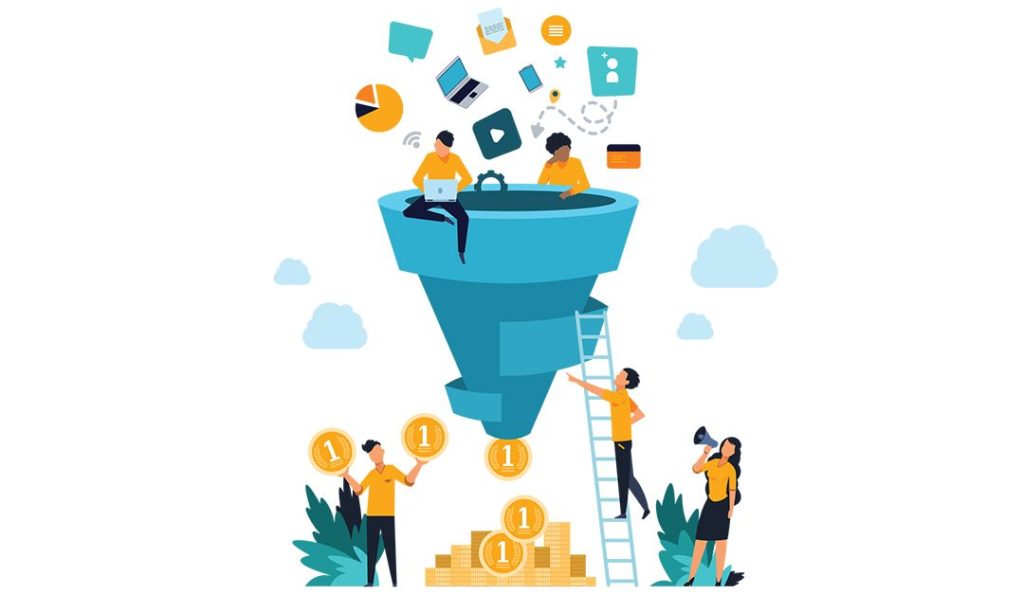 3. CRM Integrations
CRM helps in keeping track of your leads and customers by automatically recording their details. CRM integration with the Click-to-Call feature helps in eliminating the manual entry of customer details and keeping track of the information.
4. Reduce Call Waiting and Missing
Call-to-Click features help in reducing the call wait time of customers and decrease the chances of missing any calls. Users get the option to schedule calls at any specific time. Click-to-Call also enables a call routing feature that distributes calls between teams based on availability.
LimeCall As A Click-To-Call Solution
Using LimeCall's click-to-call service comes with numerous benefits to help you make more sales and convert more leads. By allowing your customer service agents to reach out to your potential customers easily and promptly, you save time and provide even better service. By integrating LimeCall's click-to-call with your CRM, your agents can categorize your customers according to their queries so that they can receive prompt and optimum support. In all, LimeCall helps you make more sales, but how?
Your customers can enjoy the convenience of reaching out to you from any device and platform. It's easy and error-proof as the chances of dialing the wrong number is completely taken care of. So for every time you click on the button, you are assured that you will be connected to the right person.
Apart from the convenience and ease of call, you can easily follow up with your leads. This is thanks to the automated workflow feature that allows you to follow up based on your customers' free time. For quality assurance and to have a record of every conversation, there is a backup as well for every call that's placed. So with LimeCall, you can say you have it all.
How can LimeCall be used?
As a Widget: LimeCall can be used as an HTML Website Widget to engage more customers and users online. The On-site widget acts as a benefactor and ideally becomes the medium of interaction among customers. The widget can be used as an embed on a web page along with a lead form.
As automation via API: LimeCall helps connect with customers across the globe with its Scalable Voice API. By switching to LimeCall's cloud-based voice API, companies and businesses can reduce operational costs. The voice API has a call automation feature that automates the call flows and is easy to configure.
Limecall's click-to-call features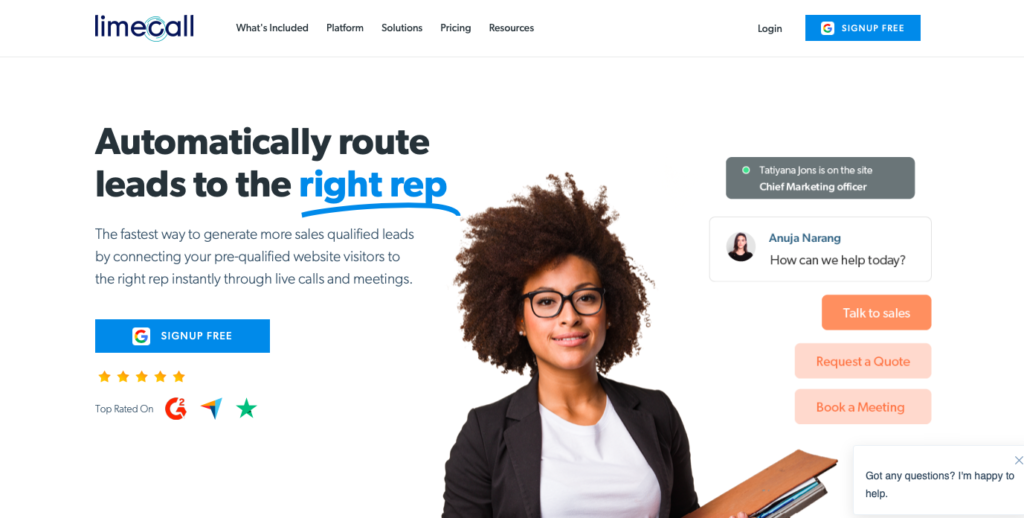 Some of the Top Features offered by LimeCall are:
Call Masking
The Call Masking features helps in connecting with potential customers without disclosing any extra personal information. Call masking also helps in connecting your campaigns and gaining insights on where the customer found your contact details. It also increases security by preventing any revenue leak.
2. Call Routing
The Call Routing feature helps in align customers to the right agent quickly and conveniently. The Interactive Voice Response helps guide customers to their desired path for further assistance. Calls can also be routed through a set schedule in order to not miss any calls by sales representatives.
3. Lead Generation
Lead Generation helps in generating more leads out of interaction by customers on websites and general phone calls. The feature also allows a 28-second real-time callback feature that helps in connecting with the leads effectively.
4. Call Staking
The Call Staking feature helps in adding a custom message while a customer call is being transferred, kept on hold, or recorded. This helps in company promotion and gives surety to customers. Call Staking also helps in receiving multiple calls, even on a solitary phone.
Customer Reviews & Testimonials
Various customers have different reviews of LimeCall after implementation. Some of the customers claimed,
"Limecall widget helped us to improve leads generation from our website (as we didn't need to invest in advertising we saved money), easy to use and clean interface, great customer support. It helped us not only to increase the conversion rate from our website and get more valuable leads but also helped our sales team to improve their performance."
-says Katarzyna K, a Small Business owner.
2. "Since the implementation, we noted a significant increase in the efficacy of our sales team. No more missed calls or unhappy clients waiting for their call to be answered. Also, the support is dependable and truly listens to their customers. The interface is more than sufficient & easy to use. It really helps us gain more leads."
-claims Mahinour S, Senior Product Marketing of a Small Business.
3. "I can track the volume of calls by the dashboard, record calls. I like the ever-evolving click-to-call functionality, which has begun to get traction with our business. This product is extremely versatile. The development and management team is very responsive, and this product – in its various iterations – is certain to be a winner."
-says Jeff G, Director of Digital Acceleration and Marketing Operations for a Small Business.
More customer reviews and feedback can be referred to on LimeCall Reviews 2021: Details, Pricing, & Features | G2
Pricing
Limecall has four packages with different price ranges.
Enterprise
Enterprise offers custom packages, and the pricing may vary according to the selected features.
Advanced
The Advanced package has a price of $75 for 30 calls with installation on unlimited domains, 360 SMS per month, and ten call operators.
Pro
The Pro package has a price of $35 for 100 calls with installation on unlimited domains, 120 SMS per month, and five call operators.
Free
The Free package includes installation on one domain & 2 call operators. However, the package lacks extended customization of features included in other packages like Personalization of SMS, voice messages and Sender ID, Access to APIs and integrations, Thank you SMS for potential customers.
LimeCall utility
LimeCall helps in Automated Lead Generation and Call management system for your business or company. It can be used for integrating with the company database and handle the backend work easily. It is an essential service that helps in increasing conversion rates and balancing the Rate of Interest ratio. Companies can easily route calls, customize messages, record calls for analytics, and much more, which helps in increasing the company output and customer satisfaction satisfactorily.
Click-To-Call Solutions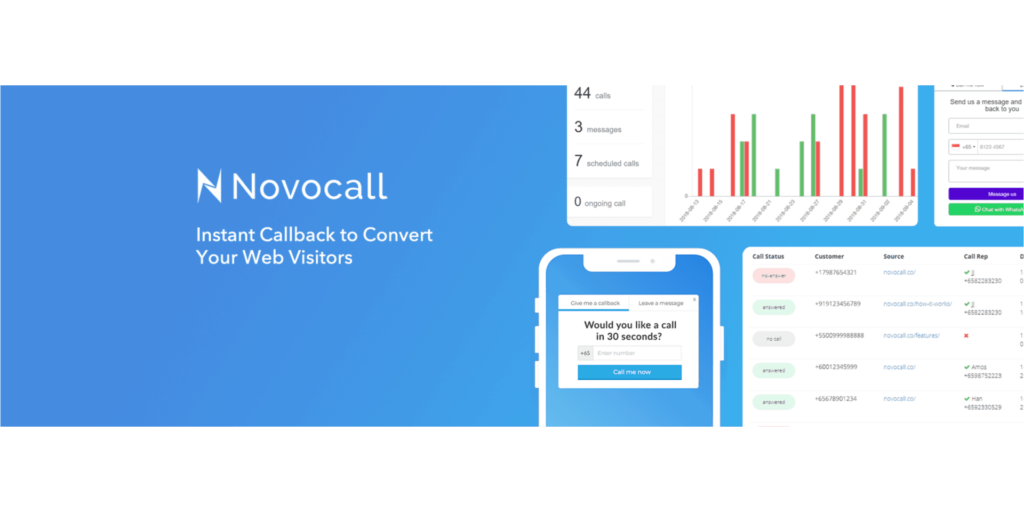 Rating – 4.8
Pricing:
Starter Pack: $19 per month/user, with basic features included
Pro pack: $39 per month/user, with more automation and integration
Custom pack: Depends on the features customized and selected.
All the packages have a 14-day free trial period included.
Novocall is used to help businesses attribute and generate more leads to the source marketing campaigns. It's easy to set up as no additional purchases or installation of infrastructure is necessary. They also help in directing in-bound calls to specific marketing campaigns.
Novocall helps in tracking the marketing campaigns with real-time data feedback and analytics. Other features include integration with existing CRM, powerful multi-channel attribution.
Pros
Higher conversion rates.
User-friendly software that helps manage calls and leads.
Cons
Call duration cannot be extended more than 10 minutes.
In comparison to LimeCall, Novocall lacks certain features like call routing, extended call durations, and more. For fairly the same price range, LimeCall has more features to offer with a higher conversion rate.
Rating – 4.7
Basic: $0 per month with up to 15 Lead Callbacks/ month
Professional: $159 per month with up to 150 Lead Callbacks/month
Premium: $379 per month with up to 400 Lead Callbacks/month
Custom: Varies depending on the custom features selected
Callpage is another cloud-based phone product that helps businesses get more sales to call insights. They help in increasing the call performance for sales and generate more revenue for the business in the long run. Apart from call management, they also offer Auto Dialer, Call List Management, Lead Capture, and Lead Data Base Integration. Data management helps in managing all the data of your business that can be accessed on one dashboard and helps in importing or exporting data easily.
Pros
Improve Lead Generation
Great customer Service
Cons
Excess incoming calls are not managed well.
While Callpage has an extended set of price packages to offer, features such as Call Redirection, Call History Recording, Callback Scheduling, and more are not offered by them. However, LimeCall offers more features along with those offered by Callpage.
Rating – 4.6
Pricing: The starting price of $65/month per user with a free trial period option.
Responseiq increases website conversion with their Callback Widget. The widget tool is designed specifically for capturing, converting, and generating potential leads effectively. It helps in managing calls with their Instant Callback Technology.
Responseiq helps in connecting with potential leads as soon as they fill the form on your website or social media handles. It helps in increasing website conversion up to 4000%.
Pros
Automate outbound of lead data
Helps in increasing customer interaction with Instant Callback
Cons
Does not integrate with certain CRM
Responseiq is known mainly for its call-back widget. It lacks more features as compared to LimeCall, such as Lead generation, Call Routing, CRM integration, and more. For the price range that is offered, LimeCall is considered an ideal solution.
Rating – 4.7
Pricing: The starting price of $32/month per user with a free trial period option.
Brring is categorized as a cloud-based lead generation solution that helps in sales calls, including conferencing, engagement, and prospect calls. A contact database helps manage all your contacts under one segment and manage all potential and important clients. The dashboard stores all the relevant information and data on the main screen to help keep track of analytics and data statistics to improve efficiency.
The calendar feature helps in managing calls to reduce the chances of missing a call. Brring logs every call to help track team members and their programs.
Pros
Easy to implement
Increase customer contact and manage calls
Cons
It does not provide email statistics.
Brring is a close competitor to LimeCall as a cloud-based lead generation solution, but features like call-back widget, Email statistics and lead tracking, and more are not seen in Brring. These features, along with more, can be seen in LimeCall at competitive pricing.
Rating – 3.4
Pricing: The starting price of $5/Month per user with a free trial period option.
At Office24by7, every customer and every deal counts. They make click-to-call easy as your customers get assigned a number automatically as they click on the call button on your homepage. Your customer service agents can also reach out to your customers manually using Office24by7, thanks to the click-to-dialer feature. This way, you can reach your prospects easily and ensure you close deals.
For convenience, CRM integration is possible. So all work can be carried out on a single system instead of having to switch. You can easily transfer calls and keep logs or recordings of call sessions for better service delivery.
Pros
Ease of use
Easy scalability
Cons
Reports of spam calls place by the automated caller.
Office24by7 gives an overall insight into lead generation and call management, but integration becomes inconvenient. While call transfer, call recording, and maintaining logs are possible, no accurate solution to improve response can be seen as compared to LimeCall.
Benefits of Click-To-Call
Increased Customer Satisfaction
Almost every internet user prefers to get answers to questions and solutions to queries from a real person rather than a bot. Many customers prefer to reach out to a company via phone, and they find it more satisfying when they get clarity by speaking with an actual person. According to Google Ipsos, "47% of mobile searchers say that if a business does not have a phone number associated with their search results, they will be more likely to explore other brands." So it's a wise decision to include click-to-call buttons so that your potential customers can reach out to you directly. On their own, click-to-call buttons aren't enough. You should also include hours of operation, brick-and-mortar store location, and other information your customers would find useful.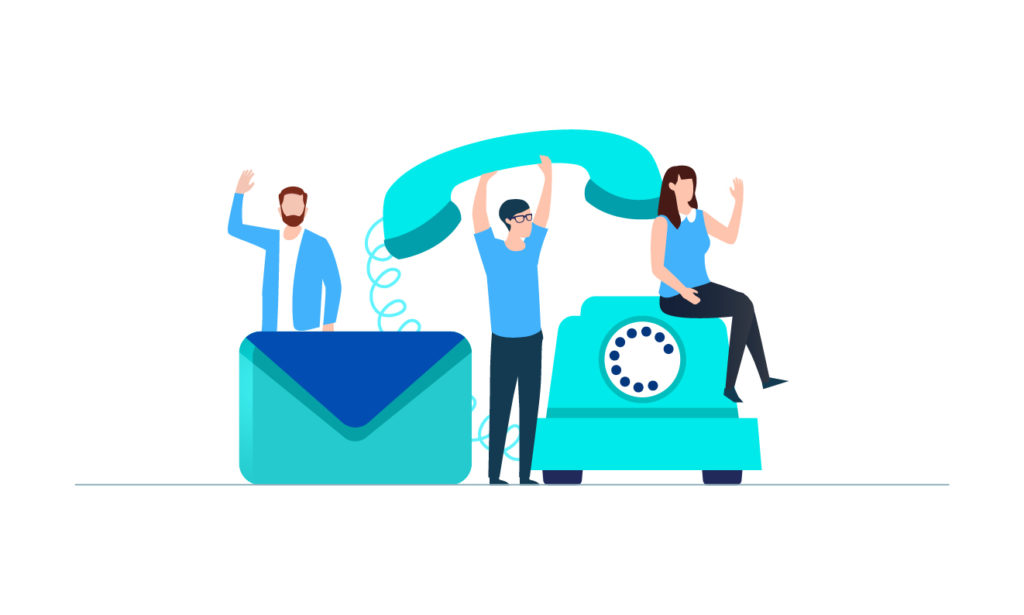 Improves Marketing Effectiveness
Marketing effectiveness can be sharpened with click-to-call as it helps you get the customer intelligence with the already designed response forms you have. It also shows you the web pages where you are getting most calls and sales from so you can further improve on it and others. Click-to-call allows you to get customer data for analysis to the benefit of your business and lets you discover the best approaches that never fail to give you high conversions.
As you have a conversation with your clients, you will learn better about their interests and what prompts them to make purchases. Such information will go a long way to help you design strategies that would help you make more sales in the future.
Maximizes Effectiveness and Efficiency
Those who tap on the click-to-call button are those who are genuinely interested in making a purchase, and so you are presented with a real opportunity to make a sale. It also provides a seamless and efficient transfer of customers from the web to your office via phone calls. Its low cost, easy to use hence its effectiveness.
Even after working hours, you can route your calls to your home phone, so you can provide customers with the solutions and answers they need. Unlike most technologies, click-to-call is affordable and easy to incorporate. Getting the most out of yours, however, depends on the service provider. You can't go wrong with LimeCall.
Maximize Opportunities to Make Sales
When you establish a business, you aim to drive sales and maximize your profit. One of the tools and features that can help make this a reality is click-to-call. By incorporating it into your website, your website visitors can contact you faster and easier, thereby increasing your sales. It also reduces the chances of customer reluctance to make a purchase online or close a deal as they can reach you for clarity easily when they need it.
Apart from the ease it brings to your customers. It helps you ensure that the number of missed out opportunities to make sales is reduced.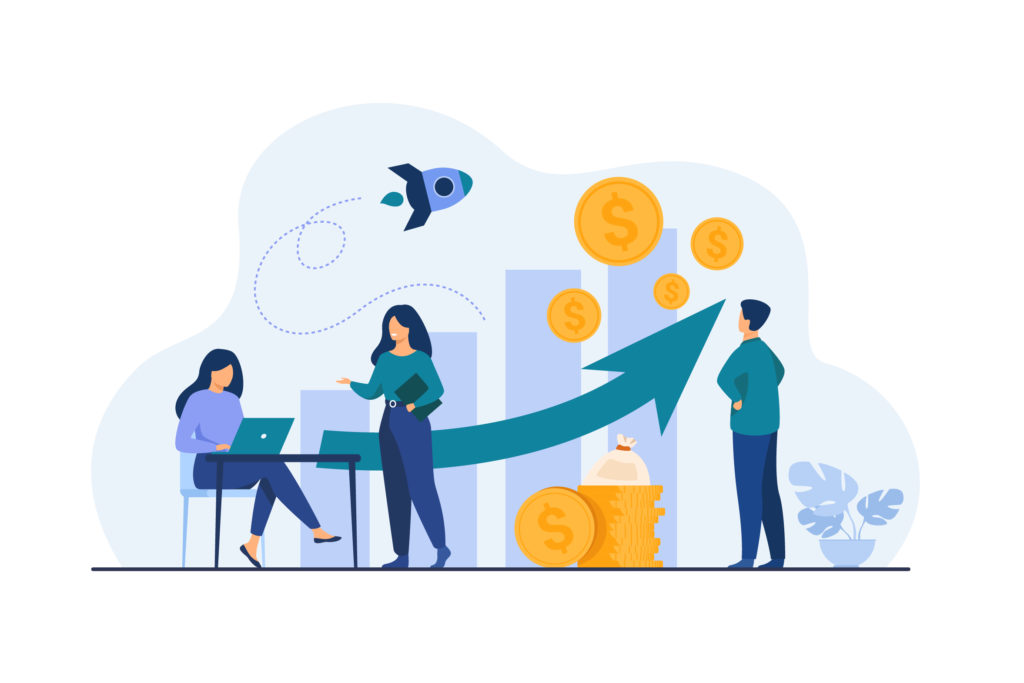 Improve Brand Loyalty
Keeping your customers satisfied would make them loyal to your brand as they now have a good sense of trust in you. They will constantly seek help from you, and you should make it easy for them to reach you. Your competitors are already doing it, so you might as well join.
Adding the click-to-call feature on your website is necessary if you must improve your sales. About 40% of potential customers prefer to make purchases over the phone. 35% of potential customers also prefer to call and make product reservations for purchase at a later date. Seeing how phone calls are important, the absence of a click-to-call button will drastically slow down your business growth and cause you to lose potential customers.
Easily Identify Leads
Sometimes, people call your company intending to make inquiries, not to make a purchase. With a click-to-call button, you can identify them and convert them into your valuable customer. By calling your company for information, they have already shown that they are interested and may only require a little push to get in. This push is what your sales team would give after getting in touch with the caller, thereby increasing your chances of conversion.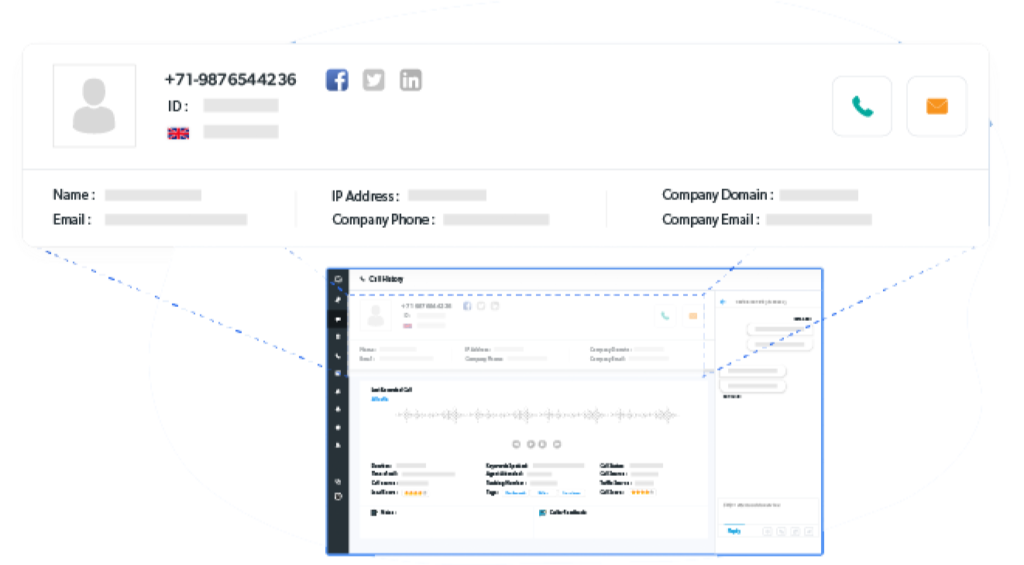 Boost Customer Retention
As much as it's important to get new customers, retaining them is also a key aspect of business growth. And so, with click-to-call, you can improve your customer retention. By providing your customer with somewhat physical contact, they know that they are dealing with real people who are accessible. It also allows your customers to reach out to you at their convenience and without long delays. All their queries get answered by real humans and not robots, and it brings a sense of satisfaction to the customer.
For even better customer satisfaction, ensure that they get the best response each time they call. This can be done by routing their calls to the right agent for their query who can provide them with all the information they would need.
Tips to Using Click-To-Call
Choose The Best Positions to Place Your Buttons
The position of your click-to-call button would greatly affect the number of clicks it gets and the number of calls that visitors put through. In understanding the best position for the button, you need to understand how web visitors read. A study conducted by Nielson Norman revealed that people read web pages in an F shape pattern. The font color used also helps to focus their attention.
Unlike reading in school, people read incredibly fast online, especially when they are looking for the solution to a problem. People first read horizontally above the fold when they enter a site. So if you place your click-to-call button there, you can be sure of increased clicks. Note that this isn't always the case, as sometimes placing the button above the fold may not yield great results.
What you have to understand before placing your click-to-call button ae:
Know your audience. If you know those who would be visiting your website and what they are most likely looking for, it'll help you with the correct positioning. Always place it where they will find it easily.
Use the right words on your button to gain attention and instill the need for urgency in the minds of your potential customers.
Have an open mind and be ready to try out new things. Note that there's always room for improvement, so if your current button placement is yielding good results, it doesn't mean that you can't do better. Try different things and only stop at best.
Make It Look Clickable
Make your click-to-call button stand out and not be hidden by other web page elements. Make it look clickable and always include an air of urgency so that more people will click on it. Some of the following are the constituents of a click-to-call button on a webpage:
Rectangular or round shape
A distinct text on the button
Complementary border
A clean and contrasting color for the background to text
Surrounded by white space
After keeping your web visitors on your page for a while, thanks to your content, the next big thing is to close the deal. Many visitors would want to leave even if they are interested in what you have to offer, and it's the inclusion of the click-to-call button that would keep them once they speak to an agent who makes the sale.
Use A Compelling Button Copy
Even though different words are synonymous, the effect they create isn't always the same. Using power words on your button would increase the likelihood of having your button clicked, and the call put forward. Using the right power words such as instant, dominate, get, access, and increase in the right way will bring forth a different reaction from your visitors as most of them would click.
When using power words, there isn't any rule, just don't overdo it.
The Costa Rican airline Nature Air made use of this tip to increase online sales when people were unwilling to travel for vacations due to the recession. Initially, their click to call button was placed after the main content area, but they moved it within the main content.
This change in location of the call to action button increased their click-throughs from 2.78% to 19%.
Monetate, a marketing company, tested the effect of colors on click-through rates using blue and orange colored buttons. The blue button had a success rate of 9% more than the orange button, showing that colors indeed affect click rates.
Create Urgency
Even with the right power words and position for your button, you can still do more to get even more clicks and calls. Make your visitors wonder what would happen when they place the call by creating a feeling of anticipation in your button copy. Make them look forward to a reality that you would create in their mind so that they can take the action you want them to.
Use The Right Font Color
With the right color combination, you can outdo your competitors by having more clicks. The psychology of colors is a real thing and also applies when launching an ads campaign. When choosing colors, go for one that stands out. If you would be using a white background, for instance, don't make our button grey. The combination may be nice to the eyes, but it isn't appealing enough to get you those clicks. Instead, go for a solid color that has a gradient.
Choose colors that wouldn't clash with the background you are using. Also, avoid colors that would be hurtful to the eyes of your visitors. Colors have a way of appealing to human emotions, and so with the right colors, you can make someone take a decision.
If you are confused about the color to choose, you can run a test on the different colors. Get your data on the performance of each one, and then make your choice from there.
Use Special Effects to Draw Attention
By adding special effects to your button, you are most likely going to get more clicks. This tip is a tricky one, though, because if you overdo it, you will get terrible results. By adding special effects, users would be more prone to hovering over the button and, before you know it, clicks.
Conclusion
It's not enough to provide all the information about your products and services on your website, as some visitors would still require assurance from a real person. Maybe a web visitor suddenly gets interested in something you have to offer but needs clarity before they proceed to make the purchase. It would cost you a little but give you a whole lot if you make it easy for them to reach you. The click-to-call feature is one of the most efficient and easy ways to do that. For even better efficiency, get this feature from reliable providers such as LimeCall and watch your conversion rate grow.