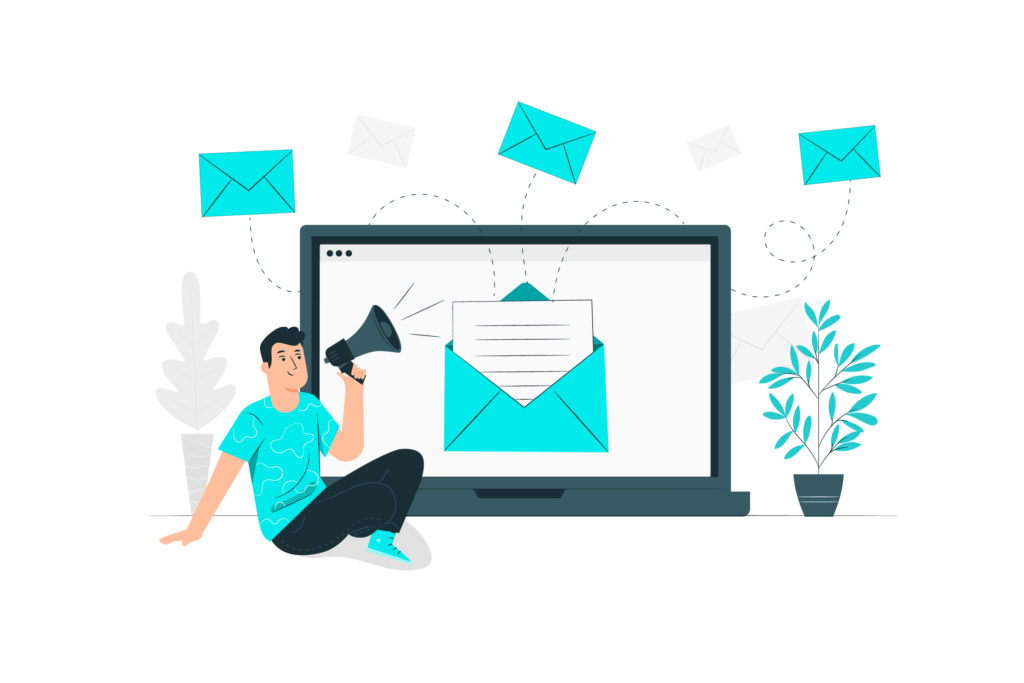 Did you know that 9 out of 10 marketers still focus on how to grow email list to boost conversions?
Thus, emails are still the best forms of marketing despite being over 4 decades in existence.
The use of emails and knowing how to grow an email list has been used as a marketing strategy because of the benefit it brings, as every dollar spent on email marketing brings an ROI of up to $42.
Social media marketing also has its perks and drives a huge ROI. But did you know, the number of email users far outnumbers social media users?
With the significant number of potential customers at your disposal, it's easy to understand the reason behind using email marketing. As effective as it is, you would need to put in an effort. That's why we have this article to show you how to grow your mailing list.
In this article, we will tell you,
Whether or not, it is possible to grow your email list organically
How growing your email list benefits your brand identity
Whether the email list can increase lead generation

It's important that you continuously grow your email list. According to the statistics, your email marketing database reduces annually by about 22.5%.
The contacts you have may have changed their email addresses especially when they switch jobs. Or, they may have changed the old address they use just to fill out online forms. Or, they may have chosen to opt out of your emailing list.
Either way, it's your job to ensure that your email list keeps growing despite the contacts you may lose!
What Is an Email List?
Emails remain one of the top marketing methods as everyone owns one. Emailing lists are a collection of these email addresses owned by a company through which they can engage with their potential customers. The list can reduce or increase depending on the rate at which members opt out of the subscription, or join in.
For example, take an example of a pop-up on your website.
Ideally, none of your readers will provide you with the email address, unless they get a benefit from it.
However, by adding some value to it – such as an ebook or a free course, you are offering your users a free cheat sheet, and growing your email list at the same time. The users who are willing to grow their email list will surely provide their email addresses to download.
So, make sure, you are offering something of value to your users, and in exchange, ask for their email address.
Trust us, give and take is the best policy a brand can adopt!
Effective Methods On How to Grow Email List
There can be a thousand ways to grow your email list – but only a handful of them are authentic. Check them out!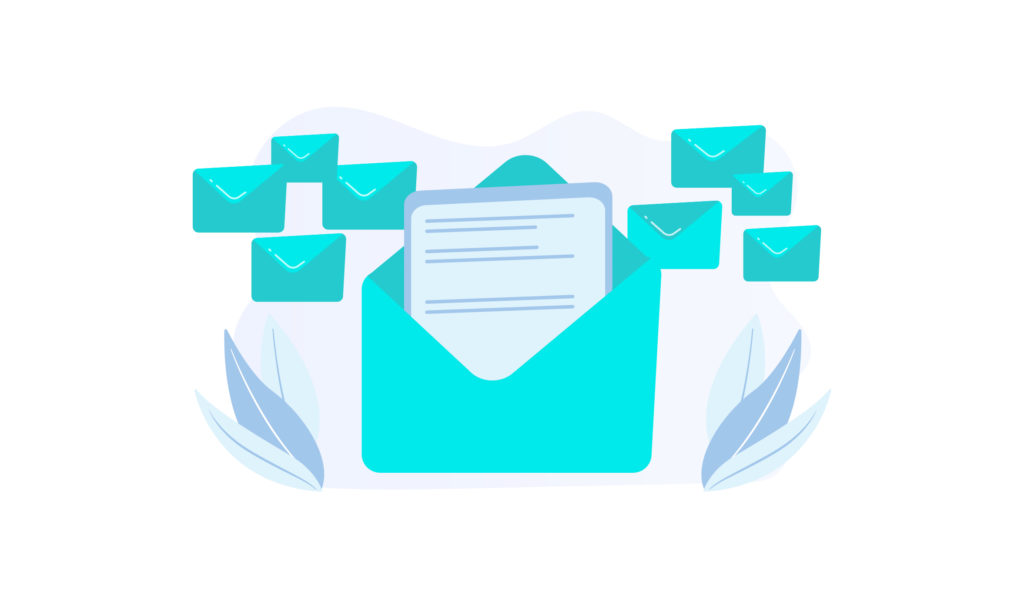 1. Participate in A Group Giveaway Targeted at How to Grow Email List
In a group giveaway, you would be collaborating with other brands of the same interest to have a sweepstakes contest. To perform a group giveaway;
You and others in the group would each contribute a gift card from your store as a prize
You form a co-branded email and send a mail to your respective emailing lists
Users who are interested in the giveaway would enter their email addresses
A winner would be chosen at the end
Every brand that participated in the giveaway can keep the mailing list
In 2011, the marketing team at WWRD had a sweepstake which was fruitful. It increased their email list by a whopping 11%, and those customers get via this method have a higher-order value of 21.7% than average.
2. Include an Influencer
An influencer would help you reach a wider audience. It is helpful by spreading the word about your brand, its products, and its services. Those who take interest will sign up and you will grow your mailing lists and leads here. You can also have a symbiotic relationship with another brand. You send an email about them to your list and they do the same.
Brian Dean increased his number of visitors on Backlinko through influencers. He wrote one blog post per month and targeted the influencers even more than his intended audience. Once the influencers got interested and shared, his list grew.
3. Outdo Your Competition
"I want to do business with a company that treats emailing me as a privilege, not a transaction." – Andrea Mignolo
Your competition is already creating relevant content and providing useful information to the audience. To stand out, you have to do better and provide better content. In this way, you will stand out and grow your mailing list. Your visitors will gladly register for what you have to offer!
4. Launch A Giveaway On Facebook Messenger
Just as with a normal giveaway, Facebook messenger giveaways allow you to subsidize your products and services to your customers. This type however runs completely on Facebook. You can automate your giveaways by creating a chatbot to help gather all your email subscribers.
Facebook messenger giveaways are less stressful as the process is automatic. You only have to set up the contest once, and that's all. When entering the giveaway, subscribers provide their email addresses, which can help to grow your mailing list.
5. Use Popups To Accelerate the Procedure of How to Grow Email List
According to Social Media Examiner, 70% of its subscribers (190,000) are thanks to its site's pop-up form. The value of pop-ups is evident in the decline of Chris Penn's subscriptions after the removal of his site's pop-up form.
The use of popups is also effective when thinking of how to grow your mailing list. However, they can be annoying and it depends on how you use them.
For example, if your users get a pop-up when they first visit your site, it may be fine. But if the same pops for the second time, it may not be great for your audience.
But if they get a different type of pop-up every time – concerning different issues and problems or deals and discounts that would benefit them in a way or another, they may be tempted to provide you with the mail id.
A different touch of design and fonts along with the right content, may also prove to be quite beneficial.
To create popups that will help increase your conversion, customize it according to the customer on your site. With the rise in privacy concerns online, more people are becoming wary of the way they give out their email addresses. So, you should make the content of your popups to be clear and concise.
Whatever the popup offers, it is useful to the user and this is evident in what the user is searching for or the pages they are opening.
You can also try to gamify the popup by giving everyone a chance to win a prize just by signing up for your email list.
6. Request Feedbacks from Your Website Visitors
Take interest in what your web visitors have to say about your website by providing opportunities for feedback. If you have a user that has spent some time on your website, you can have a chatbot that would trigger conversation by asking some questions and also request their email address. Those who have spent quite some time on your site are more likely to convert and provide you with the details you need.
7. Benefit from Online Communities
Online communities include people who share the same interest, and so in such places, you will find your target audience from which you can grow your mailing list. Show your relevance through your contributions, and also post links to your website and content. Those who access your page can opt-in if they take interest in your mailing newsletter and from there, you can grow your mailing list.
8. Launch A Traditional Giveaway
In traditional giveaways, a single price is up for grabs unlike with a group giveaway, and you would have to invest in ads as well.
When planning for giveaways, choose a good price that would attract a lot of people. The prize should be ideal for your intending customers as the purpose of the giveaway is to grow your email list. You can select your product as the prize, or a product that your target audience would use alongside your product.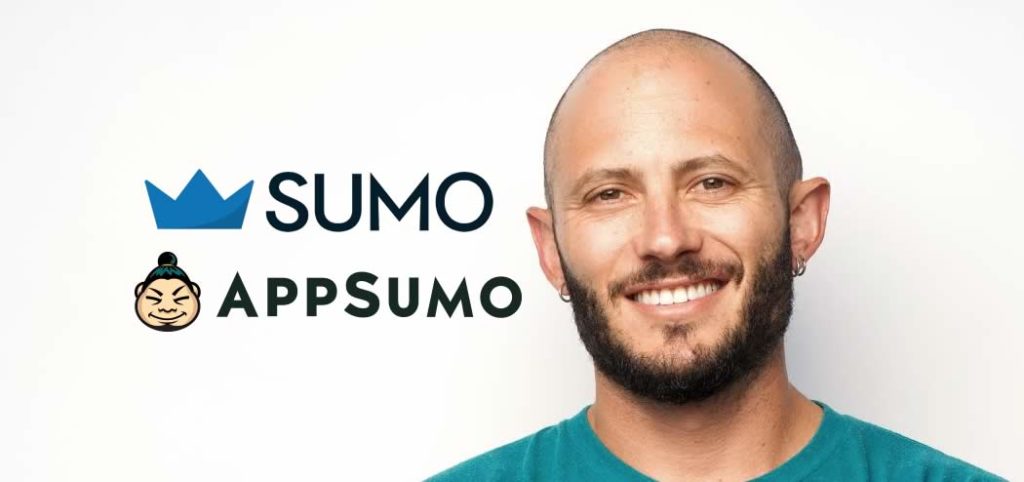 Noah Kagan of AppSumo used the concept of giveaways to increase his email list from zero to 147,973 in the first 10 months of 2012. In one giveaway, the prize was 5 of Seth Godwin's most popular books and all interested participants had to do was enter their email addresses. This is where it got interesting. After registering, a follow up email was sent with a link tagged "lucky URL". Sharing the link on social media gave the participants 3 extra chances of winning. This was an incentive and turned all participants into brand ambassadors immediately.
Even if you have subscribers for the giveaway, you need to constantly email them as a reminder. The email should also encourage them to spread the news of the giveaway to their friends and colleagues.
As is common knowledge, many people would only subscribe for the sake of the prize, without having any intention of a future purchase from your brand. Such people won't open your emails, so you will have to filter them out to reduce the occurrence of spam complaints coming your way.
9. Have Great Email Content
"A small list that wants exactly what you're offering is better than a bigger list that isn't committed." – Ramsay Leimenstoll
If you want to retain your subscribers and have them forward your emails, you need to constantly provide great content. If it's always value-packed and entertaining, your subscribers would always look forward to your emails. Target your content to your audience so that what they get would be relevant to them.
10. Always Encourage Your Subscribers to Share Your Mails
Encourage your subscribers to share your emails, and make it easy for them by including social sharing buttons on your emails. By doing this, they will easily forward their emails from you to their contacts. Also include a CTA button from where new subscribers can join if they wish to. Once this is done, your email content would work for you as you will now have increasing subscribers.
You can get more referrals through incentives as well. Hello Bar gives her users a referral bonus whereby they get access to the pro version for free for a whole month if they refer a new user who actually signs up. This strategy is responsible for 50% of their growth weekly.
11. Give Life Back to an Old Email List with an Opt-in Campaign
If you have an email list that you think would have reduced over time, you can bring it back to life and grow it. Use an engaging opt-in message and send it to the list so that your contacts who wish to join can do so easily. By this, you are sure that those who opt-in are committed and would also share your mails.
12. Provide an Offer That Helps with Lead Generation
Host something like a free eBook on your website. It will allow your visitors to download it after providing you with their email addresses. This way you can grow your mailing list without having to do too much.
13. Build Your Email List with A Blog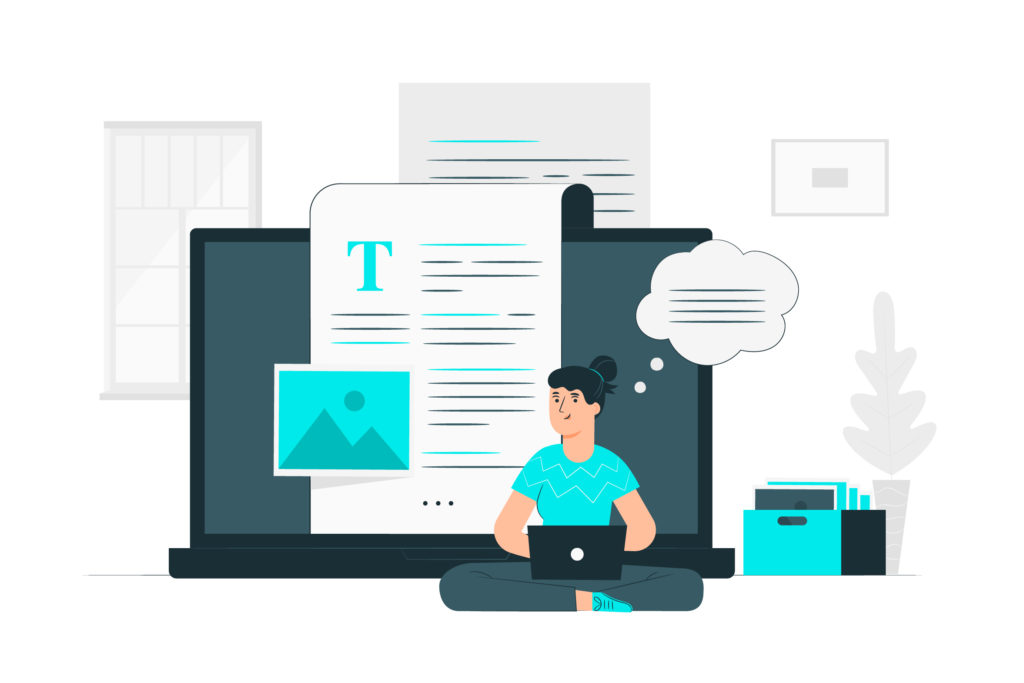 Blogging has proven to be an effective tool to generate leads and grow your mailing list as it allows you to drive traffic and generate email signups.
When creating a blog for traffic and email subscribers, first do keyword research. Keyword research tools like Ahrefs will allow you to find what your potential customers are searching for.
"The only way to win at content marketing is for the reader to say 'This was written specifically for me.'" – Jamie Turner
By addressing these queries directly, you can generate traffic. After generating traffic, you can then use pop-ups to grow your mailing list. Randomly positioning your popups won't be as beneficial as having a good strategy.
You can set your popup to appear if the user is about to exit the page, has been idle on the page for 20 seconds, or clicks on a signup link. You can also have a static sidebar, visible on every page of your blog. A signup form at the bottom of every post will be useful in converting your die-hard customers as they have read to the end and understand that you care about them.
14. Use A Free Online Tool
Just as with free eBooks and offers, free online tools are another way to grow your mailing list as your audience would appreciate it. Ask your audience to sign up using their email addresses to have access to the free tool and with that, you would grow your mailing list.
Hello Bar is a company that helps with lead generation, and they have utilized this tip to the growth of their business. By offering free tools to the audience, they grew their mailing list and number of visitors by 450,000 users.
15. Offer Bonus Content to Website Visitors
Even though gated contents are one of the ways to grow your mailing list, it's not always the case as some visitors stand to gain nothing from those. To capture the interest of that category of visitors, provide them with free content. Free content could be an informative blog post with tips on how to improve on a problem they have. All they would have to do to access this is to submit their email address thereby increasing your list.
Also Read: What Is Customer Engagement? The Ultimate Guide
16. Promote Every Online Contest
In the 2011 U.S open, Citizen Eco-Drive were sponsors. They also had contests on both Facebook and Twitter, giving a free day watch to the lucky winner daily. All the participants had to do was to either like, follow the fan page, and also answer trivia questions. The contest was successful and the brand benefited from an increased fan base and a longer email list.
You can have or promote online contests and free giveaways where the participants would need to sign up using their email addresses. Brands encourage participants to share this with their contacts, especially those, who will take interest in the strategy to help you grow your mailing list.
17. Promote Offers
If you have a free offer for those on your mailing lists, it would also be wise to promote it on your social media channels. This way even more people would join to stand a chance of winning or benefiting from the offer. By signing up to participate, they would be joining your mailing list. Also, make it easy for them to share the same with their contacts by including social sharing buttons on your landing page.
18. Include A CTA Button On Your Fan Page
Include a call to action button on your social media page so that your audience can more easily sign up for your content. The catch to this is that the destination the call to action would take them to is one where they would have to provide the detail you need. This way you can grow your mailing list effortlessly, all you have to do is to provide good content always.
"Use low commitment CTAs. Emails are invites, landing pages are parties" – Matt Byrd
19. Publish Links to Your Gated Offers On Your Social Media Page
For all your gated offers, increase your reach by publishing them on your social media page. Include links to those pages on your business page on Facebook or LinkedIn. Just as other links, it should take the visitor directly to a page where they would provide their email address to gain access to the content. Most people don't mind giving away their information for content that they stand to benefit from so you would grow your mailing list easily this way.
20. Use Pinterest for Gated Visual Content
If you have visual content and are interested in hosting it, Pinterest would be a good choice for you. You can use the platform to host your visual content and have your visitors sign up to gain access to more content.
21. Grow Your Mailing List Through YouTube
For every video you post on your YouTube channel, try adding hyperlinks to the description that takes people to your landing page where they can subscribe for more content. The subscription should be an easy process of course, and should require their email address. this way, your mailing list would also grow.
22. Add A Signup QR Code to Your Business Card
Your business card would easily move around as people can use it to get your contact information. It can also be used to help grow your mailing list by including a sign-up QR code for those who are interested in getting your content by email. The ease this brings is one of the features that makes it ideal and productive.
23. Reduce The Length of Lead Capturing Forms
You would need to get as much data from your leads no doubt so you can reach out to them in the best way. When giving out forms to your captured leads, it might be tempting to request so much information.
"To get the right message to the right person at the right time you first need to get the right data to the right database at the right time." – John Caldwell
While this will help you, it can make your lead suspicious as privacy is a big deal for many people. So reduce the fields that require information on your forms so your leads can be comfortable to provide you with the very limited data you are requesting. After you have begun a conversation with them, you can proceed to collect the other information you need.
24. Send Targeted Emails to Your Customers
"Quality over quantity – Emails may be cost efficient but it's no excuse to not produce quality content to give to a targeted audience." – Benjamin Murray
Avoid using generic emails to reach out to your customers as each customer has their own specific needs. When a customer receives an email from you that doesn't address their problem, they are less likely to click on it and may even unsubscribe from your mailing list. So, for every category of customer you have, send emails specific to them.
25. Make A Guest Post for Other Websites and Include A CTA Button
Bryan Harris utilized the power of a blog post to get 600 new email subscribers from his post on Jon Acuff's blog. It was successful thanks to the embedded CTA button. Compare this result with a post by Kevin Duncan on Jon Morrow's website.
The result from this was only 40 new subscribers out of 200 comments and 500 shares. It didn't have a CTA button hence the low success. To increase your chances of using a blog post, use a website that allows you to use a direct CTA within the article.
There are a lot of other websites in your niche out there, some of them are even authorities in your topic of interest. You can expand your audience and grow your mailing list by having a guest post published on such websites. Go all out and make the content value-packed and interesting so that the readers would look forward to another from you. You stand to benefit from it by including a call to action button to allow readers to subscribe to your email newsletter.
26. Host Webinars
Host webinars and talk extensively about your industry, and what your audience stands to benefit from. Reach out to those who may be interested through targeted ads and have them register for the webinars via email. By this, you would have increased the size of your mailing list. According to KISSmetrics, they generated an average of $13,000 from qualified new leads per webinar. This is an encouraging figure and is no wonder webinars are rife these days.
27. Make Your Visitors Feel at Ease by Including Reviews On Your Website
When you ask for contact details from your visitors, some of them may be skeptical about providing you with such detail. A social proof however always makes the situation less suspicious and encourages those on the fence to join in. 63% of customers agree that they are more likely to make purchases from a site with product reviews and ratings according to Search Engine Journal.
If you have a webinar advertised, or a giveaway, also include reviews and comments from your customers who have benefited from such in the past. This way, people know you are legit and register.
Michael Hyatt also harnesses the power of social proof on his website.
512,944 subscribers, wow! A visitor on the page would definitely be impressed by such numbers and take the site seriously.
28. Collect Emails Physically as Well
Many businesses also have brick-and-mortar stores as well as online stores, so if you are one of such, have a register where your customers can drop their contact addresses. You can also introduce a membership campaign where customers have to register with their emails. With this, you can constantly keep in touch with your most loyal customers, and reward them for their patronage.
29. Upgrade Your Blog Posts Constantly
Bring the beauty of variety into the game by including upgrades to your blog posts every once in a while. These changes need not be marked but could be as little as making the PDF version of your post available for download. You can include bonus additional information in the PDF version and have your visitors provide you with their email addresses before downloading.
30. Create A Quiz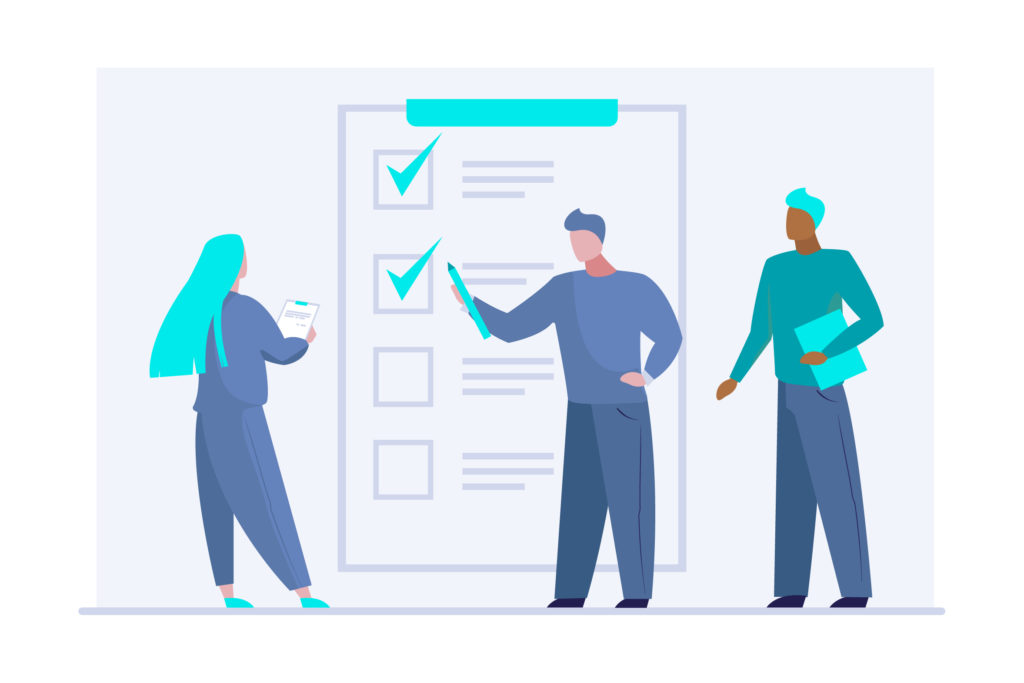 Incorporate quizzes in your website as a way of fun, or to add value to your readers. As innocent as this is from the start, every participant would want to know the outcome of the quiz. By asking for their email addresses so you can mail the results to them, you would also be adding to your mailing lists, thereby growing it.
31. Answer Quora Questions Related to Your Niche
On Quora, there are a lot of questions even in your niche, and answers are always welcomed. Answer such questions as best as you can and include links to your landing page from where those who are interested can subscribe to your content.
32. Answer Questions in Facebook Groups
Be a part of Facebook groups where your audience and those who would be interested in what you have to offer would be. Answer questions, especially those that your products and services can provide solutions to, and have your readers DM you for links to your page.
33. Use Paid Ads
You can subscribe to paid ads and drive traffic to your page. Ensure, however, that the content of your page provides the best solution to their query.
Bryan Harris uses paid Facebook ads. He pays $1.99 per subscriber on Facebook ads and it's a fair deal compared to how profitable his growing email list is.
34. Include Your Anti-Spam Policy
Everybody hates spam, and everybody is also concerned about their online privacy and safety. This is one of the reasons people would be skeptical about sharing their email addresses with you even if they are interested in what you have to offer. And, so, letting them know that their email addresses are safe and wouldn't be shared with any third party, puts them at ease and makes them more comfortable.
Conclusion
Email lists are an important marketing method every business must use as it provides you with a larger audience. Even though it's effective, it's not that easy to get and maintain and you will find that your email list drops significantly every year. This guide doesn't only show you how to grow your mailing list, but it also shows you how to maintain it. Social media will form part of the campaign, but what's most important is to stay relevant and provide more value than your competitors. Also, assure your leads that their emails are safe and won't be given out to third parties and you will have higher chances of success.
What Should You Do Now?
Avail Limecall to connect with your potential customers – Limecalll helps you connect with potential customers on the live call, thus helps to generate faster leads.
Enjoy various Limecall integrations – to connect with the leads on various other platforms as well, and make a mark!
As the article was helpful for you, it will be the same for your teammates as well. Why not share it with them?