There are a lot of things you need to match well besides clothes, job skills, and romantic partners. In sales, there's such a thing as a lead-rep fit. A promising lead getting to the wrong rep easily becomes a lost opportunity. LeanData enhances your sales process by enabling precise customizations of your lead routing strategy. Use LeanData's visually intuitive and insight-driven lead management features to optimize your topline potential by consistently assigning the right leads to the right reps.
Features:
Activity Tracking
Campaign Management
Lead Distribution
Lead Scoring
Lead Segmentation
Source Tracking
Use Cases:
Lead Management
Review:
| | |
| --- | --- |
| Rating: 4.5 / 5 | Number of Reviews: 12 |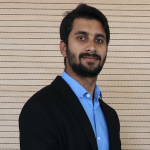 Aazar
Aazar has been 2 times founder and now works as a Growth Consultant. He writes about mostly sales, marketing, and growth-related topics. Aazar has been working in the SaaS industry for past 5 years. He also loves Kizomba dancing.