You need real-time intelligence on how your prospects perceive your brand in order to create and execute a timely engagement plan. SalesWings is a handy tool for monitoring and gauging how your leads respond to your current messaging. This suite of plugins, APIs, add-ons, and apps has the ability to detect specific behavior (such as newsletter engagement, visits to your website, and the particular sections or topics they are interested in). When trigger conditions are met, SalesWings sends real-time notifications so you can instantly react to positive signals.
Features:
Activity Tracking
Lead Capture
Lead Distribution
Lead Scoring
Lead Segmentation
Prospecting Tools
Use Cases:
Lead Management
Review:
| | |
| --- | --- |
| Rating: 5 / 5 | Number of Reviews: 12 |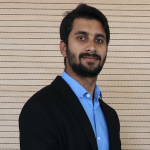 Aazar
Aazar has been 2 times founder and now works as a Growth Consultant. He writes about mostly sales, marketing, and growth-related topics. Aazar has been working in the SaaS industry for past 5 years. He also loves Kizomba dancing.