Segment makes it dead simple to capture data from any customer touch point and send that data to any tool without having to learn, test, or implement a new API every time. More than 15,000 companies big and small choose Segment to get more from their data.
Features:
Customer Data
Data Analysis
Data Capture
Data Integration
Data Migration
Data Quality Control
Data Security
Information Governance
Master Data Management
Match & Merge
Use Cases:
Data Management, Account Based Marketing, Customer Data Platform & Data Quality
Review:
| | |
| --- | --- |
| Rating: 4.5 / 5 | Number of Reviews: 27 |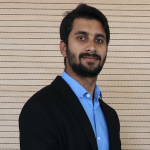 Aazar
Aazar has been 2 times founder and now works as a Growth Consultant. He writes about mostly sales, marketing, and growth-related topics. Aazar has been working in the SaaS industry for past 5 years. He also loves Kizomba dancing.