With massive heaps of information available to enterprises, having a team of data scientists and a powerful crunching tool on your side becomes imperative. But with Sisense, you already have a full-stack business intelligence platform that can gather and process all your data scattered across multiple sources and quickly build decision-quality reports. Easy to use and deploy, Sisense reduces your need to badger IT specialists for critical analyses and visualizations of complex data. Use it to keep your people up-to-date on crucial data that can help them close bigger deals faster.
| | |
| --- | --- |
| Starting Price: Contact Vendor | Freemium |
Features:
Customizable Dashboard
Data Source Connectors
Drag & Drop
Drill Down
Financial Reports
Forecasting
Marketing Reports
OLAP
Report Export
Sales Reports
Scheduled / Automated Reports
Use Cases:
Reporting
Review:
| | |
| --- | --- |
| Rating: 4.5 / 5 | Number of Reviews: 302 |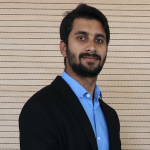 Aazar
Aazar has been 2 times founder and now works as a Growth Consultant. He writes about mostly sales, marketing, and growth-related topics. Aazar has been working in the SaaS industry for past 5 years. He also loves Kizomba dancing.