Social media lead generation is any activity undertaken on social media to collect new leads. More than 81% of small and medium businesses use social media to build awareness and generate new leads.
There are 4.54 billion internet users worldwide who use social media actively – not just to interact with their family, friends, and peers but also to discover new brands and opportunities.
So, if you're struggling to generate new leads for your online business, it might be a perfect time to look into new avenues, such as social media.
You can find your ideal customers genuinely interested in your offers with social media lead generation strategies.
What is a social media lead?
A lead is any information someone shares that you can use to follow up with them. That includes names, email addresses, occupations, employers, or other information that a social media user shares.
A social lead is a person who has shown interest in a company's products or services after viewing their social media profiles.
Social leads are more qualified than general web traffic because they have already expressed an interest in what you offer before following up with them through other channels. This makes it easier to convert the lead into a customer since you've already earned their trust by providing them with what they wanted to know.
Social media lead generation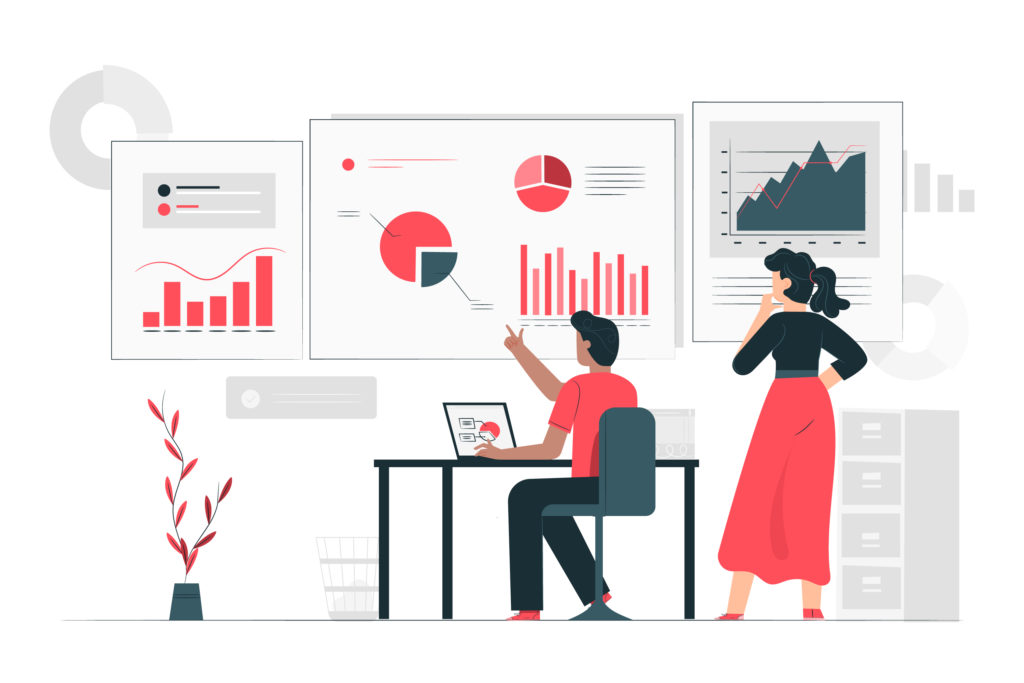 Here are the key objectives of how businesses use social media as part of their lead generation process.
Increase brand awareness
There will be 3.02 billion social media users worldwide by 2021. In conclusion With more & more people taking to social media to research and sound off on brands, getting your target audience's attention is easier to create brand awareness.
Reach out to new customers
The best way to build an active audience on social media is to focus on the people who already know you best. For example by sharing relevant content, promptly interacting with them, and acknowledging their feedback, you can expand your audience and strengthen your relationships.
Increase website traffic
Social media is a great source of driving traffic to your website. The social media sphere is home to more than 3.4 billion active users. They bring in ample opportunities to gain business visitors and convert into leads.
Benefits of Social Media Lead Generation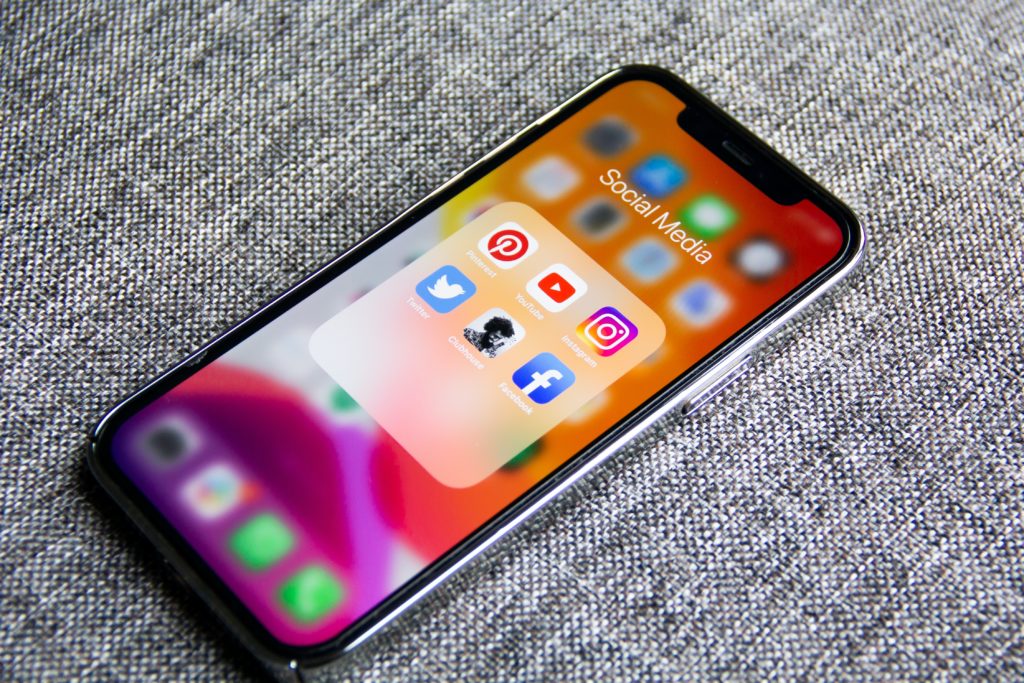 More Inbound Traffic
Your inbound traffic is limited to your usual customers without marketing your business on social media. The people familiar with your brand are likely searching for the same keywords you already rank for. Without utilizing social media as part of your marketing strategy, you'll have difficulty reaching anyone outside your loyal customer circle.
Every social media profile you add to your marketing mix is a gateway to your website. Every piece of content you post is another opportunity to acquire a new customer. Social media is a melting pot of different types of people with varying backgrounds and behaviors. With different people come different needs and different ways of thinking. Syndicating your content on as many platforms as possible allows these individuals to organically reach your business.
For instance, perhaps someone in an older demographic of consumers will search for your website using a particular keyword on Facebook. Still, millennials could begin their search by using a different social media platform entirely, because they search for products differently. By marketing on social media you can effectively open your business to a wider variety of versatile consumers worldwide.
Higher Conversion Rates
With increased visibility, your business gains more opportunities for conversion. Every blog post, image, video, or comment may lead viewers to your company's website and increase traffic. Social media marketing allows your business to give a positive impression through a humanization factor. People prefer to do business with other people, rather than companies. When brands are interactive by sharing content, commenting, and posting statuses on social media, it personifies a brand.
Over 51% of marketers claimed that taking the time to develop relationships with consumers showed positive results in sales. The better your impression on a visitor, the more likely they are to think of your business when the need for your product or services arises.
Studies have also shown that social media has a 100% higher lead-to-close rate than outbound marketing. When a brand is interactive online, consumers who follow your brand's accounts often begin to more completely trust the credibility of your business. People use social media platforms to stay connected to their friends, family, and communities.
Since people are already talking, why not throw your brand into the mix? More likely than not, they'll mention your brand to a friend when your products or services are needed, overall providing your business with social proof of its quality.
As reported by Social Media Examiner, about 66% of marketers saw lead generation benefits by using social media platforms at least 6 hours per week. Putting your brand in an atmosphere where people share, like, and talk can only improve the conversion rates on your existing traffic.
Improved Brand Loyalty
One of the main goals of almost all businesses is developing a loyal customer base. Considering that customer satisfaction and brand loyalty typically go hand in hand, it is important to regularly engage with consumers and begin developing a bond with them. Social media is not just limited to introducing your brand's products and promotional campaigns. Customers see these platforms as a service channel where they can communicate directly with the business. The millennial generation is known for being the most brand-loyal customers of all.
Born between the early 1980's and the early 2000's, millennials are the largest generation in US history and will soon completely consume the market. Studies show that this segment of customers is 62% more loyal to brands that directly engage with them on social media. Since these technology natives require communication with their brands, businesses must implement social media marketing to get the attention of their most influential consumers.
Cost-Effective
Social media marketing is possibly the most cost-efficient part of an advertising strategy. Signing up and creating a profile is free for almost all social networking platforms. Any paid promotions you decide to invest in are a relatively low cost compared to other marketing tactics. Being cost-effective is an advantage because you can see a greater return on investment and retain a bigger budget for other marketing and business expenses.
If you decide to use paid advertising on social media, always start small to see what you should expect. As you become more comfortable, fine tune your strategy and try increasing your budget. By spending a small amount of time and money you can significantly increase your conversion rates and eventually get a return on investment on the money you initially invested.
Thought Leadership
Posting insightful and well-written content on your social media is a great way to become an expert and leader in your field. There is no one way to become a thought leader – it requires work that online networking tools can support. To establish yourself as an expert, utilize social media platforms and build your presence.
Be communicative, connect with your audience, share content, and promote your authority. Being able to directly connect with your customers creates a relationship they will value, allowing you to become a notable influencer in your field. Your skills will be highlighted when your social media campaign is aligned with other marketing efforts, and followers will look up to you.
Increased Brand Awareness
Social media is one of the most cost-efficient digital marketing methods used to syndicate content and increase your business' visibility. Implementing a social media strategy will greatly increase your brand recognition since you will be engaging with a broad audience of consumers.
Create social media profiles for your business and begin interacting with others to get started. Get employees, business partners, and sponsors to "like" and "share" your page. Simply having people interact with your content will increase brand awareness and build your reputation as a business.
Each post that is shared will be introduced to a new network of individuals, leading them to become potential customers, and the more people who know about your business, the better.
By investing only a few hours per week, over 91% of marketers claimed that their social marketing efforts greatly increased their exposure. There is no doubt that by simply having a social media page, your brand will benefit, and with regular use it can generate a wide audience for your business.
Improved Search Engine Rankings
Although posting on social media might get your business some site traffic, more effort than that is required to see significant success. Search engine optimization is very important for achieving higher page rankings and obtaining traffic to your business website.
While social media doesn't directly increase search engine rankings, Social Media Examiner states that more than 58% of marketers who have been using social media for one year or longer still see improved search engine rankings. Being able to rank in the top positions for your keywords will revolutionize your traffic and continue to generate positive results for your business.
Let's face it, everyone uses Google to find information, and they likely won't navigate past page 1 because their answer normally is on the first page of results. If your business website isn't ranked towards the top of search engine results, you should probably adjust your search engine optimization strategy.
To give yourself the best chance of ranking better through social media, create high quality content that integrates your targeted keywords. Content such as blogs, infographics, case studies, business information, and employee photos will make your business's social media profile intriguing and credible.
Once you begin posting quality content, you'll build a social media community where followers will "like" and "share" your content. Most importantly, it gives you more opportunities to get in front of industry influencers who will write about your business and provide links back – which will help to directly increase search engine rankings.
Better Customer Satisfaction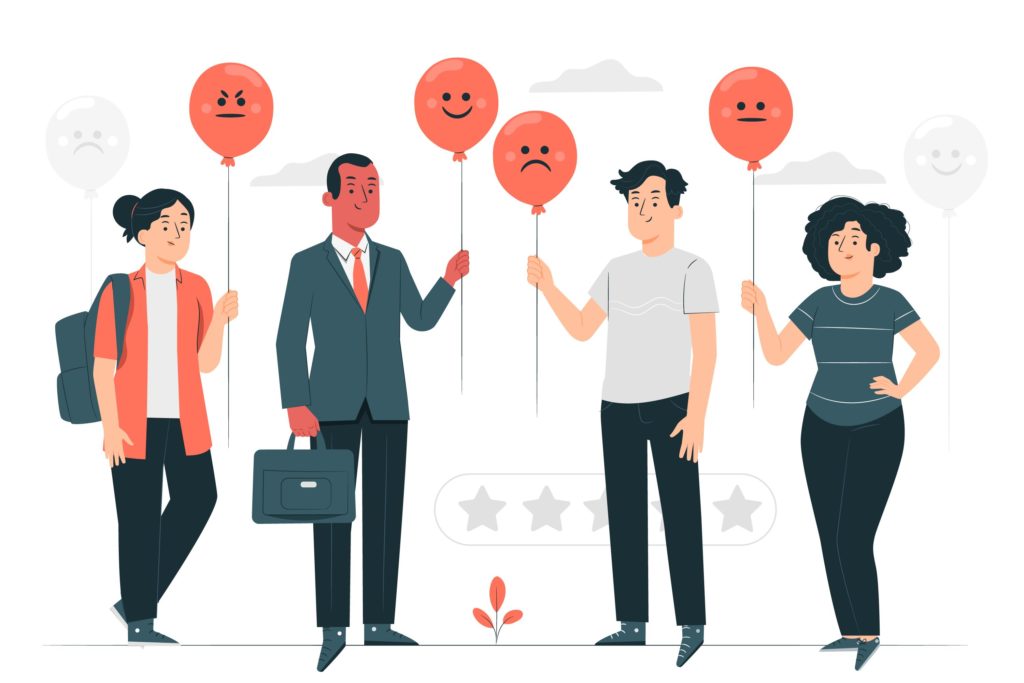 Social media is a networking and communication platform. Creating a voice for your company through these platforms is important in humanizing your company.
Customers appreciate knowing that they will receive a personalized response rather than an automated message when they post comments on your pages. Acknowledging each comment shows that you are attentive to your visitors' needs and aim to provide the best experience.
Every customer interaction on your business's social media accounts is an opportunity to publicly demonstrate your compassion for your customers. Whether an individual has a question or a complaint, social media allows you to address the matter using interpersonal dialogue.
A brand devoted to customer satisfaction that takes the time to compose personal messages will inherently be viewed positively, even if responding to a customer complaint.
More Brand Authority
Customer satisfaction and brand loyalty both make your business more authoritative, but it all comes down to communication. When consumers see your company posting on social media, especially replying to customers and posting original content, you appear more credible.
Regularly interacting with customers demonstrates that your business cares about customer satisfaction, and is available to answer any questions they might have. Satisfied customers are eager to spread the word about a great product or service and they usually turn to social media to express their opinion.
Having customers mention your business on social media will advertise your business, and show new visitors your value and brand authority. Once you obtain a few satisfied customers who are vocal about their positive purchase experience, you can let the advertising be done for you by actual customers who enjoyed your product or service.
Social media lead nurturing
Once a social media lead is generated, good marketers will nurture their leads. This includes taking them through the customer journey, or as marketers would say: through the sales funnel.
Social media lead converting
The final stage of collecting social media leads is converting. This is the process of turning potential customers into paying customers.
What's a quality social media lead?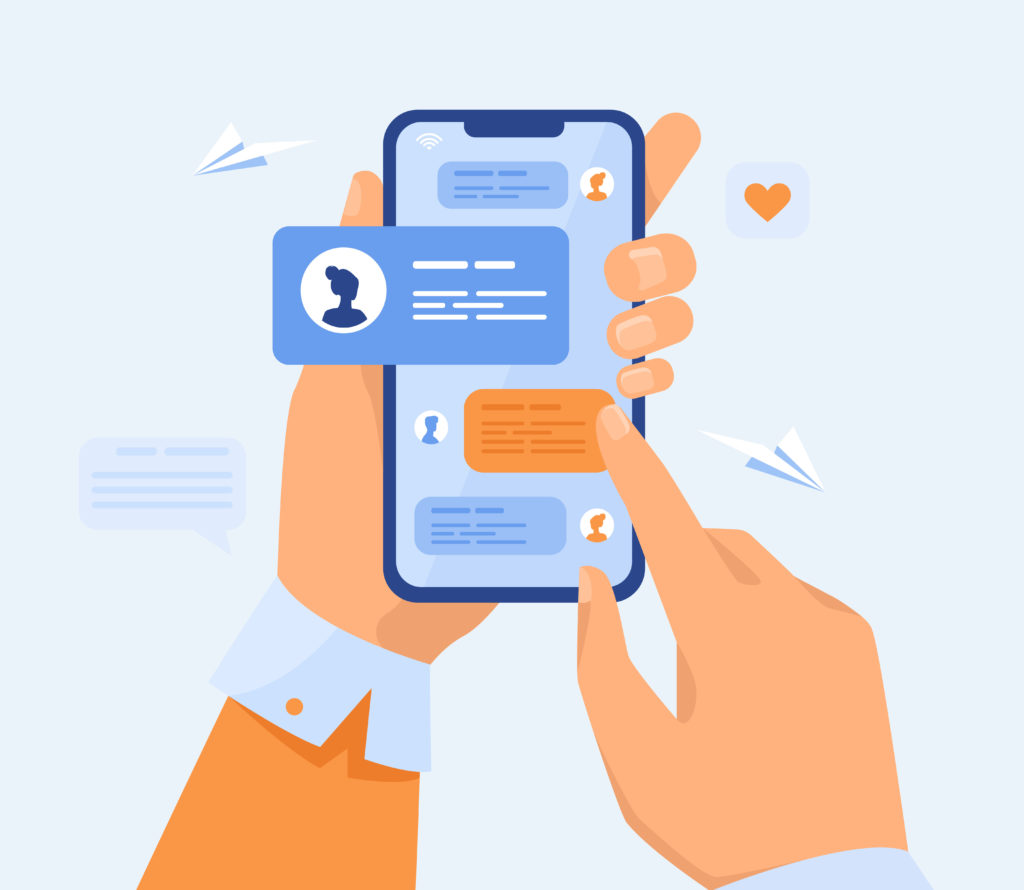 How you define a quality lead depends on your industry, campaign, and goals. Generally speaking, a quality lead will include useful information and clear signs of intent to engage with your business.
It's worthwhile to remember that when it comes to generating social media leads, quality often matters more than quantity.
For marketers ready to move beyond brand awareness and engagement, social media lead generation is a good next step. Collecting leads on social media will help you find people interested in your company.
Running a successful social media campaign is by no means an easy task. Sure, social media marketing is meant to be simple and user-friendly, but now that everyone's doing it, the competition is tough.
Therefore, it takes a great deal of effort, perseverance and strategy to make it all come together and give you the results that you've been looking for.
Introduce chatbots
Immediate response is an incredibly potent customer service feature. Other than this, it's important to mention that chatbots allow you to automate this process. This leads to a better customer experience. The majority of the industry is switching to chatbots, which means that missing out on this opportunity means getting left behind. You can't afford to get outcompeted.
Think about the landing page
Remember that one of the main objectives of your social media presence is to, eventually, lead people to your home page. To ruin the overall impression, you need to ensure that your entire IT system is well managed. According to experts, third-party IT management services provide a much higher quality of service with a much lower effort invested.
Make a lead offer
A CTA may need an extra lead to appear more compelling to your target audience. A free quote, a trial period on a premium product, a free tool or even something as simple as a free badge can be a great idea. Sure, this may sound like bribing your staff into doing business with you. However, there's nothing wrong with that.
Social media influencers
Influencers are incredibly efficient at promoting content of any kind. This is because they leverage trust with their followers to back up your brand with some extra credibility. What does this mean? Well, it takes time to build trust, and this is something that influencers already have in this circle. This means that once they vouch for you, you get to skip a major part of the trust-building process with your audience.
Testimonials and social proof
People love reviews because they help them understand the product/service before they spend the money on it. Reviews allow them to see how all of this works. One of the best ways to do this is to gather social proof and offer it on your social media. While comments may fulfil the same purpose both are user-generated content, you can't rely on them exclusively. Take your time to figure this one out.
Don't ignore B2B generation
Another thing you need to understand is that social media lead generation isn't something exclusively about B2C. Since you can use social media to identify potential B2B prospects, your social media presence can turn into quite a B2B force. Remember that customers who are unhappy with your competition might approach you on their own, once they see the full magnitude of your brand presence on social media. When approaching digital marketing as a small business you'll need all the help you can get.
Choosing the right platform
It is not a secret that different demographics use different social media platforms. Different people prefer different platforms. For instance, while the number of boomers on social media has grown by 66% in the last 4 years, the truth is that they are still a minority on platforms like Instagram and Snapchat. In other words, choose your primary platform based on your audience.
Paid ads generate leads
The first thing you need to abandon is the idea that, for some reason, you can do it all without investing a single penny. Social media ads are incredibly effective, which is an investment consideration that you should make. The average conversion rate for Facebook ads is 9.21%. This, however, may vary by industry.
Build a community
The simplest way to make your content more engaging is to help make a strong community and just back out. These interactions between members of the community make people much more emotionally invested in your content. It also makes them pay closer attention and develop a sense of belonging when the majority of these topics are discussed. While this is supposed to happen on its own, a slight push might help.
Social-media-friendly formats
Some formats are simply more social-media-friendly than others. Everyone knows about the power of video content on social media. The same goes for infographics, podcasts, etc. By picking one of these formats, you're simply increasing the likelihood of a successful lead generation. Not only are people more likely to click on such content, but they are also more likely to share it.
Create a Facebook group
Create a Facebook group to engage with your audience and let them offer feedback, ask questions, and share content that they find interesting. If you run an online business, of course, people need to know about what type of products or services you're offering- which is why having the ability to chat in real-time might be one way to help you get leads.
Run social media contests
If you're running a contest or giveaway, you can use social media to bring in leads. The best way is to offer them something related to your company and has benefits for both parties like the chance of winning an item from your store or service. This will get people interested and want what you have available!
Share educational content
If you're in an industry where education is important, you can do social lead gen by sharing educational content on Facebook. This way potential customers will know about your expertise and the type of training you offer. It also gives them a sense of what they'll learn from your company before even interacting with it.
Conclusion
With these highly effective social media lead generation ideas, you should be able to see a significant boost in your social ROI. And this will fuel overall business growth in the long run. Don't forget to measure the impact of your lead generation efforts and look for opportunities to improve.