As a desktop-based data analytics tool, Tableau is easy to deploy, customize, learn and use. Many users depend on its lightning-fast turn-around time for reports generation and data visualizations. Tableau outputs are presented in a way that taps people's natural abilities to discern patterns or trends. Use Tableau to pull and merge data from various sources in creating complex but insightful statistical analyses.
Features:
Customizable Dashboard
Data Source Connectors
Drag & Drop
Drill Down
Financial Reports
Forecasting
Marketing Reports
OLAP
Report Export
Sales Reports
Scheduled / Automated Reports
Use Cases:
Reporting, Data Analysis, Data Management, Marketing Analytics & Predictive Analytics
Review:
| | |
| --- | --- |
| Rating: 4.5/5 | Number of Reviews: 1038 |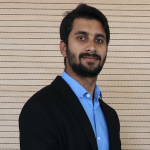 Aazar
Aazar has been 2 times founder and now works as a Growth Consultant. He writes about mostly sales, marketing, and growth-related topics. Aazar has been working in the SaaS industry for past 5 years. He also loves Kizomba dancing.