Wistia is a leading video platform that makes it easy for businesses to create, host, manage, share, and measure videos.With intuitive and powerful products ranging from world-class video hosting to Soapbox—a simple video creation tool—Wistia reduces the barriers to better business communication. Over 300,000 businesses trust Wistia with their video needs.
Features:
Analytics
Brand Overlay
Bulk Uploading
Closed Captions
Mobile Screen Support
Privacy Options
Social Sharing
Video Looping
Use Cases:
Video Management
Review:
| | |
| --- | --- |
| Rating: 4.5 / 5 | Number of Reviews: 123 |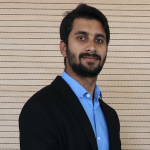 Aazar
Aazar has been 2 times founder and now works as a Growth Consultant. He writes about mostly sales, marketing, and growth-related topics. Aazar has been working in the SaaS industry for past 5 years. He also loves Kizomba dancing.