');mask-image:url('data:image/svg+xml;utf8,');mask-mode:alpha;-webkit-mask-repeat:no-repeat;mask-repeat:no-repeat;-webkit-mask-size:contain;mask-size:contain;-webkit-mask-position:center;mask-position:center;border-radius:0}}.wp-block-latest-comments__comment{font-size:15px;line-height:1.1;list-style:none;margin-bottom:1em}.has-avatars .wp-block-latest-comments__comment{min-height:36px;list-style:none}.has-avatars .wp-block-latest-comments__comment .wp-block-latest-comments__comment-excerpt,.has-avatars .wp-block-latest-comments__comment .wp-block-latest-comments__comment-meta{margin-left:52px}.has-dates .wp-block-latest-comments__comment,.has-excerpts .wp-block-latest-comments__comment{line-height:1.5}.wp-block-latest-comments__comment-excerpt p{font-size:14px;line-height:1.8;margin:5px 0 20px}.wp-block-latest-comments__comment-date{color:#8f98a1;display:block;font-size:12px}.wp-block-latest-comments .avatar,.wp-block-latest-comments__comment-avatar{border-radius:24px;display:block;float:left;height:40px;margin-right:12px;width:40px}.wp-block-latest-posts.alignleft{margin-right:2em}.wp-block-latest-posts.alignright{margin-left:2em}.wp-block-latest-posts.wp-block-latest-posts__list{list-style:none}.wp-block-latest-posts.wp-block-latest-posts__list li{clear:both}.wp-block-latest-posts.is-grid{display:flex;flex-wrap:wrap;padding:0}.wp-block-latest-posts.is-grid li{margin:0 16px 16px 0;width:100%}@media (min-width:600px){.wp-block-latest-posts.columns-2 li{width:calc(50% - 16px)}.wp-block-latest-posts.columns-3 li{width:calc(33.33333% - 16px)}.wp-block-latest-posts.columns-4 li{width:calc(25% - 16px)}.wp-block-latest-posts.columns-5 li{width:calc(20% - 16px)}.wp-block-latest-posts.columns-6 li{width:calc(16.66667% - 16px)}}.wp-block-latest-posts__post-date{display:block;color:#6c7781;font-size:13px}.wp-block-latest-posts__post-excerpt{margin-top:8px;margin-bottom:16px}.wp-block-latest-posts__featured-image img{height:auto;width:auto}.wp-block-latest-posts__featured-image.alignleft{margin-right:1em}.wp-block-latest-posts__featured-image.alignright{margin-left:1em}.wp-block-latest-posts__featured-image.aligncenter{margin-bottom:1em;text-align:center}.wp-block-media-text{ /*!rtl:begin:ignore*/direction:ltr; /*!rtl:end:ignore*/display:-ms-grid;display:grid;-ms-grid-columns:50% 1fr;grid-template-columns:50% 1fr;-ms-grid-rows:auto;grid-template-rows:auto}.wp-block-media-text.has-media-on-the-right{-ms-grid-columns:1fr 50%;grid-template-columns:1fr 50%}.wp-block-media-text.is-vertically-aligned-top .wp-block-media-text__content,.wp-block-media-text.is-vertically-aligned-top .wp-block-media-text__media{-ms-grid-row-align:start;align-self:start}.wp-block-media-text.is-vertically-aligned-center .wp-block-media-text__content,.wp-block-media-text.is-vertically-aligned-center .wp-block-media-text__media,.wp-block-media-text .wp-block-media-text__content,.wp-block-media-text .wp-block-media-text__media{-ms-grid-row-align:center;align-self:center}.wp-block-media-text.is-vertically-aligned-bottom .wp-block-media-text__content,.wp-block-media-text.is-vertically-aligned-bottom .wp-block-media-text__media{-ms-grid-row-align:end;align-self:end}.wp-block-media-text .wp-block-media-text__media{ /*!rtl:begin:ignore*/-ms-grid-column:1;grid-column:1;-ms-grid-row:1;grid-row:1; /*!rtl:end:ignore*/margin:0}.wp-block-media-text .wp-block-media-text__content{direction:ltr; /*!rtl:begin:ignore*/-ms-grid-column:2;grid-column:2;-ms-grid-row:1;grid-row:1; /*!rtl:end:ignore*/padding:0 8%;word-break:break-word}.wp-block-media-text.has-media-on-the-right .wp-block-media-text__media{ /*!rtl:begin:ignore*/-ms-grid-column:2;grid-column:2;-ms-grid-row:1;grid-row:1 /*!rtl:end:ignore*/}.wp-block-media-text.has-media-on-the-right .wp-block-media-text__content{ /*!rtl:begin:ignore*/-ms-grid-column:1;grid-column:1;-ms-grid-row:1;grid-row:1 /*!rtl:end:ignore*/}.wp-block-media-text>figure>img,.wp-block-media-text>figure>video{max-width:unset;width:100%;vertical-align:middle}.wp-block-media-text.is-image-fill figure.wp-block-media-text__media{height:100%;min-height:250px;background-size:cover}.wp-block-media-text.is-image-fill figure.wp-block-media-text__media>img{position:absolute;width:1px;height:1px;padding:0;margin:-1px;overflow:hidden;clip:rect(0,0,0,0);border:0}@media (max-width:600px){.wp-block-media-text.is-stacked-on-mobile{-ms-grid-columns:100%!important;grid-template-columns:100%!important}.wp-block-media-text.is-stacked-on-mobile .wp-block-media-text__media{-ms-grid-column:1;grid-column:1;-ms-grid-row:1;grid-row:1}.wp-block-media-text.is-stacked-on-mobile.has-media-on-the-right .wp-block-media-text__media,.wp-block-media-text.is-stacked-on-mobile .wp-block-media-text__content{-ms-grid-column:1;grid-column:1;-ms-grid-row:2;grid-row:2}.wp-block-media-text.is-stacked-on-mobile.has-media-on-the-right .wp-block-media-text__content{-ms-grid-column:1;grid-column:1;-ms-grid-row:1;grid-row:1}}.wp-block-navigation>ul{display:block;list-style:none;margin:0;padding-left:0}@media (min-width:600px){.wp-block-navigation>ul{display:flex;flex-wrap:wrap}}.wp-block-navigation>ul ul{list-style:none;padding-left:0;margin-top:0;margin-left:0}.wp-block-navigation>ul ul li{margin:0}.wp-block-navigation>ul li{z-index:1}.wp-block-navigation>ul li:focus-within,.wp-block-navigation>ul li:hover{cursor:pointer;z-index:99999}.wp-block-navigation>ul li:focus-within>ul,.wp-block-navigation>ul li:hover>ul,.wp-block-navigation>ul li ul:focus,.wp-block-navigation>ul li ul:hover{visibility:visible;opacity:1;display:flex;flex-direction:column}.wp-block-navigation>ul>li ul{position:absolute;left:0;top:100%;min-width:200px;max-width:200px;opacity:0;transition:opacity .1s linear;visibility:hidden}.wp-block-navigation,.wp-block-navigation .block-editor-block-list__layout{display:flex;flex-wrap:wrap}.wp-block-navigation .block-editor-block-list__layout .block-editor-block-list__layout{width:200px}.wp-block-navigation .block-editor-inner-blocks>.block-editor-block-list__layout>.wp-block{margin:0;width:auto}.wp-block-navigation,.wp-block-navigation>.wp-block-navigation__container{align-items:center;width:100%}.wp-block-navigation>.wp-block-navigation-link,.wp-block-navigation>.wp-block-navigation__container>.wp-block-navigation-link{display:flex;margin-top:0;margin-bottom:0}.wp-block-navigation .wp-block-navigation-link{position:relative;margin:0;min-height:56px;display:flex;line-height:1.4}.wp-block-navigation .wp-block-navigation-link .wp-block,.wp-block-navigation .wp-block-navigation-link .wp-block-navigation-link{min-height:auto;padding:0}.wp-block-navigation .wp-block-navigation-link .wp-block .wp-block-navigation-link{margin:0}.wp-block-navigation .wp-block-navigation-link>.block-editor-inner-blocks{display:none}.wp-block-navigation .wp-block-navigation-link.has-child>.wp-block-navigation__container,.wp-block-navigation .wp-block-navigation-link.is-editing.has-child>.block-editor-inner-blocks{display:flex;border:1px solid rgba(0,0,0,.15);position:absolute;z-index:1;top:100%;left:0}.wp-block-navigation .wp-block-navigation-link.has-child>.wp-block-navigation__container .block-editor-inner-blocks,.wp-block-navigation .wp-block-navigation-link.has-child>.wp-block-navigation__container .wp-block-navigation__container,.wp-block-navigation .wp-block-navigation-link.is-editing.has-child>.block-editor-inner-blocks .block-editor-inner-blocks,.wp-block-navigation .wp-block-navigation-link.is-editing.has-child>.block-editor-inner-blocks .wp-block-navigation__container{left:100%;top:-1px}.wp-block-navigation .wp-block-navigation-link .block-editor-inner-blocks,.wp-block-navigation .wp-block-navigation-link .wp-block-navigation__container{background-color:inherit;color:inherit}.wp-block-navigation .wp-block-navigation-link .wp-block-navigation-link__content{display:flex;align-items:center;width:max-content;padding:6px 16px}.wp-block-navigation .wp-block-navigation-link .wp-block-navigation-link:first-child:not(:only-child) .wp-block-navigation-link__content{padding-top:8px}.wp-block-navigation .wp-block-navigation-link .wp-block-navigation-link:last-child .wp-block-navigation-link__content{padding-bottom:8px}.wp-block-navigation .wp-block-navigation-link.has-child .wp-block-navigation-link__content{min-width:100%;padding-right:32px;position:relative}.wp-block-navigation .wp-block-navigation-link .wp-block-navigation-link__submenu-icon{position:absolute;right:16px}.wp-block-navigation .wp-block-navigation-link .wp-block-navigation-link__submenu-icon svg{fill:currentColor}.wp-block-navigation .wp-block-navigation-link .wp-block-navigation-link svg{transform:rotate(0)}.wp-block-navigation .wp-block-navigation-link.has-text-color .wp-block-navigation-link__content{color:inherit}.wp-block-navigation.is-style-light .wp-block-navigation-link:not(.has-text-color)>.block-editor-inner-blocks,.wp-block-navigation.is-style-light .wp-block-navigation-link:not(.has-text-color)>.wp-block-navigation__container,.wp-block-navigation .wp-block-navigation-link:not(.has-text-color)>.block-editor-inner-blocks,.wp-block-navigation .wp-block-navigation-link:not(.has-text-color)>.wp-block-navigation__container{color:#111}.wp-block-navigation.is-style-light .wp-block-navigation-link:not(.has-background)>.block-editor-inner-blocks,.wp-block-navigation.is-style-light .wp-block-navigation-link:not(.has-background)>.wp-block-navigation__container,.wp-block-navigation .wp-block-navigation-link:not(.has-background)>.block-editor-inner-blocks,.wp-block-navigation .wp-block-navigation-link:not(.has-background)>.wp-block-navigation__container{background-color:#fff}.wp-block-navigation.is-style-dark .wp-block-navigation-link:not(.has-text-color)>.block-editor-inner-blocks,.wp-block-navigation.is-style-dark .wp-block-navigation-link:not(.has-text-color)>.wp-block-navigation__container{color:#fff}.wp-block-navigation.is-style-dark .wp-block-navigation-link:not(.has-background)>.block-editor-inner-blocks,.wp-block-navigation.is-style-dark .wp-block-navigation-link:not(.has-background)>.wp-block-navigation__container{background-color:#333}.wp-block-navigation .wp-block-navigation-link.has-child>.wp-block-navigation__container{display:flex;flex-direction:column;padding:0}.wp-block-navigation>ul>li>a{display:flex;align-items:center}.wp-block-navigation>ul>li:first-of-type>a{padding-left:0}.wp-block-navigation>ul>li:last-of-type>a{padding-right:0}.wp-block-navigation.items-justified-left>ul{justify-content:flex-start}.wp-block-navigation.items-justified-center>ul{justify-content:center}.wp-block-navigation.items-justified-right>ul{justify-content:flex-end}.is-small-text{font-size:14px}.is-regular-text{font-size:16px}.is-large-text{font-size:36px}.is-larger-text{font-size:48px}.has-drop-cap:not(:focus):first-letter{float:left;font-size:8.4em;line-height:.68;font-weight:100;margin:.05em .1em 0 0;text-transform:uppercase;font-style:normal}p.has-background{padding:20px 30px}p.has-text-color a{color:inherit}.wp-block-pullquote{padding:3em 0;margin-left:0;margin-right:0;text-align:center}.wp-block-pullquote.alignleft,.wp-block-pullquote.alignright{max-width:290px}.wp-block-pullquote.alignleft p,.wp-block-pullquote.alignright p{font-size:20px}.wp-block-pullquote p{font-size:28px;line-height:1.6}.wp-block-pullquote cite,.wp-block-pullquote footer{position:relative}.wp-block-pullquote .has-text-color a{color:inherit}.wp-block-pullquote:not(.is-style-solid-color){background:none}.wp-block-pullquote.is-style-solid-color{border:none}.wp-block-pullquote.is-style-solid-color blockquote{margin-left:auto;margin-right:auto;text-align:left;max-width:60%}.wp-block-pullquote.is-style-solid-color blockquote p{margin-top:0;margin-bottom:0;font-size:32px}.wp-block-pullquote.is-style-solid-color blockquote cite{text-transform:none;font-style:normal}.wp-block-pullquote cite{color:inherit}.wp-block-quote.is-large,.wp-block-quote.is-style-large{margin:0 0 16px;padding:0 1em}.wp-block-quote.is-large p,.wp-block-quote.is-style-large p{font-size:24px;font-style:italic;line-height:1.6}.wp-block-quote.is-large cite,.wp-block-quote.is-large footer,.wp-block-quote.is-style-large cite,.wp-block-quote.is-style-large footer{font-size:18px;text-align:right}.wp-block-rss.alignleft{margin-right:2em}.wp-block-rss.alignright{margin-left:2em}.wp-block-rss.is-grid{display:flex;flex-wrap:wrap;padding:0;list-style:none}.wp-block-rss.is-grid li{margin:0 16px 16px 0;width:100%}@media (min-width:600px){.wp-block-rss.columns-2 li{width:calc(50% - 16px)}.wp-block-rss.columns-3 li{width:calc(33.33333% - 16px)}.wp-block-rss.columns-4 li{width:calc(25% - 16px)}.wp-block-rss.columns-5 li{width:calc(20% - 16px)}.wp-block-rss.columns-6 li{width:calc(16.66667% - 16px)}}.wp-block-rss__item-author,.wp-block-rss__item-publish-date{display:block;color:#6c7781;font-size:13px}.wp-block-search{display:flex;flex-wrap:wrap}.wp-block-search .wp-block-search__label{width:100%}.wp-block-search .wp-block-search__input{flex-grow:1;max-width:360px}.wp-block-search .wp-block-search__button{margin-left:10px}.wp-block-separator.is-style-wide{border-bottom-width:1px}.wp-block-separator.is-style-dots{background:none!important;border:none;text-align:center;max-width:none;line-height:1;height:auto}.wp-block-separator.is-style-dots:before{content:"\00b7 \00b7 \00b7";color:currentColor;font-size:20px;letter-spacing:2em;padding-left:2em;font-family:serif}.wp-block-social-links{display:flex;justify-content:flex-start;padding-left:0;padding-right:0;margin-left:0}.wp-block-social-links .wp-social-link a,.wp-block-social-links .wp-social-link a:hover{text-decoration:none;border-bottom:0;box-shadow:none}.wp-social-link{display:block;width:36px;height:36px;border-radius:36px;margin-right:8px;transition:transform .1s ease}@media (prefers-reduced-motion:reduce){.wp-social-link{transition-duration:0s}}.wp-social-link a{padding:6px;display:block;line-height:0;transition:transform .1s ease}.wp-social-link a,.wp-social-link a:active,.wp-social-link a:hover,.wp-social-link a:visited,.wp-social-link svg{color:currentColor;fill:currentColor}.wp-social-link:hover{transform:scale(1.1)}.wp-block-social-links.aligncenter{justify-content:center;display:flex}.wp-block-social-links:not(.is-style-logos-only) .wp-social-link{background-color:#f0f0f0;color:#444}.wp-block-social-links:not(.is-style-logos-only) .wp-social-link-amazon{background-color:#f90;color:#fff}.wp-block-social-links:not(.is-style-logos-only) .wp-social-link-bandcamp{background-color:#1ea0c3;color:#fff}.wp-block-social-links:not(.is-style-logos-only) .wp-social-link-behance{background-color:#0757fe;color:#fff}.wp-block-social-links:not(.is-style-logos-only) .wp-social-link-codepen{background-color:#1e1f26;color:#fff}.wp-block-social-links:not(.is-style-logos-only) .wp-social-link-deviantart{background-color:#02e49b;color:#fff}.wp-block-social-links:not(.is-style-logos-only) .wp-social-link-dribbble{background-color:#e94c89;color:#fff}.wp-block-social-links:not(.is-style-logos-only) .wp-social-link-dropbox{background-color:#4280ff;color:#fff}.wp-block-social-links:not(.is-style-logos-only) .wp-social-link-etsy{background-color:#f45800;color:#fff}.wp-block-social-links:not(.is-style-logos-only) .wp-social-link-facebook{background-color:#1977f2;color:#fff}.wp-block-social-links:not(.is-style-logos-only) .wp-social-link-fivehundredpx{background-color:#000;color:#fff}.wp-block-social-links:not(.is-style-logos-only) .wp-social-link-flickr{background-color:#0461dd;color:#fff}.wp-block-social-links:not(.is-style-logos-only) .wp-social-link-foursquare{background-color:#e65678;color:#fff}.wp-block-social-links:not(.is-style-logos-only) .wp-social-link-github{background-color:#24292d;color:#fff}.wp-block-social-links:not(.is-style-logos-only) .wp-social-link-goodreads{background-color:#eceadd;color:#382110}.wp-block-social-links:not(.is-style-logos-only) .wp-social-link-google{background-color:#ea4434;color:#fff}.wp-block-social-links:not(.is-style-logos-only) .wp-social-link-instagram{background-color:#f00075;color:#fff}.wp-block-social-links:not(.is-style-logos-only) .wp-social-link-lastfm{background-color:#e21b24;color:#fff}.wp-block-social-links:not(.is-style-logos-only) .wp-social-link-linkedin{background-color:#0577b5;color:#fff}.wp-block-social-links:not(.is-style-logos-only) .wp-social-link-mastodon{background-color:#3288d4;color:#fff}.wp-block-social-links:not(.is-style-logos-only) .wp-social-link-medium{background-color:#02ab6c;color:#fff}.wp-block-social-links:not(.is-style-logos-only) .wp-social-link-meetup{background-color:#f6405f;color:#fff}.wp-block-social-links:not(.is-style-logos-only) .wp-social-link-pinterest{background-color:#e60122;color:#fff}.wp-block-social-links:not(.is-style-logos-only) .wp-social-link-pocket{background-color:#ef4155;color:#fff}.wp-block-social-links:not(.is-style-logos-only) .wp-social-link-reddit{background-color:#fe4500;color:#fff}.wp-block-social-links:not(.is-style-logos-only) .wp-social-link-skype{background-color:#0478d7;color:#fff}.wp-block-social-links:not(.is-style-logos-only) .wp-social-link-snapchat{background-color:#fefc00;color:#fff;stroke:#000}.wp-block-social-links:not(.is-style-logos-only) .wp-social-link-soundcloud{background-color:#ff5600;color:#fff}.wp-block-social-links:not(.is-style-logos-only) .wp-social-link-spotify{background-color:#1bd760;color:#fff}.wp-block-social-links:not(.is-style-logos-only) .wp-social-link-tumblr{background-color:#011835;color:#fff}.wp-block-social-links:not(.is-style-logos-only) .wp-social-link-twitch{background-color:#6440a4;color:#fff}.wp-block-social-links:not(.is-style-logos-only) .wp-social-link-twitter{background-color:#21a1f3;color:#fff}.wp-block-social-links:not(.is-style-logos-only) .wp-social-link-vimeo{background-color:#1eb7ea;color:#fff}.wp-block-social-links:not(.is-style-logos-only) .wp-social-link-vk{background-color:#4680c2;color:#fff}.wp-block-social-links:not(.is-style-logos-only) .wp-social-link-wordpress{background-color:#3499cd;color:#fff}.wp-block-social-links:not(.is-style-logos-only) .wp-social-link-yelp{background-color:#d32422;color:#fff}.wp-block-social-links:not(.is-style-logos-only) .wp-social-link-youtube{background-color:#ff0100;color:#fff}.wp-block-social-links.is-style-logos-only .wp-social-link{background:none;padding:4px}.wp-block-social-links.is-style-logos-only .wp-social-link svg{width:28px;height:28px}.wp-block-social-links.is-style-logos-only .wp-social-link-amazon{color:#f90}.wp-block-social-links.is-style-logos-only .wp-social-link-bandcamp{color:#1ea0c3}.wp-block-social-links.is-style-logos-only .wp-social-link-behance{color:#0757fe}.wp-block-social-links.is-style-logos-only .wp-social-link-codepen{color:#1e1f26}.wp-block-social-links.is-style-logos-only .wp-social-link-deviantart{color:#02e49b}.wp-block-social-links.is-style-logos-only .wp-social-link-dribbble{color:#e94c89}.wp-block-social-links.is-style-logos-only .wp-social-link-dropbox{color:#4280ff}.wp-block-social-links.is-style-logos-only .wp-social-link-etsy{color:#f45800}.wp-block-social-links.is-style-logos-only .wp-social-link-facebook{color:#1977f2}.wp-block-social-links.is-style-logos-only .wp-social-link-fivehundredpx{color:#000}.wp-block-social-links.is-style-logos-only .wp-social-link-flickr{color:#0461dd}.wp-block-social-links.is-style-logos-only .wp-social-link-foursquare{color:#e65678}.wp-block-social-links.is-style-logos-only .wp-social-link-github{color:#24292d}.wp-block-social-links.is-style-logos-only .wp-social-link-goodreads{color:#382110}.wp-block-social-links.is-style-logos-only .wp-social-link-google{color:#ea4434}.wp-block-social-links.is-style-logos-only .wp-social-link-instagram{color:#f00075}.wp-block-social-links.is-style-logos-only .wp-social-link-lastfm{color:#e21b24}.wp-block-social-links.is-style-logos-only .wp-social-link-linkedin{color:#0577b5}.wp-block-social-links.is-style-logos-only .wp-social-link-mastodon{color:#3288d4}.wp-block-social-links.is-style-logos-only .wp-social-link-medium{color:#02ab6c}.wp-block-social-links.is-style-logos-only .wp-social-link-meetup{color:#f6405f}.wp-block-social-links.is-style-logos-only .wp-social-link-pinterest{color:#e60122}.wp-block-social-links.is-style-logos-only .wp-social-link-pocket{color:#ef4155}.wp-block-social-links.is-style-logos-only .wp-social-link-reddit{color:#fe4500}.wp-block-social-links.is-style-logos-only .wp-social-link-skype{color:#0478d7}.wp-block-social-links.is-style-logos-only .wp-social-link-snapchat{color:#fff;stroke:#000}.wp-block-social-links.is-style-logos-only .wp-social-link-soundcloud{color:#ff5600}.wp-block-social-links.is-style-logos-only .wp-social-link-spotify{color:#1bd760}.wp-block-social-links.is-style-logos-only .wp-social-link-tumblr{color:#011835}.wp-block-social-links.is-style-logos-only .wp-social-link-twitch{color:#6440a4}.wp-block-social-links.is-style-logos-only .wp-social-link-twitter{color:#21a1f3}.wp-block-social-links.is-style-logos-only .wp-social-link-vimeo{color:#1eb7ea}.wp-block-social-links.is-style-logos-only .wp-social-link-vk{color:#4680c2}.wp-block-social-links.is-style-logos-only .wp-social-link-wordpress{color:#3499cd}.wp-block-social-links.is-style-logos-only .wp-social-link-yelp{background-color:#d32422;color:#fff}.wp-block-social-links.is-style-logos-only .wp-social-link-youtube{color:#ff0100}.wp-block-social-links.is-style-pill-shape .wp-social-link{width:auto}.wp-block-social-links.is-style-pill-shape .wp-social-link a{padding-left:16px;padding-right:16px}.wp-block-spacer{clear:both}p.wp-block-subhead{font-size:1.1em;font-style:italic;opacity:.75}.wp-block-table{overflow-x:auto}.wp-block-table table{width:100%}.wp-block-table .has-fixed-layout{table-layout:fixed;width:100%}.wp-block-table .has-fixed-layout td,.wp-block-table .has-fixed-layout th{word-break:break-word}.wp-block-table.aligncenter,.wp-block-table.alignleft,.wp-block-table.alignright{display:table;width:auto}.wp-block-table.aligncenter td,.wp-block-table.aligncenter th,.wp-block-table.alignleft td,.wp-block-table.alignleft th,.wp-block-table.alignright td,.wp-block-table.alignright th{word-break:break-word}.wp-block-table .has-subtle-light-gray-background-color{background-color:#f3f4f5}.wp-block-table .has-subtle-pale-green-background-color{background-color:#e9fbe5}.wp-block-table .has-subtle-pale-blue-background-color{background-color:#e7f5fe}.wp-block-table .has-subtle-pale-pink-background-color{background-color:#fcf0ef}.wp-block-table.is-style-stripes{border-spacing:0;border-collapse:inherit;background-color:transparent;border-bottom:1px solid #f3f4f5}.wp-block-table.is-style-stripes tbody tr:nth-child(odd){background-color:#f3f4f5}.wp-block-table.is-style-stripes.has-subtle-light-gray-background-color tbody tr:nth-child(odd){background-color:#f3f4f5}.wp-block-table.is-style-stripes.has-subtle-pale-green-background-color tbody tr:nth-child(odd){background-color:#e9fbe5}.wp-block-table.is-style-stripes.has-subtle-pale-blue-background-color tbody tr:nth-child(odd){background-color:#e7f5fe}.wp-block-table.is-style-stripes.has-subtle-pale-pink-background-color tbody tr:nth-child(odd){background-color:#fcf0ef}.wp-block-table.is-style-stripes td,.wp-block-table.is-style-stripes th{border-color:transparent}.wp-block-text-columns,.wp-block-text-columns.aligncenter{display:flex}.wp-block-text-columns .wp-block-column{margin:0 16px;padding:0}.wp-block-text-columns .wp-block-column:first-child{margin-left:0}.wp-block-text-columns .wp-block-column:last-child{margin-right:0}.wp-block-text-columns.columns-2 .wp-block-column{width:50%}.wp-block-text-columns.columns-3 .wp-block-column{width:33.33333%}.wp-block-text-columns.columns-4 .wp-block-column{width:25%}.wp-block-video{margin-left:0;margin-right:0}.wp-block-video video{max-width:100%}@supports ((position:-webkit-sticky) or (position:sticky)){.wp-block-video [poster]{object-fit:cover}}.wp-block-video.aligncenter{text-align:center}.wp-block-video figcaption{margin-top:.5em;margin-bottom:1em}:root .has-pale-pink-background-color{background-color:#f78da7}:root .has-vivid-red-background-color{background-color:#cf2e2e}:root .has-luminous-vivid-orange-background-color{background-color:#ff6900}:root .has-luminous-vivid-amber-background-color{background-color:#fcb900}:root .has-light-green-cyan-background-color{background-color:#7bdcb5}:root .has-vivid-green-cyan-background-color{background-color:#00d084}:root .has-pale-cyan-blue-background-color{background-color:#8ed1fc}:root .has-vivid-cyan-blue-background-color{background-color:#0693e3}:root .has-vivid-purple-background-color{background-color:#9b51e0}:root .has-very-light-gray-background-color{background-color:#eee}:root .has-cyan-bluish-gray-background-color{background-color:#abb8c3}:root .has-very-dark-gray-background-color{background-color:#313131}:root .has-pale-pink-color{color:#f78da7}:root .has-vivid-red-color{color:#cf2e2e}:root .has-luminous-vivid-orange-color{color:#ff6900}:root .has-luminous-vivid-amber-color{color:#fcb900}:root .has-light-green-cyan-color{color:#7bdcb5}:root .has-vivid-green-cyan-color{color:#00d084}:root .has-pale-cyan-blue-color{color:#8ed1fc}:root .has-vivid-cyan-blue-color{color:#0693e3}:root .has-vivid-purple-color{color:#9b51e0}:root .has-very-light-gray-color{color:#eee}:root .has-cyan-bluish-gray-color{color:#abb8c3}:root .has-very-dark-gray-color{color:#313131}:root .has-vivid-cyan-blue-to-vivid-purple-gradient-background{background:linear-gradient(135deg,#0693e3,#9b51e0)}:root .has-vivid-green-cyan-to-vivid-cyan-blue-gradient-background{background:linear-gradient(135deg,#00d084,#0693e3)}:root .has-light-green-cyan-to-vivid-green-cyan-gradient-background{background:linear-gradient(135deg,#7adcb4,#00d082)}:root .has-luminous-vivid-amber-to-luminous-vivid-orange-gradient-background{background:linear-gradient(135deg,#fcb900,#ff6900)}:root .has-luminous-vivid-orange-to-vivid-red-gradient-background{background:linear-gradient(135deg,#ff6900,#cf2e2e)}:root .has-very-light-gray-to-cyan-bluish-gray-gradient-background{background:linear-gradient(135deg,#eee,#a9b8c3)}:root .has-cool-to-warm-spectrum-gradient-background{background:linear-gradient(135deg,#4aeadc,#9778d1 20%,#cf2aba 40%,#ee2c82 60%,#fb6962 80%,#fef84c)}:root .has-blush-light-purple-gradient-background{background:linear-gradient(135deg,#ffceec,#9896f0)}:root .has-blush-bordeaux-gradient-background{background:linear-gradient(135deg,#fecda5,#fe2d2d 50%,#6b003e)}:root .has-purple-crush-gradient-background{background:linear-gradient(135deg,#34e2e4,#4721fb 50%,#ab1dfe)}:root .has-luminous-dusk-gradient-background{background:linear-gradient(135deg,#ffcb70,#c751c0 50%,#4158d0)}:root .has-hazy-dawn-gradient-background{background:linear-gradient(135deg,#faaca8,#dad0ec)}:root .has-pale-ocean-gradient-background{background:linear-gradient(135deg,#fff5cb,#b6e3d4 50%,#33a7b5)}:root .has-electric-grass-gradient-background{background:linear-gradient(135deg,#caf880,#71ce7e)}:root .has-subdued-olive-gradient-background{background:linear-gradient(135deg,#fafae1,#67a671)}:root .has-atomic-cream-gradient-background{background:linear-gradient(135deg,#fdd79a,#004a59)}:root .has-nightshade-gradient-background{background:linear-gradient(135deg,#330968,#31cdcf)}:root .has-midnight-gradient-background{background:linear-gradient(135deg,#020381,#2874fc)}.has-small-font-size{font-size:13px}.has-normal-font-size,.has-regular-font-size{font-size:16px}.has-medium-font-size{font-size:20px}.has-large-font-size{font-size:36px}.has-huge-font-size,.has-larger-font-size{font-size:42px}.has-text-align-center{text-align:center}.has-text-align-left{text-align:left}.has-text-align-right{text-align:right} .wpcf7 .screen-reader-response{position:absolute;overflow:hidden;clip:rect(1px,1px,1px,1px);height:1px;width:1px;margin:0;padding:0;border:0}.wpcf7 form .wpcf7-response-output{margin:2em .5em 1em;padding:.2em 1em;border:2px solid #00a0d2}.wpcf7 form.init .wpcf7-response-output{display:none}.wpcf7 form.sent .wpcf7-response-output{border-color:#46b450}.wpcf7 form.failed .wpcf7-response-output,.wpcf7 form.aborted .wpcf7-response-output{border-color:#dc3232}.wpcf7 form.spam .wpcf7-response-output{border-color:#f56e28}.wpcf7 form.invalid .wpcf7-response-output,.wpcf7 form.unaccepted .wpcf7-response-output{border-color:#ffb900}.wpcf7-form-control-wrap{position:relative}.wpcf7-not-valid-tip{color:#dc3232;font-size:1em;font-weight:400;display:block}.use-floating-validation-tip .wpcf7-not-valid-tip{position:absolute;top:20%;left:20%;z-index:100;border:1px solid #dc3232;background:#fff;padding:.2em .8em}span.wpcf7-list-item{display:inline-block;margin:0 0 0 1em}span.wpcf7-list-item-label:before,span.wpcf7-list-item-label:after{content:" "}div.wpcf7 .ajax-loader{visibility:hidden;display:inline-block;background-image:url(data:image/gif;base64,R0lGODlhEAAQAPQAAP///3d3d/r6+pSUlL29vXp6eouLi+jo6NDQ0IKCgrW1ta2trfDw8MfHx+Dg4J2dnaSkpAAAAAAAAAAAAAAAAAAAAAAAAAAAAAAAAAAAAAAAAAAAAAAAAAAAAAAAAAAAACH/C05FVFNDQVBFMi4wAwEAAAAh/hpDcmVhdGVkIHdpdGggYWpheGxvYWQuaW5mbwAh+QQJCgAAACwAAAAAEAAQAAAFUCAgjmRpnqUwFGwhKoRgqq2YFMaRGjWA8AbZiIBbjQQ8AmmFUJEQhQGJhaKOrCksgEla+KIkYvC6SJKQOISoNSYdeIk1ayA8ExTyeR3F749CACH5BAkKAAAALAAAAAAQABAAAAVoICCKR9KMaCoaxeCoqEAkRX3AwMHWxQIIjJSAZWgUEgzBwCBAEQpMwIDwY1FHgwJCtOW2UDWYIDyqNVVkUbYr6CK+o2eUMKgWrqKhj0FrEM8jQQALPFA3MAc8CQSAMA5ZBjgqDQmHIyEAIfkECQoAAAAsAAAAABAAEAAABWAgII4j85Ao2hRIKgrEUBQJLaSHMe8zgQo6Q8sxS7RIhILhBkgumCTZsXkACBC+0cwF2GoLLoFXREDcDlkAojBICRaFLDCOQtQKjmsQSubtDFU/NXcDBHwkaw1cKQ8MiyEAIfkECQoAAAAsAAAAABAAEAAABVIgII5kaZ6AIJQCMRTFQKiDQx4GrBfGa4uCnAEhQuRgPwCBtwK+kCNFgjh6QlFYgGO7baJ2CxIioSDpwqNggWCGDVVGphly3BkOpXDrKfNm/4AhACH5BAkKAAAALAAAAAAQABAAAAVgICCOZGmeqEAMRTEQwskYbV0Yx7kYSIzQhtgoBxCKBDQCIOcoLBimRiFhSABYU5gIgW01pLUBYkRItAYAqrlhYiwKjiWAcDMWY8QjsCf4DewiBzQ2N1AmKlgvgCiMjSQhACH5BAkKAAAALAAAAAAQABAAAAVfICCOZGmeqEgUxUAIpkA0AMKyxkEiSZEIsJqhYAg+boUFSTAkiBiNHks3sg1ILAfBiS10gyqCg0UaFBCkwy3RYKiIYMAC+RAxiQgYsJdAjw5DN2gILzEEZgVcKYuMJiEAOwAAAAAAAAAAAA==);width:16px;height:16px;border:none;padding:0;margin:0 0 0 4px;vertical-align:middle}div.wpcf7 .ajax-loader.is-active{visibility:visible}div.wpcf7 div.ajax-error{display:none}div.wpcf7 .placeheld{color:#888}div.wpcf7 input[type=file]{cursor:pointer}div.wpcf7 input[type=file]:disabled{cursor:default}div.wpcf7 .wpcf7-submit:disabled{cursor:not-allowed}.wpcf7 input[type=url],.wpcf7 input[type=email],.wpcf7 input[type=tel]{direction:ltr} /*! Chosen, a Select Box Enhancer for jQuery and Prototype by Patrick Filler for Harvest, http://getharvest.com Version 1.8.7 Full source at https://github.com/harvesthq/chosen Copyright (c) 2011-2018 Harvest http://getharvest.com MIT License, https://github.com/harvesthq/chosen/blob/master/LICENSE.md This file is generated by `grunt build`, do not edit it by hand. */.chosen-container{position:relative;display:inline-block;vertical-align:middle;-webkit-user-select:none;-moz-user-select:none;-ms-user-select:none;user-select:none}.chosen-container *{-webkit-box-sizing:border-box;box-sizing:border-box}.chosen-container .chosen-drop{position:absolute;top:100%;z-index:1010;width:100%;border:1px solid #aaa;border-top:0;background:#fff;-webkit-box-shadow:0 4px 5px rgba(0,0,0,.15);box-shadow:0 4px 5px rgba(0,0,0,.15);clip:rect(0,0,0,0);-webkit-clip-path:inset(100% 100%);clip-path:inset(100% 100%)}.chosen-container.chosen-with-drop .chosen-drop{clip:auto;-webkit-clip-path:none;clip-path:none}.chosen-container a{cursor:pointer}.chosen-container .chosen-single .group-name,.chosen-container .search-choice .group-name{margin-right:4px;overflow:hidden;white-space:nowrap;text-overflow:ellipsis;font-weight:400;color:#999}.chosen-container .chosen-single .group-name:after,.chosen-container .search-choice .group-name:after{content:":";padding-left:2px;vertical-align:top}.chosen-container-single .chosen-single{position:relative;display:block;overflow:hidden;padding:0 0 0 8px;border:1px solid #aaa;border-radius:5px;background-color:#fff;background:-webkit-gradient(linear,left top,left bottom,color-stop(20%,#fff),color-stop(50%,#f6f6f6),color-stop(52%,#eee),to(#f4f4f4));background:linear-gradient(#fff 20%,#f6f6f6 50%,#eee 52%,#f4f4f4 100%);background-clip:padding-box;-webkit-box-shadow:0 0 3px #fff inset,0 1px 1px rgba(0,0,0,.1);box-shadow:0 0 3px #fff inset,0 1px 1px rgba(0,0,0,.1);color:#444;text-decoration:none;white-space:nowrap;line-height:24px}.chosen-container-single .chosen-default{color:#999}.chosen-container-single .chosen-single span{display:block;overflow:hidden;margin-right:26px;text-overflow:ellipsis;white-space:nowrap}.chosen-container-single .chosen-single-with-deselect span{margin-right:38px}.chosen-container-single .chosen-single abbr{position:absolute;top:6px;right:26px;display:block;width:12px;height:12px;background:url(data:image/png;base64,iVBORw0KGgoAAAANSUhEUgAAADQAAAAlCAYAAAAN8srVAAACTUlEQVR42u3Wv2sTcRiA8VPBxUKwEAxU3NxPIoFAl1bIkkmwYKAKRbqbRSWQCGJ+rMUibjo4FARBl0AgUIh/QXFxFIpKJHAQKA56r0/hDbyEK5VrDH2hBx+ud+Ga9+G+uSQQkVOv0+lMZNBFHoFRwABZb0F9CCITVdRjQd9b0CoOTNSGiRkidBWkljGGINb9CCECd0FqE7GJqkxeMxccK8UbJzppUPGIO5SfR9DCjINsTIR1RDbKXvAakuB9yqAsvuLaDIN6Jqag5/IaIxjYCxaxDzFGyKUMegdBb4ZBGfQmMUaIXeSmLyhDjHspl9wdiPHgJEGlUumf2UGml96HlJ+hRQwhRoSleQfZgfawlDJoB5KgO4OgDLrIT4UUMEA2xdNpro/t6aA+BJGJKuqxoJ9ikLmzQas4MFEbJmYIHz99GNRaxhiCWPcjhAjcBalNxCaqgsBrUPGIO5T3GGRjIqwjslHegnompqDn8hojGHgLyqA3iTFC7CLnLOh4Z0Gn3FnQf2O3ZrN5iZ9aVw81Go3zQfLmI4iIx/gBUXvtdnvNXZDGbEMI2Gf/BFsQPXffVRADr+jgn1hylwPdOL6Bn7w2brVaV9wEMfALBheGDu3QGvVQ79RtT0FvGDyu1WoXE4JWNKjiack916HXEoJecT7GLTdBLLXrDPwbEX+Xq9XqucPHNzFVzv3B93q9fsHbU+4uhAhh/wXfIMaWqyBdXjfxluE/63fQM/Yt8/je9hQ0vdnQpybqJRZcB2nUI4J+QVB2H6RRHzUoTPo/fwGr9gNcek8bXAAAAABJRU5ErkJggg==) -42px 1px no-repeat;font-size:1px}.chosen-container-single .chosen-single abbr:hover,.chosen-container-single.chosen-disabled .chosen-single abbr:hover{background-position:-42px -10px}.chosen-container-single .chosen-single div{position:absolute;top:0;right:0;display:block;width:18px;height:100%}.chosen-container-single .chosen-single div b{display:block;width:100%;height:100%;background:url(data:image/png;base64,iVBORw0KGgoAAAANSUhEUgAAADQAAAAlCAYAAAAN8srVAAACTUlEQVR42u3Wv2sTcRiA8VPBxUKwEAxU3NxPIoFAl1bIkkmwYKAKRbqbRSWQCGJ+rMUibjo4FARBl0AgUIh/QXFxFIpKJHAQKA56r0/hDbyEK5VrDH2hBx+ud+Ga9+G+uSQQkVOv0+lMZNBFHoFRwABZb0F9CCITVdRjQd9b0CoOTNSGiRkidBWkljGGINb9CCECd0FqE7GJqkxeMxccK8UbJzppUPGIO5SfR9DCjINsTIR1RDbKXvAakuB9yqAsvuLaDIN6Jqag5/IaIxjYCxaxDzFGyKUMegdBb4ZBGfQmMUaIXeSmLyhDjHspl9wdiPHgJEGlUumf2UGml96HlJ+hRQwhRoSleQfZgfawlDJoB5KgO4OgDLrIT4UUMEA2xdNpro/t6aA+BJGJKuqxoJ9ikLmzQas4MFEbJmYIHz99GNRaxhiCWPcjhAjcBalNxCaqgsBrUPGIO5T3GGRjIqwjslHegnompqDn8hojGHgLyqA3iTFC7CLnLOh4Z0Gn3FnQf2O3ZrN5iZ9aVw81Go3zQfLmI4iIx/gBUXvtdnvNXZDGbEMI2Gf/BFsQPXffVRADr+jgn1hylwPdOL6Bn7w2brVaV9wEMfALBheGDu3QGvVQ79RtT0FvGDyu1WoXE4JWNKjiack916HXEoJecT7GLTdBLLXrDPwbEX+Xq9XqucPHNzFVzv3B93q9fsHbU+4uhAhh/wXfIMaWqyBdXjfxluE/63fQM/Yt8/je9hQ0vdnQpybqJRZcB2nUI4J+QVB2H6RRHzUoTPo/fwGr9gNcek8bXAAAAABJRU5ErkJggg==) 0 2px no-repeat}.chosen-container-single .chosen-search{position:relative;z-index:1010;margin:0;padding:3px 4px;white-space:nowrap}.chosen-container-single .chosen-search input[type=text]{margin:1px 0;padding:4px 20px 4px 5px;width:100%;height:auto;outline:0;border:1px solid #aaa;background:url(data:image/png;base64,iVBORw0KGgoAAAANSUhEUgAAADQAAAAlCAYAAAAN8srVAAACTUlEQVR42u3Wv2sTcRiA8VPBxUKwEAxU3NxPIoFAl1bIkkmwYKAKRbqbRSWQCGJ+rMUibjo4FARBl0AgUIh/QXFxFIpKJHAQKA56r0/hDbyEK5VrDH2hBx+ud+Ga9+G+uSQQkVOv0+lMZNBFHoFRwABZb0F9CCITVdRjQd9b0CoOTNSGiRkidBWkljGGINb9CCECd0FqE7GJqkxeMxccK8UbJzppUPGIO5SfR9DCjINsTIR1RDbKXvAakuB9yqAsvuLaDIN6Jqag5/IaIxjYCxaxDzFGyKUMegdBb4ZBGfQmMUaIXeSmLyhDjHspl9wdiPHgJEGlUumf2UGml96HlJ+hRQwhRoSleQfZgfawlDJoB5KgO4OgDLrIT4UUMEA2xdNpro/t6aA+BJGJKuqxoJ9ikLmzQas4MFEbJmYIHz99GNRaxhiCWPcjhAjcBalNxCaqgsBrUPGIO5T3GGRjIqwjslHegnompqDn8hojGHgLyqA3iTFC7CLnLOh4Z0Gn3FnQf2O3ZrN5iZ9aVw81Go3zQfLmI4iIx/gBUXvtdnvNXZDGbEMI2Gf/BFsQPXffVRADr+jgn1hylwPdOL6Bn7w2brVaV9wEMfALBheGDu3QGvVQ79RtT0FvGDyu1WoXE4JWNKjiack916HXEoJecT7GLTdBLLXrDPwbEX+Xq9XqucPHNzFVzv3B93q9fsHbU+4uhAhh/wXfIMaWqyBdXjfxluE/63fQM/Yt8/je9hQ0vdnQpybqJRZcB2nUI4J+QVB2H6RRHzUoTPo/fwGr9gNcek8bXAAAAABJRU5ErkJggg==) 100% -20px no-repeat;font-size:1em;font-family:sans-serif;line-height:normal;border-radius:0}.chosen-container-single .chosen-drop{margin-top:-1px;border-radius:0 0 4px 4px;background-clip:padding-box}.chosen-container-single.chosen-container-single-nosearch .chosen-search{position:absolute;clip:rect(0,0,0,0);-webkit-clip-path:inset(100% 100%);clip-path:inset(100% 100%)}.chosen-container .chosen-results{color:#444;position:relative;overflow-x:hidden;overflow-y:auto;margin:0 4px 4px 0;padding:0 0 0 4px;max-height:240px;-webkit-overflow-scrolling:touch}.chosen-container .chosen-results li{display:none;margin:0;padding:5px 6px;list-style:none;line-height:15px;word-wrap:break-word;-webkit-touch-callout:none}.chosen-container .chosen-results li.active-result{display:list-item;cursor:pointer}.chosen-container .chosen-results li.disabled-result{display:list-item;color:#ccc;cursor:default}.chosen-container .chosen-results li.highlighted{background-color:#3875d7;background-image:-webkit-gradient(linear,left top,left bottom,color-stop(20%,#3875d7),color-stop(90%,#2a62bc));background-image:linear-gradient(#3875d7 20%,#2a62bc 90%);color:#fff}.chosen-container .chosen-results li.no-results{color:#777;display:list-item;background:#f4f4f4}.chosen-container .chosen-results li.group-result{display:list-item;font-weight:700;cursor:default}.chosen-container .chosen-results li.group-option{padding-left:15px}.chosen-container .chosen-results li em{font-style:normal;text-decoration:underline}.chosen-container-multi .chosen-choices{position:relative;overflow:hidden;margin:0;padding:0 5px;width:100%;height:auto;border:1px solid #aaa;background-color:#fff;background-image:-webkit-gradient(linear,left top,left bottom,color-stop(1%,#eee),color-stop(15%,#fff));background-image:linear-gradient(#eee 1%,#fff 15%);cursor:text}.chosen-container-multi .chosen-choices li{float:left;list-style:none}.chosen-container-multi .chosen-choices li.search-field{margin:0;padding:0;white-space:nowrap}.chosen-container-multi .chosen-choices li.search-field input[type=text]{margin:1px 0;outline:0;border:0!important;background:0 0!important;-webkit-box-shadow:none;box-shadow:none;font-size:100%;line-height:normal;border-radius:0;width:25px}.chosen-container-multi .chosen-choices li.search-choice{position:relative;padding:3px 20px 3px 5px;border:1px solid #aaa;max-width:100%;border-radius:3px;background-color:#eee;background-image:-webkit-gradient(linear,left top,left bottom,color-stop(20%,#f4f4f4),color-stop(50%,#f0f0f0),color-stop(52%,#e8e8e8),to(#eee));background-image:linear-gradient(#f4f4f4 20%,#f0f0f0 50%,#e8e8e8 52%,#eee 100%);background-size:100% 19px;background-repeat:repeat-x;background-clip:padding-box;-webkit-box-shadow:0 0 2px #fff inset,0 1px 0 rgba(0,0,0,.05);box-shadow:0 0 2px #fff inset,0 1px 0 rgba(0,0,0,.05);color:#333;line-height:13px;cursor:default}.chosen-container-multi .chosen-choices li.search-choice span{word-wrap:break-word}.chosen-container-multi .chosen-choices li.search-choice .search-choice-close{position:absolute;top:4px;right:3px;display:block;width:12px;height:12px;background:url(data:image/png;base64,iVBORw0KGgoAAAANSUhEUgAAADQAAAAlCAYAAAAN8srVAAACTUlEQVR42u3Wv2sTcRiA8VPBxUKwEAxU3NxPIoFAl1bIkkmwYKAKRbqbRSWQCGJ+rMUibjo4FARBl0AgUIh/QXFxFIpKJHAQKA56r0/hDbyEK5VrDH2hBx+ud+Ga9+G+uSQQkVOv0+lMZNBFHoFRwABZb0F9CCITVdRjQd9b0CoOTNSGiRkidBWkljGGINb9CCECd0FqE7GJqkxeMxccK8UbJzppUPGIO5SfR9DCjINsTIR1RDbKXvAakuB9yqAsvuLaDIN6Jqag5/IaIxjYCxaxDzFGyKUMegdBb4ZBGfQmMUaIXeSmLyhDjHspl9wdiPHgJEGlUumf2UGml96HlJ+hRQwhRoSleQfZgfawlDJoB5KgO4OgDLrIT4UUMEA2xdNpro/t6aA+BJGJKuqxoJ9ikLmzQas4MFEbJmYIHz99GNRaxhiCWPcjhAjcBalNxCaqgsBrUPGIO5T3GGRjIqwjslHegnompqDn8hojGHgLyqA3iTFC7CLnLOh4Z0Gn3FnQf2O3ZrN5iZ9aVw81Go3zQfLmI4iIx/gBUXvtdnvNXZDGbEMI2Gf/BFsQPXffVRADr+jgn1hylwPdOL6Bn7w2brVaV9wEMfALBheGDu3QGvVQ79RtT0FvGDyu1WoXE4JWNKjiack916HXEoJecT7GLTdBLLXrDPwbEX+Xq9XqucPHNzFVzv3B93q9fsHbU+4uhAhh/wXfIMaWqyBdXjfxluE/63fQM/Yt8/je9hQ0vdnQpybqJRZcB2nUI4J+QVB2H6RRHzUoTPo/fwGr9gNcek8bXAAAAABJRU5ErkJggg==) -42px 1px no-repeat;font-size:1px}.chosen-container-multi .chosen-choices li.search-choice .search-choice-close:hover{background-position:-42px -10px}.chosen-container-multi .chosen-choices li.search-choice-disabled{padding-right:5px;border:1px solid #ccc;background-color:#e4e4e4;background-image:-webkit-gradient(linear,left top,left bottom,color-stop(20%,#f4f4f4),color-stop(50%,#f0f0f0),color-stop(52%,#e8e8e8),to(#eee));background-image:linear-gradient(#f4f4f4 20%,#f0f0f0 50%,#e8e8e8 52%,#eee 100%);color:#666}.chosen-container-multi .chosen-choices li.search-choice-focus{background:#d4d4d4}.chosen-container-multi .chosen-choices li.search-choice-focus .search-choice-close{background-position:-42px -10px}.chosen-container-multi .chosen-results{margin:0;padding:0}.chosen-container-multi .chosen-drop .result-selected{display:list-item;color:#ccc;cursor:default}.chosen-container-active .chosen-single{border:1px solid #5897fb;-webkit-box-shadow:0 0 5px rgba(0,0,0,.3);box-shadow:0 0 5px rgba(0,0,0,.3)}.chosen-container-active.chosen-with-drop .chosen-single{border:1px solid #aaa;border-bottom-right-radius:0;border-bottom-left-radius:0;background-image:-webkit-gradient(linear,left top,left bottom,color-stop(20%,#eee),color-stop(80%,#fff));background-image:linear-gradient(#eee 20%,#fff 80%);-webkit-box-shadow:0 1px 0 #fff inset;box-shadow:0 1px 0 #fff inset}.chosen-container-active.chosen-with-drop .chosen-single div{border-left:none;background:0 0}.chosen-container-active.chosen-with-drop .chosen-single div b{background-position:-18px 2px}.chosen-container-active .chosen-choices{border:1px solid #5897fb;-webkit-box-shadow:0 0 5px rgba(0,0,0,.3);box-shadow:0 0 5px rgba(0,0,0,.3)}.chosen-container-active .chosen-choices li.search-field input[type=text]{color:#222!important}.chosen-disabled{opacity:.5!important;cursor:default}.chosen-disabled .chosen-choices .search-choice .search-choice-close,.chosen-disabled .chosen-single{cursor:default}.chosen-rtl{text-align:right}.chosen-rtl .chosen-single{overflow:visible;padding:0 8px 0 0}.chosen-rtl .chosen-single span{margin-right:0;margin-left:26px;direction:rtl}.chosen-rtl .chosen-single-with-deselect span{margin-left:38px}.chosen-rtl .chosen-single div{right:auto;left:3px}.chosen-rtl .chosen-single abbr{right:auto;left:26px}.chosen-rtl .chosen-choices li{float:right}.chosen-rtl .chosen-choices li.search-field input[type=text]{direction:rtl}.chosen-rtl .chosen-choices li.search-choice{margin:3px 5px 3px 0;padding:3px 5px 3px 19px}.chosen-rtl .chosen-choices li.search-choice .search-choice-close{right:auto;left:4px}.chosen-rtl.chosen-container-single .chosen-results{margin:0 0 4px 4px;padding:0 4px 0 0}.chosen-rtl .chosen-results li.group-option{padding-right:15px;padding-left:0}.chosen-rtl.chosen-container-active.chosen-with-drop .chosen-single div{border-right:none}.chosen-rtl .chosen-search input[type=text]{padding:4px 5px 4px 20px;background:url(data:image/png;base64,iVBORw0KGgoAAAANSUhEUgAAADQAAAAlCAYAAAAN8srVAAACTUlEQVR42u3Wv2sTcRiA8VPBxUKwEAxU3NxPIoFAl1bIkkmwYKAKRbqbRSWQCGJ+rMUibjo4FARBl0AgUIh/QXFxFIpKJHAQKA56r0/hDbyEK5VrDH2hBx+ud+Ga9+G+uSQQkVOv0+lMZNBFHoFRwABZb0F9CCITVdRjQd9b0CoOTNSGiRkidBWkljGGINb9CCECd0FqE7GJqkxeMxccK8UbJzppUPGIO5SfR9DCjINsTIR1RDbKXvAakuB9yqAsvuLaDIN6Jqag5/IaIxjYCxaxDzFGyKUMegdBb4ZBGfQmMUaIXeSmLyhDjHspl9wdiPHgJEGlUumf2UGml96HlJ+hRQwhRoSleQfZgfawlDJoB5KgO4OgDLrIT4UUMEA2xdNpro/t6aA+BJGJKuqxoJ9ikLmzQas4MFEbJmYIHz99GNRaxhiCWPcjhAjcBalNxCaqgsBrUPGIO5T3GGRjIqwjslHegnompqDn8hojGHgLyqA3iTFC7CLnLOh4Z0Gn3FnQf2O3ZrN5iZ9aVw81Go3zQfLmI4iIx/gBUXvtdnvNXZDGbEMI2Gf/BFsQPXffVRADr+jgn1hylwPdOL6Bn7w2brVaV9wEMfALBheGDu3QGvVQ79RtT0FvGDyu1WoXE4JWNKjiack916HXEoJecT7GLTdBLLXrDPwbEX+Xq9XqucPHNzFVzv3B93q9fsHbU+4uhAhh/wXfIMaWqyBdXjfxluE/63fQM/Yt8/je9hQ0vdnQpybqJRZcB2nUI4J+QVB2H6RRHzUoTPo/fwGr9gNcek8bXAAAAABJRU5ErkJggg==) -30px -20px no-repeat;direction:rtl}.chosen-rtl.chosen-container-single .chosen-single div b{background-position:6px 2px}.chosen-rtl.chosen-container-single.chosen-with-drop .chosen-single div b{background-position:-12px 2px}@media only screen and (-webkit-min-device-pixel-ratio:1.5),only screen and (min-resolution:144dpi),only screen and (min-resolution:1.5dppx){.chosen-container .chosen-results-scroll-down span,.chosen-container .chosen-results-scroll-up span,.chosen-container-multi .chosen-choices .search-choice .search-choice-close,.chosen-container-single .chosen-search input[type=text],.chosen-container-single .chosen-single abbr,.chosen-container-single .chosen-single div b,.chosen-rtl .chosen-search input[type=text]{background-image:url(data:image/png;base64,iVBORw0KGgoAAAANSUhEUgAAAGgAAABKCAMAAABgpuGuAAAAzFBMVEX///8AAACIiIiIiIiIiIhGRkZGRkZGRkaIiIiHh4eHh4eGhoaAgICGhoaHh4dGRkaHh4eHh4eIiIiHh4eIiIiHh4eIiIiHh4eHh4eHh4eHh4eHh4eAgICHh4eHh4eAgICFhYWIiIiHh4eHh4eHh4eIiIiEhISIiIiIiIiIiIiIiIiHh4d0dHSGhoaHh4eDg4NVVVWDg4OHh4eIiIiAgICHh4eHh4eAgICIiIiHh4eIiIiHh4eIiIiHh4eGhoaHh4eHh4eIiIiIiIhGRkYymc+gAAAAQnRSTlMAAP7wMDDwYGCg/VAQcIDz4CDz0PxAz7D1wPv5CGChFEX64t2QHh2N3Jaa2wsTgiEDKYjYDGaZBO8Rqd+LREqM5n7NGqdwAAACCUlEQVR4Xu3V127jMBCFYZ2h5KJiW5a7UzbJ9t57Hb3/O60Ik+JFsMLCwrkI4P+KV/oAYjSMOAEjE8MVm1HECiNVL8VGlSY1jpW8w5OMeil2RxIUe6k9kCA4YD7nOhG8RHYiWCk4YEKI5wdnHuPuQPyr4w8Df7xhm0xgI/2wASpVSwsdvYJm2jbrgraqWwsdvVSXAVp2QJk2ZQCOfiaw9s4a/4bymYVmOXD0w4fSzaIpO6CJ2nTyH1Cfj6BUV9kHwuFa0AFtPbTtBS0ttOyAMm3L+kB2HtbogG79Ap0Bw0ECVzIYBgilMaWH+odhXTeSc+p62LFeetU4VvKOlTgNai8l7kiCEi+1BxIEB0ynXCeCl8hOBCsFB0wIyfTgTBPcEYh/dfxh4I83/4flryD+UmU9E4Q6Hj5Cp06dOoWmvKhURFZFjjYGlBlVC4l+zpjQuahIulikljrnQZmqXN18ePDwz+O9qGQsKDcqm/tnaHrxdCNichJUiOwf4dDrJzvRggStJH32HK6za9GKBKlKgbaXqQgNSl8F6N6CCb3pgFhX95Z3dZXKu/dwXV6nsiJBhcrVx09u6C6I450bkc3FpXW+fN2I7nPaChKV3bfvP37++r0TVR3zlqqKpIelqrYx85kQm+o+SKSHb2WhqsjHTiJBITiJDQWJDAWpIkNBIkJBIkOhSnUShf4C9DyJBLzMYSsAAAAASUVORK5CYII=)!important;background-size:52px 37px!important;background-repeat:no-repeat!important}}.select2-container{box-sizing:border-box;display:inline-block;margin:0;position:relative;vertical-align:middle}.select2-container .select2-selection--single{box-sizing:border-box;cursor:pointer;display:block;height:28px;user-select:none;-webkit-user-select:none}.select2-container .select2-selection--single .select2-selection__rendered{display:block;padding-left:8px;padding-right:20px;overflow:hidden;text-overflow:ellipsis;white-space:nowrap}.select2-container .select2-selection--single .select2-selection__clear{position:relative}.select2-container[dir=rtl] .select2-selection--single .select2-selection__rendered{padding-right:8px;padding-left:20px}.select2-container .select2-selection--multiple{box-sizing:border-box;cursor:pointer;display:block;min-height:32px;user-select:none;-webkit-user-select:none}.select2-container .select2-selection--multiple .select2-selection__rendered{display:inline-block;overflow:hidden;padding-left:8px;text-overflow:ellipsis;white-space:nowrap}.select2-container .select2-search--inline{float:left}.select2-container .select2-search--inline .select2-search__field{box-sizing:border-box;border:none;font-size:100%;margin-top:5px;padding:0}.select2-container .select2-search--inline .select2-search__field::-webkit-search-cancel-button{-webkit-appearance:none}.select2-dropdown{background-color:#fff;border:1px solid #aaa;border-radius:4px;box-sizing:border-box;display:block;position:absolute;left:-100000px;width:100%;z-index:1051}.select2-results{display:block}.select2-results__options{list-style:none;margin:0;padding:0}.select2-results__option{padding:6px;user-select:none;-webkit-user-select:none}.select2-results__option[aria-selected]{cursor:pointer}.select2-container--open .select2-dropdown{left:0}.select2-container--open .select2-dropdown--above{border-bottom:none;border-bottom-left-radius:0;border-bottom-right-radius:0}.select2-container--open .select2-dropdown--below{border-top:none;border-top-left-radius:0;border-top-right-radius:0}.select2-search--dropdown{display:block;padding:4px}.select2-search--dropdown .select2-search__field{padding:4px;width:100%;box-sizing:border-box}.select2-search--dropdown .select2-search__field::-webkit-search-cancel-button{-webkit-appearance:none}.select2-search--dropdown.select2-search--hide{display:none}.select2-close-mask{border:0;margin:0;padding:0;display:block;position:fixed;left:0;top:0;min-height:100%;min-width:100%;height:auto;width:auto;opacity:0;z-index:99;background-color:#fff;filter:alpha(opacity=0)}.select2-container--classic .select2-selection--single,.select2-container--classic.select2-container--open.select2-container--above .select2-selection--single{filter:progid:DXImageTransform.Microsoft.gradient(startColorstr='#FFFFFFFF', endColorstr='#FFEEEEEE', GradientType=0)}.select2-hidden-accessible{border:0!important;clip:rect(0 0 0 0)!important;height:1px!important;margin:-1px!important;overflow:hidden!important;padding:0!important;position:absolute!important;width:1px!important}.select2-container--classic .select2-results>.select2-results__options,.select2-container--default .select2-results>.select2-results__options{max-height:200px;overflow-y:auto}.select2-container--default .select2-selection--single{background-color:#fff;border:1px solid #aaa;border-radius:4px}.select2-container--default .select2-selection--single .select2-selection__rendered{color:#444;line-height:28px}.select2-container--default .select2-selection--single .select2-selection__clear{cursor:pointer;float:right;font-weight:700}.select2-container--default .select2-selection--single .select2-selection__placeholder{color:#999}.select2-container--default .select2-selection--single .select2-selection__arrow{height:26px;position:absolute;top:1px;right:1px;width:20px}.select2-container--default .select2-selection--single .select2-selection__arrow b{border-color:#888 transparent transparent;border-style:solid;border-width:5px 4px 0;height:0;left:50%;margin-left:-4px;margin-top:-2px;position:absolute;top:50%;width:0}.select2-container--default[dir=rtl] .select2-selection--single .select2-selection__clear{float:left}.select2-container--default[dir=rtl] .select2-selection--single .select2-selection__arrow{left:1px;right:auto}.select2-container--default.select2-container--disabled .select2-selection--single{background-color:#eee;cursor:default}.select2-container--default.select2-container--disabled .select2-selection--single .select2-selection__clear{display:none}.select2-container--default.select2-container--open .select2-selection--single .select2-selection__arrow b{border-color:transparent transparent #888;border-width:0 4px 5px}.select2-container--default .select2-selection--multiple{background-color:#fff;border:1px solid #aaa;border-radius:4px;cursor:text}.select2-container--default .select2-selection--multiple .select2-selection__rendered{box-sizing:border-box;list-style:none;margin:0;padding:0 5px;width:100%}.select2-container--default .select2-selection--multiple .select2-selection__rendered li{list-style:none}.select2-container--default .select2-selection--multiple .select2-selection__placeholder{color:#999;margin-top:5px;float:left}.select2-container--default .select2-selection--multiple .select2-selection__clear{cursor:pointer;float:right;font-weight:700;margin-top:5px;margin-right:10px}.select2-container--default .select2-selection--multiple .select2-selection__choice{background-color:#e4e4e4;border:1px solid #aaa;border-radius:4px;cursor:default;float:left;margin-right:5px;margin-top:5px;padding:0 5px}.select2-container--default .select2-selection--multiple .select2-selection__choice__remove{color:#999;cursor:pointer;display:inline-block;font-weight:700;margin-right:2px}.select2-container--classic .select2-selection--multiple .select2-selection__clear,.select2-container--default.select2-container--disabled .select2-selection__choice__remove{display:none}.select2-container--default .select2-selection--multiple .select2-selection__choice__remove:hover{color:#333}.select2-container--default[dir=rtl] .select2-selection--multiple .select2-search--inline,.select2-container--default[dir=rtl] .select2-selection--multiple .select2-selection__choice,.select2-container--default[dir=rtl] .select2-selection--multiple .select2-selection__placeholder{float:right}.select2-container--default[dir=rtl] .select2-selection--multiple .select2-selection__choice{margin-left:5px;margin-right:auto}.select2-container--default[dir=rtl] .select2-selection--multiple .select2-selection__choice__remove{margin-left:2px;margin-right:auto}.select2-container--default.select2-container--focus .select2-selection--multiple{border:1px solid #000;outline:0}.select2-container--default.select2-container--disabled .select2-selection--multiple{background-color:#eee;cursor:default}.select2-container--default.select2-container--open.select2-container--above .select2-selection--multiple,.select2-container--default.select2-container--open.select2-container--above .select2-selection--single{border-top-left-radius:0;border-top-right-radius:0}.select2-container--default.select2-container--open.select2-container--below .select2-selection--multiple,.select2-container--default.select2-container--open.select2-container--below .select2-selection--single{border-bottom-left-radius:0;border-bottom-right-radius:0}.select2-container--default .select2-search--dropdown .select2-search__field{border:1px solid #aaa}.select2-container--default .select2-search--inline .select2-search__field{background:0 0;border:none;outline:0;box-shadow:none;-webkit-appearance:textfield}.select2-container--default .select2-results__option[role=group]{padding:0}.select2-container--default .select2-results__option[aria-disabled=true]{color:#999}.select2-container--default .select2-results__option[aria-selected=true]{background-color:#ddd}.select2-container--default .select2-results__option .select2-results__option{padding-left:1em}.select2-container--default .select2-results__option .select2-results__option .select2-results__group{padding-left:0}.select2-container--default .select2-results__option .select2-results__option .select2-results__option{margin-left:-1em;padding-left:2em}.select2-container--default .select2-results__option .select2-results__option .select2-results__option .select2-results__option{margin-left:-2em;padding-left:3em}.select2-container--default .select2-results__option .select2-results__option .select2-results__option .select2-results__option .select2-results__option{margin-left:-3em;padding-left:4em}.select2-container--default .select2-results__option .select2-results__option .select2-results__option .select2-results__option .select2-results__option .select2-results__option{margin-left:-4em;padding-left:5em}.select2-container--default .select2-results__option .select2-results__option .select2-results__option .select2-results__option .select2-results__option .select2-results__option .select2-results__option{margin-left:-5em;padding-left:6em}.select2-container--default .select2-results__option--highlighted[aria-selected]{background-color:#5897fb;color:#fff}.select2-container--default .select2-results__group{cursor:default;display:block;padding:6px}.select2-container--classic .select2-selection--single{background-color:#f7f7f7;border:1px solid #aaa;border-radius:4px;outline:0;background-image:-webkit-linear-gradient(top,#fff 50%,#eee 100%);background-image:-o-linear-gradient(top,#fff 50%,#eee 100%);background-image:linear-gradient(to bottom,#fff 50%,#eee 100%);background-repeat:repeat-x}.select2-container--classic .select2-selection--single:focus{border:1px solid #5897fb}.select2-container--classic .select2-selection--single .select2-selection__rendered{color:#444;line-height:28px}.select2-container--classic .select2-selection--single .select2-selection__clear{cursor:pointer;float:right;font-weight:700;margin-right:10px}.select2-container--classic .select2-selection--single .select2-selection__placeholder{color:#999}.select2-container--classic .select2-selection--single .select2-selection__arrow{background-color:#ddd;border:none;border-left:1px solid #aaa;border-top-right-radius:4px;border-bottom-right-radius:4px;height:26px;position:absolute;top:1px;right:1px;width:20px;background-image:-webkit-linear-gradient(top,#eee 50%,#ccc 100%);background-image:-o-linear-gradient(top,#eee 50%,#ccc 100%);background-image:linear-gradient(to bottom,#eee 50%,#ccc 100%);background-repeat:repeat-x;filter:progid:DXImageTransform.Microsoft.gradient(startColorstr='#FFEEEEEE', endColorstr='#FFCCCCCC', GradientType=0)}.select2-container--classic .select2-selection--single .select2-selection__arrow b{border-color:#888 transparent transparent;border-style:solid;border-width:5px 4px 0;height:0;left:50%;margin-left:-4px;margin-top:-2px;position:absolute;top:50%;width:0}.select2-container--classic[dir=rtl] .select2-selection--single .select2-selection__clear{float:left}.select2-container--classic[dir=rtl] .select2-selection--single .select2-selection__arrow{border:none;border-right:1px solid #aaa;border-radius:4px 0 0 4px;left:1px;right:auto}.select2-container--classic.select2-container--open .select2-selection--single{border:1px solid #5897fb}.select2-container--classic.select2-container--open .select2-selection--single .select2-selection__arrow{background:0 0;border:none}.select2-container--classic.select2-container--open .select2-selection--single .select2-selection__arrow b{border-color:transparent transparent #888;border-width:0 4px 5px}.select2-container--classic.select2-container--open.select2-container--above .select2-selection--single{border-top:none;border-top-left-radius:0;border-top-right-radius:0;background-image:-webkit-linear-gradient(top,#fff 0,#eee 50%);background-image:-o-linear-gradient(top,#fff 0,#eee 50%);background-image:linear-gradient(to bottom,#fff 0,#eee 50%);background-repeat:repeat-x}.select2-container--classic.select2-container--open.select2-container--below .select2-selection--single{border-bottom:none;border-bottom-left-radius:0;border-bottom-right-radius:0;background-image:-webkit-linear-gradient(top,#eee 50%,#fff 100%);background-image:-o-linear-gradient(top,#eee 50%,#fff 100%);background-image:linear-gradient(to bottom,#eee 50%,#fff 100%);background-repeat:repeat-x;filter:progid:DXImageTransform.Microsoft.gradient(startColorstr='#FFEEEEEE', endColorstr='#FFFFFFFF', GradientType=0)}.select2-container--classic .select2-selection--multiple{background-color:#fff;border:1px solid #aaa;border-radius:4px;cursor:text;outline:0}.select2-container--classic .select2-selection--multiple:focus{border:1px solid #5897fb}.select2-container--classic .select2-selection--multiple .select2-selection__rendered{list-style:none;margin:0;padding:0 5px}.select2-container--classic .select2-selection--multiple .select2-selection__choice{background-color:#e4e4e4;border:1px solid #aaa;border-radius:4px;cursor:default;float:left;margin-right:5px;margin-top:5px;padding:0 5px}.select2-container--classic .select2-selection--multiple .select2-selection__choice__remove{color:#888;cursor:pointer;display:inline-block;font-weight:700;margin-right:2px}.select2-container--classic .select2-selection--multiple .select2-selection__choice__remove:hover{color:#555}.select2-container--classic[dir=rtl] .select2-selection--multiple .select2-selection__choice{float:right;margin-left:5px;margin-right:auto}.select2-container--classic[dir=rtl] .select2-selection--multiple .select2-selection__choice__remove{margin-left:2px;margin-right:auto}.select2-container--classic.select2-container--open .select2-selection--multiple{border:1px solid #5897fb}.select2-container--classic.select2-container--open.select2-container--above .select2-selection--multiple{border-top:none;border-top-left-radius:0;border-top-right-radius:0}.select2-container--classic.select2-container--open.select2-container--below .select2-selection--multiple{border-bottom:none;border-bottom-left-radius:0;border-bottom-right-radius:0}.select2-container--classic .select2-search--dropdown .select2-search__field{border:1px solid #aaa;outline:0}.select2-container--classic .select2-search--inline .select2-search__field{outline:0;box-shadow:none}.select2-container--classic .select2-dropdown{background-color:#fff;border:1px solid transparent}.select2-container--classic .select2-dropdown--above{border-bottom:none}.select2-container--classic .select2-dropdown--below{border-top:none}.select2-container--classic .select2-results__option[role=group]{padding:0}.select2-container--classic .select2-results__option[aria-disabled=true]{color:grey}.select2-container--classic .select2-results__option--highlighted[aria-selected]{background-color:#3875d7;color:#fff}.select2-container--classic .select2-results__group{cursor:default;display:block;padding:6px}.select2-container--classic.select2-container--open .select2-dropdown{border-color:#5897fb}.searchandfilter-date-picker .ui-helper-hidden{display:none}.searchandfilter-date-picker .ui-helper-hidden-accessible{border:0;clip:rect(0 0 0 0);height:1px;margin:-1px;overflow:hidden;padding:0;position:absolute;width:1px}.searchandfilter-date-picker .ui-helper-reset{margin:0;padding:0;border:0;outline:0;line-height:1.3;text-decoration:none;font-size:100%;list-style:none}.searchandfilter-date-picker .ui-helper-clearfix:after,.searchandfilter-date-picker .ui-helper-clearfix:before{content:"";display:table;border-collapse:collapse}.searchandfilter-date-picker .ui-helper-clearfix:after{clear:both}.searchandfilter-date-picker .ui-helper-clearfix{min-height:0}.searchandfilter-date-picker .ui-helper-zfix{width:100%;height:100%;top:0;left:0;position:absolute;opacity:0;filter:Alpha(Opacity=0)}.searchandfilter-date-picker .ui-front{z-index:100}.searchandfilter-date-picker .ui-state-disabled{cursor:default!important}.searchandfilter-date-picker .ui-icon{display:block;text-indent:-99999px;overflow:hidden;background-repeat:no-repeat}.searchandfilter-date-picker .ui-widget-overlay{position:fixed;top:0;left:0;width:100%;height:100%}.searchandfilter-date-picker .ui-datepicker{width:17em;padding:.2em .2em 0;display:none}.searchandfilter-date-picker .ui-datepicker .ui-datepicker-header{position:relative;padding:.2em 0}.searchandfilter-date-picker .ui-datepicker .ui-datepicker-next,.searchandfilter-date-picker .ui-datepicker .ui-datepicker-prev{position:absolute;top:2px;width:1.8em;height:1.8em}.searchandfilter-date-picker .ui-datepicker .ui-datepicker-next-hover,.searchandfilter-date-picker .ui-datepicker .ui-datepicker-prev-hover{top:1px}.searchandfilter-date-picker .ui-datepicker .ui-datepicker-prev{left:2px}.searchandfilter-date-picker .ui-datepicker .ui-datepicker-next{right:2px}.searchandfilter-date-picker .ui-datepicker .ui-datepicker-prev-hover{left:1px}.searchandfilter-date-picker .ui-datepicker .ui-datepicker-next-hover{right:1px}.searchandfilter-date-picker .ui-datepicker .ui-datepicker-next span,.searchandfilter-date-picker .ui-datepicker .ui-datepicker-prev span{display:block;position:absolute;left:50%;margin-left:-8px;top:50%;margin-top:-8px}.searchandfilter-date-picker .ui-datepicker .ui-datepicker-title{margin:0 2.3em;line-height:1.8em;text-align:center}.searchandfilter-date-picker .ui-datepicker .ui-datepicker-title select{font-size:1em;margin:1px 0}.searchandfilter-date-picker .ui-datepicker select.ui-datepicker-month-year{width:100%}.searchandfilter-date-picker .ui-datepicker select.ui-datepicker-month,.searchandfilter-date-picker .ui-datepicker select.ui-datepicker-year{width:49%}.searchandfilter-date-picker .ui-icon{width:16px;height:16px;background-position:16px 16px}.searchandfilter-date-picker .ui-datepicker table{width:100%;font-size:.9em;border-collapse:collapse;margin:0 0 .4em}.searchandfilter-date-picker .ui-datepicker th{padding:.7em .3em;text-align:center;font-weight:700;border:0}.searchandfilter-date-picker .ui-datepicker td{border:0;padding:1px}.searchandfilter-date-picker .ui-datepicker td a,.searchandfilter-date-picker .ui-datepicker td span{display:block;text-align:center;text-decoration:none}.searchandfilter-date-picker .ui-widget{font-family:Trebuchet MS,Tahoma,Verdana,Arial,sans-serif;font-size:1.1em}.ll-skin-melon .ui-datepicker{padding:0}.ll-skin-melon .ui-datepicker-header{border:none;background:0 0;font-weight:400;font-size:15px}.ll-skin-melon .ui-datepicker-header .ui-state-hover{background:0 0;border-color:transparent;cursor:pointer;border-radius:0;-webkit-border-radius:0;-moz-border-radius:0}.ll-skin-melon .ui-datepicker .ui-datepicker-title{margin-top:.4em;margin-bottom:.3em;color:#e9f0f4}.ll-skin-melon .ui-datepicker .ui-datepicker-next,.ll-skin-melon .ui-datepicker .ui-datepicker-next-hover,.ll-skin-melon .ui-datepicker .ui-datepicker-prev,.ll-skin-melon .ui-datepicker .ui-datepicker-prev-hover{top:.9em;border:none}.ll-skin-melon .ui-datepicker .ui-datepicker-prev-hover{left:2px}.ll-skin-melon .ui-datepicker .ui-datepicker-next-hover{right:2px}.ll-skin-melon .ui-datepicker .ui-datepicker-next span,.ll-skin-melon .ui-datepicker .ui-datepicker-prev span{background-image:url(//limecall.com/wp-content/plugins/search-filter-pro/public/assets/css/../img/ui-icons_ffffff_256x240.png);background-position:-32px 0;margin-top:0;top:0;font-weight:400}.ll-skin-melon .ui-datepicker .ui-datepicker-prev span{background-position:-96px 0}.ll-skin-melon .ui-datepicker table{margin:0}.ll-skin-melon .ui-datepicker th{padding:1em 0;color:#ccc;font-size:13px;font-weight:400;border:none;border-top:1px solid #3a414d}.ll-skin-melon .ui-state-disabled{opacity:1}.searchandfilter .disabled,.searchandfilter.search-filter-disabled .noUi-connect{opacity:.7}.ll-skin-melon .ui-state-disabled .ui-state-default{color:#fba49e}/*! nouislider - 11.1.0 - 2018-04-02 11:18:13 */.noUi-target,.noUi-target *{-webkit-touch-callout:none;-webkit-tap-highlight-color:transparent;-webkit-user-select:none;-ms-touch-action:none;touch-action:none;-ms-user-select:none;-moz-user-select:none;user-select:none;-moz-box-sizing:border-box;box-sizing:border-box}.noUi-target{position:relative;direction:ltr;background:#FAFAFA;border-radius:4px;border:1px solid #D3D3D3;box-shadow:inset 0 1px 1px #F0F0F0,0 3px 6px -5px #BBB}.noUi-base,.noUi-connects{width:100%;height:100%;position:relative;z-index:1}.noUi-connect,.noUi-handle,.noUi-marker,.noUi-origin,.noUi-pips,.noUi-tooltip,.noUi-value{position:absolute}.noUi-connects{overflow:hidden;z-index:0;border-radius:3px}.noUi-connect,.noUi-origin{will-change:transform;z-index:1;top:0;left:0;height:100%;width:100%;-ms-transform-origin:0 0;-webkit-transform-origin:0 0;transform-origin:0 0}html:not([dir=rtl]) .noUi-horizontal .noUi-origin{left:auto;right:0}.noUi-vertical .noUi-origin{width:0}.noUi-horizontal .noUi-origin{height:0}.noUi-state-tap .noUi-connect,.noUi-state-tap .noUi-origin{-webkit-transition:transform .3s;transition:transform .3s}.noUi-state-drag *{cursor:inherit!important}.noUi-horizontal{height:18px}.noUi-horizontal .noUi-handle{width:34px;height:28px;left:-17px;top:-6px}.noUi-vertical{width:18px}.noUi-vertical .noUi-handle{width:28px;height:34px;left:-6px;top:-17px}html:not([dir=rtl]) .noUi-horizontal .noUi-handle{right:-17px;left:auto}.noUi-connect{background:#3FB8AF}.noUi-draggable{cursor:ew-resize}.noUi-vertical .noUi-draggable{cursor:ns-resize}.noUi-handle{border:1px solid #D9D9D9;border-radius:3px;background:#FFF;cursor:default;box-shadow:inset 0 0 1px #FFF,inset 0 1px 7px #EBEBEB,0 3px 6px -3px #BBB}.noUi-active{box-shadow:inset 0 0 1px #FFF,inset 0 1px 7px #DDD,0 3px 6px -3px #BBB}.noUi-handle:after,.noUi-handle:before{content:"";display:block;position:absolute;height:14px;width:1px;background:#E8E7E6;left:14px;top:6px}.noUi-handle:after{left:17px}.noUi-vertical .noUi-handle:after,.noUi-vertical .noUi-handle:before{width:14px;height:1px;left:6px;top:14px}.noUi-vertical .noUi-handle:after{top:17px}[disabled] .noUi-connect{background:#B8B8B8}[disabled] .noUi-handle,[disabled].noUi-handle,[disabled].noUi-target{cursor:not-allowed}.noUi-pips,.noUi-pips *{-moz-box-sizing:border-box;box-sizing:border-box}.noUi-pips{color:#999}.noUi-value{white-space:nowrap;text-align:center}.noUi-value-sub{color:#ccc;font-size:10px}.noUi-marker{background:#CCC}.noUi-marker-large,.noUi-marker-sub{background:#AAA}.noUi-pips-horizontal{padding:10px 0;height:80px;top:100%;left:0;width:100%}.noUi-value-horizontal{-webkit-transform:translate(-50%,50%);transform:translate(-50%,50%)}.noUi-rtl .noUi-value-horizontal{-webkit-transform:translate(50%,50%);transform:translate(50%,50%)}.noUi-marker-horizontal.noUi-marker{margin-left:-1px;width:2px;height:5px}.noUi-marker-horizontal.noUi-marker-sub{height:10px}.noUi-marker-horizontal.noUi-marker-large{height:15px}.noUi-pips-vertical{padding:0 10px;height:100%;top:0;left:100%}.noUi-value-vertical{-webkit-transform:translate(0,-50%);transform:translate(0,-50%,0);padding-left:25px}.noUi-rtl .noUi-value-vertical{-webkit-transform:translate(0,50%);transform:translate(0,50%)}.noUi-marker-vertical.noUi-marker{width:5px;height:2px;margin-top:-1px}.noUi-marker-vertical.noUi-marker-sub{width:10px}.noUi-marker-vertical.noUi-marker-large{width:15px}.noUi-tooltip{display:block;border:1px solid #D9D9D9;border-radius:3px;background:#fff;color:#000;padding:5px;text-align:center;white-space:nowrap}.noUi-horizontal .noUi-tooltip{-webkit-transform:translate(-50%,0);transform:translate(-50%,0);left:50%;bottom:120%}.noUi-vertical .noUi-tooltip{-webkit-transform:translate(0,-50%);transform:translate(0,-50%);top:50%;right:120%}.searchandfilter p{margin-top:1em;display:block}.searchandfilter ul{display:block;margin-top:0;margin-bottom:0}.searchandfilter ul li{list-style:none;display:block;padding:10px 0;margin:0}.searchandfilter ul li li{padding:5px 0}.searchandfilter ul li ul li ul{margin-left:20px}.searchandfilter label{display:inline-block;margin:0;padding:0}.searchandfilter>ul>li[data-sf-combobox="1"] label{display:block}.searchandfilter li[data-sf-field-input-type=checkbox] label,.searchandfilter li[data-sf-field-input-type=radio] label,.searchandfilter li[data-sf-field-input-type=range-radio] label,.searchandfilter li[data-sf-field-input-type=range-checkbox] label{padding-left:10px}.searchandfilter .sf-date-prefix{padding-right:5px;display:inline-block}.searchandfilter .sf-count,.searchandfilter .sf-date-postfix{padding-left:5px;display:inline-block}.searchandfilter .screen-reader-text{clip:rect(1px,1px,1px,1px);height:1px;overflow:hidden;position:absolute!important;width:1px}.searchandfilter h4{margin:0;padding:5px 0 10px;font-size:16px}.searchandfilter .sf-range-max,.searchandfilter .sf-range-min{max-width:80px}.searchandfilter .sf-meta-range-radio-fromto .sf-range-max,.searchandfilter .sf-meta-range-radio-fromto .sf-range-min{display:inline-block;vertical-align:middle}.searchandfilter .sf-meta-range-radio-fromto span.sf-range-values-seperator{vertical-align:middle;display:inline-block;margin:0 15px}.searchandfilter .datepicker{max-width:170px}.searchandfilter select.sf-input-select{min-width:170px}.searchandfilter select.sf-range-max.sf-input-select,.searchandfilter select.sf-range-min.sf-input-select{min-width:auto}.searchandfilter ul>li>ul:not(.children){margin-left:0}.searchandfilter .meta-slider{margin-top:10px;margin-bottom:10px;height:15px;max-width:220px}.searchandfilter .noUi-connect{background-color:#526E91}.searchandfilter .noUi-horizontal.noUi-extended{padding:0 10px}.searchandfilter .noUi-horizontal.noUi-extended .noUi-origin{right:-10px}.searchandfilter .noUi-handle{border-color:#ccc}.searchandfilter .noUi-horizontal .noUi-handle{width:24px;height:24px;top:-5px;border-radius:20px;left:-12px}.searchandfilter .noUi-horizontal .noUi-handle:after,.searchandfilter .noUi-horizontal .noUi-handle:before{height:9px;top:7px}.searchandfilter .noUi-horizontal .noUi-handle:before{left:9px}.searchandfilter .noUi-horizontal .noUi-handle:after{left:12px}.search-filter-scroll-loading{display:block;margin:20px 10px 10px;height:30px;width:30px;animation:search-filter-loader-rotate .7s infinite linear;border:5px solid rgba(0,0,0,.15);border-right-color:rgba(0,0,0,.6);border-radius:50%}@keyframes search-filter-loader-rotate{0%{transform:rotate(0)}100%{transform:rotate(360deg)}}.ll-skin-melon{font-size:90%}.ll-skin-melon .ui-datepicker td{background:#f7f7f7;border:none;padding:0}.ll-skin-melon .ui-datepicker th{border-color:#4D6077}.ll-skin-melon .ui-widget{font-family:inherit;background:#526E91;border:none;border-radius:0;-webkit-border-radius:0;-moz-border-radius:0;-moz-box-shadow:0 0 3px rgba(0,0,0,.3);-webkit-box-shadow:0 0 3px rgba(0,0,0,.3);box-shadow:0 0 3px rgba(0,0,0,.3)}.searchandfilter.horizontal ul>li{display:inline-block;padding-right:10px}.searchandfilter.horizontal ul>li li{display:block}.ll-skin-melon td .ui-state-default{background:0 0;border:none;text-align:center;padding:.3em;margin:0;font-weight:400;color:#6C88AC;font-size:14px}.ll-skin-melon td .ui-state-active{background:#526E91;color:#fff}.ll-skin-melon td .ui-state-hover{background:#C4D6EC}.searchandfilter li.hide,.searchandfilter select option.hide{display:none}.chosen-container-multi .chosen-choices li.search-field input[type=text]{height:auto;padding:5px;color:#666;font-family:inherit}.chosen-container{font-size:14px}.chosen-container-single .chosen-single{height:auto}.chosen-container-multi .chosen-choices li.search-choice{margin:3px 3px 3px 5px}.search-filter-results .sf-active{font-weight:700}.search-filter-results .sf-disabled{opacity:.5} .wpp-list li{overflow:hidden;float:none;clear:both;margin-bottom:1rem}.wpp-list li:last-of-type{margin-bottom:0}.wpp-thumbnail{display:inline;float:left;margin:0 1rem 0 0;border:none}.wpp-meta,.post-stats{display:block;font-size:.8em} /* Theme Name: Limecall Theme URI: Author: Hrytsenko Bohdan Author URI: https://www.linkedin.com/in/bohdan-hrytsenko-77a088ab/ This theme, like WordPress, is licensed under the GPL. Use it to make something cool, have fun, and share what you've learned with others. */ @media only screen and (max-width:768px){body,html{overflow-x:hidden;position:relative;height:100%}}@media only screen and (max-width:768px){body .show_desctop{display:none}body .home-review .rate{margin-bottom:30px;text-align:center}body .home-review .rate .stars{margin:0 auto}body .home_intro__title .title{font-size:36px}body .home_intro__word .title{font-size:100px}body .title__secondary{font-size:30px}body .signature p{margin-bottom:30px}body .home_call{padding-bottom:200px}body .home_way:before{display:none}body .home_way_item{padding:25px 0 50px;border-right:0;border-bottom:2px solid #283238}body .home_way_item:nth-child(2){border-bottom:0}body .home_way_item__table ul{width:50%}body .home_how .tab-content{-webkit-box-ordinal-group:3;-ms-flex-order:2;order:2;margin-top:30px}body .home_how .nav-tabs{margin-bottom:30px}body .home_testimonial__item p{padding:40px 15px}body .home_testimonial__item p:before{left:0;top:10px}body .home_intro__form form{-webkit-box-orient:vertical;-webkit-box-direction:normal;-ms-flex-direction:column;flex-direction:column;-webkit-box-align:center;-ms-flex-align:center;align-items:center}body .home_intro__form form input{width:80%!important;margin-bottom:10px!important}body .home_top__text .title{font-size:30px}body .home_top__text p{padding-right:0}body .home_top__image{padding-top:70px}body .home_top__logos ul li{margin-bottom:10px}body .home_list__wrapper .img{display:none}body .contant_box_404 h3{font-size:40px}body .features_header__title .title{font-size:36px}body .features_wrap__text{-webkit-box-ordinal-group:2;-ms-flex-order:1;order:1;margin-bottom:30px}body .features_wrap__img{-webkit-box-ordinal-group:3;-ms-flex-order:2;order:2;text-align:center}body .features_header_top_list__item{width:70%}body .features_hero .title{font-size:36px}body .features_list__item{margin:0 auto 50px auto}body .features_cat_hero .title{font-size:36px}body .features_cat_hero img{max-width:100%}body .features_cat_list .row{text-align:center}body .features_cat_list h3{font-size:36px}body .blog_list .nav .nav-item{margin:0 5px}body .blog_list .nav .nav-item .nav-link{padding:5px 0}body .single_content{width:100%}body .blog_single__popular{display:none}body .blog_header__wrapper .title{font-size:36px}body .cases_header .title,body .cases_header p{width:100%}body .cases_about__wrapper .title__secondary{margin-top:30px}body .cases_list__item{width:70%}body .about_header__title .title{font-size:36px}body .team_values_list:nth-child(odd) .team_values_list__item:first-child{-webkit-box-ordinal-group:2;-ms-flex-order:1;order:1}body .team_values_list:nth-child(odd) .team_values_list__item:nth-child(2){-webkit-box-ordinal-group:3;-ms-flex-order:2;order:2}body .pricing_compare_item__title .title{font-size:8px}body .pricing_compare_item__name p{font-size:8px}body .pricing_compare_item__full .title{font-size:8px}body .pricing_compare_item__text{padding-top:21px}body .pricing_compare_item__text p{font-size:8px}body .pricing_compare_wrap{padding:0 15px}body .pricing_compare_item{padding:0;position:relative}body .pricing_compare_item__title{padding:10px 0}body .pricing_compare_item__title .title{font-size:6px}body .pricing_compare_item__name{min-height:70px}body .pricing_compare_item__text{min-height:70px}body .pricing_hero .title{font-size:36px}body .plans_compare__first{-ms-flex-wrap:wrap;flex-wrap:wrap;border-left:1px solid #d4d4d7}body .plans_compare__first p{font-size:14px}body .plans_compare .t-xl{width:100%}body .plans_compare .t-xs{width:25%}body .plans_compare__table{-ms-flex-wrap:wrap;flex-wrap:wrap;border-left:1px solid #d4d4d7}body .plans_compare__table:nth-of-type(even){background-color:transparent}body .plans_compare__table div p{padding:10px 15px}body .plans_compare__table div:first-child{background:#fbfbfb}body .plans_compare .hover-tooltip .tooltip{min-width:100%;left:0;bottom:42px}body .plans_compare .hover-tooltip .tooltip:before{display:none}body .contacts__height{padding:30px 0}body .contacts__form{padding:30px 15px!important}body .integration__text .title{font-size:36px}body .integration__text img{width:100%}body .integration_item{width:47%}body .integrations-hero .wrapper h1{font-size:36px}body .dynamic-hero{padding:60px 0 400px}body .dynamic-hero .text h1{font-size:36px;padding-top:40px}body .dynamic-hero .bg-wrapper{position:absolute;bottom:0;width:100%;height:400px}body .dynamic-hero .bg-wrapper .bg{right:0;height:400px;background-size:cover;background-position:right}body .dynamic-hero .image img{width:200px}body .dynamic-hero .image img.display{right:25px}body .alerts .wrapper .tab-content .tab-pane img{max-width:100%}body .home-tools .wrapper{max-width:100%}body .home-learn .wrapper .image img{max-width:100%}body .home_top_v3{padding-top:60px}body .demo-tabs .wrapper .tab-content .tab-pane .item{-webkit-box-orient:vertical;-webkit-box-direction:normal;-ms-flex-direction:column;flex-direction:column}body .demo-tabs .wrapper .tab-content .tab-pane .item .image{padding:0;width:100%;margin-bottom:30px}body .demo-tabs .wrapper .tab-content .tab-pane .item .text{padding:0;width:100%}body .callpage_header__text .title{font-size:36px}body .callpage_wrap{-webkit-box-pack:justify;-ms-flex-pack:justify;justify-content:space-between;-webkit-box-align:center;-ms-flex-align:center;align-items:center;margin-bottom:50px}body .callpage_wrap:nth-of-type(odd) .callpage_wrap__text{-webkit-box-ordinal-group:3;-ms-flex-order:2;order:2}body .callpage_wrap:nth-of-type(odd) .callpage_wrap__img{-webkit-box-ordinal-group:2;-ms-flex-order:1;order:1}body .callpage_wrap__item{text-align:center}body .callpage_table{padding-bottom:0}body .callpage_table_item p{padding:5px 0;font-size:12px}body .how_header__text .title{font-size:36px}body .automation_item table tbody tr td{padding:0 10px;font-size:12px}body .product_overview__header{padding:150px 0 50px}body .product_overview__header .title{font-size:42px}body .product_overview__content{padding:50px 0}body .product_overview__nav .menu-product-container{padding:0 15px}body .product_overview__nav .menu-product-container ul{-ms-flex-wrap:wrap;flex-wrap:wrap;padding-left:0}body .product_overview__nav .menu-product-container ul li.current-menu-item a{font-weight:500}body .product_overview__nav .menu-product-container ul li a{width:50%;padding:5px 0;margin-right:0}body .product_overview__nav .menu-product-container ul li a.active{font-weight:600}body .product_overview__nav .menu-product-container ul li a:before{display:none}body .header_product .header_wrap{padding:5px 15px}body .ecommerce_header__title .title{font-size:36px}body .ecommerce_header__comment .comment{padding:30px 0}body .ecommerce_header__comment .comment:before{width:100%;height:100%;background-size:cover}body .ecommerce_header__comment .comment p{max-width:100%;margin-left:20px;padding:0 15px;font-size:14px;line-height:16px}body .conversations_list__item{max-width:345px}body .personalize_list__item img{max-width:345px}body .ecommerce_review p{font-size:18px;line-height:20px}body .af_header__text .title{font-size:36px}body .af_bar{display:none}body .footer__subscribe form p{-webkit-box-orient:vertical;-webkit-box-direction:normal;-ms-flex-direction:column;flex-direction:column}body .footer_logo{display:block;margin-bottom:35px}body .refunds__top .title{font-size:36px}body .refunds_list .accordion .card .card-header .btn{font-size:18px;text-align:left}body .refunds_list .accordion .card .collapse .card-body,body .refunds_list .accordion .card .collapsing .card-body{padding:30px 0 0}body .cta_global{padding:60px 0}body .cta_global__btns{-webkit-box-orient:vertical;-webkit-box-direction:normal;-ms-flex-direction:column;flex-direction:column}body .cta_global__btns a{margin:0 auto 15px auto}body .testimonial_global div[class*=col-]:first-child{margin-bottom:35px}body .testimonial_global__text{margin-bottom:20px}body .testimonial_global__text p{font-size:24px}body .support_left p{margin-bottom:35px}body .support_left img{margin-bottom:35px}body .support_right .item{margin-bottom:35px}body .support_right .item:last-of-type{margin-bottom:0}body .home_how nav .nav{margin:0 auto}body .utm div[class*=col-]{min-height:auto}body .utm__text{padding:30px 15px;min-height:auto}body .utm__text img{margin-bottom:30px}body .utm__text .title{font-size:26px;line-height:1.2}body .utm__text p{font-size:18px}body .utm__text small{font-size:14px}body .utm__image{padding:30px 15px;text-align:center;min-height:auto}body .utm__image img{padding:0}body .home_top_v3__info{margin-bottom:35px}body .home_top_v3__info .title{font-size:36px;margin-bottom:30px}body .home_top_v3__info p{margin-bottom:30px}body .home_top_v3__info .info ul{-webkit-box-pack:center;-ms-flex-pack:center;justify-content:center}body .home_top_v3__info .info ul li{font-size:18px}body .home_top_v3__info .info .rate{-webkit-box-pack:center;-ms-flex-pack:center;justify-content:center;-ms-flex-wrap:wrap;flex-wrap:wrap}body .home_top_v3__info .info .rate .stars{width:100%;text-align:center}body .home_top_v3__info .info .rate p{font-size:18px}body .stars_hero .title{font-size:36px}body .benefits_hero__image{text-align:center;margin-top:35px}body .benefits_item{padding:15px 15px 0}body .benefits_item__image img{max-width:100%}body .benefits_cta{padding:15px}body .benefits_list .benefits_full .benefits_item{-webkit-box-orient:vertical;-webkit-box-direction:normal;-ms-flex-direction:column;flex-direction:column}body .benefits_list .benefits_full .benefits_item__info{width:100%}body .benefits_list .benefits_full .benefits_item__image{width:100%}body .early-stage h1{font-size:36px}body .early-tabs .nav-tabs .nav-item{width:100%;padding:15px}body .affiliates-earn .img{margin-top:30px}body .affiliates-manager .wrapper{padding:20px 15px}body .affiliates-manager .wrapper img{max-width:300px}body .brand-assets-text img{margin-top:30px}body .brand-assets-colors .wrapper .item{padding:20px 15px}}@media only screen and (max-width:992px){body .header{padding-top:15px}body .header_mobile{width:100%;height:100vh}body .header_mobile__top{display:-webkit-box;display:-ms-flexbox;display:flex}body .header_mobile .header_nav{display:-webkit-box;display:-ms-flexbox;display:flex}body .header_nav a{color:#fff}body .header_wrap{position:relative;border-bottom:1px solid rgba(255,255,255,.39);padding-bottom:15px;z-index:4}body .header_wrap__nav ul li a{padding:0}body .header_wrap__nav ul .highlight a{color:#fff}body .header_wrap__nav ul li{padding:0}body .header_wrap__left.white a:first-child{display:none}body .header_wrap__left.white a:nth-child(2){display:block}body .header_wrap__icon.white a i{color:#fff}body .header_wrap__icon.white a:first-child{display:none}body .header_wrap__icon.white a:nth-child(2){display:block}body .header_wrap__nav{display:none}body .header_wrap__icon{display:block}body .home_logo_list__item{text-align:center;margin-bottom:15px}body .footer_bottom__copyright{-webkit-box-orient:vertical;-webkit-box-direction:normal;-ms-flex-direction:column;flex-direction:column;margin-bottom:15px}body .footer_bottom__nav{margin-bottom:15px}body .footer_bottom__nav ul{-webkit-box-pack:start;-ms-flex-pack:start;justify-content:flex-start}body .home_logo_list__item{padding:0 15px;width:45%}body .verifier_list__item:nth-child(2){border-top:0}body .home_top_v3{padding:60px 0}body .home_top__text{padding-top:50px}body .home_top__image{text-align:center}body .home_top__image img{max-width:100%}body .home_top__image .shape{display:none}body .home_list{padding-bottom:80px}body .home_list__wrapper [class*=' col-']{margin-bottom:30px}body .pricing_boxes__one{margin-bottom:0}body .pricing_boxes__two{margin-bottom:0}body .pricing_boxes__two .row{-webkit-box-shadow:none;box-shadow:none}body .pricing_boxes__two .pricing_box{-webkit-box-shadow:0 0 25px rgba(0,0,0,.1);box-shadow:0 0 25px rgba(0,0,0,.1)}body .pricing_box__features{max-width:100%}body .pricing_table__names .nav-tabs .nav-link{font-size:18px}body .pricing_list{-webkit-box-pack:center;-ms-flex-pack:center;justify-content:center}body .product_ov_content__img{-webkit-box-ordinal-group:3;-ms-flex-order:2;order:2}body .product_ov_content__info{-webkit-box-ordinal-group:2;-ms-flex-order:1;order:1}body .product_ov_content__info .title{font-size:32px}body .product_ov_content:nth-child(odd) .product_ov_content__info{-webkit-box-ordinal-group:2;-ms-flex-order:1;order:1}body .product_ov_content:nth-child(odd) .product_ov_content__img{-webkit-box-ordinal-group:3;-ms-flex-order:2;order:2}body .push_header div[class*=col-]:first-of-type{margin-bottom:35px}body .push_header div[class*=col-]:nth-of-type(2){text-align:center}body .push_header div[class*=col-] img{max-width:350px}body .push_blocks__item{text-align:center}body .push_blocks__item:first-of-type{margin-bottom:35px}body .push_blocks__item:first-of-type img{max-width:350px}body .push_blocks:nth-of-type(odd) .push_blocks__item:first-of-type{-webkit-box-ordinal-group:2;-ms-flex-order:1;order:1}body .push_blocks:nth-of-type(odd) .push_blocks__item:nth-of-type(2){-webkit-box-ordinal-group:3;-ms-flex-order:2;order:2;text-align:center;margin-bottom:35px}body .push_blocks:nth-of-type(odd) .push_blocks__item:nth-of-type(2) img{max-width:350px}body .push_hiw .line{display:none}body .push_advantages__item{-webkit-box-orient:vertical;-webkit-box-direction:normal;-ms-flex-direction:column;flex-direction:column;-webkit-box-align:center;-ms-flex-align:center;align-items:center}body .push_advantages__item .img{margin-bottom:15px}body .push_advantages__item .text{text-align:center}body .push_advantages__item .text .title{font-size:18px;font-weight:600}body .push_advantages__item .text p{font-size:18px;max-width:100%}body .push_highlight__item{text-align:center}body .push_highlight__item .title{font-size:18px;font-weight:600}body .push_highlight__item p{font-size:18px}}@media only screen and (min-width:768px) and (max-width:992px){body .sticky_header .title{font-size:12px}body .home_call{background-position:200px bottom}body .home_way_item__table ul{width:66%}body .pricing_compare_item__title{font-size:10px}body .pricing_compare_item__name p{font-size:10px}body .pricing_compare_item__full{font-size:10px}body .pricing_compare_item__text{padding-top:21px}body .pricing_compare_item__text p{font-size:10px}body .product_overview__nav .menu-product-container ul{padding-left:0}body .product_overview__nav .menu-product-container ul li a{font-size:12px}body .personalize_list__item .title{min-height:56px}body .personalize_list__item img{max-width:100%}body .utm__text{padding:50px 15px}body .utm__text .title{font-size:40px;line-height:1.2}body .utm__text p{font-size:26px}body .utm__image{padding:50px 15px}body .plans_compare .hover-tooltip .tooltip{min-width:440px}}@media only screen and (min-width:768px) and (max-width:1200px){body .header_wrap__nav ul li a{padding:0 10px}body .header_nav__form input[type=email],body .header_nav__form input[type=submit]{width:150px;height:35px;font-size:13px}body .footer_bottom__socials ul li{margin:0 5px}body .home_top_v3__info .title{font-size:40px}}@media only screen and (max-width:1024px){body .guides .container{-webkit-transform:inherit;transform:inherit}body .guides__bar{display:none}body .guides__header .title{font-size:30px;text-align:left}}@media only screen and (min-width:993px) and (max-width:1200px){body .home_way_item__table ul{width:50%}body .guides__bar{left:4%;width:20%}body .product_overview__nav .menu-product-container ul{padding-left:148px}body .product_overview__nav .menu-product-container ul li a{font-size:12px}body .header_wrap__left img{display:none;max-height:20px;margin-right:5px}body .navigation ul li a{padding:5px}}@media only screen and (max-width:1200px){body .container{padding:0 15px}body .home_top_v3__image img{max-width:100%}}.color_orange{color:#ff572b}.color_green{color:#37a516}.color_red{color:#ef1d1d}body{font-family:Bebas,sans-serif}body{font-family:canada-type-gibson,sans-serif!important;overflow-x:hidden!important;position:relative;height:100%}.container{max-width:100%;margin:0 auto}.hide{display:none!important}ol,ul{margin-bottom:0;padding:0;list-style:none}ol li,ul li{color:#283238;font-size:18px;font-weight:300}ol li b,ol li strong,ul li b,ul li strong{font-weight:600}.center{margin:0 auto}.align-center{text-align:center}.title{margin:0}.title__secondary{color:#283238;font-size:40px;font-weight:300}.title__secondary b,.title__secondary strong{font-weight:600}.title__small{color:#283238;font-size:25px;font-weight:300}.title__small b,.title__small strong{font-weight:600}p{color:#283238;font-size:18px;font-weight:300}p b,p strong{font-weight:600}img{max-width:100%;height:auto}body.over,html.over{position:relative;overflow:hidden}.btn_grey{display:-webkit-box;display:-ms-flexbox;display:flex;-webkit-box-align:center;-ms-flex-align:center;align-items:center;-webkit-box-pack:center;-ms-flex-pack:center;justify-content:center;text-transform:uppercase;color:#000;font-size:14px;font-weight:500;letter-spacing:1.4px;width:235px;max-width:100%;height:46px;border:1px solid #e2e2e2;background-color:#e2e2e2;margin:0 5px;outline:0;-webkit-transition:.3s;transition:.3s}.btn_grey:hover{-webkit-transition:.3s;transition:.3s;color:#fff;text-decoration:none;opacity:.7}.btn_dark{color:#fff;background-color:#283238}.btn_dark:hover{text-decoration:none;color:#fff;background-color:#2c90e7}.btn_blue{background-color:#2c90e7;color:#fff}.btn_blue:hover{text-decoration:none;color:#fff;background-color:#283238}.btn_white{background-color:#fff;color:#283238}.btn_white:hover{text-decoration:none;color:#fff;background-color:#283238}.lime-call-popup .modal-content .presentation .material-icons{color:#fff;right:10px;position:absolute;top:-25px;opacity:1}.cta_global{border-top:1px solid #e9eaeb;padding:160px 0;overflow:hidden;position:relative}.cta_global .title__secondary{color:#283238;font-weight:600;margin-bottom:30px}.cta_global p{margin-bottom:50px;text-align:center}.cta_global__form form{max-width:535px;margin:0 auto}.cta_global__form form .ajax-loader{display:none!important}.cta_global__form form .wpcf7-not-valid-tip{font-size:14px;text-align:left}.cta_global__form form .wpcf7-response-output{text-align:center;font-size:14px;margin:0}.cta_global__form form p{display:-webkit-box;display:-ms-flexbox;display:flex;-webkit-box-pack:center;-ms-flex-pack:center;justify-content:center;margin-bottom:15px}.cta_global__form form input[type=email]{width:300px;height:46px;border:1px solid #283238;border-radius:0;padding:0 15px;font-size:14px;color:#283238;-webkit-appearance:none;-moz-appearance:none;appearance:none;outline:0}.cta_global__form form input[type=submit]{height:46px;border:0;outline:0}.cta_global__rectangles{display:none;max-width:1920px;margin:0 auto;position:absolute;top:0;left:0;width:100%;height:100%}.cta_global__rectangles .rectangle{-webkit-animation-name:bounce-1;animation-name:bounce-1;-webkit-animation-timing-function:linear;animation-timing-function:linear;-webkit-animation-iteration-count:infinite;animation-iteration-count:infinite;position:absolute}.cta_global__rectangles .rectangle:first-of-type{background-image:-webkit-gradient(linear,left top,left bottom,from(rgba(2,169,234,.2)),to(transparent));background-image:linear-gradient(rgba(2,169,234,.2),transparent);width:360px;height:180px;top:60px;left:calc((50% - 300px) - 360px);-webkit-animation-duration:16s;animation-duration:16s}.cta_global__rectangles .rectangle:nth-of-type(2){background-image:-webkit-gradient(linear,left top,left bottom,from(rgba(245,179,19,.2)),to(transparent));background-image:linear-gradient(rgba(245,179,19,.2),transparent);width:420px;height:120px;bottom:20px;left:calc((50% - 40px) - 420px);-webkit-animation-duration:18s;animation-duration:18s;-webkit-animation-delay:1s;animation-delay:1s}.cta_global__rectangles .rectangle:nth-of-type(3){background-image:-webkit-gradient(linear,left top,left bottom,from(rgba(197,63,223,.2)),to(transparent));background-image:linear-gradient(rgba(197,63,223,.2),transparent);width:300px;height:160px;top:20px;right:calc((50% - 360px) - 300px);-webkit-animation-duration:17s;animation-duration:17s;-webkit-animation-delay:2s;animation-delay:2s}.cta_global__rectangles .rectangle:nth-of-type(4){background-image:-webkit-gradient(linear,left top,left bottom,from(rgba(15,208,133,.2)),to(transparent));background-image:linear-gradient(rgba(15,208,133,.2),transparent);width:300px;height:160px;right:calc((50% - 560px) - 300px);bottom:0;-webkit-animation-duration:19s;animation-duration:19s;-webkit-animation-delay:3s;animation-delay:3s}.cta_global__btns{display:-webkit-box;display:-ms-flexbox;display:flex;-webkit-box-pack:center;-ms-flex-pack:center;justify-content:center;-ms-flex-wrap:wrap;flex-wrap:wrap}.cta_global__btns a{margin:0 15px}.cta_global__btns ul{width:100%;display:-webkit-box;display:-ms-flexbox;display:flex;-webkit-box-pack:center;-ms-flex-pack:center;justify-content:center;-webkit-box-align:center;-ms-flex-align:center;align-items:center;-ms-flex-wrap:wrap;flex-wrap:wrap;margin-top:15px}.cta_global__btns ul li{margin:0 15px;font-size:14px;font-weight:300;color:#fff}.cta_global__btns ul li i{color:#fff;margin-right:10px}.cta_global--text p{margin:15px 0 0}.cta_global--text p a{text-decoration:underline;color:#283238;-webkit-transition:.3s;transition:.3s}.cta_global--text p a:hover{-webkit-transition:.3s;transition:.3s;color:#2c90e7}@-webkit-keyframes bounce-1{0%{-webkit-transform:translateY(0);transform:translateY(0)}50%{-webkit-transform:translateY(-50px);transform:translateY(-50px)}100%{-webkit-transform:translateY(0);transform:translateY(0)}}@keyframes bounce-1{0%{-webkit-transform:translateY(0);transform:translateY(0)}50%{-webkit-transform:translateY(-50px);transform:translateY(-50px)}100%{-webkit-transform:translateY(0);transform:translateY(0)}}.reviews_global{padding:70px 0}.reviews_global .title__secondary{font-weight:600}.reviews_global .wrapper{margin-top:50px}.reviews_global .wrapper .item{text-align:center}.reviews_global .wrapper .item img{max-width:200px}.demo_global{padding:60px 0;position:relative}.demo_global p{margin-bottom:50px}.demo_global__icons_left{width:250px;position:absolute;top:0;left:0;height:100%;z-index:-1}.demo_global__icons_left .icon{-webkit-animation:float 4s linear infinite;animation:float 4s linear infinite;animation-direction:reverse;position:absolute}.demo_global__icons_left .icon:first-of-type{background:#9b3bd6;height:11px;width:11px;border-radius:50px;top:47%;left:0;-webkit-animation-duration:4.5s;animation-duration:4.5s}.demo_global__icons_left .icon:nth-of-type(2){background:#cfd63b;height:21px;width:21px;top:6.75%;left:19.25%;-webkit-animation-duration:5s;animation-duration:5s}.demo_global__icons_left .icon:nth-of-type(3){height:21px;width:21px;top:76.5%;left:19%;-webkit-animation-duration:5.5s;animation-duration:5.5s}.demo_global__icons_left .icon:nth-of-type(4){height:18px;width:18px;top:40.25%;left:41.5%;-webkit-animation-duration:6s;animation-duration:6s}.demo_global__icons_left .icon:nth-of-type(5){width:18px;top:14.5%;left:60.5%;-webkit-animation-duration:6.5s;animation-duration:6.5s}.demo_global__icons_left .icon:nth-of-type(6){background:#3bd6bf;height:15px;width:15px;top:95%;left:67.75%;-webkit-animation-duration:7s;animation-duration:7s}.demo_global__icons_left .icon:nth-of-type(7){height:30px;width:30px;top:54.5%;left:88%;-webkit-animation-duration:7.5s;animation-duration:7.5s}.demo_global__icons_right{width:250px;position:absolute;top:0;right:0;height:100%;z-index:-1}.demo_global__icons_right .icon{-webkit-animation:float 4s linear infinite;animation:float 4s linear infinite;animation-direction:reverse;position:absolute}.demo_global__icons_right .icon:first-of-type{width:10px;top:18%;left:0;-webkit-animation-duration:4.5s;animation-duration:4.5s}.demo_global__icons_right .icon:nth-of-type(2){height:32px;width:32px;top:75%;left:11.25%;-webkit-animation-duration:5s;animation-duration:5s}.demo_global__icons_right .icon:nth-of-type(3){background:#ad3bd6;height:15px;width:15px;top:46.75%;left:21.5%;-webkit-animation-duration:5.5s;animation-duration:5.5s}.demo_global__icons_right .icon:nth-of-type(4){background:#2c90e7;height:21px;width:21px;top:0;left:40.5%;-webkit-animation-duration:6s;animation-duration:6s}.demo_global__icons_right .icon:nth-of-type(5){height:17px;width:17px;top:22%;left:55.25%;-webkit-animation-duration:6.5s;animation-duration:6.5s}.demo_global__icons_right .icon:nth-of-type(6){width:22px;top:50%;left:62.5%;-webkit-animation-duration:7s;animation-duration:7s}.demo_global__icons_right .icon:nth-of-type(4){background:#d63b3b;height:11px;width:11px;top:81.25%;left:81.25%;-webkit-animation-duration:7.5s;animation-duration:7.5s}@-webkit-keyframes float{0%{-webkit-transform:rotate(0) translate(-50%) rotate(0);transform:rotate(0) translate(-50%) rotate(0)}to{-webkit-transform:rotate(360deg) translate(-50%) rotate(-360deg);transform:rotate(360deg) translate(-50%) rotate(-360deg)}}@keyframes float{0%{-webkit-transform:rotate(0) translate(-50%) rotate(0);transform:rotate(0) translate(-50%) rotate(0)}to{-webkit-transform:rotate(360deg) translate(-50%) rotate(-360deg);transform:rotate(360deg) translate(-50%) rotate(-360deg)}}.testimonial_global{padding:70px 0;background-color:#f4f4f4}.testimonial_global__text{margin-bottom:35px}.testimonial_global__text p{font-size:48px;line-height:1.4;font-style:italic}.testimonial_global__text p b,.testimonial_global__text p strong{font-weight:600}.testimonial_global__about .title{font-size:16px;border-left:2px solid #277230;padding-left:16px}.testimonial_global__about b,.testimonial_global__about strong{display:block;font-weight:600}.btn_circle{position:relative;display:-webkit-box;display:-ms-flexbox;display:flex;-webkit-box-align:center;-ms-flex-align:center;align-items:center;-webkit-box-pack:center;-ms-flex-pack:center;justify-content:center;height:45px;width:235px;font-size:14px;font-weight:500;text-transform:uppercase;letter-spacing:1.4px;overflow:hidden;-webkit-transition:all .5s;transition:all .5s}.btn_circle:hover .anim{-webkit-animation:anim-out .75s;animation:anim-out .75s}.btn_circle:hover .anim:after{-webkit-animation:anim-out-pseudo .75s;animation:anim-out-pseudo .75s}.btn_circle .anim{-webkit-transform:translateY(-50%) translateX(-50%);transform:translateY(-50%) translateX(-50%);position:absolute;top:50%;left:50%;z-index:5;margin:0;text-align:left}.btn_circle .anim:before{position:relative;content:"";display:block;margin-top:100%}.btn_circle .anim:after{content:"";position:absolute;top:0;bottom:0;left:0;right:0;border-radius:50%}.btn_circle .icon{display:-webkit-box;display:-ms-flexbox;display:flex;-webkit-box-align:center;-ms-flex-align:center;align-items:center;-webkit-box-pack:center;-ms-flex-pack:center;justify-content:center;border-radius:4px;background:#fff;width:24px;height:24px;margin-right:15px}@-webkit-keyframes anim-out{0%{width:0}100%{width:100%}}@keyframes anim-out{0%{width:0}100%{width:100%}}@-webkit-keyframes anim-out-pseudo{0%{background:rgba(255,255,255,.55)}100%{background:0 0}}.tab-content>.tab-pane{position:inherit!important;top:inherit!important;-webkit-transform:none!important;transform:none!important}@font-face{font-family:Bebas;font-style:normal;font-weight:400;src:local("Bebas"),url(//limecall.com/wp-content/themes/limecall/css/../fonts/Bebas.woff) format("woff");font-display:swap}.top-bar{border-bottom:1px solid #e9eaeb;padding:5px 0}@media only screen and (max-width:992px){.top-bar{display:none}}.top-bar .flex{display:-webkit-box;display:-ms-flexbox;display:flex;-webkit-box-pack:start;-ms-flex-pack:start;justify-content:flex-start;-webkit-box-align:center;-ms-flex-align:center;align-items:center}.top-bar h3{color:#767581;font-size:12px;font-weight:400;margin:0 30px 0 0}.top-bar ul{margin:0;padding:0;list-style:none;display:-webkit-box;display:-ms-flexbox;display:flex;-webkit-box-align:center;-ms-flex-align:center;align-items:center}.top-bar ul li{margin-right:30px}.top-bar ul li:last-of-type{margin-right:0}.top-bar ul li:first-of-type a:hover svg path{fill:#06f;-webkit-transition:.3s;transition:.3s}.top-bar ul li:nth-of-type(2) a:hover svg path{fill:#2fc774;-webkit-transition:.3s;transition:.3s}.top-bar ul li:nth-of-type(3) a:hover svg path{fill:#9146ff;-webkit-transition:.3s;transition:.3s}.top-bar ul li a{font-size:12px;color:#ababb0;display:-webkit-box;display:-ms-flexbox;display:flex;-webkit-box-align:center;-ms-flex-align:center;align-items:center;-webkit-transition:.3s;transition:.3s}.top-bar ul li a b{font-size:14px}.top-bar ul li a svg path{-webkit-transition:.3s;transition:.3s}.top-bar ul li a:hover{color:#000;text-decoration:none;-webkit-transition:.3s;transition:.3s}.header{background-color:#fff;max-width:100%;padding:5px 0;margin:0 auto;z-index:1;border-bottom:1px solid #e9eaeb;border-top:6px solid #2c90e7}.header.sticky{width:100%;position:fixed;top:0;z-index:10}.header_product{position:fixed;width:100%;padding:0;-webkit-box-shadow:0 2px 6px 0 rgba(0,0,0,.12);box-shadow:0 2px 6px 0 rgba(0,0,0,.12)}.header_product .header_wrap{padding:5px 30px}.header_wrap{display:-webkit-box;display:-ms-flexbox;display:flex;-webkit-box-align:center;-ms-flex-align:center;align-items:center;-webkit-box-pack:justify;-ms-flex-pack:justify;justify-content:space-between}.header_wrap__left{display:-webkit-box;display:-ms-flexbox;display:flex;-webkit-box-align:center;-ms-flex-align:center;align-items:center}.header_wrap__left a:nth-child(2){display:none}.header_wrap__left img{width:auto;max-height:36px;margin-right:50px}.header_wrap__icon{display:none;text-align:right}.header_wrap__icon a:nth-child(2){display:none}.header_wrap__icon i{font-size:18px;color:#283238}.header_wrap__nav{display:-webkit-box;display:-ms-flexbox;display:flex;-webkit-box-align:center;-ms-flex-align:center;align-items:center;-webkit-box-pack:end;-ms-flex-pack:end;justify-content:flex-end}.header_wrap__nav nav{width:100%}.header_wrap__nav ul{width:100%;display:-webkit-box;display:-ms-flexbox;display:flex;list-style:none;-webkit-box-align:center;-ms-flex-align:center;align-items:center;margin-bottom:0!important}.header_wrap__nav ul .highlight a{color:#2c90e7;text-decoration:underline}.header_wrap__nav ul .active a:before{-webkit-transition:.3s;transition:.3s;-webkit-transform:rotate(180deg);transform:rotate(180deg)}.header_wrap__nav ul li{line-height:16px;padding:25px 0}.header_wrap__nav ul li a{color:#283238;font-size:14px;line-height:16px;font-weight:400;padding:0 16px;-webkit-transition:.3s;transition:.3s}.header_wrap__nav ul li a:hover{-webkit-transition:.3s;transition:.3s;color:#2c90e7}.header_wrap__nav ul .current-menu-item a{text-decoration:underline}.header_wrap__nav ul .current-menu-item .sub-menu li a{text-decoration:none}.header_wrap__nav ul .menu-item-has-children a{display:-webkit-box;display:-ms-flexbox;display:flex;-webkit-box-align:center;-ms-flex-align:center;align-items:center;position:relative}.header_wrap__nav ul .menu-item-has-children .sub-menu{max-width:170px;display:none;position:absolute;top:50px;-webkit-box-orient:vertical;-webkit-box-direction:normal;-ms-flex-direction:column;flex-direction:column;border:1px solid #ebeaeb;border-radius:4px;padding:5px 20px;z-index:2;background-color:#fff}.header_wrap__nav ul .menu-item-has-children .sub-menu li{width:100%;display:inline-block;padding:0 0 10px}.header_wrap__nav ul .menu-item-has-children .sub-menu li:last-child{padding-bottom:0}.header_wrap__nav ul .menu-item-has-children .sub-menu li a{text-transform:none;padding:7px 0;-webkit-transition:.3s;transition:.3s;border-radius:4px}.header_wrap__nav ul .menu-item-has-children .sub-menu li a:before{display:none}.header_nav a{color:#283238;font-size:16px;line-height:16px;font-weight:400;padding:0 16px;-webkit-transition:.3s;transition:.3s}.header_nav a:hover{-webkit-transition:.3s;transition:.3s}.header_nav__form form{display:-webkit-box;display:-ms-flexbox;display:flex}.header_nav__form input[type=email]{text-transform:uppercase;color:#283238;font-size:12px;font-weight:500;width:175px;height:46px;border:1px solid #283238;padding-left:20px}.header_nav__form input[type=email]::-webkit-input-placeholder{color:#283238}.header_nav__form input[type=email]:-ms-input-placeholder{color:#283238}.header_nav__form input[type=email]::-ms-input-placeholder{color:#283238}.header_nav__form input[type=email]::placeholder{color:#283238}.header_nav__form input[type=submit]{text-transform:uppercase;color:#fff;font-size:12px;font-weight:500;letter-spacing:1.4px;width:195px;height:46px;border:1px solid #283238;background-color:#283238;-webkit-transition:.3s;transition:.3s}.header_nav__form input[type=submit]:hover{-webkit-transition:.3s;transition:.3s;background-image:linear-gradient(45deg,#537c44 0,#b0c849 100%)}.header_nav__form{display:-webkit-box;display:-ms-flexbox;display:flex;-webkit-box-pack:end;-ms-flex-pack:end;justify-content:flex-end}.header_nav__form a{color:#fff;font-size:14px;font-weight:500}.header_nav__form .btn_circle{margin-left:15px;width:155px;height:35px;font-size:12px}.header_nav__form .btn_circle .icon{width:18px;height:18px;margin-right:10px}.header_nav__form .btn_circle .icon svg{width:12px;height:12px}.header_mobile{width:0;height:0;background-color:#fff;display:none;position:absolute;top:0;left:0;z-index:10}.header_mobile__top{display:none;-webkit-box-align:center;-ms-flex-align:center;align-items:center;-webkit-box-pack:justify;-ms-flex-pack:justify;justify-content:space-between;padding:15px 15px 23px}.header_mobile__top img{max-height:36px;width:auto}.header_mobile__top i{font-size:24px;color:#283238}.header_mobile .header_nav{padding:45px 15px 75px;display:none;-webkit-box-orient:vertical;-webkit-box-direction:normal;-ms-flex-direction:column;flex-direction:column;-webkit-box-pack:justify;-ms-flex-pack:justify;justify-content:space-between;height:86%;background-color:#111}.header_mobile .header_nav nav{height:100%;overflow-x:hidden;overflow-y:scroll}.header_mobile .header_nav nav ul{-webkit-box-orient:vertical;-webkit-box-direction:normal;-ms-flex-direction:column;flex-direction:column;-webkit-box-align:start;-ms-flex-align:start;align-items:flex-start}.header_mobile .header_nav nav ul li{margin-bottom:25px;width:100%}.header_mobile .header_nav nav ul li a{padding:10px;border-radius:.25rem;font-size:22px;font-weight:600;color:#fff}.header_mobile .header_nav nav ul .sub-menu{background-color:transparent;border-radius:0;padding:0}.header_mobile .header_nav nav ul .menu-item-has-children{position:relative}.header_mobile .header_nav nav ul .menu-item-has-children.active:before{-webkit-transform:rotate(90deg);transform:rotate(90deg)}.header_mobile .header_nav nav ul .menu-item-has-children.active a{background-color:#f5f4f5}.header_mobile .header_nav nav ul .menu-item-has-children.active .sub-menu{display:block}.header_mobile .header_nav nav ul .menu-item-has-children.active .sub-menu li a{background-color:transparent}.header_mobile .header_nav nav ul .menu-item-has-children:before{position:absolute;right:5px;top:11px;font-family:"Font Awesome 5 Free";font-weight:900;content:"\f054";z-index:1}.header_mobile .header_nav nav ul .menu-item-has-children .sub-menu{position:initial;max-width:100%;border:0;padding:20px 20px 0}.header_mobile .header_nav nav ul .menu-item-has-children .sub-menu li{padding:0;margin:0}.header_white .header_wrap__nav ul li a{color:#fff}.header_white .header_wrap__nav ul .menu-item-has-children a{color:#fff}.header_white .header_wrap__nav ul .menu-item-has-children a:before{color:#fff}.header_white .header_wrap__nav ul .menu-item-has-children .sub-menu a{color:#283238}@media only screen and (max-width:992px){.navigation{display:none}}.navigation ul{display:-webkit-box;display:-ms-flexbox;display:flex;-webkit-box-align:center;-ms-flex-align:center;align-items:center;padding:0;margin:0}.navigation ul li{display:inline-block;margin-right:.5rem;vertical-align:middle;text-align:left;border-bottom:0}.navigation ul li a{display:block;-webkit-transition:color .4s steps(60);transition:color .4s steps(60);font-size:14px;font-weight:400;color:#283238;padding:8px}.navigation ul li .sub-three ul{width:33.3%!important}.navigation ul li.open .sub{top:50px;opacity:1;visibility:visible}.navigation ul li .sub-small-shorter{max-width:200px!important}.navigation ul li .sub-small-longer{max-width:300px!important}.navigation ul li .sub-small{padding:30px!important;-webkit-box-shadow:0 24px 76px 0 rgba(40,48,78,.26)!important;box-shadow:0 24px 76px 0 rgba(40,48,78,.26)!important;border-radius:17px!important}.navigation ul li .sub-small ul{padding:0!important;width:100%!important}.navigation ul li .sub-small ul li:hover{-webkit-transition:.3s;transition:.3s}.navigation ul li .sub-small ul li:hover ul{opacity:1;visibility:visible}.navigation ul li .sub-small ul li ul{-webkit-transition:.3s;transition:.3s;opacity:0;visibility:hidden;position:absolute;right:-280px;top:0;padding:30px!important;height:100%;background-color:#fafafc;border-top-right-radius:17px;border-bottom-right-radius:17px}.navigation ul li .sub-small ul li a{padding:0!important;display:-webkit-box;display:-ms-flexbox;display:flex;-ms-flex-line-pack:center;align-content:center;-webkit-box-pack:justify;-ms-flex-pack:justify;justify-content:space-between}.navigation ul li .sub-small ul li a i{font-size:12px}.navigation ul li .sub{opacity:0;visibility:hidden;width:700px;-webkit-transition:top .3s ease-out,opacity .3s ease-out,visibility .3s ease-out;transition:top .3s ease-out,opacity .3s ease-out,visibility .3s ease-out;-webkit-box-shadow:0 24px 76px 0 rgba(40,48,78,.26);box-shadow:0 24px 76px 0 rgba(40,48,78,.26);overflow:visible;background-color:#fff;position:absolute;border-radius:17px;display:inline-block;z-index:11;padding:30px 0 0;top:100px;font-size:14px}@media only screen and (max-width:1200px){.navigation ul li .sub{width:550px}}.navigation ul li .sub:before{content:"";position:absolute;left:40px;top:-8px;width:0;height:0;border-style:solid;border-width:0 13px 12px;border-color:transparent transparent #fff;z-index:-1}.navigation ul li .sub-all{background-color:#f1f1f1;padding:0 20px}.navigation ul li .sub-all a{font-size:14px;font-weight:400;color:#283238;padding:8px}.navigation ul li .sub ul{display:inline-block;vertical-align:top;width:350px;padding:0 0 30px 20px}@media only screen and (max-width:1200px){.navigation ul li .sub ul{width:240px}}.navigation ul li .sub ul h3{min-height:8px;letter-spacing:2px;font-weight:400;font-size:12px;color:#283238;line-height:8px;margin-bottom:25px;text-transform:uppercase}.navigation ul li .sub ul li{display:block;margin:0 0 10px;border-radius:0;border-top:0;border-bottom:0;color:#6b6b6b;text-transform:none}.navigation ul li .sub ul li a{display:-webkit-box;display:-ms-flexbox;display:flex;-ms-flex-wrap:wrap;flex-wrap:wrap;-webkit-box-align:center;-ms-flex-align:center;align-items:center;border-radius:0;padding:0;color:#283238}.navigation ul li .sub ul li a:hover{color:#2c90e7;text-decoration:none}.navigation ul li .sub ul li a img{height:25px;width:25px;margin-right:10px}.navigation ul li .sub ul li a span{width:100%;display:block;font-size:14px;margin-top:3px;color:#283238;line-height:1;font-weight:300}.sticky-info{position:fixed;top:-100px;background-color:#fff;width:100%;padding:5px 0;z-index:1;border-bottom:1px solid #e9eaeb;-webkit-transition:.3s;transition:.3s}@media only screen and (max-width:992px){.sticky-info{display:none}}.sticky-info.show{-webkit-transition:.3s;transition:.3s;top:0}.sticky-info .wrapper{display:-webkit-box;display:-ms-flexbox;display:flex;-webkit-box-pack:justify;-ms-flex-pack:justify;justify-content:space-between;-webkit-box-align:center;-ms-flex-align:center;align-items:center}.sticky-info .wrapper .logo img{width:auto;max-height:36px}.sticky-info .wrapper .text p{font-size:14px;margin:0}@media only screen and (max-width:1200px){.sticky-info .wrapper .text p{font-size:12px}}.sticky-info .wrapper .links{display:-webkit-box;display:-ms-flexbox;display:flex;-webkit-box-align:center;-ms-flex-align:center;align-items:center}.sticky-info .wrapper .links ul{margin:0;padding:0}.sticky-info .wrapper .links ul li a{color:#283238;font-size:16px;line-height:16px;font-weight:400;padding:0 16px;-webkit-transition:.3s;transition:.3s}.sticky-info .wrapper .links ul li a:hover{-webkit-transition:.3s;transition:.3s;color:#2c90e7}.home_intro{padding:60px 0 0}.home_intro__title .title{color:#283238;font-size:50px;font-weight:600;letter-spacing:.7px;margin-bottom:50px}.home_intro__word{background-image:linear-gradient(45deg,#537c44 0,#b0c849 100%);padding:20px 0;margin-bottom:50px}.home_intro__word .title{color:#fff;font-size:150px;font-weight:600;line-height:1;text-transform:uppercase}.home_intro__form{width:100%;max-width:100%;margin-bottom:50px}.home_intro__form .btn_blue,.home_intro__form .btn_circle,.home_intro__form .btn_dark{margin:0 auto 20px auto}.home_intro__form p{font-size:12px;font-weight:300}.home_intro__form form{display:-webkit-box;display:-ms-flexbox;display:flex;-webkit-box-pack:center;-ms-flex-pack:center;justify-content:center;margin-bottom:10px}.home_intro__form form input[type=email]{text-transform:uppercase;color:#283238;font-size:12px;font-weight:500;width:275px;max-width:100%;height:46px;border:0;border-radius:3px;background-color:#e2e2e2;padding-left:20px;margin:0 5px;outline:0}.home_intro__form form input[type=email]::-webkit-input-placeholder{color:#283238}.home_intro__form form input[type=email]:-ms-input-placeholder{color:#283238}.home_intro__form form input[type=email]::-ms-input-placeholder{color:#283238}.home_intro__form form input[type=email]::placeholder{color:#283238}.home_intro__form form input[type=submit]{text-transform:uppercase;color:#fff;font-size:14px;font-weight:500;letter-spacing:1.4px;width:235px;max-width:100%;height:46px;border:1px solid #283238;background-color:#283238;background-image:none;margin:0 5px;outline:0;-webkit-transition:.3s;transition:.3s}.home_intro__form form input[type=submit]:hover{-webkit-transition:.3s;transition:.3s;background-image:linear-gradient(45deg,#537c44 0,#b0c849 100%)}.home_intro__info .title_secondary{margin-bottom:30px}.home_intro__info p{margin-bottom:70px}.home_info__title{margin-bottom:30px}.home_call{background-position:bottom;background-repeat:no-repeat;background-size:contain;padding:0 0 300px}.home_call__wrapper{-webkit-box-pack:justify;-ms-flex-pack:justify;justify-content:space-between;padding-top:50px}.signature p{margin-bottom:100px}.signature__item span{color:#283238;font-size:30px;letter-spacing:2.93px}.signature__item p{font-size:12px;font-weight:300;margin-bottom:0}.call_item{-webkit-box-shadow:0 9px 41px -2px rgba(0,0,0,.23);box-shadow:0 9px 41px -2px rgba(0,0,0,.23);border-radius:10px;padding:20px;margin-bottom:30px}.call_item__info{display:-webkit-box;display:-ms-flexbox;display:flex;-webkit-box-align:center;-ms-flex-align:center;align-items:center;margin-bottom:20px}.call_item__info span{width:40px;height:40px;-webkit-box-shadow:0 0 41px -2px rgba(0,0,0,.23);box-shadow:0 0 41px -2px rgba(0,0,0,.23);border-radius:50%;display:-webkit-box;display:-ms-flexbox;display:flex;-webkit-box-align:center;-ms-flex-align:center;align-items:center;-webkit-box-pack:center;-ms-flex-pack:center;justify-content:center;margin-right:10px}.call_item__info span img{height:40px}.call_item__info p{width:70%;max-width:100%;font-size:12px;font-weight:300;margin-bottom:0}.call_item__form p{font-size:12px;font-weight:300}.call_item__form ul{display:-webkit-box;display:-ms-flexbox;display:flex;-webkit-box-pack:center;-ms-flex-pack:center;justify-content:center}.call_item__form ul li a{color:#383838;padding:0 5px;font-size:10px;font-weight:500}.call_item__form form{width:100%}.call_item__form form input[type=number]{width:100%;height:35px;border:1px solid #b4cc48;border-radius:20px;padding-left:20px;font-size:12px;font-weight:300;outline:0;margin-bottom:20px}.call_item__form form input[type=submit]{width:100%;height:35px;background-image:linear-gradient(45deg,#537c44 0,#b0c849 100%);border-radius:20px;font-size:14px;font-weight:500;text-transform:uppercase;color:#fff;outline:0;margin-bottom:20px}.call__btns{display:-webkit-box;display:-ms-flexbox;display:flex;-webkit-box-pack:justify;-ms-flex-pack:justify;justify-content:space-between;-webkit-box-align:center;-ms-flex-align:center;align-items:center}.call__btns a{display:-webkit-box;display:-ms-flexbox;display:flex;-webkit-box-align:center;-ms-flex-align:center;align-items:center;-webkit-box-pack:center;-ms-flex-pack:center;justify-content:center;width:75%;height:46px;background-color:#383838;font-size:12px;font-weight:300;color:#fff;border-radius:5px}.call__btns a:nth-child(2){background-color:inherit;width:46px}.home_logo{padding:70px 0;background-image:-webkit-gradient(linear,left bottom,left top,from(#fff),color-stop(99.8578%,#eee),to(#eee));background-image:linear-gradient(to top,#fff 0,#eee 99.8578%,#eee 100%)}.home_logo__white{background-color:#fff;background-image:none}.home_logo__text{margin-bottom:50px}.home_logo_list{-ms-flex-wrap:wrap;flex-wrap:wrap;-webkit-box-align:center;-ms-flex-align:center;align-items:center;-webkit-box-pack:justify;-ms-flex-pack:justify;justify-content:space-between}.home_logo_list img{-webkit-transition:.3s;transition:.3s;-webkit-filter:grayscale(100%);filter:grayscale(100%)}.home_logo_list img:hover{-webkit-transition:.3s;transition:.3s;-webkit-filter:grayscale(0);filter:grayscale(0)}.home_logo_list__item{width:17%;text-align:center}.home_text{padding:70px 0}.home_text__title{margin-bottom:30px}.home_text__item{margin:0 auto 50px auto}.home_way{padding:70px 0;position:relative}.home_way:before{position:absolute;content:'';left:0;top:0;height:100%;width:50%;background-color:#f4f4f4}.home_way__wrapper{-ms-flex-wrap:wrap;flex-wrap:wrap;-webkit-box-pack:center;-ms-flex-pack:center;justify-content:center}.home_way_item__title{margin-bottom:5px}.home_way_item__title .title{font-size:30px;font-weight:600;text-transform:uppercase}.home_way_item__text{margin-bottom:5px}.home_way_item__text p{text-transform:uppercase;font-size:16px;font-weight:300;margin-bottom:0;color:#b8b8b8}.home_way_item__bg{margin-bottom:25px}.home_way_item__bg span{background-color:#283238;font-size:12px;font-weight:400;color:#fff;padding:5px 50px;text-transform:uppercase;letter-spacing:1.5px}.home_way_item__table{margin-bottom:20px}.home_way_item__table .new_way__img img{width:auto;height:160px}.home_way_item__table img{width:20px;margin-bottom:10px}.home_way_item__table .title{color:#000;font-size:16px;font-weight:400;letter-spacing:1.5px;margin-bottom:10px;text-transform:uppercase}.home_way_item__table ul{width:48%;max-width:100%;margin:0 auto}.home_way_item__table ul li{border-bottom:0;color:#283238;font-size:20px;font-weight:600;text-transform:uppercase;padding:2px 0}.home_way_item__table ul li p{font-size:12px;font-weight:100;text-transform:none;line-height:1;color:#b8b8b8}.home_way_item__table ul li:nth-child(3){font-size:18px}.home_way_item__table ul li:nth-child(4){font-size:14px}.home_way_item__table ul li:last-child{color:#fff;font-size:20px;text-transform:none;padding:13px;position:relative;z-index:1;border-left:0;border-right:0}.home_way_item__table ul li:last-child p{color:#fff}.home_way_item__table ul li:last-child:before{position:absolute;content:'';left:-1px;top:0;width:101%;height:100%;background-image:url(//limecall.com/wp-content/themes/limecall/css/../img/bg_triangle.svg);background-size:cover;background-repeat:no-repeat;background-position:center;z-index:-1}.home_way_item__customer{margin-bottom:20px}.home_way_item__customer .title{color:#b8b8b8;font-size:18px;font-weight:500;text-transform:uppercase;margin-bottom:5px;letter-spacing:1.5px}.home_way_item__icon{margin-bottom:20px}.home_way_item__icon img{width:10%}.home_way_item__days img{margin-right:15px;width:6%}.home_way_item__days .title{font-size:22px;font-weight:600;position:relative;display:-webkit-box;display:-ms-flexbox;display:flex;-webkit-box-align:center;-ms-flex-align:center;align-items:center;-webkit-box-pack:center;-ms-flex-pack:center;justify-content:center}.home_way_item__days .title:before{position:absolute;content:'';bottom:-10px;width:20%;height:3px;background-color:#ff0524}.home_way_item .days_green .title:before{background-color:#13c36e}.home_tabs{padding:70px 0}.home_tabs__title{margin-bottom:30px}.home_tabs__text{margin-bottom:50px}.home_tabs nav .nav-tabs{display:-webkit-box;display:-ms-flexbox;display:flex;-webkit-box-pack:center;-ms-flex-pack:center;justify-content:center;border-bottom:0;margin-bottom:50px}.home_tabs nav .nav-tabs .nav-item{text-transform:uppercase;color:#a0a0a0;font-size:16px;font-weight:600;border:0}.home_tabs nav .nav-tabs .active{border:0;color:#000}.home_tabs .tab-content .swiper-slide{text-align:center;padding-bottom:35px;margin-bottom:50px}.home_tabs .tab-content .swiper-slide img{-webkit-box-shadow:0 10px 68px -15px rgba(0,0,0,.24);box-shadow:0 10px 68px -15px rgba(0,0,0,.24)}.home_tabs .tab-content .swiper-button-next,.home_tabs .tab-content .swiper-button-prev{background-image:none}.home_tabs .tab-content .swiper-button-next{right:0}.home_tabs .tab-content .swiper-button-prev{left:0}.support{padding:70px 0}.support_left p{font-size:24px;line-height:1.5;font-weight:400;margin-bottom:60px}.support_right .item{margin-bottom:50px}.support_right .item .title{font-size:24px;font-weight:500;line-height:1.25;margin-bottom:8px}.support_right .item a{display:-webkit-box;display:-ms-flexbox;display:flex;-webkit-box-align:center;-ms-flex-align:center;align-items:center;color:#2c90e7}.support_right .item a i{font-size:12px;margin-left:5px}.home_how{background-color:#f4f4f4;padding:70px 0}.home_how__title{margin-bottom:50px}.home_how .row{-webkit-box-align:center;-ms-flex-align:center;align-items:center}.home_how nav .link_book{color:#2c90e7;display:-webkit-box;display:-ms-flexbox;display:flex;-webkit-box-align:center;-ms-flex-align:center;align-items:center;margin:35px 0}.home_how nav .link_book i{font-size:12px;margin-left:5px}.home_how nav .nav{border-bottom:0}.home_how nav .nav .nav-item{width:100%;padding:10px 20px;margin-bottom:10px;color:#000;font-size:18px;font-weight:500;line-height:24px;border:0;border-radius:4px;transition:background-color .2s ease,box-shadow .2s,opacity .2s ease,-webkit-box-shadow .2s}.home_how nav .nav .nav-item .item{display:-webkit-box;display:-ms-flexbox;display:flex;-webkit-box-align:end;-ms-flex-align:end;align-items:end}.home_how nav .nav .nav-item .item img{height:32px;margin-right:10px}.home_how nav .nav .nav-item p{margin:10px 0 0;font-size:14px}.home_how nav .nav .active{border:0;background-color:#fff;-webkit-box-shadow:0 5px 10px 0 rgba(0,0,0,.06);box-shadow:0 5px 10px 0 rgba(0,0,0,.06)}.home_trial{background-color:#fff;padding:70px 0}.home_trial__title{margin-bottom:50px}.home_trial__text{margin-bottom:30px}.home_trial__text p{margin-bottom:0}.home_trial__text .title{font-size:24px;font-weight:600}.home_top{background-size:cover;background-repeat:no-repeat;background-position:bottom}.home_top .background{height:853px;top:-50px;-webkit-transform:translateX(-50%);transform:translateX(-50%);background-repeat:no-repeat;background-size:100%;width:101%;min-width:1440px;max-width:101%;position:absolute;left:50%;z-index:-1}.home_top__text{padding-top:95px}.home_top__text .title{color:#283238;font-size:42px;font-weight:600;line-height:1.1425;margin-bottom:16px}.home_top__text p{padding-right:50px;font-size:18px;margin-bottom:20px}.home_top__btns{display:-webkit-box;display:-ms-flexbox;display:flex;-ms-flex-wrap:wrap;flex-wrap:wrap}.home_top__btns a{margin:0 15px 10px 0}.home_top__btns p{font-size:14px;width:100%}.home_top__image{padding-top:40px}.home_top__image .shape{position:absolute;left:240px;top:30px;z-index:0}.home_top__image .shape img{width:500px;-webkit-box-shadow:none;box-shadow:none}.home_top__image img{width:630px;max-width:initial;z-index:1;position:relative}.home_top__logos{margin-top:25px}.home_top__logos p{font-size:14px}.home_top__logos ul{display:-webkit-box;display:-ms-flexbox;display:flex;-webkit-box-pack:center;-ms-flex-pack:center;justify-content:center;-webkit-box-align:center;-ms-flex-align:center;align-items:center;-ms-flex-wrap:wrap;flex-wrap:wrap}.home_top__logos ul li{margin:0 10px}.home_top__logos ul li img{height:50px}.home_list{padding:70px 0}.home_list__title{text-align:center;margin-bottom:56px}.home_list__wrapper{position:relative}.home_list__wrapper .img:first-of-type{position:absolute;top:0;z-index:-1;width:35%;right:-5%}.home_list__wrapper .img:nth-of-type(2){position:absolute;bottom:-30px;z-index:-1;width:35%;left:-5%}.home_list .item{text-align:center;padding:15px 16px 16px;height:100%;transition:box-shadow .15s ease-in-out,transform .15s ease-in-out,-webkit-box-shadow .15s ease-in-out,-webkit-transform .15s ease-in-out;cursor:pointer;-webkit-box-shadow:0 2px 6px 0 rgba(0,0,0,.2);box-shadow:0 2px 6px 0 rgba(0,0,0,.2);background:#fff;display:-webkit-box;display:-ms-flexbox;display:flex;-webkit-box-orient:vertical;-webkit-box-direction:normal;-ms-flex-direction:column;flex-direction:column;-webkit-box-align:center;-ms-flex-align:center;align-items:center;border-radius:4px;text-decoration:none}.home_list .item:hover{text-decoration:none;-webkit-box-shadow:0 4px 24px 0 rgba(0,0,0,.1);box-shadow:0 4px 24px 0 rgba(0,0,0,.1);-webkit-transform:translateY(-4px);transform:translateY(-4px)}.home_list .item figure{display:-webkit-box;display:-ms-flexbox;display:flex;-webkit-box-align:center;-ms-flex-align:center;align-items:center;-webkit-box-pack:center;-ms-flex-pack:center;justify-content:center;height:100px;margin-bottom:16px}.home_list .item figure img{height:75px}.home_list .item .title{font-size:22px;color:#283238;font-weight:500;margin-bottom:8px}.home_list .item p{font-size:14px;line-height:21px}.home_top_v3{padding:0}.home_top_v3__info .title{color:#283238;font-size:60px;font-weight:600;line-height:1.1425;text-transform:capitalize;margin-bottom:40px}.home_top_v3__info p{margin-bottom:80px}.home_top_v3__info .links{display:-webkit-box;display:-ms-flexbox;display:flex}.home_top_v3__info .links a{margin:0 15px 15px 0}.home_top_v3__info .info{margin-top:30px}.home_top_v3__info .info ul{display:-webkit-box;display:-ms-flexbox;display:flex;-ms-flex-wrap:wrap;flex-wrap:wrap}.home_top_v3__info .info ul li{display:-webkit-box;display:-ms-flexbox;display:flex;-webkit-box-align:center;-ms-flex-align:center;align-items:center;-webkit-box-pack:center;-ms-flex-pack:center;justify-content:center;font-size:12px;font-weight:400;position:relative;padding:0 15px}.home_top_v3__info .info ul li:before{position:absolute;font-family:'Font Awesome 5 Free';font-size:5px;font-weight:900;content:"\f111";left:0}.home_top_v3__info .info ul li:first-of-type{padding-left:0}.home_top_v3__info .info ul li:first-of-type:before{display:none}.home_top_v3__info .info .rate{display:-webkit-box;display:-ms-flexbox;display:flex;-webkit-box-align:center;-ms-flex-align:center;align-items:center;-ms-flex-wrap:wrap;flex-wrap:wrap}.home_top_v3__info .info .rate .stars{margin-right:15px}.home_top_v3__info .info .rate .stars i{color:orange}.home_top_v3__info .info .rate p{margin-bottom:0;font-size:14px}.home_top_v3__info .info .rate p a{color:#2c90e7}.home_top_v3__image img{max-width:866px;height:auto;margin-left:15px}.home_build{padding:70px 0}.home_build .title{margin-bottom:50px}.home_build p{margin-bottom:50px}.home-integrations{padding:70px 0;background-color:#f4f4f4}.home-integrations .wrapper{margin-top:50px}.home-integrations .wrapper .item{height:100%;display:-webkit-box;display:-ms-flexbox;display:flex;-webkit-box-align:center;-ms-flex-align:center;align-items:center;-webkit-box-pack:center;-ms-flex-pack:center;justify-content:center;margin-bottom:50px}.home-integrations .wrapper .item img{max-height:60px;max-width:140px}.home-numbers{padding:70px 0}.home-numbers .wrapper{padding:30px 15px;-webkit-box-shadow:0 5px 50px -29px #999;box-shadow:0 5px 50px -29px #999}.home-numbers .wrapper .item{text-align:center}.home-numbers .wrapper .item .number{font-size:40px;color:#2c90e7;font-weight:600;margin-bottom:15px}.home-numbers .wrapper .item h3{color:#283238;font-size:18px;font-weight:600;margin-bottom:15px}.home-numbers .wrapper .item p{max-width:90%}.home-features-list .wrapper{margin-top:50px}.alerts{padding:70px 0}.alerts .small-title{text-transform:uppercase;color:#283238;font-size:20px}.alerts .wrapper{margin-top:50px}.alerts .wrapper nav{width:100%;margin-bottom:50px}.alerts .wrapper nav .nav-pills,.alerts .wrapper nav .nav-tabs{-webkit-box-pack:center;-ms-flex-pack:center;justify-content:center;border-bottom:0}.alerts .wrapper nav .nav-pills .nav-item,.alerts .wrapper nav .nav-pills .nav-link,.alerts .wrapper nav .nav-tabs .nav-item,.alerts .wrapper nav .nav-tabs .nav-link{display:-webkit-box;display:-ms-flexbox;display:flex;-webkit-box-align:center;-ms-flex-align:center;align-items:center;border:0;border-bottom:3px solid transparent;color:#283238;font-size:20px;border-radius:0}.alerts .wrapper nav .nav-pills .nav-item img,.alerts .wrapper nav .nav-pills .nav-link img,.alerts .wrapper nav .nav-tabs .nav-item img,.alerts .wrapper nav .nav-tabs .nav-link img{max-height:30px;margin-right:10px}.alerts .wrapper nav .nav-pills .nav-item.active,.alerts .wrapper nav .nav-pills .nav-link.active,.alerts .wrapper nav .nav-tabs .nav-item.active,.alerts .wrapper nav .nav-tabs .nav-link.active{color:#283238;border-color:#2c90e7;background-color:transparent}.alerts .wrapper .tab-content{width:100%}.alerts .wrapper .tab-content .tab-pane{text-align:center;position:initial!important;-webkit-transform:none!important;transform:none!important}.alerts .wrapper .tab-content .tab-pane img{max-width:750px}.home_stars{padding:70px 0;background-color:#f4f4f4}.home_stars__wrapper{margin-top:50px}.home_stars__item{text-align:center;margin-bottom:30px}.home_stars__item .stars{margin-bottom:0}.home_stars__item .stars p{display:-webkit-box;display:-ms-flexbox;display:flex;-webkit-box-pack:center;-ms-flex-pack:center;justify-content:center}.home_stars__item .stars i{color:orange}.home_stars__item .title{cursor:#283238;font-weight:600;margin-bottom:15px}.home_stars__item .title p{display:-webkit-box;display:-ms-flexbox;display:flex;-webkit-box-align:center;-ms-flex-align:center;align-items:center;-webkit-box-pack:center;-ms-flex-pack:center;justify-content:center;-webkit-box-orient:vertical;-webkit-box-direction:normal;-ms-flex-direction:column;flex-direction:column}.home_stars__item .title img{width:auto;height:25px;margin-top:15px}.home_stars__item p{max-width:70%;margin:0 auto}.home_tabs{padding:70px 0}.home_tabs .nav-tabs .nav-item i{margin-right:5px;color:#2c90e7}.home_tabs .nav-tabs .nav-item.active{-webkit-box-shadow:0 5px 10px 0 rgba(0,0,0,.06);box-shadow:0 5px 10px 0 rgba(0,0,0,.06);background-color:#fff}.home_tabs .tab-content .tab-pane{text-align:center}.home_tabs .tab-content .tab-pane img{max-width:700px;margin:0 auto}.home_tabs .tab-content .tab-pane .home_features__item .icon{margin-bottom:30px}.home_tabs .tab-content .tab-pane .home_features__item .icon img{max-height:130px}.home_features{padding:70px 0}.home_features div[class*=col]{margin-bottom:30px}.home_features__item{display:-webkit-box;display:-ms-flexbox;display:flex;-webkit-box-orient:vertical;-webkit-box-direction:normal;-ms-flex-direction:column;flex-direction:column;-webkit-box-pack:justify;-ms-flex-pack:justify;justify-content:space-between;max-width:300px;margin:0 auto;height:100%;padding:15px 20px;-webkit-box-shadow:0 5px 10px 0 rgba(0,0,0,.06);box-shadow:0 5px 10px 0 rgba(0,0,0,.06);border-radius:10px;-webkit-transition:.3s;transition:.3s;background-color:#fff;text-align:left}.home_features__item:hover{-webkit-box-shadow:0 9px 16px 0 rgba(0,0,0,.16);box-shadow:0 9px 16px 0 rgba(0,0,0,.16);-webkit-transition:.3s;transition:.3s}.home_features__item .icon{display:-webkit-box;display:-ms-flexbox;display:flex;-webkit-box-pack:start;-ms-flex-pack:start;justify-content:flex-start}.home_features__item .icon img{max-height:50px;margin-bottom:15px}.home_features__item .title{font-size:22px;font-weight:600;margin-bottom:15px}.home_features__item p{margin-bottom:30px}.home_features__item ul{margin-bottom:30px}.home_features__item ul li{display:-webkit-box;display:-ms-flexbox;display:flex;-webkit-box-align:center;-ms-flex-align:center;align-items:center;color:#283238;font-size:18px;font-weight:300}.home_features__item ul li i{font-size:14px;margin-right:5px;color:#2c90e7}.home_features__item a{color:#2c90e7;display:-webkit-box;display:-ms-flexbox;display:flex;-webkit-box-align:center;-ms-flex-align:center;align-items:center}.home_features__item a i{margin-left:10px}.home_features__item a:hover{text-decoration:none}.dynamic-hero{min-height:700px;padding:60px 0;position:relative}.dynamic-hero .bg-wrapper .bg{position:absolute;top:0;width:100%;height:100%;background-size:contain;background-position:center;background-repeat:no-repeat;opacity:0;right:0;-webkit-transition:1s;transition:1s}.dynamic-hero .bg-wrapper .bg.display{opacity:1;right:0;-webkit-transition:1s;transition:1s;-webkit-transition-delay:2s;transition-delay:2s}.dynamic-hero .text h1{color:#283238;font-size:50px;font-weight:100;line-height:1.1425;position:relative;padding-top:60px}.dynamic-hero .text h1 .words{position:absolute;display:block;opacity:0;top:0;left:-50px;-webkit-transition:1s;transition:1s}.dynamic-hero .text h1 .words.display{opacity:1;left:0;-webkit-transition:1s;transition:1s;-webkit-transition-delay:2s;transition-delay:2s}.dynamic-hero .text h1 b,.dynamic-hero .text h1 strong{font-weight:600}.dynamic-hero .text p{max-width:430px;margin-bottom:40px;font-size:20px;color:#395166}.dynamic-hero .text .btn_circle{margin-bottom:15px}.dynamic-hero .image{text-align:right;position:relative}.dynamic-hero .image img{width:300px;opacity:0;position:absolute;right:0;top:-50px;margin-top:50px;-webkit-transition:1.3s;transition:1.3s}.dynamic-hero .image img.display{opacity:1;top:0;-webkit-transition:1.3s;transition:1.3s;-webkit-transition-delay:2.3s;transition-delay:2.3s}.dynamic-hero .reviews{display:-webkit-box;display:-ms-flexbox;display:flex;-webkit-box-align:center;-ms-flex-align:center;align-items:center;margin-bottom:15px}.dynamic-hero .reviews .stars{display:-webkit-box;display:-ms-flexbox;display:flex;-webkit-box-align:center;-ms-flex-align:center;align-items:center}.dynamic-hero .reviews .stars p{margin:0}.dynamic-hero .reviews .stars img{height:16px}.dynamic-hero .reviews--text p{font-size:14px;margin:5px 15px 0 0}.dynamic-hero .logos{display:-webkit-box;display:-ms-flexbox;display:flex}.dynamic-hero .logos img{height:30px;margin-right:15px}.home-review{background-color:#283238;padding:30px 0}.home-review .wrapper{-webkit-box-align:center;-ms-flex-align:center;align-items:center}.home-review .rate img{height:35px;margin-bottom:10px}.home-review .rate .stars{display:-webkit-box;display:-ms-flexbox;display:flex;-webkit-box-align:center;-ms-flex-align:center;align-items:center;-webkit-box-pack:justify;-ms-flex-pack:justify;justify-content:space-between;width:165px;height:35px;border:1px solid #fff;border-radius:5px;padding:0 10px}.home-review .rate .stars p{margin-bottom:0;line-height:0}.home-review .rate .stars img{height:16px;margin-bottom:0}.home-review .text{text-align:center}.home-review .text p{font-size:24px;color:#fff;margin:0}.home-review .text p b,.home-review .text p strong{font-weight:400}.home-text{padding:70px 0}.home-text:nth-of-type(even){background-color:#f4f4f4}.home-text .title__secondary{font-weight:600;margin:0 auto 10px auto}.home-text p{max-width:715px;margin:0 auto 40px auto}.home-text video{max-width:100%}.home-learn{padding:70px 0}.home-learn .title__secondary{font-weight:600;max-width:755px;margin:0 auto 10px auto}.home-learn .wrapper{margin-top:50px;-webkit-box-align:center;-ms-flex-align:center;align-items:center}.home-learn .wrapper:nth-of-type(odd) .image{-webkit-box-ordinal-group:3;-ms-flex-order:2;order:2;text-align:right}.home-learn .wrapper:nth-of-type(odd) .text{-webkit-box-ordinal-group:2;-ms-flex-order:1;order:1}.home-learn .wrapper .image img{max-width:400px}.home-learn .wrapper .text .title__secondary{max-width:400px;margin:0 0 25px}.home-learn .wrapper .text p{margin-bottom:25px}.home-learn .wrapper .text a{color:#2c90e7}.home-tools{padding:70px 0;background-color:#f4f4f4}.home-tools .title__secondary{max-width:560px;font-weight:600;margin:0 auto 70px auto}.home-tools-top{margin-bottom:30px}.home-tools-top img{width:670px;margin:0 auto}.home-tools .wrapper{max-widthwidth:700px;margin:0 auto;-webkit-box-pack:center;-ms-flex-pack:center;justify-content:center}.home-tools .wrapper div[class*=col-]{margin-bottom:30px}.home-tools .wrapper .item{height:100%;display:-webkit-box;display:-ms-flexbox;display:flex;-webkit-box-align:center;-ms-flex-align:center;align-items:center;-webkit-box-pack:center;-ms-flex-pack:center;justify-content:center}.home-customer{padding:70px 0}.home-customer .title__secondary{font-weight:600;margin-bottom:50px}.home-customer .item{background-color:#f4f4f4;padding:30px 50px}.home-customer .item p{font-style:italic;font-size:20px}.home-customer .item .info{display:-webkit-box;display:-ms-flexbox;display:flex;-webkit-box-align:center;-ms-flex-align:center;align-items:center;-webkit-box-pack:center;-ms-flex-pack:center;justify-content:center;margin-top:50px}.home-customer .item .info .avatar{margin-right:20px}.home-customer .item .info .avatar img{height:70px}.home-customer .item .info .text h3{font-size:20px;font-weight:600}.home-customer .item .info .text p{margin:0;font-size:14px;color:#9f9f9f}.home-customer .item .info .text p img{border-left:1px solid #9f9f9f;padding-left:5px;margin-left:5px}.home-results{padding:70px 0}.home-results .title__secondary{font-weight:600}.home-results .wrapper{margin-top:50px}.home-results .wrapper div[class*=col-]{margin-bottom:30px}.home-results .wrapper div[class*=col-]:first-of-type .item{border-color:rgba(242,56,92,.19);background-color:rgba(242,56,92,.04)}.home-results .wrapper div[class*=col-]:first-of-type .item .category span{background-color:#f2385c}.home-results .wrapper div[class*=col-]:first-of-type .item .hover .quote{background-color:rgba(242,56,92,.19)}.home-results .wrapper div[class*=col-]:first-of-type .item .hover .quote span{color:#f2385c}.home-results .wrapper div[class*=col-]:nth-of-type(2) .item{border-color:rgba(40,205,147,.2);background-color:rgba(40,205,147,.04)}.home-results .wrapper div[class*=col-]:nth-of-type(2) .item .category span{background-color:#28cd93}.home-results .wrapper div[class*=col-]:nth-of-type(2) .item .hover .quote{background-color:rgba(40,205,147,.2)}.home-results .wrapper div[class*=col-]:nth-of-type(2) .item .hover .quote span{color:#28cd93}.home-results .wrapper div[class*=col-]:nth-of-type(3) .item{background-color:rgba(125,79,176,.04);border-color:rgba(125,79,176,.24)}.home-results .wrapper div[class*=col-]:nth-of-type(3) .item .category span{background-color:#7d4fb0}.home-results .wrapper div[class*=col-]:nth-of-type(3) .item .hover .quote{background-color:rgba(125,79,176,.04)}.home-results .wrapper div[class*=col-]:nth-of-type(3) .item .hover .quote span{color:#7d4fb0}.home-results .wrapper .item{height:100%;padding:30px;border:2px solid;border-radius:4px;position:relative}.home-results .wrapper .item:hover .hover{opacity:1;visibility:visible;-webkit-transition:.3s;transition:.3s}.home-results .wrapper .item .category{text-align:center;margin-bottom:50px}.home-results .wrapper .item .category span{display:-webkit-inline-box;display:-ms-inline-flexbox;display:inline-flex;-webkit-box-align:center;-ms-flex-align:center;align-items:center;-webkit-box-pack:center;-ms-flex-pack:center;justify-content:center;font-size:14px;text-transform:uppercase;border-radius:50px;padding:10px 30px;color:#fff}.home-results .wrapper .item .logo{text-align:center;margin-bottom:70px}.home-results .wrapper .item .logo img{height:50px}.home-results .wrapper .item .percents{text-align:center;font-size:50px;font-weight:600}.home-results .wrapper .item .title{text-align:center;font-size:18px;font-weight:400;text-transform:uppercase;margin-bottom:50px}.home-results .wrapper .item .btn{width:100%}.home-results .wrapper .item .btn .btn_circle{margin:0 auto}.home-results .wrapper .hover{height:100%;width:calc(100% - -1px);position:absolute;top:0;left:0;background-color:#fff;border-radius:4px;padding:30px;opacity:0;visibility:hidden;-webkit-transition:.3s;transition:.3s}.home-results .wrapper .hover .quote{width:50px;height:50px;display:-webkit-box;display:-ms-flexbox;display:flex;-webkit-box-align:center;-ms-flex-align:center;align-items:center;-webkit-box-pack:center;-ms-flex-pack:center;justify-content:center;text-align:center;border-radius:50%;margin:0 auto 30px auto}.home-results .wrapper .hover .quote span{font-size:50px;margin-top:25px}.home-results .wrapper .hover .review p{font-size:16px}.home-results .wrapper .hover .person{display:-webkit-box;display:-ms-flexbox;display:flex;-webkit-box-align:center;-ms-flex-align:center;align-items:center;margin-bottom:30px}.home-results .wrapper .hover .person .avatar{margin-right:15px}.home-results .wrapper .hover .person .avatar img{height:40px}.home-results .wrapper .hover .person .details h3{font-size:18px;font-weight:600}.home-results .wrapper .hover .person .details p{margin-bottom:0}.product-features{padding:70px 0}.product-features .title__secondary{font-weight:600;margin:0 auto 10px auto}.product-features .wrapper{margin-top:50px}.product-features .wrapper .nav-tabs{display:-webkit-box;display:-ms-flexbox;display:flex;-webkit-box-orient:vertical;-webkit-box-direction:normal;-ms-flex-direction:column;flex-direction:column;border:0;margin-bottom:30px}.product-features .wrapper .nav-tabs .nav-item{width:100%;padding:0}.product-features .wrapper .nav-tabs .nav-item .nav-link{color:#283238;font-size:18px!important;font-weight:300!important;border:0;border-right:1px solid #283238;border-radius:0;padding:10px 0}.product-features .wrapper .nav-tabs .nav-item .nav-link.active{border-right:4px solid #283238;font-weight:600!important}.product-features .wrapper .tab-content{position:initial!important;-webkit-transform:initial!important;transform:initial!important}.product-features .wrapper .tab-content.active{position:initial!important;-webkit-transform:initial!important;transform:initial!important}.product-features .wrapper .tab-content>.active{position:initial!important;-webkit-transform:initial!important;transform:initial!important}.product-features .wrapper .tab-content img{margin-bottom:15px}.product-features .wrapper .tab-content p{margin-bottom:15px}.product-features .wrapper .tab-content .btn_blue{width:auto;display:-webkit-inline-box;display:-ms-inline-flexbox;display:inline-flex;padding:0 15px}.features_header{padding:60px 0 0;background-color:#fff;z-index:1;position:relative}.features_header__title .title{color:#283238;font-size:50px;font-weight:600;letter-spacing:.7px;margin-bottom:30px}.features_header__title p{margin-bottom:50px}.features_header_top_list__item{text-align:center;width:82%;max-width:100%;margin:0 auto 60px auto}.features_header_top_list__item img{width:35%;margin-bottom:20px}.features_header__img{margin-bottom:50px}.features_header__img img{width:100%}.features_header__list{margin-bottom:50px}.features_header__list ul li{position:relative;padding-left:20px;display:-webkit-box;display:-ms-flexbox;display:flex;-webkit-box-align:center;-ms-flex-align:center;align-items:center}.features_header__list ul li:before{position:absolute;content:'';width:10px;height:10px;border:1px solid #537c44;border-radius:50px;left:0}.features_header__list ul li p{margin-bottom:0}.features_item{padding:70px 0}.features_item__grey{background-color:#f6f6f6}.features_item__title{margin-bottom:50px}.features_item__wrap{-webkit-box-pack:justify;-ms-flex-pack:justify;justify-content:space-between;-webkit-box-align:center;-ms-flex-align:center;align-items:center}.features_wrap__text .title{font-size:45px;font-weight:300;margin-bottom:15px}.features_wrap__text .title b{font-weight:600}.features_hero{padding:60px 0}.features_hero .title{color:#283238;font-size:50px;font-weight:600;letter-spacing:.7px;margin-bottom:30px}.features_hero p{margin-bottom:50px}.features_list{padding:70px 0}.features_list .row{-webkit-box-pack:justify;-ms-flex-pack:justify;justify-content:space-between}.features_list__sign{-webkit-box-shadow:0 1px 3px 0 rgba(0,0,0,.1),0 1px 2px 0 rgba(0,0,0,.06);box-shadow:0 1px 3px 0 rgba(0,0,0,.1),0 1px 2px 0 rgba(0,0,0,.06);border-radius:5px;padding:30px;width:100%;height:100%}.features_list__sign .title{text-align:center;font-size:32px}.features_list__sign .btn_circle{margin:0 auto 50px auto}.features_list__sign ul li{color:#283238;font-size:16px;font-weight:300}.features_list__item{max-width:320px!important;margin-bottom:50px}.features_list__item a:hover{text-decoration:none}.features_list__item img{height:50px;width:auto;margin-bottom:15px}.features_list__item .title{color:#283238;font-size:22px;font-weight:600;margin-bottom:15px}.features_list__item ul{padding:0 0 0 20px;margin:0}.features_list__item ul li{margin-bottom:8px;list-style:disc}.features_list__item ul li a{display:-webkit-inline-box;display:-ms-inline-flexbox;display:inline-flex;-webkit-box-align:center;-ms-flex-align:center;align-items:center;padding-right:10px;position:relative;color:#283238;font-size:18px;font-weight:300}.features_list__item ul li a:hover{color:#2c90e7}.features_cat_hero{padding:60px 0}.features_cat_hero .back{display:-webkit-inline-box;display:-ms-inline-flexbox;display:inline-flex;-webkit-box-align:center;-ms-flex-align:center;align-items:center;padding-right:10px;color:#4a4a56;font-weight:300;text-transform:uppercase;margin-bottom:30px;position:relative}.features_cat_hero .back:hover{color:#2c90e7}.features_cat_hero .back:before{position:absolute;font-family:"Font Awesome 5 Free";font-size:10px;font-weight:900;content:"\f054";right:0}.features_cat_hero .title{color:#283238;font-size:60px;font-weight:600;margin-bottom:30px}.features_cat_hero p{margin-bottom:50px}.features_cat_hero .btn_circle{margin-bottom:50px}.features_cat_hero img{max-width:650px}.features_cat_list{padding:70px 0}.features_cat_list:nth-of-type(even){background-color:#f6f6f7}.features_cat_list:nth-of-type(odd) .row{-webkit-box-orient:vertical;-webkit-box-direction:normal;-ms-flex-direction:column;flex-direction:column;text-align:center}.features_cat_list .row{-webkit-box-align:center;-ms-flex-align:center;align-items:center}.features_cat_list h2{color:#4a4a56;font-size:16px;font-weight:300;text-transform:uppercase;margin-bottom:30px}.features_cat_list h3{color:#283238;font-size:40px;font-weight:600;margin-bottom:30px}.features_cat_list p{margin-bottom:30px}.features_cat_list a{display:-webkit-inline-box;display:-ms-inline-flexbox;display:inline-flex;-webkit-box-align:center;-ms-flex-align:center;align-items:center;color:#2c90e7;font-size:16px;font-weight:400;padding-right:10px;position:relative}.features_cat_list a:before{position:absolute;font-family:"Font Awesome 5 Free";font-size:10px;font-weight:900;content:"\f054";right:0}.features_cat_discover{padding:70px 0;background-color:#f6f6f7}.features_cat_discover .title__secondary{margin-bottom:50px}.features_cat_discover__item{display:-webkit-box;display:-ms-flexbox;display:flex;-webkit-box-align:start;-ms-flex-align:start;align-items:flex-start;-webkit-box-orient:vertical;-webkit-box-direction:normal;-ms-flex-direction:column;flex-direction:column;background-color:#fff;padding:30px;margin-bottom:50px;-webkit-box-shadow:0 1px 3px 0 rgba(0,0,0,.1),0 1px 2px 0 rgba(0,0,0,.06);box-shadow:0 1px 3px 0 rgba(0,0,0,.1),0 1px 2px 0 rgba(0,0,0,.06);border-radius:8px;position:relative;bottom:0;left:0;text-decoration:none;-webkit-transition:.3s;transition:.3s}.features_cat_discover__item:hover{-webkit-box-shadow:0 10px 15px -3px rgba(0,0,0,.1),0 4px 6px -2px rgba(0,0,0,.05);box-shadow:0 10px 15px -3px rgba(0,0,0,.1),0 4px 6px -2px rgba(0,0,0,.05);bottom:.25rem;left:.125rem;text-decoration:none;-webkit-transition:.3s;transition:.3s}.features_cat_discover__item img{max-height:60px;width:auto;margin-bottom:15px}.features_cat_discover__item .title{color:#283238;font-size:24px;font-weight:600;margin-bottom:10px}.features_cat_discover__item p{color:#283238;margin-bottom:15px;overflow:hidden;text-overflow:ellipsis;display:-webkit-box;-webkit-box-orient:vertical;-webkit-line-clamp:2}.features_cat_discover__item .more{display:-webkit-inline-box;display:-ms-inline-flexbox;display:inline-flex;-webkit-box-align:center;-ms-flex-align:center;align-items:center;width:-webkit-fit-content;width:-moz-fit-content;width:fit-content;color:#2c90e7;font-size:16px;font-weight:400;padding-right:10px;position:relative}.features_cat_discover__item .more:before{position:absolute;font-family:"Font Awesome 5 Free";font-size:10px;font-weight:900;content:"\f054";right:0;margin-top:2px}.footer{background-color:#111;padding:80px 0 24px;position:relative;z-index:1}.footer_wrap{-webkit-box-pack:justify;-ms-flex-pack:justify;justify-content:space-between;-ms-flex-wrap:wrap;flex-wrap:wrap;margin-bottom:90px}.footer_wrap__item .title{color:#fff;font-size:20px;font-weight:400;line-height:25px;letter-spacing:.45px;margin-bottom:15px}.footer_wrap__item .title a{color:#fff;font-size:20px;font-weight:400;line-height:25px;letter-spacing:.45px;margin-bottom:15px}.footer_wrap__item li{padding-bottom:11px}.footer_wrap__item a{color:rgba(255,255,255,.5);font-size:14px;font-weight:300;letter-spacing:.45px;-webkit-transition:.3s;transition:.3s}.footer_wrap__item a:hover{-webkit-transition:.3s;transition:.3s;color:#fff}.footer__trial{margin-bottom:50px}.footer__socials{display:-webkit-box;display:-ms-flexbox;display:flex;-webkit-box-orient:horizontal;-webkit-box-direction:normal;-ms-flex-direction:row;flex-direction:row;margin-bottom:0!important}.footer__socials li{margin-right:10px}.footer__subscribe form label{margin-top:10px}.footer__subscribe form a{border:0;padding:0}.footer__subscribe form .ajax-loader{display:none!important}.footer__subscribe form .wpcf7-acceptance span input{height:auto}.footer__subscribe form span.wpcf7-not-valid-tip{display:none}.footer__subscribe form .wpcf7-not-valid{border-color:red}.footer__subscribe form div.wpcf7-acceptance-missing,.footer__subscribe form div.wpcf7-validation-errors{color:#858585;display:block;font-size:12px;font-weight:300;text-align:right}.footer__subscribe form .wpcf7-mail-sent-ok{color:#858585;display:block;font-size:12px;font-weight:300;text-align:right}.footer__subscribe form p{display:-webkit-box;display:-ms-flexbox;display:flex;-webkit-box-align:center;-ms-flex-align:center;align-items:center;-webkit-box-pack:end;-ms-flex-pack:end;justify-content:flex-end;-ms-flex-wrap:wrap;flex-wrap:wrap}.footer__subscribe form p{width:100%;color:#858585;font-size:12px;font-weight:300;letter-spacing:.45px;margin-bottom:0;text-align:right}.footer__subscribe form input{background-color:initial;border:1px solid #858585;margin-right:10px;height:35px;font-size:12px;font-weight:500;border-radius:3px;text-transform:uppercase;color:#858585;outline:0}.footer__subscribe form input[type=email]{padding-left:20px}.footer__subscribe form input[type=submit]{-webkit-transition:.3s;transition:.3s;margin-right:0}.footer__subscribe form input[type=submit]:hover{-webkit-transition:.3s;transition:.3s;background-color:#858585;color:#fff}.footer__subscribe a{display:-webkit-inline-box;display:-ms-inline-flexbox;display:inline-flex;-webkit-box-align:center;-ms-flex-align:center;align-items:center;-webkit-box-pack:center;-ms-flex-pack:center;justify-content:center;color:#858585;font-size:14px;font-weight:300;letter-spacing:.45px;border:1px solid #858585;padding:10px 30px;border-radius:10px}.footer_bottom{-ms-flex-wrap:wrap;flex-wrap:wrap;-webkit-box-pack:justify;-ms-flex-pack:justify;justify-content:space-between;-webkit-box-align:center;-ms-flex-align:center;align-items:center}.footer_bottom__copyright{display:-webkit-box;display:-ms-flexbox;display:flex;-webkit-box-pack:end;-ms-flex-pack:end;justify-content:flex-end;-webkit-box-align:center;-ms-flex-align:center;align-items:center}.footer_bottom__copyright ul{margin:0;padding:0;display:-webkit-box;display:-ms-flexbox;display:flex}.footer_bottom__copyright ul li{margin:0 15px}.footer_bottom__copyright ul li a{color:rgba(255,255,255,.51);font-size:14px;font-weight:300;letter-spacing:.45px;-webkit-transition:.3s;transition:.3s}.footer_bottom__copyright ul li a:hover{-webkit-transition:.3s;transition:.3s;color:#fff}.footer_bottom__copyright p{color:#fff;font-size:14px;font-weight:300;letter-spacing:.45px;margin:0 0 0 15px}.footer_bottom__nav ul{margin-bottom:0!important;display:-webkit-box;display:-ms-flexbox;display:flex;-webkit-box-pack:center;-ms-flex-pack:center;justify-content:center}.footer_bottom__nav ul li a{padding:0 10px;color:#858585;font-size:14px;font-weight:300;letter-spacing:.45px}.footer_bottom__nav ul li:first-child a{padding-left:0}.footer_bottom__nav ul li:last-child a{padding-right:0}.footer_bottom__socials ul{display:-webkit-box;display:-ms-flexbox;display:flex}.footer_bottom__socials ul li{margin:0 10px}.footer_bottom__socials ul li a{color:#858585;font-size:14px;font-weight:300;letter-spacing:.45px}.footer_bottom__socials ul li a i{color:#fff}.footer_bottom__socials ul:first-child{margin-left:0}.footer_bottom__socials ul:last-child{margin-right:0}.pricing_header{padding:60px 0 0}.pricing_header__title{margin-bottom:50px}.pricing_header__title .title{color:#283238;font-size:50px;font-weight:600;letter-spacing:.7px;margin-bottom:50px}.pricing_table{padding:70px 0}.pricing_table__names{margin-bottom:50px}.pricing_table__names .nav-tabs{border-bottom:0;-webkit-box-pack:center;-ms-flex-pack:center;justify-content:center}.pricing_table__names .nav-tabs .nav-link{display:-webkit-box;display:-ms-flexbox;display:flex;-webkit-box-align:center;-ms-flex-align:center;align-items:center;border:0;color:#283238;font-size:24px;font-weight:600;line-height:80px}.pricing_table__names .nav-tabs .nav-link .nav-link__check{display:-webkit-box;display:-ms-flexbox;display:flex;-webkit-box-align:center;-ms-flex-align:center;align-items:center;-webkit-box-pack:center;-ms-flex-pack:center;justify-content:center;width:22px;height:22px;background-color:#f4f4f4;border-radius:50%;margin-right:15px}.pricing_table__names .nav-tabs .nav-link.active{font-size:24px;background-color:initial;color:#283238}.pricing_table__names .nav-tabs .nav-link.active .nav-link__check{position:relative}.pricing_table__names .nav-tabs .nav-link.active .nav-link__check:before{position:absolute;content:'';width:12px;height:12px;background-color:#a0a0a0;border-radius:50%}.pricing_table__names .nav-tabs .nav-link .nav-link__sale{margin-left:20px;background-image:linear-gradient(45deg,#2c90e7 0,rgba(44,144,231,.8) 19%,rgba(44,144,231,.6) 54%,rgba(44,144,231,.4) 100%);padding:10px 20px;color:#fff;font-size:16px;font-weight:600;line-height:1.5}.pricing_table__boxes{-webkit-box-align:center;-ms-flex-align:center;align-items:center}.pricing_table__boxes .no-padding{padding-left:0;padding-right:0}.pricing_boxes .row{margin:0}.pricing_boxes__one{margin-bottom:100px}.pricing_boxes__two{margin-bottom:100px}.pricing_boxes__two .row{-webkit-box-shadow:0 0 25px rgba(0,0,0,.1);box-shadow:0 0 25px rgba(0,0,0,.1)}.pricing_boxes__two .pricing_box{-webkit-box-shadow:none;box-shadow:none}.pricing_boxes__two .no-padding:nth-of-type(1){border-right:1px solid rgba(221,221,221,.41)}.pricing_box{-webkit-box-shadow:0 2px 18px 0 rgba(0,0,0,.3);box-shadow:0 2px 18px 0 rgba(0,0,0,.3);background-color:#fff;text-align:center}.pricing_box__top{padding:20px}.pricing_box__icon{display:none;margin-bottom:15px}.pricing_box__icon img{height:80px}.pricing_box__name{margin-bottom:5px}.pricing_box__name .title{color:#283238;font-size:18px;font-weight:600;letter-spacing:2.4px;line-height:1.5;text-transform:uppercase}.pricing_box__price{margin-bottom:15px}.pricing_box__price p{color:#283238;font-size:50px;font-weight:600;line-height:1}.pricing_box__text{margin-bottom:20px}.pricing_box__text p{color:#283238;font-size:14px;font-weight:300;line-height:1.5;margin-bottom:0}.pricing_box__text p a,.pricing_box__text p b,.pricing_box__text p strong{color:#2c90e7;font-weight:400}.pricing_box .btn_dark{display:-webkit-box;display:-ms-flexbox;display:flex;border:1px solid #283238;background-color:#283238;border-radius:0;color:#fff;margin:0 auto}.pricing_box__includes{padding:20px;border-top:1px solid #ddd}.pricing_box__list .title{color:#283238;font-size:15px;font-weight:600;line-height:1.5;margin-bottom:20px}.pricing_box__list ul{margin-bottom:20px}.pricing_box__list ul li{color:#000;font-size:14px;font-weight:400;line-height:1.5;margin-bottom:5px}.pricing_box__list a{display:-webkit-box;display:-ms-flexbox;display:flex;-webkit-box-pack:center;-ms-flex-pack:center;justify-content:center;font-size:14px;font-weight:400;line-height:1.5;color:#2c90e7;margin-bottom:15px}.pricing_box__list .btn_dark{border:1px solid #283238;background-color:#283238;border-radius:0;color:#fff;margin:0 auto}.pricing_box__full_features{background-color:#f8f9f9;border-left:1px solid #ddd}.pricing_box__full_features .title{text-align:left;color:#283238!important;font-size:20px!important;font-weight:600!important;line-height:1.5!important;margin-bottom:20px}.pricing_box__full_features ul{padding-left:0!important}.pricing_box__features{padding:30px 20px 50px}.pricing_box__features .title{color:#283238;font-size:26px;font-weight:600;line-height:1.5;margin-bottom:20px}.pricing_box__features ul{padding-left:30px;margin-bottom:40px}.pricing_box__features ul li{display:-webkit-box;display:-ms-flexbox;display:flex;-webkit-box-align:center;-ms-flex-align:center;align-items:center;color:#283238;font-size:14px;font-weight:400;text-align:left;position:relative;padding-left:30px;margin-bottom:15px}.pricing_box__features ul li:before{position:absolute;content:'';left:0;width:15px;height:15px;background-image:url(//limecall.com/wp-content/themes/limecall/css/../img/icon_features.png);background-size:cover;background-repeat:no-repeat}.pricing_box__btns{display:-webkit-box;display:-ms-flexbox;display:flex;-webkit-box-orient:vertical;-webkit-box-direction:normal;-ms-flex-direction:column;flex-direction:column;-webkit-box-align:center;-ms-flex-align:center;align-items:center}.pricing_box__btns .pricing_all{display:-webkit-inline-box;display:-ms-inline-flexbox;display:inline-flex;color:#283238;font-size:20px;font-weight:400;line-height:1.5;border-bottom:1px solid #283238;margin-bottom:10px}.pricing_box__btns .pricing_all:hover{text-decoration:none;color:#2c90e7}.pricing_box__btns .pricing_demo{color:#000;font-size:16px;font-style:italic;line-height:1.5}.pricing_compare{background-color:#f8f9f9;padding:70px 0}.compare_border{border:1px solid #e0e0e0;background-color:#fff}.pricing_compare_item{width:20%;padding:0 5px}.pricing_compare_item__full{display:-webkit-box;display:-ms-flexbox;display:flex;-webkit-box-align:center;-ms-flex-align:center;align-items:center;position:absolute;width:100%;margin-top:-10px;min-height:21px}.pricing_compare_item__full:before{position:absolute;content:'';width:100%;height:1px;left:0;background-color:#e0e0e0}.pricing_compare_item__full .title{background-color:#f8f9f9;color:#283238;font-size:14px;font-weight:600;letter-spacing:.9px;line-height:1.5;text-transform:uppercase;position:relative;padding-right:10px}.pricing_compare_item__full.no-border:before{display:none}.pricing_compare_item__title{text-align:center;padding:10px;min-height:44px}.pricing_compare_item__title .title{color:#394f5a;font-size:16px;font-weight:600;letter-spacing:3px;line-height:1.5;text-transform:uppercase}.pricing_compare_item__name{padding:21px 0 5px}.pricing_compare_item__name p{color:#283238;font-size:12px;font-weight:300;letter-spacing:.8px;line-height:1.5;margin-bottom:0}.pricing_compare_item__name.additional_padding{padding-bottom:25px}.pricing_compare_item__text{padding:18px 0 5px;text-align:center}.pricing_compare_item__text img{width:17px}.pricing_compare_item__text p{color:#283238;font-size:14px;font-weight:400;letter-spacing:.9px;line-height:1.5;text-transform:uppercase;margin-bottom:0}.pricing_compare_item__text.additional_padding{padding-bottom:25px}.pricing_countries{padding:70px 0;background-color:#f8f9f9}.pricing_countries__title{margin-bottom:100px}.pricing_countries__list{text-align:center}.pricing_countries__list img{margin-bottom:20px}.pricing_countries__list p{color:#283238;font-size:14px;font-weight:400;letter-spacing:.9px;line-height:1.5}.pricing_list__item{margin-bottom:50px}.pricing_faq{padding:70px 0}.pricing_faq__title{margin-bottom:50px}.pricing_faq__wrapper{-webkit-box-pack:justify;-ms-flex-pack:justify;justify-content:space-between}.faq_wrap__item{margin-bottom:30px}.faq_wrap__item p{padding-left:30px;width:80%;max-width:100%}.faq_wrap__item .title{position:relative;display:-webkit-box;display:-ms-flexbox;display:flex;-webkit-box-align:center;-ms-flex-align:center;align-items:center;padding-left:30px;font-size:24px;color:#283238;margin-bottom:30px}.faq_wrap__item .title:before{position:absolute;content:'';left:0;width:10px;height:10px;background-image:-webkit-gradient(linear,left top,right top,from(#537c44),to(#b1c949));background-image:linear-gradient(to right,#537c44 0,#b1c949 100%)}.icon_no span{display:-webkit-box;display:-ms-flexbox;display:flex;-webkit-box-align:center;-ms-flex-align:center;align-items:center;-webkit-box-pack:center;-ms-flex-pack:center;justify-content:center;width:21px;height:21px;margin:0 auto;position:relative}.icon_no span:before{position:absolute;content:'';left:0;width:21px;height:21px;background-image:url(//limecall.com/wp-content/themes/limecall/css/../img/icon_no.png);background-size:cover;background-repeat:no-repeat}.icon_yes span{display:-webkit-box;display:-ms-flexbox;display:flex;-webkit-box-align:center;-ms-flex-align:center;align-items:center;-webkit-box-pack:center;-ms-flex-pack:center;justify-content:center;width:21px;height:21px;margin:0 auto;position:relative}.icon_yes span:before{position:absolute;content:'';left:0;width:21px;height:21px;background-image:url(//limecall.com/wp-content/themes/limecall/css/../img/icon_features.png);background-size:cover;background-repeat:no-repeat}.pricing_hero{padding:60px 0 0}.pricing_hero .title{color:#283238;font-size:50px;font-weight:600;letter-spacing:.7px;margin-bottom:30px}.pricing_hero p{margin-bottom:0}.pricing_hero a{margin:0 auto}.pricing-cards-demo{-webkit-box-shadow:0 10px 20px 0 rgba(0,0,0,.08);box-shadow:0 10px 20px 0 rgba(0,0,0,.08);padding:15px}.pricing-cards-demo .row{-webkit-box-align:center;-ms-flex-align:center;align-items:center}.pricing-cards-demo h3{font-size:18px;font-weight:600}.pricing_cards{padding:70px 0;-webkit-box-shadow:inset 0 -50px 50px -50px rgba(171,171,176,.15);box-shadow:inset 0 -50px 50px -50px rgba(171,171,176,.15);border-bottom:1px solid #f6f6f7}.pricing_card{-webkit-box-shadow:0 10px 20px 0 rgba(0,0,0,.08);box-shadow:0 10px 20px 0 rgba(0,0,0,.08);border-radius:10px;margin-bottom:35px;padding-bottom:20px}.pricing_card .btn_circle{margin:0 auto;max-width:100%}.pricing_card__top{padding:20px 15px;min-height:260px}.pricing_card__top p{min-height:70px;font-size:16px;font-weight:300;margin-bottom:15px}.pricing_card__title{font-size:18px;font-weight:400;color:#283238;margin-bottom:15px}.pricing_card img{display:none;height:110px;width:auto;margin:0 auto 25px auto}.pricing_card__price{min-height:38px;display:-webkit-box;display:-ms-flexbox;display:flex;-webkit-box-pack:start;-ms-flex-pack:start;justify-content:flex-start;-webkit-box-align:initial;-ms-flex-align:initial;align-items:initial;-ms-flex-wrap:wrap;flex-wrap:wrap;margin:0 0 15px;color:#283238}.pricing_card__price.flex-end{-webkit-box-align:end;-ms-flex-align:end;align-items:flex-end}.pricing_card__price .btn_dark{width:100%}@media only screen and (max-width:768px){.pricing_card__price .btn_dark{margin-top:10px}}.pricing_card__price .currency,.pricing_card__price .period{font-size:16px;font-weight:400}.pricing_card__price .amount{font-size:32px;font-weight:400;margin:0}.pricing_card__price .amount.smaller{font-size:50px}.pricing_card__price .period{display:-webkit-box;display:-ms-flexbox;display:flex;-webkit-box-align:end;-ms-flex-align:end;align-items:flex-end}.pricing_card__text{min-height:55px}.pricing_card__list{max-width:85%;margin:0 auto;padding:20px 0 0;border-top:1px solid #d4d4d7}.pricing_card__list .title{font-size:14px;font-weight:400;margin-bottom:15px}.pricing_card__list ul{padding:0 0 0 20px;margin:0}.pricing_card__list ul li{list-style:disc;font-size:14px;font-weight:300;margin-bottom:5px}.pricing_card__list a{color:#2c90e7;font-size:16px;font-weight:400}.pricing_card__list a:hover{color:#2c90e7}.pricing_plans{padding:70px 0}.pricing_plans__head{margin-bottom:50px}.pricing-results{padding:70px 0}.pricing-results .title__secondary{font-weight:600;margin-bottom:30px}.pricing-results .wrapper{margin-top:50px}.pricing-results .wrapper .item{padding:20px;border-radius:4px;background-color:#fff;-webkit-box-shadow:0 10px 20px 0 rgba(0,0,0,.08);box-shadow:0 10px 20px 0 rgba(0,0,0,.08);margin-bottom:30px}.pricing-results .wrapper .item-top{display:-webkit-box;display:-ms-flexbox;display:flex;-webkit-box-align:center;-ms-flex-align:center;align-items:center;margin-bottom:15px}.pricing-results .wrapper .item-top img{margin-right:15px;height:50px;width:50px;border-radius:50px;-o-object-fit:cover;object-fit:cover}.pricing-results .wrapper .item-top--info{margin-bottom:15px}.pricing-results .wrapper .item-top--info h3{font-size:18px;font-weight:600;margin-bottom:3px}.pricing-results .wrapper .item-top--info p{font-size:18px;font-weight:300;margin:0}.plans_compare__first{position:-webkit-sticky;position:sticky;top:0;background:#fff;z-index:10;border-top:10px solid #fff;border-bottom:1px solid #d4d4d7;display:-webkit-box;display:-ms-flexbox;display:flex}.plans_compare__first p{font-size:18px;padding:20px 0;margin:0}.plans_compare__first .bold{font-weight:600}.plans_compare .t-xl{width:36%}.plans_compare .t-xs{width:16%}.plans_compare .b-right{border-right:1px solid #d4d4d7}.plans_compare .b-top{border-top:1px solid #d4d4d7}.plans_compare .b-bottom{border-bottom:1px solid #d4d4d7}.plans_compare__title{margin:24px 0;color:#283238;font-size:18px;font-weight:600}.plans_compare__table{display:-webkit-box;display:-ms-flexbox;display:flex}.plans_compare__table div:first-child p{-webkit-box-pack:start;-ms-flex-pack:start;justify-content:flex-start}.plans_compare__table div:first-child p i{margin-left:5px}.plans_compare__table:last-of-type{margin-bottom:50px}.plans_compare__table:nth-of-type(even){background:#fbfbfb}.plans_compare__table p{display:-webkit-box;display:-ms-flexbox;display:flex;-webkit-box-align:center;-ms-flex-align:center;align-items:center;-webkit-box-pack:center;-ms-flex-pack:center;justify-content:center;height:100%;font-size:14px;font-weight:300;padding:16px;margin:0}.plans_compare__table p i{font-size:12px}.plans_compare__table p .fa-times{color:#ef1d1d}.plans_compare__table p .fa-check{color:#2c90e7}.plans_compare .hover-tooltip{position:relative;cursor:pointer}.plans_compare .hover-tooltip .tooltip{display:none;position:absolute;left:100%;bottom:0;-webkit-box-shadow:0 0 25px rgba(0,0,0,.1);box-shadow:0 0 25px rgba(0,0,0,.1);padding:15px;z-index:10;background:#fdfdfd;min-width:600px;max-width:100%;opacity:1}.plans_compare .hover-tooltip .tooltip:before{position:absolute;content:'';left:-20px;bottom:15px;width:0;height:0;border-top:10px solid transparent;border-right:20px solid #283238;border-bottom:10px solid transparent}.plans_compare .hover-tooltip .tooltip .title{color:#283238;font-size:24px;font-weight:600;margin-bottom:15px}.plans_compare .hover-tooltip .tooltip p{padding:0;margin-bottom:15px}.sticky_header{display:none;width:100%;height:50px;position:fixed;padding:5px 0;top:0;left:0;z-index:10;background-color:#fff;-webkit-transition:.3s;transition:.3s}.sticky_header .row{-webkit-box-align:center;-ms-flex-align:center;align-items:center}.sticky_header .row .swp_social_panel{margin:0!important}.sticky_header img{height:35px;width:auto}.sticky_header .title{font-size:20px}.sticky_header__progress{position:relative;height:10px;top:0;background-color:#fff;z-index:-1}progress{position:absolute;left:0;bottom:0;width:100%;height:2px;-moz-appearance:none;border:none;background-color:#f5f5f5;color:#2c90e7}progress::-webkit-progress-bar{background-color:transparent}progress::-webkit-progress-value{background-color:#2c90e7}progress::-moz-progress-bar{background-color:#2c90e7}.blog_header{padding:60px 0}.blog_header_single{border-bottom:1px solid #e9eaeb}.blog_header__wrapper .btn_circle{margin-bottom:30px}.blog_header__wrapper .title__secondary{font-weight:600;margin-bottom:30px}.blog_header__wrapper p{color:#283238;font-size:24px}.blog_header__wrapper .blog_info{-webkit-box-pack:center;-ms-flex-pack:center;justify-content:center}.blog_list{background-color:#f4f4f4;padding:75px 0}.blog_list .container{position:relative}.blog_list .nav{display:-webkit-box;display:-ms-flexbox;display:flex;-webkit-box-pack:center;-ms-flex-pack:center;justify-content:center;width:100%;position:absolute;left:0;top:-110px}.blog_list .nav .nav-item{margin:0 35px}.blog_list .nav .nav-item .nav-link{color:#283238;background-color:initial;text-transform:uppercase;font-weight:400}.blog_list .nav .nav-item .active{background-color:initial;position:relative;display:-webkit-box;display:-ms-flexbox;display:flex;-webkit-box-pack:center;-ms-flex-pack:center;justify-content:center}.blog_list .nav .nav-item .active:before{position:absolute;content:'';bottom:-5px;width:0;height:0;border-style:solid;border-width:10px 10px 0;border-color:#2c90e7 transparent transparent}.blog_list__categories{overflow-x:scroll;white-space:nowrap;padding:30px 0;margin-bottom:20px}.blog_list__categories .item{display:-webkit-inline-box;display:-ms-inline-flexbox;display:inline-flex;width:auto;margin:0 15px 15px 0;padding:5px 15px;color:#fff}.blog_list__categories .item.active{background-color:#283238}.blog_item{margin-bottom:50px;background-color:#fff;-webkit-box-shadow:0 6px 20px 0 rgba(60,63,64,.15);box-shadow:0 6px 20px 0 rgba(60,63,64,.15);border-radius:8px;padding-bottom:15px;-webkit-transition:.3s ease;transition:.3s ease}.blog_item:hover{-webkit-box-shadow:0 20px 40px -10px rgba(0,0,0,.3);box-shadow:0 20px 40px -10px rgba(0,0,0,.3);-webkit-transition:.4s ease;transition:.4s ease}.blog_item__title{margin-bottom:15px}.blog_item__title .title{padding:0 15px;line-height:1}.blog_item__title .title a{color:#283238;font-size:18px;font-weight:600;text-decoration:none;-webkit-transition:.3s;transition:.3s}.blog_item__title .title a:hover{-webkit-transition:.3s;transition:.3s;color:#2c90e7}.blog_item__cat{display:-webkit-box;display:-ms-flexbox;display:flex;-ms-flex-wrap:wrap;flex-wrap:wrap;padding:0 15px}.blog_item__cat a{width:auto;height:30px;text-transform:none;margin:0 5px 5px 0;padding:5px 15px;color:#fff}.blog_item__img{height:150px;background-size:cover;background-repeat:no-repeat;background-position:center;margin-bottom:15px;border:1px solid #eee;-webkit-transition:.3s;transition:.3s}.blog_item__img:hover{-webkit-transition:.3s;transition:.3s;opacity:.8}.blog_item p{padding:0 15px;font-weight:400}.blog_item__read{display:-webkit-box;display:-ms-flexbox;display:flex;-ms-flex-wrap:wrap;flex-wrap:wrap;-webkit-box-shadow:0 5px 10px 0 rgba(0,0,0,.06);box-shadow:0 5px 10px 0 rgba(0,0,0,.06);border-radius:10px;padding:15px 20px;margin-bottom:50px;-webkit-transition:.3s;transition:.3s}.blog_item__read:hover{-webkit-transition:.3s;transition:.3s;-webkit-box-shadow:0 9px 16px 0 rgba(0,0,0,.16);box-shadow:0 9px 16px 0 rgba(0,0,0,.16)}.blog_item__read .image{width:150px;margin-right:15px}.blog_item__read .image img{width:100%}.blog_item__read .text{width:calc(100% - 180px)}.blog_info{display:-webkit-box;display:-ms-flexbox;display:flex}.blog_info__avatar{width:50px;height:50px;background-color:#f4f4f4;border-radius:50%;margin-right:20px}.blog_info__avatar img{border-radius:50%}.blog_info__text .title{color:#283238;font-size:18px;font-weight:600;margin-bottom:5px}@media only screen and (max-width:768px){.blog_info__text .title{font-size:18px!important}}.blog_info__text p{color:#283238;font-size:14px;font-weight:400;margin-bottom:0}.blog_single{padding:140px 0 70px;display:block}.blog_single .title__secondary{font-weight:600;margin-bottom:30px}.blog_single .container{position:relative;display:-webkit-box;display:-ms-flexbox;display:flex;-webkit-box-pack:justify;-ms-flex-pack:justify;justify-content:space-between;-ms-flex-wrap:wrap;flex-wrap:wrap}.blog_single__breadcrumbs{width:100%;margin-bottom:30px}.blog_single__breadcrumbs a{font-size:14px;color:#283238;display:-webkit-box;display:-ms-flexbox;display:flex;-webkit-box-align:center;-ms-flex-align:center;align-items:center;-webkit-transition:.3s;transition:.3s}.blog_single__breadcrumbs a i{color:#283238;margin-right:5px;-webkit-transition:.3s;transition:.3s;position:relative;left:0}.blog_single__breadcrumbs a:hover{color:#283238;-webkit-transition:.3s;transition:.3s;text-decoration:none}.blog_single__breadcrumbs a:hover i{left:-5px}.blog_single__breadcrumbs .breadcrumbs a,.blog_single__breadcrumbs .breadcrumbs span{font-size:12px}.blog_single__breadcrumbs .separator{margin:0 3px}.blog_single__popular{width:30%;max-width:100%;height:100%;position:absolute;right:0}.blog_single__popular .popular_title{color:#283238;font-size:20px;font-weight:500;line-height:22px;margin-bottom:20px}.blog_single__popular ul{position:-webkit-sticky;position:sticky;top:60px;-webkit-box-shadow:0 0 5px rgba(0,0,0,.05);box-shadow:0 0 5px rgba(0,0,0,.05);background-color:#fff;padding:20px}.blog_single__popular li{margin-bottom:15px;border-bottom:1px solid rgba(0,0,0,.1);padding-bottom:10px}.blog_single__popular li:last-child{border-bottom:0}.blog_single__popular li a:hover{text-decoration:none;-webkit-transition:.3s;transition:.3s}.blog_single__popular li a:hover img{opacity:.8}.blog_single__popular img{-webkit-box-shadow:0 0 5px rgba(0,0,0,.05);box-shadow:0 0 5px rgba(0,0,0,.05);height:55px;width:auto;margin-bottom:10px;-webkit-transition:.3s;transition:.3s}.blog_single__popular .title{color:#283238;font-size:14px;font-weight:600}.single_content{width:100%;max-width:100%;padding-top:30px}.single_content .blog_info{margin-bottom:30px}.single_content__title .title{color:#283238;font-size:36px;font-weight:500;letter-spacing:1.15px;margin-bottom:25px}.single_content__image{margin-top:15px;position:relative;width:100%;background-repeat:no-repeat;background-position:center;display:-webkit-box;display:-ms-flexbox;display:flex;-webkit-box-pack:center;-ms-flex-pack:center;justify-content:center;-webkit-box-align:center;-ms-flex-align:center;align-items:center;padding:0 0 60px}.single_content__text{margin-bottom:50px}.single_content__btns{display:-webkit-box;display:-ms-flexbox;display:flex;-webkit-box-pack:center;-ms-flex-pack:center;justify-content:center;-webkit-box-align:center;-ms-flex-align:center;align-items:center}.single_content__btns a{margin:0 10px}.how_content__text img,.single_content__image img{width:100%}.how_content__text p,.single_content__text p{font-size:19px;color:#283238;font-weight:300;line-height:30px;margin-bottom:20px}.how_content__text p b,.how_content__text p strong,.single_content__text p b,.single_content__text p strong{font-weight:600}.how_content__text ul li,.single_content__text ul li{font-size:20px;color:#283238;font-weight:300;margin:0 0 0 50px;list-style:disc}.how_content__text ul li b,.how_content__text ul li strong,.single_content__text ul li b,.single_content__text ul li strong{font-weight:600}.how_content__text ol li,.single_content__text ol li{font-size:20px;color:#283238;font-weight:300;margin:0 0 0 50px;list-style:number}.how_content__text ol li b,.how_content__text ol li strong,.single_content__text ol li b,.single_content__text ol li strong{font-weight:600}.how_content__text figure,.single_content__text figure{border:1px solid #eee}.how_content__text figure img,.single_content__text figure img{margin:0}.how_content__text p b,.how_content__text p strong,.single_content__text p b,.single_content__text p strong{font-weight:600}.how_content__text img,.single_content__text img{margin:30px 0;height:auto;max-width:100%}.how_content__text h1,.how_content__text h2,.how_content__text h3,.how_content__text h4,.how_content__text h5,.how_content__text h6,.single_content__text h1,.single_content__text h2,.single_content__text h3,.single_content__text h4,.single_content__text h5,.single_content__text h6{font-weight:600;color:#283238;margin:20px 0}.how_content__text h1 b,.how_content__text h1 strong,.how_content__text h2 b,.how_content__text h2 strong,.how_content__text h3 b,.how_content__text h3 strong,.how_content__text h4 b,.how_content__text h4 strong,.how_content__text h5 b,.how_content__text h5 strong,.how_content__text h6 b,.how_content__text h6 strong,.single_content__text h1 b,.single_content__text h1 strong,.single_content__text h2 b,.single_content__text h2 strong,.single_content__text h3 b,.single_content__text h3 strong,.single_content__text h4 b,.single_content__text h4 strong,.single_content__text h5 b,.single_content__text h5 strong,.single_content__text h6 b,.single_content__text h6 strong{font-weight:600}.blog_navigation__categories{width:100%}.blog_navigation__categories ul{display:-webkit-box;display:-ms-flexbox;display:flex;-webkit-box-align:center;-ms-flex-align:center;align-items:center;list-style:none}.blog_navigation__categories ul li{margin:0 15px 0 0}.blog_navigation__categories ul li a{color:#455360;font-family:yorkten-slab-normal,sans-serif;font-size:16px;font-weight:500;letter-spacing:.65px}.blog_navigation ul .current-menu-item{border-bottom:2px solid #455360}.related-posts .title__secondary{font-weight:600;margin-bottom:30px}.blog-banner{position:relative;height:100%}.blog-banner .sticky{background-size:cover;background-position:bottom;background-repeat:no-repeat;text-align:center;display:-webkit-box;display:-ms-flexbox;display:flex;-webkit-box-orient:vertical;-webkit-box-direction:normal;-ms-flex-direction:column;flex-direction:column;-webkit-box-pack:center;-ms-flex-pack:center;justify-content:center;min-height:500px;position:-webkit-sticky;position:sticky;top:100px;padding:100px 20px}@media only screen and (max-width:992px){.blog-banner .sticky{padding:30px 15px;min-height:auto;background-position:top;margin-bottom:30px}}.blog-banner .sticky .text{margin-bottom:30px}.blog-banner .sticky .text h3{font-size:22px;font-weight:600;margin-bottom:15px}.blog-banner .sticky .text p{font-size:14px;font-weight:400;margin-bottom:0}.blog-banner .sticky a{width:100%}@media only screen and (max-width:992px){.blog-banner .sticky a{width:235px;margin:0 auto}}.subscribe-blog{position:relative;height:100%;display:-webkit-box;display:-ms-flexbox;display:flex;-webkit-box-pack:end;-ms-flex-pack:end;justify-content:flex-end;-webkit-box-align:baseline;-ms-flex-align:baseline;align-items:baseline}@media only screen and (max-width:992px){.subscribe-blog{margin-bottom:30px;-webkit-box-pack:center;-ms-flex-pack:center;justify-content:center}}.subscribe-blog .sticky{position:-webkit-sticky;position:sticky;width:300px;top:100px;-webkit-box-shadow:0 1px 1px 0 rgba(90,122,190,.1),0 10px 20px 0 rgba(90,122,190,.2);box-shadow:0 1px 1px 0 rgba(90,122,190,.1),0 10px 20px 0 rgba(90,122,190,.2);padding:30px 15px;border-bottom:2px solid #2c90e7}.subscribe-blog .sticky h3{color:#283238;font-size:14px;font-weight:600;margin-bottom:15px}.subscribe-blog .sticky p{font-size:12px;margin-bottom:15px}.subscribe-blog .sticky form .wpcf7-not-valid-tip{position:absolute;font-size:10px;color:red;top:20px}.subscribe-blog .sticky form .wpcf7-response-output{font-size:12px;margin:0;padding:5px 10px}.subscribe-blog .sticky form input[type=email]{width:100%;height:30px;margin-bottom:15px;border:1px solid #283238;border-radius:0;padding:0 10px;font-size:14px;color:#283238;outline:0;-webkit-appearance:none;-moz-appearance:none;appearance:none}.subscribe-blog .sticky form input[type=email]:focus{border-color:#2c90e7}.subscribe-blog .sticky form input[type=email]::-webkit-input-placeholder{font-size:14px;color:#283238}.subscribe-blog .sticky form input[type=email]:-ms-input-placeholder{font-size:14px;color:#283238}.subscribe-blog .sticky form input[type=email]::-ms-input-placeholder{font-size:14px;color:#283238}.subscribe-blog .sticky form input[type=email]::placeholder{font-size:14px;color:#283238}.subscribe-blog .sticky form input[type=submit]{color:#2c90e7;border:0;padding:0;line-height:1;background:#e9eaeb;outline:0;-webkit-appearance:none;-moz-appearance:none;appearance:none;font-size:14px}.default{padding:60px 0}.default__title .title{color:#283238;font-size:50px;font-weight:600;letter-spacing:.7px;margin-bottom:50px}.default__text ul{padding-left:40px}.default__text ul li{list-style:disc}.default__text ol{padding-left:40px}.default__text ol li{list-style:number}.default__text ol,.default__text ul{color:#000;font-size:18px;font-weight:300;margin-bottom:20px}.default__text ol b,.default__text ol strong,.default__text ul b,.default__text ul strong{font-weight:600}.default__text h1,.default__text h2,.default__text h3,.default__text h4,.default__text h5,.default__text h6{font-weight:600;margin-bottom:20px;word-break:break-all}.default__text h1 b,.default__text h1 strong,.default__text h2 b,.default__text h2 strong,.default__text h3 b,.default__text h3 strong,.default__text h4 b,.default__text h4 strong,.default__text h5 b,.default__text h5 strong,.default__text h6 b,.default__text h6 strong{word-break:break-all;font-weight:600}.default__text a{word-break:break-all}.page_404{padding:40px 0;background:#fff}.page_404 img{width:100%}.four_zero_four_bg{background-image:url(https://cdn.dribbble.com/users/285475/screenshots/2083086/dribbble_1.gif);height:400px;background-position:center;background-repeat:no-repeat}.contant_box_404{margin-top:-50px}.contant_box_404 h1{font-size:60px}.contant_box_404 h3{font-size:40px}.contant_box_404 .link_404{margin:0 auto 20px auto}.contacts{padding:60px 0}.contacts__title .title{color:#283238;font-size:50px;font-weight:600;letter-spacing:.7px;margin-bottom:50px}.contacts__wrapper{-webkit-box-align:inherit;-ms-flex-align:inherit;align-items:inherit}.contacts__wrapper form input[type=email],.contacts__wrapper form input[type=tel],.contacts__wrapper form input[type=text]{height:46px;padding:0 15px;font-size:16px;font-weight:400;color:#283238;margin-bottom:20px}.contacts__wrapper form textarea{padding:15px;height:150px;resize:none;margin-bottom:20px}.contacts__wrapper form input[type=email],.contacts__wrapper form input[type=tel],.contacts__wrapper form input[type=text],.contacts__wrapper form textarea{width:100%;outline:0;border:1px solid #283238}.contacts__wrapper form label{margin-bottom:20px}.contacts__wrapper form .wpcf7-acceptance span{margin:0 10px 0 0}.contacts__wrapper form input[type=submit]{text-transform:uppercase;color:#fff;font-size:16px;font-weight:500;letter-spacing:1.4px;width:235px;height:46px;border:1px solid #283238;background-color:#283238;background-image:none;margin:0 5px;outline:0;-webkit-transition:.3s;transition:.3s}.contacts__wrapper form input[type=submit]:hover{-webkit-transition:.3s;transition:.3s;text-decoration:none;color:#fff;background-color:#2c90e7}.contacts__text{display:-webkit-box;display:-ms-flexbox;display:flex;-webkit-box-orient:vertical;-webkit-box-direction:normal;-ms-flex-direction:column;flex-direction:column;-webkit-box-shadow:0 2px 8px 1px rgba(0,0,0,.2);box-shadow:0 2px 8px 1px rgba(0,0,0,.2);background-image:linear-gradient(45deg,#1765bc 0,#4db6f7 100%);background-size:cover}.contacts__text .title{color:#fff;margin-bottom:30px}.contacts__text p{color:#fff;margin-bottom:30px}.contacts__text p a{color:#283238;font-weight:600}.contacts__height{padding:30px;height:100%;width:100%}.contacts__form{-webkit-box-shadow:0 2px 8px 1px rgba(0,0,0,.2);box-shadow:0 2px 8px 1px rgba(0,0,0,.2);padding:30px 45px!important}.contacts__form select{width:100%;height:46px;padding:0 15px;font-size:16px;font-weight:400;color:#283238;margin-bottom:20px;background-color:initial;border-radius:0;border-color:#283238;outline:0;-webkit-appearance:none}.contacts__item{display:none}.cases_header{padding:60px 0}.cases_header .home_intro__form .btn_dark{margin:0 0 20px}.cases_header__wrapper{-webkit-box-pack:justify;-ms-flex-pack:justify;justify-content:space-between}.cases_header .title{width:80%;margin-bottom:30px}.cases_header .cases_list__item{max-width:100%;margin-bottom:30px}.cases_header p{width:80%;max-width:100%;margin-bottom:30px}.cases_header form{-webkit-box-pack:start;-ms-flex-pack:start;justify-content:flex-start}.cases_header form input[type=email]{margin-left:0}.cases_header .btn_blue{margin:0 0 20px}.cases_list{padding:60px 0 0}.cases_list__title{margin-bottom:50px}.cases_list__wrapper{-webkit-box-pack:center;-ms-flex-pack:center;justify-content:center}.cases_list__item{text-align:center;max-width:100%;margin:0 auto 60px auto}.cases_list img{width:35%;margin-bottom:20px}.cases_text{padding:60px}.cases_text__item p{margin-bottom:50px}.cases_about{padding:60px 0}.cases_about__wrapper{-webkit-box-pack:justify;-ms-flex-pack:justify;justify-content:space-between}.cases_about__wrapper .title__secondary{margin-bottom:50px}.cases_about__wrapper ul{padding-left:30px}.cases_about__wrapper ul li{color:#000;font-size:18px;font-weight:300;margin-bottom:30px;list-style:disc}.about_header{padding:60px 0 0}.about_header__title .title{color:#283238;font-size:50px;font-weight:600;letter-spacing:.7px;margin-bottom:50px}.about_header__img img{width:100%}.about_text{padding:70px 0 35px}.about_text__item{margin-bottom:70px}.about_text__item .title{margin-bottom:30px}.about_text__item p{text-align:center}.about_text__item:last-child{margin-bottom:0}.team_list{padding:35px 0 0}.team_list__title{margin-bottom:120px}.team_list__wrapper{-webkit-box-pack:justify;-ms-flex-pack:justify;justify-content:space-between}.team_item{-webkit-box-shadow:0 0 5px rgba(0,0,0,.05);box-shadow:0 0 5px rgba(0,0,0,.05);background-color:#fff;width:93%;margin:0 auto 150px auto}.team_item__avatar{margin:0 0 35px;text-align:center}.team_item__avatar img{margin:-50px 0 0;width:100px;border-radius:50%}.team_item__info{text-align:center;padding:0 25px}.team_item__info .title{color:#2f4050;font-size:20px;font-weight:500;line-height:22px;text-transform:uppercase;margin-bottom:7px}.team_item__info span{display:block;color:#2c90e7;font-size:16px;font-weight:500;line-height:18px;margin-bottom:25px}.team_item__info p{min-height:140px;color:#2f4050;font-size:16px;font-weight:300;line-height:20px}.team_item__location{background-color:#f2f3f3;padding:17px 0;display:-webkit-box;display:-ms-flexbox;display:flex;-webkit-box-align:center;-ms-flex-align:center;align-items:center;-webkit-box-pack:center;-ms-flex-pack:center;justify-content:center}.team_item__location img{width:16px;margin-right:10px}.team_item__location span{color:#2f4050;font-size:16px;font-weight:500;line-height:1}.team_purpose{padding:35px 0}.team_purpose__text .title{margin-bottom:30px}.team_values{padding:35px 0}.team_values__title{margin-bottom:50px}.team_values__list{-webkit-box-pack:justify;-ms-flex-pack:justify;justify-content:space-between}.team_values_list{margin-bottom:100px}.team_values_list:nth-child(odd) .team_values_list__item:first-child{-webkit-box-ordinal-group:3;-ms-flex-order:2;order:2}.team_values_list:nth-child(odd) .team_values_list__item:nth-child(2){-webkit-box-ordinal-group:2;-ms-flex-order:1;order:1}.team_values_list__item .title{color:#000;font-size:26px;font-weight:600;line-height:1.2;margin-bottom:30px}.team_values_list__item p{width:100%}.team_values_list__item img{height:220px}.about_trial .home_intro__form form input[type=submit]{font-size:12px}.how_header{background-color:#fff;padding:60px 0 150px}.how_header__text .title{color:#283238;font-size:50px;font-weight:600;letter-spacing:.7px;margin-bottom:30px}.how_header__text p{margin-bottom:50px}.how_header__text a{margin:0 auto}.how_content{padding:0}.how_content__info{display:-webkit-box;display:-ms-flexbox;display:flex;-webkit-box-pack:justify;-ms-flex-pack:justify;justify-content:space-between;-webkit-box-align:center;-ms-flex-align:center;align-items:center;padding:20px 30px;background-image:linear-gradient(45deg,#537c44 0,#b0c849 100%);border-radius:20px;margin-bottom:50px}.how_content__info img{margin-right:30px;width:82px;height:82px;border:3px solid #fff;border-radius:50px;background-color:#fff}.how_content__info p{color:#fff}.how_content__text{position:relative}.how_content__text ul li{position:relative;margin:0;padding-left:30px;list-style:none}.how_content__text ul li:last-of-type img{margin-bottom:0}.how_content__text ul li:before{position:absolute;content:'';top:1px;left:0;background-image:linear-gradient(45deg,#537c44 0,#b0c849 100%);width:13px;height:13px;border-radius:50px}.how_content__text ul li ul{padding-left:20px}.how_content__text ul li ul li{list-style:disc;padding-left:0}.how_content__text ul li ul li:before{display:none}.follow-line{position:fixed;width:1px;border-left:1px dashed #d2d2d2;top:0;height:50vh;z-index:-1;margin-left:.4rem}[data-aos=new-animation]{-webkit-transition:.5s;transition:.5s;opacity:0;-webkit-transition-property:opacity,-webkit-transform;transition-property:opacity,-webkit-transform;transition-property:transform,opacity;transition-property:transform,opacity,-webkit-transform}[data-aos=new-animation].aos-animate{-webkit-transition:.5s;transition:.5s;opacity:1}.aos-init img{width:auto}.how_value{padding-top:100px;background-color:#fff}.how_value__bg{background-color:#f4f4f4;padding:70px 0 0}.how_value .title__secondary{margin-bottom:50px}.value_list{-webkit-box-pack:justify;-ms-flex-pack:justify;justify-content:space-between}.value_list__item{margin-bottom:80px;text-align:center}.value_list__item img{height:100px;margin-bottom:30px}.integration{padding:60px 0}.integration__text{margin-bottom:100px}.integration__text .title{color:#283238;font-size:50px;font-weight:600;letter-spacing:.7px;margin-bottom:30px}.integration__list{-webkit-box-pack:justify;-ms-flex-pack:justify;justify-content:space-between;margin-bottom:50px}.integration__about{-webkit-box-pack:center;-ms-flex-pack:center;justify-content:center}.integration_item{width:14%;max-width:100%;text-align:center;cursor:pointer;display:-webkit-box;display:-ms-flexbox;display:flex;-webkit-box-align:center;-ms-flex-align:center;align-items:center;-webkit-box-pack:center;-ms-flex-pack:center;justify-content:center;margin-bottom:100px;padding:10px}.integration_item:hover{background-color:#f4f4f4}.integration_item:hover .integration_item__icon img:first-child{display:none}.integration_item:hover .integration_item__icon img:nth-of-type(2){display:block}.integration_item:hover p{color:#283238;font-weight:600}.integration_item.active{background-color:#f4f4f4}.integration_item.active .integration_item__icon img:first-child{display:none}.integration_item.active .integration_item__icon img:nth-of-type(2){display:block}.integration_item.active p{color:#283238;font-weight:600}.integration_item__icon{margin:0 10px 0 0}.integration_item__icon img{width:35px;height:auto}.integration_item__icon img:nth-of-type(2){display:none}.integration_item p{width:55%;color:#b7b7b7;font-size:12px;font-weight:500;line-height:20px;text-transform:uppercase;text-align:left;margin-bottom:0}.integration_info{margin-bottom:30px}.integration_info__border{border:1px solid #f4f4f4;position:relative;display:-webkit-box;display:-ms-flexbox;display:flex;-webkit-box-orient:vertical;-webkit-box-direction:normal;-ms-flex-direction:column;flex-direction:column;height:100%;cursor:pointer}.integration_info__text{display:-webkit-box;display:-ms-flexbox;display:flex;-webkit-box-orient:vertical;-webkit-box-direction:normal;-ms-flex-direction:column;flex-direction:column;text-align:center;padding:15px;width:100%;height:100%;-webkit-transition:.3s;transition:.3s;margin-bottom:30px}.integration_info a{width:100%;text-align:center;background-color:#f4f4f4;padding:15px;color:#283238;font-size:16px;font-weight:600;-webkit-transition:.3s;transition:.3s}.integration_info a:hover{-webkit-transition:.3s;transition:.3s;color:#fff;text-decoration:none;background-color:#283238}.integration_info__img{padding:10px 30px;display:-webkit-box;display:-ms-flexbox;display:flex;-webkit-box-align:center;-ms-flex-align:center;align-items:center;-webkit-box-pack:center;-ms-flex-pack:center;justify-content:center;min-height:100px;max-height:100px}.integration_info__img img{max-height:60px;width:auto}.automation_list{padding:50px 0}.automation_list__text{margin:0 auto}.automation_item{list-style:none;margin:0 auto 50px auto;padding:20px 0;border-radius:5px;-webkit-box-shadow:4px 4px 5px 1px #dbdbdb;box-shadow:4px 4px 5px 1px #dbdbdb;border:1px solid #dbdbdb}.automation_item .rns{display:none}.automation_item a{text-align:center;display:block;margin-bottom:25px;color:#455360;font-size:24px}.automation_item p{font-size:18px;color:#000;font-weight:200}.automation_item ul{padding-left:20px}.automation_item ul li{list-style:disc;font-size:18px;color:#000;font-weight:200}.automation_item table{display:-webkit-box;display:-ms-flexbox;display:flex;width:100%;margin-bottom:16px}.automation_item table tbody{width:100%}.automation_item table tbody tr{display:-webkit-box;display:-ms-flexbox;display:flex;-webkit-box-pack:justify;-ms-flex-pack:justify;justify-content:space-between;border:1px solid #455360}.automation_item table tbody tr td{width:50%;max-width:100%;font-size:18px;color:#000;font-weight:200;padding:0 20px}.automation_item table tbody tr td:first-of-type{border-right:1px solid #455360}.automation_item__img{text-align:center}.plugins_cat{display:-webkit-box;display:-ms-flexbox;display:flex;-ms-flex-wrap:wrap;flex-wrap:wrap;margin:0 auto}.plugins_cat a{margin:0 10px 10px 0;font-size:18px;background:#283238;color:#fff;text-decoration:none;padding:8px 31px;border-radius:5px;font-weight:500}.plugins_cat a:hover{color:#fff;background-image:linear-gradient(45deg,#537c44 0,#b0c849 100%)}.tools_list .page-title-sm{width:100%;margin-bottom:30px;color:#455360}.tools_list .automation_item{width:100%}.single_int__image{max-width:300px}.integrations-hero{padding:60px 0;background-size:cover;background-position:bottom;background-color:#f6fbff}.integrations-hero .wrapper{-webkit-box-align:center;-ms-flex-align:center;align-items:center}.integrations-hero .wrapper h1{color:#283238;font-size:50px;font-weight:600;letter-spacing:.7px;margin-bottom:30px}.integrations-block{padding:70px 0}.integrations-block:nth-of-type(odd){background-color:#f6fbff}.integrations-block .wrapper{-webkit-box-align:center;-ms-flex-align:center;align-items:center;-webkit-box-pack:justify;-ms-flex-pack:justify;justify-content:space-between}.integrations-block .wrapper .text .title-small{text-transform:uppercase;font-size:20px;color:#283238;margin-bottom:15px}.integrations-block .wrapper .text .list{margin-bottom:30px}.integrations-block .wrapper .text .list ul{display:-webkit-box;display:-ms-flexbox;display:flex;-ms-flex-wrap:wrap;flex-wrap:wrap;list-style:none;padding:0;margin:0}.integrations-block .wrapper .text .list ul li{display:-webkit-box;display:-ms-flexbox;display:flex;-webkit-box-align:center;-ms-flex-align:center;align-items:center;-webkit-box-pack:center;-ms-flex-pack:center;justify-content:center;font-size:18px;font-weight:500;padding:8px 15px;margin:0 15px 15px 0;border-radius:50px;color:#283238}.integrations-block .wrapper .text .list ul li img{max-height:30px;margin-right:10px}.integrations-block .wrapper .text .title__secondary{font-weight:600;margin-bottom:15px}.integrations-block .wrapper .text p{margin-bottom:30px}.integrations-block .wrapper .text .buttons{display:-webkit-box;display:-ms-flexbox;display:flex;-ms-flex-wrap:wrap;flex-wrap:wrap}.integrations-block .wrapper .text .buttons .btn_circle{display:-webkit-inline-box;display:-ms-inline-flexbox;display:inline-flex;width:auto;padding:0 15px;margin:0 15px 15px 0}.integrations-block .wrapper .text .buttons .btn_circle:nth-of-type(even){background-color:#2c90e7}.integrations-block .wrapper .text .buttons .btn_circle:nth-of-type(even):hover{background-color:#283238}.callpage_header{padding:60px 0}.callpage_header__text .title{color:#283238;font-size:50px;font-weight:600;letter-spacing:.7px;margin-bottom:30px}.callpage_header__text p{margin-bottom:30px}.callpage_header__text a{margin:0 auto}.callpage_list{padding:70px 0}.callpage_list__title{margin-bottom:100px}.callpage_wrap{-webkit-box-pack:center;-ms-flex-pack:center;justify-content:center;-webkit-box-align:center;-ms-flex-align:center;align-items:center}.callpage_wrap:nth-of-type(odd) .callpage_wrap__text{-webkit-box-ordinal-group:2;-ms-flex-order:1;order:1}.callpage_wrap:nth-of-type(odd) .callpage_wrap__img{-webkit-box-ordinal-group:3;-ms-flex-order:2;order:2}.callpage_wrap__item{margin-bottom:50px;text-align:center}.callpage_wrap__text .title{font-size:24px;font-weight:300;margin-bottom:15px}.callpage_wrap__text .title b,.callpage_wrap__text .title strong{font-weight:600}.callpage_wrap__text p{min-height:110px}.callpage_wrap__img{margin-bottom:30px}.callpage_wrap__img img{height:150px}.callpage_table{background-color:#f4f4f4;padding:70px 0}.callpage_table__text{margin-bottom:50px}.callpage_table__text .title{margin-bottom:30px}.callpage_table__text p{margin-top:50px}.callpage_table__wrapper{-webkit-box-pack:center;-ms-flex-pack:center;justify-content:center}.callpage_table__wrapper:nth-of-type(2){margin-bottom:20px}.callpage_table__wrapper:nth-of-type(2) .callpage_table_item{border-bottom:1.5px solid #fff;padding-bottom:15px}.callpage_table_item p{margin:0;padding:5px 15px}.callpage_table_item img{max-height:30px;width:auto}.email_verifier{padding:60px 0}.email_verifier__text{margin-bottom:50px}.email_verifier__text .title{color:#283238;font-size:50px;font-weight:600;letter-spacing:.7px;margin-bottom:30px}.email_verifier__form{width:100%;background-color:#fff;-webkit-box-shadow:0 6px 30px rgba(0,0,0,.25);box-shadow:0 6px 30px rgba(0,0,0,.25);border-radius:3px;padding:40px}.email_verifier__form form{display:-webkit-box;display:-ms-flexbox;display:flex;margin-bottom:20px}.email_verifier__form form input{border:1px solid #cdcdcd;height:50px;border-radius:3px;color:#283238;font-size:18px;font-weight:300;outline:0}.email_verifier__form form input::-webkit-input-placeholder{color:rgba(0,0,0,.34);font-size:18px;font-weight:300}.email_verifier__form form input:-ms-input-placeholder{color:rgba(0,0,0,.34);font-size:18px;font-weight:300}.email_verifier__form form input::-ms-input-placeholder{color:rgba(0,0,0,.34);font-size:18px;font-weight:300}.email_verifier__form form input::placeholder{color:rgba(0,0,0,.34);font-size:18px;font-weight:300}.email_verifier__form form input[type=email]{width:80%;border-right:0;border-bottom-right-radius:0;border-top-right-radius:0;padding:0 15px}.email_verifier__form form input[type=submit]{width:20%;border-bottom-left-radius:0;border-top-left-radius:0;-webkit-transition:.3s;transition:.3s}.email_verifier__form form input[type=submit]:hover{-webkit-transition:.3s;transition:.3s;background-color:#f7f9f9}.verifier_message{display:none}.verifier_error{display:none}.verifier_error__invalid{margin-bottom:20px;-webkit-box-align:center;-ms-flex-align:center;align-items:center}.verifier_error__invalid i{color:red}.verifier_error__invalid p{margin-bottom:0}.verifier_error__list{margin-bottom:20px;-webkit-box-pack:justify;-ms-flex-pack:justify;justify-content:space-between}.verifier_list__item{display:-webkit-box;display:-ms-flexbox;display:flex;-webkit-box-pack:justify;-ms-flex-pack:justify;justify-content:space-between;padding:10px 28px;border-bottom:1px solid #e6e6e6;background:#fafbfb}.verifier_list__item:first-child,.verifier_list__item:nth-child(2){border-top:1px solid #e6e6e6}.verifier_list__item p{margin-bottom:0;font-size:14px}.verifier_list__item p b{font-weight:400}.compare-reasons{padding:60px 0}.compare-reasons .title__secondary{font-weight:600;margin-bottom:30px}.compare-reasons .wrapper{margin-top:50px}.compare-reasons .wrapper div[class*=col-]{margin-bottom:30px}.compare-reasons .wrapper .item{height:100%;display:-webkit-box;display:-ms-flexbox;display:flex;-webkit-box-shadow:0 5px 10px 0 rgba(0,0,0,.06);box-shadow:0 5px 10px 0 rgba(0,0,0,.06);border-radius:10px;padding:15px 20px;-webkit-transition:.3s;transition:.3s}.compare-reasons .wrapper .item:hover{-webkit-transition:.3s;transition:.3s;-webkit-box-shadow:0 9px 16px 0 rgba(0,0,0,.16);box-shadow:0 9px 16px 0 rgba(0,0,0,.16)}.compare-reasons .wrapper .item .icon{width:60px;margin-right:15px}.compare-reasons .wrapper .item .icon img{width:100%}.compare-reasons .wrapper .item .text{width:calc(100% - 60px)}.compare-reasons .wrapper .item .text h3{font-size:18px;font-weight:600;margin-bottom:5px}.compare-header{padding:60px 0}.compare-header .title__secondary{font-weight:600;margin-bottom:30px}.compare_table__wrap{-webkit-box-align:start;-ms-flex-align:start;align-items:flex-start}.compare_table__wrap .pricing_box__price p{font-size:24px;color:#2c90e7}.compare_table__wrap .pricing_box__list ul{margin-bottom:50px}.compare_table__wrap .pricing_box__list ul li{text-align:left;display:-webkit-box;display:-ms-flexbox;display:flex;-webkit-box-pack:justify;-ms-flex-pack:justify;justify-content:space-between;-webkit-box-align:center;-ms-flex-align:center;align-items:center}.compare_table__wrap .pricing_box__list ul li i{border:1px solid #2c90e7;padding:3px;border-radius:4px;color:#fff;font-size:12px;width:20px;height:20px}.compare_table__wrap .pricing_box__list ul li i.fa-check{background-color:#2c90e7}.compare_table__wrap .pricing_boxes__two .no-padding:nth-of-type(2){border-right:1px solid rgba(221,221,221,.41)}.templates-header{padding:120px 0 0}.templates-header .last-updated{width:100%;padding:0 15px;display:-webkit-box;display:-ms-flexbox;display:flex;-webkit-box-pack:center;-ms-flex-pack:center;justify-content:center;-webkit-box-align:center;-ms-flex-align:center;align-items:center;-ms-flex-wrap:wrap;flex-wrap:wrap}.templates-header .btn-suggest{width:100%;padding:0 15px;display:-webkit-box;display:-ms-flexbox;display:flex;-webkit-box-pack:end;-ms-flex-pack:end;justify-content:flex-end}.templates-header .btn-suggest .btn_circle{height:30px;font-size:12px;width:180px}@media only screen and (max-width:768px){.templates-header .btn-suggest .btn_circle{margin:0 auto}}.temp_item{margin-bottom:30px}.temp_item a:hover{text-decoration:none}.temp_item a:hover .more{text-decoration:underline;color:#2c90e7}.templates_list{padding:70px 0;background-color:#f2f9ff}.templates_list_item{background:#fff;-webkit-box-shadow:0 2px 10px 0 rgba(7,31,49,.06);box-shadow:0 2px 10px 0 rgba(7,31,49,.06);border-radius:6px;width:100%;margin-bottom:30px;padding:25px;height:100%}.templates_list_item:hover{-webkit-box-shadow:0 0 0 2px #2c90e7;box-shadow:0 0 0 2px #2c90e7}.templates_list_item .template_filter{display:-webkit-box;display:-ms-flexbox;display:flex;-webkit-box-align:center;-ms-flex-align:center;align-items:center;margin-bottom:20px}.templates_list_item .template_filter .icon{display:-webkit-box;display:-ms-flexbox;display:flex;-webkit-box-align:center;-ms-flex-align:center;align-items:center;-webkit-box-pack:center;-ms-flex-pack:center;justify-content:center;height:30px;background-image:url(//limecall.com/wp-content/themes/limecall/css/../images/icon_bg_list.svg);background-position:center;background-repeat:no-repeat;background-size:cover}.templates_list_item .template_filter .icon img{height:100%}.templates_list_item .template_filter .f_title{color:#0f1a42;font-weight:400;font-size:16px;margin:0 0 0 10px}.templates_list_item .title{margin:0 0 8px;font-size:18px;color:#0f1a42;line-height:24px;font-weight:400}.templates_list_item p{font-weight:400;font-size:14px;color:#767e9d;line-height:22px;margin-bottom:15px}.templates_list_item .price{display:-webkit-box;display:-ms-flexbox;display:flex;-webkit-box-align:center;-ms-flex-align:center;align-items:center;-webkit-box-pack:justify;-ms-flex-pack:justify;justify-content:space-between;background-color:#f2f9ff;padding:5px 10px;margin-bottom:15px}.templates_list_item .price i{font-size:14px;color:#2c90e7;border:1px solid #2c90e7;border-radius:50%;width:20px;height:20px;display:-webkit-box;display:-ms-flexbox;display:flex;-webkit-box-align:center;-ms-flex-align:center;align-items:center;-webkit-box-pack:center;-ms-flex-pack:center;justify-content:center}.templates_list_item .price p{width:85%;font-size:14px;font-weight:400;color:#283238;margin-bottom:0;-webkit-user-select:text;-moz-user-select:text;-ms-user-select:text;user-select:text;cursor:auto}.templates_list_item .more{font-size:14px;font-weight:400;color:#2c90e7}.templates_cats .cat-item{max-width:217px;margin-bottom:0;display:-webkit-box;display:-ms-flexbox;display:flex;-webkit-box-pack:justify;-ms-flex-pack:justify;justify-content:space-between;-webkit-box-align:center;-ms-flex-align:center;align-items:center;border-bottom:1px solid #e0e7ed;padding:11px 15px;cursor:pointer}.templates_cats .cat-item:last-of-type{border-bottom:0}.templates_cats .cat-item a{font-size:15px;font-weight:400;color:#0f1a42;margin-bottom:0}.templates_cats .cat-item:hover a{color:#2c90e7;text-decoration:none}.templates_cats .cat-item span{color:#767e9d;font-size:15px;font-weight:400}.templates_cats .current-cat{background-color:#2c90e7;border-color:#2c90e7;border-radius:4px}.templates_cats .current-cat a{font-weight:500;color:#fff}.templates_cats .current-cat:hover a{color:#fff}.templates_cats .current-cat span{color:#fff}.templates_cats li{list-style:none}.templates_cats li a{display:block;color:#455360;font-family:yorkten-slab-normal,sans-serif;font-size:16px;font-weight:600;letter-spacing:.65px;margin-bottom:5px}.templates_cats .title{display:block;color:#455360;font-family:yorkten-slab-normal,sans-serif;font-size:16px;font-weight:600;letter-spacing:.65px;margin-bottom:5px}.templates_cats .children{padding-left:25px}.templates_cats .children li{margin-bottom:0}.templates_cats .children li a{font-weight:500}.templates_filters ul{margin:20px 0 30px;padding:0;list-style:none}.templates_filters ul li{max-width:217px;margin-bottom:0;padding:11px 15px;border-bottom:1px solid #e0e7ed;font-family:yorkten-slab-normal,sans-serif;font-size:15px;font-weight:400;color:#0f1a42;display:-webkit-box;display:-ms-flexbox;display:flex;-webkit-box-pack:justify;-ms-flex-pack:justify;justify-content:space-between;-webkit-box-align:center;-ms-flex-align:center;align-items:center;cursor:pointer}.templates_filters ul li span{display:-webkit-box;display:-ms-flexbox;display:flex;-webkit-box-align:center;-ms-flex-align:center;align-items:center;-webkit-box-pack:center;-ms-flex-pack:center;justify-content:center;height:18px;width:18px;background-color:#fff;border:1px solid #ccd9e5;border-radius:3px}.templates_filters ul li.active span{background-color:#2c90e7;border:1px solid #2c90e7;position:relative}.templates_filters ul li.active span:before{position:absolute;content:"";display:inline-block;top:4px;height:6px;width:10px;border-left:2px solid #fff;border-bottom:2px solid #fff;-webkit-transform:rotate(-45deg);transform:rotate(-45deg)}.templates_content__title{margin-bottom:25px;display:-webkit-box;display:-ms-flexbox;display:flex;-webkit-box-pack:justify;-ms-flex-pack:justify;justify-content:space-between;-webkit-box-align:center;-ms-flex-align:center;align-items:center}.templates_content__title .title{font-weight:400;font-size:26px;color:#00166a;margin-bottom:0}.templates_content__title a{font-weight:500;font-size:16px;color:#2c90e7}.templates_content__text{text-align:center}.templates_content__text p{font-weight:400;font-size:22px;color:#00166a;margin-top:10px}.templates_content__text a{color:#2c90e7;font-weight:500}.templates_list ul li:first-of-type{padding-top:0}.templates_list ul li:first-of-type h4{padding-top:0}@media only screen and (max-width:768px){.templates_list ul li{width:48%}}.templates_list ul li h4{font-size:18px;font-weight:600}.search-filter-results .search-title{width:100%;margin-bottom:30px;font-size:18px;font-weight:600;padding:0 15px}.guides{position:relative}.guides .container{max-width:700px!important;-webkit-transform:translateX(100px);transform:translateX(100px)}.guides__bar{position:fixed;left:7%;width:24%;max-width:100%;z-index:0}.guides__bar .title{color:#283238;font-size:24px;font-weight:600;margin-bottom:16px}.guides__bar ul{padding:0;margin:0;list-style:decimal}.guides__bar ul li{margin-bottom:0;color:#283238;font-size:16px}.guides__bar ul li a{color:#283238;font-size:16px;font-weight:300}.guides__bar ul li a:hover{text-decoration:underline;font-weight:500}.guides__bar ul li a.active{font-weight:500}.guides__header{padding:80px 0}.guides__header .title{text-align:center;color:#283238;font-size:40px;font-weight:600;letter-spacing:.7px;margin-bottom:30px}.guides__header p{color:#1f3966;font-size:18px;font-weight:300}.guides__list{padding:80px 0}.guides__list:nth-child(odd){background-color:#f5f8f9}.guides__list h2{font-size:28px}.guides__list .title{color:#283238;font-weight:600;line-height:1.2;margin-bottom:12px}.guides__list p{margin-bottom:30px;font-size:18px;font-weight:300}.guides__list a{display:block;font-size:20px;font-weight:600;color:#283238}.guides__list a:hover{color:#283238;text-decoration:underline}.guides__list h1,.guides__list h2,.guides__list h3,.guides__list h4,.guides__list h5,.guides__listh6{color:#283238;font-weight:600;line-height:1.2;margin-bottom:12px}.product_overview__nav{-webkit-box-shadow:inset 0 1px 0 0 #dadce0;box-shadow:inset 0 1px 0 0 #dadce0}.product_overview__nav .menu-product-container{padding:0 30px}.product_overview__nav .menu-product-container ul{border-bottom:0;padding-left:155px;margin:0}.product_overview__nav .menu-product-container ul li{display:-webkit-box;display:-ms-flexbox;display:flex}.product_overview__nav .menu-product-container ul li a{padding:12px 0;margin-right:32px;border:0;color:#283238;font-size:16px;font-weight:300}.product_overview__nav .menu-product-container ul li.current-menu-item a{border:0;background-color:transparent;position:relative}.product_overview__nav .menu-product-container ul li.current-menu-item a:hover{text-decoration:none}.product_overview__nav .menu-product-container ul li.current-menu-item a:before{position:absolute;left:0;bottom:0;content:'';width:100%;height:2px;background-color:#3f51b5}.product_overview__header{padding:200px 0 100px;border-bottom:1px solid #dadce0}.product_overview__header .title{font-size:54px;font-weight:400;line-height:1.1;margin-bottom:30px}.product_overview__content{padding:100px 0}.product_ov_content{border-bottom:1px solid #dadce0}.product_ov_content__info .title{font-size:44px;line-height:1.1;margin-bottom:20px}.product_ov_content__img{text-align:center}.product_ov_content__img img{max-height:350px}.product_ov_content:nth-child(odd) .product_ov_content__img{-webkit-box-ordinal-group:3;-ms-flex-order:2;order:2}.product_ov_content:nth-child(odd) .product_ov_content__info{-webkit-box-ordinal-group:2;-ms-flex-order:1;order:1}.ecommerce_header{padding:60px 0 0}.ecommerce_header__title .title{color:#283238;font-size:50px;font-weight:600;letter-spacing:.7px}.ecommerce_header__comment{max-width:1920px;margin:70px auto;background-size:cover;background-position:center;min-height:435px;position:relative}.ecommerce_header__comment .container{position:initial}.ecommerce_header__comment div[class*=col-]{position:initial}.ecommerce_header__comment .comment{display:-webkit-box;display:-ms-flexbox;display:flex;-webkit-box-align:center;-ms-flex-align:center;align-items:center;border-radius:32px;position:absolute;max-width:100%;left:0;bottom:85px;z-index:1}.ecommerce_header__comment .comment p{max-width:528px;color:#fff;font-size:21px;font-weight:300;line-height:25px;margin:0 0 0 120px;padding:0 90px 0 15px;border-left:4px solid #fff}.ecommerce_header__comment .comment:before{position:absolute;content:'';width:640px;height:155px;background-image:url(data:image/png;base64,iVBORw0KGgoAAAANSUhEUgAAA8EAAADqCAMAAAC1FbdaAAAAAXNSR0IB2cksfwAAAGZQTFRFAAAAGhoaGhoaGhoaGhoaHBwcGhoaGhoaGRkZAAAAGxsbGhoaICAgGRkZGhoaIiIiGhoaFhYWGxsbGhoaFxcXGhoaGhoaHBwcGhoaGhoaGxsbGRkZGhoaGxsbGhoaGhoaGRkZGhoaNFtBwAAAACJ0Uk5TAIAo/7hAw1DSA2DeCHDoD/AXkPchoPwtsDzASFhoeIiYqOTr5JoAAAV0SURBVHic7d1JUlxJFETRpIpO9KJHEgL2v8kyqTqJ/E1EMnjhZues4E3uJC39x2YPqPTH5kP+BCrtKxiSHSgYgh0qGJIdKRiCHX9SMAQ7UTAEOz1TMAQ7VzAEu7hUMATbUzAEu/qsYAh2rWAIdnOrYAh2p2AIdv+gYAj2qGBI9qRgCPZFwZDsq4Ih2LGCIdk3BUOw0x2m/tU3A/95VjAEu+if+lefDPzvu4Ih2FX31L/6YuAXLwqGYDe9U//qg4FfvSoYgt13Tv2r7wV+86ZgSNY39a++Fvhd34PC1dcC73Q9KFx9LPBO19S/+ljgvZ6pf/WtwHs9U//qW4EtHVP/6lOBLR1T/+pTgW3tU//qS4Ft7VP/6kuBCc1T/+pDgQnNU//qQ4EprVP/6juBKa1T/+o7gUmvCoZgjVP/6jOBaW1T/+orgRlNU//qI4EZTVP/6iOBOS1T/+obgTmHCoZkRwqGYMfrK8PqE4F5JwqGYKerK8PqC4EF5wqGYBdrK8PqA4ElewqGYFcrK8Pq+4BF1wqGYDfLK8Pq84BldwqGYPeLK8Pq64AVjwqGZE8KhmBLDwpX3wasWnhQuPo0YNXCg8LVpwHr5h8Urr4MWDf/oHD1ZUCD2al/9WFAg9mpf/VhQIu5qX/1XUCLual/9V1Ak5mpf/VZQJOZqX/1WUCb6al/9VVAm+mpf/VVQKPJqX/1UUCjyal/9VFAq6mpf/VNQLOJqX/1SUCzial/9UlAu+2pf/VFQLvtqX/1RUCHral/9UFAh62pf/VBQI9nBUOwizMFQ7DvCoZgV5cKhmAvCoZgN58VDMFeFQzB7m8VDMHeFAzJHhQMwfYVDMkOFAzBDhUMyY4UDMGOPykYgp0oGIL9+6Bw9R3ATs4VDMH+eVC4+gxgN3sKhmB/PyhcfQWwo2sFQ7CfU//qI4BdvSoYgv2Y+lffAOzsTcGQ7EHBEGxfwRDsi4Ih2JOCIdejX7Ig1/2DgiHXnX90QK6bWwVDLssGCGZdCMks/CGYr+xAMl+6g2C+NgvJfPEdgnl1BZJ5+QyCeX0UknkBHILtbxQMuR4UDLneNgqGWD8+E61gSPW6UTDE+vlckoIh1MtGwRDr6lLBkOv7RsEQ6+JMwZDreaNgiHX6ScGQ69tGwRDr+H3ACoYgXxUMub5sBaxgyPGkYMj1uB2wgiHF/YOCIdfdRMAKhhA3twqGXNdTASsYMlx9VjDk2psMWMEQ4eJSwZDrfDpgBUOC0zMFQ66TmYAVDAGO3w/7FQxBjuYCVjCMb3vYr2DIsT3sVzDEmBj2KxhiTAz7FQwppob9CoYQk8N+BUOIyWG/giHD9LBfwZBhetivYIgwM+xXMESYGfYrGBLMDfsVDAnmhv0KhgCzw34FQ4DZYb+CYXzzw34Fw/jmh/0KhuEdrgesYBjWgYIh135DwAqGUS2uChUMY3trCVjBMKb75VWhgmFor00BKxiGdLOyKlQwjOylLWAFw4iu1laFCoaBfW8MWMEwoIvVVaGCYVzPrQErGMZzur4qVDAM61tzwAqG4Sw8F6xgGN7Cc8EKhtEtPResYBjd0nPBCobBLT4XrGAY2/JzwQqGsS0/F6xgGNrKc8EKhqGtPBesYBjZ2nPBCoaRrT0XrGAY2OpzwQqGga0+F6xgGNf6c8EKhnGtPxesYBhWx7BfwTCcjmG/gmE0PcN+BcNoeob9CobBdA37FQyD6Rr2KxjG0jfsVzAMpXPYr2AYSuewX8Ewkt5hv4JhJL3DfgXDQLqH/QqGgXQP+xUM4+gf9isYxtE/7FcwDGOHYb+CYRg7DPsVDKM43mHYr2AYxdEHAlYwFDv8SMAKhmIHCoZc+x8KeLMHVPrjQwH/BaHh+zjWyjZMAAAAAElFTkSuQmCC);background-size:contain;background-repeat:no-repeat;z-index:-1}.ecommerce_download{padding:70px 0}.ecommerce_download .title__secondary{color:#ff5733}.ecommerce_download__wrapper{background:#f3f1f1;border-radius:32px;padding:70px 15px}.ecommerce_download__wrapper .title__secondary{margin-bottom:20px}.ecommerce_download__wrapper form{max-width:490px;margin:0 auto}.ecommerce_download__wrapper form .ajax-loader{display:none}.ecommerce_download__wrapper form label{width:100%;color:#283238;font-size:20px;font-weight:600;line-height:1.25;margin-bottom:30px}.ecommerce_download__wrapper form label input,.ecommerce_download__wrapper form label select{margin-top:15px;width:100%;height:46px;border:1px solid #283238;background-color:#fff;font-size:16px;font-weight:300;padding-left:15px;color:#283238;-webkit-appearance:none;-moz-appearance:none;appearance:none}.ecommerce_download__wrapper form label input::-webkit-input-placeholder,.ecommerce_download__wrapper form label select::-webkit-input-placeholder{font-size:16px;font-weight:300;color:#283238}.ecommerce_download__wrapper form label input:-ms-input-placeholder,.ecommerce_download__wrapper form label select:-ms-input-placeholder{font-size:16px;font-weight:300;color:#283238}.ecommerce_download__wrapper form label input::-ms-input-placeholder,.ecommerce_download__wrapper form label select::-ms-input-placeholder{font-size:16px;font-weight:300;color:#283238}.ecommerce_download__wrapper form label input::placeholder,.ecommerce_download__wrapper form label select::placeholder{font-size:16px;font-weight:300;color:#283238}.ecommerce_download__wrapper form label input:focus,.ecommerce_download__wrapper form label select:focus{border:1px solid #2c90e7;outline:0}.ecommerce_conversations{padding:70px 0;background-image:-webkit-gradient(linear,left bottom,left top,from(#fff),color-stop(7%,#fcfcfc),color-stop(54%,#f0f0f0),color-stop(100%,#ececec),to(#ececec));background-image:linear-gradient(to top,#fff 0,#fcfcfc 7%,#f0f0f0 54%,#ececec 100%,#ececec 100%)}.ecommerce_conversations__list{margin-top:50px}.conversations_list div[class*=col-]{margin-bottom:35px}.conversations_list__item{height:100%;margin:0 auto;border:1px solid #f3f3f3;-webkit-box-shadow:0 20px 25px -5px rgba(0,0,0,.1),0 10px 10px -5px rgba(0,0,0,.04);box-shadow:0 20px 25px -5px rgba(0,0,0,.1),0 10px 10px -5px rgba(0,0,0,.04);background-color:#fff;padding:25px 15px 15px 25px;position:relative}.conversations_list__item p{max-width:60%;min-height:71px;margin-right:15px;color:#283238;font-size:16px;font-weight:300;text-align:left}.conversations_list__item a{width:90px;height:30px;display:-webkit-box;display:-ms-flexbox;display:flex;-webkit-box-align:center;-ms-flex-align:center;align-items:center;-webkit-box-pack:center;-ms-flex-pack:center;justify-content:center;color:#fff;font-size:10px;text-transform:uppercase;letter-spacing:.93px;border-radius:5px}.conversations_list__item a:hover{text-decoration:none;color:#fff}.conversations_list__item img{position:absolute;left:-10px;bottom:10px;width:70px}.conversations_list__item span{display:block;border-radius:12px;color:#283238;padding:9px;margin-top:30px;margin-left:50px;font-size:14px;text-align:left}.ecomemrce_personalize{padding:70px 0}.ecomemrce_personalize__list{margin-top:50px}.personalize_list div[class*=col-]{margin-bottom:35px}.personalize_list__item .title{color:#283238;font-size:24px;font-weight:600;margin-bottom:15px}.personalize_list__item img{padding:15px;max-width:370px;margin:0 auto}.ecommerce_review{background-color:#fff}.ecommerce_review .testimonial_item{border:1px solid #f3f3f3;-webkit-box-shadow:0 20px 25px -5px rgba(0,0,0,.1),0 10px 10px -5px rgba(0,0,0,.04);box-shadow:0 20px 25px -5px rgba(0,0,0,.1),0 10px 10px -5px rgba(0,0,0,.04)}.ecommerce_integrations{padding:70px 0}.ecommerce_integrations__wrapper{margin-top:50px}.ecommerce_integrations div[class*=col-]{margin-bottom:35px}.ecommerce_integrations .item{text-align:center}.ecommerce_integrations .item img{height:40px;margin:0 auto 15px auto}.ecommerce_integrations .item .title{color:#283238;font-size:24px;font-weight:600;margin-bottom:15px}.ecommerce_trial{padding:70px 0;background-color:#2c90e7}.ecommerce_trial .title__secondary{color:#fff;margin-bottom:35px}.ecommerce_trial .btn_dark{margin:0 auto}.push_header{padding:60px 0}.push_header .title{margin-bottom:30px}.push_header p{margin-bottom:50px}.push_header img{max-width:600px}.push_blocks{padding:60px 0;background-size:contain;background-position:center center;background-repeat:no-repeat;background-attachment:fixed}.push_blocks:nth-of-type(even){background-color:#f7f8f8}.push_blocks:nth-of-type(odd) .push_blocks__item:first-child{-webkit-box-ordinal-group:3;-ms-flex-order:2;order:2}.push_blocks:nth-of-type(odd) .push_blocks__item:nth-of-type(2){-webkit-box-ordinal-group:2;-ms-flex-order:1;order:1}.push_blocks .title__secondary{margin-bottom:30px}.push_blocks img{max-height:500px}.push_hiw{background-repeat:no-repeat;background-size:cover;background-position:center;background-color:#2c90e7}.push_hiw .title__secondary{color:#fff}.push_hiw__wrapper div[class*=col-]{display:-webkit-box;display:-ms-flexbox;display:flex;-webkit-box-align:start;-ms-flex-align:start;align-items:flex-start}.push_hiw__wrapper div[class*=col-]:last-of-type .line{display:none}.push_hiw .item{max-width:285px;margin:0 auto}.push_hiw .item .title,.push_hiw .item p{font-size:18px;color:#fff}.push_hiw .item img{height:100px}.push_hiw .line{display:-webkit-box;display:-ms-flexbox;display:flex;-webkit-box-align:center;-ms-flex-align:center;align-items:center;position:absolute;width:80px;height:3px;right:-40px;top:50px;background-color:#fff}.push_hiw .line:after,.push_hiw .line:before{position:absolute;content:'';width:10px;height:10px;border-radius:50px;background-color:#fff}.push_hiw .line:before{left:0}.push_hiw .line:after{right:0}.push_results{background-color:#f7f8f8}.push_results .item img{height:100px}.push_results .item span{color:#283238;font-size:50px;font-weight:600}.push_review{background-color:#fff}.push_review .testimonial_item{border:1px solid #f3f3f3;-webkit-box-shadow:0 20px 25px -5px rgba(0,0,0,.1),0 10px 10px -5px rgba(0,0,0,.04);box-shadow:0 20px 25px -5px rgba(0,0,0,.1),0 10px 10px -5px rgba(0,0,0,.04)}.push_advantages{padding:70px 0;background-color:#fafafa;position:relative}.push_advantages .shapes img{max-width:180px}.push_advantages .shapes img:first-child{position:absolute;left:0;bottom:0}.push_advantages .shapes img:nth-of-type(2){position:absolute;right:0;top:0}.push_advantages__wrapper{margin-top:50px;-webkit-box-pack:justify;-ms-flex-pack:justify;justify-content:space-between;-ms-flex-wrap:wrap;flex-wrap:wrap}.push_advantages__item{display:-webkit-box;display:-ms-flexbox;display:flex;-webkit-box-align:start;-ms-flex-align:start;align-items:flex-start;-webkit-box-pack:justify;-ms-flex-pack:justify;justify-content:space-between;margin-bottom:50px}.push_advantages__item .img{display:-webkit-box;display:-ms-flexbox;display:flex;-webkit-box-align:center;-ms-flex-align:center;align-items:center;-webkit-box-pack:center;-ms-flex-pack:center;justify-content:center;width:80px;height:80px;background-color:#fff;-webkit-box-shadow:0 0 16px 0 rgba(44,144,231,.16);box-shadow:0 0 16px 0 rgba(44,144,231,.16);border-radius:50%}.push_advantages__item img{width:48px}.push_advantages__item .text{width:calc(100% - 100px)}.push_advantages__item .text .title{font-size:16px;font-weight:500;margin-bottom:10px}.push_advantages__item .text p{font-size:14px;max-width:80%}.push_highlight{padding:70px 0}.push_highlight__wrapper{margin-top:50px}.push_highlight__item{margin-bottom:50px}.push_highlight__item img{height:80px;margin-bottom:15px}.push_highlight__item .title{font-size:16px;font-weight:500;margin-bottom:10px}.push_highlight__item p{font-size:14px}.af_header{border-bottom:1px solid #e9eaeb}.af_bar{padding:10px 0;background-color:#283238;z-index:11}.af_bar.fixed{position:fixed;top:0;width:100%}.af_bar ul{margin-bottom:0;display:-webkit-box;display:-ms-flexbox;display:flex;-webkit-box-pack:justify;-ms-flex-pack:justify;justify-content:space-between;-ms-flex-wrap:wrap;flex-wrap:wrap}.af_bar ul li a{color:#fff}.af_bar ul li.active a{text-decoration:underline;color:#d2d2d2}.af_list{padding:60px 0}.af_list .title__secondary{margin-bottom:35px}.af_list .box{padding-top:50px}.af_list__item{margin-bottom:35px}.af_list__item .title{display:-webkit-box;display:-ms-flexbox;display:flex;-webkit-box-align:center;-ms-flex-align:center;align-items:center;font-size:18px;font-weight:600;margin-bottom:5px}.af_list__item .title img{width:25px;margin-right:6px}.glossary_header{padding:60px 0}.glossary_list{padding:60px 0}.glossary_list__letters{display:-webkit-box;display:-ms-flexbox;display:flex;-webkit-box-align:baseline;-ms-flex-align:baseline;align-items:baseline}.glossary_list__letters .box{position:-webkit-sticky;position:sticky;top:30px;display:-webkit-box;display:-ms-flexbox;display:flex;-ms-flex-wrap:wrap;flex-wrap:wrap}.glossary_list__letters a{width:34%;padding:0 10px;color:#283238;font-size:16px;-webkit-transition:.3s;transition:.3s}.glossary_list__letters a:hover{-webkit-transition:.3s;transition:.3s;color:#2c90e7}.glossary_list__title{margin-bottom:35px}.glossary_list__item{margin-bottom:35px}.refunds{padding:60px 0}.refunds__top .title{color:#283238;font-size:50px;font-weight:600;letter-spacing:.7px;margin-bottom:30px}.refunds_list{padding:60px 0}.refunds_list .title__secondary{margin-bottom:30px}.refunds_list .accordion .card{border:0;border-radius:0;margin-bottom:30px}.refunds_list .accordion .card .card-header{padding:0;border-bottom:0;background-color:transparent}.refunds_list .accordion .card .card-header .btn{display:-webkit-box;display:-ms-flexbox;display:flex;-webkit-box-align:center;-ms-flex-align:center;align-items:center;border:0;color:#283238;font-size:26px;font-weight:500;letter-spacing:.7px;text-decoration:none;position:relative;padding:0 0 0 50px}.refunds_list .accordion .card .card-header .btn.opened:before{content:'-'}.refunds_list .accordion .card .card-header .btn:before{position:absolute;content:'+';left:0;width:24px;height:24px;border-radius:50px;background-color:#283238;color:#fff;font-size:16px;font-weight:500;display:-webkit-box;display:-ms-flexbox;display:flex;-webkit-box-align:center;-ms-flex-align:center;align-items:center;-webkit-box-pack:center;-ms-flex-pack:center;justify-content:center}.refunds_list .accordion .card .collapse .card-body,.refunds_list .accordion .card .collapsing .card-body{padding:30px 50px 0}.refunds_list .accordion .card .collapse .card-body ul,.refunds_list .accordion .card .collapsing .card-body ul{padding-left:40px}.refunds_list .accordion .card .collapse .card-body ul li,.refunds_list .accordion .card .collapsing .card-body ul li{list-style:disc;color:#283238;font-size:18px;font-weight:300;margin-bottom:16px}.utm{min-height:100vh}.utm .container{min-height:100vh;max-width:100%}.utm .container .row{min-height:100vh}.utm div[class*=col-]{min-height:100vh}.utm div[class*=col-]:first-child{display:-webkit-box;display:-ms-flexbox;display:flex;-webkit-box-pack:end;-ms-flex-pack:end;justify-content:flex-end}.utm__text{min-height:100vh;max-width:820px;padding:60px 70px}.utm__text img{width:auto;max-height:36px;margin-bottom:140px}.utm__text .title{color:#283238;font-size:50px;font-weight:600;letter-spacing:.7px;margin-bottom:40px}.utm__text .title span{font-weight:400}.utm__text p{font-size:34px;margin-bottom:30px;line-height:1.2}.utm__text a{width:285px;margin-bottom:30px}.utm__text small{color:#283238;font-size:21px;font-weight:300;line-height:1.2}.utm__image{padding:60px 80px;min-height:100vh;background-image:linear-gradient(45deg,#1765bc 0,#4db6f7 100%)}.utm__image img{padding-top:190px;max-width:100%}.utm_how{padding:70px 0}.utm_how .title__secondary{margin-bottom:50px}.utm_how nav{margin-bottom:50px}.utm_how nav .nav-pills,.utm_how nav .nav-tabs{-webkit-box-pack:center;-ms-flex-pack:center;justify-content:center;border-bottom:0}.utm_how nav .nav-pills .nav-item,.utm_how nav .nav-pills .nav-link,.utm_how nav .nav-tabs .nav-item,.utm_how nav .nav-tabs .nav-link{border:0;color:#283238;font-size:20px;border-radius:0}.utm_how nav .nav-pills .nav-item.active,.utm_how nav .nav-pills .nav-link.active,.utm_how nav .nav-tabs .nav-item.active,.utm_how nav .nav-tabs .nav-link.active{color:#283238;border-bottom:3px solid #2c90e7;background-color:transparent}.utm_how__item{text-align:center;margin-bottom:35px}.utm_how__item img{margin-bottom:20px;height:130px}.utm_how__item .title{font-size:24px;margin-bottom:15px}.benefits_hero{padding:60px 0;background-color:#f6f6f7}.benefits_hero .title{margin-bottom:30px}.benefits_hero .btn_circle{margin-bottom:50px}.benefits_hero ul{display:-webkit-box;display:-ms-flexbox;display:flex;-ms-flex-wrap:wrap;flex-wrap:wrap;margin:0;padding:0}.benefits_hero ul li{display:-webkit-box;display:-ms-flexbox;display:flex;-webkit-box-align:center;-ms-flex-align:center;align-items:center;position:relative;padding-left:20px;margin-right:25px}.benefits_hero ul li:before{position:absolute;content:'';background-image:url(data:image/png;base64,iVBORw0KGgoAAAANSUhEUgAAAEIAAAAwCAYAAAClvqwiAAAAGXRFWHRTb2Z0d2FyZQBBZG9iZSBJbWFnZVJlYWR5ccllPAAAAyhpVFh0WE1MOmNvbS5hZG9iZS54bXAAAAAAADw/eHBhY2tldCBiZWdpbj0i77u/IiBpZD0iVzVNME1wQ2VoaUh6cmVTek5UY3prYzlkIj8+IDx4OnhtcG1ldGEgeG1sbnM6eD0iYWRvYmU6bnM6bWV0YS8iIHg6eG1wdGs9IkFkb2JlIFhNUCBDb3JlIDUuNi1jMTQwIDc5LjE2MDQ1MSwgMjAxNy8wNS8wNi0wMTowODoyMSAgICAgICAgIj4gPHJkZjpSREYgeG1sbnM6cmRmPSJodHRwOi8vd3d3LnczLm9yZy8xOTk5LzAyLzIyLXJkZi1zeW50YXgtbnMjIj4gPHJkZjpEZXNjcmlwdGlvbiByZGY6YWJvdXQ9IiIgeG1sbnM6eG1wPSJodHRwOi8vbnMuYWRvYmUuY29tL3hhcC8xLjAvIiB4bWxuczp4bXBNTT0iaHR0cDovL25zLmFkb2JlLmNvbS94YXAvMS4wL21tLyIgeG1sbnM6c3RSZWY9Imh0dHA6Ly9ucy5hZG9iZS5jb20veGFwLzEuMC9zVHlwZS9SZXNvdXJjZVJlZiMiIHhtcDpDcmVhdG9yVG9vbD0iQWRvYmUgUGhvdG9zaG9wIENDIDIwMTggKE1hY2ludG9zaCkiIHhtcE1NOkluc3RhbmNlSUQ9InhtcC5paWQ6QzdEQjg2RDMyODYzMTFFQUIwN0JGNjBCQUVCRjM5REYiIHhtcE1NOkRvY3VtZW50SUQ9InhtcC5kaWQ6QzdEQjg2RDQyODYzMTFFQUIwN0JGNjBCQUVCRjM5REYiPiA8eG1wTU06RGVyaXZlZEZyb20gc3RSZWY6aW5zdGFuY2VJRD0ieG1wLmlpZDpDN0RCODZEMTI4NjMxMUVBQjA3QkY2MEJBRUJGMzlERiIgc3RSZWY6ZG9jdW1lbnRJRD0ieG1wLmRpZDpDN0RCODZEMjI4NjMxMUVBQjA3QkY2MEJBRUJGMzlERiIvPiA8L3JkZjpEZXNjcmlwdGlvbj4gPC9yZGY6UkRGPiA8L3g6eG1wbWV0YT4gPD94cGFja2V0IGVuZD0iciI/PmA47C0AAAIzSURBVHja7Nm/TsJAGABwTUxxYobFuIKJskhM+PMCgAuDS3kRU5/AJxCegOAkE8HdFDcSOVdewcmw1N6lJUKh/+67u+8KJN9A01x7v/Ta777v1HGck0P4TafvF8vlksZlpXIz73a7840TKESWo91uP7vTJF44XhDDOP+wrCfTPy+Tk7ftWZ5OtFgsTrYAtoP0er3HTEL4CCGTD2CMRq/Xh47AotVyl8+hI/hPxREhKxAACPpDACHoDQGIoO/LEhLBMHI2He+I4I6nXUIlCkErCJEI2kCIRtACQgYCegjIPCEMATUEJEKpVB5GXe9sVzVnNvvMj8fje/9/p9N5q1Zvf2RVk+j1G43mZLX6veMc6ttFmC8WXw+RZ/5XofvycvlquKOYQer1+ksWn4TA0qATjarm0BsMW2e6Iqwh9jwFe968YjBUIjAI0zStuAiiMFQjMIi0NwCFgQHBb2mQ9AkKHwYWBG4IHgxMCN7SyNn8qWsyDGwIDIJVZ0Dy+HgYGBEYRL8/aPIuj7gYWBHWeUSaT2hSDMwIG5mlSAzsCIHdpwgMSIRarTYQld4HDgBjsIBAoPclcrO38yAkhg4IoYUZJBhSECIrVIoxpCHEKtUpwpCKELtmKRlDOkKi4q0kDCUIiavYgjGUIaQq5wvCUIqQuq8BjKEcgavBA4SBAoG708WJgQYBpOWXEgMVAljvMyEGOgTQJnBMDGJZlomx6Qw6GJ2kVwwm21EoFCa0t4q1+/4nwADPd8gOtu5XMgAAAABJRU5ErkJggg==);background-size:cover;background-repeat:no-repeat;width:11px;height:8px;left:0}.benefits_hero__image{text-align:right}.benefits_list{padding:70px 0;background-color:#f6f6f7}.benefits_list div[class*=col-]{margin-bottom:30px}.benefits_list .benefits_full{-webkit-box-flex:initial;-ms-flex:initial;flex:initial;max-width:100%}.benefits_list .benefits_full .benefits_item{display:-webkit-box;display:-ms-flexbox;display:flex;-webkit-box-pack:justify;-ms-flex-pack:justify;justify-content:space-between}.benefits_list .benefits_full .benefits_item__info{width:40%}.benefits_list .benefits_full .benefits_item__img{width:60%}.benefits_item{padding:50px 50px 0;background-color:#fff;border-radius:8px;height:100%}.benefits_item__info span{display:-webkit-box;display:-ms-flexbox;display:flex;-webkit-box-align:center;-ms-flex-align:center;align-items:center;-webkit-box-pack:center;-ms-flex-pack:center;justify-content:center;background-color:#2c90e7;border-radius:50%;width:45px;height:45px;color:#fff;font-weight:600;margin-bottom:30px}.benefits_item__info .title__secondary{margin-bottom:15px}.benefits_item__info ul li:before{background-image:url(data:image/png;base64,iVBORw0KGgoAAAANSUhEUgAAAEIAAAAwCAYAAAClvqwiAAAAGXRFWHRTb2Z0d2FyZQBBZG9iZSBJbWFnZVJlYWR5ccllPAAAAyhpVFh0WE1MOmNvbS5hZG9iZS54bXAAAAAAADw/eHBhY2tldCBiZWdpbj0i77u/IiBpZD0iVzVNME1wQ2VoaUh6cmVTek5UY3prYzlkIj8+IDx4OnhtcG1ldGEgeG1sbnM6eD0iYWRvYmU6bnM6bWV0YS8iIHg6eG1wdGs9IkFkb2JlIFhNUCBDb3JlIDUuNi1jMTQwIDc5LjE2MDQ1MSwgMjAxNy8wNS8wNi0wMTowODoyMSAgICAgICAgIj4gPHJkZjpSREYgeG1sbnM6cmRmPSJodHRwOi8vd3d3LnczLm9yZy8xOTk5LzAyLzIyLXJkZi1zeW50YXgtbnMjIj4gPHJkZjpEZXNjcmlwdGlvbiByZGY6YWJvdXQ9IiIgeG1sbnM6eG1wPSJodHRwOi8vbnMuYWRvYmUuY29tL3hhcC8xLjAvIiB4bWxuczp4bXBNTT0iaHR0cDovL25zLmFkb2JlLmNvbS94YXAvMS4wL21tLyIgeG1sbnM6c3RSZWY9Imh0dHA6Ly9ucy5hZG9iZS5jb20veGFwLzEuMC9zVHlwZS9SZXNvdXJjZVJlZiMiIHhtcDpDcmVhdG9yVG9vbD0iQWRvYmUgUGhvdG9zaG9wIENDIDIwMTggKE1hY2ludG9zaCkiIHhtcE1NOkluc3RhbmNlSUQ9InhtcC5paWQ6QzdEQjg2RDMyODYzMTFFQUIwN0JGNjBCQUVCRjM5REYiIHhtcE1NOkRvY3VtZW50SUQ9InhtcC5kaWQ6QzdEQjg2RDQyODYzMTFFQUIwN0JGNjBCQUVCRjM5REYiPiA8eG1wTU06RGVyaXZlZEZyb20gc3RSZWY6aW5zdGFuY2VJRD0ieG1wLmlpZDpDN0RCODZEMTI4NjMxMUVBQjA3QkY2MEJBRUJGMzlERiIgc3RSZWY6ZG9jdW1lbnRJRD0ieG1wLmRpZDpDN0RCODZEMjI4NjMxMUVBQjA3QkY2MEJBRUJGMzlERiIvPiA8L3JkZjpEZXNjcmlwdGlvbj4gPC9yZGY6UkRGPiA8L3g6eG1wbWV0YT4gPD94cGFja2V0IGVuZD0iciI/PmA47C0AAAIzSURBVHja7Nm/TsJAGABwTUxxYobFuIKJskhM+PMCgAuDS3kRU5/AJxCegOAkE8HdFDcSOVdewcmw1N6lJUKh/+67u+8KJN9A01x7v/Ta777v1HGck0P4TafvF8vlksZlpXIz73a7840TKESWo91uP7vTJF44XhDDOP+wrCfTPy+Tk7ftWZ5OtFgsTrYAtoP0er3HTEL4CCGTD2CMRq/Xh47AotVyl8+hI/hPxREhKxAACPpDACHoDQGIoO/LEhLBMHI2He+I4I6nXUIlCkErCJEI2kCIRtACQgYCegjIPCEMATUEJEKpVB5GXe9sVzVnNvvMj8fje/9/p9N5q1Zvf2RVk+j1G43mZLX6veMc6ttFmC8WXw+RZ/5XofvycvlquKOYQer1+ksWn4TA0qATjarm0BsMW2e6Iqwh9jwFe968YjBUIjAI0zStuAiiMFQjMIi0NwCFgQHBb2mQ9AkKHwYWBG4IHgxMCN7SyNn8qWsyDGwIDIJVZ0Dy+HgYGBEYRL8/aPIuj7gYWBHWeUSaT2hSDMwIG5mlSAzsCIHdpwgMSIRarTYQld4HDgBjsIBAoPclcrO38yAkhg4IoYUZJBhSECIrVIoxpCHEKtUpwpCKELtmKRlDOkKi4q0kDCUIiavYgjGUIaQq5wvCUIqQuq8BjKEcgavBA4SBAoG708WJgQYBpOWXEgMVAljvMyEGOgTQJnBMDGJZlomx6Qw6GJ2kVwwm21EoFCa0t4q1+/4nwADPd8gOtu5XMgAAAABJRU5ErkJggg==)!important}.benefits_item__image{margin-top:40px;text-align:center}.benefits_item__image img{max-width:400px}.benefits_item ul{padding:0;margin:40px 0}.benefits_item ul li{display:-webkit-box;display:-ms-flexbox;display:flex;-webkit-box-align:center;-ms-flex-align:center;align-items:center;position:relative;padding-left:20px;margin-bottom:15px}.benefits_item ul li:before{position:absolute;content:'';background-image:url(data:image/png;base64,iVBORw0KGgoAAAANSUhEUgAAAEIAAAAwCAYAAAClvqwiAAAAGXRFWHRTb2Z0d2FyZQBBZG9iZSBJbWFnZVJlYWR5ccllPAAAAyhpVFh0WE1MOmNvbS5hZG9iZS54bXAAAAAAADw/eHBhY2tldCBiZWdpbj0i77u/IiBpZD0iVzVNME1wQ2VoaUh6cmVTek5UY3prYzlkIj8+IDx4OnhtcG1ldGEgeG1sbnM6eD0iYWRvYmU6bnM6bWV0YS8iIHg6eG1wdGs9IkFkb2JlIFhNUCBDb3JlIDUuNi1jMTQwIDc5LjE2MDQ1MSwgMjAxNy8wNS8wNi0wMTowODoyMSAgICAgICAgIj4gPHJkZjpSREYgeG1sbnM6cmRmPSJodHRwOi8vd3d3LnczLm9yZy8xOTk5LzAyLzIyLXJkZi1zeW50YXgtbnMjIj4gPHJkZjpEZXNjcmlwdGlvbiByZGY6YWJvdXQ9IiIgeG1sbnM6eG1wPSJodHRwOi8vbnMuYWRvYmUuY29tL3hhcC8xLjAvIiB4bWxuczp4bXBNTT0iaHR0cDovL25zLmFkb2JlLmNvbS94YXAvMS4wL21tLyIgeG1sbnM6c3RSZWY9Imh0dHA6Ly9ucy5hZG9iZS5jb20veGFwLzEuMC9zVHlwZS9SZXNvdXJjZVJlZiMiIHhtcDpDcmVhdG9yVG9vbD0iQWRvYmUgUGhvdG9zaG9wIENDIDIwMTggKE1hY2ludG9zaCkiIHhtcE1NOkluc3RhbmNlSUQ9InhtcC5paWQ6NTI3NUIzNjQyOEJCMTFFQUIwN0JGNjBCQUVCRjM5REYiIHhtcE1NOkRvY3VtZW50SUQ9InhtcC5kaWQ6NTI3NUIzNjUyOEJCMTFFQUIwN0JGNjBCQUVCRjM5REYiPiA8eG1wTU06RGVyaXZlZEZyb20gc3RSZWY6aW5zdGFuY2VJRD0ieG1wLmlpZDpDN0RCODZENTI4NjMxMUVBQjA3QkY2MEJBRUJGMzlERiIgc3RSZWY6ZG9jdW1lbnRJRD0ieG1wLmRpZDpDN0RCODZENjI4NjMxMUVBQjA3QkY2MEJBRUJGMzlERiIvPiA8L3JkZjpEZXNjcmlwdGlvbj4gPC9yZGY6UkRGPiA8L3g6eG1wbWV0YT4gPD94cGFja2V0IGVuZD0iciI/Pmk+OGwAAAI3SURBVHja7NoxT8JAFABgLMwkJAyyEEcncZE4+RNMmFz0jxg3R36BOBEnBgwYF4IrNMVFWE74AzgQSFwMZagcaZGC0F777u615SUNhZS29+WOu77HgWEYsShEs/mWHQ6/stPpz1E6ne4VCoWe7QAKEeat1WoV56/E3Kyg+2qpVLq2jgtl4zWtk6QN1XW9sQawHqRWq92GEsJCMNwHqVafT5Qw/Q50Ou/JfP6sMd89Z/jacSZzeBPlnmDrFUqEe4ItlD1CCCCgEAINAYmgquqrEnUEerp4PHEftdlhPTTzfLE9QtCW2DwRAgPBGyEQECIQ0EMAIpBdCKghIBHG43HF6XqJbfN0t/txab3P5U5f5vP2dwDXCZ+TyaSXSqWuHI9cVaHP5aPRqPJPMoP0+/2HMPaEjaFhNpQ4jDN11zgLKsISYksv2BZcMGQiLCDq9fodAwIXDNkIVo/wegMgGBgQLAji4+K+MLAgQEB4xsCEYEFoADfDhIENYQHRbreLQOt4VxgYERYQ5fLTBcDwcIWBFWG5jvA4hTJhYEawrSx5YmBH2Hj65IEBiTAYDB55Le83PgDGgApi3ldMGARCDO4IOxMzSDCEIDhmqCRjCENwlaqThCEUwXXOUjCGcASm5K0gDCkIzFlszhjSEDyl8zlhSEXwXNcAxpCO4KvAA4SBAsF3pcsnBhoEkJKfRwxUCGC1T0YMdAigRWCXGGT1j+ChhKCb2UjN+Ps3/HKbzWYNWlvFWn3/FWAAinWQkcYUYLIAAAAASUVORK5CYII=);background-size:cover;background-repeat:no-repeat;width:11px;height:8px;left:0}.benefits_cta{background-color:#2c90e7}.benefits_cta .title__secondary{color:#fff}.benefits_cta ul li{color:#fff}.benefits_cta p{color:#fff}.benefits_cta .btn_circle{background-color:#283238}.stars_hero{padding:60px 0}.stars_hero .title{color:#283238;font-size:50px;font-weight:600;letter-spacing:.7px;margin-bottom:30px}.testimonials-hero{padding:60px 0;background-image:linear-gradient(45deg,#1765bc 0,#4db6f7 100%)}.testimonials-hero .title__secondary{font-weight:600;color:#fff;margin-bottom:30px}.testimonials-hero p{color:#fff}.testimonials-slider{padding:70px 0}.testimonials-slider .item{display:-webkit-box;display:-ms-flexbox;display:flex;border-radius:8px}@media only screen and (max-width:768px){.testimonials-slider .item{-ms-flex-wrap:wrap;flex-wrap:wrap}}.testimonials-slider .item .avatar{width:40%}@media only screen and (max-width:768px){.testimonials-slider .item .avatar{width:100%}}.testimonials-slider .item .info{width:60%;text-align:left;padding:50px;background-color:#f6fbff;border-top-right-radius:8px;border-bottom-right-radius:8px}@media only screen and (max-width:768px){.testimonials-slider .item .info{width:100%;padding:30px}}.testimonials-slider .item .info .text{font-size:18px;font-weight:300;color:#283238;margin-bottom:30px;text-indent:-15px;padding-bottom:30px;border-bottom:1px solid #fff}.testimonials-slider .item .info .text span{font-size:30px;font-weight:600}.testimonials-slider .item .info .about{display:-webkit-box;display:-ms-flexbox;display:flex;-webkit-box-align:center;-ms-flex-align:center;align-items:center}.testimonials-slider .item .info .about .detail h3{font-size:18px;font-weight:600;margin-bottom:5px}.testimonials-slider .item .info .about .detail p{font-size:14px;margin-bottom:15px}.testimonials-slider .item .info .about .detail a{font-size:14px}.testimonials-slider .item .info .about .logo{width:25%;margin-left:30px}.testimonials-slider .item .info .about .logo img{max-width:110px}.swiper-slide-container{text-align:center;font-size:18px;background:#fff;height:100%;margin:auto;display:-webkit-box;display:-ms-flexbox;display:flex;-webkit-box-pack:center;-ms-flex-pack:center;justify-content:center;-webkit-box-align:center;-ms-flex-align:center;align-items:center}.gallery-top{height:80%;width:100%}.gallery-thumbs{-webkit-box-sizing:border-box;box-sizing:border-box;padding:10px 0}@media only screen and (max-width:768px){.gallery-thumbs{margin-top:30px!important}}.gallery-thumbs .swiper-slide{width:16%!important;height:100%;opacity:.4;cursor:pointer}.gallery-thumbs .swiper-slide-active{opacity:1}.testimonials-list{padding:70px 0;background-color:#f6fbff}.testimonials-list div[class*=col-]{margin-bottom:30px}.testimonials-list .item{display:-webkit-box;display:-ms-flexbox;display:flex;-webkit-box-orient:vertical;-webkit-box-direction:normal;-ms-flex-direction:column;flex-direction:column;-webkit-box-pack:justify;-ms-flex-pack:justify;justify-content:space-between;height:100%;background-color:#fff;border-radius:8px;padding:30px}.testimonials-list .item .text{font-size:18px;font-weight:300;color:#283238;margin-bottom:30px;text-indent:-15px;padding-bottom:30px;border-bottom:1px solid #f6fbff}.testimonials-list .item .text span{font-size:30px;font-weight:600}.testimonials-list .item .info{display:-webkit-box;display:-ms-flexbox;display:flex;-webkit-box-pack:justify;-ms-flex-pack:justify;justify-content:space-between;-webkit-box-align:center;-ms-flex-align:center;align-items:center}@media only screen and (max-width:768px){.testimonials-list .item .info{-webkit-box-orient:vertical;-webkit-box-direction:normal;-ms-flex-direction:column;flex-direction:column;-webkit-box-align:start;-ms-flex-align:start;align-items:flex-start}}.testimonials-list .item .info .avatar{width:20%}@media only screen and (max-width:768px){.testimonials-list .item .info .avatar{margin-bottom:15px}}.testimonials-list .item .info .avatar img{border-radius:50%}.testimonials-list .item .info .about{width:50%}@media only screen and (max-width:768px){.testimonials-list .item .info .about{margin-bottom:15px}}.testimonials-list .item .info .about h3{font-size:18px;font-weight:600;margin-bottom:5px}.testimonials-list .item .info .about p{font-size:14px;margin-bottom:15px}.testimonials-list .item .info .about a{font-size:14px}.testimonials-list .item .info .logo{width:25%}@media only screen and (max-width:768px){.testimonials-list .item .info .logo{width:100%}}.testimonials-list .item .info .logo img{max-width:110px}.early-stage-hero{min-height:550px;padding:60px 0;background-size:contain;background-repeat:no-repeat;background-position:bottom right}@media only screen and (max-width:992px){.early-stage-hero{background-image:none!important;min-height:auto}}.early-stage-hero .row{-webkit-box-align:center;-ms-flex-align:center;align-items:center}@media only screen and (max-width:768px){.early-stage-hero .text{margin-bottom:30px}}.early-stage-hero h1{color:#283238;font-size:60px;font-weight:600;line-height:1.1425;margin-bottom:30px;position:relative}@media only screen and (max-width:768px){.early-stage-hero h1{font-size:50px;line-height:1}}.early-stage-hero p{margin-bottom:30px}.early-stage-hero .links{display:-webkit-box;display:-ms-flexbox;display:flex;-ms-flex-wrap:wrap;flex-wrap:wrap}.early-stage-hero .btn_circle{margin:0 15px 15px 0}.early-stage-hero .text-small p{font-size:14px;font-style:italic}.early-stage-setup{padding:70px 0;background-color:#d2effc}.early-stage-setup .title__secondary{font-weight:600;color:#283238}.early-stage-setup p{color:#283238;text-transform:uppercase;letter-spacing:.5em;font-size:14px;font-weight:600}.early-stage-setup .wrapper{margin-top:50px;-webkit-box-pack:center;-ms-flex-pack:center;justify-content:center}.early-stage-setup .wrapper .item{height:100%;display:-webkit-box;display:-ms-flexbox;display:flex;-webkit-box-align:center;-ms-flex-align:center;align-items:center;-webkit-box-pack:center;-ms-flex-pack:center;justify-content:center;margin-bottom:30px}.early-stage-setup .wrapper .item img{height:40px}.early-stage-qualify{padding:70px 0}.early-stage-qualify .title__secondary{font-weight:600;margin-bottom:30px}.early-stage-qualify .wrapper{margin-top:50px}.early-stage-qualify .wrapper .item{margin-bottom:30px}.early-stage-qualify .wrapper .item img{height:100px;margin-bottom:15px}.early-stage-qualify .wrapper .item h3{font-size:18px;font-weight:600;max-width:250px;margin:0 auto}.early-stage-faq{padding:70px 0}.early-stage-faq .title__secondary{font-weight:600}.early-stage-faq .wrapper{margin-top:50px}.early-stage-faq .wrapper .card{border:0;border-radius:0}.early-stage-faq .wrapper .card .card-header{border:0;border-top:1px solid #babdbf;border-radius:0;background-color:transparent}.early-stage-faq .wrapper .card .card-header h3{display:-webkit-box;display:-ms-flexbox;display:flex;-webkit-box-align:center;-ms-flex-align:center;align-items:center;font-size:18px;font-weight:600;cursor:pointer}.early-stage-faq .wrapper .card .card-header h3 i{margin-right:15px}.early-stage-faq .wrapper .card .card-header h3 i:first-of-type{display:block}.early-stage-faq .wrapper .card .card-header h3 i:last-of-type{display:none}.early-stage-faq .wrapper .card .card-header h3.opened i:first-of-type{display:none}.early-stage-faq .wrapper .card .card-header h3.opened i:last-of-type{display:block}.brand-assets-hero{padding:60px 0;background-image:linear-gradient(45deg,#1765bc 0,#4db6f7 100%);min-height:255px}.brand-assets-hero h1{color:#fff;font-weight:600;letter-spacing:.7px;margin-bottom:30px}.brand-assets-text{padding:70px 0}.brand-assets-text .row{max-width:900px;margin:0 auto;-webkit-box-align:center;-ms-flex-align:center;align-items:center}.brand-assets-text h2{margin-bottom:30px}.brand-assets-text p{max-width:350px;margin-bottom:30px}.brand-assets-text img{max-width:300px;margin:0 auto}.brand-assets-colors{padding:70px 0;background-image:-webkit-gradient(linear,left bottom,left top,from(#fff),color-stop(99.8577%,#f4f4f4),to(#f4f4f4));background-image:linear-gradient(to top,#fff 0,#f4f4f4 99.8577%,#f4f4f4 100%)}.brand-assets-colors h2{margin-bottom:50px}.brand-assets-colors .wrapper .item{display:-webkit-box;display:-ms-flexbox;display:flex;-webkit-box-pack:justify;-ms-flex-pack:justify;justify-content:space-between;-webkit-box-align:center;-ms-flex-align:center;align-items:center;max-width:900px;-ms-flex-wrap:wrap;flex-wrap:wrap;-webkit-box-shadow:0 3px 4px rgba(0,0,0,.1);box-shadow:0 3px 4px rgba(0,0,0,.1);border-radius:12px;background-color:#fff;padding:25px 45px;margin:0 auto 20px auto;text-align:left;-webkit-transition:.3s;transition:.3s}.brand-assets-colors .wrapper .item:hover{-webkit-box-shadow:0 3px 25px rgba(0,0,0,.1);box-shadow:0 3px 25px rgba(0,0,0,.1);-webkit-transition:.3s;transition:.3s}.brand-assets-colors .wrapper .item-info{text-align:left}.brand-assets-colors .wrapper .item-info h3{color:#283238;font-size:20px;font-weight:500}.brand-assets-colors .wrapper .item-info p{color:#6f7070;font-size:18px;font-weight:600;margin-bottom:0}.brand-assets-colors .wrapper .item-color{width:42px;height:42px;border-radius:8px}.affiliates-hero{padding:60px 0;background-image:linear-gradient(45deg,#1765bc 0,#4db6f7 100%);min-height:255px}.affiliates-hero h1{color:#fff;font-weight:600;letter-spacing:.7px;margin-bottom:30px}.affiliates-hero p{color:#fff}.affiliates-text{padding:70px 0}.affiliates-text p{max-width:900px;margin:0 auto 16px auto}.affiliates-text .link{margin-top:50px}.affiliates-text .link .btn_circle{margin:0 auto;width:300px}.affiliates-why{padding:70px 0}.affiliates-why h2{margin-bottom:30px}.affiliates-why .wrapper{margin-top:50px}.affiliates-why .wrapper div[class*=col-]{margin-bottom:30px}.affiliates-why .wrapper .item{max-width:320px;margin:0 auto;text-align:center}.affiliates-why .wrapper .item img{max-height:100px;margin-bottom:20px}.affiliates-why .wrapper .item h3{color:#283238;font-size:18px;font-weight:600;margin-bottom:20px}.affiliates-features{padding:70px 0;background-color:#f6fbff}.affiliates-features .wrapper{margin-top:70px}.affiliates-features .wrapper div[class*=col-]{margin-bottom:30px}.affiliates-features .wrapper .item{display:-webkit-box;display:-ms-flexbox;display:flex;-webkit-box-align:center;-ms-flex-align:center;align-items:center}.affiliates-features .wrapper .item .icon{width:45px;margin-right:15px}.affiliates-features .wrapper .item .icon img{max-width:100%}.affiliates-features .wrapper .item h3{color:#283238;font-size:18px;font-weight:600;margin:0}.affiliates-features .link{margin-top:50px}.affiliates-features .link .btn_circle{margin:0 auto;width:300px}.affiliates-earn{padding:70px 0}.affiliates-earn h2{margin-bottom:30px}.affiliates-earn .img{text-align:center}.affiliates-earn .img img{max-width:300px;margin:0 auto}.affiliates-join{padding:70px 0}.affiliates-join h2{margin-bottom:30px}.affiliates-join .wrapper{margin-top:50px}.affiliates-join .wrapper ul{max-width:900px;margin:0 auto;padding:0 0 0 20px;list-style:decimal}.affiliates-join .wrapper ul li{color:#283238;font-size:18px;font-weight:300;margin-bottom:16px}.affiliates-join .link{margin-top:50px}.affiliates-join .link .btn_circle{margin:0 auto;width:300px}.affiliates-ideas{padding:70px 0;background-color:#f6fbff}.affiliates-ideas h2{margin-bottom:30px}.affiliates-ideas ul{max-width:900px;margin:0 auto;padding:0 0 0 20px;list-style:decimal}.affiliates-ideas ul li{color:#283238;font-size:18px;font-weight:300;margin-bottom:16px}.affiliates-ideas .link{margin-top:50px}.affiliates-ideas .link .btn_circle{margin:0 auto;width:300px}.affiliates-questions{padding:70px 0}.affiliates-questions h2{margin-bottom:30px}.affiliates-questions .wrapper{margin:50px auto 0 auto;max-width:900px}.affiliates-questions .wrapper ul li{border-bottom:1px solid #ebebeb;margin-bottom:20px;padding-bottom:10px}.affiliates-questions .wrapper ul li h4{color:#283238;font-size:18px;font-weight:600}.affiliates-manager{padding:70px 0}.affiliates-manager h2{margin-bottom:30px}.affiliates-manager .wrapper{-webkit-box-align:center;-ms-flex-align:center;align-items:center;max-width:900px;margin:0 auto;padding:40px;border-top:3px solid #2c90e7;border-radius:8px;background-color:rgba(255,255,255,.94);-webkit-box-shadow:0 8px 20px -2px rgba(0,0,0,.11);box-shadow:0 8px 20px -2px rgba(0,0,0,.11)}.affiliates-manager .wrapper h3{color:#283238;font-size:24px;font-weight:600}.affiliates-manager .wrapper img{border-radius:8px}.case-study--about{display:-webkit-box;display:-ms-flexbox;display:flex;-webkit-box-align:center;-ms-flex-align:center;align-items:center;-webkit-box-pack:center;-ms-flex-pack:center;justify-content:center;-webkit-box-orient:vertical;-webkit-box-direction:normal;-ms-flex-direction:column;flex-direction:column;background-size:cover;background-position:center;min-height:540px;position:relative}@media only screen and (max-width:768px){.case-study--about{-webkit-box-pack:start;-ms-flex-pack:start;justify-content:flex-start;padding-top:30px}}.case-study--about .title__secondary{color:#fff;font-weight:600}.case-study--about .case-about--numbers{position:absolute;bottom:-50px;left:0;width:100%}@media only screen and (max-width:768px){.case-study--about .case-about--numbers{padding:0 15px}}.case-study--about .case-about--numbers .wrapper{background-color:#d2effc}.case-study--about .case-about--numbers .wrapper .item{text-align:center;padding:20px}@media only screen and (max-width:768px){.case-study--about .case-about--numbers .wrapper .item{padding:15px}}.case-study--about .case-about--numbers .wrapper .item h3{font-weight:600;font-size:45px}@media only screen and (max-width:768px){.case-study--about .case-about--numbers .wrapper .item h3{font-size:34px}}.case-study--about .case-about--numbers .wrapper .item p{margin:0}.case-study--features .item h3{font-size:18px;font-weight:600;margin-bottom:5px}.case-study--bar img{height:30px!important;margin:0 0 30px 0!important}.case-study--bar h3{font-size:18px;font-weight:600;margin-bottom:5px}.case-study-list{margin:60px 0}.case-study-list .arrow{color:#283238;font-size:50px;text-decoration:none;position:relative;left:0;-webkit-transition:.3s;transition:.3s}.case-study-list .arrow:hover{-webkit-transition:.3s;transition:.3s;color:#283238;text-decoration:none;left:-5px}.case-study-list h1{color:#283238;font-size:40px;font-weight:600;letter-spacing:.7px;margin-bottom:50px;max-width:400px}@media only screen and (max-width:768px){.case-study-list h1{font-size:36px}}.case-study-list .item{display:-webkit-box;display:-ms-flexbox;display:flex;-webkit-box-orient:vertical;-webkit-box-direction:normal;-ms-flex-direction:column;flex-direction:column;border-bottom:1px solid #283238;margin:20px 0}.case-study-list .item img{margin-bottom:30px;height:30px;width:auto}.case-study-list .item a{color:#283238}.case-study-list .item a:hover{-webkit-transition:.3s;transition:.3s;color:#2c90e7;text-decoration:none}.case-study-list .item .image{height:30px;margin-bottom:20px}.case-study-list .item .title{font-size:30px;font-weight:600;margin-bottom:30px;min-height:145px}.case-study-list .item .link{font-weight:400;padding-bottom:55px}.case-study-list .item .link i{font-size:12px;padding-left:2px}.case-study-single{padding:100px 0 60px;color:#283238}.case-study-single .arrow{font-size:14px;display:-webkit-box;display:-ms-flexbox;display:flex;-webkit-box-align:center;-ms-flex-align:center;align-items:center;color:#283238;text-decoration:none;margin-bottom:50px;-webkit-transition:.3s;transition:.3s}.case-study-single .arrow i{font-size:20px;position:relative;left:0;margin-right:15px}.case-study-single .arrow:hover{-webkit-transition:.3s;transition:.3s;text-decoration:none}.case-study-single .arrow:hover i{left:-5px}.case-study-single h1{font-size:50px;font-weight:600;letter-spacing:.7px;margin-bottom:30px}@media only screen and (max-width:768px){.case-study-single h1{font-size:36px}}.case-study-single h2{font-size:40px;font-weight:600;margin:30px 0}@media only screen and (max-width:768px){.case-study-single h2{font-size:30px}}.case-study-single p,.case-study-single ul{margin-bottom:20px}.case-study-single p{line-height:1.85em}.case-study-single img{height:auto;margin:30px 0}.cx-hero{background-image:url(//limecall.com/wp-content/themes/limecall/css/../img/cx-professionals.jpg);padding-top:100px;background-repeat:no-repeat;background-size:cover;background-position:top;min-height:400px;text-align:center;color:#fff;line-height:1.5}.cx-hero h1{font-weight:600;font-size:40px}.cx-hero p{color:#fff}.cx-features{background-image:linear-gradient(45deg,#1765bc 0,#4db6f7 100%);display:block;padding:70px 0}@media only screen and (max-width:768px){.cx-features div[class*=col-]{margin-bottom:30px}}.cx-features .item{display:-webkit-box;display:-ms-flexbox;display:flex;-webkit-box-pack:center;-ms-flex-pack:center;justify-content:center;-ms-flex-line-pack:center;align-content:center;-webkit-box-orient:vertical;-webkit-box-direction:normal;-ms-flex-direction:column;flex-direction:column;text-align:center}.cx-features .item .image{height:60px;margin-bottom:15px}.cx-features .item .image img{max-height:100%}.cx-features .item .text{color:#fff}.cx-features .item .text h3{font-size:18px;font-weight:600;margin-bottom:15px}.cx-features .item .text p{color:#fff}.cx-content{text-align:center;padding:70px 0}.cx-content .text{max-width:900px;margin:0 auto}.cx-content .text h5{margin-bottom:30px;color:#2c90e7;font-weight:400;letter-spacing:5px;text-transform:uppercase}.cx-content .text h2{margin-bottom:30px}.cx-list{padding:70px 0;background-color:#f6fbff;background-repeat:no-repeat;background-position:right;background-size:30%;position:relative}@media only screen and (max-width:992px){.cx-list{background-image:none!important}}.cx-list ul li{margin-bottom:50px}.cx-list ul li h2{margin-bottom:30px;font-weight:600}.cx-webinar{padding:70px 0}.cx-webinar .image{display:-webkit-box;display:-ms-flexbox;display:flex;-webkit-box-pack:end;-ms-flex-pack:end;justify-content:flex-end}@media only screen and (max-width:768px){.cx-webinar .image{-webkit-box-pack:start;-ms-flex-pack:start;justify-content:flex-start;margin-bottom:30px}}.cx-webinar .image img{max-height:500px}@media only screen and (max-width:768px){.cx-webinar .image img{max-height:initial}}.cx-webinar .text h5{margin-bottom:30px;color:#2c90e7;font-weight:400;letter-spacing:5px;text-transform:uppercase}.cx-webinar .text h3{margin-bottom:30px;font-weight:600}.cx-webinar .text p{margin-bottom:30px}.cx-review{background-image:linear-gradient(45deg,#1765bc 0,#4db6f7 100%);padding:70px 0;color:#fff;text-align:center;letter-spacing:1px}.cx-review .image{height:60px;margin-bottom:30px}.cx-review .image img{max-height:100%}.cx-review .text h5{margin-bottom:20px}.cx-review .text p{margin-bottom:30px;color:#fff}.cx-review .text a{position:relative;margin:0 auto}.automate-hero{padding:60px 0}.automate-hero .row{-webkit-box-align:center;-ms-flex-align:center;align-items:center}.automate-hero h5{margin-bottom:30px;color:#2c90e7;font-weight:400;letter-spacing:5px;text-transform:uppercase}.automate-hero .title__secondary{margin-bottom:30px}@media only screen and (max-width:768px){.automate-hero img{margin-top:30px}}.automate-logos{padding:70px 0;background-color:#283238}.automate-logos .row{-webkit-box-pack:center;-ms-flex-pack:center;justify-content:center}.automate-logos.bg-white{background-image:none}.automate-logos .item{height:100%;display:-webkit-box;display:-ms-flexbox;display:flex;-webkit-box-align:center;-ms-flex-align:center;align-items:center;-webkit-box-pack:center;-ms-flex-pack:center;justify-content:center}@media only screen and (max-width:992px){.automate-logos .item{margin-bottom:30px}}.automate-how{padding:70px 0}.automate-how .title__secondary{margin-bottom:30px}.automate-how p{max-width:900px;margin:0 auto}.automate-steps{padding:0 0 70px}@media only screen and (max-width:992px){.automate-steps div[class*=col-]{margin-bottom:30px}.automate-steps div[class*=col-]:last-of-type{margin-bottom:0}}.automate-steps .item .number{display:-webkit-box;display:-ms-flexbox;display:flex;-webkit-box-align:center;-ms-flex-align:center;align-items:center;-webkit-box-pack:justify;-ms-flex-pack:justify;justify-content:space-between;margin-bottom:30px}.automate-steps .item .number span{display:-webkit-box;display:-ms-flexbox;display:flex;-webkit-box-align:center;-ms-flex-align:center;align-items:center;-webkit-box-pack:center;-ms-flex-pack:center;justify-content:center;background-image:linear-gradient(45deg,#1765bc 0,#4db6f7 100%);border-radius:50%;width:45px;height:45px;color:#fff;font-weight:600}.automate-steps .item h3{font-size:18px;font-weight:600;margin-bottom:5px}.automate-steps .item img{height:90px;margin-bottom:5px}.automate-text{padding:70px 0}.automate-text:nth-of-type(odd){background-color:#f6fbff}.automate-text:nth-of-type(even) .image{-webkit-box-ordinal-group:3;-ms-flex-order:2;order:2}@media only screen and (max-width:768px){.automate-text:nth-of-type(even) .image{-webkit-box-ordinal-group:2;-ms-flex-order:1;order:1}}.automate-text:nth-of-type(even) .text{-webkit-box-ordinal-group:2;-ms-flex-order:1;order:1}@media only screen and (max-width:768px){.automate-text:nth-of-type(even) .text{-webkit-box-ordinal-group:3;-ms-flex-order:2;order:2}}.automate-text .row{-webkit-box-align:center;-ms-flex-align:center;align-items:center}.automate-text img{width:100%;max-width:400px}@media only screen and (max-width:768px){.automate-text img{margin-bottom:30px}}.automate-text .title__secondary{margin-bottom:30px;position:relative;z-index:1}.automate-text .title__secondary span{color:#fff;position:relative;z-index:-1}.automate-text .title__secondary span:before{content:"";height:105%;width:110%;position:absolute;top:50%;left:50%;-webkit-transform:translate(-50%,-50%);transform:translate(-50%,-50%);background-image:linear-gradient(45deg,#1765bc 0,#4db6f7 100%);z-index:-1}.automate-cta{padding:70px 0;background-color:#1c1c51;position:relative}.automate-cta:before{position:absolute;content:'';width:21%;height:103%;top:0;left:0;background-color:#2c90e7;-webkit-clip-path:ellipse(36% 40% at 0 0);clip-path:ellipse(36% 40% at 0 0)}.automate-cta:after{position:absolute;content:'';width:11%;height:60%;bottom:0;right:0;background-color:#2c90e7;-webkit-clip-path:ellipse(36% 40% at 100% 100%);clip-path:ellipse(36% 40% at 100% 100%)}.automate-cta .row{-webkit-box-align:center;-ms-flex-align:center;align-items:center}.automate-cta .title__secondary{color:#fff}@media only screen and (max-width:768px){.automate-cta .title__secondary{text-align:center;margin-bottom:30px}}.automate-cta .btn_blue{margin:0 auto}.automate-case{padding:70px 0;background-size:contain;background-position:right;background-repeat:no-repeat;background-color:#f6fbff}@media only screen and (max-width:992px){.automate-case{background-size:45%}}@media only screen and (max-width:768px){.automate-case{background-image:none!important}}.automate-case .row{-webkit-box-align:center;-ms-flex-align:center;align-items:center}.automate-case h5{margin-bottom:30px;color:#2c90e7;font-weight:400;letter-spacing:5px;text-transform:uppercase}.automate-case .title__secondary{margin-bottom:30px}@media only screen and (max-width:768px){.automate-case img{margin-top:30px}}.voc-hero{padding-top:100px;background-repeat:no-repeat;background-size:cover;background-position:top;min-height:400px;text-align:center;color:#fff;line-height:1.5}.voc-hero h1{font-weight:600;font-size:40px}.voc-hero p{color:#fff}.voc-content{background-image:linear-gradient(45deg,#1765bc 0,#4db6f7 100%);display:block;padding:70px 0;color:#fff}.voc-content .text{max-width:900px;margin:0 auto}.voc-content .text h5{margin-bottom:30px;font-weight:400;letter-spacing:5px;text-transform:uppercase}.voc-content .text h4{color:#fff;font-size:30px;margin-bottom:30px}@media only screen and (max-width:768px){.voc-content .text h4{font-size:24px}}.voc-content .text p{color:#fff}.voc-research{display:block;padding:70px 0}.voc-research .image{display:-webkit-box;display:-ms-flexbox;display:flex;-webkit-box-pack:end;-ms-flex-pack:end;justify-content:flex-end;margin-bottom:30px}@media only screen and (max-width:992px){.voc-research .image{-webkit-box-pack:start;-ms-flex-pack:start;justify-content:flex-start}}.voc-research .image img{max-height:400px}@media only screen and (max-width:768px){.voc-research .image img{max-height:initial}}.voc-research .text h5{color:#2c90e7;margin-bottom:30px;font-weight:400;letter-spacing:5px;text-transform:uppercase}.voc-research .text ul{padding:0;margin:30px 0}.voc-research .text ul li{display:-webkit-box;display:-ms-flexbox;display:flex;-webkit-box-align:center;-ms-flex-align:center;align-items:center;position:relative;padding-left:20px;margin-bottom:15px}.voc-research .text ul li:before{position:absolute;content:'';background-image:url(data:image/png;base64,iVBORw0KGgoAAAANSUhEUgAAAEIAAAAwCAYAAAClvqwiAAAAGXRFWHRTb2Z0d2FyZQBBZG9iZSBJbWFnZVJlYWR5ccllPAAAAyhpVFh0WE1MOmNvbS5hZG9iZS54bXAAAAAAADw/eHBhY2tldCBiZWdpbj0i77u/IiBpZD0iVzVNME1wQ2VoaUh6cmVTek5UY3prYzlkIj8+IDx4OnhtcG1ldGEgeG1sbnM6eD0iYWRvYmU6bnM6bWV0YS8iIHg6eG1wdGs9IkFkb2JlIFhNUCBDb3JlIDUuNi1jMTQwIDc5LjE2MDQ1MSwgMjAxNy8wNS8wNi0wMTowODoyMSAgICAgICAgIj4gPHJkZjpSREYgeG1sbnM6cmRmPSJodHRwOi8vd3d3LnczLm9yZy8xOTk5LzAyLzIyLXJkZi1zeW50YXgtbnMjIj4gPHJkZjpEZXNjcmlwdGlvbiByZGY6YWJvdXQ9IiIgeG1sbnM6eG1wPSJodHRwOi8vbnMuYWRvYmUuY29tL3hhcC8xLjAvIiB4bWxuczp4bXBNTT0iaHR0cDovL25zLmFkb2JlLmNvbS94YXAvMS4wL21tLyIgeG1sbnM6c3RSZWY9Imh0dHA6Ly9ucy5hZG9iZS5jb20veGFwLzEuMC9zVHlwZS9SZXNvdXJjZVJlZiMiIHhtcDpDcmVhdG9yVG9vbD0iQWRvYmUgUGhvdG9zaG9wIENDIDIwMTggKE1hY2ludG9zaCkiIHhtcE1NOkluc3RhbmNlSUQ9InhtcC5paWQ6QzdEQjg2RDMyODYzMTFFQUIwN0JGNjBCQUVCRjM5REYiIHhtcE1NOkRvY3VtZW50SUQ9InhtcC5kaWQ6QzdEQjg2RDQyODYzMTFFQUIwN0JGNjBCQUVCRjM5REYiPiA8eG1wTU06RGVyaXZlZEZyb20gc3RSZWY6aW5zdGFuY2VJRD0ieG1wLmlpZDpDN0RCODZEMTI4NjMxMUVBQjA3QkY2MEJBRUJGMzlERiIgc3RSZWY6ZG9jdW1lbnRJRD0ieG1wLmRpZDpDN0RCODZEMjI4NjMxMUVBQjA3QkY2MEJBRUJGMzlERiIvPiA8L3JkZjpEZXNjcmlwdGlvbj4gPC9yZGY6UkRGPiA8L3g6eG1wbWV0YT4gPD94cGFja2V0IGVuZD0iciI/PmA47C0AAAIzSURBVHja7Nm/TsJAGABwTUxxYobFuIKJskhM+PMCgAuDS3kRU5/AJxCegOAkE8HdFDcSOVdewcmw1N6lJUKh/+67u+8KJN9A01x7v/Ta777v1HGck0P4TafvF8vlksZlpXIz73a7840TKESWo91uP7vTJF44XhDDOP+wrCfTPy+Tk7ftWZ5OtFgsTrYAtoP0er3HTEL4CCGTD2CMRq/Xh47AotVyl8+hI/hPxREhKxAACPpDACHoDQGIoO/LEhLBMHI2He+I4I6nXUIlCkErCJEI2kCIRtACQgYCegjIPCEMATUEJEKpVB5GXe9sVzVnNvvMj8fje/9/p9N5q1Zvf2RVk+j1G43mZLX6veMc6ttFmC8WXw+RZ/5XofvycvlquKOYQer1+ksWn4TA0qATjarm0BsMW2e6Iqwh9jwFe968YjBUIjAI0zStuAiiMFQjMIi0NwCFgQHBb2mQ9AkKHwYWBG4IHgxMCN7SyNn8qWsyDGwIDIJVZ0Dy+HgYGBEYRL8/aPIuj7gYWBHWeUSaT2hSDMwIG5mlSAzsCIHdpwgMSIRarTYQld4HDgBjsIBAoPclcrO38yAkhg4IoYUZJBhSECIrVIoxpCHEKtUpwpCKELtmKRlDOkKi4q0kDCUIiavYgjGUIaQq5wvCUIqQuq8BjKEcgavBA4SBAoG708WJgQYBpOWXEgMVAljvMyEGOgTQJnBMDGJZlomx6Qw6GJ2kVwwm21EoFCa0t4q1+/4nwADPd8gOtu5XMgAAAABJRU5ErkJggg==);background-size:cover;background-repeat:no-repeat;width:11px;height:8px;left:0}.voc-solution{padding:70px 0;text-align:center;background-color:#f6fbff}@media only screen and (max-width:768px){.voc-solution .wrapper div[class*=col-]{margin-bottom:30px}}.voc-solution .text{max-width:900px;margin:0 auto 30px}.voc-solution .text h5{color:#2c90e7;margin-bottom:30px;font-weight:400;letter-spacing:5px;text-transform:uppercase}.voc-solution .item{text-align:center}.voc-solution .item img{height:60px;margin-bottom:20px}.voc-demo{padding:70px 0;background-image:linear-gradient(45deg,#1765bc 0,#4db6f7 100%)}.voc-demo .text{max-width:900px;margin:0 auto;display:-webkit-box;display:-ms-flexbox;display:flex;-webkit-box-orient:vertical;-webkit-box-direction:normal;-ms-flex-direction:column;flex-direction:column;-webkit-box-align:center;-ms-flex-align:center;align-items:center;text-align:center}.voc-demo .text h2{color:#fff;margin-bottom:30px}.voc-program{padding:70px 0;text-align:center}.voc-program .text{padding-bottom:30px;max-width:900px;margin:0 auto}.voc-program .text h5{color:#2c90e7;margin-bottom:30px;font-weight:400;letter-spacing:5px;text-transform:uppercase}.voc-method{background-color:#f6fbff;padding:70px 0}.voc-method .row{-webkit-box-align:center;-ms-flex-align:center;align-items:center}.voc-method ul li{margin-bottom:50px}.voc-method ul li h3{margin-bottom:30px;font-weight:600}.voc-customer{display:block;padding:70px 0}.voc-customer .text{max-width:900px;margin:0 auto}.voc-customer .text h5{color:#2c90e7;margin-bottom:30px;font-weight:400;letter-spacing:5px;text-transform:uppercase}.voc-customer .text h4{font-size:30px;margin-bottom:30px}@media only screen and (max-width:768px){.voc-customer .text h4{font-size:24px}}.voc-more{display:block;padding:70px 0;background-color:#f6fbff}@media only screen and (max-width:768px){.voc-more div[class*=col-]{margin-bottom:30px}}.voc-more h2{margin-bottom:50px}.voc-more .item{background-color:#fff;border-radius:8px}.voc-more .item img{border-top-right-radius:8px;border-top-left-radius:8px}.voc-more .item .text{padding:30px}.voc-more .item .text h6{font-size:18px;font-weight:600;margin-bottom:5px}.voc-more .item .text p{margin-bottom:30px}.wil-hero{padding:60px 0;background-color:#f6fbff}.wil-hero .wrapper{margin:0 auto;max-width:700px}.wil-hero .title__secondary{margin-bottom:30px}.wil-hero p{margin-bottom:50px}.wil-tabs{padding:70px 0}.wil-tabs .row{-webkit-box-align:center;-ms-flex-align:center;align-items:center}.wil-tabs .title__secondary{margin-bottom:30px;display:-webkit-box;display:-ms-flexbox;display:flex;-webkit-box-align:center;-ms-flex-align:center;align-items:center}.wil-tabs .title__secondary img{width:50px;margin-right:15px}.wil-tabs p{margin-bottom:50px}.wil-tabs .nav-tabs{border-bottom:0;margin-bottom:30px}.wil-tabs .nav-tabs .nav-item{width:100%;padding:15px;margin-bottom:0;border-radius:10px;border:0}.wil-tabs .nav-tabs .nav-item h3{display:-webkit-box;display:-ms-flexbox;display:flex;-webkit-box-align:center;-ms-flex-align:center;align-items:center;font-size:18px;font-weight:600;margin-bottom:0;color:#283238}.wil-tabs .nav-tabs .nav-item h3 img{margin-right:15px;height:40px}.wil-tabs .nav-tabs .nav-item p{margin-bottom:0}.wil-tabs .nav-tabs .nav-item.active{border:0;background-color:#283238}.wil-tabs .nav-tabs .nav-item.active h3{color:#fff}.wil-tabs .nav-tabs .nav-item.active h3 img{display:none}.wil-tabs .nav-tabs .nav-item.active p{color:#fff}.wil-tabs .nav-icons .nav-item p{padding-left:45px}@media only screen and (max-width:768px){.wil-tabs .tab-content{margin-top:30px}}@media only screen and (max-width:768px){.wil-tabs .order:first-of-type{-webkit-box-ordinal-group:3;-ms-flex-order:2;order:2}.wil-tabs .order:nth-of-type(2){-webkit-box-ordinal-group:2;-ms-flex-order:1;order:1}}.wil-testimonial{padding:70px 0}.wil-testimonial .row{-webkit-box-align:center;-ms-flex-align:center;align-items:center}.wil-testimonial p{color:#283238;font-size:36px;line-height:1.7;text-indent:-16px;margin-bottom:30px}@media only screen and (max-width:768px){.wil-testimonial p{text-indent:0;font-size:24px;line-height:1.5}}.wil-testimonial h4{font-size:18px;font-weight:300;color:#283238;margin-bottom:15px}.wil-testimonial h4 b,.wil-testimonial h4 strong{font-weight:600}@media only screen and (max-width:768px){.wil-testimonial .logo{margin-bottom:30px}}.wil-testimonial .logo img{max-height:20px}.wil-explore{padding:70px 0}.wil-explore .title__secondary{max-width:700px;margin:0 auto 50px auto}@media only screen and (max-width:992px){.wil-explore div[class*=col-]{margin-bottom:30px}}.wil-explore .item{height:100%;padding:30px;background-color:#f6fbff;border-radius:10px}.wil-explore .item img{max-height:50px;margin-bottom:15px}.wil-explore .item h3{font-size:18px;font-weight:600;color:#283238;margin-bottom:15px}.wil-explore .item p{margin-bottom:15px}.covid-hero{display:-webkit-box;display:-ms-flexbox;display:flex;-webkit-box-align:center;-ms-flex-align:center;align-items:center;background-size:cover;background-position:center;background-repeat:no-repeat;min-height:670px}@media only screen and (max-width:768px){.covid-hero{min-height:100vh}}.covid-hero h1{height:90px;display:-webkit-inline-box;display:-ms-inline-flexbox;display:inline-flex;-ms-flex-wrap:wrap;flex-wrap:wrap;-webkit-box-align:center;-ms-flex-align:center;align-items:center;-webkit-box-pack:center;-ms-flex-pack:center;justify-content:center;-webkit-box-shadow:-5px 5px 3px rgba(0,0,0,.3);box-shadow:-5px 5px 3px rgba(0,0,0,.3);background-color:rgba(40,50,56,.5);border:3px solid #fff;color:#fff;font-size:54px;font-weight:300;letter-spacing:.54px;line-height:61.32px;padding:0 55px}@media only screen and (max-width:768px){.covid-hero h1{height:auto;padding:15px}}.covid-hero h1 b{color:#f95e3a;font-weight:400;margin:0 8px}.covid-text{padding:70px 0}.covid-text img{height:65px;margin-bottom:25px}.covid-text h2{font-size:33px;font-weight:600;margin-bottom:50px}@media only screen and (max-width:768px){.covid-text h2{margin-bottom:30px}}.covid-text p{font-size:27px;font-weight:300}@media only screen and (max-width:768px){.covid-text p{font-size:18px}}.covid-text .links{display:-webkit-box;display:-ms-flexbox;display:flex;-webkit-box-pack:center;-ms-flex-pack:center;justify-content:center;margin-top:60px}@media only screen and (max-width:768px){.covid-text .links{-ms-flex-wrap:wrap;flex-wrap:wrap;margin-top:30px}}.covid-text .links a{margin:0 8px 15px}.covid-text .links .btn_white{border:1px solid #283238}.covid-steps{padding:70px 0;background-color:#2c90e7}.covid-steps .list .title__secondary{color:#fff;margin-bottom:30px}.covid-steps .list .title__secondary span{color:#283238}.covid-steps .list ul{padding:0;margin:0}@media only screen and (max-width:768px){.covid-steps .list ul{margin-bottom:30px}}.covid-steps .list ul li{display:-webkit-box;display:-ms-flexbox;display:flex;-webkit-box-align:center;-ms-flex-align:center;align-items:center;color:#fff;font-size:23px;font-weight:600;margin-bottom:20px;padding-left:45px;position:relative}@media only screen and (max-width:768px){.covid-steps .list ul li{font-size:18px;margin-bottom:15px}}.covid-steps .list ul li:before{position:absolute;content:'';left:0;width:13px;height:13px;border:2px solid #fff;border-radius:50%}@media only screen and (max-width:768px){.covid-steps .list ul li:before{width:10px;height:10px}}.covid-steps .steps ul{padding:0;margin:0}.covid-steps .steps ul li{display:-webkit-box;display:-ms-flexbox;display:flex;-webkit-box-orient:vertical;-webkit-box-direction:normal;-ms-flex-direction:column;flex-direction:column;-webkit-box-align:center;-ms-flex-align:center;align-items:center;width:340px;margin:0 auto 90px auto;padding:25px 15px 20px;background-color:rgba(255,255,255,.08);border:1px solid #fff;text-align:center;position:relative}.covid-steps .steps ul li:last-of-type{margin-bottom:0}.covid-steps .steps ul li:before{position:absolute;content:'';width:29px;height:37px;background-image:url(//limecall.com/wp-content/themes/limecall/css/../img/icon_steps.svg);background-size:cover;background-repeat:no-repeat;bottom:-65px}.covid-steps .steps ul li:last-of-type:before{display:none}.covid-steps .steps ul li h3{text-transform:uppercase;color:#fff;font-size:23px;font-weight:500;margin:0 0 5px}.covid-steps .steps ul li p{color:#013d5b;font-size:23px;font-weight:400;letter-spacing:2.27px;margin:0}.covid-qualifications{padding:70px 0}.covid-qualifications .title__secondary{margin-bottom:50px}@media only screen and (max-width:768px){.covid-qualifications .title__secondary{margin-bottom:30px}}.covid-qualifications ul{padding:0;margin:0;border:1px solid #283238}.covid-qualifications ul li{display:-webkit-box;display:-ms-flexbox;display:flex;-webkit-box-pack:justify;-ms-flex-pack:justify;justify-content:space-between;border-bottom:1px solid #283238}@media only screen and (max-width:768px){.covid-qualifications ul li{-webkit-box-orient:vertical;-webkit-box-direction:normal;-ms-flex-direction:column;flex-direction:column}}.covid-qualifications ul li:last-of-type{border-bottom:0}.covid-qualifications ul li .item:first-of-type{width:30%;border-right:1px solid #283238;padding:45px}@media only screen and (max-width:768px){.covid-qualifications ul li .item:first-of-type{width:100%;border-right:0;padding:15px}}.covid-qualifications ul li .item:nth-of-type(2){width:70%;padding:45px}@media only screen and (max-width:768px){.covid-qualifications ul li .item:nth-of-type(2){width:100%;padding:15px}}.covid-qualifications ul li h3{text-transform:uppercase;color:#283238;font-size:18px;font-weight:600;text-align:left}.covid-qualifications ul li p{text-align:left}.covid-qualifications ul li p:last-of-type{margin-bottom:0}.covid-qualifications ul li p a{color:#283238;font-style:italic;font-weight:500}.covid-registration{padding:70px 0;background-color:#f4f4f4}.covid-registration .title__secondary{margin-bottom:50px}@media only screen and (max-width:768px){.covid-registration .title__secondary{margin-bottom:30px}}.covid-registration form .wpcf7-validation-errors{margin:15px 0 0;border-color:red}.covid-registration form .wpcf7-mail-sent-ok{margin:15px 0 0;border-color:#2c90e7}.covid-registration form p{display:-webkit-box;display:-ms-flexbox;display:flex;-ms-flex-wrap:wrap;flex-wrap:wrap;-webkit-box-pack:justify;-ms-flex-pack:justify;justify-content:space-between}.covid-registration form label{width:100%;max-width:47%;font-size:15px;font-weight:400;margin-bottom:22px}@media only screen and (max-width:768px){.covid-registration form label{max-width:100%}}.covid-registration form label small{color:#283238;font-size:13px;display:block;width:100%}.covid-registration form label input,.covid-registration form label select{width:100%;height:37px;border:1px solid #e2e2e2;background-color:#fff;margin-top:3px;outline:0;padding-left:15px;-webkit-appearance:none;-moz-appearance:none;appearance:none;border-radius:0}.covid-registration form label select{background-image:url(//limecall.com/wp-content/themes/limecall/css/../img/arrow_form_select.png);background-repeat:no-repeat;background-position:100.2%}.covid-registration form label textarea{width:100%;height:105px;border:1px solid #e2e2e2;background-color:#fff;margin-top:3px;outline:0;padding:15px;-webkit-appearance:none;-moz-appearance:none;appearance:none;border-radius:0;resize:none}.covid-registration form label input[type=file]{background-color:transparent;border:0;padding:0}.covid-registration form label.full{max-width:100%}.covid-registration form .btn-send{width:100%;margin-top:40px}@media only screen and (max-width:768px){.covid-registration form .btn-send{margin-top:0}}.covid-registration form .btn-send .ajax-loader{display:none}.covid-registration form .btn-send input{border:0;border-radius:0;outline:0;-webkit-appearance:none;-moz-appearance:none;appearance:none}.covid-top{padding:100px 0 150px}.covid-top .title{max-width:600px;margin:0 auto 10px auto;font-size:50px;font-weight:600}@media only screen and (max-width:768px){.covid-top .title{font-size:36px}}.covid-top p{max-width:500px;margin:0 auto}.covid-help{background-color:#d2effc;padding:70px 0}.covid-help .row{-webkit-box-align:center;-ms-flex-align:center;align-items:center}.covid-help .title__secondary{font-weight:600;margin-bottom:10px}.covid-help p{margin-bottom:30px}@media only screen and (max-width:768px){.covid-help img{margin-top:30px}}.covid-help-list{padding:70px 0}.covid-help-list .title__secondary{font-weight:600}.covid-help-list .wrapper{margin-top:50px}.covid-help-list .wrapper div[class*=col-]{margin-bottom:30px}.covid-help-list .wrapper .item{padding:25px 25px 30px;-webkit-box-shadow:0 3px 3px rgba(0,0,0,.15);box-shadow:0 3px 3px rgba(0,0,0,.15)}.covid-help-list .wrapper .item h3{font-size:18px;font-weight:600;margin-bottom:5px}.covid-help-list .wrapper .item p{margin-bottom:30px}.covid-text-block{padding:70px 0}.covid-text-block.right-orientation{background-color:#fff}.covid-text-block.right-orientation .col-lg-6{-webkit-box-ordinal-group:2;-ms-flex-order:1;order:1}@media only screen and (max-width:768px){.covid-text-block.right-orientation .col-lg-6{-webkit-box-ordinal-group:3;-ms-flex-order:2;order:2}}.covid-text-block.right-orientation .col-lg-5{-webkit-box-ordinal-group:3;-ms-flex-order:2;order:2}@media only screen and (max-width:768px){.covid-text-block.right-orientation .col-lg-5{-webkit-box-ordinal-group:2;-ms-flex-order:1;order:1}}.covid-text-block.grey-background{background-color:rgba(244,244,244,.44)}.covid-text-block .row{-webkit-box-align:center;-ms-flex-align:center;align-items:center;-webkit-box-pack:justify;-ms-flex-pack:justify;justify-content:space-between}.covid-text-block .wrapper{margin-top:50px}@media only screen and (max-width:768px){.covid-text-block .image{margin-bottom:30px}}.covid-text-block .title__secondary{font-weight:600;margin-bottom:10px}.covid-text-block h3{margin-top:30px;padding-top:20px;border-top:1px dashed grey;font-size:18px;font-weight:600}.covid-text-block p:last-of-type{margin-bottom:30px}.covid-text-block .btn_more{display:-webkit-inline-box;display:-ms-inline-flexbox;display:inline-flex;-webkit-box-align:center;-ms-flex-align:center;align-items:center;color:#283238;font-weight:500;text-transform:uppercase;position:relative;padding-right:30px;-webkit-transition:.3s;transition:.3s}.covid-text-block .btn_more:hover{text-decoration:none;-webkit-transition:.3s;transition:.3s;color:#2c90e7}.covid-text-block .btn_more:hover:before{right:10px}.covid-text-block .btn_more:hover:after{right:2px}.covid-text-block .btn_more:after,.covid-text-block .btn_more:before{position:absolute;content:'';background-image:url(//limecall.com/wp-content/themes/limecall/css/../img/icon_learn_more.svg);background-size:cover;background-repeat:no-repeat;width:6px;height:10px;-webkit-transition:.3s;transition:.3s}.covid-text-block .btn_more:before{right:7px}.covid-text-block .btn_more:after{right:15px}.covid-text-block .covid-testimonial{padding:20px 0;margin-top:30px;border-top:1px dashed grey}.covid-text-block .covid-testimonial p{margin-bottom:20px}.covid-text-block .covid-testimonial .about{position:relative;padding-top:20px;display:-webkit-box;display:-ms-flexbox;display:flex;-webkit-box-align:center;-ms-flex-align:center;align-items:center}.covid-text-block .covid-testimonial .about:before{position:absolute;content:'';top:0;left:0;width:60%;height:1px;background-color:grey}.covid-text-block .covid-testimonial .about h3{font-weight:600;font-size:18px;margin:0 20px 0 0;padding:0 20px 0 0;border-top:0;border-right:1px solid #283238}.covid-text-block .covid-testimonial .about img{max-height:20px}.covid-phrase{padding:70px 0;background-color:#d2effc}.covid-phrase .title__secondary{font-weight:600;color:#283238}.covid-cta{padding:70px 0;background-color:#d2effc}.covid-cta .row{-webkit-box-align:center;-ms-flex-align:center;align-items:center}.covid-cta .title__secondary{font-weight:600;margin-bottom:10px}.covid-cta .btn_circle{margin:0 auto}.covid-modal form{padding:50px 30px}.covid-modal form .ajax-loader{display:none!important}.covid-modal form p{margin:0;display:-webkit-box;display:-ms-flexbox;display:flex;-webkit-box-pack:justify;-ms-flex-pack:justify;justify-content:space-between;-ms-flex-wrap:wrap;flex-wrap:wrap}.covid-modal form label{width:48%;margin-bottom:20px}.covid-modal form label.full-width{width:100%}.covid-modal form label input{width:100%;height:40px;padding:0 15px;font-size:14px;font-weight:400;color:#283238;border:1px solid #283238;outline:0;-webkit-appearance:none;-moz-appearance:none;appearance:none;border-radius:0}.covid-modal form label input::-webkit-input-placeholder{font-size:14px;font-weight:400;color:#959595}.covid-modal form label input:-ms-input-placeholder{font-size:14px;font-weight:400;color:#959595}.covid-modal form label input::-ms-input-placeholder{font-size:14px;font-weight:400;color:#959595}.covid-modal form label input::placeholder{font-size:14px;font-weight:400;color:#959595}.covid-modal form label textarea{width:100%;height:150px;padding:15px;font-size:14px;font-weight:400;color:#283238;border:1px solid #283238;outline:0;-webkit-appearance:none;-moz-appearance:none;appearance:none;resize:none;border-radius:0}.covid-modal form label textarea::-webkit-input-placeholder{font-size:14px;font-weight:400;color:#959595}.covid-modal form label textarea:-ms-input-placeholder{font-size:14px;font-weight:400;color:#959595}.covid-modal form label textarea::-ms-input-placeholder{font-size:14px;font-weight:400;color:#959595}.covid-modal form label textarea::placeholder{font-size:14px;font-weight:400;color:#959595}.covid-modal form input[type=submit]{border:0;outline:0}.customer-engagement-hero{background-color:#f6f9fc;padding:60px 0}.customer-engagement-hero .row{-webkit-box-align:center;-ms-flex-align:center;align-items:center}.customer-engagement-hero .back{display:-webkit-inline-box;display:-ms-inline-flexbox;display:inline-flex;-webkit-box-align:center;-ms-flex-align:center;align-items:center;padding-right:10px;color:#2c90e7;font-size:20px;font-weight:400;text-transform:uppercase;letter-spacing:5px;margin-bottom:30px;position:relative}.customer-engagement-hero .back:hover{color:#2c90e7;text-decoration:none;-webkit-transition:.3s;transition:.3s}.customer-engagement-hero .back:hover:before{right:-5px}.customer-engagement-hero .back:before{position:absolute;font-family:"Font Awesome 5 Free";font-size:10px;font-weight:900;content:"\f054";right:-10px;-webkit-transition:.3s;transition:.3s}.customer-engagement-hero h5{margin-bottom:30px;color:#2c90e7;font-weight:400;letter-spacing:5px;text-transform:uppercase}.customer-engagement-hero .title__secondary{font-weight:600;margin-bottom:30px}.customer-engagement-hero p{margin-bottom:30px}.customer-engagement-hero .small-text{margin-top:15px}.customer-engagement-hero .small-text p{font-size:14px}@media only screen and (max-width:768px){.customer-engagement-hero img{margin-top:30px}}.customer-engagement-testimonial{padding:70px 0;background-color:#f6fbff}.customer-engagement-testimonial .item{max-width:400px;margin:0 auto}@media only screen and (max-width:768px){.customer-engagement-testimonial .item{margin-bottom:30px}}.customer-engagement-testimonial .item .image{margin-bottom:15px}.customer-engagement-testimonial .item .testimonial{margin-bottom:30px}.customer-engagement-testimonial .item .info{display:-webkit-box;display:-ms-flexbox;display:flex}.customer-engagement-testimonial .item .info .logo{max-width:40px;margin-right:15px}.customer-engagement-testimonial .item .info .logo img{width:100%}.customer-engagement-testimonial .item .info h4{font-size:18px;font-weight:600;margin-bottom:5px}.customer-engagement-different{padding:70px 0}.customer-engagement-different .text-center{margin:0 auto}.customer-engagement-different .wrapper{margin-top:50px;-webkit-box-align:center;-ms-flex-align:center;align-items:center}.customer-engagement-different .wrapper .item:nth-of-type(2){margin-top:30px}.customer-engagement-different .wrapper:nth-of-type(even) .item:first-of-type{-webkit-box-ordinal-group:3;-ms-flex-order:2;order:2}@media only screen and (max-width:768px){.customer-engagement-different .wrapper:nth-of-type(even) .item:first-of-type{-webkit-box-ordinal-group:2;-ms-flex-order:1;order:1}}.customer-engagement-different .wrapper:nth-of-type(even) .item:nth-of-type(2){-webkit-box-ordinal-group:2;-ms-flex-order:1;order:1}@media only screen and (max-width:768px){.customer-engagement-different .wrapper:nth-of-type(even) .item:nth-of-type(2){-webkit-box-ordinal-group:3;-ms-flex-order:2;order:2}}.customer-engagement-different .wrapper .logo{margin-bottom:15px}.customer-engagement-different .wrapper .logo img{height:40px}.customer-engagement-different .wrapper .title__secondary{margin-bottom:30px}.customer-engagement-different .wrapper p{margin-bottom:30px}.customer-engagement-take{padding:70px 0;background-image:linear-gradient(45deg,#1765bc 0,#4db6f7 100%)}.customer-engagement-take .row{-webkit-box-align:center;-ms-flex-align:center;align-items:center}.customer-engagement-take .title__secondary{color:#fff;margin-bottom:30px}.customer-engagement-take h2,.customer-engagement-take h3,.customer-engagement-take h4,.customer-engagement-take h5,.customer-engagement-take h6{color:#fff;margin-bottom:30px}.customer-engagement-take p{color:#fff;margin-bottom:30px}.customer-engagement-take ul{margin-bottom:30px}.customer-engagement-take ul li{color:#fff;display:-webkit-box;display:-ms-flexbox;display:flex;-webkit-box-align:center;-ms-flex-align:center;align-items:center;position:relative;padding-left:20px;margin-bottom:15px}.customer-engagement-take ul li:before{position:absolute;content:'';background-image:url(data:image/png;base64,iVBORw0KGgoAAAANSUhEUgAAAEIAAAAwCAYAAAClvqwiAAAAGXRFWHRTb2Z0d2FyZQBBZG9iZSBJbWFnZVJlYWR5ccllPAAAAyhpVFh0WE1MOmNvbS5hZG9iZS54bXAAAAAAADw/eHBhY2tldCBiZWdpbj0i77u/IiBpZD0iVzVNME1wQ2VoaUh6cmVTek5UY3prYzlkIj8+IDx4OnhtcG1ldGEgeG1sbnM6eD0iYWRvYmU6bnM6bWV0YS8iIHg6eG1wdGs9IkFkb2JlIFhNUCBDb3JlIDUuNi1jMTQwIDc5LjE2MDQ1MSwgMjAxNy8wNS8wNi0wMTowODoyMSAgICAgICAgIj4gPHJkZjpSREYgeG1sbnM6cmRmPSJodHRwOi8vd3d3LnczLm9yZy8xOTk5LzAyLzIyLXJkZi1zeW50YXgtbnMjIj4gPHJkZjpEZXNjcmlwdGlvbiByZGY6YWJvdXQ9IiIgeG1sbnM6eG1wPSJodHRwOi8vbnMuYWRvYmUuY29tL3hhcC8xLjAvIiB4bWxuczp4bXBNTT0iaHR0cDovL25zLmFkb2JlLmNvbS94YXAvMS4wL21tLyIgeG1sbnM6c3RSZWY9Imh0dHA6Ly9ucy5hZG9iZS5jb20veGFwLzEuMC9zVHlwZS9SZXNvdXJjZVJlZiMiIHhtcDpDcmVhdG9yVG9vbD0iQWRvYmUgUGhvdG9zaG9wIENDIDIwMTggKE1hY2ludG9zaCkiIHhtcE1NOkluc3RhbmNlSUQ9InhtcC5paWQ6NTI3NUIzNjQyOEJCMTFFQUIwN0JGNjBCQUVCRjM5REYiIHhtcE1NOkRvY3VtZW50SUQ9InhtcC5kaWQ6NTI3NUIzNjUyOEJCMTFFQUIwN0JGNjBCQUVCRjM5REYiPiA8eG1wTU06RGVyaXZlZEZyb20gc3RSZWY6aW5zdGFuY2VJRD0ieG1wLmlpZDpDN0RCODZENTI4NjMxMUVBQjA3QkY2MEJBRUJGMzlERiIgc3RSZWY6ZG9jdW1lbnRJRD0ieG1wLmRpZDpDN0RCODZENjI4NjMxMUVBQjA3QkY2MEJBRUJGMzlERiIvPiA8L3JkZjpEZXNjcmlwdGlvbj4gPC9yZGY6UkRGPiA8L3g6eG1wbWV0YT4gPD94cGFja2V0IGVuZD0iciI/Pmk+OGwAAAI3SURBVHja7NoxT8JAFABgLMwkJAyyEEcncZE4+RNMmFz0jxg3R36BOBEnBgwYF4IrNMVFWE74AzgQSFwMZagcaZGC0F777u615SUNhZS29+WOu77HgWEYsShEs/mWHQ6/stPpz1E6ne4VCoWe7QAKEeat1WoV56/E3Kyg+2qpVLq2jgtl4zWtk6QN1XW9sQawHqRWq92GEsJCMNwHqVafT5Qw/Q50Ou/JfP6sMd89Z/jacSZzeBPlnmDrFUqEe4ItlD1CCCCgEAINAYmgquqrEnUEerp4PHEftdlhPTTzfLE9QtCW2DwRAgPBGyEQECIQ0EMAIpBdCKghIBHG43HF6XqJbfN0t/txab3P5U5f5vP2dwDXCZ+TyaSXSqWuHI9cVaHP5aPRqPJPMoP0+/2HMPaEjaFhNpQ4jDN11zgLKsISYksv2BZcMGQiLCDq9fodAwIXDNkIVo/wegMgGBgQLAji4+K+MLAgQEB4xsCEYEFoADfDhIENYQHRbreLQOt4VxgYERYQ5fLTBcDwcIWBFWG5jvA4hTJhYEawrSx5YmBH2Hj65IEBiTAYDB55Le83PgDGgApi3ldMGARCDO4IOxMzSDCEIDhmqCRjCENwlaqThCEUwXXOUjCGcASm5K0gDCkIzFlszhjSEDyl8zlhSEXwXNcAxpCO4KvAA4SBAsF3pcsnBhoEkJKfRwxUCGC1T0YMdAigRWCXGGT1j+ChhKCb2UjN+Ps3/HKbzWYNWlvFWn3/FWAAinWQkcYUYLIAAAAASUVORK5CYII=);background-size:cover;background-repeat:no-repeat;width:11px;height:8px;left:0}.customer-engagement-take .logo{margin-bottom:15px}.customer-engagement-take .logo img{height:40px}@media only screen and (max-width:768px){.customer-engagement-take .image{margin-top:30px}}.cs-hero{padding-top:100px;background-repeat:no-repeat;background-size:cover;background-position:top;min-height:400px;text-align:center;color:#fff;line-height:1.5}.cs-hero h1{font-weight:600;font-size:40px}.cs-hero p{color:#fff}.cs-content{background-image:linear-gradient(45deg,#1765bc 0,#4db6f7 100%);padding:70px 0}.cs-content .text{max-width:900px;margin:0 auto}.cs-content .title__secondary{font-size:30px;color:#fff;margin-bottom:30px}.cs-content p{color:#fff}.cs-help{padding:70px 0}.cs-help .swiper-help{margin-top:50px;position:relative;overflow:hidden}.cs-help .swiper-help .row{-webkit-box-align:center;-ms-flex-align:center;align-items:center}.cs-help .swiper-help .row img{width:100%;max-width:350px}@media only screen and (max-width:768px){.cs-help .swiper-help .row .text{padding:0 70px}}.cs-help .swiper-help .row .text h3{color:#283238;font-weight:600;margin-bottom:30px}.cs-help .swiper-help .swiper-button-next,.cs-help .swiper-help .swiper-button-prev{background-image:none;width:40px}.cs-help .swiper-help .swiper-button-next .btn_dark,.cs-help .swiper-help .swiper-button-prev .btn_dark{width:40px}.cs-help .swiper-help .swiper-button-next{text-align:right;right:15px}.cs-help .swiper-help .swiper-button-prev{left:15px}.cs-testimonials{padding:70px 0;background-image:linear-gradient(45deg,#1765bc 0,#4db6f7 100%)}.cs-testimonials .swiper-testimonials{position:relative;overflow:hidden}.cs-testimonials .swiper-testimonials .row{-webkit-box-align:center;-ms-flex-align:center;align-items:center}.cs-testimonials .swiper-testimonials .row img{max-width:350px;width:100%}@media only screen and (max-width:768px){.cs-testimonials .swiper-testimonials .row img{margin-bottom:30px;max-width:300px}}@media only screen and (max-width:768px){.cs-testimonials .swiper-testimonials .row .text{padding:0 70px}}.cs-testimonials .swiper-testimonials .row .text p{margin-bottom:30px;color:#fff}@media only screen and (max-width:768px){.cs-testimonials .swiper-testimonials .row .text p{font-size:14px}}.cs-testimonials .swiper-testimonials .row .text h5,.cs-testimonials .swiper-testimonials .row .text h6{color:#fff}.cs-testimonials .swiper-testimonials .row .text h6{font-weight:300}.cs-testimonials .swiper-testimonials .swiper-button-next,.cs-testimonials .swiper-testimonials .swiper-button-prev{background-image:none;width:40px}.cs-testimonials .swiper-testimonials .swiper-button-next .btn_dark,.cs-testimonials .swiper-testimonials .swiper-button-prev .btn_dark{width:40px}.cs-testimonials .swiper-testimonials .swiper-button-next{text-align:right;right:15px}.cs-testimonials .swiper-testimonials .swiper-button-prev{left:15px}.customer-success-logos{padding:70px 0}.customer-success-logos .title__secondary{font-weight:600}.customer-success-logos .wrapper{margin-top:50px}.customer-success-logos .wrapper .item{display:-webkit-box;display:-ms-flexbox;display:flex;-webkit-box-align:center;-ms-flex-align:center;align-items:center;-webkit-box-pack:center;-ms-flex-pack:center;justify-content:center;height:80px}.customer-success-logos .wrapper .item img{max-height:100%}.customer-success-logos .link{margin-top:50px}.customer-success-logos .link .btn_dark{margin:0 auto}.cs-hero{padding:60px 0 120px;overflow:hidden;position:relative;background-color:#2a2739;z-index:1}.cs-hero .bg{position:absolute;width:65%;max-height:550px;right:0;top:0;overflow:hidden;z-index:-1}@media only screen and (max-width:992px){.cs-hero .bg{max-height:450px}}@media only screen and (max-width:768px){.cs-hero .bg{display:none}}.cs-hero .bg .desktop{margin:-200px 100px}.cs-hero h1{color:#fff;font-size:60px;font-weight:600;line-height:1.1425;position:relative;padding-top:60px}@media only screen and (max-width:768px){.cs-hero h1{font-size:36px;padding-top:0}}.cs-hero:before{position:absolute;content:'';width:100%;height:100%;left:0;top:0;-webkit-clip-path:polygon(0 0,60% 0,45% 100%,0 100%);clip-path:polygon(0 0,60% 0,45% 100%,0 100%);background-color:#283238}@media only screen and (max-width:768px){.cs-hero:before{-webkit-clip-path:none;clip-path:none}}.cs-hero .trusted{padding:220px 0 0;-ms-flex-wrap:wrap;flex-wrap:wrap}@media only screen and (max-width:768px){.cs-hero .trusted{padding-top:120px}}.cs-hero .trusted .title__secondary{color:#fff;font-weight:600;margin-bottom:50px}.cs-hero .trusted .item{display:-webkit-box;display:-ms-flexbox;display:flex;-webkit-box-align:center;-ms-flex-align:center;align-items:center;-webkit-box-pack:center;-ms-flex-pack:center;justify-content:center}@media only screen and (max-width:768px){.cs-hero .trusted .item{margin-bottom:30px}}.cs-hero .trusted .item img{height:40px}.cs-text{padding:70px 0}.cs-text .title__secondary{font-weight:600}.cs-text:nth-of-type(odd) .image{-webkit-box-ordinal-group:3;-ms-flex-order:2;order:2}@media only screen and (max-width:768px){.cs-text:nth-of-type(odd) .image{-webkit-box-ordinal-group:2;-ms-flex-order:1;order:1}}.cs-text:nth-of-type(odd) .text{-webkit-box-ordinal-group:2;-ms-flex-order:1;order:1}@media only screen and (max-width:768px){.cs-text:nth-of-type(odd) .text{-webkit-box-ordinal-group:3;-ms-flex-order:2;order:2}}.cs-text .wrapper{-webkit-box-align:center;-ms-flex-align:center;align-items:center}@media only screen and (max-width:768px){.cs-text .wrapper .image{margin-bottom:30px}}@media only screen and (max-width:768px){.cs-text .wrapper .image img{max-width:100%}}.cs-text .wrapper .text .title__secondary{max-width:400px;margin:0 0 25px}.cs-text .wrapper .text p{margin-bottom:25px}.cs-title{padding:70px 0 0}.cs-title .title__secondary{font-weight:600}.cs-meet{padding:70px 0}.cs-meet .title__secondary{font-weight:600}.cs-meet:nth-of-type(odd) .image{-webkit-box-ordinal-group:3;-ms-flex-order:2;order:2}@media only screen and (max-width:768px){.cs-meet:nth-of-type(odd) .image{-webkit-box-ordinal-group:2;-ms-flex-order:1;order:1}}.cs-meet:nth-of-type(odd) .text{-webkit-box-ordinal-group:2;-ms-flex-order:1;order:1}@media only screen and (max-width:768px){.cs-meet:nth-of-type(odd) .text{-webkit-box-ordinal-group:3;-ms-flex-order:2;order:2}}.cs-meet .wrapper{margin-top:50px;-webkit-box-align:center;-ms-flex-align:center;align-items:center}.cs-meet .wrapper .image{text-align:right}@media only screen and (max-width:768px){.cs-meet .wrapper .image{margin-bottom:30px}}.cs-meet .wrapper .image img{max-width:400px}@media only screen and (max-width:992px){.cs-meet .wrapper .image img{max-width:100%}}.cs-meet .wrapper .text .title__secondary{max-width:400px;margin:0 0 25px}.cs-meet .wrapper .text p{margin-bottom:25px}.cs-meet .wrapper .text ul{padding:0 0 0 20px;margin:0}.cs-meet .wrapper .text ul li{margin-bottom:8px;list-style:disc}.cs-meet .wrapper .text ul li h3{color:#283238;font-size:22px;font-weight:600}.security-hero{padding:60px 0;text-align:center}.security-hero h1{font-size:50px}.security-items{background-color:#f6fbff;padding:70px 0;text-align:center}.security-items h2{margin-bottom:30px}@media only screen and (max-width:768px){.security-items .list div[class*=col-]{margin-bottom:30px}}.security-items .item .icon{height:60px;margin-bottom:15px}.security-items .item .icon img{height:100%}.security-items .item .text h3{font-weight:600;margin-bottom:15px}.security-features{background-color:#f6fbff;padding:70px 0;text-align:center}.security-features h2{margin-bottom:30px}@media only screen and (max-width:768px){.security-features .list div[class*=col-]{margin-bottom:30px}}.security-features .item .icon{height:60px;margin-bottom:15px}.security-features .item .icon img{height:100%}.security-features .item .text{margin-bottom:30px}.security-features .item .text h3{color:#283238;font-weight:600;margin-bottom:15px}.security-features .item .text a{color:#283238}.security-features .item .text a .arrow{color:#283238;font-size:14px;text-decoration:none;position:relative;left:3px;-webkit-transition:.3s;transition:.3s}.security-features .item .text a:hover .arrow{-webkit-transition:.3s;transition:.3s;color:#283238;text-decoration:none;left:8px}.security-features .link a{color:#283238;text-decoration:none;border-bottom:1px dotted;-webkit-transition:.3s;transition:.3s}.security-features .link a:hover{-webkit-transition:.3s;transition:.3s;border-bottom:1px solid}.security-info{padding:70px 0}.security-info .text{margin-bottom:50px}.security-info .text h2,.security-info .text h3{color:#283238;font-weight:600;margin-bottom:30px}.security-info .text a{color:#283238;text-decoration:none;border-bottom:1px dotted;-webkit-transition:.3s;transition:.3s}.security-info .text a:hover{-webkit-transition:.3s;transition:.3s;border-bottom:1px solid}.free-tools-hero{padding:60px 0;background-image:linear-gradient(45deg,#1765bc 0,#4db6f7 100%)}.free-tools-hero .title__secondary{font-weight:600;color:#fff;margin-bottom:30px}.free-tools-hero p{color:#fff}.free-tools-list{padding:70px 0}.free-tools-list div[class*=col-]{margin-bottom:50px}.free-tools-list .item{display:-webkit-box;display:-ms-flexbox;display:flex}.free-tools-list .item .icon{display:-webkit-box;display:-ms-flexbox;display:flex;-webkit-box-align:center;-ms-flex-align:center;align-items:center;-webkit-box-pack:center;-ms-flex-pack:center;justify-content:center;width:60px;height:60px;margin-right:15px;background-color:#f6fbff;border-radius:50%}.free-tools-list .item .icon img{max-width:100%}.free-tools-list .item .text{width:calc(100% - 75px);max-width:70%}.free-tools-list .item .text a{color:#283238;font-size:18px;font-weight:600;margin-bottom:5px;-webkit-transition:.3s;transition:.3s}.free-tools-list .item .text a:hover{text-decoration:none;color:#2c90e7;-webkit-transition:.3s;transition:.3s}.free-tools-single{padding:60px 0}.free-tools-single .title{color:#283238;font-size:50px;font-weight:600;letter-spacing:.7px;text-align:center;margin-bottom:100px}@media only screen and (max-width:768px){.free-tools-single .title{font-size:36px;margin-bottom:30px}}.free-tools-single .content{max-width:900px;margin:0 auto}.free-tools-single h2,.free-tools-single h3,.free-tools-single h4,.free-tools-single h5,.free-tools-single h6{font-weight:600;color:#283238;margin:20px 0}.free-tools-single ul{padding-left:20px}.free-tools-single ul li{list-style:disc}.free-tools-single ol{padding-left:20px}.free-tools-single ol li{list-style:decimal}.free-tools-all{padding:70px 0;background-color:#f6fbff}.free-tools-all .wrapper{margin-top:50px}.free-tools-all .wrapper .item{margin-bottom:10px}.free-tools-all .wrapper .item a{font-size:18px;font-weight:300;color:#283238;text-decoration:underline;-webkit-transition:.3s;transition:.3s}.free-tools-all .wrapper .item a:hover{color:#2c90e7;-webkit-transition:.3s;transition:.3s}.free-tools-all .wrapper .item a.current{color:#2c90e7}.product-hero{padding:60px 0}.product-hero .top{margin-bottom:50px}.product-hero .top .title__secondary{font-weight:600;font-size:50px;margin-bottom:10px}.product-hero .wrapper{-webkit-box-align:center;-ms-flex-align:center;align-items:center}.product-hero .wrapper .title__secondary{font-weight:600;margin-bottom:10px}.product-hero .wrapper p{margin-bottom:30px}@media only screen and (max-width:768px){.product-hero .wrapper img{margin-top:30px}}.product-triggers{padding:70px 0;background-color:rgba(244,244,244,.44)}.product-triggers .title__secondary{font-weight:600;margin-bottom:10px}.product-triggers .wrapper{margin-top:50px}.product-triggers .wrapper div[class*=col-]{margin-bottom:50px}.product-triggers .wrapper .text{max-width:204px;min-height:170px;margin:-125px auto 0 auto;padding:20px 15px;background-color:#fff;border-bottom-left-radius:15px;border-bottom-right-radius:15px;position:relative}@media only screen and (min-width:992px) and (max-width:1200px){.product-triggers .wrapper .text{max-width:170px}}@media only screen and (min-width:768px) and (max-width:991px){.product-triggers .wrapper .text{max-width:193px;margin-top:-118px}}@media only screen and (max-width:767px){.product-triggers .wrapper .text{max-width:205px;margin-top:-125px}}.product-triggers .wrapper .text h3{font-size:20px}.product-triggers .wrapper .text p{font-size:16px;line-height:22px;margin-bottom:0}@media only screen and (max-width:1200px){.product-triggers .wrapper .gif{text-align:center}}@media only screen and (max-width:767px){.product-triggers .wrapper .gif img{max-width:350px}}.product-advanced{padding:70px 0}.product-advanced .wrapper{-webkit-box-align:center;-ms-flex-align:center;align-items:center}.product-advanced .wrapper .text{-webkit-box-ordinal-group:2;-ms-flex-order:1;order:1}.product-advanced .wrapper .image{-webkit-box-ordinal-group:3;-ms-flex-order:2;order:2}@media only screen and (max-width:768px){.product-advanced .wrapper .image{margin-top:30px}}.product-advanced .wrapper .title__secondary{font-weight:600;margin-bottom:10px}.product-advanced .wrapper p{margin-bottom:30px}.product-advanced .wrapper a{color:#2c90e7;-webkit-transition:.3s;transition:.3s}.product-advanced .wrapper a img{margin-left:10px;height:12px;-webkit-transition:.3s;transition:.3s}.product-advanced .wrapper a:hover{color:#2c90e7;-webkit-transition:.3s;transition:.3s}.product-advanced .wrapper a:hover img{margin-left:15px}.product-capture{padding:70px 0;background-color:rgba(244,244,244,.44)}.product-capture .title__secondary{font-weight:600;margin-bottom:10px}.product-capture p{max-width:800px;margin:0 auto}.product-capture .wrapper{margin-top:50px}@media only screen and (max-width:768px){.product-capture img{margin-bottom:30px}}.product-list{padding:70px 0}.product-list:nth-of-type(even){background-color:rgba(244,244,244,.44)}.product-list:nth-of-type(even) .image{-webkit-box-ordinal-group:2;-ms-flex-order:1;order:1}@media only screen and (max-width:768px){.product-list:nth-of-type(even) .image{-webkit-box-ordinal-group:2;-ms-flex-order:1;order:1}}.product-list:nth-of-type(even) .text{-webkit-box-ordinal-group:3;-ms-flex-order:2;order:2}@media only screen and (max-width:768px){.product-list:nth-of-type(even) .text{-webkit-box-ordinal-group:2;-ms-flex-order:1;order:1}}.product-list .row{-webkit-box-align:center;-ms-flex-align:center;align-items:center}.product-list .row .title__secondary{font-weight:600;margin-bottom:10px}.product-list .row p{margin-bottom:30px}.product-list .row a{color:#2c90e7;-webkit-transition:.3s;transition:.3s}.product-list .row a img{margin-left:10px;height:12px;-webkit-transition:.3s;transition:.3s}.product-list .row a:hover{color:#2c90e7;-webkit-transition:.3s;transition:.3s}.product-list .row a:hover img{margin-left:15px}.product-list .row .image{text-align:center}@media only screen and (max-width:768px){.product-list .row .image{margin-top:30px}}.product-list .row .image img{max-height:500px}.product-form{padding:70px 0;background-color:rgba(244,244,244,.44)}.product-form .title__secondary{max-width:700px;margin:0 auto 30px auto;font-weight:600}.product-form p{margin-bottom:50px}.product-form form .ajax-loader{display:none!important}.product-form form .wpcf7-not-valid-tip{position:absolute;top:45px;font-size:12px}.product-form form .wpcf7-validation-errors{max-width:450px;margin:0 auto 10px auto;border:1px solid red;color:#283238;font-size:14px}.product-form form .wpcf7-mail-sent-ok{max-width:450px;margin:0 auto 10px auto;border:1px solid #2c90e7;color:#283238;font-size:14px}.product-form form p{max-width:450px;margin:0 auto 50px auto;display:-webkit-box;display:-ms-flexbox;display:flex;-ms-flex-wrap:wrap;flex-wrap:wrap;-webkit-box-align:center;-ms-flex-align:center;align-items:center;-webkit-box-pack:center;-ms-flex-pack:center;justify-content:center;-webkit-box-shadow:0 0 23px 0 rgba(0,0,0,.2);box-shadow:0 0 23px 0 rgba(0,0,0,.2)}@media only screen and (max-width:768px){.product-form form p{max-width:320px}}.product-form form input{height:40px;outline:0;-webkit-appearance:0;-moz-appearance:0;appearance:0}.product-form form input[type=email]{width:250px;max-width:100%;font-size:16px;font-weight:400;color:#283238;border:0;padding:0 15px}@media only screen and (max-width:768px){.product-form form input[type=email]{width:100%}}.product-form form input[type=email]::-webkit-input-placeholder{font-size:16px;font-weight:300;color:grey}.product-form form input[type=email]:-ms-input-placeholder{font-size:16px;font-weight:300;color:grey}.product-form form input[type=email]::-ms-input-placeholder{font-size:16px;font-weight:300;color:grey}.product-form form input[type=email]::placeholder{font-size:16px;font-weight:300;color:grey}.product-form form input[type=submit]{width:200px;max-width:100%;border:0}@media only screen and (max-width:768px){.product-form form input[type=submit]{width:100%}}.product-form ul{display:-webkit-box;display:-ms-flexbox;display:flex;-ms-flex-wrap:wrap;flex-wrap:wrap;-webkit-box-pack:center;-ms-flex-pack:center;justify-content:center}.product-form ul li{display:-webkit-box;display:-ms-flexbox;display:flex;-webkit-box-align:center;-ms-flex-align:center;align-items:center;color:#283238;font-size:14px;font-weight:400;position:relative;padding:0 15px}.product-form ul li:before{position:absolute;content:'';right:0;width:6px;height:6px;border-radius:50%;background-color:#283238}.product-form ul li:last-of-type:before{display:none}.vmn-hero{padding:60px 0;background-image:linear-gradient(45deg,#1765bc 0,#4db6f7 100%);min-height:255px}.vmn-hero h1{color:#fff;font-weight:600;letter-spacing:.7px;margin-bottom:30px}.vmn-hero p{color:#fff;max-width:700px;margin:0 auto}.vmn-hero-v2{padding:60px 0;background-color:#2c90e7;background-size:cover;background-position:center;min-height:255px}.vmn-hero-v2 h1{color:#fff;max-width:700px;font-weight:600;letter-spacing:.7px;margin-bottom:30px}.vmn-hero-v2 p{color:#fff;max-width:700px;margin-bottom:30px}.vmn-hero-v2 .btn_circle{background-color:#283238}.vmn-list{padding:70px 0}.vmn-list .title__secondary{font-weight:600;margin-bottom:50px}.vmn-list .wrapper{margin-bottom:50px}.vmn-list .wrapper div[class*=col-]{margin-bottom:30px}.vmn-list .wrapper .item img{height:60px;margin-bottom:20px}.vmn-list .wrapper .item h3{color:#283238;font-size:18px;font-weight:600;margin-bottom:20px}.vmn-list .buttons{margin-bottom:50px}.vmn-list .buttons .item{display:-webkit-box;display:-ms-flexbox;display:flex;-webkit-box-pack:center;-ms-flex-pack:center;justify-content:center}@media only screen and (max-width:768px){.vmn-list .buttons .item{-webkit-box-orient:vertical;-webkit-box-direction:normal;-ms-flex-direction:column;flex-direction:column;-webkit-box-align:center;-ms-flex-align:center;align-items:center}}.vmn-list .buttons .item a{margin:0 15px}@media only screen and (max-width:768px){.vmn-list .buttons .item a{margin-bottom:15px}}.vmn-testimonials{padding:70px 0;background-image:linear-gradient(45deg,#1765bc 0,#4db6f7 100%)}.vmn-testimonials .wrapper div[class*=col-]{margin-bottom:30px}.vmn-testimonials .wrapper .item .text{margin-bottom:50px}.vmn-testimonials .wrapper .item .text p{color:#fff;position:relative;text-indent:35px}.vmn-testimonials .wrapper .item .text p:before{position:absolute;content:'"';left:-40px;top:-20px;font-size:55px;font-weight:600}.vmn-testimonials .wrapper .item .person{display:-webkit-box;display:-ms-flexbox;display:flex}.vmn-testimonials .wrapper .item .person .avatar{width:80px;margin-right:15px}.vmn-testimonials .wrapper .item .person .avatar img{border-radius:10px;width:100%}.vmn-testimonials .wrapper .item .person .info h3{color:#fff;font-size:18px;font-weight:600;margin-bottom:10px}.vmn-testimonials .wrapper .item .person .info span{color:#fff;font-size:14px;display:block}.vmn-testimonials .wrapper .item .person .info a{color:#fff;font-size:16px;text-decoration:underline}.vmn-testimonials .wrapper .item .person .info a:hover{text-decoration:none}.vmn-features{padding:70px 0}.vmn-features .title__secondary{font-weight:600;margin-bottom:30px}.vmn-features .wrapper{margin:50px 0}.vmn-features .wrapper div[class*=col-]{margin-bottom:30px}.vmn-features .wrapper div[class*=col-] .item{display:-webkit-box;display:-ms-flexbox;display:flex}.vmn-features .wrapper div[class*=col-] .item .icon{width:60px;margin-right:15px}.vmn-features .wrapper div[class*=col-] .item .text{width:calc(100% - 80px)}.vmn-features .wrapper div[class*=col-] .item .text h3{color:#283238;font-size:18px;font-weight:600;margin-bottom:20px}.vmn-features .buttons a{margin:0 auto}.vmn-countries{padding:70px 0;background-color:#f6fbff}.vmn-countries .title__secondary{font-weight:600;margin-bottom:30px}.vmn-countries .wrapper{margin-top:50px}.vmn-countries .wrapper .item{display:-webkit-box;display:-ms-flexbox;display:flex;-webkit-box-align:center;-ms-flex-align:center;align-items:center;margin-bottom:5px}.vmn-countries .wrapper .item:hover{text-decoration:none}.vmn-countries .wrapper .item:hover h3,.vmn-countries .wrapper .item:hover p{color:#2c90e7}.vmn-countries .wrapper .item h3{display:-webkit-box;display:-ms-flexbox;display:flex;-webkit-box-align:center;-ms-flex-align:center;align-items:center;min-width:130px;color:#283238;font-size:18px;font-weight:600;margin:0 15px 0 0}.vmn-countries .wrapper .item h3 img{height:20px;margin-right:5px}.vmn-countries .wrapper .item p{margin:0}.vmn-tutorial{padding:70px 0;background-color:#f6fbff}.vmn-tutorial .title__secondary{font-weight:600;margin-bottom:30px}.vmn-tutorial .video{margin-top:50px}.vmn-faq{padding:70px 0}.vmn-faq .title__secondary{font-weight:600;margin-bottom:30px}.vmn-faq .wrapper{margin-top:50px}.vmn-faq .accordion .card{border:0;border-bottom:1px solid #dbdbdb!important;border-radius:0!important;padding-bottom:15px;margin-bottom:30px}.vmn-faq .accordion .card:last-of-type{border-bottom:0!important}.vmn-faq .accordion .card .card-header{padding:0;border-bottom:0;background-color:transparent}.vmn-faq .accordion .card .card-header h3{color:#283238;font-size:18px;font-weight:600;cursor:pointer}.vmn-faq .accordion .card .card-header h3 i{-webkit-transform:rotate(180deg);transform:rotate(180deg);margin-right:15px}.vmn-faq .accordion .card .card-header h3.collapsed i{-webkit-transform:rotate(0);transform:rotate(0)}.vmn-faq .accordion .card .card-body{padding:30px 35px}.vmn-faq .accordion .card .card-body ul{padding-left:20px}.vmn-faq .accordion .card .card-body ul li{list-style:disc}.vmn-customers{padding:70px 0;background-color:#f6fbff}.vmn-customers .title__secondary{font-weight:600;margin-bottom:30px}.vmn-customers .wrapper{margin-top:50px}.vmn-customers .wrapper .item{height:100%;display:-webkit-box;display:-ms-flexbox;display:flex;-webkit-box-align:center;-ms-flex-align:center;align-items:center;-webkit-box-pack:center;-ms-flex-pack:center;justify-content:center;margin-bottom:30px}.vmn-customers .wrapper .item img{max-height:50px}.vmn-numbers{padding:70px 0}.vmn-numbers .title__secondary{font-weight:600;margin-bottom:30px}.vmn-numbers .btn_circle{margin:0 auto}.vmn-numbers .wrapper{margin-top:50px}.vmn-numbers .wrapper .btn_circle{margin-bottom:15px}.vmn-text-block{padding:70px 0}.vmn-text-block .title__secondary{font-weight:600;margin-bottom:30px}@media only screen and (max-width:768px){.vmn-text-block img{margin-bottom:30px}}.vmn-started{background-color:#d2effc;padding:70px 0}.vmn-started .title__secondary{font-weight:600;margin-bottom:30px}.vmn-started .btn_circle{margin:0 auto}.vmn-started ol{list-style:decimal}.vmn-explore{padding:70px 0}.vmn-explore .title__secondary{font-weight:600}.vmn-explore .wrapper{margin-top:50px}.vmn-explore .wrapper div[class*=col-]{margin-bottom:15px}.vmn-explore .wrapper .item{padding:15px;border-radius:10px;-webkit-transition:.3s;transition:.3s}.vmn-explore .wrapper .item:hover{background-color:#283238;-webkit-transition:.3s;transition:.3s}.vmn-explore .wrapper .item:hover .title{color:#fff}.vmn-explore .wrapper .item:hover .more{height:auto;opacity:1;visibility:visible}.vmn-explore .wrapper .item .title{display:-webkit-box;display:-ms-flexbox;display:flex;-webkit-box-align:center;-ms-flex-align:center;align-items:center;font-size:18px;font-weight:600;margin-bottom:20px;color:#283238}.vmn-explore .wrapper .item .title img{height:60px;margin-right:5px}.vmn-explore .wrapper .item .more{-webkit-transition:.3s;transition:.3s;height:0;opacity:0;visibility:hidden}.vmn-explore .wrapper .item .more p{color:#fff}.vmn-explore .wrapper .item .more a{color:#2c90e7}.vmn-tabs .title__secondary{font-weight:600;margin-bottom:30px}.vmn-tabs .tab-content{text-align:left}.vmn-tabs .tab-content ul{padding-left:20px}.vmn-tabs .tab-content ul li{list-style:disc}.vmn-tabs .tab-content img{width:100%}@media only screen and (max-width:768px){.vmn-tabs .tab-content img{margin-bottom:30px}}.dedicated-support-hero{padding:60px 0;background-image:linear-gradient(45deg,#1765bc 0,#4db6f7 100%);min-height:255px}.dedicated-support-hero h1{color:#fff;font-weight:600;letter-spacing:.7px;margin-bottom:30px}.dedicated-support-hero p{color:#fff;max-width:700px;margin:0 auto}.dedicated-support-text{padding:70px 0}.dedicated-support-text .wrapper{-webkit-box-align:center;-ms-flex-align:center;align-items:center}.dedicated-support-text .wrapper .title__secondary{font-weight:600;margin-bottom:30px}@media only screen and (max-width:768px){.dedicated-support-text .wrapper img{margin-top:30px}}.dedicated-support-services{padding:70px 0;background-color:#f6fbff}.dedicated-support-services .title__secondary{font-weight:600}.dedicated-support-services .wrapper{margin-top:50px}.dedicated-support-services .wrapper div[class*=col-]{margin-bottom:30px}.dedicated-support-services .wrapper .item{height:100%;background-color:#fff;border-radius:5px;padding:30px;text-align:center;-webkit-transition:.3s;transition:.3s}.dedicated-support-services .wrapper .item:hover{-webkit-transition:.3s;transition:.3s;-webkit-box-shadow:0 5px 10px 0 rgba(0,0,0,.06);box-shadow:0 5px 10px 0 rgba(0,0,0,.06)}.dedicated-support-services .wrapper .item img{height:50px;margin-bottom:15px}.dedicated-support-services .wrapper .item h3{color:#283238;font-size:18px;font-weight:600}.dedicated-support-explore{padding:70px 0}.dedicated-support-explore img{margin-bottom:30px;max-height:150px}.dedicated-support-explore .title__secondary{font-weight:600;margin-bottom:30px}.dedicated-support-explore ul{padding-left:30px;margin-top:50px}.dedicated-support-explore ul li{list-style:disc;text-align:left}.dedicated-support-form{padding:70px 0;background-color:#f6fbff}.dedicated-support-form .title__secondary{font-weight:600;margin-bottom:30px}.dedicated-support-form form{max-width:700px;margin:50px auto 0 auto}.dedicated-support-form form .ajax-loader{display:none!important}.dedicated-support-form form .wpcf7-validation-errors{margin:15px 0 0;border-color:red}.dedicated-support-form form .wpcf7-mail-sent-ok{margin:15px 0 0;border-color:#2c90e7}.dedicated-support-form form label{width:100%;font-size:15px;font-weight:400;margin-bottom:22px;text-align:left}.dedicated-support-form form label input{width:100%;height:37px;border:1px solid #e2e2e2;background-color:#fff;margin-top:3px;outline:0;padding-left:15px;-webkit-appearance:none;-moz-appearance:none;appearance:none;border-radius:0}.dedicated-support-form form input[type=submit]{border:0;outline:0;-webkit-appearance:none;-moz-appearance:none;appearance:none;border-radius:0}.demo-hero{background-color:#f6fbff;padding:60px 0}.demo-hero .title__secondary{font-weight:600;text-align:center}.demo-hero ul li{position:relative;padding-left:25px;margin-bottom:10px}.demo-hero ul li:before{position:absolute;content:'';left:0;top:5px;width:14px;height:14px;background-image:url(//limecall.com/wp-content/themes/limecall/css/../img/icon_features.png);background-size:contain;background-repeat:no-repeat}.demo-companies{padding:70px 0}.demo-companies .title__secondary{font-weight:600}.demo-companies .wrapper{margin-top:50px}.demo-companies .wrapper .item{display:-webkit-box;display:-ms-flexbox;display:flex;-webkit-box-align:center;-ms-flex-align:center;align-items:center;-webkit-box-pack:center;-ms-flex-pack:center;justify-content:center;height:100%;margin-bottom:50px}.demo-companies .wrapper .item img{max-height:60px;max-width:140px}.demo-testimonials{padding:70px 0;background-color:#f6fbff}.demo-testimonials .swiper-demo .swiper-slide{text-align:center}.demo-testimonials .swiper-demo .swiper-slide .item{max-width:750px;background-color:#fff;-webkit-box-shadow:0 5px 10px 0 rgba(0,0,0,.06);box-shadow:0 5px 10px 0 rgba(0,0,0,.06);border-radius:4px;margin:0 auto;padding:30px 15px}.demo-testimonials .swiper-demo .swiper-slide .item .review{position:relative;padding:20px}.demo-testimonials .swiper-demo .swiper-slide .item .review:after,.demo-testimonials .swiper-demo .swiper-slide .item .review:before{position:absolute;content:'"';font-size:60px;font-weight:600;line-height:30px}.demo-testimonials .swiper-demo .swiper-slide .item .review:before{left:0;top:0}.demo-testimonials .swiper-demo .swiper-slide .item .review:after{right:0;bottom:0}.demo-testimonials .swiper-demo .swiper-slide .item .details{display:-webkit-box;display:-ms-flexbox;display:flex;-webkit-box-align:center;-ms-flex-align:center;align-items:center;-webkit-box-pack:center;-ms-flex-pack:center;justify-content:center;margin-top:15px}.demo-testimonials .swiper-demo .swiper-slide .item .details .avatar{margin-right:15px}.demo-testimonials .swiper-demo .swiper-slide .item .details .avatar img{height:60px;border-radius:50px}.demo-testimonials .swiper-demo .swiper-slide .item .details .text h3{font-size:18px;font-weight:600;margin-bottom:5px}.demo-testimonials .swiper-demo .swiper-slide .item .details .text p{margin-bottom:0}.demo-testimonials .swiper-button-next,.demo-testimonials .swiper-button-prev{background-image:none;background-color:#fff;width:40px;height:40px;display:-webkit-box;display:-ms-flexbox;display:flex;-webkit-box-align:center;-ms-flex-align:center;align-items:center;-webkit-box-pack:center;-ms-flex-pack:center;justify-content:center;border-radius:50px;-webkit-box-shadow:0 5px 10px 0 rgba(0,0,0,.06);box-shadow:0 5px 10px 0 rgba(0,0,0,.06);outline:0}.demo-testimonials .swiper-button-next{right:15px}.demo-testimonials .swiper-button-prev{left:15px}.demo-tabs{padding:70px 0}.demo-tabs .title__secondary{font-weight:600;max-width:850px;margin:0 auto 8px auto}.demo-tabs .wrapper{-webkit-box-pack:justify;-ms-flex-pack:justify;justify-content:space-between;margin-top:50px}.demo-tabs .wrapper nav .nav{border-bottom:0}.demo-tabs .wrapper nav .nav .nav-item{width:100%;padding:10px 20px;margin-bottom:10px;color:#000;font-size:18px;font-weight:600;line-height:24px;border:0;border-radius:4px;transition:background-color .2s ease,box-shadow .2s,opacity .2s ease,-webkit-box-shadow .2s}.demo-tabs .wrapper nav .nav .nav-item.active{border:0;background-color:#fff;-webkit-box-shadow:0 5px 10px 0 rgba(0,0,0,.06);box-shadow:0 5px 10px 0 rgba(0,0,0,.06)}.demo-tabs .wrapper .tab-content .tab-pane .item{display:-webkit-box;display:-ms-flexbox;display:flex}.demo-tabs .wrapper .tab-content .tab-pane .item .image{width:40%;padding:0 15px}.demo-tabs .wrapper .tab-content .tab-pane .item .text{width:60%;padding:0 15px}.demo-tabs .wrapper .tab-content .tab-pane .item .text h3{font-size:18px;font-weight:600;margin-bottom:15px}.demo-tabs .wrapper .tab-content .tab-pane .item .text p{margin-bottom:15px}.customer-services-hero{padding:60px 0}.customer-services-hero .row{-webkit-box-align:center;-ms-flex-align:center;align-items:center}.customer-services-hero h1{color:#283238;font-size:60px;font-weight:600;line-height:1.1425;position:relative;padding-top:60px}@media only screen and (max-width:768px){.customer-services-hero h1{font-size:36px;padding-top:0}}.customer-services-hero ul{padding-left:20px}.customer-services-hero ul li{list-style:disc}.customer-services-text{padding:70px 0}.customer-services-text .title__secondary{font-weight:600}.customer-services-text .title__small{font-weight:600}.customer-services-text .wrapper{margin-top:50px;-webkit-box-pack:justify;-ms-flex-pack:justify;justify-content:space-between}.customer-services-text .wrapper .item{display:-webkit-box;display:-ms-flexbox;display:flex;-webkit-box-orient:vertical;-webkit-box-direction:normal;-ms-flex-direction:column;flex-direction:column;-webkit-box-align:start;-ms-flex-align:start;align-items:flex-start;padding:15px 10px;color:#283238;-webkit-transition:.3s;transition:.3s}.customer-services-text .wrapper .item:hover{-webkit-transition:.3s;transition:.3s;-webkit-box-shadow:0 1px 3px 0 rgba(0,0,0,.1),0 1px 2px 0 rgba(0,0,0,.06);box-shadow:0 1px 3px 0 rgba(0,0,0,.1),0 1px 2px 0 rgba(0,0,0,.06);border-radius:5px;text-decoration:none}#nav-chapter{width:100%;background:#fff;border-bottom:1px solid #e9eaeb;padding:15px 0;z-index:1;position:fixed;top:0;opacity:0;visibility:hidden}#nav-chapter.fixed{visibility:visible;opacity:1}#nav-chapter nav{display:-webkit-box;display:-ms-flexbox;display:flex;-webkit-box-pack:justify;-ms-flex-pack:justify;justify-content:space-between;-ms-flex-wrap:wrap;flex-wrap:wrap}#nav-chapter nav a{font-size:14px;font-weight:400;color:#283238}#nav-chapter nav a.active{color:#2c90e7;text-decoration:underline}.customer-services-chapter{padding:70px 0}.customer-services-chapter .top{background-color:#d2effc;padding:70px 0}.customer-services-chapter .top .number{display:-webkit-box;display:-ms-flexbox;display:flex;-webkit-box-align:center;-ms-flex-align:center;align-items:center;-webkit-box-pack:center;-ms-flex-pack:center;justify-content:center;margin-bottom:30px}.customer-services-chapter .top .number span{display:-webkit-box;display:-ms-flexbox;display:flex;-webkit-box-align:center;-ms-flex-align:center;align-items:center;-webkit-box-pack:center;-ms-flex-pack:center;justify-content:center;background-image:linear-gradient(45deg,#1765bc 0,#4db6f7 100%);border-radius:50%;width:45px;height:45px;color:#fff;font-weight:600}.customer-services-chapter .top .title__secondary{font-weight:600}.customer-services-chapter .content{padding:70px 0 0}.customer-services-chapter .content-text p{max-width:750px;margin:0 auto 20px auto}.customer-services-chapter .content-list{max-width:900px;background-color:#f4f4f4;border-radius:10px;padding:50px 0;margin:50px auto}.customer-services-chapter .content-list ul{padding-left:20px;max-width:750px;margin:0 auto}@media only screen and (max-width:768px){.customer-services-chapter .content-list ul{padding:0 30px}}.customer-services-chapter .content-list ul li{list-style:disc}.customer-services-chapter .content-review{max-width:750px;border:3px solid #2c90e7;border-radius:10px;padding:50px 30px;margin:50px auto;position:relative}.customer-services-chapter .content-review:before{position:absolute;left:30px;top:-20px;line-height:1;content:'"';font-size:65px;color:#2c90e7;background:#fff;padding:0 20px}.customer-services-chapter .content-review p{max-width:750px;margin:0 auto 20px auto;color:#283238;font-size:25px;font-weight:500}.customer-services-chapter .content-include{max-width:900px;margin:0 auto}.customer-services-chapter .content-include .title__secondary{max-width:750px;font-weight:600;margin:0 auto 50px auto;text-align:center}.customer-services-chapter .content-include img{max-width:750px;width:100%;margin:0 auto 50px auto}.customer-services-chapter .content-include .box{margin-bottom:30px}.customer-services-chapter .content-include .box:nth-of-type(odd){max-width:750px;margin:0 auto 30px auto}.customer-services-chapter .content-include .box:nth-of-type(even){background-color:#f4f4f4;padding:30px;border-radius:10px;margin-bottom:30px}.customer-services-chapter .content-include .box:nth-of-type(even) p:last-of-type{margin-bottom:0}.customer-services-chapter .content-include .box .title__small{max-width:750px;margin:0 auto 8px auto;font-weight:600}.customer-services-chapter .content-include .box p{max-width:750px;margin:0 auto 1rem auto}.tour-hero{padding:60px 0}.tour-hero .title__secondary{font-weight:600}.tour-tabs .title__secondary{font-weight:600}.tour-tabs .tab-content img{width:100%}.tour-tabs:nth-of-type(odd) div[class*=col-]:first-of-type{-webkit-box-ordinal-group:3;-ms-flex-order:2;order:2}@media only screen and (max-width:768px){.tour-tabs:nth-of-type(odd) div[class*=col-]:first-of-type{-webkit-box-ordinal-group:2;-ms-flex-order:1;order:1}}.tour-tabs:nth-of-type(odd) div[class*=col-]:nth-of-type(2){-webkit-box-ordinal-group:2;-ms-flex-order:1;order:1}@media only screen and (max-width:768px){.tour-tabs:nth-of-type(odd) div[class*=col-]:nth-of-type(2){-webkit-box-ordinal-group:3;-ms-flex-order:2;order:2}}.alternative-hero{padding:60px 0 30px}.alternative-hero .title__secondary{max-width:800px;font-weight:600;margin:0 auto 30px auto}.alternative-hero .flex{display:-webkit-box;display:-ms-flexbox;display:flex;-ms-flex-wrap:wrap;flex-wrap:wrap;-webkit-box-pack:center;-ms-flex-pack:center;justify-content:center}.alternative-hero .flex .btn_circle{margin:0 15px 15px}.alternative-hero p{font-size:20px;max-width:700px;margin:0 auto 16px auto}.alternative-hero p:last-of-type{margin-bottom:30px}.alternative-hero img{margin-bottom:30px;max-width:700px}.alternative-hero .wrapper{margin-top:50px}.alternative-hero .wrapper .item ul li{margin-bottom:8px;display:-webkit-inline-box;display:-ms-inline-flexbox;display:inline-flex;position:relative;padding-left:20px}.alternative-hero .wrapper .item ul li:before{position:absolute;left:0;top:5px;font-family:"Font Awesome 5 Free";content:"\f055";color:#f4b563;font-weight:900;font-size:14px}.alternative-hero .wrapper .list{-webkit-box-shadow:0 1px 3px 0 rgba(0,0,0,.1),0 1px 2px 0 rgba(0,0,0,.06);box-shadow:0 1px 3px 0 rgba(0,0,0,.1),0 1px 2px 0 rgba(0,0,0,.06);border-radius:5px;padding:30px}.alternative-hero .wrapper .list h3{display:-webkit-box;display:-ms-flexbox;display:flex;-webkit-box-align:center;-ms-flex-align:center;align-items:center;color:#283238;font-size:22px;font-weight:600;margin-bottom:15px}.alternative-hero .wrapper .list h3 img{height:16px;width:auto;margin-right:5px}.alternative-hero .wrapper .list ul{padding-left:20px}.alternative-hero .wrapper .list ul li{margin-bottom:8px}.alternative-hero .wrapper .list ul li a{color:#283238;font-size:18px;font-weight:300;display:-webkit-inline-box;display:-ms-inline-flexbox;display:inline-flex;-webkit-box-align:center;-ms-flex-align:center;align-items:center;position:relative}.alternative-hero .wrapper .list ul li a:before{position:absolute;right:-20px;font-family:"Font Awesome 5 Free";content:"\f061";font-weight:900;font-size:12px}.alternative-compare{padding:30px 0}.alternative-compare .flex{display:-webkit-box;display:-ms-flexbox;display:flex;-webkit-box-pack:center;-ms-flex-pack:center;justify-content:center}.alternative-compare .title__secondary{max-width:800px;font-weight:600;margin:0 auto 30px auto}.alternative-compare p{font-size:20px;max-width:700px;margin:0 auto 16px auto}.alternative-compare p:last-of-type{margin-bottom:30px}.alternative-compare img{max-width:700px;margin:0 auto}.alternative-compare .compare-table{margin-top:50px}.alternative-compare .compare-table .table-responsive{padding:10px 0}.alternative-compare .compare-table .table{max-width:780px;margin:0 auto 30px auto;-webkit-box-shadow:0 1px 3px 0 rgba(0,0,0,.1),0 1px 2px 0 rgba(0,0,0,.06);box-shadow:0 1px 3px 0 rgba(0,0,0,.1),0 1px 2px 0 rgba(0,0,0,.06);border-radius:5px;padding:30px;background-color:#fff}.alternative-compare .compare-table .table thead tr th{font-weight:600;border-top:0;border-bottom:0}.alternative-compare .compare-table .table thead tr th img{max-height:25px;height:auto;width:auto}.alternative-compare .compare-table .table tbody td,.alternative-compare .compare-table .table tbody tr{width:33.3%}.alternative-compare .compare-table .table tbody tr.no-border td,.alternative-compare .compare-table .table tbody tr.no-border th{border-top:0}.alternative-compare .compare-table .table tbody tr.line .line-green,.alternative-compare .compare-table .table tbody tr.line .line-red{height:8px;position:absolute}.alternative-compare .compare-table .table tbody tr.line .line-green{background-color:#47bb7f;left:15px}.alternative-compare .compare-table .table tbody tr.line .line-red{background-color:#ff7474;right:15px}.alternative-compare .compare-table .table tbody tr.line td{position:relative}.alternative-compare .compare-table .table tbody tr th{color:#283238;font-weight:600}.alternative-compare .compare-table .table tbody tr th b,.alternative-compare .compare-table .table tbody tr th strong{font-weight:600}.alternative-compare .compare-table .table tbody tr td{color:#283238}.alternative-compare .compare-table .table tbody tr td b,.alternative-compare .compare-table .table tbody tr td strong{font-weight:600}.alternative-compare .compare-table .table tbody tr td img{width:auto;height:14px}.alternative-compare .compare-table .table tbody tr td i{font-size:14px}.alternative-compare .compare-table .table tbody tr td i.fa-check-circle{color:#47bb7f}.alternative-compare .compare-table .table tbody tr td i.fa-times-circle{color:#a5acb7}.alternative-compare .compare-table .table tbody tr td h3{color:#283238;font-size:32px;margin:0}.alternative-compare .compare-table .table tbody tr td h3.green{color:#47bb7f}.alternative-compare .compare-table .table tbody tr td h3.red{color:#ff7474}.alternative-compare .compare-table .info{display:-webkit-box;display:-ms-flexbox;display:flex;-webkit-box-align:center;-ms-flex-align:center;align-items:center;-webkit-box-pack:center;-ms-flex-pack:center;justify-content:center}.alternative-compare .compare-table .info i{margin-right:10px;color:#a5acb7}.alternative-compare .compare-table .info p{font-size:12px;margin:0;color:#a5acb7}.alternative-list{padding:30px 0}.alternative-list .list{padding-right:50px}.alternative-list .list h3{color:#283238;font-size:22px;font-weight:600;margin-bottom:15px}.alternative-list .list ul li{position:relative;display:-webkit-box;display:-ms-flexbox;display:flex;padding-left:20px;margin-bottom:8px}.alternative-list .list ul li:before{position:absolute;left:0;top:5px;font-family:"Font Awesome 5 Free";content:"\f058";color:#47bb7f;font-weight:900;font-size:14px}.alternative-list .text{padding-right:50px}.alternative-list .additional{margin-top:50px}.alternative-list .additional p{max-width:600px;margin:0 auto;color:#a5acb7;text-align:center}.alternative-summary{padding:30px 0}.alternative-summary .title-third{color:#a5acb7;font-size:20px;text-transform:uppercase}.alternative-summary .title__secondary{max-width:800px;font-weight:600;margin:0 auto 30px auto}.alternative-summary .wrapper{margin-top:50px}.alternative-summary .wrapper .list{padding-right:50px}.alternative-summary .wrapper .list img{height:25px;width:auto;margin-bottom:30px}.alternative-summary .wrapper .list ul li{display:-webkit-box;display:-ms-flexbox;display:flex;position:relative;padding-left:20px;margin-bottom:8px}.alternative-summary .wrapper .list ul li:before{position:absolute;left:0;top:5px;font-family:"Font Awesome 5 Free";content:"\f0a9";color:#a5acb7;font-weight:900;font-size:14px}.implementation-hero{padding:60px 0}.implementation-hero .row{-webkit-box-align:center;-ms-flex-align:center;align-items:center}.implementation-hero .title-small{text-transform:uppercase;margin-bottom:30px;font-weight:400;letter-spacing:5px;color:#283238}.implementation-hero .title__secondary{font-weight:600;margin-bottom:30px}.implementation-hero p{margin-bottom:30px}@media only screen and (max-width:768px){.implementation-hero img{margin-top:30px}}.implementation-list{padding:70px 0}.implementation-list .title__secondary{font-weight:600;margin-bottom:30px}.implementation-list .title-small{font-weight:600;color:#283238;margin-bottom:30px}.implementation-list .list-bar{height:100%}@media only screen and (max-width:768px){.implementation-list .list-bar{display:none}}.implementation-list .list-bar ul{position:-webkit-sticky;position:sticky;top:30px}.implementation-list .list-bar ul li{width:100%;margin-bottom:5px}.implementation-list .list-bar ul li a{border-radius:10px;border:1px solid #f0f0f0;padding:10px 15px;display:-webkit-box;display:-ms-flexbox;display:flex;-webkit-box-align:center;-ms-flex-align:center;align-items:center}.implementation-list .list-bar ul li a:hover{text-decoration:none}.implementation-list .list-bar ul li a .number{color:#283238;font-weight:400;font-size:14px;line-height:1;margin-right:10px}.implementation-list .list-bar ul li a .title-small{color:#283238;font-weight:400;font-size:14px;line-height:1;margin:0}.implementation-list .item{margin-bottom:50px}.implementation-list .item h1,.implementation-list .item h2,.implementation-list .item h3,.implementation-list .item h4,.implementation-list .item h5,.implementation-list .item h6{font-weight:600;color:#283238}.implementation-list .item ul{list-style:disc;padding-left:20px}.implementation-list .item .tags ul{display:-webkit-box;display:-ms-flexbox;display:flex;-ms-flex-wrap:wrap;flex-wrap:wrap;list-style:none;padding-left:0}.implementation-list .item .tags ul li{padding:5px 15px;background-color:#f6fbff;border-radius:10px;font-size:18px;font-weight:600;color:#283238;margin:0 15px 15px 0}@media only screen and (max-width:768px){.implementation-list .item .tags ul li{font-size:14px;margin:0 5px 5px 0}}.competitor-hero{padding:60px 0}.competitor-hero .title__secondary{margin-bottom:30px;font-weight:600}.competitor-hero p:last-of-type{margin-bottom:30px}.competitor-hero .btn_circle{margin:0 auto 15px auto}.competitor-hero .text-small p{font-size:12px}.competitor-hero img{max-width:600px}@media only screen and (max-width:768px){.competitor-hero img{max-width:100%}}.competitor-rate{padding:70px 0}.competitor-rate .title__secondary{font-weight:600}.competitor-rate .wrapper{margin-top:50px}@media only screen and (max-width:768px){.competitor-rate .wrapper .item{margin-bottom:30px}}.competitor-rate .wrapper .item img{height:60px;margin-bottom:15px}.competitor-rate .wrapper .item .stars{display:-webkit-box;display:-ms-flexbox;display:flex;-webkit-box-pack:center;-ms-flex-pack:center;justify-content:center}.competitor-rate .wrapper .item .stars p{margin:0}.competitor-rate .wrapper .item .stars img{height:15px}.competitor-rate .wrapper .item h3{font-size:18px;font-weight:600}.competitor-compare{padding:70px 0}.competitor-compare .title__secondary{margin-bottom:8px}.competitor-compare .btn_circle{margin:0 auto}@media only screen and (max-width:768px){.competitor-compare .item{margin-bottom:30px}}.competitor-trusted{padding:70px 0}.competitor-trusted .title__secondary{font-weight:600}.competitor-trusted .wrapper{margin-top:50px;-webkit-box-pack:center;-ms-flex-pack:center;justify-content:center}@media only screen and (max-width:768px){.competitor-trusted .wrapper .item{margin-bottom:30px}}.competitor-trusted .wrapper .item img{height:45px}.competitor-plans{padding:70px 0}.competitor-plans .title__secondary{font-weight:600}.competitor-cases{padding:70px 0}.competitor-cases .title__secondary{font-weight:600}.competitor-cases .wrapper{margin-top:50px}@media only screen and (max-width:768px){.competitor-cases .wrapper .item{margin-bottom:30px}}.competitor-cases .wrapper .item img{height:60px;margin-bottom:15px}.competitor-cases .wrapper .item h3{font-size:18px;font-weight:600;margin-bottom:15px}.competitor-cases .wrapper .item .btn_circle{margin:0 auto}.competitor-studies{padding:70px 0}.competitor-studies .title__secondary{font-weight:600}.competitor-studies .wrapper{margin-top:50px}.competitor-studies .wrapper .item{display:-webkit-box;display:-ms-flexbox;display:flex;-webkit-box-orient:vertical;-webkit-box-direction:normal;-ms-flex-direction:column;flex-direction:column;text-decoration:none;-webkit-box-shadow:0 6px 21px 0 rgba(77,81,91,.09);box-shadow:0 6px 21px 0 rgba(77,81,91,.09);margin-bottom:30px;-webkit-transition:.3s;transition:.3s}.competitor-studies .wrapper .item:hover{text-decoration:none;-webkit-box-shadow:0 6px 21px 0 rgba(77,81,91,.29);box-shadow:0 6px 21px 0 rgba(77,81,91,.29)}.competitor-studies .wrapper .item-img{margin-bottom:15px}.competitor-studies .wrapper .item-img img{height:200px;-o-object-fit:cover;object-fit:cover}.competitor-studies .wrapper .item p{text-align:left;padding:0 15px}.competitor-studies .btn_circle{margin:0 auto}.competitor-feature{padding:70px 0}.competitor-feature:nth-of-type(odd) .item-text{-webkit-box-ordinal-group:3;-ms-flex-order:2;order:2}.competitor-feature:nth-of-type(odd) .item-img{-webkit-box-ordinal-group:2;-ms-flex-order:1;order:1}.competitor-feature .item-text{-webkit-box-ordinal-group:2;-ms-flex-order:1;order:1}@media only screen and (max-width:768px){.competitor-feature .item-text{-webkit-box-ordinal-group:3;-ms-flex-order:2;order:2}}.competitor-feature .item-img{-webkit-box-ordinal-group:3;-ms-flex-order:2;order:2}@media only screen and (max-width:768px){.competitor-feature .item-img{-webkit-box-ordinal-group:2;-ms-flex-order:1;order:1;margin-bottom:30px}}.competitor-feature .title__secondary{font-weight:600}.competitor-feature .wrapper{margin-top:50px;-webkit-box-align:center;-ms-flex-align:center;align-items:center}.competitor-feature .wrapper h3{font-size:18px;font-weight:600}.competitor-integrations{padding:70px 0}.competitor-integrations .title__secondary{font-weight:600}.competitor-integrations .wrapper{margin-top:50px}.competitor-integrations .wrapper .item{display:-webkit-box;display:-ms-flexbox;display:flex;-webkit-box-align:start;-ms-flex-align:start;align-items:flex-start;-webkit-box-orient:vertical;-webkit-box-direction:normal;-ms-flex-direction:column;flex-direction:column;text-align:center;background-color:#fff;padding:30px;margin-bottom:50px;-webkit-box-shadow:0 1px 3px 0 rgba(0,0,0,.1),0 1px 2px 0 rgba(0,0,0,.06);box-shadow:0 1px 3px 0 rgba(0,0,0,.1),0 1px 2px 0 rgba(0,0,0,.06);border-radius:8px;position:relative;bottom:0;left:0;text-decoration:none;-webkit-transition:.3s;transition:.3s}.competitor-integrations .wrapper .item:hover{-webkit-box-shadow:0 10px 15px -3px rgba(0,0,0,.1),0 4px 6px -2px rgba(0,0,0,.05);box-shadow:0 10px 15px -3px rgba(0,0,0,.1),0 4px 6px -2px rgba(0,0,0,.05);bottom:.25rem;left:.125rem;text-decoration:none;-webkit-transition:.3s;transition:.3s}@media only screen and (max-width:768px){.competitor-integrations .wrapper .item{margin-bottom:30px}}.competitor-integrations .wrapper .item img{max-height:60px;width:auto;margin:0 auto 15px auto}.competitor-integrations .wrapper .item h3{width:100%;min-height:45px;color:#283238;font-size:18px;font-weight:600;margin-bottom:15px}.competitor-integrations .wrapper .item p{margin-bottom:15px}.competitor-integrations .wrapper .item .btn_circle{margin:0 auto;max-width:100%}.competitor-text{padding:70px 0}.competitor-text .title__secondary{font-weight:600;margin-bottom:30px}.social-proof{padding:70px 0}.social-proof .title__secondary{font-weight:600}.social-proof .wrapper{margin-top:50px}.social-proof .wrapper .nav-tabs{border-bottom:0;-webkit-box-pack:center;-ms-flex-pack:center;justify-content:center}.social-proof .wrapper .nav-tabs .nav-item{display:-webkit-box;display:-ms-flexbox;display:flex;-webkit-box-align:center;-ms-flex-align:center;align-items:center;border:0;border-bottom:3px solid transparent;color:#283238;font-size:20px;border-radius:0}.social-proof .wrapper .nav-tabs .nav-item.active{color:#283238;border-color:#2c90e7;background-color:transparent}.social-proof .wrapper .wrapper-media,.social-proof .wrapper .wrapper-reviews,.social-proof .wrapper .wrapper-tweets{margin-top:50px}.social-proof .wrapper .wrapper-media .item,.social-proof .wrapper .wrapper-reviews .item,.social-proof .wrapper .wrapper-tweets .item{-webkit-box-shadow:0 1px 3px 0 rgba(0,0,0,.1),0 1px 2px 0 rgba(0,0,0,.06);box-shadow:0 1px 3px 0 rgba(0,0,0,.1),0 1px 2px 0 rgba(0,0,0,.06);border-radius:8px;background-color:#fff;padding:30px;margin-bottom:30px}.social-proof .wrapper .wrapper-media .item-logo,.social-proof .wrapper .wrapper-reviews .item-logo,.social-proof .wrapper .wrapper-tweets .item-logo{margin-bottom:15px;text-align:center}.social-proof .wrapper .wrapper-media .item-logo img,.social-proof .wrapper .wrapper-reviews .item-logo img,.social-proof .wrapper .wrapper-tweets .item-logo img{height:30px}.social-proof .wrapper .wrapper-media .item-avatar,.social-proof .wrapper .wrapper-reviews .item-avatar,.social-proof .wrapper .wrapper-tweets .item-avatar{margin-bottom:15px;text-align:center}.social-proof .wrapper .wrapper-media .item-avatar img,.social-proof .wrapper .wrapper-reviews .item-avatar img,.social-proof .wrapper .wrapper-tweets .item-avatar img{height:60px}.social-proof .wrapper .wrapper-media .item-info,.social-proof .wrapper .wrapper-reviews .item-info,.social-proof .wrapper .wrapper-tweets .item-info{display:-webkit-box;display:-ms-flexbox;display:flex;-webkit-box-pack:justify;-ms-flex-pack:justify;justify-content:space-between;-webkit-box-align:center;-ms-flex-align:center;align-items:center}.social-proof .wrapper .wrapper-media .item-info h3,.social-proof .wrapper .wrapper-reviews .item-info h3,.social-proof .wrapper .wrapper-tweets .item-info h3{font-size:18px;font-weight:600;color:#283238;margin:0}.social-proof .wrapper .wrapper-media .item-info img,.social-proof .wrapper .wrapper-reviews .item-info img,.social-proof .wrapper .wrapper-tweets .item-info img{height:20px}.pricing-block{padding:70px 0}.pricing-block .title__secondary{font-weight:600;margin-bottom:30px}.pricing-block .wrapper{margin-top:50px}.pricing-block .wrapper .item{display:-webkit-box;display:-ms-flexbox;display:flex;-webkit-box-orient:vertical;-webkit-box-direction:normal;-ms-flex-direction:column;flex-direction:column;-webkit-box-align:center;-ms-flex-align:center;align-items:center;-webkit-box-shadow:0 1px 3px 0 rgba(0,0,0,.1),0 1px 2px 0 rgba(0,0,0,.06);box-shadow:0 1px 3px 0 rgba(0,0,0,.1),0 1px 2px 0 rgba(0,0,0,.06);border-radius:8px;background-color:#fff;padding:30px;margin-bottom:30px;text-align:center}.pricing-block .wrapper .item.deal{border:3px solid #2c90e7}.pricing-block .wrapper .item.deal .item-deal{display:block}.pricing-block .wrapper .item.deal .item-save{background-color:#fddce0;color:#ef1d1d}.pricing-block .wrapper .item.deal .item-btn .btn_circle{background-color:#2c90e7;border-color:transparent;color:#fff}.pricing-block .wrapper .item-deal{display:none;position:absolute;top:-12px;background-color:#2c90e7;color:#fff;font-size:14px;padding:3px 15px;border-radius:20px}.pricing-block .wrapper .item-period,.pricing-block .wrapper .item-underprice{font-size:14px;font-weight:500;line-height:24px}.pricing-block .wrapper .item-price{font-size:40px;font-weight:600;line-height:1;letter-spacing:-.25px;margin-bottom:5px}.pricing-block .wrapper .item-underprice{margin-bottom:15px}.pricing-block .wrapper .item-save{display:inline-block;padding:0 10px;font-size:12px;line-height:20px;background-color:#e8e8e9;border-radius:20px;margin-bottom:15px;color:#283238}.pricing-block .wrapper .item-btn{text-align:center;margin-bottom:15px}.pricing-block .wrapper .item-btn .btn_circle{margin:0 auto;background-color:#fff;border:1px solid #283238;color:#283238}.pricing-block .wrapper .item-btn .btn_circle:hover{background-color:#283238;color:#fff}.pricing-block .wrapper .item-total{font-size:12px;display:-webkit-box;display:-ms-flexbox;display:flex;-webkit-box-pack:center;-ms-flex-pack:center;justify-content:center;-ms-flex-wrap:wrap;flex-wrap:wrap}.pricing-block .wrapper .item-total .before-save{color:#ef1d1d;text-decoration:line-through;margin:0 2px}.pricing-block .wrapper .item-total .after-save{color:#b9babd;margin:0 2px}.why-block{padding:70px 0}.why-block .title__secondary{font-weight:600}.why-block .wrapper{margin-top:50px}.why-block .wrapper .item{display:-webkit-box;display:-ms-flexbox;display:flex;margin-bottom:30px}.why-block .wrapper .item .item-icon{margin-right:15px}.why-block .wrapper .item .item-icon img{max-width:60px}.why-block .wrapper .item .item-text h3{font-size:18px;font-weight:600;color:#283238;margin-bottom:15px}.faq-block .wrapper{-webkit-box-orient:vertical;-webkit-box-direction:normal;-ms-flex-direction:column;flex-direction:column;-webkit-box-align:center;-ms-flex-align:center;align-items:center}.faq-block .wrapper .card .card-header{border-top:0;border-bottom:1px solid #babdbf;margin-bottom:inherit}.compare-block{padding:70px 0}.compare-block .compare-first,.compare-block .compare-second{background-color:#fff;-webkit-box-shadow:0 1px 3px 0 rgba(0,0,0,.1),0 1px 2px 0 rgba(0,0,0,.06);box-shadow:0 1px 3px 0 rgba(0,0,0,.1),0 1px 2px 0 rgba(0,0,0,.06);border-radius:8px;margin-bottom:30px;padding-bottom:30px}.compare-block .compare-first h3,.compare-block .compare-second h3{font-size:18px;font-weight:600;padding:20px 30px;margin:0;text-align:center}.compare-block .compare-first ul,.compare-block .compare-second ul{list-style:none;padding:15px 30px}.compare-block .compare-first ul li,.compare-block .compare-second ul li{display:-webkit-box;display:-ms-flexbox;display:flex;-webkit-box-align:center;-ms-flex-align:center;align-items:center}.compare-block .compare-first ul li img,.compare-block .compare-second ul li img{max-width:50px;height:50px;margin-right:15px}.compare-block .compare-first ul li p,.compare-block .compare-second ul li p{margin-bottom:0}.compare-block .compare-first h3{background-color:#e8e8e9;color:#283238}.compare-block .compare-second{-webkit-box-shadow:0 20px 30px 0 rgba(23,105,255,.15),0 4px 12px 0 rgba(23,105,255,.11);box-shadow:0 20px 30px 0 rgba(23,105,255,.15),0 4px 12px 0 rgba(23,105,255,.11)}.compare-block .compare-second h3{background-color:#2c90e7;color:#fff}.reasons-block{padding:70px 0}.reasons-block .title__secondary{font-weight:600;margin-bottom:30px}.reasons-block .wrapper{margin-top:50px}@media only screen and (max-width:768px){.reasons-block .wrapper .item{text-align:center}}.reasons-block .wrapper .item img{max-height:60px;margin-bottom:15px}.reasons-block .wrapper .item h3{font-size:18px;font-weight:600;margin-bottom:15px}.competitors-hero{padding:60px 0}.competitors-hero .title__secondary{font-weight:600;margin-bottom:30px}.competitors-hero .wrapper{-webkit-box-align:center;-ms-flex-align:center;align-items:center}.competitors-hero p:last-of-type{margin-bottom:30px}.competitors-hero .btn_circle{margin-bottom:15px}.competitors-hero .trusted-text{margin-bottom:15px}.competitors-hero .trusted-text p{font-size:14px;font-weight:400;color:#283238;margin-bottom:0}@media only screen and (max-width:768px){.competitors-hero .trusted-logos{margin-bottom:30px}}.competitors-hero .trusted-logos ul{display:-webkit-box;display:-ms-flexbox;display:flex;margin:0;padding:0;list-style:none}.competitors-hero .trusted-logos ul li{margin-right:15px}.competitors-hero .trusted-logos ul li img{height:25px}.competitors-reviews{padding:70px 0}.competitors-reviews .title__secondary{font-weight:600}.competitors-reviews .swiper-container .swiper-button-next,.competitors-reviews .swiper-container .swiper-button-prev{background-image:none}.competitors-reviews .swiper-slide{padding-bottom:15px}.competitors-reviews .swiper-slide-active .wrapper{-webkit-box-shadow:0 1px 3px 0 rgba(0,0,0,.1),0 1px 2px 0 rgba(0,0,0,.06);box-shadow:0 1px 3px 0 rgba(0,0,0,.1),0 1px 2px 0 rgba(0,0,0,.06)}.competitors-reviews .swiper-slide-active .wrapper .item-img img{-webkit-animation:zoom 6s linear infinite;animation:zoom 6s linear infinite}.competitors-reviews .swiper-slide-active .wrapper .item-info .logo{bottom:0;opacity:1;-webkit-transition:1s;transition:1s}.competitors-reviews .swiper-slide-active .wrapper .item-info p{bottom:0;opacity:1;-webkit-transition:1.3s;transition:1.3s}.competitors-reviews .swiper-slide-active .wrapper .item-info .reviewer{bottom:0;opacity:15;-webkit-transition:1.6s;transition:1.6s}.competitors-reviews .wrapper{max-width:90%;margin:50px auto 0 auto;border-radius:8px;background-color:#fff}.competitors-reviews .wrapper .item-img{padding:0;overflow:hidden;-webkit-clip-path:polygon(0 0,100% 0,87% 100%,0 100%);clip-path:polygon(0 0,100% 0,87% 100%,0 100%);border-top-left-radius:8px;border-bottom-left-radius:8px}@media only screen and (max-width:768px){.competitors-reviews .wrapper .item-img{-webkit-clip-path:none;clip-path:none;border-bottom-left-radius:0;border-top-right-radius:8px}}.competitors-reviews .wrapper .item-img img{width:100%;height:100%;-o-object-fit:cover;object-fit:cover}.competitors-reviews .wrapper .item-info{padding:60px 30px}@media only screen and (max-width:768px){.competitors-reviews .wrapper .item-info{padding:30px 15px}}.competitors-reviews .wrapper .item-info .logo{margin-bottom:15px;position:relative;bottom:-15px;opacity:0;-webkit-transition:1s;transition:1s}.competitors-reviews .wrapper .item-info .logo img{height:30px}.competitors-reviews .wrapper .item-info p{margin-bottom:15px;position:relative;bottom:-15px;opacity:0;-webkit-transition:1.3s;transition:1.3s}.competitors-reviews .wrapper .item-info .reviewer{display:-webkit-box;display:-ms-flexbox;display:flex;position:relative;bottom:-15px;opacity:0;-webkit-transition:1.6s;transition:1.6s}.competitors-reviews .wrapper .item-info .reviewer img{height:50px;margin-right:15px}.competitors-reviews .wrapper .item-info .reviewer .info h3{font-weight:600;font-size:18px;margin-bottom:3px}@-webkit-keyframes zoom{0%{-webkit-transform:scale(1.3);transform:scale(1.3)}100%{-webkit-transform:scale(1);transform:scale(1)}}@keyframes zoom{0%{-webkit-transform:scale(1.3);transform:scale(1.3)}100%{-webkit-transform:scale(1);transform:scale(1)}}.competitors-features{padding:70px 0}.competitors-features .title__secondary{font-weight:600}.competitors-features .wrapper{margin-top:50px}.competitors-features .wrapper .item .title{font-weight:600;font-size:18px;margin-bottom:15px}.free-trial-phrase{padding:70px 0;background-color:#2c90e7}.free-trial-phrase p,.free-trial-phrase span{font-size:40px;font-weight:600;margin:0;color:#fff}.free-trial-text-center{padding:70px 0}.free-trial-text-center .title__secondary{font-weight:600;margin-bottom:30px}.free-trial-text-center p{margin-bottom:30px}.free-trial-text-center img{max-width:700px}@media only screen and (max-width:768px){.free-trial-text-center img{max-width:100%}}.free-trial-features{padding:70px 0;background-color:#2c90e7}.free-trial-features .main-title .title__secondary{color:#fff;font-weight:600;margin-bottom:50px}@media only screen and (max-width:768px){.free-trial-features .wrapper .item{margin-bottom:30px}}.free-trial-features .wrapper .item h3{color:#fff;font-size:24px;font-weight:600;margin-bottom:15px}.free-trial-features .wrapper .item h5{color:#fff;font-size:18px;font-weight:600;margin-bottom:15px}.free-trial-features .wrapper .item p{color:#fff}.free-trial-trusted{padding:70px 0}.free-trial-trusted .title__secondary{font-weight:600;margin-bottom:30px}.free-trial-trusted .stars{display:-webkit-box;display:-ms-flexbox;display:flex;-webkit-box-pack:center;-ms-flex-pack:center;justify-content:center;margin-bottom:30px}.free-trial-trusted .stars p{margin-bottom:0}.free-trial-trusted .stars img{height:16px;margin:0 3px}.free-trial-trusted .text{margin-bottom:30px}.free-trial-trusted .text p{max-width:700px;margin:0 auto}.free-trial-cta{background-color:#f6f9fc;padding:70px 0}.free-trial-cta .title__secondary{font-weight:600;margin-bottom:30px}.free-trial-cta p{margin-bottom:30px}.free-trial-cta .btn_circle{margin:0 auto}.free-trial-text-block{padding:70px 0}.free-trial-text-block:nth-of-type(even) .wrapper .item-img{-webkit-box-ordinal-group:2;-ms-flex-order:1;order:1}@media only screen and (max-width:768px){.free-trial-text-block:nth-of-type(even) .wrapper .item-img{-webkit-box-ordinal-group:3;-ms-flex-order:2;order:2}}.free-trial-text-block:nth-of-type(even) .wrapper .item-text{-webkit-box-ordinal-group:3;-ms-flex-order:2;order:2}@media only screen and (max-width:768px){.free-trial-text-block:nth-of-type(even) .wrapper .item-text{-webkit-box-ordinal-group:2;-ms-flex-order:1;order:1}}.free-trial-text-block:first-of-type{padding-top:70px}.free-trial-text-block .title__secondary{font-weight:600}.free-trial-text-block .top-wrapper .title__secondary{margin-bottom:50px}.free-trial-text-block .wrapper{-webkit-box-align:center;-ms-flex-align:center;align-items:center}.free-trial-text-block .wrapper .item-text .title__secondary{margin-bottom:30px}.free-trial-text-block .wrapper .item-text ul{padding-left:20px;margin-bottom:30px}.free-trial-text-block .wrapper .item-text ul li{list-style:disc}.free-trial-discover{padding:70px 0}.free-trial-discover .title__secondary{font-weight:600;margin-bottom:30px}.free-trial-discover p{margin-bottom:16px}.free-trial-discover .wrapper{margin-top:50px}.free-trial-discover .wrapper div[class*=col-]:nth-last-child(-n+3) .item{margin-bottom:0}.free-trial-discover .wrapper .item{margin-bottom:50px}.free-trial-discover .wrapper .item img{height:60px;margin-bottom:15px}.free-trial-discover .wrapper .item h3{color:#283238;font-size:18px;font-weight:600;margin-bottom:15px}.free-trial-stories{padding:70px 0}.free-trial-stories .title__secondary{font-weight:600;margin-bottom:16px}.free-trial-stories .wrapper{margin-top:50px}.free-trial-stories .wrapper .item{padding:20px;margin-bottom:30px;-webkit-box-shadow:0 1px 3px 0 rgba(0,0,0,.1),0 1px 2px 0 rgba(0,0,0,.06);box-shadow:0 1px 3px 0 rgba(0,0,0,.1),0 1px 2px 0 rgba(0,0,0,.06)}.free-trial-stories .wrapper .item h3{color:#283238;font-size:24px;font-weight:600;margin-bottom:15px}.free-trial-stories .wrapper .item p{margin-bottom:30px}.free-trial-stories .wrapper .item .person{display:-webkit-box;display:-ms-flexbox;display:flex;-webkit-box-align:center;-ms-flex-align:center;align-items:center}.free-trial-stories .wrapper .item .person .avatar{margin-right:15px}.free-trial-stories .wrapper .item .person .avatar img{height:50px}.free-trial-stories .wrapper .item .person--info h3{font-size:18px;margin-bottom:5px}.free-trial-stories .wrapper .item .person--info p{font-size:14px;font-weight:300;margin:0} .swiper-container{margin:0 auto;position:relative;overflow:hidden;list-style:none;padding:0;z-index:1}.swiper-container-no-flexbox .swiper-slide{float:left}.swiper-container-vertical>.swiper-wrapper{-webkit-box-orient:vertical;-webkit-box-direction:normal;-webkit-flex-direction:column;-ms-flex-direction:column;flex-direction:column}.swiper-wrapper{position:relative;width:100%;height:100%;z-index:1;display:-webkit-box;display:-webkit-flex;display:-ms-flexbox;display:flex;-webkit-transition-property:-webkit-transform;transition-property:-webkit-transform;-o-transition-property:transform;transition-property:transform;transition-property:transform,-webkit-transform;-webkit-box-sizing:content-box;box-sizing:content-box}.swiper-container-android .swiper-slide,.swiper-wrapper{-webkit-transform:translate3d(0px,0,0);transform:translate3d(0px,0,0)}.swiper-container-multirow>.swiper-wrapper{-webkit-flex-wrap:wrap;-ms-flex-wrap:wrap;flex-wrap:wrap}.swiper-container-free-mode>.swiper-wrapper{-webkit-transition-timing-function:ease-out;-o-transition-timing-function:ease-out;transition-timing-function:ease-out;margin:0 auto}.swiper-slide{-webkit-flex-shrink:0;-ms-flex-negative:0;flex-shrink:0;width:100%;height:100%;position:relative;-webkit-transition-property:-webkit-transform;transition-property:-webkit-transform;-o-transition-property:transform;transition-property:transform;transition-property:transform,-webkit-transform}.swiper-invisible-blank-slide{visibility:hidden}.swiper-container-autoheight,.swiper-container-autoheight .swiper-slide{height:auto}.swiper-container-autoheight .swiper-wrapper{-webkit-box-align:start;-webkit-align-items:flex-start;-ms-flex-align:start;align-items:flex-start;-webkit-transition-property:height,-webkit-transform;transition-property:height,-webkit-transform;-o-transition-property:transform,height;transition-property:transform,height;transition-property:transform,height,-webkit-transform}.swiper-container-3d{-webkit-perspective:1200px;perspective:1200px}.swiper-container-3d .swiper-wrapper,.swiper-container-3d .swiper-slide,.swiper-container-3d .swiper-slide-shadow-left,.swiper-container-3d .swiper-slide-shadow-right,.swiper-container-3d .swiper-slide-shadow-top,.swiper-container-3d .swiper-slide-shadow-bottom,.swiper-container-3d .swiper-cube-shadow{-webkit-transform-style:preserve-3d;transform-style:preserve-3d}.swiper-container-3d .swiper-slide-shadow-left,.swiper-container-3d .swiper-slide-shadow-right,.swiper-container-3d .swiper-slide-shadow-top,.swiper-container-3d .swiper-slide-shadow-bottom{position:absolute;left:0;top:0;width:100%;height:100%;pointer-events:none;z-index:10}.swiper-container-3d .swiper-slide-shadow-left{background-image:-webkit-gradient(linear,right top,left top,from(rgba(0,0,0,.5)),to(rgba(0,0,0,0)));background-image:-webkit-linear-gradient(right,rgba(0,0,0,.5),rgba(0,0,0,0));background-image:-o-linear-gradient(right,rgba(0,0,0,.5),rgba(0,0,0,0));background-image:linear-gradient(to left,rgba(0,0,0,.5),rgba(0,0,0,0))}.swiper-container-3d .swiper-slide-shadow-right{background-image:-webkit-gradient(linear,left top,right top,from(rgba(0,0,0,.5)),to(rgba(0,0,0,0)));background-image:-webkit-linear-gradient(left,rgba(0,0,0,.5),rgba(0,0,0,0));background-image:-o-linear-gradient(left,rgba(0,0,0,.5),rgba(0,0,0,0));background-image:linear-gradient(to right,rgba(0,0,0,.5),rgba(0,0,0,0))}.swiper-container-3d .swiper-slide-shadow-top{background-image:-webkit-gradient(linear,left bottom,left top,from(rgba(0,0,0,.5)),to(rgba(0,0,0,0)));background-image:-webkit-linear-gradient(bottom,rgba(0,0,0,.5),rgba(0,0,0,0));background-image:-o-linear-gradient(bottom,rgba(0,0,0,.5),rgba(0,0,0,0));background-image:linear-gradient(to top,rgba(0,0,0,.5),rgba(0,0,0,0))}.swiper-container-3d .swiper-slide-shadow-bottom{background-image:-webkit-gradient(linear,left top,left bottom,from(rgba(0,0,0,.5)),to(rgba(0,0,0,0)));background-image:-webkit-linear-gradient(top,rgba(0,0,0,.5),rgba(0,0,0,0));background-image:-o-linear-gradient(top,rgba(0,0,0,.5),rgba(0,0,0,0));background-image:linear-gradient(to bottom,rgba(0,0,0,.5),rgba(0,0,0,0))}.swiper-container-wp8-horizontal,.swiper-container-wp8-horizontal>.swiper-wrapper{-ms-touch-action:pan-y;touch-action:pan-y}.swiper-container-wp8-vertical,.swiper-container-wp8-vertical>.swiper-wrapper{-ms-touch-action:pan-x;touch-action:pan-x}.swiper-button-prev,.swiper-button-next{position:absolute;top:50%;width:27px;height:44px;margin-top:-22px;z-index:10;cursor:pointer;background-size:27px 44px;background-position:center;background-repeat:no-repeat}.swiper-button-prev.swiper-button-disabled,.swiper-button-next.swiper-button-disabled{opacity:.35;cursor:auto;pointer-events:none}.swiper-button-prev,.swiper-container-rtl .swiper-button-next{background-image:url("data:image/svg+xml;charset=utf-8,%3Csvg%20xmlns%3D'http%3A%2F%2Fwww.w3.org%2F2000%2Fsvg'%20viewBox%3D'0%200%2027%2044'%3E%3Cpath%20d%3D'M0%2C22L22%2C0l2.1%2C2.1L4.2%2C22l19.9%2C19.9L22%2C44L0%2C22L0%2C22L0%2C22z'%20fill%3D'%23007aff'%2F%3E%3C%2Fsvg%3E");left:10px;right:auto}.swiper-button-next,.swiper-container-rtl .swiper-button-prev{background-image:url("data:image/svg+xml;charset=utf-8,%3Csvg%20xmlns%3D'http%3A%2F%2Fwww.w3.org%2F2000%2Fsvg'%20viewBox%3D'0%200%2027%2044'%3E%3Cpath%20d%3D'M27%2C22L27%2C22L5%2C44l-2.1-2.1L22.8%2C22L2.9%2C2.1L5%2C0L27%2C22L27%2C22z'%20fill%3D'%23007aff'%2F%3E%3C%2Fsvg%3E");right:10px;left:auto}.swiper-button-prev.swiper-button-white,.swiper-container-rtl .swiper-button-next.swiper-button-white{background-image:url("data:image/svg+xml;charset=utf-8,%3Csvg%20xmlns%3D'http%3A%2F%2Fwww.w3.org%2F2000%2Fsvg'%20viewBox%3D'0%200%2027%2044'%3E%3Cpath%20d%3D'M0%2C22L22%2C0l2.1%2C2.1L4.2%2C22l19.9%2C19.9L22%2C44L0%2C22L0%2C22L0%2C22z'%20fill%3D'%23ffffff'%2F%3E%3C%2Fsvg%3E")}.swiper-button-next.swiper-button-white,.swiper-container-rtl .swiper-button-prev.swiper-button-white{background-image:url("data:image/svg+xml;charset=utf-8,%3Csvg%20xmlns%3D'http%3A%2F%2Fwww.w3.org%2F2000%2Fsvg'%20viewBox%3D'0%200%2027%2044'%3E%3Cpath%20d%3D'M27%2C22L27%2C22L5%2C44l-2.1-2.1L22.8%2C22L2.9%2C2.1L5%2C0L27%2C22L27%2C22z'%20fill%3D'%23ffffff'%2F%3E%3C%2Fsvg%3E")}.swiper-button-prev.swiper-button-black,.swiper-container-rtl .swiper-button-next.swiper-button-black{background-image:url("data:image/svg+xml;charset=utf-8,%3Csvg%20xmlns%3D'http%3A%2F%2Fwww.w3.org%2F2000%2Fsvg'%20viewBox%3D'0%200%2027%2044'%3E%3Cpath%20d%3D'M0%2C22L22%2C0l2.1%2C2.1L4.2%2C22l19.9%2C19.9L22%2C44L0%2C22L0%2C22L0%2C22z'%20fill%3D'%23000000'%2F%3E%3C%2Fsvg%3E")}.swiper-button-next.swiper-button-black,.swiper-container-rtl .swiper-button-prev.swiper-button-black{background-image:url("data:image/svg+xml;charset=utf-8,%3Csvg%20xmlns%3D'http%3A%2F%2Fwww.w3.org%2F2000%2Fsvg'%20viewBox%3D'0%200%2027%2044'%3E%3Cpath%20d%3D'M27%2C22L27%2C22L5%2C44l-2.1-2.1L22.8%2C22L2.9%2C2.1L5%2C0L27%2C22L27%2C22z'%20fill%3D'%23000000'%2F%3E%3C%2Fsvg%3E")}.swiper-button-lock{display:none}.swiper-pagination{position:absolute;text-align:center;-webkit-transition:.3s opacity;-o-transition:.3s opacity;transition:.3s opacity;-webkit-transform:translate3d(0,0,0);transform:translate3d(0,0,0);z-index:10}.swiper-pagination.swiper-pagination-hidden{opacity:0}.swiper-pagination-fraction,.swiper-pagination-custom,.swiper-container-horizontal>.swiper-pagination-bullets{bottom:10px;left:0;width:100%}.swiper-pagination-bullets-dynamic{overflow:hidden;font-size:0}.swiper-pagination-bullets-dynamic .swiper-pagination-bullet{-webkit-transform:scale(.33);-ms-transform:scale(.33);transform:scale(.33);position:relative}.swiper-pagination-bullets-dynamic .swiper-pagination-bullet-active{-webkit-transform:scale(1);-ms-transform:scale(1);transform:scale(1)}.swiper-pagination-bullets-dynamic .swiper-pagination-bullet-active-main{-webkit-transform:scale(1);-ms-transform:scale(1);transform:scale(1)}.swiper-pagination-bullets-dynamic .swiper-pagination-bullet-active-prev{-webkit-transform:scale(.66);-ms-transform:scale(.66);transform:scale(.66)}.swiper-pagination-bullets-dynamic .swiper-pagination-bullet-active-prev-prev{-webkit-transform:scale(.33);-ms-transform:scale(.33);transform:scale(.33)}.swiper-pagination-bullets-dynamic .swiper-pagination-bullet-active-next{-webkit-transform:scale(.66);-ms-transform:scale(.66);transform:scale(.66)}.swiper-pagination-bullets-dynamic .swiper-pagination-bullet-active-next-next{-webkit-transform:scale(.33);-ms-transform:scale(.33);transform:scale(.33)}.swiper-pagination-bullet{width:8px;height:8px;display:inline-block;border-radius:100%;background:#000;opacity:.2}button.swiper-pagination-bullet{border:none;margin:0;padding:0;-webkit-box-shadow:none;box-shadow:none;-webkit-appearance:none;-moz-appearance:none;appearance:none}.swiper-pagination-clickable .swiper-pagination-bullet{cursor:pointer}.swiper-pagination-bullet-active{opacity:1;background:#007aff}.swiper-container-vertical>.swiper-pagination-bullets{right:10px;top:50%;-webkit-transform:translate3d(0px,-50%,0);transform:translate3d(0px,-50%,0)}.swiper-container-vertical>.swiper-pagination-bullets .swiper-pagination-bullet{margin:6px 0;display:block}.swiper-container-vertical>.swiper-pagination-bullets.swiper-pagination-bullets-dynamic{top:50%;-webkit-transform:translateY(-50%);-ms-transform:translateY(-50%);transform:translateY(-50%);width:8px}.swiper-container-vertical>.swiper-pagination-bullets.swiper-pagination-bullets-dynamic .swiper-pagination-bullet{display:inline-block;-webkit-transition:.2s top,.2s -webkit-transform;transition:.2s top,.2s -webkit-transform;-o-transition:.2s transform,.2s top;transition:.2s transform,.2s top;transition:.2s transform,.2s top,.2s -webkit-transform}.swiper-container-horizontal>.swiper-pagination-bullets .swiper-pagination-bullet{margin:0 4px}.swiper-container-horizontal>.swiper-pagination-bullets.swiper-pagination-bullets-dynamic{left:50%;-webkit-transform:translateX(-50%);-ms-transform:translateX(-50%);transform:translateX(-50%);white-space:nowrap}.swiper-container-horizontal>.swiper-pagination-bullets.swiper-pagination-bullets-dynamic .swiper-pagination-bullet{-webkit-transition:.2s left,.2s -webkit-transform;transition:.2s left,.2s -webkit-transform;-o-transition:.2s transform,.2s left;transition:.2s transform,.2s left;transition:.2s transform,.2s left,.2s -webkit-transform}.swiper-container-horizontal.swiper-container-rtl>.swiper-pagination-bullets-dynamic .swiper-pagination-bullet{-webkit-transition:.2s right,.2s -webkit-transform;transition:.2s right,.2s -webkit-transform;-o-transition:.2s transform,.2s right;transition:.2s transform,.2s right;transition:.2s transform,.2s right,.2s -webkit-transform}.swiper-pagination-progressbar{background:rgba(0,0,0,.25);position:absolute}.swiper-pagination-progressbar .swiper-pagination-progressbar-fill{background:#007aff;position:absolute;left:0;top:0;width:100%;height:100%;-webkit-transform:scale(0);-ms-transform:scale(0);transform:scale(0);-webkit-transform-origin:left top;-ms-transform-origin:left top;transform-origin:left top}.swiper-container-rtl .swiper-pagination-progressbar .swiper-pagination-progressbar-fill{-webkit-transform-origin:right top;-ms-transform-origin:right top;transform-origin:right top}.swiper-container-horizontal>.swiper-pagination-progressbar,.swiper-container-vertical>.swiper-pagination-progressbar.swiper-pagination-progressbar-opposite{width:100%;height:4px;left:0;top:0}.swiper-container-vertical>.swiper-pagination-progressbar,.swiper-container-horizontal>.swiper-pagination-progressbar.swiper-pagination-progressbar-opposite{width:4px;height:100%;left:0;top:0}.swiper-pagination-white .swiper-pagination-bullet-active{background:#fff}.swiper-pagination-progressbar.swiper-pagination-white{background:rgba(255,255,255,.25)}.swiper-pagination-progressbar.swiper-pagination-white .swiper-pagination-progressbar-fill{background:#fff}.swiper-pagination-black .swiper-pagination-bullet-active{background:#000}.swiper-pagination-progressbar.swiper-pagination-black{background:rgba(0,0,0,.25)}.swiper-pagination-progressbar.swiper-pagination-black .swiper-pagination-progressbar-fill{background:#000}.swiper-pagination-lock{display:none}.swiper-scrollbar{border-radius:10px;position:relative;-ms-touch-action:none;background:rgba(0,0,0,.1)}.swiper-container-horizontal>.swiper-scrollbar{position:absolute;left:1%;bottom:3px;z-index:50;height:5px;width:98%}.swiper-container-vertical>.swiper-scrollbar{position:absolute;right:3px;top:1%;z-index:50;width:5px;height:98%}.swiper-scrollbar-drag{height:100%;width:100%;position:relative;background:rgba(0,0,0,.5);border-radius:10px;left:0;top:0}.swiper-scrollbar-cursor-drag{cursor:move}.swiper-scrollbar-lock{display:none}.swiper-zoom-container{width:100%;height:100%;display:-webkit-box;display:-webkit-flex;display:-ms-flexbox;display:flex;-webkit-box-pack:center;-webkit-justify-content:center;-ms-flex-pack:center;justify-content:center;-webkit-box-align:center;-webkit-align-items:center;-ms-flex-align:center;align-items:center;text-align:center}.swiper-zoom-container>img,.swiper-zoom-container>svg,.swiper-zoom-container>canvas{max-width:100%;max-height:100%;-o-object-fit:contain;object-fit:contain}.swiper-slide-zoomed{cursor:move}.swiper-lazy-preloader{width:42px;height:42px;position:absolute;left:50%;top:50%;margin-left:-21px;margin-top:-21px;z-index:10;-webkit-transform-origin:50%;-ms-transform-origin:50%;transform-origin:50%;-webkit-animation:swiper-preloader-spin 1s steps(12,end) infinite;animation:swiper-preloader-spin 1s steps(12,end) infinite}.swiper-lazy-preloader:after{display:block;content:'';width:100%;height:100%;background-image:url("data:image/svg+xml;charset=utf-8,%3Csvg%20viewBox%3D'0%200%20120%20120'%20xmlns%3D'http%3A%2F%2Fwww.w3.org%2F2000%2Fsvg'%20xmlns%3Axlink%3D'http%3A%2F%2Fwww.w3.org%2F1999%2Fxlink'%3E%3Cdefs%3E%3Cline%20id%3D'l'%20x1%3D'60'%20x2%3D'60'%20y1%3D'7'%20y2%3D'27'%20stroke%3D'%236c6c6c'%20stroke-width%3D'11'%20stroke-linecap%3D'round'%2F%3E%3C%2Fdefs%3E%3Cg%3E%3Cuse%20xlink%3Ahref%3D'%23l'%20opacity%3D'.27'%2F%3E%3Cuse%20xlink%3Ahref%3D'%23l'%20opacity%3D'.27'%20transform%3D'rotate(30%2060%2C60)'%2F%3E%3Cuse%20xlink%3Ahref%3D'%23l'%20opacity%3D'.27'%20transform%3D'rotate(60%2060%2C60)'%2F%3E%3Cuse%20xlink%3Ahref%3D'%23l'%20opacity%3D'.27'%20transform%3D'rotate(90%2060%2C60)'%2F%3E%3Cuse%20xlink%3Ahref%3D'%23l'%20opacity%3D'.27'%20transform%3D'rotate(120%2060%2C60)'%2F%3E%3Cuse%20xlink%3Ahref%3D'%23l'%20opacity%3D'.27'%20transform%3D'rotate(150%2060%2C60)'%2F%3E%3Cuse%20xlink%3Ahref%3D'%23l'%20opacity%3D'.37'%20transform%3D'rotate(180%2060%2C60)'%2F%3E%3Cuse%20xlink%3Ahref%3D'%23l'%20opacity%3D'.46'%20transform%3D'rotate(210%2060%2C60)'%2F%3E%3Cuse%20xlink%3Ahref%3D'%23l'%20opacity%3D'.56'%20transform%3D'rotate(240%2060%2C60)'%2F%3E%3Cuse%20xlink%3Ahref%3D'%23l'%20opacity%3D'.66'%20transform%3D'rotate(270%2060%2C60)'%2F%3E%3Cuse%20xlink%3Ahref%3D'%23l'%20opacity%3D'.75'%20transform%3D'rotate(300%2060%2C60)'%2F%3E%3Cuse%20xlink%3Ahref%3D'%23l'%20opacity%3D'.85'%20transform%3D'rotate(330%2060%2C60)'%2F%3E%3C%2Fg%3E%3C%2Fsvg%3E");background-position:50%;background-size:100%;background-repeat:no-repeat}.swiper-lazy-preloader-white:after{background-image:url("data:image/svg+xml;charset=utf-8,%3Csvg%20viewBox%3D'0%200%20120%20120'%20xmlns%3D'http%3A%2F%2Fwww.w3.org%2F2000%2Fsvg'%20xmlns%3Axlink%3D'http%3A%2F%2Fwww.w3.org%2F1999%2Fxlink'%3E%3Cdefs%3E%3Cline%20id%3D'l'%20x1%3D'60'%20x2%3D'60'%20y1%3D'7'%20y2%3D'27'%20stroke%3D'%23fff'%20stroke-width%3D'11'%20stroke-linecap%3D'round'%2F%3E%3C%2Fdefs%3E%3Cg%3E%3Cuse%20xlink%3Ahref%3D'%23l'%20opacity%3D'.27'%2F%3E%3Cuse%20xlink%3Ahref%3D'%23l'%20opacity%3D'.27'%20transform%3D'rotate(30%2060%2C60)'%2F%3E%3Cuse%20xlink%3Ahref%3D'%23l'%20opacity%3D'.27'%20transform%3D'rotate(60%2060%2C60)'%2F%3E%3Cuse%20xlink%3Ahref%3D'%23l'%20opacity%3D'.27'%20transform%3D'rotate(90%2060%2C60)'%2F%3E%3Cuse%20xlink%3Ahref%3D'%23l'%20opacity%3D'.27'%20transform%3D'rotate(120%2060%2C60)'%2F%3E%3Cuse%20xlink%3Ahref%3D'%23l'%20opacity%3D'.27'%20transform%3D'rotate(150%2060%2C60)'%2F%3E%3Cuse%20xlink%3Ahref%3D'%23l'%20opacity%3D'.37'%20transform%3D'rotate(180%2060%2C60)'%2F%3E%3Cuse%20xlink%3Ahref%3D'%23l'%20opacity%3D'.46'%20transform%3D'rotate(210%2060%2C60)'%2F%3E%3Cuse%20xlink%3Ahref%3D'%23l'%20opacity%3D'.56'%20transform%3D'rotate(240%2060%2C60)'%2F%3E%3Cuse%20xlink%3Ahref%3D'%23l'%20opacity%3D'.66'%20transform%3D'rotate(270%2060%2C60)'%2F%3E%3Cuse%20xlink%3Ahref%3D'%23l'%20opacity%3D'.75'%20transform%3D'rotate(300%2060%2C60)'%2F%3E%3Cuse%20xlink%3Ahref%3D'%23l'%20opacity%3D'.85'%20transform%3D'rotate(330%2060%2C60)'%2F%3E%3C%2Fg%3E%3C%2Fsvg%3E")}@-webkit-keyframes swiper-preloader-spin{100%{-webkit-transform:rotate(360deg);transform:rotate(360deg)}}@keyframes swiper-preloader-spin{100%{-webkit-transform:rotate(360deg);transform:rotate(360deg)}}.swiper-container .swiper-notification{position:absolute;left:0;top:0;pointer-events:none;opacity:0;z-index:-1000}.swiper-container-fade.swiper-container-free-mode .swiper-slide{-webkit-transition-timing-function:ease-out;-o-transition-timing-function:ease-out;transition-timing-function:ease-out}.swiper-container-fade .swiper-slide{pointer-events:none;-webkit-transition-property:opacity;-o-transition-property:opacity;transition-property:opacity}.swiper-container-fade .swiper-slide .swiper-slide{pointer-events:none}.swiper-container-fade .swiper-slide-active,.swiper-container-fade .swiper-slide-active .swiper-slide-active{pointer-events:auto}.swiper-container-cube{overflow:visible}.swiper-container-cube .swiper-slide{pointer-events:none;-webkit-backface-visibility:hidden;backface-visibility:hidden;z-index:1;visibility:hidden;-webkit-transform-origin:0 0;-ms-transform-origin:0 0;transform-origin:0 0;width:100%;height:100%}.swiper-container-cube .swiper-slide .swiper-slide{pointer-events:none}.swiper-container-cube.swiper-container-rtl .swiper-slide{-webkit-transform-origin:100% 0;-ms-transform-origin:100% 0;transform-origin:100% 0}.swiper-container-cube .swiper-slide-active,.swiper-container-cube .swiper-slide-active .swiper-slide-active{pointer-events:auto}.swiper-container-cube .swiper-slide-active,.swiper-container-cube .swiper-slide-next,.swiper-container-cube .swiper-slide-prev,.swiper-container-cube .swiper-slide-next+.swiper-slide{pointer-events:auto;visibility:visible}.swiper-container-cube .swiper-slide-shadow-top,.swiper-container-cube .swiper-slide-shadow-bottom,.swiper-container-cube .swiper-slide-shadow-left,.swiper-container-cube .swiper-slide-shadow-right{z-index:0;-webkit-backface-visibility:hidden;backface-visibility:hidden}.swiper-container-cube .swiper-cube-shadow{position:absolute;left:0;bottom:0;width:100%;height:100%;background:#000;opacity:.6;-webkit-filter:blur(50px);filter:blur(50px);z-index:0}.swiper-container-flip{overflow:visible}.swiper-container-flip .swiper-slide{pointer-events:none;-webkit-backface-visibility:hidden;backface-visibility:hidden;z-index:1}.swiper-container-flip .swiper-slide .swiper-slide{pointer-events:none}.swiper-container-flip .swiper-slide-active,.swiper-container-flip .swiper-slide-active .swiper-slide-active{pointer-events:auto}.swiper-container-flip .swiper-slide-shadow-top,.swiper-container-flip .swiper-slide-shadow-bottom,.swiper-container-flip .swiper-slide-shadow-left,.swiper-container-flip .swiper-slide-shadow-right{z-index:0;-webkit-backface-visibility:hidden;backface-visibility:hidden}.swiper-container-coverflow .swiper-wrapper{-ms-perspective:1200px} /*! * Bootstrap v4.3.1 (https://getbootstrap.com/) * Copyright 2011-2019 The Bootstrap Authors * Copyright 2011-2019 Twitter, Inc. * Licensed under MIT (https://github.com/twbs/bootstrap/blob/master/LICENSE) */ :root{--blue:#007bff;--indigo:#6610f2;--purple:#6f42c1;--pink:#e83e8c;--red:#dc3545;--orange:#fd7e14;--yellow:#ffc107;--green:#28a745;--teal:#20c997;--cyan:#17a2b8;--white:#fff;--gray:#6c757d;--gray-dark:#343a40;--primary:#007bff;--secondary:#6c757d;--success:#28a745;--info:#17a2b8;--warning:#ffc107;--danger:#dc3545;--light:#f8f9fa;--dark:#343a40;--breakpoint-xs:0;--breakpoint-sm:576px;--breakpoint-md:768px;--breakpoint-lg:992px;--breakpoint-xl:1200px;--font-family-sans-serif:-apple-system,BlinkMacSystemFont,"Segoe UI",Roboto,"Helvetica Neue",Arial,"Noto Sans",sans-serif,"Apple Color Emoji","Segoe UI Emoji","Segoe UI Symbol","Noto Color Emoji";--font-family-monospace:SFMono-Regular,Menlo,Monaco,Consolas,"Liberation Mono","Courier New",monospace}*,*:before,*:after{box-sizing:border-box}html{font-family:sans-serif;line-height:1.15;-webkit-text-size-adjust:100%;-webkit-tap-highlight-color:rgba(0,0,0,0)}article,aside,figcaption,figure,footer,header,hgroup,main,nav,section{display:block}body{margin:0;font-family:-apple-system,BlinkMacSystemFont,"Segoe UI",Roboto,"Helvetica Neue",Arial,"Noto Sans",sans-serif,"Apple Color Emoji","Segoe UI Emoji","Segoe UI Symbol","Noto Color Emoji";font-size:1rem;font-weight:400;line-height:1.5;color:#212529;text-align:left;background-color:#fff}[tabindex="-1"]:focus{outline:0 !important}hr{box-sizing:content-box;height:0;overflow:visible}h1,h2,h3,h4,h5,h6{margin-top:0;margin-bottom:.5rem}p{margin-top:0;margin-bottom:1rem}abbr[title],abbr[data-original-title]{text-decoration:underline;-webkit-text-decoration:underline dotted;text-decoration:underline dotted;cursor:help;border-bottom:0;-webkit-text-decoration-skip-ink:none;text-decoration-skip-ink:none}address{margin-bottom:1rem;font-style:normal;line-height:inherit}ol,ul,dl{margin-top:0;margin-bottom:1rem}ol ol,ul ul,ol ul,ul ol{margin-bottom:0}dt{font-weight:700}dd{margin-bottom:.5rem;margin-left:0}blockquote{margin:0 0 1rem}b,strong{font-weight:bolder}small{font-size:80%}sub,sup{position:relative;font-size:75%;line-height:0;vertical-align:baseline}sub{bottom:-.25em}sup{top:-.5em}a{color:#007bff;text-decoration:none;background-color:transparent}a:hover{color:#0056b3;text-decoration:underline}a:not([href]):not([tabindex]){color:inherit;text-decoration:none}a:not([href]):not([tabindex]):hover,a:not([href]):not([tabindex]):focus{color:inherit;text-decoration:none}a:not([href]):not([tabindex]):focus{outline:0}pre,code,kbd,samp{font-family:SFMono-Regular,Menlo,Monaco,Consolas,"Liberation Mono","Courier New",monospace;font-size:1em}pre{margin-top:0;margin-bottom:1rem;overflow:auto}figure{margin:0 0 1rem}img{vertical-align:middle;border-style:none}svg{overflow:hidden;vertical-align:middle}table{border-collapse:collapse}caption{padding-top:.75rem;padding-bottom:.75rem;color:#6c757d;text-align:left;caption-side:bottom}th{text-align:inherit}label{display:inline-block;margin-bottom:.5rem}button{border-radius:0}button:focus{outline:1px dotted;outline:5px auto -webkit-focus-ring-color}input,button,select,optgroup,textarea{margin:0;font-family:inherit;font-size:inherit;line-height:inherit}button,input{overflow:visible}button,select{text-transform:none}select{word-wrap:normal}button,[type=button],[type=reset],[type=submit]{-webkit-appearance:button}button:not(:disabled),[type=button]:not(:disabled),[type=reset]:not(:disabled),[type=submit]:not(:disabled){cursor:pointer}button::-moz-focus-inner,[type=button]::-moz-focus-inner,[type=reset]::-moz-focus-inner,[type=submit]::-moz-focus-inner{padding:0;border-style:none}input[type=radio],input[type=checkbox]{box-sizing:border-box;padding:0}input[type=date],input[type=time],input[type=datetime-local],input[type=month]{-webkit-appearance:listbox}textarea{overflow:auto;resize:vertical}fieldset{min-width:0;padding:0;margin:0;border:0}legend{display:block;width:100%;max-width:100%;padding:0;margin-bottom:.5rem;font-size:1.5rem;line-height:inherit;color:inherit;white-space:normal}progress{vertical-align:baseline}[type=number]::-webkit-inner-spin-button,[type=number]::-webkit-outer-spin-button{height:auto}[type=search]{outline-offset:-2px;-webkit-appearance:none}[type=search]::-webkit-search-decoration{-webkit-appearance:none}::-webkit-file-upload-button{font:inherit;-webkit-appearance:button}output{display:inline-block}summary{display:list-item;cursor:pointer}template{display:none}[hidden]{display:none !important}h1,h2,h3,h4,h5,h6,.h1,.h2,.h3,.h4,.h5,.h6{margin-bottom:.5rem;font-weight:500;line-height:1.2}h1,.h1{font-size:2.5rem}h2,.h2{font-size:2rem}h3,.h3{font-size:1.75rem}h4,.h4{font-size:1.5rem}h5,.h5{font-size:1.25rem}h6,.h6{font-size:1rem}.lead{font-size:1.25rem;font-weight:300}.display-1{font-size:6rem;font-weight:300;line-height:1.2}.display-2{font-size:5.5rem;font-weight:300;line-height:1.2}.display-3{font-size:4.5rem;font-weight:300;line-height:1.2}.display-4{font-size:3.5rem;font-weight:300;line-height:1.2}hr{margin-top:1rem;margin-bottom:1rem;border:0;border-top:1px solid rgba(0,0,0,.1)}small,.small{font-size:80%;font-weight:400}mark,.mark{padding:.2em;background-color:#fcf8e3}.list-unstyled{padding-left:0;list-style:none}.list-inline{padding-left:0;list-style:none}.list-inline-item{display:inline-block}.list-inline-item:not(:last-child){margin-right:.5rem}.initialism{font-size:90%;text-transform:uppercase}.blockquote{margin-bottom:1rem;font-size:1.25rem}.blockquote-footer{display:block;font-size:80%;color:#6c757d}.blockquote-footer:before{content:"\2014\00A0"}.img-fluid{max-width:100%;height:auto}.img-thumbnail{padding:.25rem;background-color:#fff;border:1px solid #dee2e6;border-radius:.25rem;max-width:100%;height:auto}.figure{display:inline-block}.figure-img{margin-bottom:.5rem;line-height:1}.figure-caption{font-size:90%;color:#6c757d}code{font-size:87.5%;color:#e83e8c;word-break:break-word}a>code{color:inherit}kbd{padding:.2rem .4rem;font-size:87.5%;color:#fff;background-color:#212529;border-radius:.2rem}kbd kbd{padding:0;font-size:100%;font-weight:700}pre{display:block;font-size:87.5%;color:#212529}pre code{font-size:inherit;color:inherit;word-break:normal}.pre-scrollable{max-height:340px;overflow-y:scroll}.container{width:100%;padding-right:15px;padding-left:15px;margin-right:auto;margin-left:auto}@media (min-width:576px){.container{max-width:540px}}@media (min-width:768px){.container{max-width:720px}}@media (min-width:992px){.container{max-width:960px}}@media (min-width:1200px){.container{max-width:1140px}}.container-fluid{width:100%;padding-right:15px;padding-left:15px;margin-right:auto;margin-left:auto}.row{display:-ms-flexbox;display:flex;-ms-flex-wrap:wrap;flex-wrap:wrap;margin-right:-15px;margin-left:-15px}.no-gutters{margin-right:0;margin-left:0}.no-gutters>.col,.no-gutters>[class*=col-]{padding-right:0;padding-left:0}.col-1,.col-2,.col-3,.col-4,.col-5,.col-6,.col-7,.col-8,.col-9,.col-10,.col-11,.col-12,.col,.col-auto,.col-sm-1,.col-sm-2,.col-sm-3,.col-sm-4,.col-sm-5,.col-sm-6,.col-sm-7,.col-sm-8,.col-sm-9,.col-sm-10,.col-sm-11,.col-sm-12,.col-sm,.col-sm-auto,.col-md-1,.col-md-2,.col-md-3,.col-md-4,.col-md-5,.col-md-6,.col-md-7,.col-md-8,.col-md-9,.col-md-10,.col-md-11,.col-md-12,.col-md,.col-md-auto,.col-lg-1,.col-lg-2,.col-lg-3,.col-lg-4,.col-lg-5,.col-lg-6,.col-lg-7,.col-lg-8,.col-lg-9,.col-lg-10,.col-lg-11,.col-lg-12,.col-lg,.col-lg-auto,.col-xl-1,.col-xl-2,.col-xl-3,.col-xl-4,.col-xl-5,.col-xl-6,.col-xl-7,.col-xl-8,.col-xl-9,.col-xl-10,.col-xl-11,.col-xl-12,.col-xl,.col-xl-auto{position:relative;width:100%;padding-right:15px;padding-left:15px}.col{-ms-flex-preferred-size:0;flex-basis:0;-ms-flex-positive:1;flex-grow:1;max-width:100%}.col-auto{-ms-flex:0 0 auto;flex:0 0 auto;width:auto;max-width:100%}.col-1{-ms-flex:0 0 8.333333%;flex:0 0 8.333333%;max-width:8.333333%}.col-2{-ms-flex:0 0 16.666667%;flex:0 0 16.666667%;max-width:16.666667%}.col-3{-ms-flex:0 0 25%;flex:0 0 25%;max-width:25%}.col-4{-ms-flex:0 0 33.333333%;flex:0 0 33.333333%;max-width:33.333333%}.col-5{-ms-flex:0 0 41.666667%;flex:0 0 41.666667%;max-width:41.666667%}.col-6{-ms-flex:0 0 50%;flex:0 0 50%;max-width:50%}.col-7{-ms-flex:0 0 58.333333%;flex:0 0 58.333333%;max-width:58.333333%}.col-8{-ms-flex:0 0 66.666667%;flex:0 0 66.666667%;max-width:66.666667%}.col-9{-ms-flex:0 0 75%;flex:0 0 75%;max-width:75%}.col-10{-ms-flex:0 0 83.333333%;flex:0 0 83.333333%;max-width:83.333333%}.col-11{-ms-flex:0 0 91.666667%;flex:0 0 91.666667%;max-width:91.666667%}.col-12{-ms-flex:0 0 100%;flex:0 0 100%;max-width:100%}.order-first{-ms-flex-order:-1;order:-1}.order-last{-ms-flex-order:13;order:13}.order-0{-ms-flex-order:0;order:0}.order-1{-ms-flex-order:1;order:1}.order-2{-ms-flex-order:2;order:2}.order-3{-ms-flex-order:3;order:3}.order-4{-ms-flex-order:4;order:4}.order-5{-ms-flex-order:5;order:5}.order-6{-ms-flex-order:6;order:6}.order-7{-ms-flex-order:7;order:7}.order-8{-ms-flex-order:8;order:8}.order-9{-ms-flex-order:9;order:9}.order-10{-ms-flex-order:10;order:10}.order-11{-ms-flex-order:11;order:11}.order-12{-ms-flex-order:12;order:12}.offset-1{margin-left:8.333333%}.offset-2{margin-left:16.666667%}.offset-3{margin-left:25%}.offset-4{margin-left:33.333333%}.offset-5{margin-left:41.666667%}.offset-6{margin-left:50%}.offset-7{margin-left:58.333333%}.offset-8{margin-left:66.666667%}.offset-9{margin-left:75%}.offset-10{margin-left:83.333333%}.offset-11{margin-left:91.666667%}@media (min-width:576px){.col-sm{-ms-flex-preferred-size:0;flex-basis:0;-ms-flex-positive:1;flex-grow:1;max-width:100%}.col-sm-auto{-ms-flex:0 0 auto;flex:0 0 auto;width:auto;max-width:100%}.col-sm-1{-ms-flex:0 0 8.333333%;flex:0 0 8.333333%;max-width:8.333333%}.col-sm-2{-ms-flex:0 0 16.666667%;flex:0 0 16.666667%;max-width:16.666667%}.col-sm-3{-ms-flex:0 0 25%;flex:0 0 25%;max-width:25%}.col-sm-4{-ms-flex:0 0 33.333333%;flex:0 0 33.333333%;max-width:33.333333%}.col-sm-5{-ms-flex:0 0 41.666667%;flex:0 0 41.666667%;max-width:41.666667%}.col-sm-6{-ms-flex:0 0 50%;flex:0 0 50%;max-width:50%}.col-sm-7{-ms-flex:0 0 58.333333%;flex:0 0 58.333333%;max-width:58.333333%}.col-sm-8{-ms-flex:0 0 66.666667%;flex:0 0 66.666667%;max-width:66.666667%}.col-sm-9{-ms-flex:0 0 75%;flex:0 0 75%;max-width:75%}.col-sm-10{-ms-flex:0 0 83.333333%;flex:0 0 83.333333%;max-width:83.333333%}.col-sm-11{-ms-flex:0 0 91.666667%;flex:0 0 91.666667%;max-width:91.666667%}.col-sm-12{-ms-flex:0 0 100%;flex:0 0 100%;max-width:100%}.order-sm-first{-ms-flex-order:-1;order:-1}.order-sm-last{-ms-flex-order:13;order:13}.order-sm-0{-ms-flex-order:0;order:0}.order-sm-1{-ms-flex-order:1;order:1}.order-sm-2{-ms-flex-order:2;order:2}.order-sm-3{-ms-flex-order:3;order:3}.order-sm-4{-ms-flex-order:4;order:4}.order-sm-5{-ms-flex-order:5;order:5}.order-sm-6{-ms-flex-order:6;order:6}.order-sm-7{-ms-flex-order:7;order:7}.order-sm-8{-ms-flex-order:8;order:8}.order-sm-9{-ms-flex-order:9;order:9}.order-sm-10{-ms-flex-order:10;order:10}.order-sm-11{-ms-flex-order:11;order:11}.order-sm-12{-ms-flex-order:12;order:12}.offset-sm-0{margin-left:0}.offset-sm-1{margin-left:8.333333%}.offset-sm-2{margin-left:16.666667%}.offset-sm-3{margin-left:25%}.offset-sm-4{margin-left:33.333333%}.offset-sm-5{margin-left:41.666667%}.offset-sm-6{margin-left:50%}.offset-sm-7{margin-left:58.333333%}.offset-sm-8{margin-left:66.666667%}.offset-sm-9{margin-left:75%}.offset-sm-10{margin-left:83.333333%}.offset-sm-11{margin-left:91.666667%}}@media (min-width:768px){.col-md{-ms-flex-preferred-size:0;flex-basis:0;-ms-flex-positive:1;flex-grow:1;max-width:100%}.col-md-auto{-ms-flex:0 0 auto;flex:0 0 auto;width:auto;max-width:100%}.col-md-1{-ms-flex:0 0 8.333333%;flex:0 0 8.333333%;max-width:8.333333%}.col-md-2{-ms-flex:0 0 16.666667%;flex:0 0 16.666667%;max-width:16.666667%}.col-md-3{-ms-flex:0 0 25%;flex:0 0 25%;max-width:25%}.col-md-4{-ms-flex:0 0 33.333333%;flex:0 0 33.333333%;max-width:33.333333%}.col-md-5{-ms-flex:0 0 41.666667%;flex:0 0 41.666667%;max-width:41.666667%}.col-md-6{-ms-flex:0 0 50%;flex:0 0 50%;max-width:50%}.col-md-7{-ms-flex:0 0 58.333333%;flex:0 0 58.333333%;max-width:58.333333%}.col-md-8{-ms-flex:0 0 66.666667%;flex:0 0 66.666667%;max-width:66.666667%}.col-md-9{-ms-flex:0 0 75%;flex:0 0 75%;max-width:75%}.col-md-10{-ms-flex:0 0 83.333333%;flex:0 0 83.333333%;max-width:83.333333%}.col-md-11{-ms-flex:0 0 91.666667%;flex:0 0 91.666667%;max-width:91.666667%}.col-md-12{-ms-flex:0 0 100%;flex:0 0 100%;max-width:100%}.order-md-first{-ms-flex-order:-1;order:-1}.order-md-last{-ms-flex-order:13;order:13}.order-md-0{-ms-flex-order:0;order:0}.order-md-1{-ms-flex-order:1;order:1}.order-md-2{-ms-flex-order:2;order:2}.order-md-3{-ms-flex-order:3;order:3}.order-md-4{-ms-flex-order:4;order:4}.order-md-5{-ms-flex-order:5;order:5}.order-md-6{-ms-flex-order:6;order:6}.order-md-7{-ms-flex-order:7;order:7}.order-md-8{-ms-flex-order:8;order:8}.order-md-9{-ms-flex-order:9;order:9}.order-md-10{-ms-flex-order:10;order:10}.order-md-11{-ms-flex-order:11;order:11}.order-md-12{-ms-flex-order:12;order:12}.offset-md-0{margin-left:0}.offset-md-1{margin-left:8.333333%}.offset-md-2{margin-left:16.666667%}.offset-md-3{margin-left:25%}.offset-md-4{margin-left:33.333333%}.offset-md-5{margin-left:41.666667%}.offset-md-6{margin-left:50%}.offset-md-7{margin-left:58.333333%}.offset-md-8{margin-left:66.666667%}.offset-md-9{margin-left:75%}.offset-md-10{margin-left:83.333333%}.offset-md-11{margin-left:91.666667%}}@media (min-width:992px){.col-lg{-ms-flex-preferred-size:0;flex-basis:0;-ms-flex-positive:1;flex-grow:1;max-width:100%}.col-lg-auto{-ms-flex:0 0 auto;flex:0 0 auto;width:auto;max-width:100%}.col-lg-1{-ms-flex:0 0 8.333333%;flex:0 0 8.333333%;max-width:8.333333%}.col-lg-2{-ms-flex:0 0 16.666667%;flex:0 0 16.666667%;max-width:16.666667%}.col-lg-3{-ms-flex:0 0 25%;flex:0 0 25%;max-width:25%}.col-lg-4{-ms-flex:0 0 33.333333%;flex:0 0 33.333333%;max-width:33.333333%}.col-lg-5{-ms-flex:0 0 41.666667%;flex:0 0 41.666667%;max-width:41.666667%}.col-lg-6{-ms-flex:0 0 50%;flex:0 0 50%;max-width:50%}.col-lg-7{-ms-flex:0 0 58.333333%;flex:0 0 58.333333%;max-width:58.333333%}.col-lg-8{-ms-flex:0 0 66.666667%;flex:0 0 66.666667%;max-width:66.666667%}.col-lg-9{-ms-flex:0 0 75%;flex:0 0 75%;max-width:75%}.col-lg-10{-ms-flex:0 0 83.333333%;flex:0 0 83.333333%;max-width:83.333333%}.col-lg-11{-ms-flex:0 0 91.666667%;flex:0 0 91.666667%;max-width:91.666667%}.col-lg-12{-ms-flex:0 0 100%;flex:0 0 100%;max-width:100%}.order-lg-first{-ms-flex-order:-1;order:-1}.order-lg-last{-ms-flex-order:13;order:13}.order-lg-0{-ms-flex-order:0;order:0}.order-lg-1{-ms-flex-order:1;order:1}.order-lg-2{-ms-flex-order:2;order:2}.order-lg-3{-ms-flex-order:3;order:3}.order-lg-4{-ms-flex-order:4;order:4}.order-lg-5{-ms-flex-order:5;order:5}.order-lg-6{-ms-flex-order:6;order:6}.order-lg-7{-ms-flex-order:7;order:7}.order-lg-8{-ms-flex-order:8;order:8}.order-lg-9{-ms-flex-order:9;order:9}.order-lg-10{-ms-flex-order:10;order:10}.order-lg-11{-ms-flex-order:11;order:11}.order-lg-12{-ms-flex-order:12;order:12}.offset-lg-0{margin-left:0}.offset-lg-1{margin-left:8.333333%}.offset-lg-2{margin-left:16.666667%}.offset-lg-3{margin-left:25%}.offset-lg-4{margin-left:33.333333%}.offset-lg-5{margin-left:41.666667%}.offset-lg-6{margin-left:50%}.offset-lg-7{margin-left:58.333333%}.offset-lg-8{margin-left:66.666667%}.offset-lg-9{margin-left:75%}.offset-lg-10{margin-left:83.333333%}.offset-lg-11{margin-left:91.666667%}}@media (min-width:1200px){.col-xl{-ms-flex-preferred-size:0;flex-basis:0;-ms-flex-positive:1;flex-grow:1;max-width:100%}.col-xl-auto{-ms-flex:0 0 auto;flex:0 0 auto;width:auto;max-width:100%}.col-xl-1{-ms-flex:0 0 8.333333%;flex:0 0 8.333333%;max-width:8.333333%}.col-xl-2{-ms-flex:0 0 16.666667%;flex:0 0 16.666667%;max-width:16.666667%}.col-xl-3{-ms-flex:0 0 25%;flex:0 0 25%;max-width:25%}.col-xl-4{-ms-flex:0 0 33.333333%;flex:0 0 33.333333%;max-width:33.333333%}.col-xl-5{-ms-flex:0 0 41.666667%;flex:0 0 41.666667%;max-width:41.666667%}.col-xl-6{-ms-flex:0 0 50%;flex:0 0 50%;max-width:50%}.col-xl-7{-ms-flex:0 0 58.333333%;flex:0 0 58.333333%;max-width:58.333333%}.col-xl-8{-ms-flex:0 0 66.666667%;flex:0 0 66.666667%;max-width:66.666667%}.col-xl-9{-ms-flex:0 0 75%;flex:0 0 75%;max-width:75%}.col-xl-10{-ms-flex:0 0 83.333333%;flex:0 0 83.333333%;max-width:83.333333%}.col-xl-11{-ms-flex:0 0 91.666667%;flex:0 0 91.666667%;max-width:91.666667%}.col-xl-12{-ms-flex:0 0 100%;flex:0 0 100%;max-width:100%}.order-xl-first{-ms-flex-order:-1;order:-1}.order-xl-last{-ms-flex-order:13;order:13}.order-xl-0{-ms-flex-order:0;order:0}.order-xl-1{-ms-flex-order:1;order:1}.order-xl-2{-ms-flex-order:2;order:2}.order-xl-3{-ms-flex-order:3;order:3}.order-xl-4{-ms-flex-order:4;order:4}.order-xl-5{-ms-flex-order:5;order:5}.order-xl-6{-ms-flex-order:6;order:6}.order-xl-7{-ms-flex-order:7;order:7}.order-xl-8{-ms-flex-order:8;order:8}.order-xl-9{-ms-flex-order:9;order:9}.order-xl-10{-ms-flex-order:10;order:10}.order-xl-11{-ms-flex-order:11;order:11}.order-xl-12{-ms-flex-order:12;order:12}.offset-xl-0{margin-left:0}.offset-xl-1{margin-left:8.333333%}.offset-xl-2{margin-left:16.666667%}.offset-xl-3{margin-left:25%}.offset-xl-4{margin-left:33.333333%}.offset-xl-5{margin-left:41.666667%}.offset-xl-6{margin-left:50%}.offset-xl-7{margin-left:58.333333%}.offset-xl-8{margin-left:66.666667%}.offset-xl-9{margin-left:75%}.offset-xl-10{margin-left:83.333333%}.offset-xl-11{margin-left:91.666667%}}.table{width:100%;margin-bottom:1rem;color:#212529}.table th,.table td{padding:.75rem;vertical-align:top;border-top:1px solid #dee2e6}.table thead th{vertical-align:bottom;border-bottom:2px solid #dee2e6}.table tbody+tbody{border-top:2px solid #dee2e6}.table-sm th,.table-sm td{padding:.3rem}.table-bordered{border:1px solid #dee2e6}.table-bordered th,.table-bordered td{border:1px solid #dee2e6}.table-bordered thead th,.table-bordered thead td{border-bottom-width:2px}.table-borderless th,.table-borderless td,.table-borderless thead th,.table-borderless tbody+tbody{border:0}.table-striped tbody tr:nth-of-type(odd){background-color:rgba(0,0,0,.05)}.table-hover tbody tr:hover{color:#212529;background-color:rgba(0,0,0,.075)}.table-primary,.table-primary>th,.table-primary>td{background-color:#b8daff}.table-primary th,.table-primary td,.table-primary thead th,.table-primary tbody+tbody{border-color:#7abaff}.table-hover .table-primary:hover{background-color:#9fcdff}.table-hover .table-primary:hover>td,.table-hover .table-primary:hover>th{background-color:#9fcdff}.table-secondary,.table-secondary>th,.table-secondary>td{background-color:#d6d8db}.table-secondary th,.table-secondary td,.table-secondary thead th,.table-secondary tbody+tbody{border-color:#b3b7bb}.table-hover .table-secondary:hover{background-color:#c8cbcf}.table-hover .table-secondary:hover>td,.table-hover .table-secondary:hover>th{background-color:#c8cbcf}.table-success,.table-success>th,.table-success>td{background-color:#c3e6cb}.table-success th,.table-success td,.table-success thead th,.table-success tbody+tbody{border-color:#8fd19e}.table-hover .table-success:hover{background-color:#b1dfbb}.table-hover .table-success:hover>td,.table-hover .table-success:hover>th{background-color:#b1dfbb}.table-info,.table-info>th,.table-info>td{background-color:#bee5eb}.table-info th,.table-info td,.table-info thead th,.table-info tbody+tbody{border-color:#86cfda}.table-hover .table-info:hover{background-color:#abdde5}.table-hover .table-info:hover>td,.table-hover .table-info:hover>th{background-color:#abdde5}.table-warning,.table-warning>th,.table-warning>td{background-color:#ffeeba}.table-warning th,.table-warning td,.table-warning thead th,.table-warning tbody+tbody{border-color:#ffdf7e}.table-hover .table-warning:hover{background-color:#ffe8a1}.table-hover .table-warning:hover>td,.table-hover .table-warning:hover>th{background-color:#ffe8a1}.table-danger,.table-danger>th,.table-danger>td{background-color:#f5c6cb}.table-danger th,.table-danger td,.table-danger thead th,.table-danger tbody+tbody{border-color:#ed969e}.table-hover .table-danger:hover{background-color:#f1b0b7}.table-hover .table-danger:hover>td,.table-hover .table-danger:hover>th{background-color:#f1b0b7}.table-light,.table-light>th,.table-light>td{background-color:#fdfdfe}.table-light th,.table-light td,.table-light thead th,.table-light tbody+tbody{border-color:#fbfcfc}.table-hover .table-light:hover{background-color:#ececf6}.table-hover .table-light:hover>td,.table-hover .table-light:hover>th{background-color:#ececf6}.table-dark,.table-dark>th,.table-dark>td{background-color:#c6c8ca}.table-dark th,.table-dark td,.table-dark thead th,.table-dark tbody+tbody{border-color:#95999c}.table-hover .table-dark:hover{background-color:#b9bbbe}.table-hover .table-dark:hover>td,.table-hover .table-dark:hover>th{background-color:#b9bbbe}.table-active,.table-active>th,.table-active>td{background-color:rgba(0,0,0,.075)}.table-hover .table-active:hover{background-color:rgba(0,0,0,.075)}.table-hover .table-active:hover>td,.table-hover .table-active:hover>th{background-color:rgba(0,0,0,.075)}.table .thead-dark th{color:#fff;background-color:#343a40;border-color:#454d55}.table .thead-light th{color:#495057;background-color:#e9ecef;border-color:#dee2e6}.table-dark{color:#fff;background-color:#343a40}.table-dark th,.table-dark td,.table-dark thead th{border-color:#454d55}.table-dark.table-bordered{border:0}.table-dark.table-striped tbody tr:nth-of-type(odd){background-color:rgba(255,255,255,.05)}.table-dark.table-hover tbody tr:hover{color:#fff;background-color:rgba(255,255,255,.075)}@media (max-width:575.98px){.table-responsive-sm{display:block;width:100%;overflow-x:auto;-webkit-overflow-scrolling:touch}.table-responsive-sm>.table-bordered{border:0}}@media (max-width:767.98px){.table-responsive-md{display:block;width:100%;overflow-x:auto;-webkit-overflow-scrolling:touch}.table-responsive-md>.table-bordered{border:0}}@media (max-width:991.98px){.table-responsive-lg{display:block;width:100%;overflow-x:auto;-webkit-overflow-scrolling:touch}.table-responsive-lg>.table-bordered{border:0}}@media (max-width:1199.98px){.table-responsive-xl{display:block;width:100%;overflow-x:auto;-webkit-overflow-scrolling:touch}.table-responsive-xl>.table-bordered{border:0}}.table-responsive{display:block;width:100%;overflow-x:auto;-webkit-overflow-scrolling:touch}.table-responsive>.table-bordered{border:0}.form-control{display:block;width:100%;height:calc(1.5em + .75rem + 2px);padding:.375rem .75rem;font-size:1rem;font-weight:400;line-height:1.5;color:#495057;background-color:#fff;background-clip:padding-box;border:1px solid #ced4da;border-radius:.25rem;transition:border-color .15s ease-in-out,box-shadow .15s ease-in-out}@media (prefers-reduced-motion:reduce){.form-control{transition:none}}.form-control::-ms-expand{background-color:transparent;border:0}.form-control:focus{color:#495057;background-color:#fff;border-color:#80bdff;outline:0;box-shadow:0 0 0 .2rem rgba(0,123,255,.25)}.form-control::-webkit-input-placeholder{color:#6c757d;opacity:1}.form-control::-moz-placeholder{color:#6c757d;opacity:1}.form-control:-ms-input-placeholder{color:#6c757d;opacity:1}.form-control::-ms-input-placeholder{color:#6c757d;opacity:1}.form-control::placeholder{color:#6c757d;opacity:1}.form-control:disabled,.form-control[readonly]{background-color:#e9ecef;opacity:1}select.form-control:focus::-ms-value{color:#495057;background-color:#fff}.form-control-file,.form-control-range{display:block;width:100%}.col-form-label{padding-top:calc(.375rem + 1px);padding-bottom:calc(.375rem + 1px);margin-bottom:0;font-size:inherit;line-height:1.5}.col-form-label-lg{padding-top:calc(.5rem + 1px);padding-bottom:calc(.5rem + 1px);font-size:1.25rem;line-height:1.5}.col-form-label-sm{padding-top:calc(.25rem + 1px);padding-bottom:calc(.25rem + 1px);font-size:.875rem;line-height:1.5}.form-control-plaintext{display:block;width:100%;padding-top:.375rem;padding-bottom:.375rem;margin-bottom:0;line-height:1.5;color:#212529;background-color:transparent;border:solid transparent;border-width:1px 0}.form-control-plaintext.form-control-sm,.form-control-plaintext.form-control-lg{padding-right:0;padding-left:0}.form-control-sm{height:calc(1.5em + .5rem + 2px);padding:.25rem .5rem;font-size:.875rem;line-height:1.5;border-radius:.2rem}.form-control-lg{height:calc(1.5em + 1rem + 2px);padding:.5rem 1rem;font-size:1.25rem;line-height:1.5;border-radius:.3rem}select.form-control[size],select.form-control[multiple]{height:auto}textarea.form-control{height:auto}.form-group{margin-bottom:1rem}.form-text{display:block;margin-top:.25rem}.form-row{display:-ms-flexbox;display:flex;-ms-flex-wrap:wrap;flex-wrap:wrap;margin-right:-5px;margin-left:-5px}.form-row>.col,.form-row>[class*=col-]{padding-right:5px;padding-left:5px}.form-check{position:relative;display:block;padding-left:1.25rem}.form-check-input{position:absolute;margin-top:.3rem;margin-left:-1.25rem}.form-check-input:disabled~.form-check-label{color:#6c757d}.form-check-label{margin-bottom:0}.form-check-inline{display:-ms-inline-flexbox;display:inline-flex;-ms-flex-align:center;align-items:center;padding-left:0;margin-right:.75rem}.form-check-inline .form-check-input{position:static;margin-top:0;margin-right:.3125rem;margin-left:0}.valid-feedback{display:none;width:100%;margin-top:.25rem;font-size:80%;color:#28a745}.valid-tooltip{position:absolute;top:100%;z-index:5;display:none;max-width:100%;padding:.25rem .5rem;margin-top:.1rem;font-size:.875rem;line-height:1.5;color:#fff;background-color:rgba(40,167,69,.9);border-radius:.25rem}.was-validated .form-control:valid,.form-control.is-valid{border-color:#28a745;padding-right:calc(1.5em + .75rem);background-image:url("data:image/svg+xml,%3csvg xmlns='http://www.w3.org/2000/svg' viewBox='0 0 8 8'%3e%3cpath fill='%2328a745' d='M2.3 6.73L.6 4.53c-.4-1.04.46-1.4 1.1-.8l1.1 1.4 3.4-3.8c.6-.63 1.6-.27 1.2.7l-4 4.6c-.43.5-.8.4-1.1.1z'/%3e%3c/svg%3e");background-repeat:no-repeat;background-position:center right calc(.375em + .1875rem);background-size:calc(.75em + .375rem) calc(.75em + .375rem)}.was-validated .form-control:valid:focus,.form-control.is-valid:focus{border-color:#28a745;box-shadow:0 0 0 .2rem rgba(40,167,69,.25)}.was-validated .form-control:valid~.valid-feedback,.was-validated .form-control:valid~.valid-tooltip,.form-control.is-valid~.valid-feedback,.form-control.is-valid~.valid-tooltip{display:block}.was-validated textarea.form-control:valid,textarea.form-control.is-valid{padding-right:calc(1.5em + .75rem);background-position:top calc(.375em + .1875rem) right calc(.375em + .1875rem)}.was-validated .custom-select:valid,.custom-select.is-valid{border-color:#28a745;padding-right:calc((1em + .75rem)*3/4 + 1.75rem);background:url("data:image/svg+xml,%3csvg xmlns='http://www.w3.org/2000/svg' viewBox='0 0 4 5'%3e%3cpath fill='%23343a40' d='M2 0L0 2h4zm0 5L0 3h4z'/%3e%3c/svg%3e") no-repeat right .75rem center/8px 10px,url("data:image/svg+xml,%3csvg xmlns='http://www.w3.org/2000/svg' viewBox='0 0 8 8'%3e%3cpath fill='%2328a745' d='M2.3 6.73L.6 4.53c-.4-1.04.46-1.4 1.1-.8l1.1 1.4 3.4-3.8c.6-.63 1.6-.27 1.2.7l-4 4.6c-.43.5-.8.4-1.1.1z'/%3e%3c/svg%3e") #fff no-repeat center right 1.75rem/calc(.75em + .375rem) calc(.75em + .375rem)}.was-validated .custom-select:valid:focus,.custom-select.is-valid:focus{border-color:#28a745;box-shadow:0 0 0 .2rem rgba(40,167,69,.25)}.was-validated .custom-select:valid~.valid-feedback,.was-validated .custom-select:valid~.valid-tooltip,.custom-select.is-valid~.valid-feedback,.custom-select.is-valid~.valid-tooltip{display:block}.was-validated .form-control-file:valid~.valid-feedback,.was-validated .form-control-file:valid~.valid-tooltip,.form-control-file.is-valid~.valid-feedback,.form-control-file.is-valid~.valid-tooltip{display:block}.was-validated .form-check-input:valid~.form-check-label,.form-check-input.is-valid~.form-check-label{color:#28a745}.was-validated .form-check-input:valid~.valid-feedback,.was-validated .form-check-input:valid~.valid-tooltip,.form-check-input.is-valid~.valid-feedback,.form-check-input.is-valid~.valid-tooltip{display:block}.was-validated .custom-control-input:valid~.custom-control-label,.custom-control-input.is-valid~.custom-control-label{color:#28a745}.was-validated .custom-control-input:valid~.custom-control-label:before,.custom-control-input.is-valid~.custom-control-label:before{border-color:#28a745}.was-validated .custom-control-input:valid~.valid-feedback,.was-validated .custom-control-input:valid~.valid-tooltip,.custom-control-input.is-valid~.valid-feedback,.custom-control-input.is-valid~.valid-tooltip{display:block}.was-validated .custom-control-input:valid:checked~.custom-control-label:before,.custom-control-input.is-valid:checked~.custom-control-label:before{border-color:#34ce57;background-color:#34ce57}.was-validated .custom-control-input:valid:focus~.custom-control-label:before,.custom-control-input.is-valid:focus~.custom-control-label:before{box-shadow:0 0 0 .2rem rgba(40,167,69,.25)}.was-validated .custom-control-input:valid:focus:not(:checked)~.custom-control-label:before,.custom-control-input.is-valid:focus:not(:checked)~.custom-control-label:before{border-color:#28a745}.was-validated .custom-file-input:valid~.custom-file-label,.custom-file-input.is-valid~.custom-file-label{border-color:#28a745}.was-validated .custom-file-input:valid~.valid-feedback,.was-validated .custom-file-input:valid~.valid-tooltip,.custom-file-input.is-valid~.valid-feedback,.custom-file-input.is-valid~.valid-tooltip{display:block}.was-validated .custom-file-input:valid:focus~.custom-file-label,.custom-file-input.is-valid:focus~.custom-file-label{border-color:#28a745;box-shadow:0 0 0 .2rem rgba(40,167,69,.25)}.invalid-feedback{display:none;width:100%;margin-top:.25rem;font-size:80%;color:#dc3545}.invalid-tooltip{position:absolute;top:100%;z-index:5;display:none;max-width:100%;padding:.25rem .5rem;margin-top:.1rem;font-size:.875rem;line-height:1.5;color:#fff;background-color:rgba(220,53,69,.9);border-radius:.25rem}.was-validated .form-control:invalid,.form-control.is-invalid{border-color:#dc3545;padding-right:calc(1.5em + .75rem);background-image:url("data:image/svg+xml,%3csvg xmlns='http://www.w3.org/2000/svg' fill='%23dc3545' viewBox='-2 -2 7 7'%3e%3cpath stroke='%23dc3545' d='M0 0l3 3m0-3L0 3'/%3e%3ccircle r='.5'/%3e%3ccircle cx='3' r='.5'/%3e%3ccircle cy='3' r='.5'/%3e%3ccircle cx='3' cy='3' r='.5'/%3e%3c/svg%3E");background-repeat:no-repeat;background-position:center right calc(.375em + .1875rem);background-size:calc(.75em + .375rem) calc(.75em + .375rem)}.was-validated .form-control:invalid:focus,.form-control.is-invalid:focus{border-color:#dc3545;box-shadow:0 0 0 .2rem rgba(220,53,69,.25)}.was-validated .form-control:invalid~.invalid-feedback,.was-validated .form-control:invalid~.invalid-tooltip,.form-control.is-invalid~.invalid-feedback,.form-control.is-invalid~.invalid-tooltip{display:block}.was-validated textarea.form-control:invalid,textarea.form-control.is-invalid{padding-right:calc(1.5em + .75rem);background-position:top calc(.375em + .1875rem) right calc(.375em + .1875rem)}.was-validated .custom-select:invalid,.custom-select.is-invalid{border-color:#dc3545;padding-right:calc((1em + .75rem)*3/4 + 1.75rem);background:url("data:image/svg+xml,%3csvg xmlns='http://www.w3.org/2000/svg' viewBox='0 0 4 5'%3e%3cpath fill='%23343a40' d='M2 0L0 2h4zm0 5L0 3h4z'/%3e%3c/svg%3e") no-repeat right .75rem center/8px 10px,url("data:image/svg+xml,%3csvg xmlns='http://www.w3.org/2000/svg' fill='%23dc3545' viewBox='-2 -2 7 7'%3e%3cpath stroke='%23dc3545' d='M0 0l3 3m0-3L0 3'/%3e%3ccircle r='.5'/%3e%3ccircle cx='3' r='.5'/%3e%3ccircle cy='3' r='.5'/%3e%3ccircle cx='3' cy='3' r='.5'/%3e%3c/svg%3E") #fff no-repeat center right 1.75rem/calc(.75em + .375rem) calc(.75em + .375rem)}.was-validated .custom-select:invalid:focus,.custom-select.is-invalid:focus{border-color:#dc3545;box-shadow:0 0 0 .2rem rgba(220,53,69,.25)}.was-validated .custom-select:invalid~.invalid-feedback,.was-validated .custom-select:invalid~.invalid-tooltip,.custom-select.is-invalid~.invalid-feedback,.custom-select.is-invalid~.invalid-tooltip{display:block}.was-validated .form-control-file:invalid~.invalid-feedback,.was-validated .form-control-file:invalid~.invalid-tooltip,.form-control-file.is-invalid~.invalid-feedback,.form-control-file.is-invalid~.invalid-tooltip{display:block}.was-validated .form-check-input:invalid~.form-check-label,.form-check-input.is-invalid~.form-check-label{color:#dc3545}.was-validated .form-check-input:invalid~.invalid-feedback,.was-validated .form-check-input:invalid~.invalid-tooltip,.form-check-input.is-invalid~.invalid-feedback,.form-check-input.is-invalid~.invalid-tooltip{display:block}.was-validated .custom-control-input:invalid~.custom-control-label,.custom-control-input.is-invalid~.custom-control-label{color:#dc3545}.was-validated .custom-control-input:invalid~.custom-control-label:before,.custom-control-input.is-invalid~.custom-control-label:before{border-color:#dc3545}.was-validated .custom-control-input:invalid~.invalid-feedback,.was-validated .custom-control-input:invalid~.invalid-tooltip,.custom-control-input.is-invalid~.invalid-feedback,.custom-control-input.is-invalid~.invalid-tooltip{display:block}.was-validated .custom-control-input:invalid:checked~.custom-control-label:before,.custom-control-input.is-invalid:checked~.custom-control-label:before{border-color:#e4606d;background-color:#e4606d}.was-validated .custom-control-input:invalid:focus~.custom-control-label:before,.custom-control-input.is-invalid:focus~.custom-control-label:before{box-shadow:0 0 0 .2rem rgba(220,53,69,.25)}.was-validated .custom-control-input:invalid:focus:not(:checked)~.custom-control-label:before,.custom-control-input.is-invalid:focus:not(:checked)~.custom-control-label:before{border-color:#dc3545}.was-validated .custom-file-input:invalid~.custom-file-label,.custom-file-input.is-invalid~.custom-file-label{border-color:#dc3545}.was-validated .custom-file-input:invalid~.invalid-feedback,.was-validated .custom-file-input:invalid~.invalid-tooltip,.custom-file-input.is-invalid~.invalid-feedback,.custom-file-input.is-invalid~.invalid-tooltip{display:block}.was-validated .custom-file-input:invalid:focus~.custom-file-label,.custom-file-input.is-invalid:focus~.custom-file-label{border-color:#dc3545;box-shadow:0 0 0 .2rem rgba(220,53,69,.25)}.form-inline{display:-ms-flexbox;display:flex;-ms-flex-flow:row wrap;flex-flow:row wrap;-ms-flex-align:center;align-items:center}.form-inline .form-check{width:100%}@media (min-width:576px){.form-inline label{display:-ms-flexbox;display:flex;-ms-flex-align:center;align-items:center;-ms-flex-pack:center;justify-content:center;margin-bottom:0}.form-inline .form-group{display:-ms-flexbox;display:flex;-ms-flex:0 0 auto;flex:0 0 auto;-ms-flex-flow:row wrap;flex-flow:row wrap;-ms-flex-align:center;align-items:center;margin-bottom:0}.form-inline .form-control{display:inline-block;width:auto;vertical-align:middle}.form-inline .form-control-plaintext{display:inline-block}.form-inline .input-group,.form-inline .custom-select{width:auto}.form-inline .form-check{display:-ms-flexbox;display:flex;-ms-flex-align:center;align-items:center;-ms-flex-pack:center;justify-content:center;width:auto;padding-left:0}.form-inline .form-check-input{position:relative;-ms-flex-negative:0;flex-shrink:0;margin-top:0;margin-right:.25rem;margin-left:0}.form-inline .custom-control{-ms-flex-align:center;align-items:center;-ms-flex-pack:center;justify-content:center}.form-inline .custom-control-label{margin-bottom:0}}.btn{display:inline-block;font-weight:400;color:#212529;text-align:center;vertical-align:middle;-webkit-user-select:none;-moz-user-select:none;-ms-user-select:none;user-select:none;background-color:transparent;border:1px solid transparent;padding:.375rem .75rem;font-size:1rem;line-height:1.5;border-radius:.25rem;transition:color .15s ease-in-out,background-color .15s ease-in-out,border-color .15s ease-in-out,box-shadow .15s ease-in-out}@media (prefers-reduced-motion:reduce){.btn{transition:none}}.btn:hover{color:#212529;text-decoration:none}.btn:focus,.btn.focus{outline:0;box-shadow:0 0 0 .2rem rgba(0,123,255,.25)}.btn.disabled,.btn:disabled{opacity:.65}a.btn.disabled,fieldset:disabled a.btn{pointer-events:none}.btn-primary{color:#fff;background-color:#007bff;border-color:#007bff}.btn-primary:hover{color:#fff;background-color:#0069d9;border-color:#0062cc}.btn-primary:focus,.btn-primary.focus{box-shadow:0 0 0 .2rem rgba(38,143,255,.5)}.btn-primary.disabled,.btn-primary:disabled{color:#fff;background-color:#007bff;border-color:#007bff}.btn-primary:not(:disabled):not(.disabled):active,.btn-primary:not(:disabled):not(.disabled).active,.show>.btn-primary.dropdown-toggle{color:#fff;background-color:#0062cc;border-color:#005cbf}.btn-primary:not(:disabled):not(.disabled):active:focus,.btn-primary:not(:disabled):not(.disabled).active:focus,.show>.btn-primary.dropdown-toggle:focus{box-shadow:0 0 0 .2rem rgba(38,143,255,.5)}.btn-secondary{color:#fff;background-color:#6c757d;border-color:#6c757d}.btn-secondary:hover{color:#fff;background-color:#5a6268;border-color:#545b62}.btn-secondary:focus,.btn-secondary.focus{box-shadow:0 0 0 .2rem rgba(130,138,145,.5)}.btn-secondary.disabled,.btn-secondary:disabled{color:#fff;background-color:#6c757d;border-color:#6c757d}.btn-secondary:not(:disabled):not(.disabled):active,.btn-secondary:not(:disabled):not(.disabled).active,.show>.btn-secondary.dropdown-toggle{color:#fff;background-color:#545b62;border-color:#4e555b}.btn-secondary:not(:disabled):not(.disabled):active:focus,.btn-secondary:not(:disabled):not(.disabled).active:focus,.show>.btn-secondary.dropdown-toggle:focus{box-shadow:0 0 0 .2rem rgba(130,138,145,.5)}.btn-success{color:#fff;background-color:#28a745;border-color:#28a745}.btn-success:hover{color:#fff;background-color:#218838;border-color:#1e7e34}.btn-success:focus,.btn-success.focus{box-shadow:0 0 0 .2rem rgba(72,180,97,.5)}.btn-success.disabled,.btn-success:disabled{color:#fff;background-color:#28a745;border-color:#28a745}.btn-success:not(:disabled):not(.disabled):active,.btn-success:not(:disabled):not(.disabled).active,.show>.btn-success.dropdown-toggle{color:#fff;background-color:#1e7e34;border-color:#1c7430}.btn-success:not(:disabled):not(.disabled):active:focus,.btn-success:not(:disabled):not(.disabled).active:focus,.show>.btn-success.dropdown-toggle:focus{box-shadow:0 0 0 .2rem rgba(72,180,97,.5)}.btn-info{color:#fff;background-color:#17a2b8;border-color:#17a2b8}.btn-info:hover{color:#fff;background-color:#138496;border-color:#117a8b}.btn-info:focus,.btn-info.focus{box-shadow:0 0 0 .2rem rgba(58,176,195,.5)}.btn-info.disabled,.btn-info:disabled{color:#fff;background-color:#17a2b8;border-color:#17a2b8}.btn-info:not(:disabled):not(.disabled):active,.btn-info:not(:disabled):not(.disabled).active,.show>.btn-info.dropdown-toggle{color:#fff;background-color:#117a8b;border-color:#10707f}.btn-info:not(:disabled):not(.disabled):active:focus,.btn-info:not(:disabled):not(.disabled).active:focus,.show>.btn-info.dropdown-toggle:focus{box-shadow:0 0 0 .2rem rgba(58,176,195,.5)}.btn-warning{color:#212529;background-color:#ffc107;border-color:#ffc107}.btn-warning:hover{color:#212529;background-color:#e0a800;border-color:#d39e00}.btn-warning:focus,.btn-warning.focus{box-shadow:0 0 0 .2rem rgba(222,170,12,.5)}.btn-warning.disabled,.btn-warning:disabled{color:#212529;background-color:#ffc107;border-color:#ffc107}.btn-warning:not(:disabled):not(.disabled):active,.btn-warning:not(:disabled):not(.disabled).active,.show>.btn-warning.dropdown-toggle{color:#212529;background-color:#d39e00;border-color:#c69500}.btn-warning:not(:disabled):not(.disabled):active:focus,.btn-warning:not(:disabled):not(.disabled).active:focus,.show>.btn-warning.dropdown-toggle:focus{box-shadow:0 0 0 .2rem rgba(222,170,12,.5)}.btn-danger{color:#fff;background-color:#dc3545;border-color:#dc3545}.btn-danger:hover{color:#fff;background-color:#c82333;border-color:#bd2130}.btn-danger:focus,.btn-danger.focus{box-shadow:0 0 0 .2rem rgba(225,83,97,.5)}.btn-danger.disabled,.btn-danger:disabled{color:#fff;background-color:#dc3545;border-color:#dc3545}.btn-danger:not(:disabled):not(.disabled):active,.btn-danger:not(:disabled):not(.disabled).active,.show>.btn-danger.dropdown-toggle{color:#fff;background-color:#bd2130;border-color:#b21f2d}.btn-danger:not(:disabled):not(.disabled):active:focus,.btn-danger:not(:disabled):not(.disabled).active:focus,.show>.btn-danger.dropdown-toggle:focus{box-shadow:0 0 0 .2rem rgba(225,83,97,.5)}.btn-light{color:#212529;background-color:#f8f9fa;border-color:#f8f9fa}.btn-light:hover{color:#212529;background-color:#e2e6ea;border-color:#dae0e5}.btn-light:focus,.btn-light.focus{box-shadow:0 0 0 .2rem rgba(216,217,219,.5)}.btn-light.disabled,.btn-light:disabled{color:#212529;background-color:#f8f9fa;border-color:#f8f9fa}.btn-light:not(:disabled):not(.disabled):active,.btn-light:not(:disabled):not(.disabled).active,.show>.btn-light.dropdown-toggle{color:#212529;background-color:#dae0e5;border-color:#d3d9df}.btn-light:not(:disabled):not(.disabled):active:focus,.btn-light:not(:disabled):not(.disabled).active:focus,.show>.btn-light.dropdown-toggle:focus{box-shadow:0 0 0 .2rem rgba(216,217,219,.5)}.btn-dark{color:#fff;background-color:#343a40;border-color:#343a40}.btn-dark:hover{color:#fff;background-color:#23272b;border-color:#1d2124}.btn-dark:focus,.btn-dark.focus{box-shadow:0 0 0 .2rem rgba(82,88,93,.5)}.btn-dark.disabled,.btn-dark:disabled{color:#fff;background-color:#343a40;border-color:#343a40}.btn-dark:not(:disabled):not(.disabled):active,.btn-dark:not(:disabled):not(.disabled).active,.show>.btn-dark.dropdown-toggle{color:#fff;background-color:#1d2124;border-color:#171a1d}.btn-dark:not(:disabled):not(.disabled):active:focus,.btn-dark:not(:disabled):not(.disabled).active:focus,.show>.btn-dark.dropdown-toggle:focus{box-shadow:0 0 0 .2rem rgba(82,88,93,.5)}.btn-outline-primary{color:#007bff;border-color:#007bff}.btn-outline-primary:hover{color:#fff;background-color:#007bff;border-color:#007bff}.btn-outline-primary:focus,.btn-outline-primary.focus{box-shadow:0 0 0 .2rem rgba(0,123,255,.5)}.btn-outline-primary.disabled,.btn-outline-primary:disabled{color:#007bff;background-color:transparent}.btn-outline-primary:not(:disabled):not(.disabled):active,.btn-outline-primary:not(:disabled):not(.disabled).active,.show>.btn-outline-primary.dropdown-toggle{color:#fff;background-color:#007bff;border-color:#007bff}.btn-outline-primary:not(:disabled):not(.disabled):active:focus,.btn-outline-primary:not(:disabled):not(.disabled).active:focus,.show>.btn-outline-primary.dropdown-toggle:focus{box-shadow:0 0 0 .2rem rgba(0,123,255,.5)}.btn-outline-secondary{color:#6c757d;border-color:#6c757d}.btn-outline-secondary:hover{color:#fff;background-color:#6c757d;border-color:#6c757d}.btn-outline-secondary:focus,.btn-outline-secondary.focus{box-shadow:0 0 0 .2rem rgba(108,117,125,.5)}.btn-outline-secondary.disabled,.btn-outline-secondary:disabled{color:#6c757d;background-color:transparent}.btn-outline-secondary:not(:disabled):not(.disabled):active,.btn-outline-secondary:not(:disabled):not(.disabled).active,.show>.btn-outline-secondary.dropdown-toggle{color:#fff;background-color:#6c757d;border-color:#6c757d}.btn-outline-secondary:not(:disabled):not(.disabled):active:focus,.btn-outline-secondary:not(:disabled):not(.disabled).active:focus,.show>.btn-outline-secondary.dropdown-toggle:focus{box-shadow:0 0 0 .2rem rgba(108,117,125,.5)}.btn-outline-success{color:#28a745;border-color:#28a745}.btn-outline-success:hover{color:#fff;background-color:#28a745;border-color:#28a745}.btn-outline-success:focus,.btn-outline-success.focus{box-shadow:0 0 0 .2rem rgba(40,167,69,.5)}.btn-outline-success.disabled,.btn-outline-success:disabled{color:#28a745;background-color:transparent}.btn-outline-success:not(:disabled):not(.disabled):active,.btn-outline-success:not(:disabled):not(.disabled).active,.show>.btn-outline-success.dropdown-toggle{color:#fff;background-color:#28a745;border-color:#28a745}.btn-outline-success:not(:disabled):not(.disabled):active:focus,.btn-outline-success:not(:disabled):not(.disabled).active:focus,.show>.btn-outline-success.dropdown-toggle:focus{box-shadow:0 0 0 .2rem rgba(40,167,69,.5)}.btn-outline-info{color:#17a2b8;border-color:#17a2b8}.btn-outline-info:hover{color:#fff;background-color:#17a2b8;border-color:#17a2b8}.btn-outline-info:focus,.btn-outline-info.focus{box-shadow:0 0 0 .2rem rgba(23,162,184,.5)}.btn-outline-info.disabled,.btn-outline-info:disabled{color:#17a2b8;background-color:transparent}.btn-outline-info:not(:disabled):not(.disabled):active,.btn-outline-info:not(:disabled):not(.disabled).active,.show>.btn-outline-info.dropdown-toggle{color:#fff;background-color:#17a2b8;border-color:#17a2b8}.btn-outline-info:not(:disabled):not(.disabled):active:focus,.btn-outline-info:not(:disabled):not(.disabled).active:focus,.show>.btn-outline-info.dropdown-toggle:focus{box-shadow:0 0 0 .2rem rgba(23,162,184,.5)}.btn-outline-warning{color:#ffc107;border-color:#ffc107}.btn-outline-warning:hover{color:#212529;background-color:#ffc107;border-color:#ffc107}.btn-outline-warning:focus,.btn-outline-warning.focus{box-shadow:0 0 0 .2rem rgba(255,193,7,.5)}.btn-outline-warning.disabled,.btn-outline-warning:disabled{color:#ffc107;background-color:transparent}.btn-outline-warning:not(:disabled):not(.disabled):active,.btn-outline-warning:not(:disabled):not(.disabled).active,.show>.btn-outline-warning.dropdown-toggle{color:#212529;background-color:#ffc107;border-color:#ffc107}.btn-outline-warning:not(:disabled):not(.disabled):active:focus,.btn-outline-warning:not(:disabled):not(.disabled).active:focus,.show>.btn-outline-warning.dropdown-toggle:focus{box-shadow:0 0 0 .2rem rgba(255,193,7,.5)}.btn-outline-danger{color:#dc3545;border-color:#dc3545}.btn-outline-danger:hover{color:#fff;background-color:#dc3545;border-color:#dc3545}.btn-outline-danger:focus,.btn-outline-danger.focus{box-shadow:0 0 0 .2rem rgba(220,53,69,.5)}.btn-outline-danger.disabled,.btn-outline-danger:disabled{color:#dc3545;background-color:transparent}.btn-outline-danger:not(:disabled):not(.disabled):active,.btn-outline-danger:not(:disabled):not(.disabled).active,.show>.btn-outline-danger.dropdown-toggle{color:#fff;background-color:#dc3545;border-color:#dc3545}.btn-outline-danger:not(:disabled):not(.disabled):active:focus,.btn-outline-danger:not(:disabled):not(.disabled).active:focus,.show>.btn-outline-danger.dropdown-toggle:focus{box-shadow:0 0 0 .2rem rgba(220,53,69,.5)}.btn-outline-light{color:#f8f9fa;border-color:#f8f9fa}.btn-outline-light:hover{color:#212529;background-color:#f8f9fa;border-color:#f8f9fa}.btn-outline-light:focus,.btn-outline-light.focus{box-shadow:0 0 0 .2rem rgba(248,249,250,.5)}.btn-outline-light.disabled,.btn-outline-light:disabled{color:#f8f9fa;background-color:transparent}.btn-outline-light:not(:disabled):not(.disabled):active,.btn-outline-light:not(:disabled):not(.disabled).active,.show>.btn-outline-light.dropdown-toggle{color:#212529;background-color:#f8f9fa;border-color:#f8f9fa}.btn-outline-light:not(:disabled):not(.disabled):active:focus,.btn-outline-light:not(:disabled):not(.disabled).active:focus,.show>.btn-outline-light.dropdown-toggle:focus{box-shadow:0 0 0 .2rem rgba(248,249,250,.5)}.btn-outline-dark{color:#343a40;border-color:#343a40}.btn-outline-dark:hover{color:#fff;background-color:#343a40;border-color:#343a40}.btn-outline-dark:focus,.btn-outline-dark.focus{box-shadow:0 0 0 .2rem rgba(52,58,64,.5)}.btn-outline-dark.disabled,.btn-outline-dark:disabled{color:#343a40;background-color:transparent}.btn-outline-dark:not(:disabled):not(.disabled):active,.btn-outline-dark:not(:disabled):not(.disabled).active,.show>.btn-outline-dark.dropdown-toggle{color:#fff;background-color:#343a40;border-color:#343a40}.btn-outline-dark:not(:disabled):not(.disabled):active:focus,.btn-outline-dark:not(:disabled):not(.disabled).active:focus,.show>.btn-outline-dark.dropdown-toggle:focus{box-shadow:0 0 0 .2rem rgba(52,58,64,.5)}.btn-link{font-weight:400;color:#007bff;text-decoration:none}.btn-link:hover{color:#0056b3;text-decoration:underline}.btn-link:focus,.btn-link.focus{text-decoration:underline;box-shadow:none}.btn-link:disabled,.btn-link.disabled{color:#6c757d;pointer-events:none}.btn-lg,.btn-group-lg>.btn{padding:.5rem 1rem;font-size:1.25rem;line-height:1.5;border-radius:.3rem}.btn-sm,.btn-group-sm>.btn{padding:.25rem .5rem;font-size:.875rem;line-height:1.5;border-radius:.2rem}.btn-block{display:block;width:100%}.btn-block+.btn-block{margin-top:.5rem}input[type=submit].btn-block,input[type=reset].btn-block,input[type=button].btn-block{width:100%}.fade{transition:opacity .15s linear}@media (prefers-reduced-motion:reduce){.fade{transition:none}}.fade:not(.show){opacity:0}.collapse:not(.show){display:none}.collapsing{position:relative;height:0;overflow:hidden;transition:height .35s ease}@media (prefers-reduced-motion:reduce){.collapsing{transition:none}}.dropup,.dropright,.dropdown,.dropleft{position:relative}.dropdown-toggle{white-space:nowrap}.dropdown-toggle:after{display:inline-block;margin-left:.255em;vertical-align:.255em;content:"";border-top:.3em solid;border-right:.3em solid transparent;border-bottom:0;border-left:.3em solid transparent}.dropdown-toggle:empty:after{margin-left:0}.dropdown-menu{position:absolute;top:100%;left:0;z-index:1000;display:none;float:left;min-width:10rem;padding:.5rem 0;margin:.125rem 0 0;font-size:1rem;color:#212529;text-align:left;list-style:none;background-color:#fff;background-clip:padding-box;border:1px solid rgba(0,0,0,.15);border-radius:.25rem}.dropdown-menu-left{right:auto;left:0}.dropdown-menu-right{right:0;left:auto}@media (min-width:576px){.dropdown-menu-sm-left{right:auto;left:0}.dropdown-menu-sm-right{right:0;left:auto}}@media (min-width:768px){.dropdown-menu-md-left{right:auto;left:0}.dropdown-menu-md-right{right:0;left:auto}}@media (min-width:992px){.dropdown-menu-lg-left{right:auto;left:0}.dropdown-menu-lg-right{right:0;left:auto}}@media (min-width:1200px){.dropdown-menu-xl-left{right:auto;left:0}.dropdown-menu-xl-right{right:0;left:auto}}.dropup .dropdown-menu{top:auto;bottom:100%;margin-top:0;margin-bottom:.125rem}.dropup .dropdown-toggle:after{display:inline-block;margin-left:.255em;vertical-align:.255em;content:"";border-top:0;border-right:.3em solid transparent;border-bottom:.3em solid;border-left:.3em solid transparent}.dropup .dropdown-toggle:empty:after{margin-left:0}.dropright .dropdown-menu{top:0;right:auto;left:100%;margin-top:0;margin-left:.125rem}.dropright .dropdown-toggle:after{display:inline-block;margin-left:.255em;vertical-align:.255em;content:"";border-top:.3em solid transparent;border-right:0;border-bottom:.3em solid transparent;border-left:.3em solid}.dropright .dropdown-toggle:empty:after{margin-left:0}.dropright .dropdown-toggle:after{vertical-align:0}.dropleft .dropdown-menu{top:0;right:100%;left:auto;margin-top:0;margin-right:.125rem}.dropleft .dropdown-toggle:after{display:inline-block;margin-left:.255em;vertical-align:.255em;content:""}.dropleft .dropdown-toggle:after{display:none}.dropleft .dropdown-toggle:before{display:inline-block;margin-right:.255em;vertical-align:.255em;content:"";border-top:.3em solid transparent;border-right:.3em solid;border-bottom:.3em solid transparent}.dropleft .dropdown-toggle:empty:after{margin-left:0}.dropleft .dropdown-toggle:before{vertical-align:0}.dropdown-menu[x-placement^=top],.dropdown-menu[x-placement^=right],.dropdown-menu[x-placement^=bottom],.dropdown-menu[x-placement^=left]{right:auto;bottom:auto}.dropdown-divider{height:0;margin:.5rem 0;overflow:hidden;border-top:1px solid #e9ecef}.dropdown-item{display:block;width:100%;padding:.25rem 1.5rem;clear:both;font-weight:400;color:#212529;text-align:inherit;white-space:nowrap;background-color:transparent;border:0}.dropdown-item:hover,.dropdown-item:focus{color:#16181b;text-decoration:none;background-color:#f8f9fa}.dropdown-item.active,.dropdown-item:active{color:#fff;text-decoration:none;background-color:#007bff}.dropdown-item.disabled,.dropdown-item:disabled{color:#6c757d;pointer-events:none;background-color:transparent}.dropdown-menu.show{display:block}.dropdown-header{display:block;padding:.5rem 1.5rem;margin-bottom:0;font-size:.875rem;color:#6c757d;white-space:nowrap}.dropdown-item-text{display:block;padding:.25rem 1.5rem;color:#212529}.btn-group,.btn-group-vertical{position:relative;display:-ms-inline-flexbox;display:inline-flex;vertical-align:middle}.btn-group>.btn,.btn-group-vertical>.btn{position:relative;-ms-flex:1 1 auto;flex:1 1 auto}.btn-group>.btn:hover,.btn-group-vertical>.btn:hover{z-index:1}.btn-group>.btn:focus,.btn-group>.btn:active,.btn-group>.btn.active,.btn-group-vertical>.btn:focus,.btn-group-vertical>.btn:active,.btn-group-vertical>.btn.active{z-index:1}.btn-toolbar{display:-ms-flexbox;display:flex;-ms-flex-wrap:wrap;flex-wrap:wrap;-ms-flex-pack:start;justify-content:flex-start}.btn-toolbar .input-group{width:auto}.btn-group>.btn:not(:first-child),.btn-group>.btn-group:not(:first-child){margin-left:-1px}.btn-group>.btn:not(:last-child):not(.dropdown-toggle),.btn-group>.btn-group:not(:last-child)>.btn{border-top-right-radius:0;border-bottom-right-radius:0}.btn-group>.btn:not(:first-child),.btn-group>.btn-group:not(:first-child)>.btn{border-top-left-radius:0;border-bottom-left-radius:0}.dropdown-toggle-split{padding-right:.5625rem;padding-left:.5625rem}.dropdown-toggle-split:after,.dropup .dropdown-toggle-split:after,.dropright .dropdown-toggle-split:after{margin-left:0}.dropleft .dropdown-toggle-split:before{margin-right:0}.btn-sm+.dropdown-toggle-split,.btn-group-sm>.btn+.dropdown-toggle-split{padding-right:.375rem;padding-left:.375rem}.btn-lg+.dropdown-toggle-split,.btn-group-lg>.btn+.dropdown-toggle-split{padding-right:.75rem;padding-left:.75rem}.btn-group-vertical{-ms-flex-direction:column;flex-direction:column;-ms-flex-align:start;align-items:flex-start;-ms-flex-pack:center;justify-content:center}.btn-group-vertical>.btn,.btn-group-vertical>.btn-group{width:100%}.btn-group-vertical>.btn:not(:first-child),.btn-group-vertical>.btn-group:not(:first-child){margin-top:-1px}.btn-group-vertical>.btn:not(:last-child):not(.dropdown-toggle),.btn-group-vertical>.btn-group:not(:last-child)>.btn{border-bottom-right-radius:0;border-bottom-left-radius:0}.btn-group-vertical>.btn:not(:first-child),.btn-group-vertical>.btn-group:not(:first-child)>.btn{border-top-left-radius:0;border-top-right-radius:0}.btn-group-toggle>.btn,.btn-group-toggle>.btn-group>.btn{margin-bottom:0}.btn-group-toggle>.btn input[type=radio],.btn-group-toggle>.btn input[type=checkbox],.btn-group-toggle>.btn-group>.btn input[type=radio],.btn-group-toggle>.btn-group>.btn input[type=checkbox]{position:absolute;clip:rect(0,0,0,0);pointer-events:none}.input-group{position:relative;display:-ms-flexbox;display:flex;-ms-flex-wrap:wrap;flex-wrap:wrap;-ms-flex-align:stretch;align-items:stretch;width:100%}.input-group>.form-control,.input-group>.form-control-plaintext,.input-group>.custom-select,.input-group>.custom-file{position:relative;-ms-flex:1 1 auto;flex:1 1 auto;width:1%;margin-bottom:0}.input-group>.form-control+.form-control,.input-group>.form-control+.custom-select,.input-group>.form-control+.custom-file,.input-group>.form-control-plaintext+.form-control,.input-group>.form-control-plaintext+.custom-select,.input-group>.form-control-plaintext+.custom-file,.input-group>.custom-select+.form-control,.input-group>.custom-select+.custom-select,.input-group>.custom-select+.custom-file,.input-group>.custom-file+.form-control,.input-group>.custom-file+.custom-select,.input-group>.custom-file+.custom-file{margin-left:-1px}.input-group>.form-control:focus,.input-group>.custom-select:focus,.input-group>.custom-file .custom-file-input:focus~.custom-file-label{z-index:3}.input-group>.custom-file .custom-file-input:focus{z-index:4}.input-group>.form-control:not(:last-child),.input-group>.custom-select:not(:last-child){border-top-right-radius:0;border-bottom-right-radius:0}.input-group>.form-control:not(:first-child),.input-group>.custom-select:not(:first-child){border-top-left-radius:0;border-bottom-left-radius:0}.input-group>.custom-file{display:-ms-flexbox;display:flex;-ms-flex-align:center;align-items:center}.input-group>.custom-file:not(:last-child) .custom-file-label,.input-group>.custom-file:not(:last-child) .custom-file-label:after{border-top-right-radius:0;border-bottom-right-radius:0}.input-group>.custom-file:not(:first-child) .custom-file-label{border-top-left-radius:0;border-bottom-left-radius:0}.input-group-prepend,.input-group-append{display:-ms-flexbox;display:flex}.input-group-prepend .btn,.input-group-append .btn{position:relative;z-index:2}.input-group-prepend .btn:focus,.input-group-append .btn:focus{z-index:3}.input-group-prepend .btn+.btn,.input-group-prepend .btn+.input-group-text,.input-group-prepend .input-group-text+.input-group-text,.input-group-prepend .input-group-text+.btn,.input-group-append .btn+.btn,.input-group-append .btn+.input-group-text,.input-group-append .input-group-text+.input-group-text,.input-group-append .input-group-text+.btn{margin-left:-1px}.input-group-prepend{margin-right:-1px}.input-group-append{margin-left:-1px}.input-group-text{display:-ms-flexbox;display:flex;-ms-flex-align:center;align-items:center;padding:.375rem .75rem;margin-bottom:0;font-size:1rem;font-weight:400;line-height:1.5;color:#495057;text-align:center;white-space:nowrap;background-color:#e9ecef;border:1px solid #ced4da;border-radius:.25rem}.input-group-text input[type=radio],.input-group-text input[type=checkbox]{margin-top:0}.input-group-lg>.form-control:not(textarea),.input-group-lg>.custom-select{height:calc(1.5em + 1rem + 2px)}.input-group-lg>.form-control,.input-group-lg>.custom-select,.input-group-lg>.input-group-prepend>.input-group-text,.input-group-lg>.input-group-append>.input-group-text,.input-group-lg>.input-group-prepend>.btn,.input-group-lg>.input-group-append>.btn{padding:.5rem 1rem;font-size:1.25rem;line-height:1.5;border-radius:.3rem}.input-group-sm>.form-control:not(textarea),.input-group-sm>.custom-select{height:calc(1.5em + .5rem + 2px)}.input-group-sm>.form-control,.input-group-sm>.custom-select,.input-group-sm>.input-group-prepend>.input-group-text,.input-group-sm>.input-group-append>.input-group-text,.input-group-sm>.input-group-prepend>.btn,.input-group-sm>.input-group-append>.btn{padding:.25rem .5rem;font-size:.875rem;line-height:1.5;border-radius:.2rem}.input-group-lg>.custom-select,.input-group-sm>.custom-select{padding-right:1.75rem}.input-group>.input-group-prepend>.btn,.input-group>.input-group-prepend>.input-group-text,.input-group>.input-group-append:not(:last-child)>.btn,.input-group>.input-group-append:not(:last-child)>.input-group-text,.input-group>.input-group-append:last-child>.btn:not(:last-child):not(.dropdown-toggle),.input-group>.input-group-append:last-child>.input-group-text:not(:last-child){border-top-right-radius:0;border-bottom-right-radius:0}.input-group>.input-group-append>.btn,.input-group>.input-group-append>.input-group-text,.input-group>.input-group-prepend:not(:first-child)>.btn,.input-group>.input-group-prepend:not(:first-child)>.input-group-text,.input-group>.input-group-prepend:first-child>.btn:not(:first-child),.input-group>.input-group-prepend:first-child>.input-group-text:not(:first-child){border-top-left-radius:0;border-bottom-left-radius:0}.custom-control{position:relative;display:block;min-height:1.5rem;padding-left:1.5rem}.custom-control-inline{display:-ms-inline-flexbox;display:inline-flex;margin-right:1rem}.custom-control-input{position:absolute;z-index:-1;opacity:0}.custom-control-input:checked~.custom-control-label:before{color:#fff;border-color:#007bff;background-color:#007bff}.custom-control-input:focus~.custom-control-label:before{box-shadow:0 0 0 .2rem rgba(0,123,255,.25)}.custom-control-input:focus:not(:checked)~.custom-control-label:before{border-color:#80bdff}.custom-control-input:not(:disabled):active~.custom-control-label:before{color:#fff;background-color:#b3d7ff;border-color:#b3d7ff}.custom-control-input:disabled~.custom-control-label{color:#6c757d}.custom-control-input:disabled~.custom-control-label:before{background-color:#e9ecef}.custom-control-label{position:relative;margin-bottom:0;vertical-align:top}.custom-control-label:before{position:absolute;top:.25rem;left:-1.5rem;display:block;width:1rem;height:1rem;pointer-events:none;content:"";background-color:#fff;border:#adb5bd solid 1px}.custom-control-label:after{position:absolute;top:.25rem;left:-1.5rem;display:block;width:1rem;height:1rem;content:"";background:no-repeat 50%/50% 50%}.custom-checkbox .custom-control-label:before{border-radius:.25rem}.custom-checkbox .custom-control-input:checked~.custom-control-label:after{background-image:url("data:image/svg+xml,%3csvg xmlns='http://www.w3.org/2000/svg' viewBox='0 0 8 8'%3e%3cpath fill='%23fff' d='M6.564.75l-3.59 3.612-1.538-1.55L0 4.26 2.974 7.25 8 2.193z'/%3e%3c/svg%3e")}.custom-checkbox .custom-control-input:indeterminate~.custom-control-label:before{border-color:#007bff;background-color:#007bff}.custom-checkbox .custom-control-input:indeterminate~.custom-control-label:after{background-image:url("data:image/svg+xml,%3csvg xmlns='http://www.w3.org/2000/svg' viewBox='0 0 4 4'%3e%3cpath stroke='%23fff' d='M0 2h4'/%3e%3c/svg%3e")}.custom-checkbox .custom-control-input:disabled:checked~.custom-control-label:before{background-color:rgba(0,123,255,.5)}.custom-checkbox .custom-control-input:disabled:indeterminate~.custom-control-label:before{background-color:rgba(0,123,255,.5)}.custom-radio .custom-control-label:before{border-radius:50%}.custom-radio .custom-control-input:checked~.custom-control-label:after{background-image:url("data:image/svg+xml,%3csvg xmlns='http://www.w3.org/2000/svg' viewBox='-4 -4 8 8'%3e%3ccircle r='3' fill='%23fff'/%3e%3c/svg%3e")}.custom-radio .custom-control-input:disabled:checked~.custom-control-label:before{background-color:rgba(0,123,255,.5)}.custom-switch{padding-left:2.25rem}.custom-switch .custom-control-label:before{left:-2.25rem;width:1.75rem;pointer-events:all;border-radius:.5rem}.custom-switch .custom-control-label:after{top:calc(.25rem + 2px);left:calc(-2.25rem + 2px);width:calc(1rem - 4px);height:calc(1rem - 4px);background-color:#adb5bd;border-radius:.5rem;transition:background-color .15s ease-in-out,border-color .15s ease-in-out,box-shadow .15s ease-in-out,-webkit-transform .15s ease-in-out;transition:transform .15s ease-in-out,background-color .15s ease-in-out,border-color .15s ease-in-out,box-shadow .15s ease-in-out;transition:transform .15s ease-in-out,background-color .15s ease-in-out,border-color .15s ease-in-out,box-shadow .15s ease-in-out,-webkit-transform .15s ease-in-out}@media (prefers-reduced-motion:reduce){.custom-switch .custom-control-label:after{transition:none}}.custom-switch .custom-control-input:checked~.custom-control-label:after{background-color:#fff;-webkit-transform:translateX(.75rem);transform:translateX(.75rem)}.custom-switch .custom-control-input:disabled:checked~.custom-control-label:before{background-color:rgba(0,123,255,.5)}.custom-select{display:inline-block;width:100%;height:calc(1.5em + .75rem + 2px);padding:.375rem 1.75rem .375rem .75rem;font-size:1rem;font-weight:400;line-height:1.5;color:#495057;vertical-align:middle;background:url("data:image/svg+xml,%3csvg xmlns='http://www.w3.org/2000/svg' viewBox='0 0 4 5'%3e%3cpath fill='%23343a40' d='M2 0L0 2h4zm0 5L0 3h4z'/%3e%3c/svg%3e") no-repeat right .75rem center/8px 10px;background-color:#fff;border:1px solid #ced4da;border-radius:.25rem;-webkit-appearance:none;-moz-appearance:none;appearance:none}.custom-select:focus{border-color:#80bdff;outline:0;box-shadow:0 0 0 .2rem rgba(0,123,255,.25)}.custom-select:focus::-ms-value{color:#495057;background-color:#fff}.custom-select[multiple],.custom-select[size]:not([size="1"]){height:auto;padding-right:.75rem;background-image:none}.custom-select:disabled{color:#6c757d;background-color:#e9ecef}.custom-select::-ms-expand{display:none}.custom-select-sm{height:calc(1.5em + .5rem + 2px);padding-top:.25rem;padding-bottom:.25rem;padding-left:.5rem;font-size:.875rem}.custom-select-lg{height:calc(1.5em + 1rem + 2px);padding-top:.5rem;padding-bottom:.5rem;padding-left:1rem;font-size:1.25rem}.custom-file{position:relative;display:inline-block;width:100%;height:calc(1.5em + .75rem + 2px);margin-bottom:0}.custom-file-input{position:relative;z-index:2;width:100%;height:calc(1.5em + .75rem + 2px);margin:0;opacity:0}.custom-file-input:focus~.custom-file-label{border-color:#80bdff;box-shadow:0 0 0 .2rem rgba(0,123,255,.25)}.custom-file-input:disabled~.custom-file-label{background-color:#e9ecef}.custom-file-input:lang(en)~.custom-file-label:after{content:"Browse"}.custom-file-input~.custom-file-label[data-browse]:after{content:attr(data-browse)}.custom-file-label{position:absolute;top:0;right:0;left:0;z-index:1;height:calc(1.5em + .75rem + 2px);padding:.375rem .75rem;font-weight:400;line-height:1.5;color:#495057;background-color:#fff;border:1px solid #ced4da;border-radius:.25rem}.custom-file-label:after{position:absolute;top:0;right:0;bottom:0;z-index:3;display:block;height:calc(1.5em + .75rem);padding:.375rem .75rem;line-height:1.5;color:#495057;content:"Browse";background-color:#e9ecef;border-left:inherit;border-radius:0 .25rem .25rem 0}.custom-range{width:100%;height:calc(1rem + .4rem);padding:0;background-color:transparent;-webkit-appearance:none;-moz-appearance:none;appearance:none}.custom-range:focus{outline:none}.custom-range:focus::-webkit-slider-thumb{box-shadow:0 0 0 1px #fff,0 0 0 .2rem rgba(0,123,255,.25)}.custom-range:focus::-moz-range-thumb{box-shadow:0 0 0 1px #fff,0 0 0 .2rem rgba(0,123,255,.25)}.custom-range:focus::-ms-thumb{box-shadow:0 0 0 1px #fff,0 0 0 .2rem rgba(0,123,255,.25)}.custom-range::-moz-focus-outer{border:0}.custom-range::-webkit-slider-thumb{width:1rem;height:1rem;margin-top:-.25rem;background-color:#007bff;border:0;border-radius:1rem;transition:background-color .15s ease-in-out,border-color .15s ease-in-out,box-shadow .15s ease-in-out;-webkit-appearance:none;appearance:none}@media (prefers-reduced-motion:reduce){.custom-range::-webkit-slider-thumb{transition:none}}.custom-range::-webkit-slider-thumb:active{background-color:#b3d7ff}.custom-range::-webkit-slider-runnable-track{width:100%;height:.5rem;color:transparent;cursor:pointer;background-color:#dee2e6;border-color:transparent;border-radius:1rem}.custom-range::-moz-range-thumb{width:1rem;height:1rem;background-color:#007bff;border:0;border-radius:1rem;transition:background-color .15s ease-in-out,border-color .15s ease-in-out,box-shadow .15s ease-in-out;-moz-appearance:none;appearance:none}@media (prefers-reduced-motion:reduce){.custom-range::-moz-range-thumb{transition:none}}.custom-range::-moz-range-thumb:active{background-color:#b3d7ff}.custom-range::-moz-range-track{width:100%;height:.5rem;color:transparent;cursor:pointer;background-color:#dee2e6;border-color:transparent;border-radius:1rem}.custom-range::-ms-thumb{width:1rem;height:1rem;margin-top:0;margin-right:.2rem;margin-left:.2rem;background-color:#007bff;border:0;border-radius:1rem;transition:background-color .15s ease-in-out,border-color .15s ease-in-out,box-shadow .15s ease-in-out;appearance:none}@media (prefers-reduced-motion:reduce){.custom-range::-ms-thumb{transition:none}}.custom-range::-ms-thumb:active{background-color:#b3d7ff}.custom-range::-ms-track{width:100%;height:.5rem;color:transparent;cursor:pointer;background-color:transparent;border-color:transparent;border-width:.5rem}.custom-range::-ms-fill-lower{background-color:#dee2e6;border-radius:1rem}.custom-range::-ms-fill-upper{margin-right:15px;background-color:#dee2e6;border-radius:1rem}.custom-range:disabled::-webkit-slider-thumb{background-color:#adb5bd}.custom-range:disabled::-webkit-slider-runnable-track{cursor:default}.custom-range:disabled::-moz-range-thumb{background-color:#adb5bd}.custom-range:disabled::-moz-range-track{cursor:default}.custom-range:disabled::-ms-thumb{background-color:#adb5bd}.custom-control-label:before,.custom-file-label,.custom-select{transition:background-color .15s ease-in-out,border-color .15s ease-in-out,box-shadow .15s ease-in-out}@media (prefers-reduced-motion:reduce){.custom-control-label:before,.custom-file-label,.custom-select{transition:none}}.nav{display:-ms-flexbox;display:flex;-ms-flex-wrap:wrap;flex-wrap:wrap;padding-left:0;margin-bottom:0;list-style:none}.nav-link{display:block;padding:.5rem 1rem}.nav-link:hover,.nav-link:focus{text-decoration:none}.nav-link.disabled{color:#6c757d;pointer-events:none;cursor:default}.nav-tabs{border-bottom:1px solid #dee2e6}.nav-tabs .nav-item{margin-bottom:-1px}.nav-tabs .nav-link{border:1px solid transparent;border-top-left-radius:.25rem;border-top-right-radius:.25rem}.nav-tabs .nav-link:hover,.nav-tabs .nav-link:focus{border-color:#e9ecef #e9ecef #dee2e6}.nav-tabs .nav-link.disabled{color:#6c757d;background-color:transparent;border-color:transparent}.nav-tabs .nav-link.active,.nav-tabs .nav-item.show .nav-link{color:#495057;background-color:#fff;border-color:#dee2e6 #dee2e6 #fff}.nav-tabs .dropdown-menu{margin-top:-1px;border-top-left-radius:0;border-top-right-radius:0}.nav-pills .nav-link{border-radius:.25rem}.nav-pills .nav-link.active,.nav-pills .show>.nav-link{color:#fff;background-color:#007bff}.nav-fill .nav-item{-ms-flex:1 1 auto;flex:1 1 auto;text-align:center}.nav-justified .nav-item{-ms-flex-preferred-size:0;flex-basis:0;-ms-flex-positive:1;flex-grow:1;text-align:center}.tab-content>.tab-pane{display:none}.tab-content>.active{display:block}.navbar{position:relative;display:-ms-flexbox;display:flex;-ms-flex-wrap:wrap;flex-wrap:wrap;-ms-flex-align:center;align-items:center;-ms-flex-pack:justify;justify-content:space-between;padding:.5rem 1rem}.navbar>.container,.navbar>.container-fluid{display:-ms-flexbox;display:flex;-ms-flex-wrap:wrap;flex-wrap:wrap;-ms-flex-align:center;align-items:center;-ms-flex-pack:justify;justify-content:space-between}.navbar-brand{display:inline-block;padding-top:.3125rem;padding-bottom:.3125rem;margin-right:1rem;font-size:1.25rem;line-height:inherit;white-space:nowrap}.navbar-brand:hover,.navbar-brand:focus{text-decoration:none}.navbar-nav{display:-ms-flexbox;display:flex;-ms-flex-direction:column;flex-direction:column;padding-left:0;margin-bottom:0;list-style:none}.navbar-nav .nav-link{padding-right:0;padding-left:0}.navbar-nav .dropdown-menu{position:static;float:none}.navbar-text{display:inline-block;padding-top:.5rem;padding-bottom:.5rem}.navbar-collapse{-ms-flex-preferred-size:100%;flex-basis:100%;-ms-flex-positive:1;flex-grow:1;-ms-flex-align:center;align-items:center}.navbar-toggler{padding:.25rem .75rem;font-size:1.25rem;line-height:1;background-color:transparent;border:1px solid transparent;border-radius:.25rem}.navbar-toggler:hover,.navbar-toggler:focus{text-decoration:none}.navbar-toggler-icon{display:inline-block;width:1.5em;height:1.5em;vertical-align:middle;content:"";background:no-repeat center center;background-size:100% 100%}@media (max-width:575.98px){.navbar-expand-sm>.container,.navbar-expand-sm>.container-fluid{padding-right:0;padding-left:0}}@media (min-width:576px){.navbar-expand-sm{-ms-flex-flow:row nowrap;flex-flow:row nowrap;-ms-flex-pack:start;justify-content:flex-start}.navbar-expand-sm .navbar-nav{-ms-flex-direction:row;flex-direction:row}.navbar-expand-sm .navbar-nav .dropdown-menu{position:absolute}.navbar-expand-sm .navbar-nav .nav-link{padding-right:.5rem;padding-left:.5rem}.navbar-expand-sm>.container,.navbar-expand-sm>.container-fluid{-ms-flex-wrap:nowrap;flex-wrap:nowrap}.navbar-expand-sm .navbar-collapse{display:-ms-flexbox !important;display:flex !important;-ms-flex-preferred-size:auto;flex-basis:auto}.navbar-expand-sm .navbar-toggler{display:none}}@media (max-width:767.98px){.navbar-expand-md>.container,.navbar-expand-md>.container-fluid{padding-right:0;padding-left:0}}@media (min-width:768px){.navbar-expand-md{-ms-flex-flow:row nowrap;flex-flow:row nowrap;-ms-flex-pack:start;justify-content:flex-start}.navbar-expand-md .navbar-nav{-ms-flex-direction:row;flex-direction:row}.navbar-expand-md .navbar-nav .dropdown-menu{position:absolute}.navbar-expand-md .navbar-nav .nav-link{padding-right:.5rem;padding-left:.5rem}.navbar-expand-md>.container,.navbar-expand-md>.container-fluid{-ms-flex-wrap:nowrap;flex-wrap:nowrap}.navbar-expand-md .navbar-collapse{display:-ms-flexbox !important;display:flex !important;-ms-flex-preferred-size:auto;flex-basis:auto}.navbar-expand-md .navbar-toggler{display:none}}@media (max-width:991.98px){.navbar-expand-lg>.container,.navbar-expand-lg>.container-fluid{padding-right:0;padding-left:0}}@media (min-width:992px){.navbar-expand-lg{-ms-flex-flow:row nowrap;flex-flow:row nowrap;-ms-flex-pack:start;justify-content:flex-start}.navbar-expand-lg .navbar-nav{-ms-flex-direction:row;flex-direction:row}.navbar-expand-lg .navbar-nav .dropdown-menu{position:absolute}.navbar-expand-lg .navbar-nav .nav-link{padding-right:.5rem;padding-left:.5rem}.navbar-expand-lg>.container,.navbar-expand-lg>.container-fluid{-ms-flex-wrap:nowrap;flex-wrap:nowrap}.navbar-expand-lg .navbar-collapse{display:-ms-flexbox !important;display:flex !important;-ms-flex-preferred-size:auto;flex-basis:auto}.navbar-expand-lg .navbar-toggler{display:none}}@media (max-width:1199.98px){.navbar-expand-xl>.container,.navbar-expand-xl>.container-fluid{padding-right:0;padding-left:0}}@media (min-width:1200px){.navbar-expand-xl{-ms-flex-flow:row nowrap;flex-flow:row nowrap;-ms-flex-pack:start;justify-content:flex-start}.navbar-expand-xl .navbar-nav{-ms-flex-direction:row;flex-direction:row}.navbar-expand-xl .navbar-nav .dropdown-menu{position:absolute}.navbar-expand-xl .navbar-nav .nav-link{padding-right:.5rem;padding-left:.5rem}.navbar-expand-xl>.container,.navbar-expand-xl>.container-fluid{-ms-flex-wrap:nowrap;flex-wrap:nowrap}.navbar-expand-xl .navbar-collapse{display:-ms-flexbox !important;display:flex !important;-ms-flex-preferred-size:auto;flex-basis:auto}.navbar-expand-xl .navbar-toggler{display:none}}.navbar-expand{-ms-flex-flow:row nowrap;flex-flow:row nowrap;-ms-flex-pack:start;justify-content:flex-start}.navbar-expand>.container,.navbar-expand>.container-fluid{padding-right:0;padding-left:0}.navbar-expand .navbar-nav{-ms-flex-direction:row;flex-direction:row}.navbar-expand .navbar-nav .dropdown-menu{position:absolute}.navbar-expand .navbar-nav .nav-link{padding-right:.5rem;padding-left:.5rem}.navbar-expand>.container,.navbar-expand>.container-fluid{-ms-flex-wrap:nowrap;flex-wrap:nowrap}.navbar-expand .navbar-collapse{display:-ms-flexbox !important;display:flex !important;-ms-flex-preferred-size:auto;flex-basis:auto}.navbar-expand .navbar-toggler{display:none}.navbar-light .navbar-brand{color:rgba(0,0,0,.9)}.navbar-light .navbar-brand:hover,.navbar-light .navbar-brand:focus{color:rgba(0,0,0,.9)}.navbar-light .navbar-nav .nav-link{color:rgba(0,0,0,.5)}.navbar-light .navbar-nav .nav-link:hover,.navbar-light .navbar-nav .nav-link:focus{color:rgba(0,0,0,.7)}.navbar-light .navbar-nav .nav-link.disabled{color:rgba(0,0,0,.3)}.navbar-light .navbar-nav .show>.nav-link,.navbar-light .navbar-nav .active>.nav-link,.navbar-light .navbar-nav .nav-link.show,.navbar-light .navbar-nav .nav-link.active{color:rgba(0,0,0,.9)}.navbar-light .navbar-toggler{color:rgba(0,0,0,.5);border-color:rgba(0,0,0,.1)}.navbar-light .navbar-toggler-icon{background-image:url("data:image/svg+xml,%3csvg viewBox='0 0 30 30' xmlns='http://www.w3.org/2000/svg'%3e%3cpath stroke='rgba(0, 0, 0, 0.5)' stroke-width='2' stroke-linecap='round' stroke-miterlimit='10' d='M4 7h22M4 15h22M4 23h22'/%3e%3c/svg%3e")}.navbar-light .navbar-text{color:rgba(0,0,0,.5)}.navbar-light .navbar-text a{color:rgba(0,0,0,.9)}.navbar-light .navbar-text a:hover,.navbar-light .navbar-text a:focus{color:rgba(0,0,0,.9)}.navbar-dark .navbar-brand{color:#fff}.navbar-dark .navbar-brand:hover,.navbar-dark .navbar-brand:focus{color:#fff}.navbar-dark .navbar-nav .nav-link{color:rgba(255,255,255,.5)}.navbar-dark .navbar-nav .nav-link:hover,.navbar-dark .navbar-nav .nav-link:focus{color:rgba(255,255,255,.75)}.navbar-dark .navbar-nav .nav-link.disabled{color:rgba(255,255,255,.25)}.navbar-dark .navbar-nav .show>.nav-link,.navbar-dark .navbar-nav .active>.nav-link,.navbar-dark .navbar-nav .nav-link.show,.navbar-dark .navbar-nav .nav-link.active{color:#fff}.navbar-dark .navbar-toggler{color:rgba(255,255,255,.5);border-color:rgba(255,255,255,.1)}.navbar-dark .navbar-toggler-icon{background-image:url("data:image/svg+xml,%3csvg viewBox='0 0 30 30' xmlns='http://www.w3.org/2000/svg'%3e%3cpath stroke='rgba(255, 255, 255, 0.5)' stroke-width='2' stroke-linecap='round' stroke-miterlimit='10' d='M4 7h22M4 15h22M4 23h22'/%3e%3c/svg%3e")}.navbar-dark .navbar-text{color:rgba(255,255,255,.5)}.navbar-dark .navbar-text a{color:#fff}.navbar-dark .navbar-text a:hover,.navbar-dark .navbar-text a:focus{color:#fff}.card{position:relative;display:-ms-flexbox;display:flex;-ms-flex-direction:column;flex-direction:column;min-width:0;word-wrap:break-word;background-color:#fff;background-clip:border-box;border:1px solid rgba(0,0,0,.125);border-radius:.25rem}.card>hr{margin-right:0;margin-left:0}.card>.list-group:first-child .list-group-item:first-child{border-top-left-radius:.25rem;border-top-right-radius:.25rem}.card>.list-group:last-child .list-group-item:last-child{border-bottom-right-radius:.25rem;border-bottom-left-radius:.25rem}.card-body{-ms-flex:1 1 auto;flex:1 1 auto;padding:1.25rem}.card-title{margin-bottom:.75rem}.card-subtitle{margin-top:-.375rem;margin-bottom:0}.card-text:last-child{margin-bottom:0}.card-link:hover{text-decoration:none}.card-link+.card-link{margin-left:1.25rem}.card-header{padding:.75rem 1.25rem;margin-bottom:0;background-color:rgba(0,0,0,.03);border-bottom:1px solid rgba(0,0,0,.125)}.card-header:first-child{border-radius:calc(.25rem - 1px) calc(.25rem - 1px) 0 0}.card-header+.list-group .list-group-item:first-child{border-top:0}.card-footer{padding:.75rem 1.25rem;background-color:rgba(0,0,0,.03);border-top:1px solid rgba(0,0,0,.125)}.card-footer:last-child{border-radius:0 0 calc(.25rem - 1px) calc(.25rem - 1px)}.card-header-tabs{margin-right:-.625rem;margin-bottom:-.75rem;margin-left:-.625rem;border-bottom:0}.card-header-pills{margin-right:-.625rem;margin-left:-.625rem}.card-img-overlay{position:absolute;top:0;right:0;bottom:0;left:0;padding:1.25rem}.card-img{width:100%;border-radius:calc(.25rem - 1px)}.card-img-top{width:100%;border-top-left-radius:calc(.25rem - 1px);border-top-right-radius:calc(.25rem - 1px)}.card-img-bottom{width:100%;border-bottom-right-radius:calc(.25rem - 1px);border-bottom-left-radius:calc(.25rem - 1px)}.card-deck{display:-ms-flexbox;display:flex;-ms-flex-direction:column;flex-direction:column}.card-deck .card{margin-bottom:15px}@media (min-width:576px){.card-deck{-ms-flex-flow:row wrap;flex-flow:row wrap;margin-right:-15px;margin-left:-15px}.card-deck .card{display:-ms-flexbox;display:flex;-ms-flex:1 0 0%;flex:1 0 0%;-ms-flex-direction:column;flex-direction:column;margin-right:15px;margin-bottom:0;margin-left:15px}}.card-group{display:-ms-flexbox;display:flex;-ms-flex-direction:column;flex-direction:column}.card-group>.card{margin-bottom:15px}@media (min-width:576px){.card-group{-ms-flex-flow:row wrap;flex-flow:row wrap}.card-group>.card{-ms-flex:1 0 0%;flex:1 0 0%;margin-bottom:0}.card-group>.card+.card{margin-left:0;border-left:0}.card-group>.card:not(:last-child){border-top-right-radius:0;border-bottom-right-radius:0}.card-group>.card:not(:last-child) .card-img-top,.card-group>.card:not(:last-child) .card-header{border-top-right-radius:0}.card-group>.card:not(:last-child) .card-img-bottom,.card-group>.card:not(:last-child) .card-footer{border-bottom-right-radius:0}.card-group>.card:not(:first-child){border-top-left-radius:0;border-bottom-left-radius:0}.card-group>.card:not(:first-child) .card-img-top,.card-group>.card:not(:first-child) .card-header{border-top-left-radius:0}.card-group>.card:not(:first-child) .card-img-bottom,.card-group>.card:not(:first-child) .card-footer{border-bottom-left-radius:0}}.card-columns .card{margin-bottom:.75rem}@media (min-width:576px){.card-columns{-webkit-column-count:3;-moz-column-count:3;column-count:3;-webkit-column-gap:1.25rem;-moz-column-gap:1.25rem;column-gap:1.25rem;orphans:1;widows:1}.card-columns .card{display:inline-block;width:100%}}.accordion>.card{overflow:hidden}.accordion>.card:not(:first-of-type) .card-header:first-child{border-radius:0}.accordion>.card:not(:first-of-type):not(:last-of-type){border-bottom:0;border-radius:0}.accordion>.card:first-of-type{border-bottom:0;border-bottom-right-radius:0;border-bottom-left-radius:0}.accordion>.card:last-of-type{border-top-left-radius:0;border-top-right-radius:0}.accordion>.card .card-header{margin-bottom:-1px}.breadcrumb{display:-ms-flexbox;display:flex;-ms-flex-wrap:wrap;flex-wrap:wrap;padding:.75rem 1rem;margin-bottom:1rem;list-style:none;background-color:#e9ecef;border-radius:.25rem}.breadcrumb-item+.breadcrumb-item{padding-left:.5rem}.breadcrumb-item+.breadcrumb-item:before{display:inline-block;padding-right:.5rem;color:#6c757d;content:"/"}.breadcrumb-item+.breadcrumb-item:hover:before{text-decoration:underline}.breadcrumb-item+.breadcrumb-item:hover:before{text-decoration:none}.breadcrumb-item.active{color:#6c757d}.pagination{display:-ms-flexbox;display:flex;padding-left:0;list-style:none;border-radius:.25rem}.page-link{position:relative;display:block;padding:.5rem .75rem;margin-left:-1px;line-height:1.25;color:#007bff;background-color:#fff;border:1px solid #dee2e6}.page-link:hover{z-index:2;color:#0056b3;text-decoration:none;background-color:#e9ecef;border-color:#dee2e6}.page-link:focus{z-index:2;outline:0;box-shadow:0 0 0 .2rem rgba(0,123,255,.25)}.page-item:first-child .page-link{margin-left:0;border-top-left-radius:.25rem;border-bottom-left-radius:.25rem}.page-item:last-child .page-link{border-top-right-radius:.25rem;border-bottom-right-radius:.25rem}.page-item.active .page-link{z-index:1;color:#fff;background-color:#007bff;border-color:#007bff}.page-item.disabled .page-link{color:#6c757d;pointer-events:none;cursor:auto;background-color:#fff;border-color:#dee2e6}.pagination-lg .page-link{padding:.75rem 1.5rem;font-size:1.25rem;line-height:1.5}.pagination-lg .page-item:first-child .page-link{border-top-left-radius:.3rem;border-bottom-left-radius:.3rem}.pagination-lg .page-item:last-child .page-link{border-top-right-radius:.3rem;border-bottom-right-radius:.3rem}.pagination-sm .page-link{padding:.25rem .5rem;font-size:.875rem;line-height:1.5}.pagination-sm .page-item:first-child .page-link{border-top-left-radius:.2rem;border-bottom-left-radius:.2rem}.pagination-sm .page-item:last-child .page-link{border-top-right-radius:.2rem;border-bottom-right-radius:.2rem}.badge{display:inline-block;padding:.25em .4em;font-size:75%;font-weight:700;line-height:1;text-align:center;white-space:nowrap;vertical-align:baseline;border-radius:.25rem;transition:color .15s ease-in-out,background-color .15s ease-in-out,border-color .15s ease-in-out,box-shadow .15s ease-in-out}@media (prefers-reduced-motion:reduce){.badge{transition:none}}a.badge:hover,a.badge:focus{text-decoration:none}.badge:empty{display:none}.btn .badge{position:relative;top:-1px}.badge-pill{padding-right:.6em;padding-left:.6em;border-radius:10rem}.badge-primary{color:#fff;background-color:#007bff}a.badge-primary:hover,a.badge-primary:focus{color:#fff;background-color:#0062cc}a.badge-primary:focus,a.badge-primary.focus{outline:0;box-shadow:0 0 0 .2rem rgba(0,123,255,.5)}.badge-secondary{color:#fff;background-color:#6c757d}a.badge-secondary:hover,a.badge-secondary:focus{color:#fff;background-color:#545b62}a.badge-secondary:focus,a.badge-secondary.focus{outline:0;box-shadow:0 0 0 .2rem rgba(108,117,125,.5)}.badge-success{color:#fff;background-color:#28a745}a.badge-success:hover,a.badge-success:focus{color:#fff;background-color:#1e7e34}a.badge-success:focus,a.badge-success.focus{outline:0;box-shadow:0 0 0 .2rem rgba(40,167,69,.5)}.badge-info{color:#fff;background-color:#17a2b8}a.badge-info:hover,a.badge-info:focus{color:#fff;background-color:#117a8b}a.badge-info:focus,a.badge-info.focus{outline:0;box-shadow:0 0 0 .2rem rgba(23,162,184,.5)}.badge-warning{color:#212529;background-color:#ffc107}a.badge-warning:hover,a.badge-warning:focus{color:#212529;background-color:#d39e00}a.badge-warning:focus,a.badge-warning.focus{outline:0;box-shadow:0 0 0 .2rem rgba(255,193,7,.5)}.badge-danger{color:#fff;background-color:#dc3545}a.badge-danger:hover,a.badge-danger:focus{color:#fff;background-color:#bd2130}a.badge-danger:focus,a.badge-danger.focus{outline:0;box-shadow:0 0 0 .2rem rgba(220,53,69,.5)}.badge-light{color:#212529;background-color:#f8f9fa}a.badge-light:hover,a.badge-light:focus{color:#212529;background-color:#dae0e5}a.badge-light:focus,a.badge-light.focus{outline:0;box-shadow:0 0 0 .2rem rgba(248,249,250,.5)}.badge-dark{color:#fff;background-color:#343a40}a.badge-dark:hover,a.badge-dark:focus{color:#fff;background-color:#1d2124}a.badge-dark:focus,a.badge-dark.focus{outline:0;box-shadow:0 0 0 .2rem rgba(52,58,64,.5)}.jumbotron{padding:2rem 1rem;margin-bottom:2rem;background-color:#e9ecef;border-radius:.3rem}@media (min-width:576px){.jumbotron{padding:4rem 2rem}}.jumbotron-fluid{padding-right:0;padding-left:0;border-radius:0}.alert{position:relative;padding:.75rem 1.25rem;margin-bottom:1rem;border:1px solid transparent;border-radius:.25rem}.alert-heading{color:inherit}.alert-link{font-weight:700}.alert-dismissible{padding-right:4rem}.alert-dismissible .close{position:absolute;top:0;right:0;padding:.75rem 1.25rem;color:inherit}.alert-primary{color:#004085;background-color:#cce5ff;border-color:#b8daff}.alert-primary hr{border-top-color:#9fcdff}.alert-primary .alert-link{color:#002752}.alert-secondary{color:#383d41;background-color:#e2e3e5;border-color:#d6d8db}.alert-secondary hr{border-top-color:#c8cbcf}.alert-secondary .alert-link{color:#202326}.alert-success{color:#155724;background-color:#d4edda;border-color:#c3e6cb}.alert-success hr{border-top-color:#b1dfbb}.alert-success .alert-link{color:#0b2e13}.alert-info{color:#0c5460;background-color:#d1ecf1;border-color:#bee5eb}.alert-info hr{border-top-color:#abdde5}.alert-info .alert-link{color:#062c33}.alert-warning{color:#856404;background-color:#fff3cd;border-color:#ffeeba}.alert-warning hr{border-top-color:#ffe8a1}.alert-warning .alert-link{color:#533f03}.alert-danger{color:#721c24;background-color:#f8d7da;border-color:#f5c6cb}.alert-danger hr{border-top-color:#f1b0b7}.alert-danger .alert-link{color:#491217}.alert-light{color:#818182;background-color:#fefefe;border-color:#fdfdfe}.alert-light hr{border-top-color:#ececf6}.alert-light .alert-link{color:#686868}.alert-dark{color:#1b1e21;background-color:#d6d8d9;border-color:#c6c8ca}.alert-dark hr{border-top-color:#b9bbbe}.alert-dark .alert-link{color:#040505}@-webkit-keyframes progress-bar-stripes{from{background-position:1rem 0}to{background-position:0 0}}@keyframes progress-bar-stripes{from{background-position:1rem 0}to{background-position:0 0}}.progress{display:-ms-flexbox;display:flex;height:1rem;overflow:hidden;font-size:.75rem;background-color:#e9ecef;border-radius:.25rem}.progress-bar{display:-ms-flexbox;display:flex;-ms-flex-direction:column;flex-direction:column;-ms-flex-pack:center;justify-content:center;color:#fff;text-align:center;white-space:nowrap;background-color:#007bff;transition:width .6s ease}@media (prefers-reduced-motion:reduce){.progress-bar{transition:none}}.progress-bar-striped{background-image:linear-gradient(45deg,rgba(255,255,255,.15) 25%,transparent 25%,transparent 50%,rgba(255,255,255,.15) 50%,rgba(255,255,255,.15) 75%,transparent 75%,transparent);background-size:1rem 1rem}.progress-bar-animated{-webkit-animation:progress-bar-stripes 1s linear infinite;animation:progress-bar-stripes 1s linear infinite}@media (prefers-reduced-motion:reduce){.progress-bar-animated{-webkit-animation:none;animation:none}}.media{display:-ms-flexbox;display:flex;-ms-flex-align:start;align-items:flex-start}.media-body{-ms-flex:1;flex:1}.list-group{display:-ms-flexbox;display:flex;-ms-flex-direction:column;flex-direction:column;padding-left:0;margin-bottom:0}.list-group-item-action{width:100%;color:#495057;text-align:inherit}.list-group-item-action:hover,.list-group-item-action:focus{z-index:1;color:#495057;text-decoration:none;background-color:#f8f9fa}.list-group-item-action:active{color:#212529;background-color:#e9ecef}.list-group-item{position:relative;display:block;padding:.75rem 1.25rem;margin-bottom:-1px;background-color:#fff;border:1px solid rgba(0,0,0,.125)}.list-group-item:first-child{border-top-left-radius:.25rem;border-top-right-radius:.25rem}.list-group-item:last-child{margin-bottom:0;border-bottom-right-radius:.25rem;border-bottom-left-radius:.25rem}.list-group-item.disabled,.list-group-item:disabled{color:#6c757d;pointer-events:none;background-color:#fff}.list-group-item.active{z-index:2;color:#fff;background-color:#007bff;border-color:#007bff}.list-group-horizontal{-ms-flex-direction:row;flex-direction:row}.list-group-horizontal .list-group-item{margin-right:-1px;margin-bottom:0}.list-group-horizontal .list-group-item:first-child{border-top-left-radius:.25rem;border-bottom-left-radius:.25rem;border-top-right-radius:0}.list-group-horizontal .list-group-item:last-child{margin-right:0;border-top-right-radius:.25rem;border-bottom-right-radius:.25rem;border-bottom-left-radius:0}@media (min-width:576px){.list-group-horizontal-sm{-ms-flex-direction:row;flex-direction:row}.list-group-horizontal-sm .list-group-item{margin-right:-1px;margin-bottom:0}.list-group-horizontal-sm .list-group-item:first-child{border-top-left-radius:.25rem;border-bottom-left-radius:.25rem;border-top-right-radius:0}.list-group-horizontal-sm .list-group-item:last-child{margin-right:0;border-top-right-radius:.25rem;border-bottom-right-radius:.25rem;border-bottom-left-radius:0}}@media (min-width:768px){.list-group-horizontal-md{-ms-flex-direction:row;flex-direction:row}.list-group-horizontal-md .list-group-item{margin-right:-1px;margin-bottom:0}.list-group-horizontal-md .list-group-item:first-child{border-top-left-radius:.25rem;border-bottom-left-radius:.25rem;border-top-right-radius:0}.list-group-horizontal-md .list-group-item:last-child{margin-right:0;border-top-right-radius:.25rem;border-bottom-right-radius:.25rem;border-bottom-left-radius:0}}@media (min-width:992px){.list-group-horizontal-lg{-ms-flex-direction:row;flex-direction:row}.list-group-horizontal-lg .list-group-item{margin-right:-1px;margin-bottom:0}.list-group-horizontal-lg .list-group-item:first-child{border-top-left-radius:.25rem;border-bottom-left-radius:.25rem;border-top-right-radius:0}.list-group-horizontal-lg .list-group-item:last-child{margin-right:0;border-top-right-radius:.25rem;border-bottom-right-radius:.25rem;border-bottom-left-radius:0}}@media (min-width:1200px){.list-group-horizontal-xl{-ms-flex-direction:row;flex-direction:row}.list-group-horizontal-xl .list-group-item{margin-right:-1px;margin-bottom:0}.list-group-horizontal-xl .list-group-item:first-child{border-top-left-radius:.25rem;border-bottom-left-radius:.25rem;border-top-right-radius:0}.list-group-horizontal-xl .list-group-item:last-child{margin-right:0;border-top-right-radius:.25rem;border-bottom-right-radius:.25rem;border-bottom-left-radius:0}}.list-group-flush .list-group-item{border-right:0;border-left:0;border-radius:0}.list-group-flush .list-group-item:last-child{margin-bottom:-1px}.list-group-flush:first-child .list-group-item:first-child{border-top:0}.list-group-flush:last-child .list-group-item:last-child{margin-bottom:0;border-bottom:0}.list-group-item-primary{color:#004085;background-color:#b8daff}.list-group-item-primary.list-group-item-action:hover,.list-group-item-primary.list-group-item-action:focus{color:#004085;background-color:#9fcdff}.list-group-item-primary.list-group-item-action.active{color:#fff;background-color:#004085;border-color:#004085}.list-group-item-secondary{color:#383d41;background-color:#d6d8db}.list-group-item-secondary.list-group-item-action:hover,.list-group-item-secondary.list-group-item-action:focus{color:#383d41;background-color:#c8cbcf}.list-group-item-secondary.list-group-item-action.active{color:#fff;background-color:#383d41;border-color:#383d41}.list-group-item-success{color:#155724;background-color:#c3e6cb}.list-group-item-success.list-group-item-action:hover,.list-group-item-success.list-group-item-action:focus{color:#155724;background-color:#b1dfbb}.list-group-item-success.list-group-item-action.active{color:#fff;background-color:#155724;border-color:#155724}.list-group-item-info{color:#0c5460;background-color:#bee5eb}.list-group-item-info.list-group-item-action:hover,.list-group-item-info.list-group-item-action:focus{color:#0c5460;background-color:#abdde5}.list-group-item-info.list-group-item-action.active{color:#fff;background-color:#0c5460;border-color:#0c5460}.list-group-item-warning{color:#856404;background-color:#ffeeba}.list-group-item-warning.list-group-item-action:hover,.list-group-item-warning.list-group-item-action:focus{color:#856404;background-color:#ffe8a1}.list-group-item-warning.list-group-item-action.active{color:#fff;background-color:#856404;border-color:#856404}.list-group-item-danger{color:#721c24;background-color:#f5c6cb}.list-group-item-danger.list-group-item-action:hover,.list-group-item-danger.list-group-item-action:focus{color:#721c24;background-color:#f1b0b7}.list-group-item-danger.list-group-item-action.active{color:#fff;background-color:#721c24;border-color:#721c24}.list-group-item-light{color:#818182;background-color:#fdfdfe}.list-group-item-light.list-group-item-action:hover,.list-group-item-light.list-group-item-action:focus{color:#818182;background-color:#ececf6}.list-group-item-light.list-group-item-action.active{color:#fff;background-color:#818182;border-color:#818182}.list-group-item-dark{color:#1b1e21;background-color:#c6c8ca}.list-group-item-dark.list-group-item-action:hover,.list-group-item-dark.list-group-item-action:focus{color:#1b1e21;background-color:#b9bbbe}.list-group-item-dark.list-group-item-action.active{color:#fff;background-color:#1b1e21;border-color:#1b1e21}.close{float:right;font-size:1.5rem;font-weight:700;line-height:1;color:#000;text-shadow:0 1px 0 #fff;opacity:.5}.close:hover{color:#000;text-decoration:none}.close:not(:disabled):not(.disabled):hover,.close:not(:disabled):not(.disabled):focus{opacity:.75}button.close{padding:0;background-color:transparent;border:0;-webkit-appearance:none;-moz-appearance:none;appearance:none}a.close.disabled{pointer-events:none}.toast{max-width:350px;overflow:hidden;font-size:.875rem;background-color:rgba(255,255,255,.85);background-clip:padding-box;border:1px solid rgba(0,0,0,.1);box-shadow:0 .25rem .75rem rgba(0,0,0,.1);-webkit-backdrop-filter:blur(10px);backdrop-filter:blur(10px);opacity:0;border-radius:.25rem}.toast:not(:last-child){margin-bottom:.75rem}.toast.showing{opacity:1}.toast.show{display:block;opacity:1}.toast.hide{display:none}.toast-header{display:-ms-flexbox;display:flex;-ms-flex-align:center;align-items:center;padding:.25rem .75rem;color:#6c757d;background-color:rgba(255,255,255,.85);background-clip:padding-box;border-bottom:1px solid rgba(0,0,0,.05)}.toast-body{padding:.75rem}.modal-open{overflow:hidden}.modal-open .modal{overflow-x:hidden;overflow-y:auto}.modal{position:fixed;top:0;left:0;z-index:1050;display:none;width:100%;height:100%;overflow:hidden;outline:0}.modal-dialog{position:relative;width:auto;margin:.5rem;pointer-events:none}.modal.fade .modal-dialog{transition:-webkit-transform .3s ease-out;transition:transform .3s ease-out;transition:transform .3s ease-out,-webkit-transform .3s ease-out;-webkit-transform:translate(0,-50px);transform:translate(0,-50px)}@media (prefers-reduced-motion:reduce){.modal.fade .modal-dialog{transition:none}}.modal.show .modal-dialog{-webkit-transform:none;transform:none}.modal-dialog-scrollable{display:-ms-flexbox;display:flex;max-height:calc(100% - 1rem)}.modal-dialog-scrollable .modal-content{max-height:calc(100vh - 1rem);overflow:hidden}.modal-dialog-scrollable .modal-header,.modal-dialog-scrollable .modal-footer{-ms-flex-negative:0;flex-shrink:0}.modal-dialog-scrollable .modal-body{overflow-y:auto}.modal-dialog-centered{display:-ms-flexbox;display:flex;-ms-flex-align:center;align-items:center;min-height:calc(100% - 1rem)}.modal-dialog-centered:before{display:block;height:calc(100vh - 1rem);content:""}.modal-dialog-centered.modal-dialog-scrollable{-ms-flex-direction:column;flex-direction:column;-ms-flex-pack:center;justify-content:center;height:100%}.modal-dialog-centered.modal-dialog-scrollable .modal-content{max-height:none}.modal-dialog-centered.modal-dialog-scrollable:before{content:none}.modal-content{position:relative;display:-ms-flexbox;display:flex;-ms-flex-direction:column;flex-direction:column;width:100%;pointer-events:auto;background-color:#fff;background-clip:padding-box;border:1px solid rgba(0,0,0,.2);border-radius:.3rem;outline:0}.modal-backdrop{position:fixed;top:0;left:0;z-index:1040;width:100vw;height:100vh;background-color:#000}.modal-backdrop.fade{opacity:0}.modal-backdrop.show{opacity:.5}.modal-header{display:-ms-flexbox;display:flex;-ms-flex-align:start;align-items:flex-start;-ms-flex-pack:justify;justify-content:space-between;padding:1rem;border-bottom:1px solid #dee2e6;border-top-left-radius:.3rem;border-top-right-radius:.3rem}.modal-header .close{padding:1rem;margin:-1rem -1rem -1rem auto}.modal-title{margin-bottom:0;line-height:1.5}.modal-body{position:relative;-ms-flex:1 1 auto;flex:1 1 auto;padding:1rem}.modal-footer{display:-ms-flexbox;display:flex;-ms-flex-align:center;align-items:center;-ms-flex-pack:end;justify-content:flex-end;padding:1rem;border-top:1px solid #dee2e6;border-bottom-right-radius:.3rem;border-bottom-left-radius:.3rem}.modal-footer>:not(:first-child){margin-left:.25rem}.modal-footer>:not(:last-child){margin-right:.25rem}.modal-scrollbar-measure{position:absolute;top:-9999px;width:50px;height:50px;overflow:scroll}@media (min-width:576px){.modal-dialog{max-width:500px;margin:1.75rem auto}.modal-dialog-scrollable{max-height:calc(100% - 3.5rem)}.modal-dialog-scrollable .modal-content{max-height:calc(100vh - 3.5rem)}.modal-dialog-centered{min-height:calc(100% - 3.5rem)}.modal-dialog-centered:before{height:calc(100vh - 3.5rem)}.modal-sm{max-width:300px}}@media (min-width:992px){.modal-lg,.modal-xl{max-width:800px}}@media (min-width:1200px){.modal-xl{max-width:1140px}}.tooltip{position:absolute;z-index:1070;display:block;margin:0;font-family:-apple-system,BlinkMacSystemFont,"Segoe UI",Roboto,"Helvetica Neue",Arial,"Noto Sans",sans-serif,"Apple Color Emoji","Segoe UI Emoji","Segoe UI Symbol","Noto Color Emoji";font-style:normal;font-weight:400;line-height:1.5;text-align:left;text-align:start;text-decoration:none;text-shadow:none;text-transform:none;letter-spacing:normal;word-break:normal;word-spacing:normal;white-space:normal;line-break:auto;font-size:.875rem;word-wrap:break-word;opacity:0}.tooltip.show{opacity:.9}.tooltip .arrow{position:absolute;display:block;width:.8rem;height:.4rem}.tooltip .arrow:before{position:absolute;content:"";border-color:transparent;border-style:solid}.bs-tooltip-top,.bs-tooltip-auto[x-placement^=top]{padding:.4rem 0}.bs-tooltip-top .arrow,.bs-tooltip-auto[x-placement^=top] .arrow{bottom:0}.bs-tooltip-top .arrow:before,.bs-tooltip-auto[x-placement^=top] .arrow:before{top:0;border-width:.4rem .4rem 0;border-top-color:#000}.bs-tooltip-right,.bs-tooltip-auto[x-placement^=right]{padding:0 .4rem}.bs-tooltip-right .arrow,.bs-tooltip-auto[x-placement^=right] .arrow{left:0;width:.4rem;height:.8rem}.bs-tooltip-right .arrow:before,.bs-tooltip-auto[x-placement^=right] .arrow:before{right:0;border-width:.4rem .4rem .4rem 0;border-right-color:#000}.bs-tooltip-bottom,.bs-tooltip-auto[x-placement^=bottom]{padding:.4rem 0}.bs-tooltip-bottom .arrow,.bs-tooltip-auto[x-placement^=bottom] .arrow{top:0}.bs-tooltip-bottom .arrow:before,.bs-tooltip-auto[x-placement^=bottom] .arrow:before{bottom:0;border-width:0 .4rem .4rem;border-bottom-color:#000}.bs-tooltip-left,.bs-tooltip-auto[x-placement^=left]{padding:0 .4rem}.bs-tooltip-left .arrow,.bs-tooltip-auto[x-placement^=left] .arrow{right:0;width:.4rem;height:.8rem}.bs-tooltip-left .arrow:before,.bs-tooltip-auto[x-placement^=left] .arrow:before{left:0;border-width:.4rem 0 .4rem .4rem;border-left-color:#000}.tooltip-inner{max-width:200px;padding:.25rem .5rem;color:#fff;text-align:center;background-color:#000;border-radius:.25rem}.popover{position:absolute;top:0;left:0;z-index:1060;display:block;max-width:276px;font-family:-apple-system,BlinkMacSystemFont,"Segoe UI",Roboto,"Helvetica Neue",Arial,"Noto Sans",sans-serif,"Apple Color Emoji","Segoe UI Emoji","Segoe UI Symbol","Noto Color Emoji";font-style:normal;font-weight:400;line-height:1.5;text-align:left;text-align:start;text-decoration:none;text-shadow:none;text-transform:none;letter-spacing:normal;word-break:normal;word-spacing:normal;white-space:normal;line-break:auto;font-size:.875rem;word-wrap:break-word;background-color:#fff;background-clip:padding-box;border:1px solid rgba(0,0,0,.2);border-radius:.3rem}.popover .arrow{position:absolute;display:block;width:1rem;height:.5rem;margin:0 .3rem}.popover .arrow:before,.popover .arrow:after{position:absolute;display:block;content:"";border-color:transparent;border-style:solid}.bs-popover-top,.bs-popover-auto[x-placement^=top]{margin-bottom:.5rem}.bs-popover-top>.arrow,.bs-popover-auto[x-placement^=top]>.arrow{bottom:calc((.5rem + 1px)*-1)}.bs-popover-top>.arrow:before,.bs-popover-auto[x-placement^=top]>.arrow:before{bottom:0;border-width:.5rem .5rem 0;border-top-color:rgba(0,0,0,.25)}.bs-popover-top>.arrow:after,.bs-popover-auto[x-placement^=top]>.arrow:after{bottom:1px;border-width:.5rem .5rem 0;border-top-color:#fff}.bs-popover-right,.bs-popover-auto[x-placement^=right]{margin-left:.5rem}.bs-popover-right>.arrow,.bs-popover-auto[x-placement^=right]>.arrow{left:calc((.5rem + 1px)*-1);width:.5rem;height:1rem;margin:.3rem 0}.bs-popover-right>.arrow:before,.bs-popover-auto[x-placement^=right]>.arrow:before{left:0;border-width:.5rem .5rem .5rem 0;border-right-color:rgba(0,0,0,.25)}.bs-popover-right>.arrow:after,.bs-popover-auto[x-placement^=right]>.arrow:after{left:1px;border-width:.5rem .5rem .5rem 0;border-right-color:#fff}.bs-popover-bottom,.bs-popover-auto[x-placement^=bottom]{margin-top:.5rem}.bs-popover-bottom>.arrow,.bs-popover-auto[x-placement^=bottom]>.arrow{top:calc((.5rem + 1px)*-1)}.bs-popover-bottom>.arrow:before,.bs-popover-auto[x-placement^=bottom]>.arrow:before{top:0;border-width:0 .5rem .5rem;border-bottom-color:rgba(0,0,0,.25)}.bs-popover-bottom>.arrow:after,.bs-popover-auto[x-placement^=bottom]>.arrow:after{top:1px;border-width:0 .5rem .5rem;border-bottom-color:#fff}.bs-popover-bottom .popover-header:before,.bs-popover-auto[x-placement^=bottom] .popover-header:before{position:absolute;top:0;left:50%;display:block;width:1rem;margin-left:-.5rem;content:"";border-bottom:1px solid #f7f7f7}.bs-popover-left,.bs-popover-auto[x-placement^=left]{margin-right:.5rem}.bs-popover-left>.arrow,.bs-popover-auto[x-placement^=left]>.arrow{right:calc((.5rem + 1px)*-1);width:.5rem;height:1rem;margin:.3rem 0}.bs-popover-left>.arrow:before,.bs-popover-auto[x-placement^=left]>.arrow:before{right:0;border-width:.5rem 0 .5rem .5rem;border-left-color:rgba(0,0,0,.25)}.bs-popover-left>.arrow:after,.bs-popover-auto[x-placement^=left]>.arrow:after{right:1px;border-width:.5rem 0 .5rem .5rem;border-left-color:#fff}.popover-header{padding:.5rem .75rem;margin-bottom:0;font-size:1rem;background-color:#f7f7f7;border-bottom:1px solid #ebebeb;border-top-left-radius:calc(.3rem - 1px);border-top-right-radius:calc(.3rem - 1px)}.popover-header:empty{display:none}.popover-body{padding:.5rem .75rem;color:#212529}.carousel{position:relative}.carousel.pointer-event{-ms-touch-action:pan-y;touch-action:pan-y}.carousel-inner{position:relative;width:100%;overflow:hidden}.carousel-inner:after{display:block;clear:both;content:""}.carousel-item{position:relative;display:none;float:left;width:100%;margin-right:-100%;-webkit-backface-visibility:hidden;backface-visibility:hidden;transition:-webkit-transform .6s ease-in-out;transition:transform .6s ease-in-out;transition:transform .6s ease-in-out,-webkit-transform .6s ease-in-out}@media (prefers-reduced-motion:reduce){.carousel-item{transition:none}}.carousel-item.active,.carousel-item-next,.carousel-item-prev{display:block}.carousel-item-next:not(.carousel-item-left),.active.carousel-item-right{-webkit-transform:translateX(100%);transform:translateX(100%)}.carousel-item-prev:not(.carousel-item-right),.active.carousel-item-left{-webkit-transform:translateX(-100%);transform:translateX(-100%)}.carousel-fade .carousel-item{opacity:0;transition-property:opacity;-webkit-transform:none;transform:none}.carousel-fade .carousel-item.active,.carousel-fade .carousel-item-next.carousel-item-left,.carousel-fade .carousel-item-prev.carousel-item-right{z-index:1;opacity:1}.carousel-fade .active.carousel-item-left,.carousel-fade .active.carousel-item-right{z-index:0;opacity:0;transition:0s .6s opacity}@media (prefers-reduced-motion:reduce){.carousel-fade .active.carousel-item-left,.carousel-fade .active.carousel-item-right{transition:none}}.carousel-control-prev,.carousel-control-next{position:absolute;top:0;bottom:0;z-index:1;display:-ms-flexbox;display:flex;-ms-flex-align:center;align-items:center;-ms-flex-pack:center;justify-content:center;width:15%;color:#fff;text-align:center;opacity:.5;transition:opacity .15s ease}@media (prefers-reduced-motion:reduce){.carousel-control-prev,.carousel-control-next{transition:none}}.carousel-control-prev:hover,.carousel-control-prev:focus,.carousel-control-next:hover,.carousel-control-next:focus{color:#fff;text-decoration:none;outline:0;opacity:.9}.carousel-control-prev{left:0}.carousel-control-next{right:0}.carousel-control-prev-icon,.carousel-control-next-icon{display:inline-block;width:20px;height:20px;background:no-repeat 50%/100% 100%}.carousel-control-prev-icon{background-image:url("data:image/svg+xml,%3csvg xmlns='http://www.w3.org/2000/svg' fill='%23fff' viewBox='0 0 8 8'%3e%3cpath d='M5.25 0l-4 4 4 4 1.5-1.5-2.5-2.5 2.5-2.5-1.5-1.5z'/%3e%3c/svg%3e")}.carousel-control-next-icon{background-image:url("data:image/svg+xml,%3csvg xmlns='http://www.w3.org/2000/svg' fill='%23fff' viewBox='0 0 8 8'%3e%3cpath d='M2.75 0l-1.5 1.5 2.5 2.5-2.5 2.5 1.5 1.5 4-4-4-4z'/%3e%3c/svg%3e")}.carousel-indicators{position:absolute;right:0;bottom:0;left:0;z-index:15;display:-ms-flexbox;display:flex;-ms-flex-pack:center;justify-content:center;padding-left:0;margin-right:15%;margin-left:15%;list-style:none}.carousel-indicators li{box-sizing:content-box;-ms-flex:0 1 auto;flex:0 1 auto;width:30px;height:3px;margin-right:3px;margin-left:3px;text-indent:-999px;cursor:pointer;background-color:#fff;background-clip:padding-box;border-top:10px solid transparent;border-bottom:10px solid transparent;opacity:.5;transition:opacity .6s ease}@media (prefers-reduced-motion:reduce){.carousel-indicators li{transition:none}}.carousel-indicators .active{opacity:1}.carousel-caption{position:absolute;right:15%;bottom:20px;left:15%;z-index:10;padding-top:20px;padding-bottom:20px;color:#fff;text-align:center}@-webkit-keyframes spinner-border{to{-webkit-transform:rotate(360deg);transform:rotate(360deg)}}@keyframes spinner-border{to{-webkit-transform:rotate(360deg);transform:rotate(360deg)}}.spinner-border{display:inline-block;width:2rem;height:2rem;vertical-align:text-bottom;border:.25em solid currentColor;border-right-color:transparent;border-radius:50%;-webkit-animation:spinner-border .75s linear infinite;animation:spinner-border .75s linear infinite}.spinner-border-sm{width:1rem;height:1rem;border-width:.2em}@-webkit-keyframes spinner-grow{0%{-webkit-transform:scale(0);transform:scale(0)}50%{opacity:1}}@keyframes spinner-grow{0%{-webkit-transform:scale(0);transform:scale(0)}50%{opacity:1}}.spinner-grow{display:inline-block;width:2rem;height:2rem;vertical-align:text-bottom;background-color:currentColor;border-radius:50%;opacity:0;-webkit-animation:spinner-grow .75s linear infinite;animation:spinner-grow .75s linear infinite}.spinner-grow-sm{width:1rem;height:1rem}.align-baseline{vertical-align:baseline !important}.align-top{vertical-align:top !important}.align-middle{vertical-align:middle !important}.align-bottom{vertical-align:bottom !important}.align-text-bottom{vertical-align:text-bottom !important}.align-text-top{vertical-align:text-top !important}.bg-primary{background-color:#007bff !important}a.bg-primary:hover,a.bg-primary:focus,button.bg-primary:hover,button.bg-primary:focus{background-color:#0062cc !important}.bg-secondary{background-color:#6c757d !important}a.bg-secondary:hover,a.bg-secondary:focus,button.bg-secondary:hover,button.bg-secondary:focus{background-color:#545b62 !important}.bg-success{background-color:#28a745 !important}a.bg-success:hover,a.bg-success:focus,button.bg-success:hover,button.bg-success:focus{background-color:#1e7e34 !important}.bg-info{background-color:#17a2b8 !important}a.bg-info:hover,a.bg-info:focus,button.bg-info:hover,button.bg-info:focus{background-color:#117a8b !important}.bg-warning{background-color:#ffc107 !important}a.bg-warning:hover,a.bg-warning:focus,button.bg-warning:hover,button.bg-warning:focus{background-color:#d39e00 !important}.bg-danger{background-color:#dc3545 !important}a.bg-danger:hover,a.bg-danger:focus,button.bg-danger:hover,button.bg-danger:focus{background-color:#bd2130 !important}.bg-light{background-color:#f8f9fa !important}a.bg-light:hover,a.bg-light:focus,button.bg-light:hover,button.bg-light:focus{background-color:#dae0e5 !important}.bg-dark{background-color:#343a40 !important}a.bg-dark:hover,a.bg-dark:focus,button.bg-dark:hover,button.bg-dark:focus{background-color:#1d2124 !important}.bg-white{background-color:#fff !important}.bg-transparent{background-color:transparent !important}.border{border:1px solid #dee2e6 !important}.border-top{border-top:1px solid #dee2e6 !important}.border-right{border-right:1px solid #dee2e6 !important}.border-bottom{border-bottom:1px solid #dee2e6 !important}.border-left{border-left:1px solid #dee2e6 !important}.border-0{border:0 !important}.border-top-0{border-top:0 !important}.border-right-0{border-right:0 !important}.border-bottom-0{border-bottom:0 !important}.border-left-0{border-left:0 !important}.border-primary{border-color:#007bff !important}.border-secondary{border-color:#6c757d !important}.border-success{border-color:#28a745 !important}.border-info{border-color:#17a2b8 !important}.border-warning{border-color:#ffc107 !important}.border-danger{border-color:#dc3545 !important}.border-light{border-color:#f8f9fa !important}.border-dark{border-color:#343a40 !important}.border-white{border-color:#fff !important}.rounded-sm{border-radius:.2rem !important}.rounded{border-radius:.25rem !important}.rounded-top{border-top-left-radius:.25rem !important;border-top-right-radius:.25rem !important}.rounded-right{border-top-right-radius:.25rem !important;border-bottom-right-radius:.25rem !important}.rounded-bottom{border-bottom-right-radius:.25rem !important;border-bottom-left-radius:.25rem !important}.rounded-left{border-top-left-radius:.25rem !important;border-bottom-left-radius:.25rem !important}.rounded-lg{border-radius:.3rem !important}.rounded-circle{border-radius:50% !important}.rounded-pill{border-radius:50rem !important}.rounded-0{border-radius:0 !important}.clearfix:after{display:block;clear:both;content:""}.d-none{display:none !important}.d-inline{display:inline !important}.d-inline-block{display:inline-block !important}.d-block{display:block !important}.d-table{display:table !important}.d-table-row{display:table-row !important}.d-table-cell{display:table-cell !important}.d-flex{display:-ms-flexbox !important;display:flex !important}.d-inline-flex{display:-ms-inline-flexbox !important;display:inline-flex !important}@media (min-width:576px){.d-sm-none{display:none !important}.d-sm-inline{display:inline !important}.d-sm-inline-block{display:inline-block !important}.d-sm-block{display:block !important}.d-sm-table{display:table !important}.d-sm-table-row{display:table-row !important}.d-sm-table-cell{display:table-cell !important}.d-sm-flex{display:-ms-flexbox !important;display:flex !important}.d-sm-inline-flex{display:-ms-inline-flexbox !important;display:inline-flex !important}}@media (min-width:768px){.d-md-none{display:none !important}.d-md-inline{display:inline !important}.d-md-inline-block{display:inline-block !important}.d-md-block{display:block !important}.d-md-table{display:table !important}.d-md-table-row{display:table-row !important}.d-md-table-cell{display:table-cell !important}.d-md-flex{display:-ms-flexbox !important;display:flex !important}.d-md-inline-flex{display:-ms-inline-flexbox !important;display:inline-flex !important}}@media (min-width:992px){.d-lg-none{display:none !important}.d-lg-inline{display:inline !important}.d-lg-inline-block{display:inline-block !important}.d-lg-block{display:block !important}.d-lg-table{display:table !important}.d-lg-table-row{display:table-row !important}.d-lg-table-cell{display:table-cell !important}.d-lg-flex{display:-ms-flexbox !important;display:flex !important}.d-lg-inline-flex{display:-ms-inline-flexbox !important;display:inline-flex !important}}@media (min-width:1200px){.d-xl-none{display:none !important}.d-xl-inline{display:inline !important}.d-xl-inline-block{display:inline-block !important}.d-xl-block{display:block !important}.d-xl-table{display:table !important}.d-xl-table-row{display:table-row !important}.d-xl-table-cell{display:table-cell !important}.d-xl-flex{display:-ms-flexbox !important;display:flex !important}.d-xl-inline-flex{display:-ms-inline-flexbox !important;display:inline-flex !important}}@media print{.d-print-none{display:none !important}.d-print-inline{display:inline !important}.d-print-inline-block{display:inline-block !important}.d-print-block{display:block !important}.d-print-table{display:table !important}.d-print-table-row{display:table-row !important}.d-print-table-cell{display:table-cell !important}.d-print-flex{display:-ms-flexbox !important;display:flex !important}.d-print-inline-flex{display:-ms-inline-flexbox !important;display:inline-flex !important}}.embed-responsive{position:relative;display:block;width:100%;padding:0;overflow:hidden}.embed-responsive:before{display:block;content:""}.embed-responsive .embed-responsive-item,.embed-responsive iframe,.embed-responsive embed,.embed-responsive object,.embed-responsive video{position:absolute;top:0;bottom:0;left:0;width:100%;height:100%;border:0}.embed-responsive-21by9:before{padding-top:42.857143%}.embed-responsive-16by9:before{padding-top:56.25%}.embed-responsive-4by3:before{padding-top:75%}.embed-responsive-1by1:before{padding-top:100%}.flex-row{-ms-flex-direction:row !important;flex-direction:row !important}.flex-column{-ms-flex-direction:column !important;flex-direction:column !important}.flex-row-reverse{-ms-flex-direction:row-reverse !important;flex-direction:row-reverse !important}.flex-column-reverse{-ms-flex-direction:column-reverse !important;flex-direction:column-reverse !important}.flex-wrap{-ms-flex-wrap:wrap !important;flex-wrap:wrap !important}.flex-nowrap{-ms-flex-wrap:nowrap !important;flex-wrap:nowrap !important}.flex-wrap-reverse{-ms-flex-wrap:wrap-reverse !important;flex-wrap:wrap-reverse !important}.flex-fill{-ms-flex:1 1 auto !important;flex:1 1 auto !important}.flex-grow-0{-ms-flex-positive:0 !important;flex-grow:0 !important}.flex-grow-1{-ms-flex-positive:1 !important;flex-grow:1 !important}.flex-shrink-0{-ms-flex-negative:0 !important;flex-shrink:0 !important}.flex-shrink-1{-ms-flex-negative:1 !important;flex-shrink:1 !important}.justify-content-start{-ms-flex-pack:start !important;justify-content:flex-start !important}.justify-content-end{-ms-flex-pack:end !important;justify-content:flex-end !important}.justify-content-center{-ms-flex-pack:center !important;justify-content:center !important}.justify-content-between{-ms-flex-pack:justify !important;justify-content:space-between !important}.justify-content-around{-ms-flex-pack:distribute !important;justify-content:space-around !important}.align-items-start{-ms-flex-align:start !important;align-items:flex-start !important}.align-items-end{-ms-flex-align:end !important;align-items:flex-end !important}.align-items-center{-ms-flex-align:center !important;align-items:center !important}.align-items-baseline{-ms-flex-align:baseline !important;align-items:baseline !important}.align-items-stretch{-ms-flex-align:stretch !important;align-items:stretch !important}.align-content-start{-ms-flex-line-pack:start !important;align-content:flex-start !important}.align-content-end{-ms-flex-line-pack:end !important;align-content:flex-end !important}.align-content-center{-ms-flex-line-pack:center !important;align-content:center !important}.align-content-between{-ms-flex-line-pack:justify !important;align-content:space-between !important}.align-content-around{-ms-flex-line-pack:distribute !important;align-content:space-around !important}.align-content-stretch{-ms-flex-line-pack:stretch !important;align-content:stretch !important}.align-self-auto{-ms-flex-item-align:auto !important;align-self:auto !important}.align-self-start{-ms-flex-item-align:start !important;align-self:flex-start !important}.align-self-end{-ms-flex-item-align:end !important;align-self:flex-end !important}.align-self-center{-ms-flex-item-align:center !important;align-self:center !important}.align-self-baseline{-ms-flex-item-align:baseline !important;align-self:baseline !important}.align-self-stretch{-ms-flex-item-align:stretch !important;align-self:stretch !important}@media (min-width:576px){.flex-sm-row{-ms-flex-direction:row !important;flex-direction:row !important}.flex-sm-column{-ms-flex-direction:column !important;flex-direction:column !important}.flex-sm-row-reverse{-ms-flex-direction:row-reverse !important;flex-direction:row-reverse !important}.flex-sm-column-reverse{-ms-flex-direction:column-reverse !important;flex-direction:column-reverse !important}.flex-sm-wrap{-ms-flex-wrap:wrap !important;flex-wrap:wrap !important}.flex-sm-nowrap{-ms-flex-wrap:nowrap !important;flex-wrap:nowrap !important}.flex-sm-wrap-reverse{-ms-flex-wrap:wrap-reverse !important;flex-wrap:wrap-reverse !important}.flex-sm-fill{-ms-flex:1 1 auto !important;flex:1 1 auto !important}.flex-sm-grow-0{-ms-flex-positive:0 !important;flex-grow:0 !important}.flex-sm-grow-1{-ms-flex-positive:1 !important;flex-grow:1 !important}.flex-sm-shrink-0{-ms-flex-negative:0 !important;flex-shrink:0 !important}.flex-sm-shrink-1{-ms-flex-negative:1 !important;flex-shrink:1 !important}.justify-content-sm-start{-ms-flex-pack:start !important;justify-content:flex-start !important}.justify-content-sm-end{-ms-flex-pack:end !important;justify-content:flex-end !important}.justify-content-sm-center{-ms-flex-pack:center !important;justify-content:center !important}.justify-content-sm-between{-ms-flex-pack:justify !important;justify-content:space-between !important}.justify-content-sm-around{-ms-flex-pack:distribute !important;justify-content:space-around !important}.align-items-sm-start{-ms-flex-align:start !important;align-items:flex-start !important}.align-items-sm-end{-ms-flex-align:end !important;align-items:flex-end !important}.align-items-sm-center{-ms-flex-align:center !important;align-items:center !important}.align-items-sm-baseline{-ms-flex-align:baseline !important;align-items:baseline !important}.align-items-sm-stretch{-ms-flex-align:stretch !important;align-items:stretch !important}.align-content-sm-start{-ms-flex-line-pack:start !important;align-content:flex-start !important}.align-content-sm-end{-ms-flex-line-pack:end !important;align-content:flex-end !important}.align-content-sm-center{-ms-flex-line-pack:center !important;align-content:center !important}.align-content-sm-between{-ms-flex-line-pack:justify !important;align-content:space-between !important}.align-content-sm-around{-ms-flex-line-pack:distribute !important;align-content:space-around !important}.align-content-sm-stretch{-ms-flex-line-pack:stretch !important;align-content:stretch !important}.align-self-sm-auto{-ms-flex-item-align:auto !important;align-self:auto !important}.align-self-sm-start{-ms-flex-item-align:start !important;align-self:flex-start !important}.align-self-sm-end{-ms-flex-item-align:end !important;align-self:flex-end !important}.align-self-sm-center{-ms-flex-item-align:center !important;align-self:center !important}.align-self-sm-baseline{-ms-flex-item-align:baseline !important;align-self:baseline !important}.align-self-sm-stretch{-ms-flex-item-align:stretch !important;align-self:stretch !important}}@media (min-width:768px){.flex-md-row{-ms-flex-direction:row !important;flex-direction:row !important}.flex-md-column{-ms-flex-direction:column !important;flex-direction:column !important}.flex-md-row-reverse{-ms-flex-direction:row-reverse !important;flex-direction:row-reverse !important}.flex-md-column-reverse{-ms-flex-direction:column-reverse !important;flex-direction:column-reverse !important}.flex-md-wrap{-ms-flex-wrap:wrap !important;flex-wrap:wrap !important}.flex-md-nowrap{-ms-flex-wrap:nowrap !important;flex-wrap:nowrap !important}.flex-md-wrap-reverse{-ms-flex-wrap:wrap-reverse !important;flex-wrap:wrap-reverse !important}.flex-md-fill{-ms-flex:1 1 auto !important;flex:1 1 auto !important}.flex-md-grow-0{-ms-flex-positive:0 !important;flex-grow:0 !important}.flex-md-grow-1{-ms-flex-positive:1 !important;flex-grow:1 !important}.flex-md-shrink-0{-ms-flex-negative:0 !important;flex-shrink:0 !important}.flex-md-shrink-1{-ms-flex-negative:1 !important;flex-shrink:1 !important}.justify-content-md-start{-ms-flex-pack:start !important;justify-content:flex-start !important}.justify-content-md-end{-ms-flex-pack:end !important;justify-content:flex-end !important}.justify-content-md-center{-ms-flex-pack:center !important;justify-content:center !important}.justify-content-md-between{-ms-flex-pack:justify !important;justify-content:space-between !important}.justify-content-md-around{-ms-flex-pack:distribute !important;justify-content:space-around !important}.align-items-md-start{-ms-flex-align:start !important;align-items:flex-start !important}.align-items-md-end{-ms-flex-align:end !important;align-items:flex-end !important}.align-items-md-center{-ms-flex-align:center !important;align-items:center !important}.align-items-md-baseline{-ms-flex-align:baseline !important;align-items:baseline !important}.align-items-md-stretch{-ms-flex-align:stretch !important;align-items:stretch !important}.align-content-md-start{-ms-flex-line-pack:start !important;align-content:flex-start !important}.align-content-md-end{-ms-flex-line-pack:end !important;align-content:flex-end !important}.align-content-md-center{-ms-flex-line-pack:center !important;align-content:center !important}.align-content-md-between{-ms-flex-line-pack:justify !important;align-content:space-between !important}.align-content-md-around{-ms-flex-line-pack:distribute !important;align-content:space-around !important}.align-content-md-stretch{-ms-flex-line-pack:stretch !important;align-content:stretch !important}.align-self-md-auto{-ms-flex-item-align:auto !important;align-self:auto !important}.align-self-md-start{-ms-flex-item-align:start !important;align-self:flex-start !important}.align-self-md-end{-ms-flex-item-align:end !important;align-self:flex-end !important}.align-self-md-center{-ms-flex-item-align:center !important;align-self:center !important}.align-self-md-baseline{-ms-flex-item-align:baseline !important;align-self:baseline !important}.align-self-md-stretch{-ms-flex-item-align:stretch !important;align-self:stretch !important}}@media (min-width:992px){.flex-lg-row{-ms-flex-direction:row !important;flex-direction:row !important}.flex-lg-column{-ms-flex-direction:column !important;flex-direction:column !important}.flex-lg-row-reverse{-ms-flex-direction:row-reverse !important;flex-direction:row-reverse !important}.flex-lg-column-reverse{-ms-flex-direction:column-reverse !important;flex-direction:column-reverse !important}.flex-lg-wrap{-ms-flex-wrap:wrap !important;flex-wrap:wrap !important}.flex-lg-nowrap{-ms-flex-wrap:nowrap !important;flex-wrap:nowrap !important}.flex-lg-wrap-reverse{-ms-flex-wrap:wrap-reverse !important;flex-wrap:wrap-reverse !important}.flex-lg-fill{-ms-flex:1 1 auto !important;flex:1 1 auto !important}.flex-lg-grow-0{-ms-flex-positive:0 !important;flex-grow:0 !important}.flex-lg-grow-1{-ms-flex-positive:1 !important;flex-grow:1 !important}.flex-lg-shrink-0{-ms-flex-negative:0 !important;flex-shrink:0 !important}.flex-lg-shrink-1{-ms-flex-negative:1 !important;flex-shrink:1 !important}.justify-content-lg-start{-ms-flex-pack:start !important;justify-content:flex-start !important}.justify-content-lg-end{-ms-flex-pack:end !important;justify-content:flex-end !important}.justify-content-lg-center{-ms-flex-pack:center !important;justify-content:center !important}.justify-content-lg-between{-ms-flex-pack:justify !important;justify-content:space-between !important}.justify-content-lg-around{-ms-flex-pack:distribute !important;justify-content:space-around !important}.align-items-lg-start{-ms-flex-align:start !important;align-items:flex-start !important}.align-items-lg-end{-ms-flex-align:end !important;align-items:flex-end !important}.align-items-lg-center{-ms-flex-align:center !important;align-items:center !important}.align-items-lg-baseline{-ms-flex-align:baseline !important;align-items:baseline !important}.align-items-lg-stretch{-ms-flex-align:stretch !important;align-items:stretch !important}.align-content-lg-start{-ms-flex-line-pack:start !important;align-content:flex-start !important}.align-content-lg-end{-ms-flex-line-pack:end !important;align-content:flex-end !important}.align-content-lg-center{-ms-flex-line-pack:center !important;align-content:center !important}.align-content-lg-between{-ms-flex-line-pack:justify !important;align-content:space-between !important}.align-content-lg-around{-ms-flex-line-pack:distribute !important;align-content:space-around !important}.align-content-lg-stretch{-ms-flex-line-pack:stretch !important;align-content:stretch !important}.align-self-lg-auto{-ms-flex-item-align:auto !important;align-self:auto !important}.align-self-lg-start{-ms-flex-item-align:start !important;align-self:flex-start !important}.align-self-lg-end{-ms-flex-item-align:end !important;align-self:flex-end !important}.align-self-lg-center{-ms-flex-item-align:center !important;align-self:center !important}.align-self-lg-baseline{-ms-flex-item-align:baseline !important;align-self:baseline !important}.align-self-lg-stretch{-ms-flex-item-align:stretch !important;align-self:stretch !important}}@media (min-width:1200px){.flex-xl-row{-ms-flex-direction:row !important;flex-direction:row !important}.flex-xl-column{-ms-flex-direction:column !important;flex-direction:column !important}.flex-xl-row-reverse{-ms-flex-direction:row-reverse !important;flex-direction:row-reverse !important}.flex-xl-column-reverse{-ms-flex-direction:column-reverse !important;flex-direction:column-reverse !important}.flex-xl-wrap{-ms-flex-wrap:wrap !important;flex-wrap:wrap !important}.flex-xl-nowrap{-ms-flex-wrap:nowrap !important;flex-wrap:nowrap !important}.flex-xl-wrap-reverse{-ms-flex-wrap:wrap-reverse !important;flex-wrap:wrap-reverse !important}.flex-xl-fill{-ms-flex:1 1 auto !important;flex:1 1 auto !important}.flex-xl-grow-0{-ms-flex-positive:0 !important;flex-grow:0 !important}.flex-xl-grow-1{-ms-flex-positive:1 !important;flex-grow:1 !important}.flex-xl-shrink-0{-ms-flex-negative:0 !important;flex-shrink:0 !important}.flex-xl-shrink-1{-ms-flex-negative:1 !important;flex-shrink:1 !important}.justify-content-xl-start{-ms-flex-pack:start !important;justify-content:flex-start !important}.justify-content-xl-end{-ms-flex-pack:end !important;justify-content:flex-end !important}.justify-content-xl-center{-ms-flex-pack:center !important;justify-content:center !important}.justify-content-xl-between{-ms-flex-pack:justify !important;justify-content:space-between !important}.justify-content-xl-around{-ms-flex-pack:distribute !important;justify-content:space-around !important}.align-items-xl-start{-ms-flex-align:start !important;align-items:flex-start !important}.align-items-xl-end{-ms-flex-align:end !important;align-items:flex-end !important}.align-items-xl-center{-ms-flex-align:center !important;align-items:center !important}.align-items-xl-baseline{-ms-flex-align:baseline !important;align-items:baseline !important}.align-items-xl-stretch{-ms-flex-align:stretch !important;align-items:stretch !important}.align-content-xl-start{-ms-flex-line-pack:start !important;align-content:flex-start !important}.align-content-xl-end{-ms-flex-line-pack:end !important;align-content:flex-end !important}.align-content-xl-center{-ms-flex-line-pack:center !important;align-content:center !important}.align-content-xl-between{-ms-flex-line-pack:justify !important;align-content:space-between !important}.align-content-xl-around{-ms-flex-line-pack:distribute !important;align-content:space-around !important}.align-content-xl-stretch{-ms-flex-line-pack:stretch !important;align-content:stretch !important}.align-self-xl-auto{-ms-flex-item-align:auto !important;align-self:auto !important}.align-self-xl-start{-ms-flex-item-align:start !important;align-self:flex-start !important}.align-self-xl-end{-ms-flex-item-align:end !important;align-self:flex-end !important}.align-self-xl-center{-ms-flex-item-align:center !important;align-self:center !important}.align-self-xl-baseline{-ms-flex-item-align:baseline !important;align-self:baseline !important}.align-self-xl-stretch{-ms-flex-item-align:stretch !important;align-self:stretch !important}}.float-left{float:left !important}.float-right{float:right !important}.float-none{float:none !important}@media (min-width:576px){.float-sm-left{float:left !important}.float-sm-right{float:right !important}.float-sm-none{float:none !important}}@media (min-width:768px){.float-md-left{float:left !important}.float-md-right{float:right !important}.float-md-none{float:none !important}}@media (min-width:992px){.float-lg-left{float:left !important}.float-lg-right{float:right !important}.float-lg-none{float:none !important}}@media (min-width:1200px){.float-xl-left{float:left !important}.float-xl-right{float:right !important}.float-xl-none{float:none !important}}.overflow-auto{overflow:auto !important}.overflow-hidden{overflow:hidden !important}.position-static{position:static !important}.position-relative{position:relative !important}.position-absolute{position:absolute !important}.position-fixed{position:fixed !important}.position-sticky{position:-webkit-sticky !important;position:sticky !important}.fixed-top{position:fixed;top:0;right:0;left:0;z-index:1030}.fixed-bottom{position:fixed;right:0;bottom:0;left:0;z-index:1030}@supports ((position:-webkit-sticky) or (position:sticky)){.sticky-top{position:-webkit-sticky;position:sticky;top:0;z-index:1020}}.sr-only{position:absolute;width:1px;height:1px;padding:0;overflow:hidden;clip:rect(0,0,0,0);white-space:nowrap;border:0}.sr-only-focusable:active,.sr-only-focusable:focus{position:static;width:auto;height:auto;overflow:visible;clip:auto;white-space:normal}.shadow-sm{box-shadow:0 .125rem .25rem rgba(0,0,0,.075) !important}.shadow{box-shadow:0 .5rem 1rem rgba(0,0,0,.15) !important}.shadow-lg{box-shadow:0 1rem 3rem rgba(0,0,0,.175) !important}.shadow-none{box-shadow:none !important}.w-25{width:25% !important}.w-50{width:50% !important}.w-75{width:75% !important}.w-100{width:100% !important}.w-auto{width:auto !important}.h-25{height:25% !important}.h-50{height:50% !important}.h-75{height:75% !important}.h-100{height:100% !important}.h-auto{height:auto !important}.mw-100{max-width:100% !important}.mh-100{max-height:100% !important}.min-vw-100{min-width:100vw !important}.min-vh-100{min-height:100vh !important}.vw-100{width:100vw !important}.vh-100{height:100vh !important}.stretched-link:after{position:absolute;top:0;right:0;bottom:0;left:0;z-index:1;pointer-events:auto;content:"";background-color:rgba(0,0,0,0)}.m-0{margin:0 !important}.mt-0,.my-0{margin-top:0 !important}.mr-0,.mx-0{margin-right:0 !important}.mb-0,.my-0{margin-bottom:0 !important}.ml-0,.mx-0{margin-left:0 !important}.m-1{margin:.25rem !important}.mt-1,.my-1{margin-top:.25rem !important}.mr-1,.mx-1{margin-right:.25rem !important}.mb-1,.my-1{margin-bottom:.25rem !important}.ml-1,.mx-1{margin-left:.25rem !important}.m-2{margin:.5rem !important}.mt-2,.my-2{margin-top:.5rem !important}.mr-2,.mx-2{margin-right:.5rem !important}.mb-2,.my-2{margin-bottom:.5rem !important}.ml-2,.mx-2{margin-left:.5rem !important}.m-3{margin:1rem !important}.mt-3,.my-3{margin-top:1rem !important}.mr-3,.mx-3{margin-right:1rem !important}.mb-3,.my-3{margin-bottom:1rem !important}.ml-3,.mx-3{margin-left:1rem !important}.m-4{margin:1.5rem !important}.mt-4,.my-4{margin-top:1.5rem !important}.mr-4,.mx-4{margin-right:1.5rem !important}.mb-4,.my-4{margin-bottom:1.5rem !important}.ml-4,.mx-4{margin-left:1.5rem !important}.m-5{margin:3rem !important}.mt-5,.my-5{margin-top:3rem !important}.mr-5,.mx-5{margin-right:3rem !important}.mb-5,.my-5{margin-bottom:3rem !important}.ml-5,.mx-5{margin-left:3rem !important}.p-0{padding:0 !important}.pt-0,.py-0{padding-top:0 !important}.pr-0,.px-0{padding-right:0 !important}.pb-0,.py-0{padding-bottom:0 !important}.pl-0,.px-0{padding-left:0 !important}.p-1{padding:.25rem !important}.pt-1,.py-1{padding-top:.25rem !important}.pr-1,.px-1{padding-right:.25rem !important}.pb-1,.py-1{padding-bottom:.25rem !important}.pl-1,.px-1{padding-left:.25rem !important}.p-2{padding:.5rem !important}.pt-2,.py-2{padding-top:.5rem !important}.pr-2,.px-2{padding-right:.5rem !important}.pb-2,.py-2{padding-bottom:.5rem !important}.pl-2,.px-2{padding-left:.5rem !important}.p-3{padding:1rem !important}.pt-3,.py-3{padding-top:1rem !important}.pr-3,.px-3{padding-right:1rem !important}.pb-3,.py-3{padding-bottom:1rem !important}.pl-3,.px-3{padding-left:1rem !important}.p-4{padding:1.5rem !important}.pt-4,.py-4{padding-top:1.5rem !important}.pr-4,.px-4{padding-right:1.5rem !important}.pb-4,.py-4{padding-bottom:1.5rem !important}.pl-4,.px-4{padding-left:1.5rem !important}.p-5{padding:3rem !important}.pt-5,.py-5{padding-top:3rem !important}.pr-5,.px-5{padding-right:3rem !important}.pb-5,.py-5{padding-bottom:3rem !important}.pl-5,.px-5{padding-left:3rem !important}.m-n1{margin:-.25rem !important}.mt-n1,.my-n1{margin-top:-.25rem !important}.mr-n1,.mx-n1{margin-right:-.25rem !important}.mb-n1,.my-n1{margin-bottom:-.25rem !important}.ml-n1,.mx-n1{margin-left:-.25rem !important}.m-n2{margin:-.5rem !important}.mt-n2,.my-n2{margin-top:-.5rem !important}.mr-n2,.mx-n2{margin-right:-.5rem !important}.mb-n2,.my-n2{margin-bottom:-.5rem !important}.ml-n2,.mx-n2{margin-left:-.5rem !important}.m-n3{margin:-1rem !important}.mt-n3,.my-n3{margin-top:-1rem !important}.mr-n3,.mx-n3{margin-right:-1rem !important}.mb-n3,.my-n3{margin-bottom:-1rem !important}.ml-n3,.mx-n3{margin-left:-1rem !important}.m-n4{margin:-1.5rem !important}.mt-n4,.my-n4{margin-top:-1.5rem !important}.mr-n4,.mx-n4{margin-right:-1.5rem !important}.mb-n4,.my-n4{margin-bottom:-1.5rem !important}.ml-n4,.mx-n4{margin-left:-1.5rem !important}.m-n5{margin:-3rem !important}.mt-n5,.my-n5{margin-top:-3rem !important}.mr-n5,.mx-n5{margin-right:-3rem !important}.mb-n5,.my-n5{margin-bottom:-3rem !important}.ml-n5,.mx-n5{margin-left:-3rem !important}.m-auto{margin:auto !important}.mt-auto,.my-auto{margin-top:auto !important}.mr-auto,.mx-auto{margin-right:auto !important}.mb-auto,.my-auto{margin-bottom:auto !important}.ml-auto,.mx-auto{margin-left:auto !important}@media (min-width:576px){.m-sm-0{margin:0 !important}.mt-sm-0,.my-sm-0{margin-top:0 !important}.mr-sm-0,.mx-sm-0{margin-right:0 !important}.mb-sm-0,.my-sm-0{margin-bottom:0 !important}.ml-sm-0,.mx-sm-0{margin-left:0 !important}.m-sm-1{margin:.25rem !important}.mt-sm-1,.my-sm-1{margin-top:.25rem !important}.mr-sm-1,.mx-sm-1{margin-right:.25rem !important}.mb-sm-1,.my-sm-1{margin-bottom:.25rem !important}.ml-sm-1,.mx-sm-1{margin-left:.25rem !important}.m-sm-2{margin:.5rem !important}.mt-sm-2,.my-sm-2{margin-top:.5rem !important}.mr-sm-2,.mx-sm-2{margin-right:.5rem !important}.mb-sm-2,.my-sm-2{margin-bottom:.5rem !important}.ml-sm-2,.mx-sm-2{margin-left:.5rem !important}.m-sm-3{margin:1rem !important}.mt-sm-3,.my-sm-3{margin-top:1rem !important}.mr-sm-3,.mx-sm-3{margin-right:1rem !important}.mb-sm-3,.my-sm-3{margin-bottom:1rem !important}.ml-sm-3,.mx-sm-3{margin-left:1rem !important}.m-sm-4{margin:1.5rem !important}.mt-sm-4,.my-sm-4{margin-top:1.5rem !important}.mr-sm-4,.mx-sm-4{margin-right:1.5rem !important}.mb-sm-4,.my-sm-4{margin-bottom:1.5rem !important}.ml-sm-4,.mx-sm-4{margin-left:1.5rem !important}.m-sm-5{margin:3rem !important}.mt-sm-5,.my-sm-5{margin-top:3rem !important}.mr-sm-5,.mx-sm-5{margin-right:3rem !important}.mb-sm-5,.my-sm-5{margin-bottom:3rem !important}.ml-sm-5,.mx-sm-5{margin-left:3rem !important}.p-sm-0{padding:0 !important}.pt-sm-0,.py-sm-0{padding-top:0 !important}.pr-sm-0,.px-sm-0{padding-right:0 !important}.pb-sm-0,.py-sm-0{padding-bottom:0 !important}.pl-sm-0,.px-sm-0{padding-left:0 !important}.p-sm-1{padding:.25rem !important}.pt-sm-1,.py-sm-1{padding-top:.25rem !important}.pr-sm-1,.px-sm-1{padding-right:.25rem !important}.pb-sm-1,.py-sm-1{padding-bottom:.25rem !important}.pl-sm-1,.px-sm-1{padding-left:.25rem !important}.p-sm-2{padding:.5rem !important}.pt-sm-2,.py-sm-2{padding-top:.5rem !important}.pr-sm-2,.px-sm-2{padding-right:.5rem !important}.pb-sm-2,.py-sm-2{padding-bottom:.5rem !important}.pl-sm-2,.px-sm-2{padding-left:.5rem !important}.p-sm-3{padding:1rem !important}.pt-sm-3,.py-sm-3{padding-top:1rem !important}.pr-sm-3,.px-sm-3{padding-right:1rem !important}.pb-sm-3,.py-sm-3{padding-bottom:1rem !important}.pl-sm-3,.px-sm-3{padding-left:1rem !important}.p-sm-4{padding:1.5rem !important}.pt-sm-4,.py-sm-4{padding-top:1.5rem !important}.pr-sm-4,.px-sm-4{padding-right:1.5rem !important}.pb-sm-4,.py-sm-4{padding-bottom:1.5rem !important}.pl-sm-4,.px-sm-4{padding-left:1.5rem !important}.p-sm-5{padding:3rem !important}.pt-sm-5,.py-sm-5{padding-top:3rem !important}.pr-sm-5,.px-sm-5{padding-right:3rem !important}.pb-sm-5,.py-sm-5{padding-bottom:3rem !important}.pl-sm-5,.px-sm-5{padding-left:3rem !important}.m-sm-n1{margin:-.25rem !important}.mt-sm-n1,.my-sm-n1{margin-top:-.25rem !important}.mr-sm-n1,.mx-sm-n1{margin-right:-.25rem !important}.mb-sm-n1,.my-sm-n1{margin-bottom:-.25rem !important}.ml-sm-n1,.mx-sm-n1{margin-left:-.25rem !important}.m-sm-n2{margin:-.5rem !important}.mt-sm-n2,.my-sm-n2{margin-top:-.5rem !important}.mr-sm-n2,.mx-sm-n2{margin-right:-.5rem !important}.mb-sm-n2,.my-sm-n2{margin-bottom:-.5rem !important}.ml-sm-n2,.mx-sm-n2{margin-left:-.5rem !important}.m-sm-n3{margin:-1rem !important}.mt-sm-n3,.my-sm-n3{margin-top:-1rem !important}.mr-sm-n3,.mx-sm-n3{margin-right:-1rem !important}.mb-sm-n3,.my-sm-n3{margin-bottom:-1rem !important}.ml-sm-n3,.mx-sm-n3{margin-left:-1rem !important}.m-sm-n4{margin:-1.5rem !important}.mt-sm-n4,.my-sm-n4{margin-top:-1.5rem !important}.mr-sm-n4,.mx-sm-n4{margin-right:-1.5rem !important}.mb-sm-n4,.my-sm-n4{margin-bottom:-1.5rem !important}.ml-sm-n4,.mx-sm-n4{margin-left:-1.5rem !important}.m-sm-n5{margin:-3rem !important}.mt-sm-n5,.my-sm-n5{margin-top:-3rem !important}.mr-sm-n5,.mx-sm-n5{margin-right:-3rem !important}.mb-sm-n5,.my-sm-n5{margin-bottom:-3rem !important}.ml-sm-n5,.mx-sm-n5{margin-left:-3rem !important}.m-sm-auto{margin:auto !important}.mt-sm-auto,.my-sm-auto{margin-top:auto !important}.mr-sm-auto,.mx-sm-auto{margin-right:auto !important}.mb-sm-auto,.my-sm-auto{margin-bottom:auto !important}.ml-sm-auto,.mx-sm-auto{margin-left:auto !important}}@media (min-width:768px){.m-md-0{margin:0 !important}.mt-md-0,.my-md-0{margin-top:0 !important}.mr-md-0,.mx-md-0{margin-right:0 !important}.mb-md-0,.my-md-0{margin-bottom:0 !important}.ml-md-0,.mx-md-0{margin-left:0 !important}.m-md-1{margin:.25rem !important}.mt-md-1,.my-md-1{margin-top:.25rem !important}.mr-md-1,.mx-md-1{margin-right:.25rem !important}.mb-md-1,.my-md-1{margin-bottom:.25rem !important}.ml-md-1,.mx-md-1{margin-left:.25rem !important}.m-md-2{margin:.5rem !important}.mt-md-2,.my-md-2{margin-top:.5rem !important}.mr-md-2,.mx-md-2{margin-right:.5rem !important}.mb-md-2,.my-md-2{margin-bottom:.5rem !important}.ml-md-2,.mx-md-2{margin-left:.5rem !important}.m-md-3{margin:1rem !important}.mt-md-3,.my-md-3{margin-top:1rem !important}.mr-md-3,.mx-md-3{margin-right:1rem !important}.mb-md-3,.my-md-3{margin-bottom:1rem !important}.ml-md-3,.mx-md-3{margin-left:1rem !important}.m-md-4{margin:1.5rem !important}.mt-md-4,.my-md-4{margin-top:1.5rem !important}.mr-md-4,.mx-md-4{margin-right:1.5rem !important}.mb-md-4,.my-md-4{margin-bottom:1.5rem !important}.ml-md-4,.mx-md-4{margin-left:1.5rem !important}.m-md-5{margin:3rem !important}.mt-md-5,.my-md-5{margin-top:3rem !important}.mr-md-5,.mx-md-5{margin-right:3rem !important}.mb-md-5,.my-md-5{margin-bottom:3rem !important}.ml-md-5,.mx-md-5{margin-left:3rem !important}.p-md-0{padding:0 !important}.pt-md-0,.py-md-0{padding-top:0 !important}.pr-md-0,.px-md-0{padding-right:0 !important}.pb-md-0,.py-md-0{padding-bottom:0 !important}.pl-md-0,.px-md-0{padding-left:0 !important}.p-md-1{padding:.25rem !important}.pt-md-1,.py-md-1{padding-top:.25rem !important}.pr-md-1,.px-md-1{padding-right:.25rem !important}.pb-md-1,.py-md-1{padding-bottom:.25rem !important}.pl-md-1,.px-md-1{padding-left:.25rem !important}.p-md-2{padding:.5rem !important}.pt-md-2,.py-md-2{padding-top:.5rem !important}.pr-md-2,.px-md-2{padding-right:.5rem !important}.pb-md-2,.py-md-2{padding-bottom:.5rem !important}.pl-md-2,.px-md-2{padding-left:.5rem !important}.p-md-3{padding:1rem !important}.pt-md-3,.py-md-3{padding-top:1rem !important}.pr-md-3,.px-md-3{padding-right:1rem !important}.pb-md-3,.py-md-3{padding-bottom:1rem !important}.pl-md-3,.px-md-3{padding-left:1rem !important}.p-md-4{padding:1.5rem !important}.pt-md-4,.py-md-4{padding-top:1.5rem !important}.pr-md-4,.px-md-4{padding-right:1.5rem !important}.pb-md-4,.py-md-4{padding-bottom:1.5rem !important}.pl-md-4,.px-md-4{padding-left:1.5rem !important}.p-md-5{padding:3rem !important}.pt-md-5,.py-md-5{padding-top:3rem !important}.pr-md-5,.px-md-5{padding-right:3rem !important}.pb-md-5,.py-md-5{padding-bottom:3rem !important}.pl-md-5,.px-md-5{padding-left:3rem !important}.m-md-n1{margin:-.25rem !important}.mt-md-n1,.my-md-n1{margin-top:-.25rem !important}.mr-md-n1,.mx-md-n1{margin-right:-.25rem !important}.mb-md-n1,.my-md-n1{margin-bottom:-.25rem !important}.ml-md-n1,.mx-md-n1{margin-left:-.25rem !important}.m-md-n2{margin:-.5rem !important}.mt-md-n2,.my-md-n2{margin-top:-.5rem !important}.mr-md-n2,.mx-md-n2{margin-right:-.5rem !important}.mb-md-n2,.my-md-n2{margin-bottom:-.5rem !important}.ml-md-n2,.mx-md-n2{margin-left:-.5rem !important}.m-md-n3{margin:-1rem !important}.mt-md-n3,.my-md-n3{margin-top:-1rem !important}.mr-md-n3,.mx-md-n3{margin-right:-1rem !important}.mb-md-n3,.my-md-n3{margin-bottom:-1rem !important}.ml-md-n3,.mx-md-n3{margin-left:-1rem !important}.m-md-n4{margin:-1.5rem !important}.mt-md-n4,.my-md-n4{margin-top:-1.5rem !important}.mr-md-n4,.mx-md-n4{margin-right:-1.5rem !important}.mb-md-n4,.my-md-n4{margin-bottom:-1.5rem !important}.ml-md-n4,.mx-md-n4{margin-left:-1.5rem !important}.m-md-n5{margin:-3rem !important}.mt-md-n5,.my-md-n5{margin-top:-3rem !important}.mr-md-n5,.mx-md-n5{margin-right:-3rem !important}.mb-md-n5,.my-md-n5{margin-bottom:-3rem !important}.ml-md-n5,.mx-md-n5{margin-left:-3rem !important}.m-md-auto{margin:auto !important}.mt-md-auto,.my-md-auto{margin-top:auto !important}.mr-md-auto,.mx-md-auto{margin-right:auto !important}.mb-md-auto,.my-md-auto{margin-bottom:auto !important}.ml-md-auto,.mx-md-auto{margin-left:auto !important}}@media (min-width:992px){.m-lg-0{margin:0 !important}.mt-lg-0,.my-lg-0{margin-top:0 !important}.mr-lg-0,.mx-lg-0{margin-right:0 !important}.mb-lg-0,.my-lg-0{margin-bottom:0 !important}.ml-lg-0,.mx-lg-0{margin-left:0 !important}.m-lg-1{margin:.25rem !important}.mt-lg-1,.my-lg-1{margin-top:.25rem !important}.mr-lg-1,.mx-lg-1{margin-right:.25rem !important}.mb-lg-1,.my-lg-1{margin-bottom:.25rem !important}.ml-lg-1,.mx-lg-1{margin-left:.25rem !important}.m-lg-2{margin:.5rem !important}.mt-lg-2,.my-lg-2{margin-top:.5rem !important}.mr-lg-2,.mx-lg-2{margin-right:.5rem !important}.mb-lg-2,.my-lg-2{margin-bottom:.5rem !important}.ml-lg-2,.mx-lg-2{margin-left:.5rem !important}.m-lg-3{margin:1rem !important}.mt-lg-3,.my-lg-3{margin-top:1rem !important}.mr-lg-3,.mx-lg-3{margin-right:1rem !important}.mb-lg-3,.my-lg-3{margin-bottom:1rem !important}.ml-lg-3,.mx-lg-3{margin-left:1rem !important}.m-lg-4{margin:1.5rem !important}.mt-lg-4,.my-lg-4{margin-top:1.5rem !important}.mr-lg-4,.mx-lg-4{margin-right:1.5rem !important}.mb-lg-4,.my-lg-4{margin-bottom:1.5rem !important}.ml-lg-4,.mx-lg-4{margin-left:1.5rem !important}.m-lg-5{margin:3rem !important}.mt-lg-5,.my-lg-5{margin-top:3rem !important}.mr-lg-5,.mx-lg-5{margin-right:3rem !important}.mb-lg-5,.my-lg-5{margin-bottom:3rem !important}.ml-lg-5,.mx-lg-5{margin-left:3rem !important}.p-lg-0{padding:0 !important}.pt-lg-0,.py-lg-0{padding-top:0 !important}.pr-lg-0,.px-lg-0{padding-right:0 !important}.pb-lg-0,.py-lg-0{padding-bottom:0 !important}.pl-lg-0,.px-lg-0{padding-left:0 !important}.p-lg-1{padding:.25rem !important}.pt-lg-1,.py-lg-1{padding-top:.25rem !important}.pr-lg-1,.px-lg-1{padding-right:.25rem !important}.pb-lg-1,.py-lg-1{padding-bottom:.25rem !important}.pl-lg-1,.px-lg-1{padding-left:.25rem !important}.p-lg-2{padding:.5rem !important}.pt-lg-2,.py-lg-2{padding-top:.5rem !important}.pr-lg-2,.px-lg-2{padding-right:.5rem !important}.pb-lg-2,.py-lg-2{padding-bottom:.5rem !important}.pl-lg-2,.px-lg-2{padding-left:.5rem !important}.p-lg-3{padding:1rem !important}.pt-lg-3,.py-lg-3{padding-top:1rem !important}.pr-lg-3,.px-lg-3{padding-right:1rem !important}.pb-lg-3,.py-lg-3{padding-bottom:1rem !important}.pl-lg-3,.px-lg-3{padding-left:1rem !important}.p-lg-4{padding:1.5rem !important}.pt-lg-4,.py-lg-4{padding-top:1.5rem !important}.pr-lg-4,.px-lg-4{padding-right:1.5rem !important}.pb-lg-4,.py-lg-4{padding-bottom:1.5rem !important}.pl-lg-4,.px-lg-4{padding-left:1.5rem !important}.p-lg-5{padding:3rem !important}.pt-lg-5,.py-lg-5{padding-top:3rem !important}.pr-lg-5,.px-lg-5{padding-right:3rem !important}.pb-lg-5,.py-lg-5{padding-bottom:3rem !important}.pl-lg-5,.px-lg-5{padding-left:3rem !important}.m-lg-n1{margin:-.25rem !important}.mt-lg-n1,.my-lg-n1{margin-top:-.25rem !important}.mr-lg-n1,.mx-lg-n1{margin-right:-.25rem !important}.mb-lg-n1,.my-lg-n1{margin-bottom:-.25rem !important}.ml-lg-n1,.mx-lg-n1{margin-left:-.25rem !important}.m-lg-n2{margin:-.5rem !important}.mt-lg-n2,.my-lg-n2{margin-top:-.5rem !important}.mr-lg-n2,.mx-lg-n2{margin-right:-.5rem !important}.mb-lg-n2,.my-lg-n2{margin-bottom:-.5rem !important}.ml-lg-n2,.mx-lg-n2{margin-left:-.5rem !important}.m-lg-n3{margin:-1rem !important}.mt-lg-n3,.my-lg-n3{margin-top:-1rem !important}.mr-lg-n3,.mx-lg-n3{margin-right:-1rem !important}.mb-lg-n3,.my-lg-n3{margin-bottom:-1rem !important}.ml-lg-n3,.mx-lg-n3{margin-left:-1rem !important}.m-lg-n4{margin:-1.5rem !important}.mt-lg-n4,.my-lg-n4{margin-top:-1.5rem !important}.mr-lg-n4,.mx-lg-n4{margin-right:-1.5rem !important}.mb-lg-n4,.my-lg-n4{margin-bottom:-1.5rem !important}.ml-lg-n4,.mx-lg-n4{margin-left:-1.5rem !important}.m-lg-n5{margin:-3rem !important}.mt-lg-n5,.my-lg-n5{margin-top:-3rem !important}.mr-lg-n5,.mx-lg-n5{margin-right:-3rem !important}.mb-lg-n5,.my-lg-n5{margin-bottom:-3rem !important}.ml-lg-n5,.mx-lg-n5{margin-left:-3rem !important}.m-lg-auto{margin:auto !important}.mt-lg-auto,.my-lg-auto{margin-top:auto !important}.mr-lg-auto,.mx-lg-auto{margin-right:auto !important}.mb-lg-auto,.my-lg-auto{margin-bottom:auto !important}.ml-lg-auto,.mx-lg-auto{margin-left:auto !important}}@media (min-width:1200px){.m-xl-0{margin:0 !important}.mt-xl-0,.my-xl-0{margin-top:0 !important}.mr-xl-0,.mx-xl-0{margin-right:0 !important}.mb-xl-0,.my-xl-0{margin-bottom:0 !important}.ml-xl-0,.mx-xl-0{margin-left:0 !important}.m-xl-1{margin:.25rem !important}.mt-xl-1,.my-xl-1{margin-top:.25rem !important}.mr-xl-1,.mx-xl-1{margin-right:.25rem !important}.mb-xl-1,.my-xl-1{margin-bottom:.25rem !important}.ml-xl-1,.mx-xl-1{margin-left:.25rem !important}.m-xl-2{margin:.5rem !important}.mt-xl-2,.my-xl-2{margin-top:.5rem !important}.mr-xl-2,.mx-xl-2{margin-right:.5rem !important}.mb-xl-2,.my-xl-2{margin-bottom:.5rem !important}.ml-xl-2,.mx-xl-2{margin-left:.5rem !important}.m-xl-3{margin:1rem !important}.mt-xl-3,.my-xl-3{margin-top:1rem !important}.mr-xl-3,.mx-xl-3{margin-right:1rem !important}.mb-xl-3,.my-xl-3{margin-bottom:1rem !important}.ml-xl-3,.mx-xl-3{margin-left:1rem !important}.m-xl-4{margin:1.5rem !important}.mt-xl-4,.my-xl-4{margin-top:1.5rem !important}.mr-xl-4,.mx-xl-4{margin-right:1.5rem !important}.mb-xl-4,.my-xl-4{margin-bottom:1.5rem !important}.ml-xl-4,.mx-xl-4{margin-left:1.5rem !important}.m-xl-5{margin:3rem !important}.mt-xl-5,.my-xl-5{margin-top:3rem !important}.mr-xl-5,.mx-xl-5{margin-right:3rem !important}.mb-xl-5,.my-xl-5{margin-bottom:3rem !important}.ml-xl-5,.mx-xl-5{margin-left:3rem !important}.p-xl-0{padding:0 !important}.pt-xl-0,.py-xl-0{padding-top:0 !important}.pr-xl-0,.px-xl-0{padding-right:0 !important}.pb-xl-0,.py-xl-0{padding-bottom:0 !important}.pl-xl-0,.px-xl-0{padding-left:0 !important}.p-xl-1{padding:.25rem !important}.pt-xl-1,.py-xl-1{padding-top:.25rem !important}.pr-xl-1,.px-xl-1{padding-right:.25rem !important}.pb-xl-1,.py-xl-1{padding-bottom:.25rem !important}.pl-xl-1,.px-xl-1{padding-left:.25rem !important}.p-xl-2{padding:.5rem !important}.pt-xl-2,.py-xl-2{padding-top:.5rem !important}.pr-xl-2,.px-xl-2{padding-right:.5rem !important}.pb-xl-2,.py-xl-2{padding-bottom:.5rem !important}.pl-xl-2,.px-xl-2{padding-left:.5rem !important}.p-xl-3{padding:1rem !important}.pt-xl-3,.py-xl-3{padding-top:1rem !important}.pr-xl-3,.px-xl-3{padding-right:1rem !important}.pb-xl-3,.py-xl-3{padding-bottom:1rem !important}.pl-xl-3,.px-xl-3{padding-left:1rem !important}.p-xl-4{padding:1.5rem !important}.pt-xl-4,.py-xl-4{padding-top:1.5rem !important}.pr-xl-4,.px-xl-4{padding-right:1.5rem !important}.pb-xl-4,.py-xl-4{padding-bottom:1.5rem !important}.pl-xl-4,.px-xl-4{padding-left:1.5rem !important}.p-xl-5{padding:3rem !important}.pt-xl-5,.py-xl-5{padding-top:3rem !important}.pr-xl-5,.px-xl-5{padding-right:3rem !important}.pb-xl-5,.py-xl-5{padding-bottom:3rem !important}.pl-xl-5,.px-xl-5{padding-left:3rem !important}.m-xl-n1{margin:-.25rem !important}.mt-xl-n1,.my-xl-n1{margin-top:-.25rem !important}.mr-xl-n1,.mx-xl-n1{margin-right:-.25rem !important}.mb-xl-n1,.my-xl-n1{margin-bottom:-.25rem !important}.ml-xl-n1,.mx-xl-n1{margin-left:-.25rem !important}.m-xl-n2{margin:-.5rem !important}.mt-xl-n2,.my-xl-n2{margin-top:-.5rem !important}.mr-xl-n2,.mx-xl-n2{margin-right:-.5rem !important}.mb-xl-n2,.my-xl-n2{margin-bottom:-.5rem !important}.ml-xl-n2,.mx-xl-n2{margin-left:-.5rem !important}.m-xl-n3{margin:-1rem !important}.mt-xl-n3,.my-xl-n3{margin-top:-1rem !important}.mr-xl-n3,.mx-xl-n3{margin-right:-1rem !important}.mb-xl-n3,.my-xl-n3{margin-bottom:-1rem !important}.ml-xl-n3,.mx-xl-n3{margin-left:-1rem !important}.m-xl-n4{margin:-1.5rem !important}.mt-xl-n4,.my-xl-n4{margin-top:-1.5rem !important}.mr-xl-n4,.mx-xl-n4{margin-right:-1.5rem !important}.mb-xl-n4,.my-xl-n4{margin-bottom:-1.5rem !important}.ml-xl-n4,.mx-xl-n4{margin-left:-1.5rem !important}.m-xl-n5{margin:-3rem !important}.mt-xl-n5,.my-xl-n5{margin-top:-3rem !important}.mr-xl-n5,.mx-xl-n5{margin-right:-3rem !important}.mb-xl-n5,.my-xl-n5{margin-bottom:-3rem !important}.ml-xl-n5,.mx-xl-n5{margin-left:-3rem !important}.m-xl-auto{margin:auto !important}.mt-xl-auto,.my-xl-auto{margin-top:auto !important}.mr-xl-auto,.mx-xl-auto{margin-right:auto !important}.mb-xl-auto,.my-xl-auto{margin-bottom:auto !important}.ml-xl-auto,.mx-xl-auto{margin-left:auto !important}}.text-monospace{font-family:SFMono-Regular,Menlo,Monaco,Consolas,"Liberation Mono","Courier New",monospace !important}.text-justify{text-align:justify !important}.text-wrap{white-space:normal !important}.text-nowrap{white-space:nowrap !important}.text-truncate{overflow:hidden;text-overflow:ellipsis;white-space:nowrap}.text-left{text-align:left !important}.text-right{text-align:right !important}.text-center{text-align:center !important}@media (min-width:576px){.text-sm-left{text-align:left !important}.text-sm-right{text-align:right !important}.text-sm-center{text-align:center !important}}@media (min-width:768px){.text-md-left{text-align:left !important}.text-md-right{text-align:right !important}.text-md-center{text-align:center !important}}@media (min-width:992px){.text-lg-left{text-align:left !important}.text-lg-right{text-align:right !important}.text-lg-center{text-align:center !important}}@media (min-width:1200px){.text-xl-left{text-align:left !important}.text-xl-right{text-align:right !important}.text-xl-center{text-align:center !important}}.text-lowercase{text-transform:lowercase !important}.text-uppercase{text-transform:uppercase !important}.text-capitalize{text-transform:capitalize !important}.font-weight-light{font-weight:300 !important}.font-weight-lighter{font-weight:lighter !important}.font-weight-normal{font-weight:400 !important}.font-weight-bold{font-weight:700 !important}.font-weight-bolder{font-weight:bolder !important}.font-italic{font-style:italic !important}.text-white{color:#fff !important}.text-primary{color:#007bff !important}a.text-primary:hover,a.text-primary:focus{color:#0056b3 !important}.text-secondary{color:#6c757d !important}a.text-secondary:hover,a.text-secondary:focus{color:#494f54 !important}.text-success{color:#28a745 !important}a.text-success:hover,a.text-success:focus{color:#19692c !important}.text-info{color:#17a2b8 !important}a.text-info:hover,a.text-info:focus{color:#0f6674 !important}.text-warning{color:#ffc107 !important}a.text-warning:hover,a.text-warning:focus{color:#ba8b00 !important}.text-danger{color:#dc3545 !important}a.text-danger:hover,a.text-danger:focus{color:#a71d2a !important}.text-light{color:#f8f9fa !important}a.text-light:hover,a.text-light:focus{color:#cbd3da !important}.text-dark{color:#343a40 !important}a.text-dark:hover,a.text-dark:focus{color:#121416 !important}.text-body{color:#212529 !important}.text-muted{color:#6c757d !important}.text-black-50{color:rgba(0,0,0,.5) !important}.text-white-50{color:rgba(255,255,255,.5) !important}.text-hide{font:0/0 a;color:transparent;text-shadow:none;background-color:transparent;border:0}.text-decoration-none{text-decoration:none !important}.text-break{word-break:break-word !important;overflow-wrap:break-word !important}.text-reset{color:inherit !important}.visible{visibility:visible !important}.invisible{visibility:hidden !important}@media print{*,*:before,*:after{text-shadow:none !important;box-shadow:none !important}a:not(.btn){text-decoration:underline}abbr[title]:after{content:" (" attr(title) ")"}pre{white-space:pre-wrap !important}pre,blockquote{border:1px solid #adb5bd;page-break-inside:avoid}thead{display:table-header-group}tr,img{page-break-inside:avoid}p,h2,h3{orphans:3;widows:3}h2,h3{page-break-after:avoid}@page{size:a3}body{min-width:992px !important}.container{min-width:992px !important}.navbar{display:none}.badge{border:1px solid #000}.table{border-collapse:collapse !important}.table td,.table th{background-color:#fff !important}.table-bordered th,.table-bordered td{border:1px solid #dee2e6 !important}.table-dark{color:inherit}.table-dark th,.table-dark td,.table-dark thead th,.table-dark tbody+tbody{border-color:#dee2e6}.table .thead-dark th{color:inherit;border-color:#dee2e6}} .no-js img.lazyload{display:none}figure.wp-block-image img.lazyloading{min-width:150px}.lazyload,.lazyloading{opacity:0}.lazyloaded{opacity:1;transition:opacity .4s;transition-delay:0ms} .recentcomments a{display:inline !important;padding:0 !important;margin:0 !important}
Zapier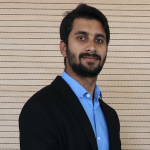 Aazar
September 17, 2019 |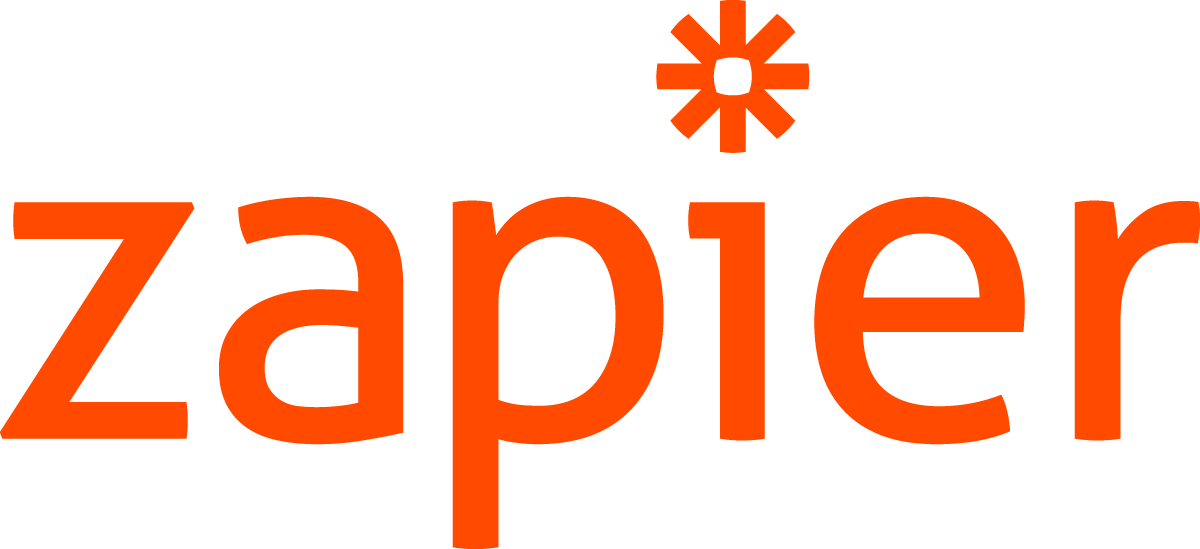 Zapier gives people internet superpowers by letting them easily connect and automate the apps they use. Partners utilize Zapier to offer their customers integrations with 1,000+ apps. The Zapier Developer Platform enables developers to add APIs for private or public use. Connect your sales toolkit and save your sales team time.
Features:
Dashboard
Multiple Data Sources
Web Services
Use Cases:
Integration
Review:
| | |
| --- | --- |
| Rating: 4.5 / 5 | Number of Reviews: 1195 |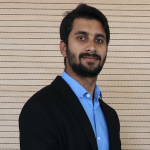 Aazar
Aazar has been 2 times founder and now works as a Growth Consultant. He writes about mostly sales, marketing, and growth-related topics. Aazar has been working in the SaaS industry for past 5 years. He also loves Kizomba dancing.
Like the Blog?
What we read sculpts who we are and dictates the decisions we take. Make the right choice now.*
Top software reviews platforms recommend LimeCall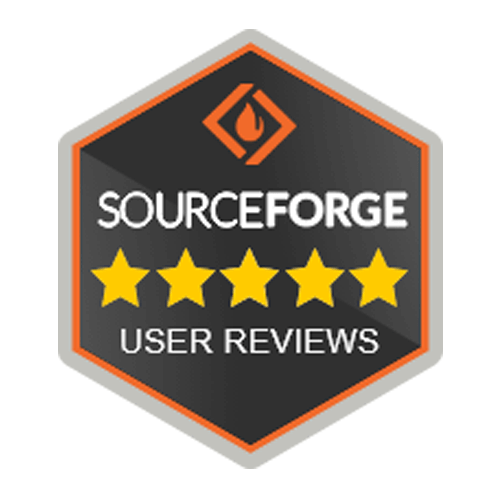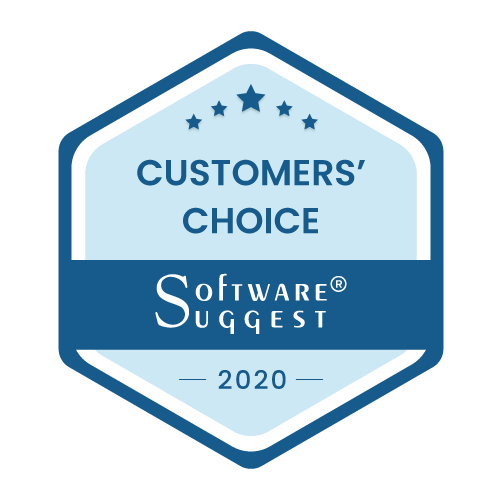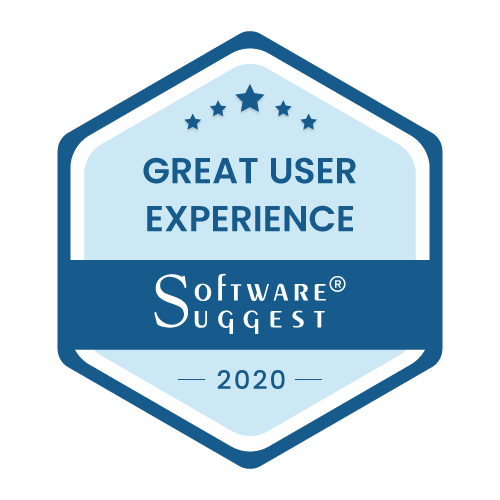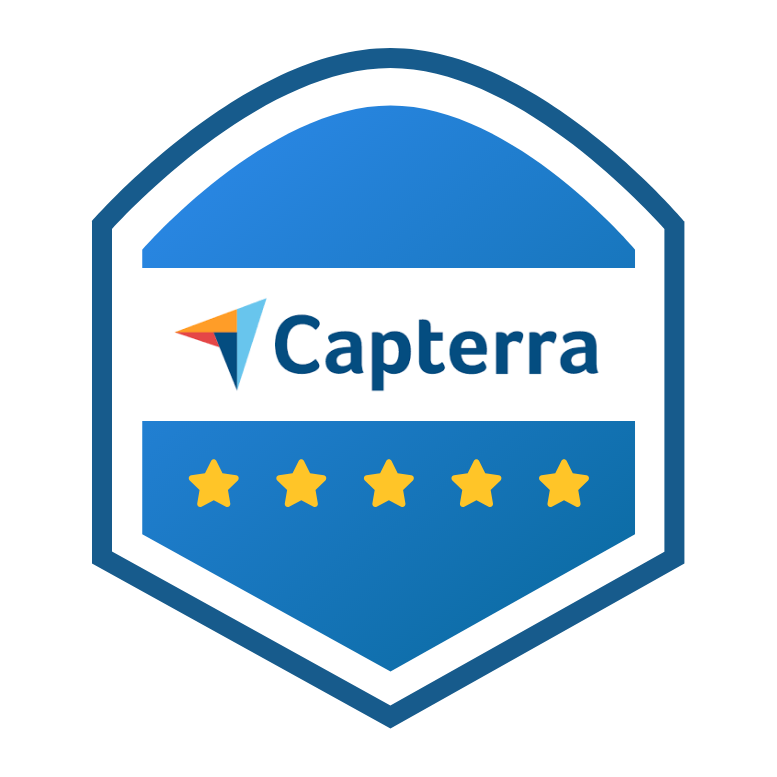 Request a live demo
Sign up and we'll show you a custom demo of LimeCall in action on your website. Or talk to us live right now.