Twilio is one of the most common ways for businesses to integrate their phone systems with their websites using an API. Twilio provides a solution for you to use customized phone apps on your site or another online app if you want to use VOIP services. Twilio, of course, does not come without a price tag. It is well-known for being relatively costly. Many competitors to Twilio offer many of the same features at a reduced cost. In this article, we'll look at the various Twilio alternatives. After we compare them, you'll know what kind of features and pricing are available. This will help you make the best selection for your company.
What is Twilio?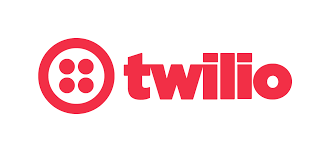 Twilio is a cloud communications developer platform. Developers use Twilio API to integrate communication forms into their apps. Twilio's target market is developers, who have the ability to integrate it into apps for you to use. Twilio's co-founder and CEO, Jeff Lawson, stated that they want developers to have Twilio in their tool belt. As an end-user, all you have to do is sit back and enjoy the benefits. Twilio now manages communications for over 40,000 companies all over the world. Coca-Cola, the American Red Cross, Nordstrom, Dell, Twitter, eBay, Sony, and others are among them.
It enables you to send messages or make phone calls to anyone, anywhere, at any time. Twilio is quite popular today since it has provided these services for a long time and has built a reputation for doing so. It's become the go-to place for customizing your VOIP software. Twilio allows you to pay just for the services you use, which are of excellent quality. In this industry, Twilio still has a good reputation. The company, however, no longer has a stronghold on the market. There are alternatives available if you choose to pay less. Others will perform the same tasks.
Why Do You Need An Alternative to Twilio?
While Twilio remains the most popular communication platform, it is not the only company that provides similar services. Many Twilio competitors in Europe and North America offer the same service at lower prices than Twilio. Following are the reasons you need an alternative to Twilio.
One of the big reasons people consider transitioning from Twilio is because of the costs. Because of its charging model, it costs a lot per minute. This is on top of their other services. This may or may not make sense for you, depending on the size and income of your company. That is why it is good to know that there are alternatives—Twilio charges $1 per dedicated phone number. That can add up depending on how many numbers you have. Many of Twilio's competitors will charge approximately half as much. That means you might be able to put that money back in your pocket. ''I used Twilio for 3 months but the price of this tool was going out of my budget a lot so I decided to choose an alternative as there are many other alternatives offering the same service in my budget level.''

Another significant issue with Twilio is that it is possible that the service will fail to report communication issues. Several similar complaints might be found, for example, about SMS messages that are listed as sent but never delivered. The crux of the problem is that Twilio was unaware of the problem and hence did not alert clients, resulting in the messages being charged as if they had been delivered. As a result of this experience, you should choose the most appropriate service and thoroughly test possible options in the target area before integrating messages and calls into your app to ensure the product's quality. '' It had happened with me sometimes that my SMS messages are never delivered but Twilio still charges me for that which is not acceptable.''

If you can find a cheaper alternative to Twilio, your cloud APIs will become less of a strain on your budget. Many other companies now offer this service, as they have removed the middlemen that Twilio employs. This means that in other regions, pricing alternatives will be much cheaper. In terms of functionality, several of these alternatives are nearly identical to Twilio. The sole difference is in the name. You can still make good calls. You can connect your phone number to your web apps by customizing your API. It can help you save money while still keeping your consumers. If you switch, they won't notice any difference in the calls. '' In the start, I find Twilio useful but they soon start rising their prices which makes my business difficult to manage with Twilio. I started using another software which provides the same features in half of the price.''
Alternatives to Twilio
Vonage
''The software is very easy to use and has a plethora of features. The inbound and outbound calls are crystal clear, and it is very easy to manage all the different call activities. The customer service offered by Vonage is exquisite, and they are so friendly. The reporting capabilities are a huge plus.''-Sushruth, Article Associate.
Nexmo was the previous name for Vonage. Vonage has a one-of-a-kind feature called adaptive routing. This system sends signals most efficiently, allowing user devices to be delivered faster. According to G2, it has a 4.2/5 rating. Twilio offers voice services in 50 countries, whereas Vonage provides voice services in more than 80 countries. Twilio uses SMS gates, making the procedure more complicated, whereas Vonage uses the carrier's network directly. Furthermore, using Vonage's communication APIs allows developers to modify and understand data more easily. Twilio's primary opponent is Vonage. Contact Vonage Communications APIs to obtain current pricing.
Plivo
''The easy-to-use dashboard makes making changes quick and easy to understand. The API documentation made for a fast integration within my system.''-Ian, a small business owner.
Plivo is a cloud-based platform that allows developers and businesses to integrate SMS capability into nearly any app. It provides messaging flexibility by allowing companies to customize texting services such as SMS surveys and autoresponders to match their specific needs. According to G2, it has a 4.5/5 rating. Twilio supports 25 languages, whereas its text-to-speech engine supports 16 languages. Plivo interacts directly with providers in supported countries, resulting in higher service quality and lower costs than Twilio. The SMS package costs $0.0050 per SMS. The voice package is $0.12 per minute at the same time.
Bandwidth
''I like ordering new numbers from bandwidth. Their new Pain-Free ordering is really streamlined and has greatly reduced the number of clicks involved in ordering numbers. Everyone I work with at bandwidth is friendly and professional and willing to help, which is also great!''-Joel, enterprise owner.
Bandwidth is a leading CPaaS provider and one of the country's largest IP voice networks. Its main benefit is that the console it provides allows you to integrate 911 services into your business. You'll also get a speedy response to an emergency number supply. According to G2, it has a 4.6/5 rating. It operates in over 60 countries and covers 93 percent of the world's GDP in major markets. It offers various packages to meet a variety of needs; you may inquire about pricing by contacting their sales team.
Sinch
''Everyone at Sinch that I've worked with has been extremely responsive, whether it questions about adding additional features, or supporting our end users, to even handling billing issues; this level of responsiveness really establishes a strong business partnership.''-Jacqueline, Product Manager.
Sinch is a cloud communications platform as a service (PaaS) and telecommunications startup. It has introduced the Conversation API to make it easier for its clients to communicate with their customers worldwide. Sinch's SDK solution is complete and eliminates the need for coding. It works with native apps and rest APIs, giving it a potential alternative to Twilio. According to G2, it has a 4.2/5 rating. Sinch is simple to use and affordable when compared to Twilio. In 40 countries, the company has a local presence. It has an enterprise value of $4.6 billion, dwarfed by Twilio's $55 billion market cap. Sinch is a leading Twilio competitor in the communications API space, despite its small size. You have to contact them to learn about the pricing plans.
Voxbone
''Great coverage with a local presence, ease of use, modern portal, and API.''-Tobias, enterprise founder
Voxbone can help you set up a SIP-capable platform for your carrier. Its features enable the integration of systems with several carriers. SIP trunking throughout the IP network will assist with call reception. According to G2, Voxbone has a 4.2/5 rating. Nearly 900 companies use Voxbone's platform, including Skype, Uber, and Zoom. It has lower pricing, making it superior to Voxbone in terms of features. It provides a pricing plan for small businesses, medium businesses, and large enterprises, so contact their sales team and ask for a pricing plan for whichever matches you best.
RingCentral
"Getting our scattered phone systems streamlined and centralized was like straightening out a giant ball of string."-Eric Callagher, Telephone Engineer, SoFi.
RingCentral is one of the most popular cloud-based CPaaS providers, with a comprehensive API library and strong capabilities. Integration with existing solutions such as Connect Platform and RingCentral Office features into other apps are among its features. According to G2, it has a 3.9/5 rating. It has the same features as Twilio but is less expensive. The Basic package costs $19.99 per month per user, the Standard package costs $24.99 per month, the Premium package costs $34.99 per month, and the Ultimate package costs $49.99 per month.
Infobip
''The percentage of SMS delivery is normally higher than 97% and very fast and what's most important: they have direct phone lines which generate trust for our company. They assign you an Account manager who answers your questions at all times. Also, friendly platform and good fare.''-Natalia V, CRM analyst
Infobip is a Croatian CPaaS company that provides a web-based interface environment and an API to assist businesses in quickly developing customer journeys. A specific Whatsapp integration solution is available from InfoBip. Twilio, on the other hand, does not have a Whatsapp integration function. InfoBip offers a Whatsapp Business API that allows you to communicate via social media platforms. If you're an event planning company, InfoBip enables you to communicate with your customers using various communication platforms. According to G2, it has a 4.4/5 rating. Over 750 banks use its messaging network, and it works with over 650 cell operators across the world. The company's global presence makes it a worthy top Twilio competitor. Contact their team for pricing inquiries.
Microsoft
''The Teams software allows me to communicate with my team quickly and efficiently. We are able to react and respond to one another in liking messages, sending GIFS, responding to specific messages, and so much more.''-Alexandria, Operations Supervisor
Microsoft is known around the world for producing cutting-edge technologies such as Azure and Teams, which allow for seamless interactions and collaborations. Azure Communication Services is a new set of technologies that enables developers to integrate text messaging, phone, and video calling into their apps. According to G2, it has a 4.3/5 rating. Microsoft Teams is used by over 75 million people every day, tens of thousands of enterprises use Azure, and over 50 million developers use GitHub. Get in touch with their team to learn about their various pricing options based on your needs and objectives.
Gupshup
''Gupshup isn't always the easiest to use, but what's made it stand out has been the ability to link bots together rather than creating massive blocks – as well as their limitless program integration and code possibilities.''-Matthew, Co-Founder & Marketing Director.
Gupshup is the top smart messaging platform, including APIs for SMS, Whatsapp, RCS, GIP, and over 30 more messaging channels. The platform includes tools that make developing advanced messaging services and chatbots easier. According to G2, it has a 4/5 rating. More than 50,000 developers and processes send over 5 billion messages each month. It offers a communications channel that allows businesses and their customers to communicate more effectively. It allows interactive experiences on any device, anywhere in the world. Gupshup now has a competitive advantage against Twilio, thanks to the new features. To discover more about the price packages, contact their team.
QuickBlox
"Best SDK for chatting (Private or Group) and video calling with notifications."-Hardik H, Android Developer.
QuickBlox is a communication solution that allows businesses to integrate consumer messaging into their apps or separate platforms. Its biggest feature is that it provides voice chat APIs and SDKs for businesses to use live chat software to fulfill their demands and boost client engagement. According to G2, it has a 5/5 rating. It presently powers over 25,000 applications and provides back-end solutions that may be installed on-premises or in the cloud. The company's major competitive advantage is its vast experience in developing scalable messaging solutions. The Startup plan costs $49 per month, while the Growth plan costs $219 per month.
Restcomm
''The ability to write custom call flow logic against solid voice/SMS APIs opens the doors to building a plethora of products. Time to market is reduced when using Restcomm and the support is excellent. I see WebRTC becoming the norm in the next couple of years and Restcomm has solid support for this with Web, Android, and IOS SDKs.''-Richard, Administrator in Telecommunications.
Restcomm is an open-source CPaaS platform that supports BYOC and brings your own operator. When you need to create a communication API from the ground up, it gives a comprehensive SDK solution. According to G2, it has a 5/5 rating. Restcomm will benefit from new revenue streams and a competitive advantage over Twilio by bringing its own carrier options, white labeling, and a complete suite of phone and messaging APIs. To get the most up-to-date pricing, contact Restcomm.
Telnyx
All of your voice and messaging needs can be easily integrated, managed, and analyzed with the Telnyx API. To activate multi-tenancy control, start by authenticating your account and adding connections with unique SIP authentication. Its best feature is call control, which allows you to combine voice processes and supports call automation. Developers can use this functionality to create new communication channels. Telnyx also provides free inbound SMS with forking media for real-time audio processing of mid-connection audio. According to G2, it has a 4.8/5 rating. BPOs that require real-time client communication data will benefit from Telnyx. It allows the media to increase audio quality and record all voice data for future reference. You can contact their team for pricing inquiries.
MessageBird
''I love the pricing most – It is very cheap in terms of per SMS. Building a prototype, testing the product, and then deploying it for production has been very easy! Also, the ability to top up small amounts to keep testing going has also been very easy''.-Subhajit, small business owners.
MessageBird allows businesses to integrate their CRM and omnichannel communications effortlessly. This integration provides customer support and sales representatives to easily send and receive messages to and from their contacts across a growing number of channels, all from a single, simple interface. According to G2, it has a 4.3/5 rating. It makes communicating with customers as simple as sending a message to pals on Whatsapp.
Use the world's most popular channels to communicate with your leads and customers. By bringing all messaging platforms together in one place, the omnichannel view of conversations and messaging prevents siloed customer communications. It is much better than Twilio in terms of features and prices and therefore is an excellent alternative to Twilio. You can take a free trial to play around with the feature and understand them better. However, pricing plans can only be known by contacting their team.
Zipwhip
''We utilize ZipWhip as a crisis text line for youth from Kitsap County in Washington. ZipWhip allows for not only our administration number to be utilized as a text line for our youth but also if they are to call the text number they still are able to connect with our administration staff.''-Joshua, Crisis Response Chaplain.
Zipwhip is a text messaging software for businesses that allows users to text existing business phone lines. Texting on their existing landline, VoIP, or toll-free phone number helps enhance customer engagement and promote growth. It also aids in the improvement of internal communications, the scaling of best practices, and the development of sales and income. With lower call volumes and speedier daily operations, it helps in the solution of client issues and increases productivity.
Convenient automation tools, adding a personal touch to every text to establish relationships with consumers, remaining organized and connecting with customers successfully, tracking and optimizing the performance of text messages with easy-to-read reports, and more are some of its advantages.
According to G2, it has a 4.6/5 rating. Text marketing, which promotes contests, events, promotions, and campaigns, as well as automatic appointment reminders and alerts delivered to numerous people at once, enhances engagement and produces additional revenue. The Starter plan starts at $19 per 500 messages, and the Unlimited plan starts at $49 with unlimited messages and up to 3 users. The Premium plan starts at $99 with unlimited messages and up to 5 users.
Agora.Al
''Best tool for voice and video chat.''- Leo, User of Facebook.
Agora.AI may be the best platform for integrating virtual tools into current systems. It's the best option for programmers and app developers that want to integrate voice and video chat into their apps. According to G2, it has a 3.5/5 rating. Its WebRTC APIs are more powerful than Twilio's. It makes it simple to integrate video conferencing capabilities into apps and websites.
The most important aspect of Agora.AI is that it provides high-resolution video calling at an affordable price. Agora.AI charges flat fees for calls, unlike Twilio, which charges different rates for calls and receipts. Get in touch with the Agora.AI sales team right now to find out more about their pricing options.
Takeaway
Twilio is the market leader in communication; however, it does have some faults. Twilio, for example, does not provide free inbound SMS, which may not be a viable option for small enterprises on a limited budget. We've created a list of Twilio alternatives that include features like free inbound SMS, direct carrier connections, and even live customer service.
At the same time, if you use Twilio's free version, you won't get live customer service, which means you'll have to pay more for a premium plan. In terms of services and customer support, all of the solutions provided here are less expensive than Twilio. More dependable communication services are needed for improved customer relationship management at the business level, and these Twilio alternatives can help.
Twilio may be the top tool of its industry, but it charges its customers with high pricing plans. The almost same features are available in alternatives of Twilio at only half of the price.
Whichever alternative you choose for your business, make sure that it meets all your future goals and plans.
Share the content with your marketers' partners and colleagues to let them know about this amazing solution.