Potential customers always look for customer testimonials on the website. It is the most important thing that improves your website reputation. These testimonials make your product or service credible and top-notch for customers. Customer testimonials have a direct relationship with sales. If you have a bad review about your business, will anyone like to buy from you?. The more excellent testimonials you will have, the higher your sales will be. You can learn about the customer testimonials and their examples down below. After learning, you can use these examples to boost your sales in less than one month.
What is a Customer Testimonial?
Customer testimonials are customers' verbal or written reviews of your product or service. These testimonials are on your page because it helps you reach your goal. There are various reasons for writing client reviews. The most important of which is to assist other buyers in making informed decisions. Different motivations tie to their relationship with the brand to express their experience.
Why Are Customer Testimonials the Best?
Customer testimonials are vital to the success of any online business. They can help your company's website convert visitors into customers. This is because they give your website credibility and urge customers to buy from you. The most direct way to increase your sales is by getting more customer testimonials. When purchasing from a website, 92% of people look at internet reviews and feedback. Consumers trust online internet reviews as personal suggestions. With 88 percent saying they believe them as much as personal recommendations.
Many people will hesitate to open wallets to purchase something on a new website. The same thing applies when buying something from an unknown tradesperson. You can get help with this from testimonials. People are more likely to buy a product or service if they know that others have bought it for similar reasons. And if other people are happy with your service or product, you don't need to say anything more. They are enough to please your potential customers.
Customer testimonials add value to your site by providing information about the product. And also making your website appear essential and trustworthy to people new to it. They can show that your website is valuable and a dependable provider of the service.
The best way to get reviews from customers is to ask them after using your product or service. If they are willing to write about their experience with your company, you can add this review to your website. You should find that they are delighted to do so. The stories they tell will breathe fresh life into your website. And also help visitors put themselves in the customer's shoes. Parents, couples, single people, retirees will appear natural and trustworthy to a buyer. There is a big difference when you and the salesperson are suggesting and when these people are suggesting your product or service.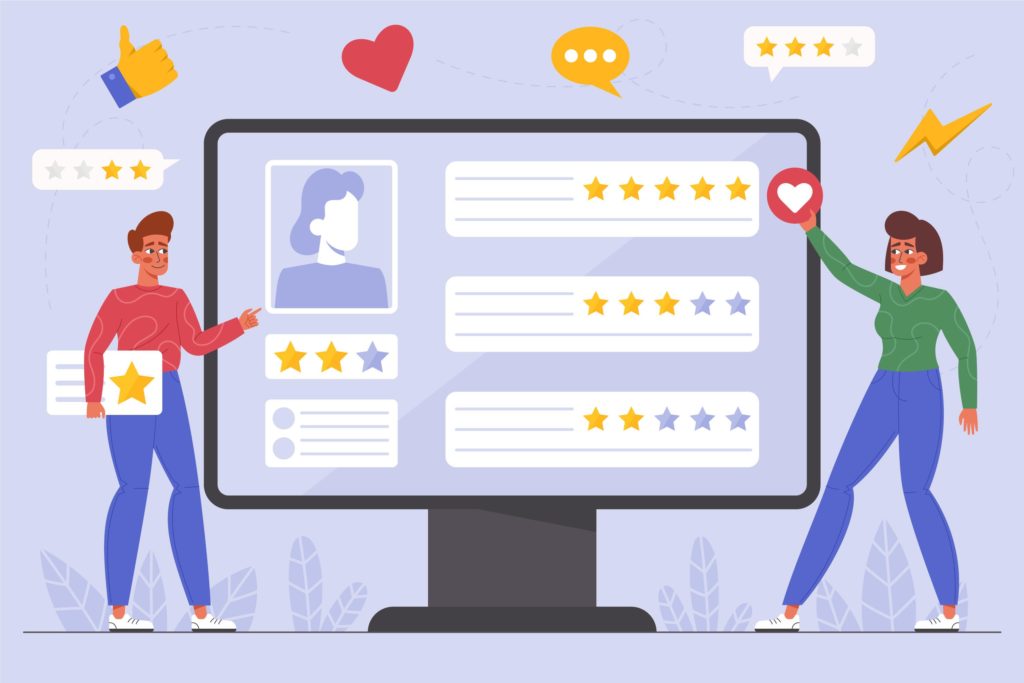 What to Include in Customer Testimonials?
Customers trust and rely on testimonials, but that doesn't mean you can include anything. Connects more facts with the testimonial to make it credible and trustworthy. The writer's name, title, company, and photographs should be included in the testimonial. The most effective content marketing strategy is putting a face to client testimonials. Faces appeal to us as humans. If a well-known company has given you a review, add their logo with the review. It has the added benefit of giving the consumer who wrote the testimonial free publicity.
But, remember that using someone's name without their consent is against the law. So it would be best if you always asked before publishing personal information alongside a customer testimonial. If you don't want to use someone's complete name, you can use their initials instead.
Where should I put customer testimonials?
Many brands and websites put testimonials on a specific page of the website. But there are many other areas where you can put them. The issue with testimonial sites is that they feel like marketing. People expect testimonial sites to be nothing more than an advertisement. Everyone wants to know what prior customers have to say about your services. But never put them into something that isn't as genuine as you think it is. Place Customer testimonials where your clients are most likely to see them.
Showing testimonials on important points is necessary for your prospects' browsing journey. They can assist in convincing them to take action. Here are five places you don't want to miss:
Homepage Page– Yes, it's normal to have several testimonials on the homepage – but there's a reason for it. The homepage gets the most traffic of any page on your website. It's best to put your good customer feedback front and center; people will see it even if they don't go any further. Seeing good feedback encourages them to dig further.
Product/Service Page: A testimonial could be the final push if a buyer is buying something. Then why not post positive reviews on your product or service sites? By posting reviews on the product page, it will help the buyers to make decisions.
Near to CTA (Call To Action)– CTA such as contact or sign-up buttons are already prompting visitors to convert. They rarely, if ever, provide a reason. A skeptical visitor may be hesitant to click on a button inviting them to buy something. Still, if they can see that another buyer had a positive experience, they are more likely to do so.
Testimonials Page: If you have many testimonials, add them to a testimonial page. Especially if the feedback comes from significant people and companies, clients are willing to give you compelling testimonials if you create a location. A creative arrangement, presenting the content to be easy to read and absorb is the key to a testimonials page.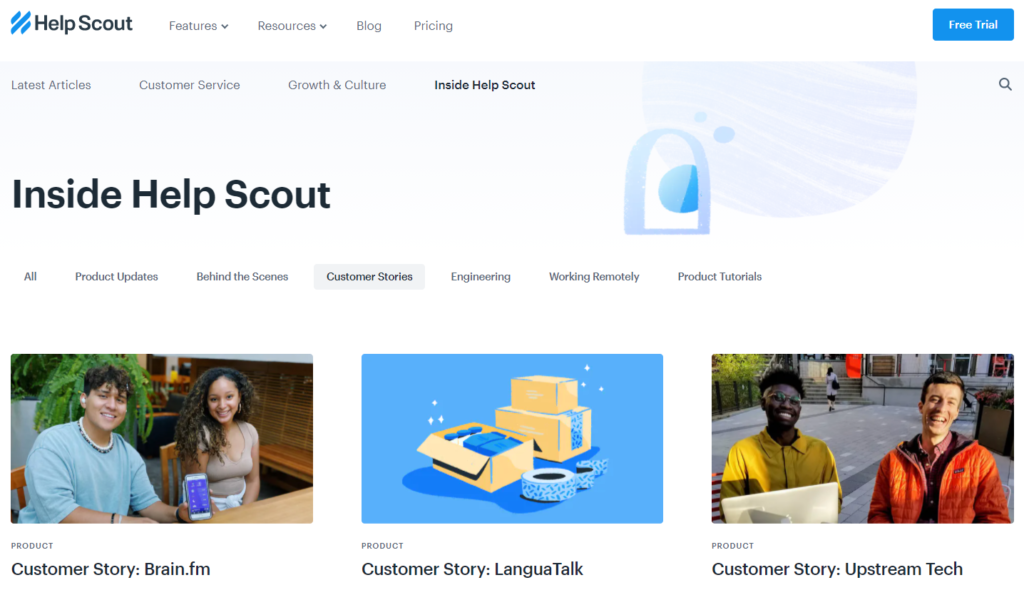 In Slider– Another excellent option to feature testimonials is to place them in a slider. This way, your testimonial doesn't have to take up space on the next page, and you can use it for many purposes. For example, you can include a call-to-action, a picture, or both in the slider or hero image at the top of your page.

10 Customer Testimonial Examples You Can Use to Boost Sales
Customer testimonial examples like the ones below are used in a variety of ways. You can use them on your website, in blog articles, and on social media, among other things. These customer testimonials examples will help you increase your website's credibility.
1: Quotes
Customer testimonials that include quotes are the most well-known. One of the first testimonials was quotes and one of the easiest to get, regardless of industry. Quotes have become widespread on product pages, homepages, and other commercial intent pages. They first appeared in newspapers back in the old days. Quotes help visitors trust that the buy they're considering is the appropriate one. Quote testimonials come in several forms. The statements on the product landing pages and homepages are quoted earliest forms. You can use them in combination with the feature of a star rating slider. It will boost reader engagement as well as build your product credibility. Another form of the quote is a photograph of the person with its testimonial. In many circumstances, photos boost conversions by allowing prospects to connect with buyers. An image with a CTA includes an advanced version of a quotation testimonial. It is a big mistake to presume candidates will know what to do after seeing a job posting. As a result, providing a strong call-to-action with the testimonial becomes essential.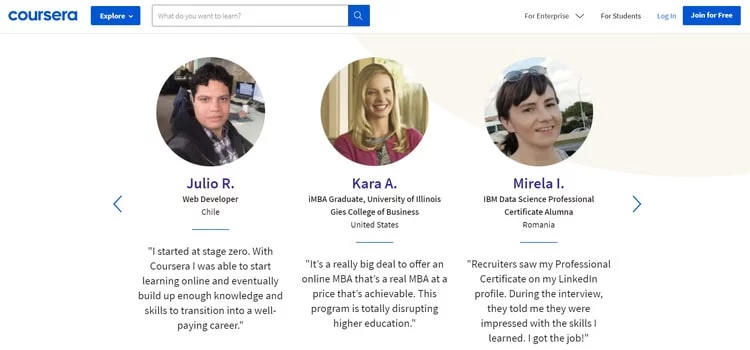 2: Testimonials on Social Media
We use social media to vent our frustrations and express our fears. The ability to click through and see the person you're reading about is a unique benefit. As a result, prospects find these testimonies to be engaging and relatable.

3: Press Review
Getting your company recognized in the news is a huge accomplishment for a company. Nowadays, being in the newspaper means that millions of people may see your product. Having a company mentioned in a news outlet is challenging. But the payback can be thousands of new leads flooding your website. Capitalize on it by publishing relevant content on the website, blog, and social media. If your business is fortunate enough to receive this kind of attention.
4: Case Study
A case study is a detailed study of a single customer's interaction with your business. These pieces take a scientific approach to demonstrating your company's consumer success. You can use facts and observations in case studies to show specific products' benefits. There are many beneficial aspects of the case study. One of them is presenting a comprehensive client story to a potential lead. This is ideal for B2B businesses looking to convince a whole company to buy their product or service. Leads can read the example customer experience and see if it matches their situation. It will also help them to determine if your company can meet their demands.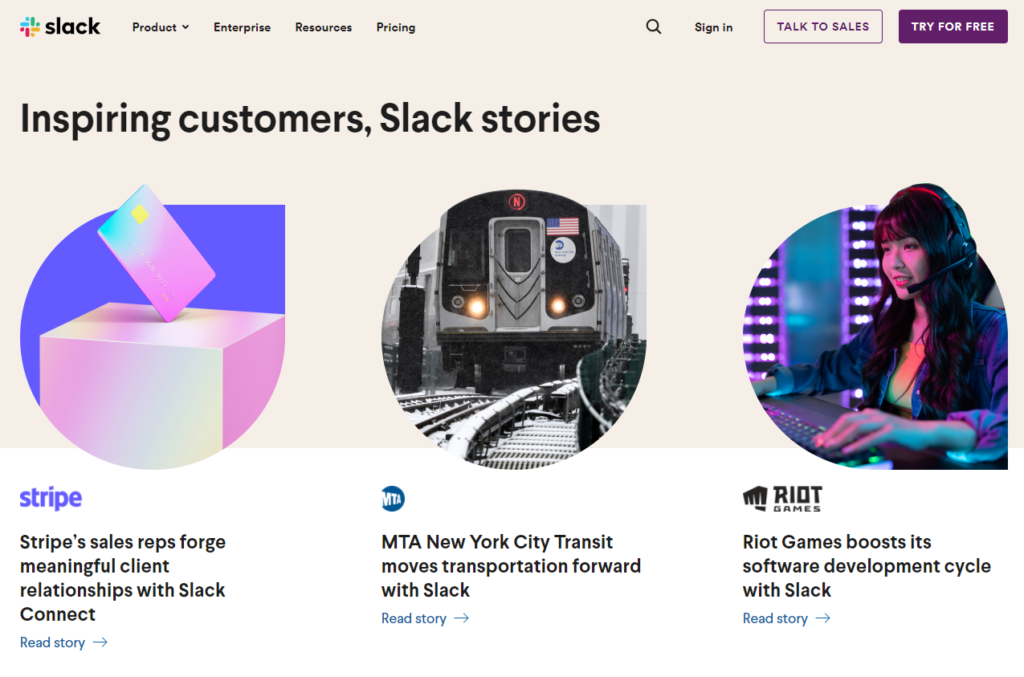 5: Blog Post
There are many ways to display customer testimonials in an informative way. You can also show it in a blog post. You can go into great detail about a customer's story and break down minor journey points. This format is like case studies. It allows the company to convey the customer's experience from their point of view. You can have someone within your company write the post, or you can hire a guest writer to do it for you. Hiring an outside writer has the advantage of making the piece appear less biased to the readers. Then you can share the content on your blog or another prominent blog in your sector once it's finished.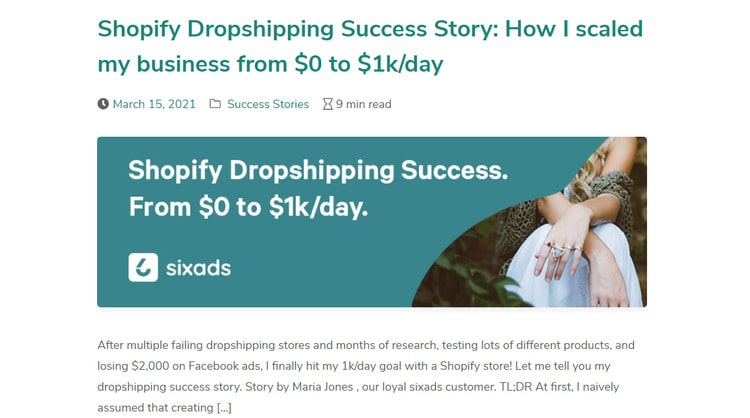 6: Influencer testimonials
Testimonials from influential people can be effective. Influencers are trust authorities in your business or field instead of celebrity endorsement social proof. They aren't usually well-known celebrities outside of their fields, but they wield much power within them. Influencer testimonials are compelling because their names are famous and trustworthy. When an influencer gives you a 5-star rating, it shows your audience that you are responsible. After all, your product, service, or job is endorsed by someone they know and respect. If it's good enough for them, it will be good enough for me.
7: Customer Interviews
Asking willing consumers to submit feedback in an interview is one of the simplest ways to get customer feedback. Customer interviews are an excellent way for your company to learn more about specific parts of your company and how they contributed to its success. This format allows you to showcase your many products and features and allows potential leads to see their uses in the real world. Customer interviews are more adaptable than traditional testimonials because you can present them in a variety of formats. You can transcribe them into a written interview and post them on your company's website. You can record and publish it as a video or audio piece. To increase the reach of the testimonial, companies use one or more of these strategies.
8: Video Testimonials
Video engages viewers' visual and auditory senses while telling compelling stories about a brand. It's no wonder that it's the most formidable marketing combination. According to research, video is content with the best Return on Marketing Investment for 52 percent of marketers worldwide. You might ask your consumers to make a brief testimonial video on their smartphone, or any device for that matter, discussing their favourite features of your brand. You can show these videos to your leads at various points of the buying process.
9: Peer Review
Customer feedback submitted on review sites such as Yelp and Angi is used to create peer review testimonials. Because many consumers check these review sites during the decision-making process, these reviews can impact customers. Customers who are interacting with your company for the first time will enjoy peer reviews. According to studies, 52 percent of customers will only buy from a company with four or more stars on a review site. Since strangers provide feedback on these sites, these reviews are real and honest opinions.
10: Audio Testimonials
Audio can impact and motivate your audience. audio has the advantage of being a cost-effective solution for your company to create compelling content. You don't need a whole production crew or much pricey equipment to record audio testimonies. It would be best to have a microphone, recording software, and a peaceful place to record. You may tell an inspiring customer story with those tools by stringing different client quotes together in one track. Another advantage of audio material is that it is simple to distribute and consume by your audience. You can listen to audio clips, unlike video, in any environment and require less memory and data to upload and share. Audio testimonials may be more effective than video while costing a fraction of the price when done.
How to Get Customer Testimonials For Your Business:
Now that you have learned about customer testimonials and their examples, the big question arises: how do I get customer testimonials for my business? Below are the tips and tricks you can use to get customer testimonials:
After delivering a product or service to your customers, ask them to give you a review, but they may be unsure what to write it on. It's best to provide them with few questions which they can answer in the testimonial. In this way, you will get an honest opinion about your service and also a reliable testimonial.
The more options you would give your customers for the testimonials, the more beneficial it is. Some clients are not comfortable recording video or audio for testimonials, so it's best to provide them with multiple options.
Getting approval from the client to use their testimonials on the website is necessary to avoid legal disputes in the future. After finalizing your testimonial, inform them about it, and if they approved it, you could use it on the website.
Conclusion
Testimonials from customers are more crucial than ever. Years ago, brands could redirect your attention away from any unfavorable news. It's a different story today. Anyone with a phone, Internet access can learn about your business reputation. A brand may go from top of mind and tip of the tongue to a simple afterthought with a few keystrokes. But it does not have to be that way for you. Many of the world's well-known brands are using word-of-mouth marketing to their advantage. Provide customers with your best service. You will soon have a large group of people talking about you with customer testimonials.
Don't forget to share it with your colleagues, marketer partners, and friends.
Focus on getting customer testimonials because it is an important strategy for business.
Customer testimonials play a significant role in your sales, and if you increase them, your sales will boost.