A website isn't serving its purpose if it fails to successfully engage its visitors. In today's digital world, all of your efforts likely have one goal, that is, getting users to visit your website. But once they visit – there's a lot more that needs to be done. In this article, we will discuss the best practices to increase website engagement.
What is Website/User Engagement?
Website engagement or user engagement refers to the procedure of analyzing whether your website users find the website engaging or not. It will also give you a gist of how your strategies are performing and whether they impact the customers.
When it comes to measuring the site's ranking and success, the website also plays a major role. They should lead users to do something, like buy your product, subscribe to your newsletter, or share an article from your blog.
Who doesn't dream of such a website? For that, you need to retain your visitors. Make the visitors stick around and help them come back, and it's important to make them feel that they have gained something useful there and somehow took action.
Read more about website engagement tools here: https://limecall.com/growth-marketing/the-21-best-website-engagement-tools-to-win-customer-attention/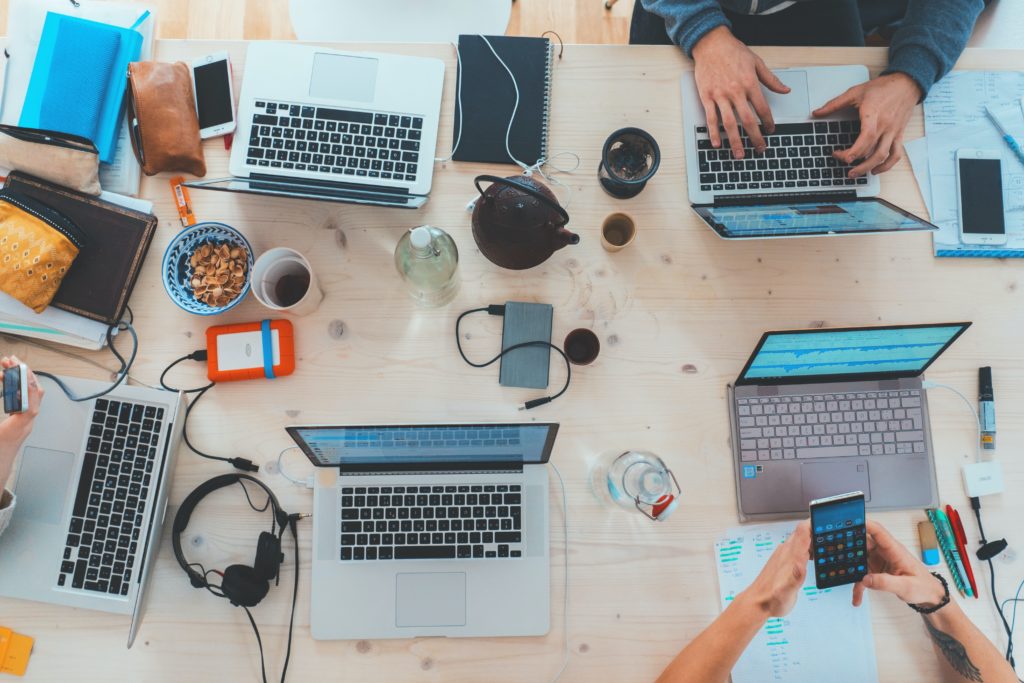 Why is increasing website engagement important?
For every online business to measure success, there is a metric called Website Engagement. It is very important in calculating the user's interest, behavior, etc., which is used to improve the delivery of the service or the content in a way that the user loves to see about. But, it is a must to know how the users are engaged with the website. Thus, having clear insights on what's happening on the site and what content drives more user engagement helps the businesses make the right decision.
Types of User Engagements
Visitor Comments & Discussions
Also known as active participation, this is a type of user engagement that explains the actions of your audience like quizzes, answer polls, take surveys, interact with chatbots, and otherwise engage with your website's interactive content. Using these not only enhance engagement, but they're fun and give your visitors a reason to spread the word and return for more.
Viewing Images and Videos
Displaying a gallery page filled with media can give your visitors enough content to surf through. Even if you do not plan to provide a gallery, you can work out with the homepage images. Just maximize the quality of all visual-oriented content because images with a lower quality might affect customer engagement.
Social media shares
Social media shares are important, especially if you want to engage your customers. Maybe give them the Facebook button to share your posts with their friends. These buttons are sure to enhance user engagement across the website and the brand's social profiles.
User Engagement Metrics
Session length
We can learn a few things from session length, such as segmenting users to help identify which of their stay in the app longest and seem most engaged. Your developers can take these user engagement metrics to discover where problems exist. Session length is the amount of time that a user spends in your app in one session.
2. Acquisitions
By figuring out where your downloads and interactions are coming from, you will better understand how to attract new users. Acquisitions can come from many places, like organic search, direct, paid search, referral, social media, and countless others.
3. Time in-app
The more time users spend in your app; the more engaged they are, and they like your app better. Time in the app is a user engagement metric that's relatively easy to understand. However, different from session length, time in the app shows the amount of time a user spends in your app in a given interval.
4. Rate of Retention
Retention rates let you track and watch out for problem areas of your app that can be improved upon. By calculating your retention rate over days, weeks, and months, you will have a good idea of the app's longevity in the market.
5. Number of Users
It is important to understand how certain users interact with your service or platform compared to others and can thus give you insights into potential areas of opportunity. Users are an important part of any metric, but users themselves can tell a story, and there are several ways to track them.
Best Practices to Increase User Engagement on Your Website
Reduce the loading time of your website
Whenever visitors visit your website, your website should load instantly – that's ideal. If your website takes more time to load than expected, your visitors might change their minds and migrate to another website in seconds. Even if there is a difference of one second in the load speed, it might harm the user engagement of your website.
Either reduce the load time organically by shifting to low-resolution graphics or take help from some third-party software or tools to resolve the issue. Otherwise, anything you do to your website won't matter.
Keep the layout clutter-free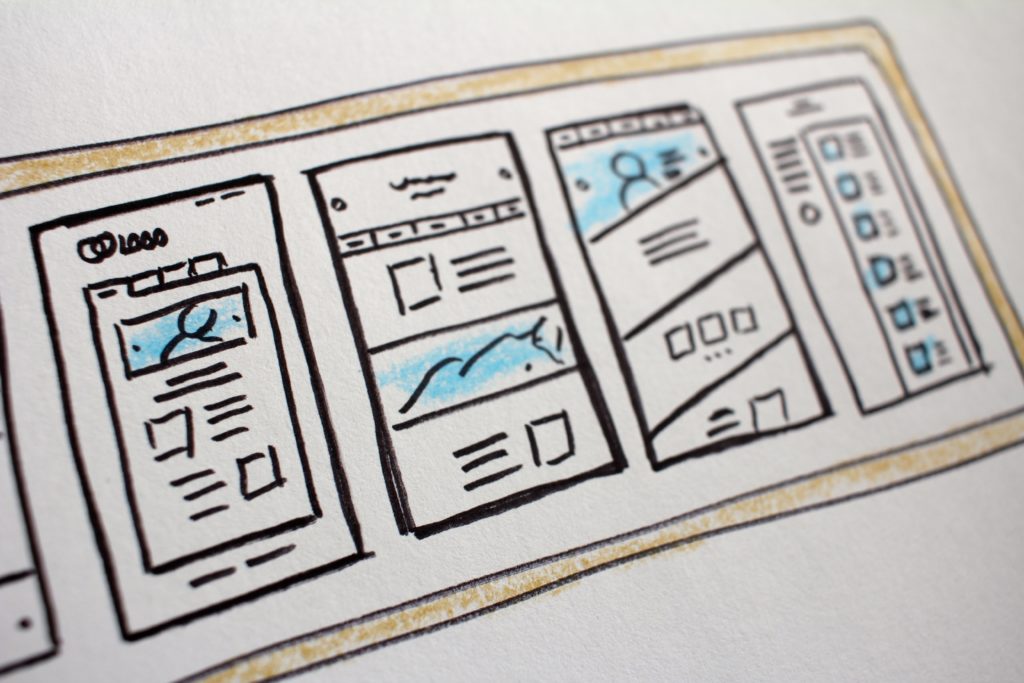 Too much of anything is harmful – unless it spells "REVENUE"! It's a good idea to design your website, but to make it look cluttered isn't a great idea. If you include too many elements and designs, the visitors might get confused. Thus, bounce rates of your website might end up increasing.
We suggest keeping your website simple – but not empty. Choose a design with minimal elements and complexity so that your visitors aren't confused. Also, make sure your visitors can instantly discover the contents/services on visiting the website and don't roam around here and there.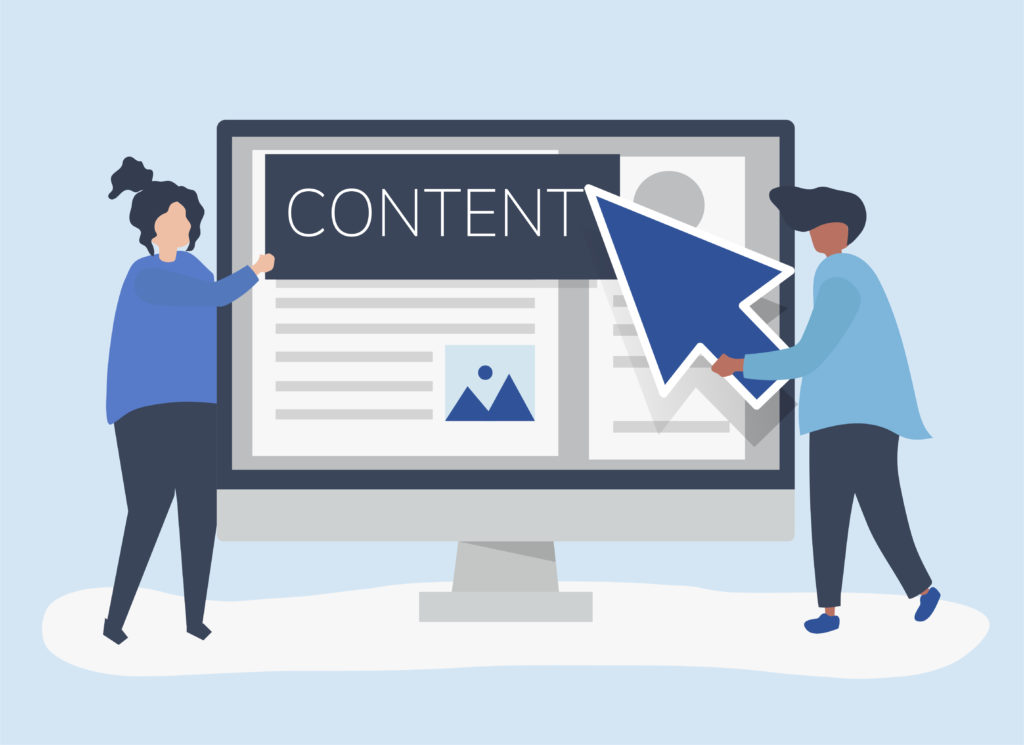 It won't matter if everything else is in place, but your content lacks readability. Contents with long paragraphs, no/minimal white spaces, no right fonts, and no images – won't cater to the reader's interest. Once they scroll through your content, the long paragraphs would seem too much to read – and they will instantly shift to a different website, thus increasing the bounce rate of the website.
Keep the contents packed with information.
Only uploading content and making your website look good won't help because you need to pack your content with information. If the readers don't reap value from your website, they won't stay there for long. So, upload content that's rich in information or offers some kind of knowledge.
Streamline Your Site's Navigation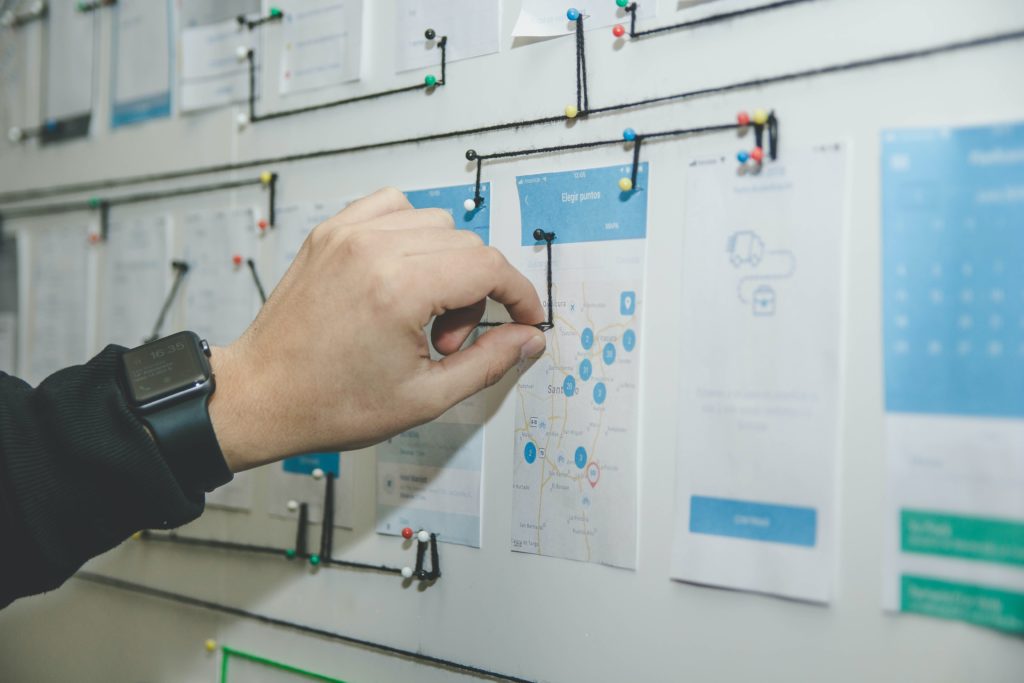 Don't make your visitors feel tired on your website. Make sure your visitors don't have to spend more than two to three clicks to find what they are looking for. Make sure your visitors can navigate smoothly through the website. For best results, also include a search box so visitors can always find what they need instantly.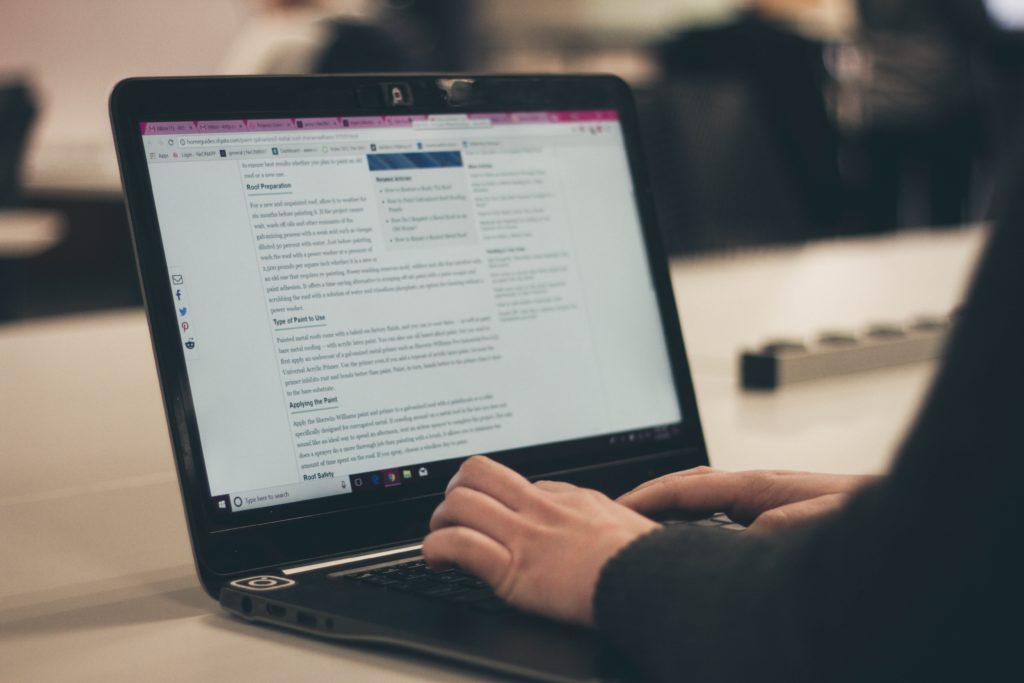 It has been proven that content with a word count ranging from 1000 to 2500 words ensures more user engagement. The more words you write, the more time the reader will spend reading the content on your website. However, adding words doesn't make sense if you write only fluff. Instead, focus on writing quality content with an actionable guide.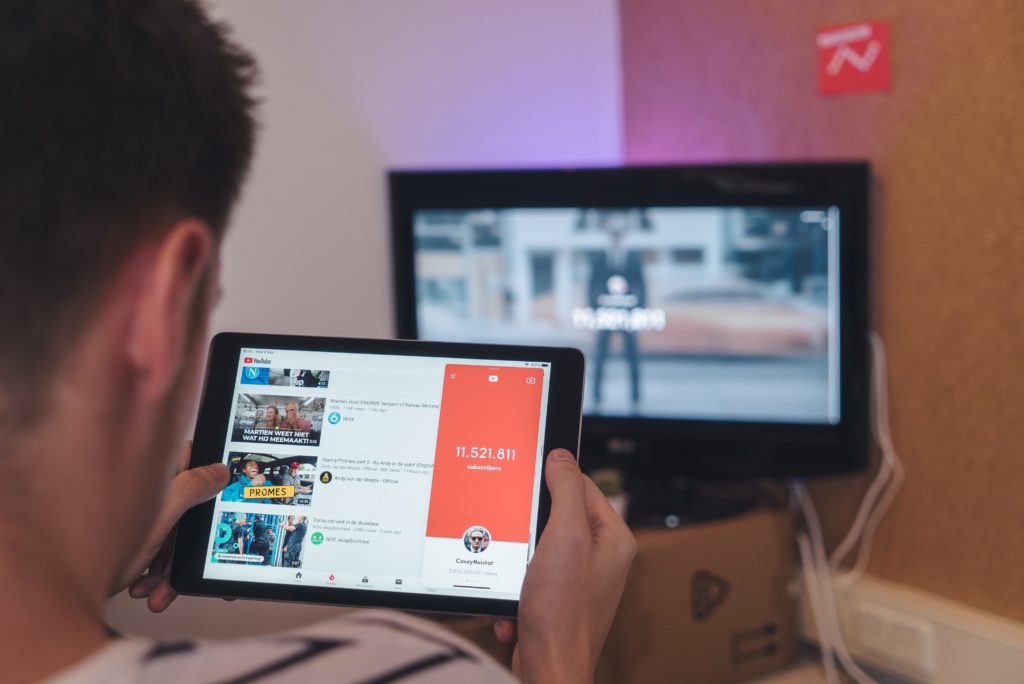 Like the shopping site shows related products below to engage the shoppers, similarly, you can do so on your website by displaying related content. If you already have a lot of content on your website, you can display the relevant ones below. Doing so will keep your readers interested and engaged with your website for a long.
Optimize your website for mobile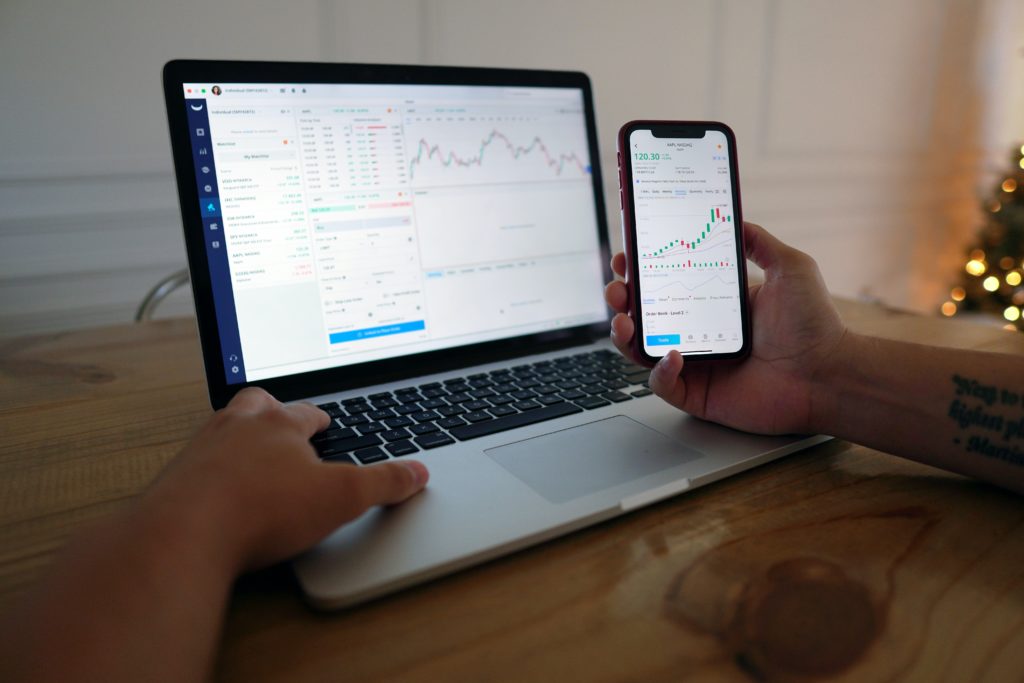 Nowadays, most people consume content from a mobile instead of a desktop or a laptop. For the people to read your content and stay updated from time to time – optimize your content to fit every mobile screen ideally. If it takes more time to load your content on the mobile, and the images don't fit properly, or the fonts aren't readable enough – then your readers won't stick around in your website for long.
Break Contents Into Segments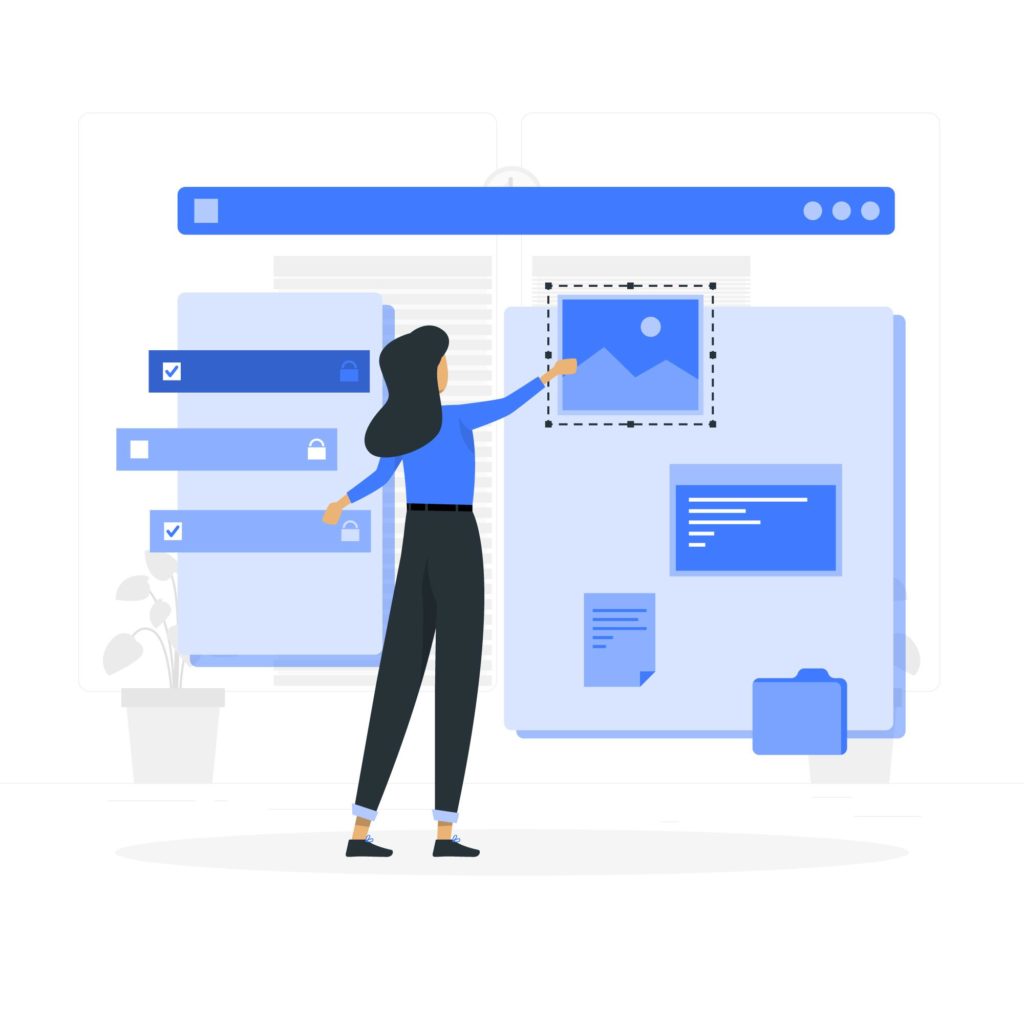 For better results, break your content up using relevant and keyword-rich subheadings, bullet points and numbered lists, and lots of white space between concise paragraphs. Everybody reads at their own pace, and thus, presenting them with a huge chunk of content might be difficult to digest. So, breaking the content down into multiple sections would help them to read and understand easily.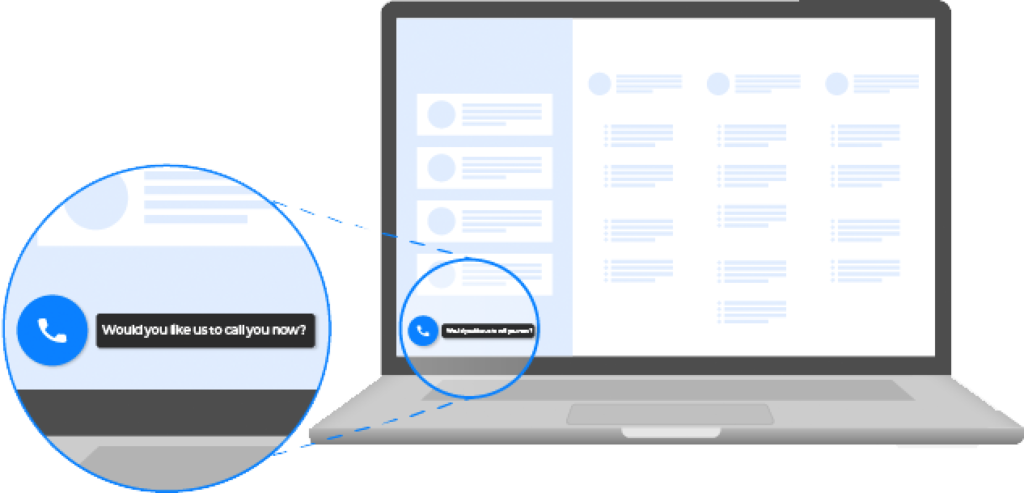 Giving an option to chat and communicate with your readers will help to build trust and bonding. Chat boxes shouldn't be intrusive, but they should be there if needed. Adding a chat box to your homepage can help visitors find help anytime they run into issues.
Improve your internal linking structure

Linking internally is important if you want to keep your readers engaged with your website for longer. Throughout the content, you will get several scopes to link along and keep your readers engaged for longer. You'll be able to generate more page views with each visitor and decrease the bounce rate. If you have a particularly relevant content piece worth highlighting, you can also mention "Read Also/Recommended for You" links in the middle of the post.
Choose your writing style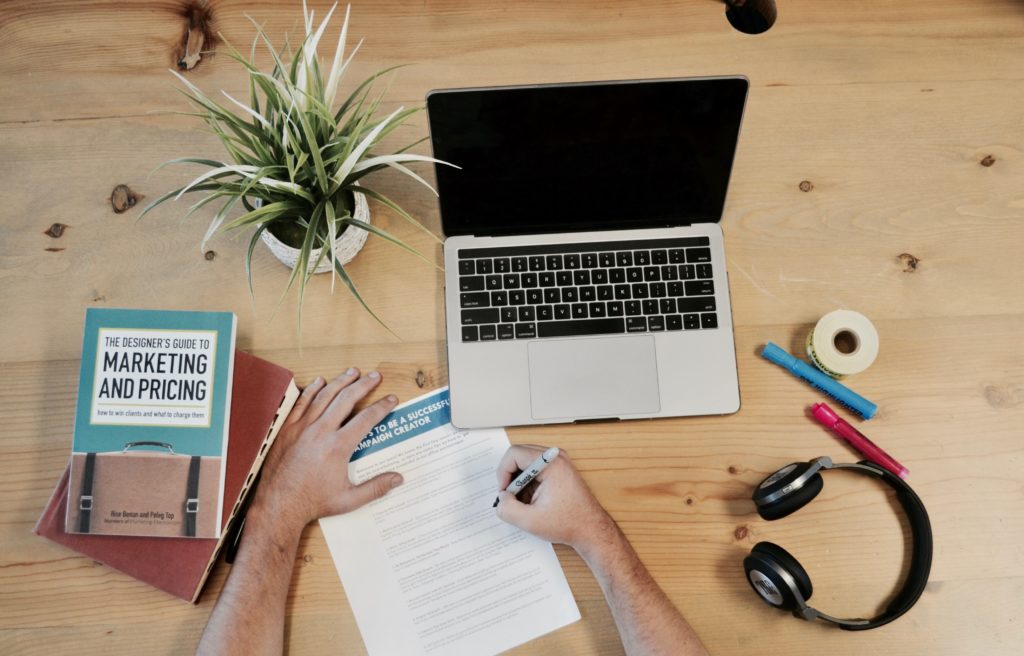 Selecting your style and tone seems to be the most important factor in ensuring maximum website engagement. Your style of writing can impact your website user engagement by determining how readers respond to your content.
However, it depends completely on the type of website you have to decide your style or tone. Choosing a brand voice can not only help you to engage your users – it can help differentiate you from your competition and build trust amongst your audience.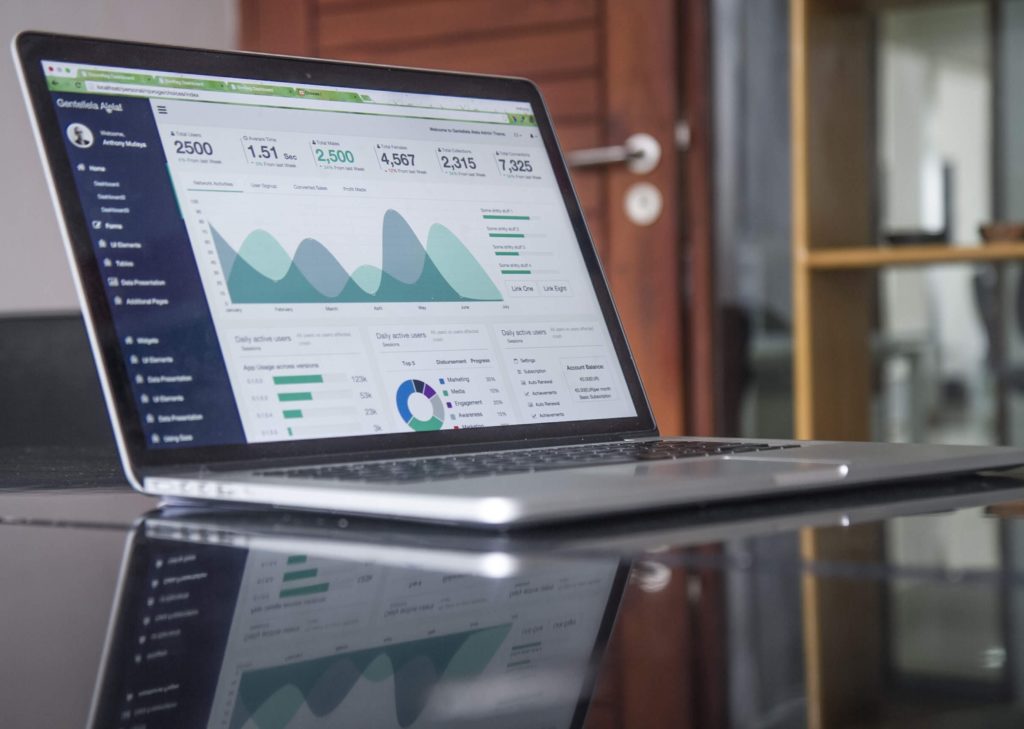 No matter what you sell, your target should always be to look out for your audience's needs or what they want. Gain insight into the preferences and values of your audience by conducting a survey. This will help you create content that your target group can truly engage with.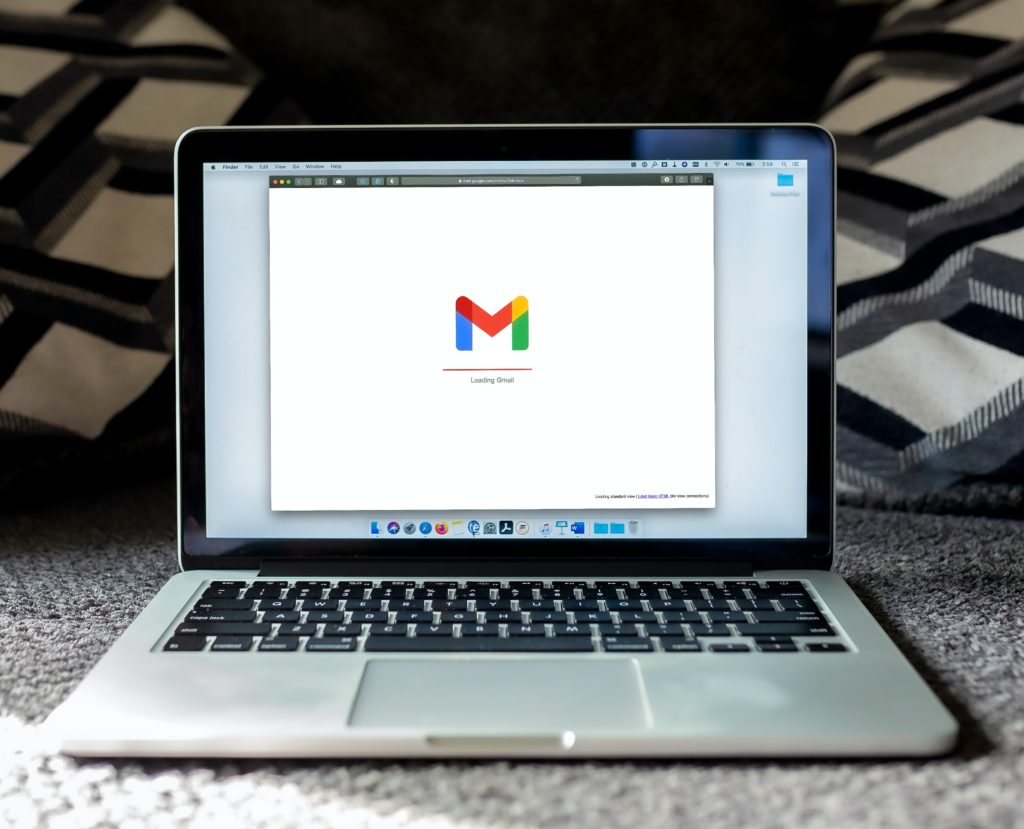 There is so much content that a reader reads every day. In such a situation, keeping track of every content posted on your website must not be every reader's concern. However, collecting their emails and sending them an update whenever you post new content will remind them to go back to your website and read your content.
Having a pop-up when visitors land on your page is the most popular choice. However, you could place a subscription form on your site's sidebar. Adding an opt-in box at the end of posts could also engage visitors after they've thoroughly enjoyed your content.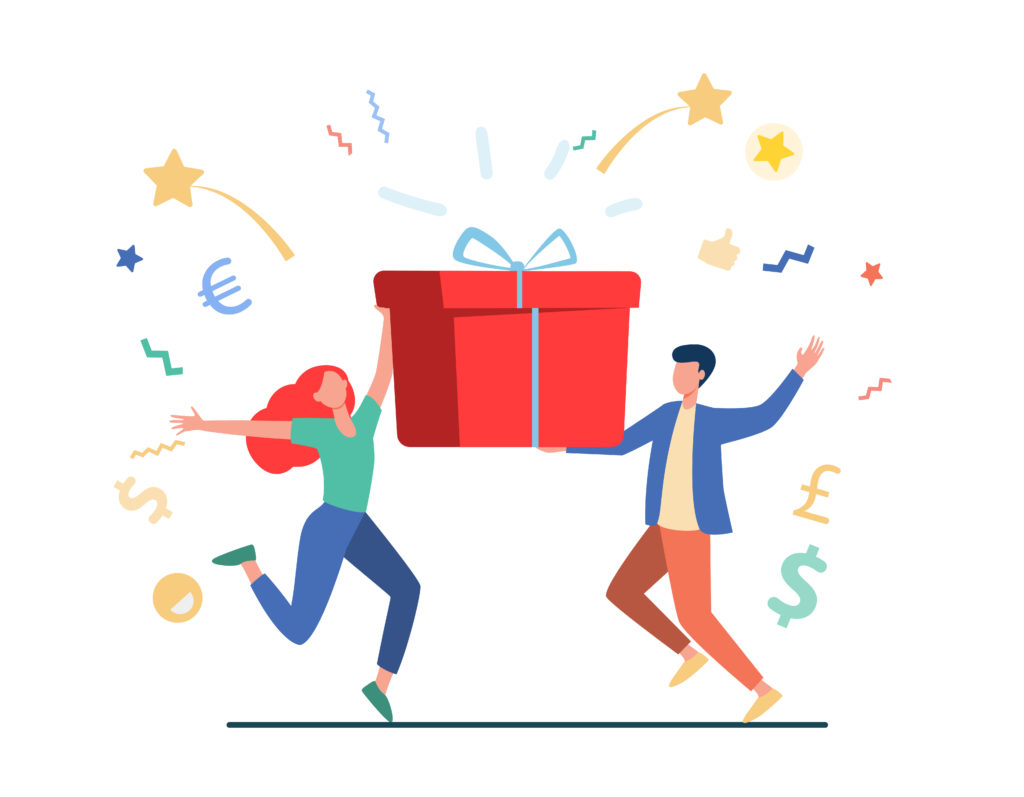 Organizing giveaways on your website is very important when it comes to engaging users to your website. Create your giveaways in a manner wherein users reap the rewards for taking certain actions on your website. By doing so, users will spend more time on your website and enjoy the service imparted by you.
Make your CTAs compelling
Your CTAs on your website should be such that would make anyone and everyone take action. Make sure the button is clickable and present in such a way that makes the readers click on it. The key to making your CTAs stand out is using the right language according to situations and considering their placement carefully.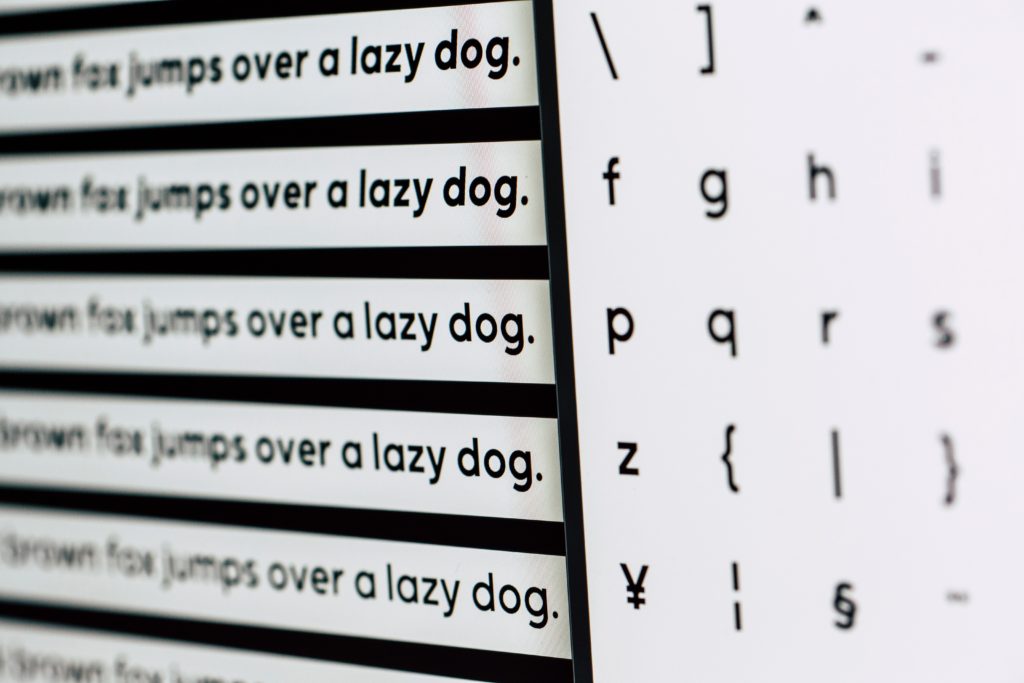 The fonts of your website should be such that they would reflect your brand and match the goal. Many sites employ a san-serif font for the standard content on their page because of its clean readability. For websites, 16-point font size is the minimum size you should have for body text, especially on mobile. Any smaller and the operating system will zoom in, making it hard to read.
Customer Engagement Trends
Convert data into insights with predictive analytics – With the help of predictive analytics and AI, businesses dive deeper into data to target the right customers and provide personalized service and recommendations. Today's businesses have more access to customer data than ever before. They can use the data to deliver personalized customer experiences. Thus, brands are focusing on investing more in predictive analytics.
Chatbots automation – Chatbots are predicted to move from simple user-based queries to more advanced predictive analytics-based real-time conversations. Understand customer needs and deliver personalized customer experience to build better customer relationships. With the help of sentiment analysis, Bots will be able to imitate the emotional quotient of the user queries.
Augmented Reality – With AR, you can make training programs quicker and more efficient. More and more brands are increasingly stepping into the augmented reality trend. Augmented Reality (AR) can help both online and offline businesses to enhance how they interact with customers. Businesses that have a wide range of products can use AR to train customer service agents to expertly explain each item to potential customers.
Adopt a video marketing strategy – 97% of marketers claim that videos help customers understand products. Video marketing strategy is reshaping the digital customer experience standards. It helps brands during the initial phases of a marketing campaign and supports a smooth transition down the sales funnel.
More data transparency – Many data is exchanged during conversations, and customers expect more data transparency. Customers are very much conscious about the data they share, how it is used, and by whom. The easy way out for this is to seek permission from customers and update them on how their personal information is being used.
Omnichannel customer experience – Understanding the journey helps you gain visibility on your customer personas to design end-to-end service journeys across digital and live channels. It means customers can interact at all levels with your brand and receive a cohesive experience. You need to know the most preferred channels by your customers to get in touch with you.
Data-driven marketing – 88% of companies have used data to improve their understanding of each consumer. Data enables businesses to target, engage, and connect with consumers more effectively, customers expect. They value experience with your business, keeping the price and quality of your product aside. A single bad experience is enough to deter visitors from becoming customers.
Assist customers in real-time with visual engagement – Leverage real-time engagement tools for your agents and customers to be able to intuitively transition to video engagement from their channels or devices. With the advanced co-browsing solution, you can guide customers in complex form fill up by jointly navigating through the browser. By using visual engagement tools like co-browsing and video chat, you can figure out customer problems quickly and provide the right solution in the first contact.
Voice commerce – As voice commerce is easy to use, customers tend to interact more with their devices. Devices can then gather more data from their owners and use the data to personalize their customer experience. Using voice commerce 24/7 allows customers to do it more easily and quickly, without a lengthy browsing and purchasing process. Brands will greatly invest in this customer engagement trend to make their products and shopping experiences available on a broader platform like kiosk screens.
Centralize customer insights – Businesses are greatly taking advantage of IoT to improve profitability and enhance customer experience. The Internet of Things (IoT) helps businesses with asset utilization, improves safety, increases productivity, and saves costs. The insights can be used to improve existing and produce new products. You can map out the areas in your products and services that need to be modified or changed.
Conclusion
Since the online world is a goal-driven medium, it's important to facilitate the goals of those users to keep them engaged. The quickest way to lose users and revenue is to provide users with irrelevant ads or information that doesn't add value. To increase engagement, you should focus on the user experience. Ultimately, your goal should be to focus on adding value to your users. The more relevance, value, and meaning they obtain from your product or service, the more they will stay engaged.