If you're thinking about opening a travel agency in 2021 – it sounds no less than a joke, with the markets going downhill due to the pandemic. This guide includes everything needed for travel agency marketing.
For example, Thomas Cook, one of the world's oldest travel agencies, shut down. Even though the company had 19 million annual customers, they were facing particular challenges. They were like – enormous debts, lack of online presence, and reducing demand for tour packages.
Challenges Faced by a Travel Agency in Marketing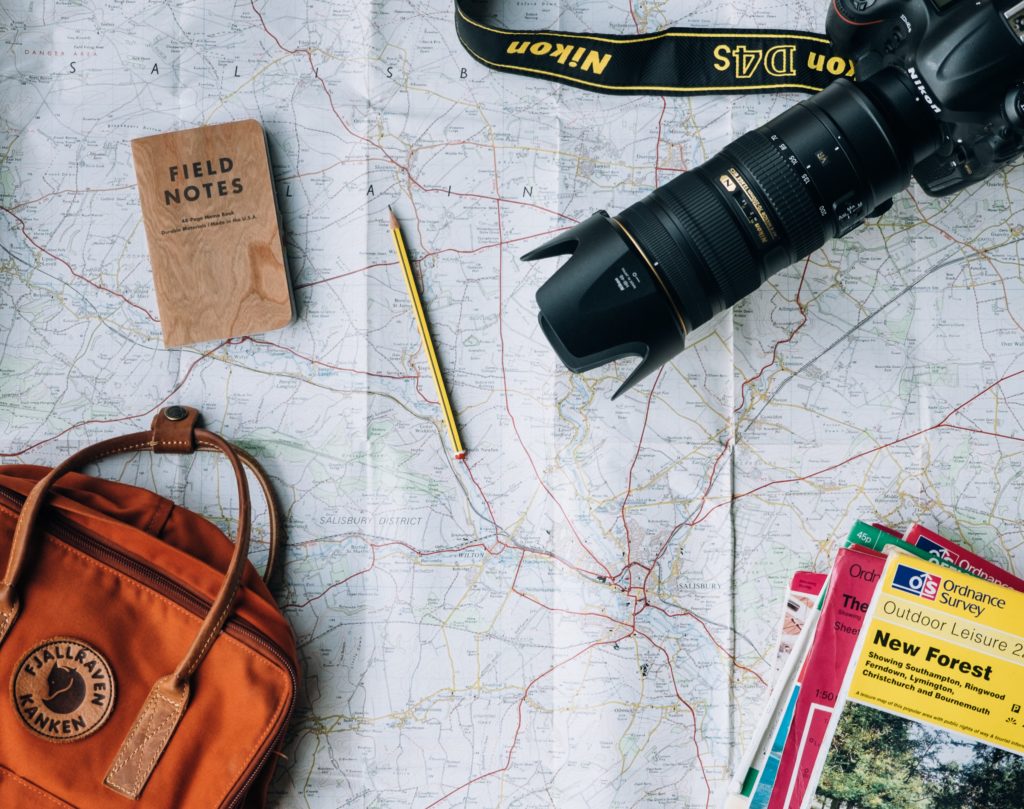 Developing Distrust – When it comes to planning a trip, there is a common distrust among the people. They would go to their older travel agent and seek help instead. So, hard work is the key to win over in the scenario.
Replacing the leading players of the market – Popular travel agencies like GoIbibo and Booking.com are ruling the market. Amidst them, it seems complicated to be able to dominate the market and make a place of its own.
Not being visible – Until and unless you are putting in a significant amount of effort in the marketing and reaching out to a number of people – there are chances you might go invisible in the crowd.
Benefits of Marketing in a Travel Agency
Generates ratings and reviews – The higher the ratings, the more people will choose the same. It is a common practice to look for the ratings before selecting a particular travel agency. Marketing your travel agency will help you get more ratings from the customers.
Increases the viewership for your travel Agency – Digital marketing is like a magic wand for the business. It is very vital for your business to be super active on various social media platforms. Regular posting on social media platforms can increase engagement. Hence, it is suggested for all travel agencies to start building their social media presence to be able to stay in this competitive league.
Heavy traffic of online users – The number of mobile users has increased over the years. Almost now, within a click, it becomes super easy to book any and everything. Hence being active online and deriving traffic to your website is a matter of minutes.
More word of mouth – By initiating marketing standards for your travel agency, you can also get benefits. If one person reads or hears about your travel agency, they would go ahead and tell at least ten people, if not more.
Step by Step Guide to Travel Agency Marketing
Find your audience
You may have a dream traveler in your mind, but that doesn't make sense. Because knowing your organic audience makes more sense. There are a few questions that you need to ask yourself to find your ideal audience. They are:
Who are they?
It is essential to recognize who are the people you are targeting. And how they interact with similar products. Are they married? What's their ethnicity? What's their age group?
For example, there are significant differences in the way different age groups travel. There may be different motivations. Boomers are looking for ways to relax and unwind. At the same time, the millennials seek more adventurous and experiential travel.
What do they do?
Once you know who they are, now you need to know what they do. Are they daily wage earners? Are they service persons? Are they into business? Knowing their occupations and involvement will give you an idea of what type of travel they can afford. Also, you will know how often they will do that.
How much do they earn?
Having average data on their earnings will give you a gist of their capability to afford a trip. For example, if their income is between 1 lac to 2 lacs per annum, there is hardly any scope to afford it. See if the majority of the people have a similar income range. Then, there is no point in setting up a high-end tourism agency in such an area.
How often do they plan a trip?
Do they plan a trip – like every six months or a year? Or do they do so? To set up a travel agency, it is crucial to know how often you will get a chance to plan a trip and keep a significant profit margin. Without a profit margin, it is hard to build up a travel agency business.
Where do they prefer to go?
Depending upon the demographic location they prefer, you can expand your business. Maybe your business is settled in the north, and your customers prefer to visit the south. Then the cost of commuting might affect the profit margin you're planning to earn.
How do they look for tours?
You need to know how your targeted customers look for tours. Do they prefer online modes or offline? Depending on their preference, you need to frame your marketing strategy.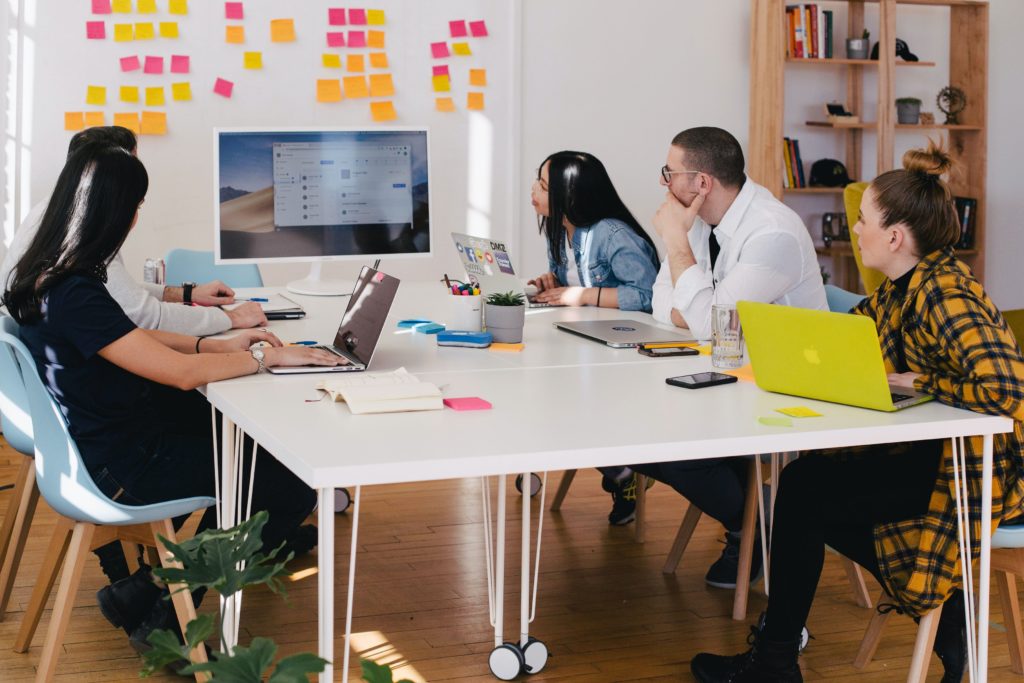 Find your competitors
Figuring out your competitors is crucial once you have figured out your audience. Here's how you can do that.
What type of products are they using?
Before you bring your competitors down, you need to know what type of products they are using. Looking at products like yours that your audience uses helps pinpoint the areas of improvement.
How are they winning?
You need to know what makes your competitors win before you aim for it. Are they using better resources? Do they have a well-experienced team? Concentrate on the particular factor that is making them win and stay ahead of you. If possible, concentrate on that point before anything else.
What are their weaknesses?
Just like you need to know your competitors' strengths, you need to know their weaknesses as well. Finding out their vulnerabilities paves the right way to identifying the market gap and creating the service that would be employed by users.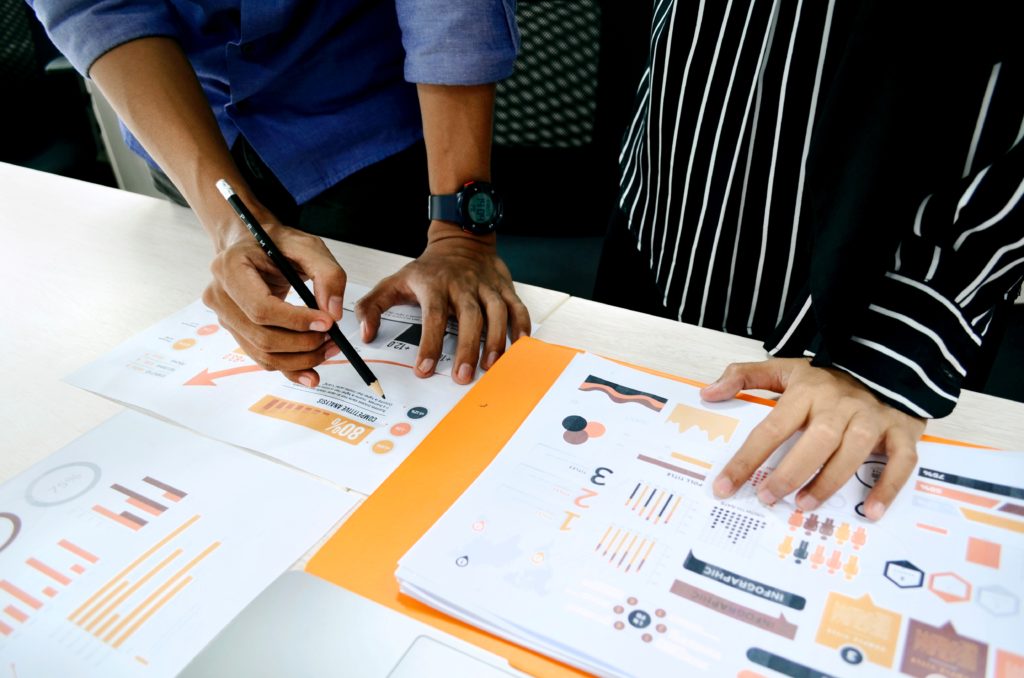 Settle Your Pricing Strategy
It is essential to settle on a particular pricing strategy for your products or services. Exploring the different pricing strategies of travel agencies and diving into all the intricacies is way beyond the scope of this article. We'll just outline the main directions of your further research.
Find your key suppliers
Before you decide on your pricing strategy, it is essential to find your key suppliers. Look where they are located, how far they are from your location. Are they willing to deliver at your location?
Explore the profit margins of your suppliers
The profit margins can be different depending on the different locations. But regardless of all factors, they are generally low. You may expect to get higher returns at hotels and significantly lower ones for flights. Understanding the profit margins of your suppliers will help you define your commissions.
Distribute and promote it right
Search Engine Optimization
Establishing search engine optimization for the desired keywords, pages and posts will definitely increase engagement and the number of visitors. This is a "must-do" for any company that is doing marketing, so travel agencies should get to SEO as well.
Come up with dedicated landing pages
You can create dedicated landing pages for your target deals and special offers. It will take your prospects to the deals page and help them convert into leads faster.
Keep your focus on specific keywords that people use to find these deals. This will allow search robots to find your pages and rank them higher. Ensure the interface is easy and smooth for it to function correctly.
Start a blog
Did you know that you can bring in more customers with your blog than by word of mouth? By writing a good, competitive, and compelling copy, you are not only making your service visible to search bots.
Giving away info and educating your viewers will help you retain them – thus gaining their trust and converting them into profitable leads.
Get technical with SEO
For people to discover you online, it is important to understand the technicalities of SEO. The technical side of search engine optimization activities can benefit you much.
These usually include installing tools like Google Console and Google Analytics, working with meta tags, reviewing a website for the right page redirection, code errors, and others.
Advertise on Web
Successful advertisements show customers why they should book travel with your business instead of choosing another company or even handling the arrangements themselves. Whether you make flyers, display ads, website advertisements, or banners, you will face significant competition from other companies.
Opt for Cool Graphics
Photographs of everyday scenes won't grab their attention the way views of crystal clear waters, sparkling waterfalls, stunning sunsets, snow-capped mountains, and colorful festivals will. The photographs you use in travel advertising should capture your viewers' interest. For example, an advertisement for a city destination could feature a photo of the city's skyline at night, as the bright lights of a big city can generate excitement and interest.
Make It Colorful
People get used to seeing multiple ads each day and ignoring them. An ad that doesn't make use of color may not attract as much attention as you want. Choosing a colorful but not garish scheme for your advertisements can make potential clients take notice. Change the colors you use and experiment with different formats for flyers, display ads, and banners to avoid boring your customers.
Include Contact Information
Even the most attractive travel advertisement won't help your business if customers cannot figure out how to contact you. Make it easy for them by positioning your business name and contact information prominently. Some people will just give up if they have to dig for these details. In addition, your company may benefit if you provide several contact options, such as a telephone number, a mailing address, and an email address.
Include a Great Tagline
To boost their interest, add a line or two that tells potential clients why they want to visit. A flyer, website advertisement, or newspaper ad may reveal the name of the advertised location, but this might not prove enough to potentially interested clients.
For example, you can use a well-crafted sentence or two to reveal that a travel destination is just right for adventurers or lovers. You can also reveal that a destination is an ideal place for fine dining and theater, all-night partying and gambling, or exploring historical locations.
Talk About Your Business
If you specialize in highly personalized travel arrangements or last-minute vacations, mention that in your ad. If you are the authority on adventure travel, let potential clients know. Potential clients have numerous travel companies from which to choose.
Provide the reasons a travel customer should choose your business in your advertisements. Likewise, if you specialize in booking trips for groups and ensuring hassle-free vacations, you can attract customers by mentioning this in your advertisement.
Email marketing
85% of people find that "spending money on travel is an investment worth making," so the primary goal of travel agencies is to help customers make up their minds. And, there's no better way to do this than to pop in an email.
Use subscription forms
Introduce a subscription form at the very point when you meet potential customers on your website, blog, or landing page. So, it is easier to choose from the pop-up, floating, fixed, or embedded forms. You can add an embedded form at any place on your website you find potentially suitable for conversion.
Combine social media and email
Email and social media are effective channels for getting new customers, whereas their combination will even multiply possible results. Your first step should be placing a sign-up button on your Facebook page. As soon as a person clicks "Sign Up," a registration form opens up in a new tab.
Notice the number of choices a user can make to personalize their inbox. Afterward, you can include links to your official social media pages to your travel email marketing campaigns so that your recipients will have the possibility to choose a preferable communication channel.
Build a behavior-based email marketing strategy
Behavioral emails are automated targeted messages that you send customers based on their interactions with your company through multiple channels — triggers. For travel and tourism agencies, such triggers can be subscription or registration, abandoned browse, booking confirmation or cancellation, special dates, and more alike.
Marketing Trends in the Travel Agency Marketing
Influencer Marketing – Content marketers are increasingly paying attention to bloggers, popular social media personalities, and popular online channels to market their content. With the rise of social media, travel influencers have grown exponentially.
Video Content – Videos offer a great platform on which you can promote travel deals and brand messages as well as engage more with your audience. Video channels such as YouTube have video and graphics compression algorithms that allow content marketers to access the huge market that has been created by high internet penetration.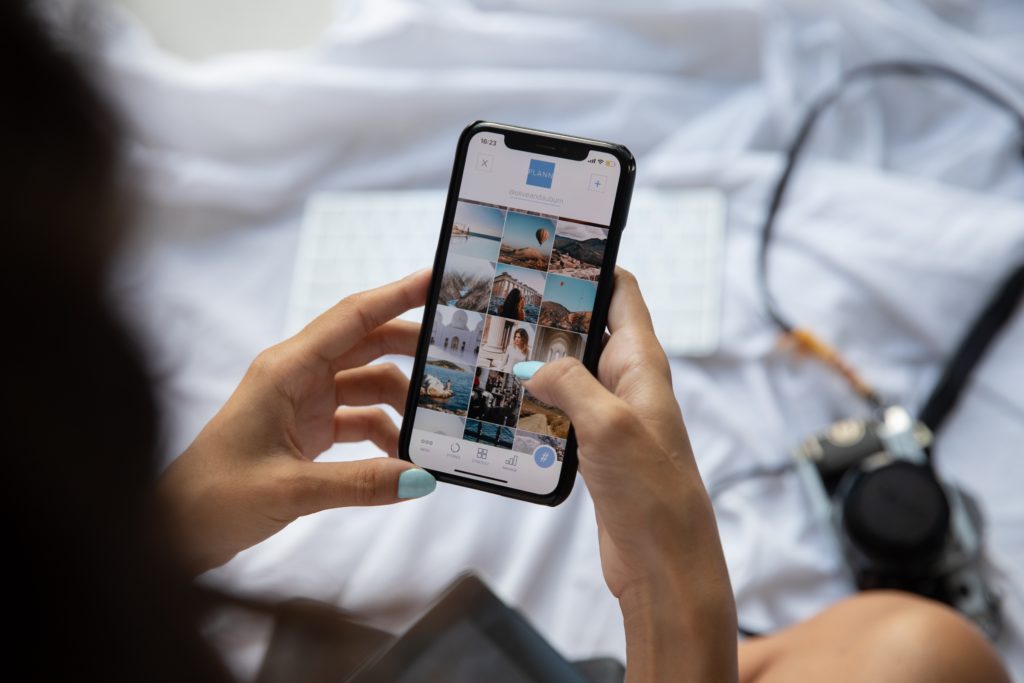 Interesting Content – Create engaging content with interesting things, such as the experiences that a traveler can have at the destination you are marketing. Even if the content is good, it is too dry for anybody to spend more than a minute reading.
Long-form Content – Content marketers need to be able to produce long-form content at least once a week. Most search engine algorithms still tend to prefer long, well-researched content over short pieces.
User-Facing Content – User engagement with a piece of content is determined by the relevance the content has to the targeted readers. The search engines' algorithms have become adept at determining the content that is most useful and relevant to a reader.
Targeting Specific Audience – Major social channels have content sharing and promotion structures that help you personalize and localize your content based on your customers' needs. Using personalized content that has high relevance to the audience increases customer engagement, allowing you to utilize your marketing budget where it counts.
Optimization for all-device – It is important for your content to be optimized for desktop and mobile. The trick is to use things such as lists, GIFs, and images to make your content short but richer. However, make sure every reader can read your content anytime, anywhere.
AI-Generated Content – Content marketers need to start getting ready for the period when all they will be required to do will be to instruct the machine to produce a certain piece of content, and the machine will do the rest. In the future, however, most of the content on the internet will be produced by machines.
Social media contents – By having a very active social media presence, a travel agent will have a platform on which he can engage with the customers directly. Social media websites such as Facebook and Twitter have been mining their user's content to understand what's trending in the said user's circles.
Skyscraping Techniques – Modern travel marketers are developing content around old content. You then go ahead and create content that is more valuable to your community based on their feedback. Targeting your community with the content, they are looking for increases user engagement and establishes your website as an authority.
Enhance Publishing platforms – Your content marketing strategy should also include social media channels. While your travel agency website is still the primary publishing platform, you should look for other publishing platforms to get your content out and boost the chances of customers visiting your website.
Understanding Google Rankings – Creating an authority where Google will send web traffic to your website is not easy. Fortunately, once you understand the parameters, you are halfway to being a great content marketer.
Lower bounce rate – Links and uninteresting and irrelevant content will not work with Google's intelligent algorithms. Informative and unique content keeps users on your page, and this translates to better search engine ranking and user engagement. Thus ensuring a lower bounce rate.
Why doesn't every travel agency marketing strategy work?
High-end Travel Products – The critical thing to understand, and many travel veterans may roll their eyes at this simplification, is that selling travel services online is much different from selling a book online. If you are offering a $4000 tour package to your customer, you cannot expect them to come ahead and purchase it.
Reviews play an essential role – What your customers have to say about you matters a lot. When you are ready to spend so much on a trip, you wouldn't certainly want to spend money on a so-so travel agency. What this means for the company is you have to believe in your product and take care of your customers to the extreme.
Seasonal factors – When looking at your website traffic and leads, you have to keep this in mind and time it correctly. It matters more in this industry. You may look at search volume estimates for a travel destination this month and not be impressed with the metrics – but if you look at it over the length of a year, you'd be impressed when the monthly spikes come in.
Thorough Research by Consumers – Nowadays, your customers are more aware of the business tactics than you. So, your sales teams are no longer the only source of information as it was in times past. However, you need to be more cautious now because if your customers find a loophole, they wouldn't likely come back.
Consider travel as a discretionary purchase – When the economy is good, travel interest may soar, but when the economy is in a downturn, it can really hurt travel operators and agencies. When times are tough, consumers tighten up their spending. Although we may view travel and vacation as a necessary part of life, many who are watching their budget will cut out travel before they cut out alcohol or gambling, for better or for worse.
Consumers do not want the middleman – As foreign countries become more industrialized and globalized, consumers might be less afraid to do it on their own and book their trip directly with locals at a fraction of the price. The counterbalance to this is to offer something they can't put together on their own.
The decline in Social Ranking – With the trend of social media, it has become more and more a part of consumers' decision cycles, another outlet for information and research. They may not purchase directly from social media, but if you can gain more exposure by being in more places at once, well, that counts for something.
It is recommended to go to where your audience is, and focus on that social platform until you're the expert, then move on. If your clients are older, focus on Facebook. If they're younger, focus on Instagram. If they're teenagers, focus on Snapchat.
Tips on Travel Agency Marketing
Keep your social media in check.
Speaking of Instagram and Facebook marketing, it's crucial that you have your social media in check. When potential customers are in the research phase, they may come across your tour or retreat. But they are then likely to check out your social media presence, blogs, and review sites, to see what your presence is like and what others have said about your business.
Create an Engaging Website
The first impression a customer gets when visiting your official site determines their retention. Customers rarely show up at physical offices because they can get everything they need to get done on their devices right in the comfort of their homes.
Your website is thus very crucial in leading potential clients to your business. Because it creates the client encounter, and thus, trust and interest. You need to have an engaging website where your customers can find the information.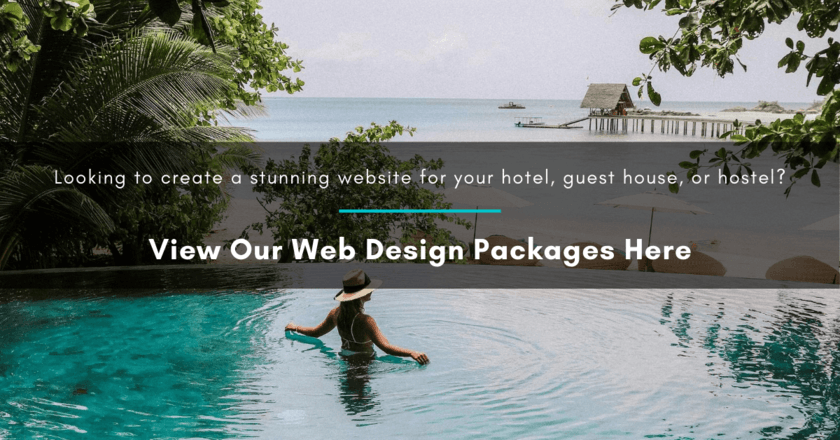 Extend your audience
Don't just rely on your established community attending your next travel experience. Instead, think about how to use them to broaden your audience. You can do so by sharing your trip and inviting friends. Engaging with your previous customers is essential. It can lead to high levels of successful sales for your trip or retreat. But extending your audience in numbers is essential too.
Communication is key
Keep open lines of communications with old customers and new ones. Engage with customers after the trip ends. It is essential to keep them up to date on upcoming events and experiences. Once customers have booked their trip with you, keep them up to date on what's happening. And keep generating excitement about the upcoming experience.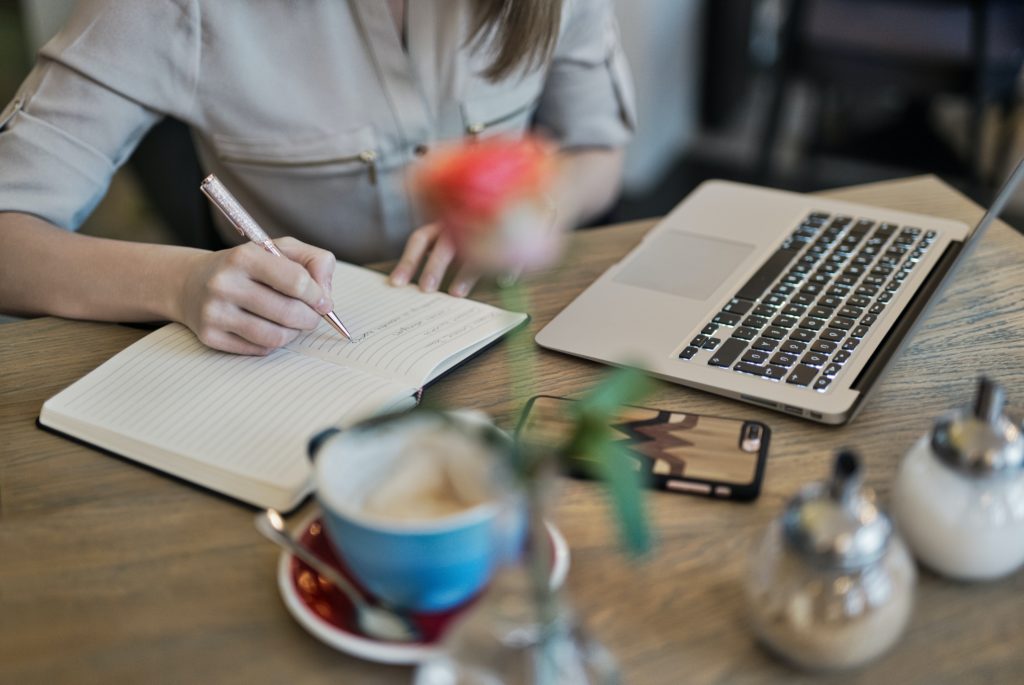 Leverage content marketing
With today's search engine algorithms, producing helpful content is a great way to drive new traffic. When you produce articles and stories your audience craves, you'll generate more views and potential conversion every day. A comprehensive content strategy involves blogging, tweeting, and posting to Instagram and Facebook.
Have an excellent customer service
Customer service can often help with converting new users. Even a travel agency that's entirely online should have some human touches. Allow your customers to contact you by phone or chat to resolve issues.
Use Influencers to Attract Customers
Using such influencers ensures that your services come to the notice of a significant number of people. As they trust the influencer, they will buy what he/she advertises. Many people would instead go for what the influencer advises because that influencer has managed to build a trustworthy relationship with the followers.
Advertising with an influencer is one effective way of travel agency marketing. By doing so, the followers who have emotional ties will get inspired and trust whatever the influencer says. These influencers can also go further to organize campaigns. It will improve your visibility and guarantee commercial success.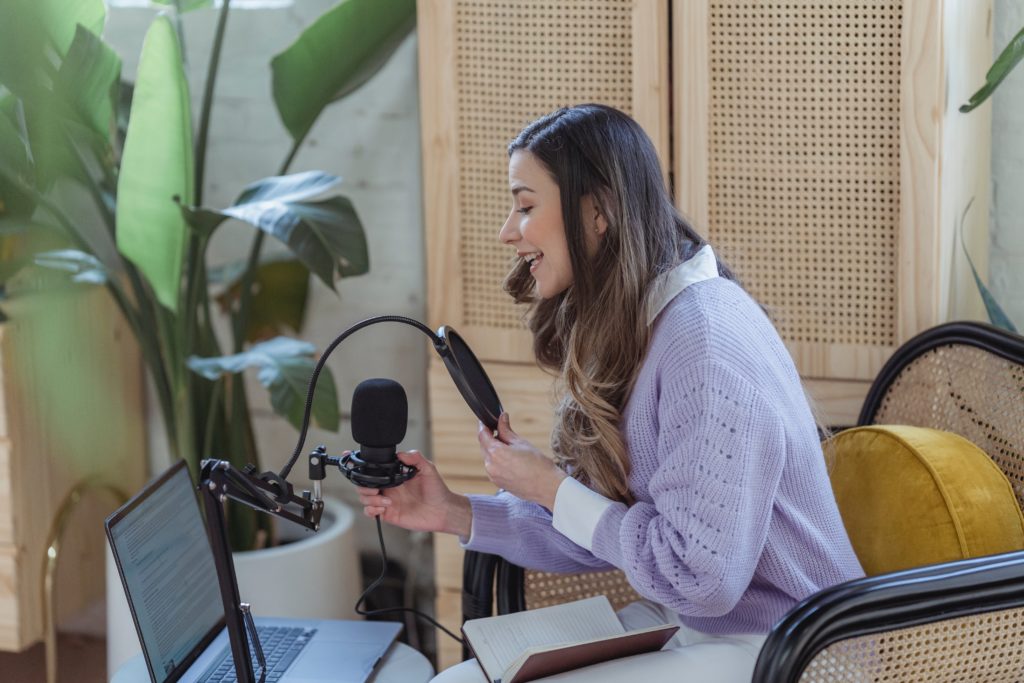 Do Remarketing
It is a tool that tags the searches made by people and then shows ads related to them. To simplify the concept of retargeting, it is advertising based on searches made by users. It is what happens when you search for a particular subject. And then, when you access Facebook, ads related to it appear.
Analyze the Metrics
Do not hesitate to update your strategies and guide your campaigns based on the metrics obtained. It is vital to track the results. It is essential that you analyze the metrics of each digital marketing campaign. Through them, you will know what you should invest in your travel agency. And which travel agency marketing strategy is giving the best results.
Conclusion
Travelers now demand interactions that are immediate, personalized, and rich in context. At the same time, media channels amplify advocacy or dissatisfaction more than ever before. The travel and hospitality marketers are racing to adapt. This new landscape provides opportunities for brands to customize and simplify customer experiences. By blending high tech with a human touch, travel brands can meet and cater to their consumers' needs.
Read more about Limecall's travel agency solutions here: https://limecall.com/limecall-for-travel/