Landing Pages are web pages built specifically for marketing or advertising initiatives. Landing pages for a business aim to draw visitors' attention and compel them to perform a specific action. These actions include requesting a demo, downloading an ebook, signing up for a newsletter, or buying something.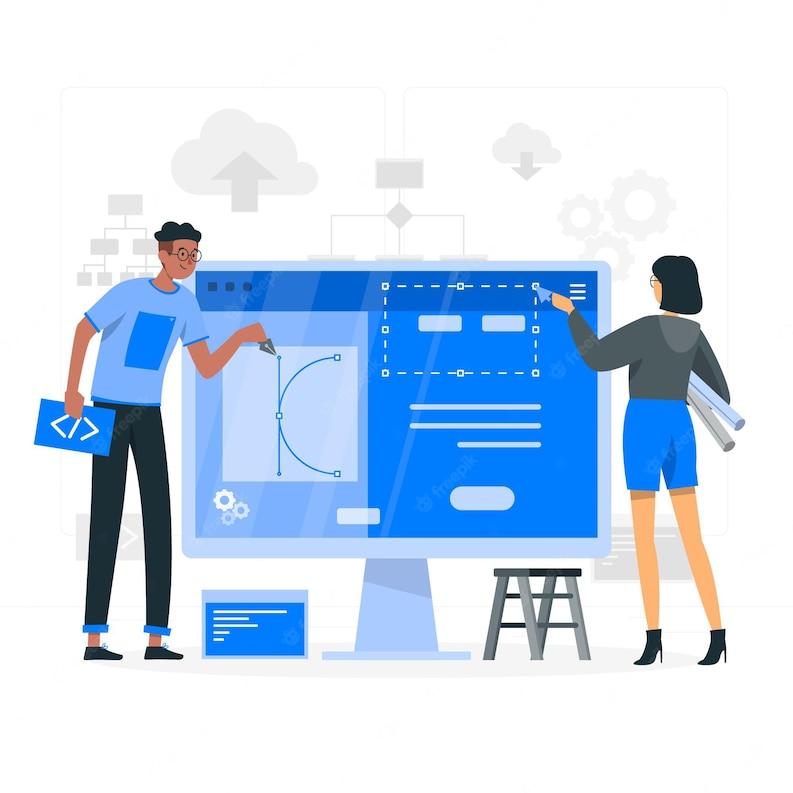 Why a Business Landing Page is Vital for Marketing:
Landing Pages are the first point of contact between a business and its clients. It's the company's first impression and is one of the most important contributing factors in improving conversion rates and driving sales.
Here are the fundamental reasons why a business needs landing pages:
Precision Marketing:
You may use a business landing page to develop highly targeted and personalized marketing campaigns. Customize the landing page's content, language, and design to a target audience or campaign goal.
This personalization improves relevancy, attracts attention, and improves the entire user experience.
Improved Client Experience:
A business landing page aims to give visitors a focused and efficient experience.
Businesses can enhance the general customer experience by providing relevant information, eliminating unnecessary distractions, and making the intended action easily accessible.
A well-designed landing page will help visitors quickly locate the information they require. Thus, helping the process progress smoothly toward a conversion.  
This satisfying engagement fosters recurring business by increasing brand impression and trust.
Greater Advertising Campaign Efficiency:
People use landing pages frequently with online marketing initiatives, including display ads, social media ads, and Google Ads. 
These are landing pages specially designed for the message and offer of the ad. They direct the visitors to these pages when they click an advertisement. This helps the user experience be more relevant and consistent. That ultimately raises the efficiency of marketing campaigns and improves ROI.
Data gathering and analytics:
A business landing page is an essential source of business information and insight. Businesses can gather valuable visitor data by incorporating lead capture forms on landing pages. These can be names, email addresses, demographics, or particular preferences.
Companies may gain data-driven insights to optimize their landing pages for better performance by testing certain web elements. That includes headlines, pictures, call-to-action (CTA) buttons, and form locations.
This information can enhance the overall customer experience and improve marketing. By tailoring upcoming interactions and gaining a better understanding of the target market, it can help improve your conversion rates.
Split testing and optimization:
Incorporating well-designed and optimized landing pages into marketing strategies allows businesses to significantly boost their conversion rates, generate more leads, and achieve their business goals.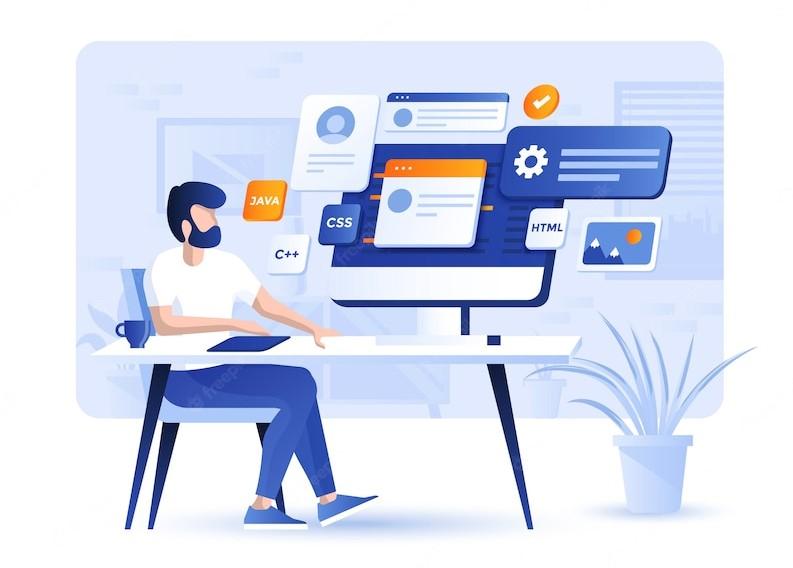 Ways to Enhance the Effectiveness of a Business Landing Page:
When it comes to landing pages, there are several strategies you may use to optimize their efficacy. Consider the following tips when setting up landing pages for your business.
Tip – 1: Offer a Simple and Powerful Value Proposition
Make sure to express the value proposition of your product or offer on the landing page. Highlight the advantages and standout features that set your offering apart.
Use persuasive language and eye-catching imagery to grab visitors' attention and persuade them to take action.
Tip – 2: Find a Focused Target Audience
Try to create landing pages customized to a particular audience or buyer personas by segmenting your target market.
Create information, messaging, and graphics specifically for them to address their wants, preferences, and problems they want to be solved. Personalizing your landing page according to your target audience greatly improves your connection with your customer base.
Tip – 3: Create Content that's Compelling and Engaging
Make sure the content on your landing page is both engaging and to the point. To successfully communicate information, use headlines, subheadings, and bullet points that are clear and compelling.
Create a sense of urgency or excitement for visitors by using compelling copywriting strategies.
Tip – 3: Devise a Strong Call-to-Action (CTA)
Your landing page needs a strong, visually appealing call-to-action that clarifies what visitors should do. Ensure the CTA is clear, stands out, and includes language that encourages action.
Using contrasting colors and design components makes the CTA button or form stand out.
Tip – 4: Make Sure You Have a Responsive Design
Since the number of mobile devices is rising each day, ensuring your business landing page is optimized for mobile users is essential. Use responsive design strategies to ensure the landing page appears and works appropriately on various screen sizes.
For a seamless mobile experience, reduce the number of form fields, increase loading speed, and simplify the layout. That improves the overall user experience and can drive sales.
Tip – 5: Add Positive Customer Feedback and Testimonials
Include things on your landing page that promotes credibility and trust: showcase endorsements, consumer feedback, case studies, and more to inspire confidence in your product.
Highlight any honors, credentials, or affiliations to demonstrate your trustworthiness further.
Tip – 6: A/B Testing and Optimization
Every business is different, so a cookie-cutter marketing strategy may not work for everyone. Use A/B testing to evaluate multiple business landing page iterations and pinpoint the most effective components.
To learn what appeals to your audience the most, experiment with different headlines, graphics, CTAs, form lengths, and layouts. Based on the knowledge gathered through testing, continuously improve your landing page.
Tip – 7: Use Analytics and Marketing Tool Integration
Connect your landing pages to marketing and analytics software like Google Analytics. That allows you to track and monitor crucial statistics like conversion rates, bounce rates, and traffic sources. Use marketing automation or CRM tools to effectively manage and track leads produced by your business landing pages.
Remember to match your business landing page methods with your overall marketing goals. Then, modify them to suit your target audience's unique requirements and preferences.
Some Examples of Landing Pages for Various Kinds of Businesses:
Online Store Landing Page:
Purpose: Encourage product sales
Layout: Include client testimonials, a thorough product description, and the best product photos.
Conversion Triggers: 'Buy Now' or 'Add to Cart buttons
Example:
A landing page featuring a fresh line of fashion accessories with a compelling offer and a clear call to action.
Software Demo Landing Page:
Purpose: Entice visitors to register for a software trial or demo
Layout: Include screenshots or videos that show the software's functionality while emphasizing its main features and advantages
Conversion Triggers: 'Request Demo' or 'Free Trial' buttons
Example:
A landing page containing a form to collect visitor information for a project management product offering a free demo or trial.
Event Registration Landing Page:
Purpose: Encourage visitors to register or buy tickets.
Layout: Showcase event specifics such as the event agenda, speaker information, venue information, and past events.
Conversion Triggers: 'Register Now' or 'Buy Tickets' buttons.
Example:
A landing page for a marketing conference that includes a schedule of events, reviews from previous participants, and a registration form.
Service Consultation Landing Page:
Purpose: Encourage queries or consultations about a particular service.
Layout: Briefly describe the provided services, highlight their advantages, and include endorsements or case studies.
Conversion Triggers: 'Schedule a consultation' or 'Get a Quotation' button.
Example:
A digital marketing company's landing page offers consultations to businesses looking to boost their online visibility.
These are only a few examples; business landing pages can be tailored for any industry and particular campaign goals.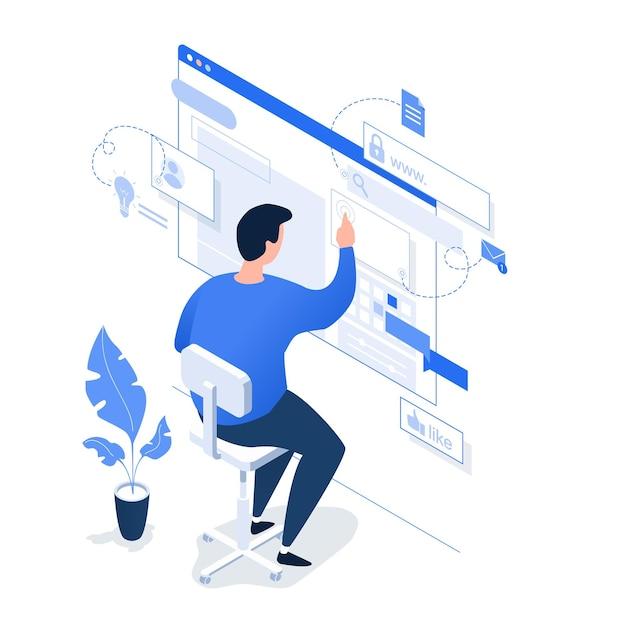 LimeCall: The Best Lead Generation Platform
Looking for the best platform for lead management? LimeCall can be used in tandem with landing pages for the best lead-generation experience. Along with this, LimeCall has many more exciting features that you can use to grow your business.
Here's a rundown of LimeCall's primary features:
Lead Generation Capabilities:
LimeCall connects easily with landing pages for businesses, allowing businesses to gather leads more effectively. Visitors can request a callback or arrange a call by integrating LimeCall's widget on landing sites. This prompt and personalized response boosts engagement and raises the likelihood of converting visitors into qualified leads.
Scheduling and Immediate Callbacks:
LimeCall enables businesses to provide instant callbacks to website visitors looking for real-time engagement. That enhances the client experience and raises conversion rates. As a result, LimeCall makes it simple to schedule appointments by letting users choose a comfortable time for a call.
Customized and Automated Follow-Ups:
LimeCall offers automated follow-up solutions to make sure your leads are taken care of immediately. Personalized email or SMS sequences can be set up by businesses to follow up with leads after the initial interaction. These automated follow-ups maintain leads' interest, foster relationships, and raise the likelihood that they will become customers.
Call Monitoring and Analytics:
LimeCall provides businesses with valuable insights into their lead generation and sales processes through its call tracking and analytics capabilities. Calls are tracked and recorded, enabling firms to examine discussions, assess sales success, and pinpoint areas for development. To improve sales techniques, the analytics dashboard gives information on call duration, conversion rates, and other crucial variables.
Enhanced Call Routing and Allocation:
LimeCall offers sophisticated call routing and distribution to ensure leads are routed to the most qualified sales professionals. Calls can be sent using predefined parameters like language, geography, or product expertise. This function guarantees that leads are connected to the appropriate individuals, increasing the likelihood of a successful conversion.
FAQs:
What is a landing page, and how does it work?
A business landing page is created specifically for a marketing campaign with a distinct call to action. In short, visitors are given a targeted and persuading message, encouraging them to complete the desired action, such as purchasing, completing a form, or subscribing to a service.
What are the benefits of a landing page?
Increased conversion rates, customized messages, higher advertising campaign efficacy, data collection, A/B testing, and improved customer experience are all advantages of a business landing page.
What are the different types of landing pages?
Different business landing pages include lead generation, click-throughs, e-commerce, event registration, and product launches.
Conclusion:
Landing pages for a business are essential for boosting online sales and attaining marketing objectives. The proper use of landing pages is one of the most lucrative ways to easily grow your business with the least amount of effort.
Your business can use landing pages, raise lead generation, and increase conversion rates with the help of smart tools and technologies like LimeCall. So check out LimeCall today!