Understanding data-driven advertising begins with research. In recent years, customer behavior has changed due to the numerous approaches made available by technology. Advanced technology makes it possible to collect and analyze large amounts of data.
Advertisers employ data-driven marketing strategies to understand which adverts and advert channels will attract customers. It reaches the intended audience of a marketing campaign with customized messages that enhance the customer experience.
These exceed their sales dreams and observe personalization techniques 83% of the time. Furthermore, businesses that employ data-driven personalization have achieved 5-8 times their ROI in their advertising investments.
This guide will help you understand data-driven marketing and the value of using data to make marketing decisions. It will also look at the tools marketers use to make data-driven decisions and the pros and cons of using data to make marketing decisions.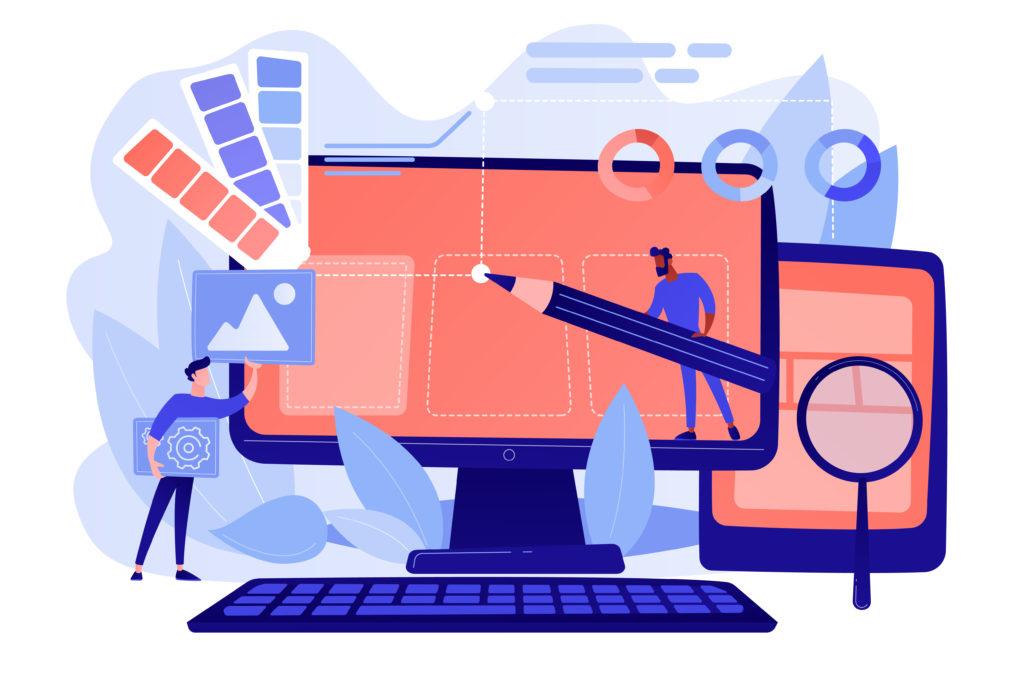 What is Data-Driven Marketing?
Data-driven marketing is a fixed number of strategies and processes. It uses large quantities of records to create robust marketing processes. It also concentrates on unique demographics and consumer corporations on a personal level.
Data has become increasingly important for entrepreneurs. It can be the most valuable asset in marketing, and extensive records are taken directly from customer interactions. That is the type of data that can assist in refining, decorating, and enhancing any marketing strategy.
The data includes customer information, market trends, and industry insights. Data-driven advertising utilizes advanced data analytics to pinpoint the most influential media buys and create personalized product messages.
Technology and Personalized Marketing
New advertising and marketing technology makes it viable to customize each element of advertising. Digital advertising company Stirista outlines the steps to implement a personalized advertising campaign. These steps are:
Identify the campaign's target audience demographics.
Determine the goods and services that generate the maximum sales and concentrate on that category.
Use data analytics tools to benefit the perception of the campaign's target audience and convert one's insights into customized stories for their clients.
Apply A/B testing to try different versions to analyze which message and channel promise the best consumer engagement.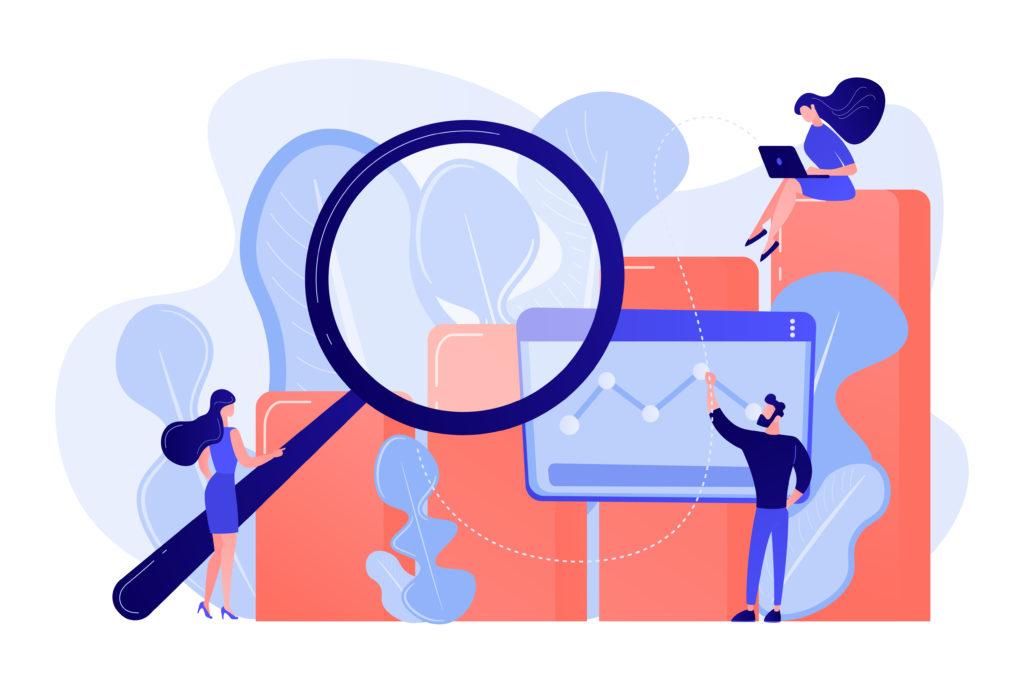 Techniques to Enhance Customer Experience
A survey conducted by Harvard Business Review and supported by SAS, Intel, and Accenture was identified. The survey outlines three interrelated capabilities that enable businesses to utilize analytics and insights to create powerful customer experiences:
Unified customer data systems integrate customer records from online and offline sales to extract insights from the customer experience.
Artificial intelligence-based proactive analytics provides data collection and evaluation capabilities that convert data into meaningful insights for customers, marketing campaigns, and other business processes.
Companies leverage contextual interactions to uncover real-time insights and understand where customers are in their journey.
Customer Value Analytics
Customer Cost Analytics is a system designed to help companies understand customer preferences. The following metrics help determine a customer's value to a business:
Historical cost measures the value of an individual customer over time, often by comparing them with other customers during similar time frames.
The current price looks at recent activity to calculate the influence of marketing efforts, offers, or changes in pricing.
Lifetime cost uses analytics over an extended period by multiplying the average purchase amount with purchase frequency to observe how a customer's worth has developed over time.
Cost to serve compares the earnings generated by a customer to the cost of helping them. Businesses need to be aware of "costly customers," i.e., customers who purchase few or low-margin items, as they can quickly eat up profits with excessive inventory and delivery costs.
Omni Channel Marketing Strategies
A successful Omni-channel marketing strategy requires four elements, according to MarTech Advisor:
Regular maintenance of a company's marketing message across channels and devices
An approach that is consistent with the company's overall strategy
Synchronization of marketing efforts across multiple mediums
The ability to rapidly adapt in response to changes in customer behavior.
Other Ways to Improve Customer Engagement
Integrating various data types from internal and external sources will improve customer engagement. Before any data usage, it must be cleaned and conditioned, as MarTech Series explains. This formula enables marketers to evaluate technology across three categories:
Decision engineering reverses the traditional marketing approach by identifying decision possibilities first.
Advanced analytics utilizes sophisticated algorithms and cutting-edge analytics techniques.
Cutting-edge technology includes several AI devices and technologies that are constantly learning. This technology contains chatbots that communicate with customers and manage their engagement with the brand.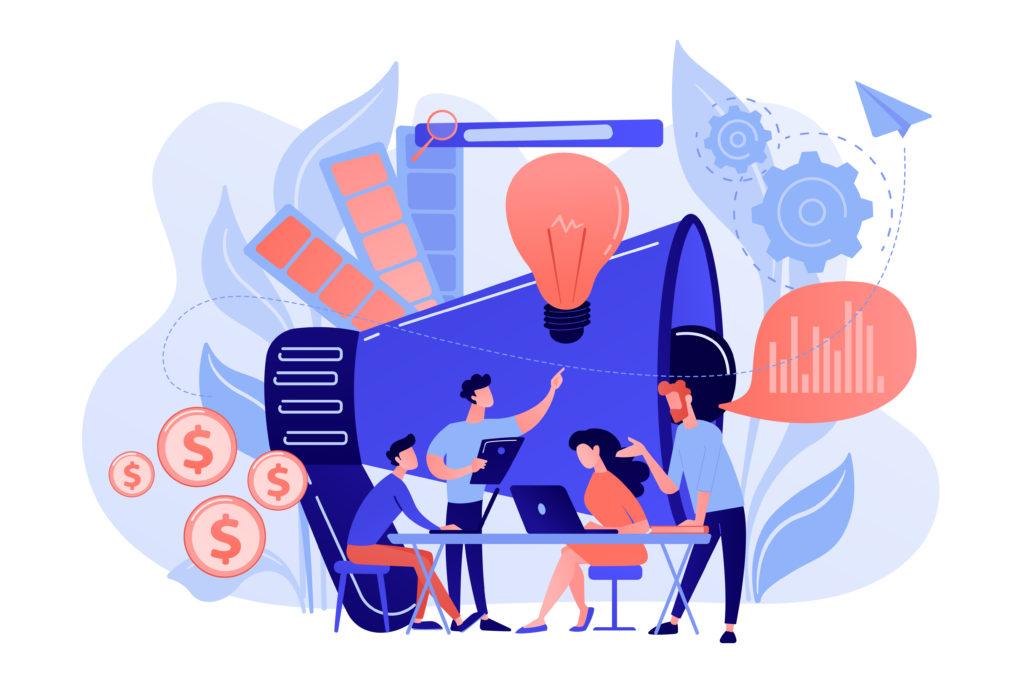 Five Data-driven Marketing Strategies:
Here are five methods entrepreneurs use to gain insights. They extract data from internal and external sources to better understand their target audiences.
Personalize the Customer Experience
Tailored content is a great way to get people's attention. Online interactions are primarily based on demographics such as buy history, online activity, and other statistics.
For example, DirecTV created a customized marketing campaign. It focused on people who have moved lately.
Coordinate Marketing Across Channels:
Implementing an omnichannel strategy requires a unique approach. Acxiom, a web marketing company, defines identity decisions to facilitate data-driven advertising as "the ability to accurately identify an entity (person, place, or thing) and its related relationships in physical and virtual contexts.
This approach cleverly coordinates advertising across channels, considering each customer's traits, such as interests and generation footprint.
Use Predictive Analytics to Create an Ideal Customer Profile:
Companies can use predictive analytics to target prospective customers who fit the company's ideal customer profile (ICP). Digital advertising firm Leadspace explains that ICP lets companies "manage the best leads through the sales funnel."
An AI-based solution for creating an ICP has three parts:
Predictive analytics identifies patterns within a company's data about customers and potential customers.
Without high-quality data that is timely and relevant, your predictive analytics will be skewed and less valuable.
The understanding of employees must be transformed into a format that can be imported into the machine-learning model. This interface should allow employees to provide rapid feedback on how well their decisions work out so that changes can be made quickly.
Apply Big Data to Track Marketing ROI:
Combining technology with artistic insight can make big data more understandable. TechGenyz has reviewed the ROI of analytics and intelligence solutions for each dollar spent on them. Organizations see a mean return of $13.01, representing an ROI of 1,301%.
TechGenyz identifies methods you can use to increase the ROI of your advertising campaigns:
Create a culture of collaboration to get the most out of your social media efforts. Businesses must ensure their social media content is valuable and easily understood.
Ensure that data streams are up-to-date in real time so that you can sell in rapid motion.
Visualization tools simplify complicated data. They help entrepreneurs communicate their findings and implications for future campaigns.
Conduct experiments that test different kinds of advertising methods. That can help you gain insight into rapid sales growth opportunities.
Relying on customer statistics for marketing decisions and using data as a guide is always helpful.
Transfer Offline Data to Online Environments by Data Onboarding:
Digital Doughnut defines data onboarding as seamlessly transitioning offline data to online systems for marketing purposes.
That includes postal addresses, cell phone numbers, and in-store purchases. Data onboarding includes anonymizing the statistics earlier than they're shared.
The use of offline statistics helps entrepreneurs get a better understanding of their customers. It's like having a secret weapon to reach the right clients for their business goals. Plus, it allows them to create personalized messages based on customer data.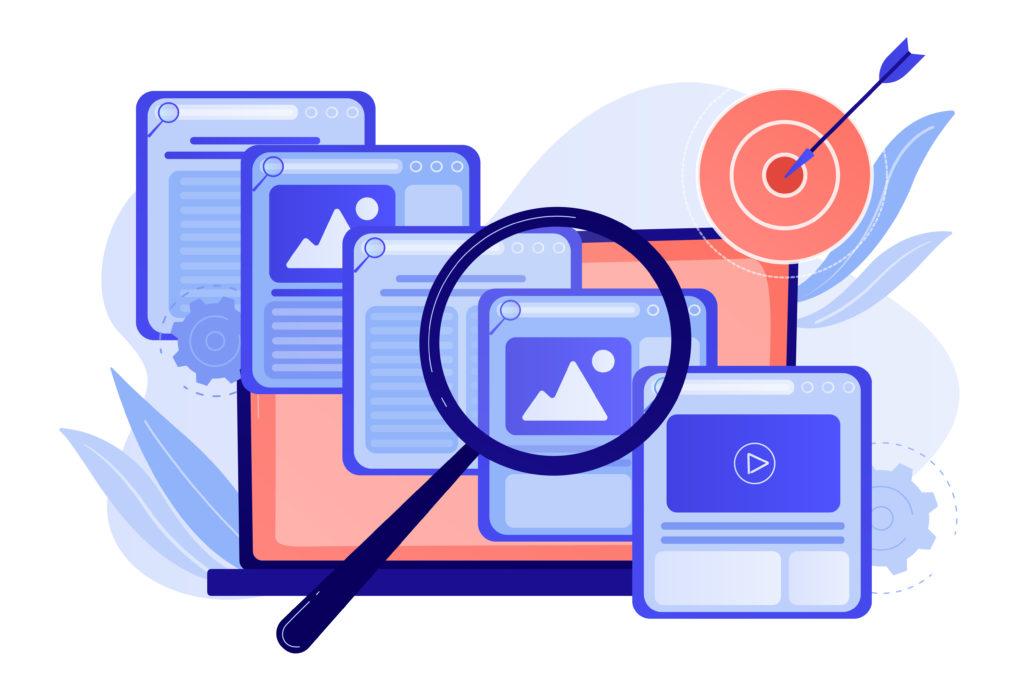 Tools Marketers Use to Analyze Big Data
Optimizely
Optimizely is a "modern transport and experimentation platform." It is designed to allow entrepreneurs to base their choices on real-time data and analytics.
Google Analytics
One of the most helpful tools that allow teams to gain insight into how customers engage with the company's websites is Google Analytics. It provides deep and specialized analytics to help you optimize your site.
Google Search Console
Another essential tool for data-driven marketing is Google Search Console. It helps web page owners by showing them the specific search queries leading visitors to their site.
Google Pagespeed Insights
Google Page Speed Insights generates an overall performance rating. It indicates how speedy pages run on cellular and laptop devices.
The provider utilizes system learning to provide valuable insights from the business's data. That includes identifying which customers are most likely to purchase a product and determining which products have the highest sales potential.
Crazy Egg
Crazy Egg is a "heat-mapping device" that creates two-dimensional data representations. Customers can use data to enhance their search in Google and find results.
Among the analytics equipment, Crazy Egg provides an A/B tester for evaluating unique differences between pages.
BuzzSumo
BuzzSumo is a fantastic tool that analyzes the most popular online content based on specific keywords, including brands, technologies, and trending topics. If you're a marketer, Location Rebel has covered you with their informative guide on the five toolkits used.
SEMrush
SEMrush helps entrepreneurs gather valuable information about their competitors by tracking various website traffic sources. That includes direct visits, search engine referrals, paid advertisements, and social media interactions.
A social media toolkit manages the company's feeds by scheduling and monitoring posts.
HubSpot
HubSpot seamlessly combines content marketing, social media marketing, landing pages, SEO, and web analytics in a user-friendly way.
Content Marketing Toolkit
Content Marketing Toolkit analyzes the posts in a marketing campaign.
Competitive Research Toolkit
Competitive Research Toolkit helps marketers analyze and improve their competitors' online strategies.
MailChimp
MailChimp offers a user-friendly advertising platform design. That helps entrepreneurs gain valuable insights into their target audiences through backlinks, site visits, and organic research.
Pros and Cons of Data-driven Marketing:
Pros:
Improve Media Buying, Customer Targeting: One of the critical benefits of data-driven marketing, it improves the effectiveness of an organization's media buying. It also allows for more targeted customer outreach. The following customer targeting techniques, identified by Criteo, a leading marketing service, can be employed:
Identifying seasonal shoppers and anticipating when they will be most receptive to promotions, focusing on their preferred categories of products.
Persuading offline clients to online shopping by providing personalized recommendations and exclusive online promotions.
Cross-promoting products in a similar category to customers based on their previous purchases and recommending tablets to laptop customers.
They keep customers informed about the latest products, focusing on frequent shoppers of similar products.
Promoting upgrades to purchased products when updates become available, ensuring customers are aware of enhanced features or improvements.
Continually Update the Marketing Message: To keep communication with clients fresh, it is crucial for entrepreneurs to regularly update their marketing message by enhancing content to capture the attention of those who are most likely to respond positively. The following tips from Trew Marketing can prevent a marketing message from becoming stale:
Maintain a cohesive website that aligns with your message. Products and marketing strategies often change more rapidly than elements on a company's website. For example, the essential attributes of featured products should be reflected in the organization's "what we do" description.
Ensure message consistency across all platforms. When the message is updated in one medium, it should be reflected in related information on all other platforms.
Highlight how your product meets current customer needs. Products should adapt to address the evolving needs of customers. Data-driven marketing enables organizations to stay on track with their customers' concerns and explains how the product solves their problems.
Cons:
Locating the Right Data: Data is everywhere, and filtering through an infinite sea may be time-consuming. Because it is essential to make an informed choice, it is also wise to consider the facts. What facts are most useful for data-driven advertising?
Asking the Right Questions: Having data is accessible. They are turning it into insights, less. It would be best to ask the right questions about that data to find the solution. Asking the right questions will lead to reasonable solutions and wasted time.
Normalizing Big Data: It's important to remember that no two customers are alike, but data is constant. A customer's needs may change from one moment to the next. Normalization can help you break down this data into smaller units. It outlines how each piece of data relates to the others.
Conclusion:
Marketers must understand that successful data-driven advertising and marketing requires fine-tuning applicable data. It also involves taking an innovative approach to reach out to customers.
In today's increasingly consumer-driven world, it is essential to anticipate future trends for a successful marketing campaign. In many ways, data-driven marketing is necessary.
With the ever-changing expectations and innovative desires of customers, it is essential to utilize this approach. However, it is vital to recognize the challenges and intricacies that come with it.