Text messages boast a 98% read rate, with 95% read in the first 3 minutes. SMS marketing is quickly becoming the norm instead of an exception. Before deciding if you should start texting from your business, let's first see what all of this means, why it works, and what it looks like.
SMS marketing offers vast opportunities for engaging with the audience, limited only by creativity and the size of the phone number list.
What Is SMS Marketing?
SMS marketing is a strategy based on sending SMS to a broad audience around the world. SMS marketing is efficient for all kinds of businesses because it helps reach different goals quickly.
An average person checks their phone 160 times a day. Did you know that? That's one of the reasons SMS marketing still exists.
In marketing, SMS refers to how a brand communicates with customers through text messages about campaigns, promotions, news, updates, and more.
Like email marketing, SMS is an owned channel. This means you have complete control over who receives an SMS marketing message, what content you share, and when you decide to send it. With text marketing, you have ownership over the experience you create for your customers across this marketing channel from start to finish.
Why choose SMS marketing?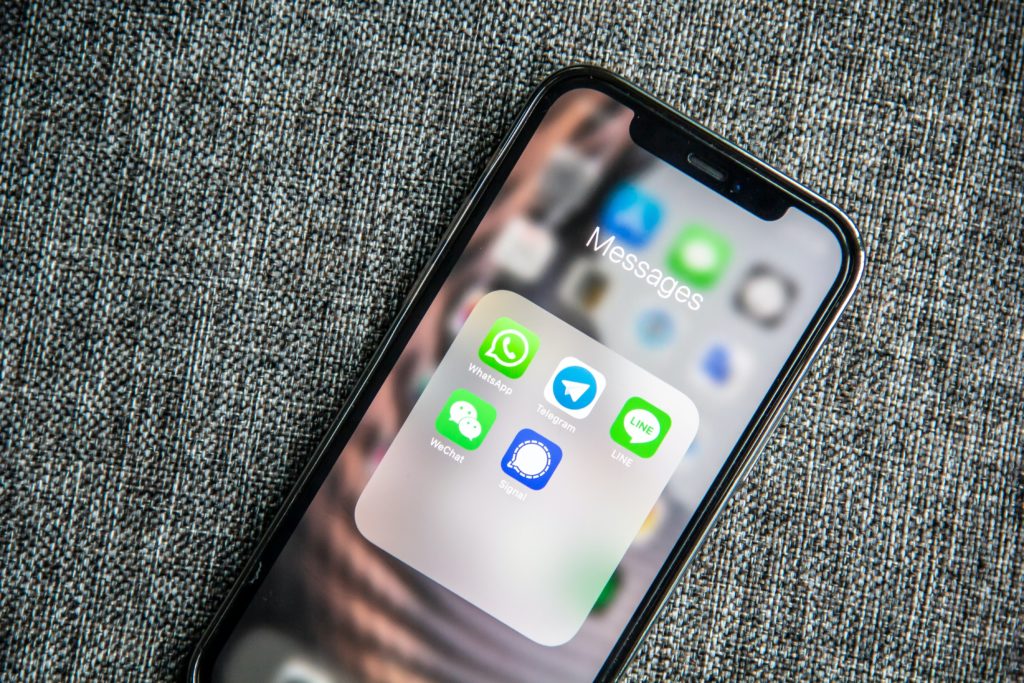 Knowing the practical uses of SMS marketing helps you better understand the impact of text message marketing on today's modern businesses and how you can use the best SMS marketing strategies to boost your revenue.
As any business owner would, you've probably wondered how else you can market your products and services and drive potential customers further down the funnel. SMS marketing could be your solution.
Your customers get plenty of emails regularly. They might not remember the email you sent them last week about the sale you're having on payday or the freebies you're giving away today. SMS marketing reminds them of the day, and the brevity of your SMS promotional material means your receivers get the gist right away.
Benefits of SMS Marketing
Simplified response – Have your customers make the first move by adding a shortcode or keyword to print collateral, advertisements, and advertising boards, as well as social media. This strategy means that customers soon become familiar with a brand's code and keyword and are more likely to interact and respond.
Learn more about your customers – SMS is a great channel to get feedback via surveys. Research shows that, on average, 31% of consumers will respond to a survey via SMS, with the average response time for users being just over 5 minutes. Meaning you can get great results in a short period.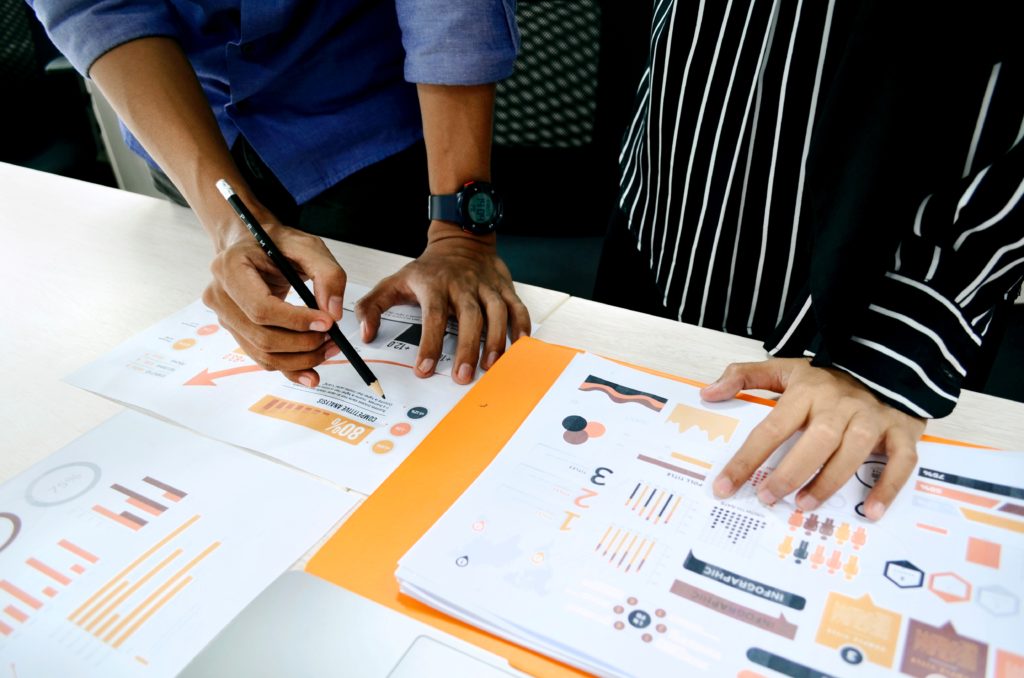 Monitor, track, and improve – Using these analytics, businesses can create further targeted campaigns and continually better understand their mobile database. Tracking meaningful ROI, identifying customers engaging via text message, and monitoring delivery rates are all possible through SMS, revealing the realities of the misconception of SMS being an untraceable channel and bringing it more in line with what has been possible with email for years.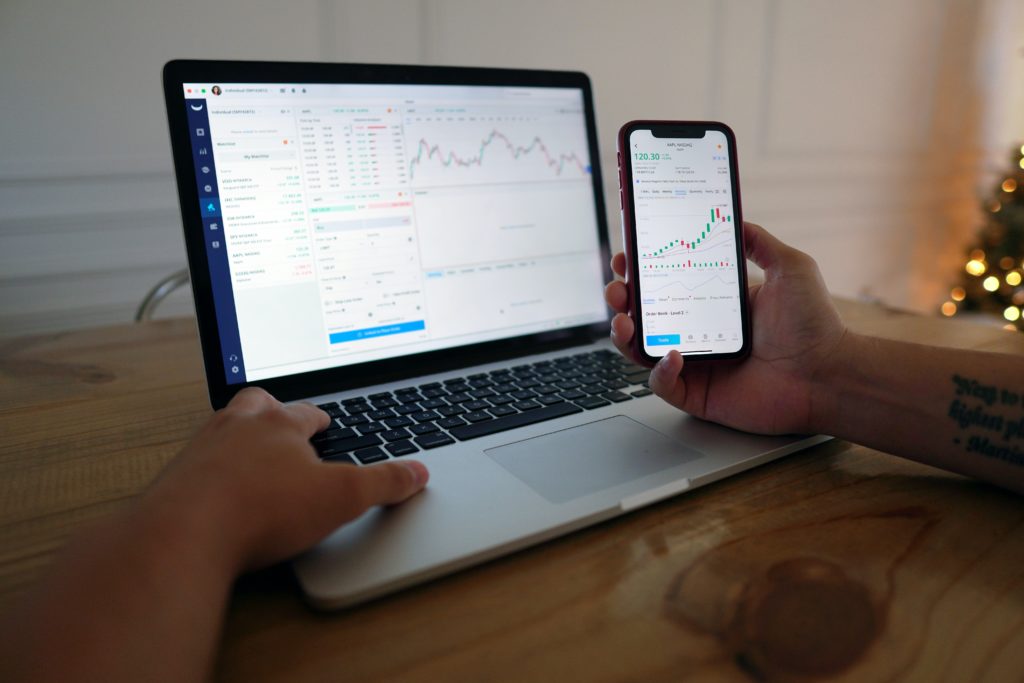 Direct and immediate channel – A significant 45% of SMS campaigns generate a successful ROI, reaching over 50% when combined with other popular channels like email and social media. SMS is one of the most immediate channels available; with a read rate of 97% within 15 minutes delivery, you can be reassured that your time-critical messages will be read almost instantly.
Integration with other channels – SMS can also enhance and support other popular mediums among consumers, such as social media and email. SMS is a great standalone channel. However, it also can enhance and support other marketing mediums, such as social media and email.
Increase customer engagement – Although marketers may feel that texting is invasive, many consumers are now familiar with text when using local services like dentists, garages, hairdressers, or public services like the NHS. Think of SMS as a way to enhance how your brand engages with your customers across the entire customer lifecycle.
What Number Should You Use for SMS Marketing?
Vanity Short Codes – These are shortcodes that brands can choose to ensure that their sending codes are consistent with their branding and/or easy for customers to remember. All shortcode capabilities, benefits, and considerations of shortcodes are applicable for vanity shortcodes.
SMS-Enabled Toll-Free Phone Number – With SMS-enabled toll-free numbers, your brand can send SMS campaigns. It will leverage the existing toll-free numbers that customers already use to contact your company, providing continuity and consistency instead of requiring you to introduce yet another phone number. You can start sending your SMS campaigns right away when leveraging SMS-enabled toll-free numbers, as this type of phone number is available to use immediately.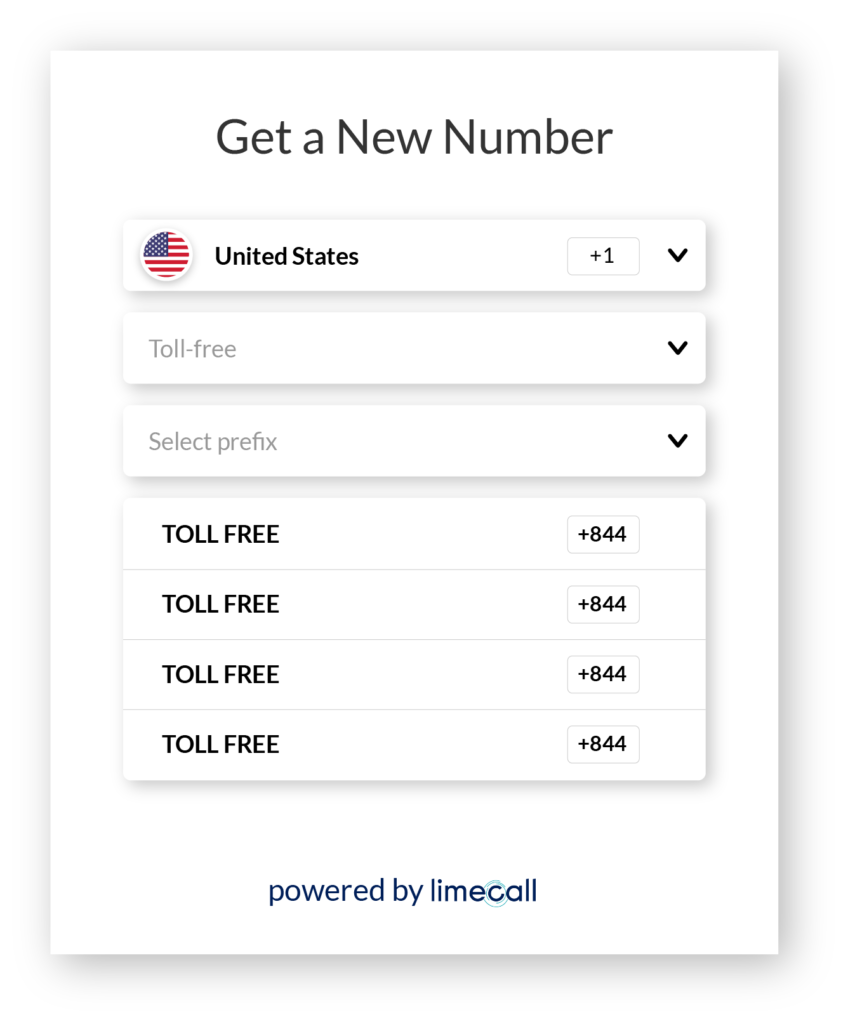 SMS Short Codes – This type of SMS phone number is a five- or six-digit number, available in the US, Canada, UK, and several other countries, that brands can use to deploy and receive text messages to and from customers.
SMS Long Codes – Unlike shortcodes, long codes don't require brands to apply to carriers to send these kinds of campaigns, meaning you can send your SMS campaigns immediately. Because they're the same length as typical phone numbers, they're ideal for sending localized outreach with a personal feel.
Alphanumeric Sender ID – If one of the countries where you're looking to send SMS marketing messages doesn't allow shortcodes, alphanumeric sender IDs can sometimes be a workable alternative. While alphanumeric sender IDs have their charms, they're not MMS-enabled, so they can only be used to support text-based messaging campaigns.
How to Collect Phone Numbers for SMS Marketing?
Keyword campaigns – Keyword campaigns are a great way to encourage customers to exchange digits. Instead of a competition, it could be for a specific promotional offer or discount. Besides, you can use different keywords on the same number or shortcode for different campaigns, depending on who you're targeting.
Make the exchange – Always make sure that you make it worth their while when you're asking for something valuable. What is it that your business can provide that no one else can? And how can you scale it so that it helps nurture a relationship with a lead or customer?
Email – If customers accept email communications, make sure that whatever you are offering with SMS differs. You can always use this channel to collect mobile numbers if you're already engaging in email marketing. Simply use your regular send-outs, whether that's a monthly newsletter or weekly promotional email, to encourage customers to reply with their mobile phone details or capture it in a linked form on your website.
Present at events – Events and conferences can be a terrific opportunity to collect details from an audience that is already interested in what your business can offer. Events can be expensive, so choose carefully, but also look out for smaller events where you can offer sponsorship.
Website query capture – One of the significant benefits of an online form is tailoring it to cater to customers' preferences. Offer a checklist of products or services to find out exactly what your customer wants to know more about and tailor your SMS messages accordingly. Ensure your online form requests a 'mobile number' in addition to or as opposed to simply requesting a 'contact number.'
In-store campaigns – There are so many creative opportunities to utilize in-store campaigns to drive mobile number collection. A frequently used example is customers dropping their business cards in a fishbowl for a special monthly draw to win a prize.
Chatbot – They are all over the internet these days, easily engaging visitors with quick answers to any queries from a brand's website to their social channels. The best thing about these chatbots is that they allow you to pre-format questions and forms. Similar to customer feedback, make sure you include an automated form query or question that nudges customers to give you their mobile numbers.
Know the laws – In many jurisdictions, customers must actively consent and provide their mobile numbers to you. This means you may not be allowed to simply collect them from a range of sources. In any such case, we advise investigating compliance laws in your area. Consult legal counsel as to whether your strategies to collect comply with these laws.
Free trial or demo – offer a free trial or demo of your services, particularly if you operate in the business-to-business sector, are a SaaS business, or rely on subscriptions. When customers sign up, collect their mobile number using the online form on your website. Use signage if they can sign up elsewhere, like at an event or through a shop window.
Enter the VIP – For brands that find it difficult to get customers over the line with a one-time discount, offer memberships to your brand's special VIP club instead. Entice members to subscribe to SMS alerts by asking them to text 'VIP' to a dedicated mobile number. This is a significant investment to make if you don't already have a VIP club.

Make sure that your membership offering gives a tangible benefit, such as advance notice of sales and promotions, mobile coupons, invites to an exclusive webinar, or one-day-only offers that demonstrate the value of membership. Ensure your customers feel they have exclusive access to perks that are unavailable to other customers.
Add your number to advertising – Ensure your dedicated number is highly visible on all advertising, whether it's radio, TV, events or conferences, billboards, or the side of your vehicle.
Check it out – If you are a retailer or eCommerce business, existing customers are a great potential source of new business, as they already shop with you. Ask customers for their mobile number at the checkout with an offer to keep them updated about upcoming special offers or the latest news. For service-type businesses, such as restaurants, hair or beauty salons, and health spas, a feedback form or customer experience survey can be particularly useful to collect contact details, as well as useful insights.
Popular SMS Campaign Ideas
Member/ VIP Campaigns
Use SMS to promote your member or VIP program. Customers want to feel seen and special, and a text inviting them to join your exclusive VIP program is the perfect way to show that you care and garner more brand loyalists. It's a win-win. We love The Sill's use of personalization in this MMS. They highlight why you should join by giving examples of member perks and provide a clear call to action.
Seasonal Campaigns
Use seasonal holidays to offer exclusive deals to your SMS list. It's one of the easiest, most effective ways to get people to make a purchase.
Time Sensitive Offer Campaigns
Give people a reason to stay subscribed with compelling time-sensitive offers. Surprising customers with a sweet deal is a great way to keep your SMS list engaged. Bones Coffee Company may have had leftover stock, and instead of throwing it out, they used the opportunity to increase sales and satisfaction with this SMS campaign.
Post Purchase Campaigns
Follow up with a personal thank you message after a customer makes a purchase. A simple thank you note is super easy to do on your end and goes a long way with your customers. Rainier Watch gives its customers some feel-good vibes with this thank you text. If your brand partners with another organization to support a good cause, we recommend doing the same.
Subscription Program Campaigns
If you run a subscription program, remind customers of the value during or right before checkout. Hydrant uses an abandoned cart text to reinforce the benefit of a subscription: it's cheaper than a one-time purchase, and it's both simple and effective.
Welcome Campaigns
Start on a positive note by sending a welcome SMS. If you already send welcome emails, complement your email strategy with a welcome text. Email is great for more in-depth content. Texts are immediate, short, and easy to consume; they don't require email's time commitment.
Cross/ Up-sell Products
Invite customers to buy complementary or higher ticket items based on previous purchases. Cross-selling is a great way to increase repeat purchases and introduce customers to other products in your catalog. Upselling can be a bit trickier, but when done well, it increases the average order value and customer satisfaction by helping buyers visualize the value they will get from ordering a higher-priced item.
Product Launch Campaigns
Drive urgency for a big product launch with SMS. Use attention-grabbing language to encourage people to act quickly. Whimsy + Wellness adds additional interest by offering this group early access to their new collection.
Conversational Campaigns
The primary purpose of an SMS doesn't always need to be a sale there are many ways to switch it up with conversational messages. Maev does a great job of using SMS marketing to connect with their customers for interviews.
Abandoned Cart Campaigns
Give your customers a timely nudge a few days after they abandon their shopping cart. The abandoned cart reminder from SuperCoffee gets right to the point.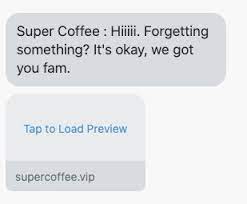 SMS Marketing Best Practices
Get consent
Just like how we knock before entering someone's room, you should ask for permission before sending a text! Don't spam or flood the inbox because it's annoying for customers if they don't consent to your text service. Own a contextual keyword or shortcode. So, whoever texts you that specific keyword, consider it their approval. The code can be used to opt-in, and you'll know who to text.
Keep texts short, simple, and fun
A to-the-point text message with the right words and a CTA link/button is much more helpful than a long and boring text with no useful information. To captivate your customers, you better send a clear and straightforward message. You only need one sentence or a trigger word to entice consumers, and there's no need for exaggeration. Make sure it's concise and excludes any confusing words. For instance, avoid abbreviations that you know as a marketer while users are oblivious of them.
Timing
While you might think that a text can be sent anytime as long as customers have consented to it, you're wrong. It's all about immediacy and perfect timing. For example, you are all done with a busy weekday and just sit back to relax. And you hear a 'Ting.' When you are resting you don't want to hear from a marketer! The same goes for when you're driving.
A standard timeline for text marketers is within 10 am-8 pm, and however, it can vary depending on your customers. The best time to send a text to a certain individual is hard to know. You should know when your customers would like to hear from you and ask before they sign-up.
Send Exclusive Deals and Offers via Text
Businesses use SMS to send promotions and sales because it is one of the most engaging and cost-efficient ways to engage prospects and customers. Waiting for people to chat with you on your website vs. reaching out proactively and engaging with prospects is powerful. And one of the most powerful proactive channels is text message marketing. After opting in new SMS subscribers, you can send bulk text messages to that audience with announcements, news, and deals. For example: "Take 20% off your order with code THANKYOU".
Use SMS Keywords for Opt-Ins
SMS keywords are just one way you can get more SMS subscribers. SMS opt-in is powerful, not only because you can re-engage with your customers after they leave your website, but because the results from SMS marketing are almost hard to believe.
Run a Sweepstakes Contest
You can have customers sign themselves up for sweepstakes by texting a particular keyword. You can select some winners from everyone who opts in. Or you can also give away a smaller prize to every person who texts your keyword. You can even use it as an opportunity for cross-promotions.
Consider a contest or giveaway something you can do every year to every quarter, attached to holidays, anniversaries, and special occasions. In the case of how to get more SMS subscribers, folks enter by texting the magic keyword to your SMS phone number or shortcode.
Send Reminders and Confirmations via Text
Consumers report SMS as the most convenient way to stay in touch with service providers and businesses. About 67% of people would rather text with a business about appointments and scheduling than by email or phone.
Example: "Your appointment is tomorrow, 3/17/2020, at 3:00 pm."
Appointment reminders via text message are a no-brainer because they are most likely to be seen when an upcoming appointment. SMS updates are less likely to be overlooked than messages sent to crowded email inboxes, and they are just as easy for businesses to automate.
Gather Feedback and Data
We recommend ending a welcome message or drip sequence with a survey or poll. This gets back to the fact that chat drip marketing gives businesses a channel for real-time feedback from prospects or customers. By creating a survey within your drip campaign, you will learn more about the audience member and what you can offer them. At the end of your chat drip campaign build, it's a good point to start to think about incorporating this.
SMS marketing software
If you plan on typing and sending all your marketing texts manually, then you better stop now. You can try various tools, for example, EZ Texting, SlickText, Twilio, etc. However, look for the one that helps you manage all your subscribers, measure the click or open-rate, and auto-schedules messages.
Typing hundreds of messages is neither convenient nor cost-effective. Besides, you may miss some customers or make a typo. Thus, you need a text-messaging tool so that you can reach all customer groups and maintain the right frequency with perfectly optimized texts.
Add disclaimer
CTIA (Cellular Telecommunications Industry Association) requires all text marketers to add "msg and data rates may apply" when customers opt-in. The text services will add it automatically, but you need to make sure that it happens. Subscribers will only receive this information once, and it's when they are signing up. So, don't forget to check if it's there.
Integrate MMS
If you have a hard time with the 160-character limit, use MMS to send video clips or images to your customers. You can even include YouTube URLs, giving your customers a visual about your business.
Send personalized text messages
Personalization is an easy way to make your text messages stand out from the rest. Tailor your message to your contacts' custom fields or even add your own.
Ask customers about their preferences
Inquire as to when they would like to receive messages and what kind of information they want. Then simply customize your SMS program to suit their wants.
Best SMS marketing software
Best for: SMBs and local franchises
Pricing: Starts at $24 for 200 SMS per month
EZ Texting is one of the most commonly used SMS marketing software that has helped thousands of businesses scale up by sending SMS messages to customers. This SMS marketing solution is best for small and mid-market businesses from diverse industries. Overall, it's an easy-to-use platform with a wide range of features to choose from based on your business needs.
Key Features
Dedicated shortcodes and link shorteners
One-on-one communication with customers
Integrations with CRM systems like Salesforce or tools like Zapier
Automated replies, alerts, and notifications, such as emergencies or appointments
Web sign-up forms and SMS templates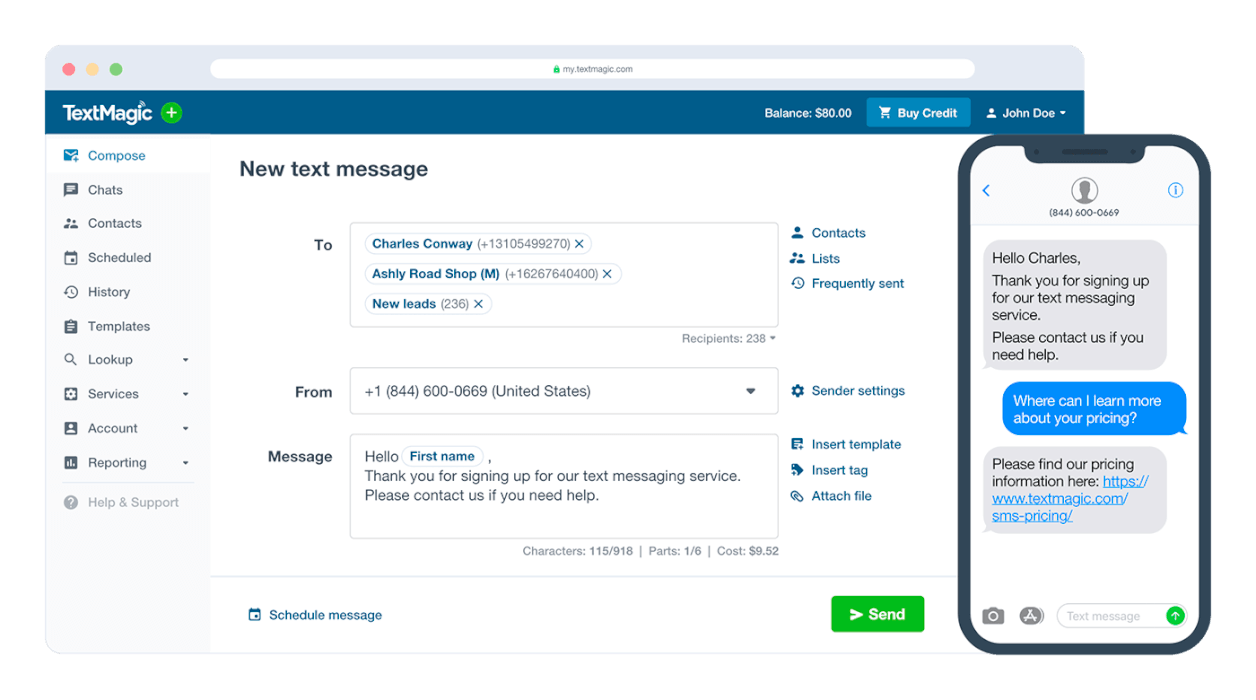 Best for: SMBs
Pricing: Starts at $0.04 per credit
With TextMagic, you can deliver bulk text messages to 200+ countries and complete large-scale marketing campaigns. TextMagic is a user-friendly bulk SMS solution for your business, with a straightforward interface.
Key Features
Two-factor authentication for extra security
Sub-accounts for team members
Invalid phone number and carrier identification
Best for: All business types, including non-profits
Pricing: Starts at $24 for 1,200 SMS
Textedly is a web-based SMS marketing platform with many powerful features and tools for all types of businesses. Its automation and scheduling features are flawless, and it also has a built-in data collection feature that enables you to personalize your SMS campaigns and reach maximal outcomes. However, it doesn't allow message forwarding compared with similar tools.
Key features
Integrations with Slack, Hubspot, Shopify, Google Sheets, etc.
Text-to-join and SMS surveys
Inbound Multimedia Messaging for optimal interaction with customers
Comprehensive real-time analytics and reporting
Exclusive SMS marketing guides and tips
Best for: SMBs
Pricing: Starts at $9.99 for 200 SMS
Message Launch is an easy-to-use and affordable choice for your SMS marketing activities. It also offers some email features to enrich your customer campaigns.
Message Launch has all the essential features an SMS marketing tool should have to create and analyze outstanding campaigns. Automated workflows, scheduling, and data capturing solutions can help you target your customers and create highly personalized experiences.
Key features
Multi-channel reminders and follow-ups
Click-through tracking and data capture
Automated actions, e.g., drip campaigns, auto-responders
Text-to-Vote and SMS surveys
Organized contacts and campaigns via mobile keywords
Best for: SMBs in the US and Canada
Pricing: Starts at $35 for 750 SMS
Salesmsg is user-friendly, with only a few tabs on the user interface, enabling easy navigation. In short, it's a scalable text message marketing software with lots of integrations to create automated workflows and save time. If your company operates in the US or Canada, then Salesmsg can also be valuable to you, especially small business owners.
Key features
Merging data solutions for top-notch personalization
Canned responses in 1-click, also outside working hours
Calendar integrations to book appointments faster
Call forwarding for customers who prefer to talk to you instantly
Multiple integrations
Conclusion
The goal of SMS marketing is to build a database of subscribers to increase customer loyalty. When implementing close-range marketing tactics, text messages are an ideal way of notifying people within your vicinity of any immediate offers without using push-notification applications. More than informing your customers of upcoming deals, it can also be a great way to send reminders for upcoming events and engage your customers by polling their opinions.