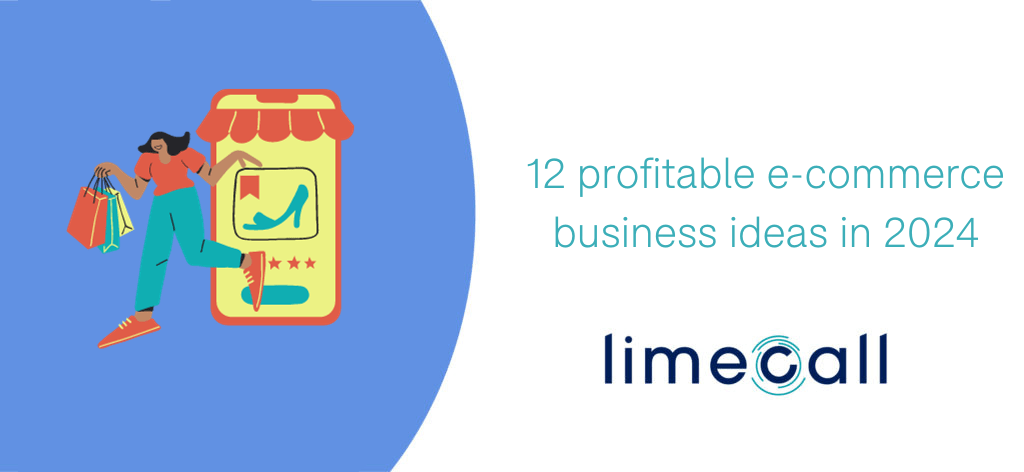 Over the last few years, e-commerce has revolutionized global retail thanks to the increase in global internet access. At the time of writing in 2023, Oberlo estimates the number of digital buyers in the world is 2.64 billion, roughly 33.3% of the world's population. 
As costs continue to rise and many of the world's economies struggle to avoid recessions, e-commerce side hustles grow in popularity.
Why choose e-commerce?
E-commerce or electronic commerce refers to the exchange of goods with the internet as the platform. Simply put, it is the buying and selling of goods and services electronically or virtually.
Some common or popular e-commerce businesses are Olx, Amazon, Flipkart and Quickr.
However, as a concept, e-commerce businesses are characterized by the following:
1. USE OF TECHNOLOGY
In the course of conducting business operations in the e-commerce, one of the most important factors is the availability of technology and the internet. As e-commerce businesses function over the internet only, they incorporate technology as a crucial element of their activities. In such businesses, the seller and the buyer do not communicate in real-time but through virtual mediums only.
2. ACCESSIBILITY AND UNIVERSALITY
Since e-commerce businesses function over the internet, you can operate them from anywhere in the world. Thus, such e-commerce business ideas are characterized by the feature of universality. This feature helps businesses employ labor from any corner of the world and attract customers globally.
3. COSTS
E-commerce facilitates the growth of several businesses as it indicates less expenditure on operational costs. Businesses that operate virtually do not need to pay for the rent of a physical shop, overhead charges and a lot more. Thus, this saving helps small businesses grow as they do not need to make unnecessary payments not crucial to their operations.
4. CUSTOMIZATION
Over the internet, several e-commerce businesses provide the facility to customize your order before making the final payment for the same. Such options may be available in products related to art & design, wardrobe, or technology. This product customization ensures that items are custom-made as per the customer's taste and preferences. This also ensures customer satisfaction and is a stepping-stone in making them long-term customers.
For instance, Dell Computers offer customers the choice to mention their preferred device configuration on their official website. This customer preference is adhered to, and consequently, items are made available according to these selections and orders.
Now, to put it concisely, what is the overall exact difference between e-commerce businesses and traditional business? Well, here you go:
| | | |
| --- | --- | --- |
| BASIS OF COMPARISON | TRADITIONAL BUSINESS | E-COMMERCE BUSINESS |
| Value Creation | Goods and services | Information |
| Accessibility | Normal working hours (limited) | Any time (24x7x365) |
| Interaction | Personal or face to face | Screen to face |
| Medium | Physical or real-time | Internet |
| Promotion | Merchandising | Word of mouth, advertisements |
| Examples | Ration shops | Amazon |
12 profitable e-commerce business ideas in 2024
Start a drop-shopping business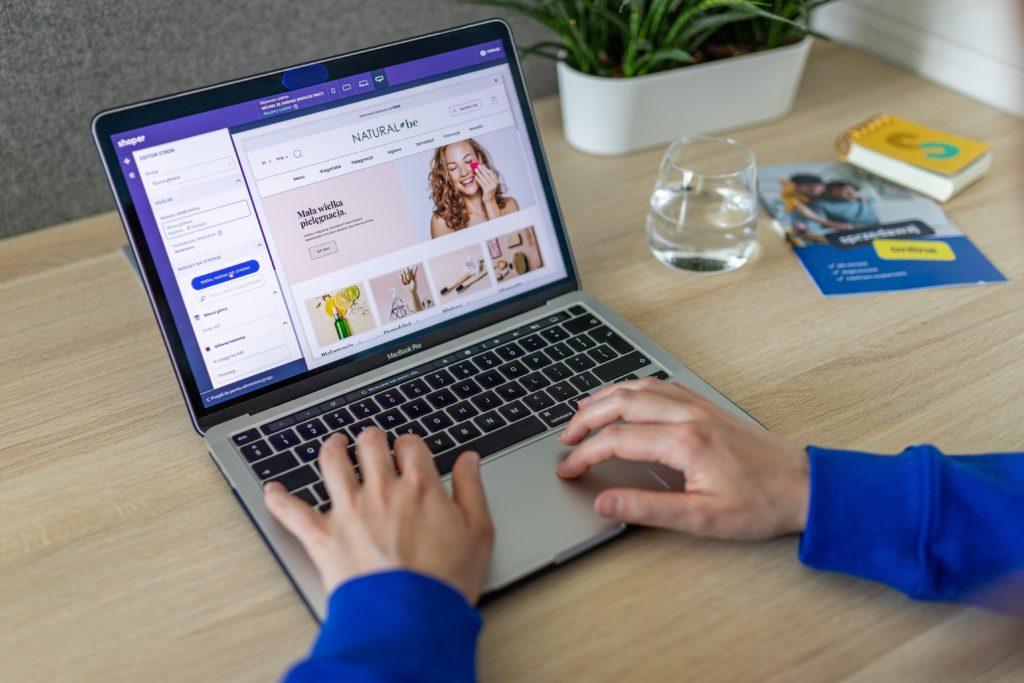 If you prefer not to invest in maintaining an inventory and seek to run your e-commerce venture remotely, dropshipping is an excellent solution. This business model allows you to sell products without the need for physical storage.
First, compile a list of products you wish to offer and then establish partnerships with manufacturers. Once you've done that, you can set up your e-commerce website and commence promoting the products. Upon receiving orders, you can simply request the manufacturers to fulfill and ship the goods. This approach is straightforward, cost-effective, and notably stress-free, as it eliminates the need to handle inventory.
Plus, there are a number of drop-shippping companies already set up where you can simply set up a shop, choose the products and sell. Easy!
Make money by selling things you no longer use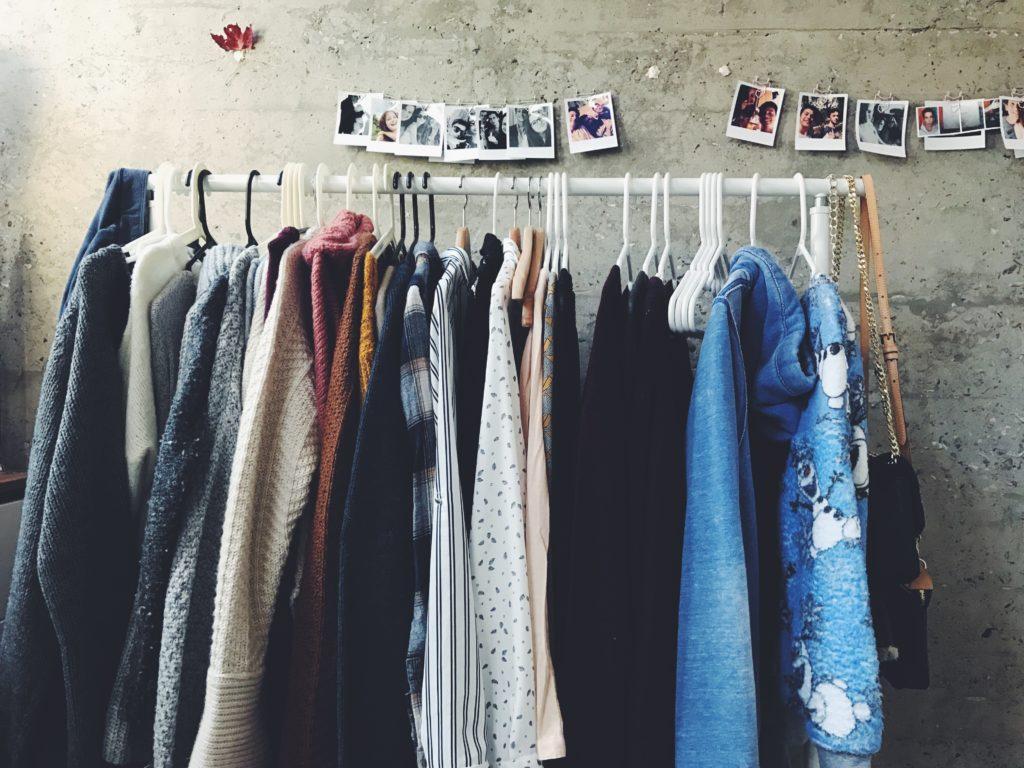 This stands out as an exceptionally distinctive e-commerce business concept. If you can source top-notch and practical second-hand items, customers will appreciate the opportunity to purchase these products at affordable prices.
Consider curating a collection of second-hand items such as clothing, jewelry, kitchenware, art, furniture, and more to feature in your online store.
Ensure that you exclusively offer the highest quality second-hand products. Personally inspect each item to guarantee its quality. Failing to do so could jeopardize your business and reputation.
Again, secondhand selling is extremely popular at the minute with a number of apps and websites already offering opportunities to tap into this industry. Simply choose an app or website you like, sign up, upload your items and sell.
Craft and sell online educational courses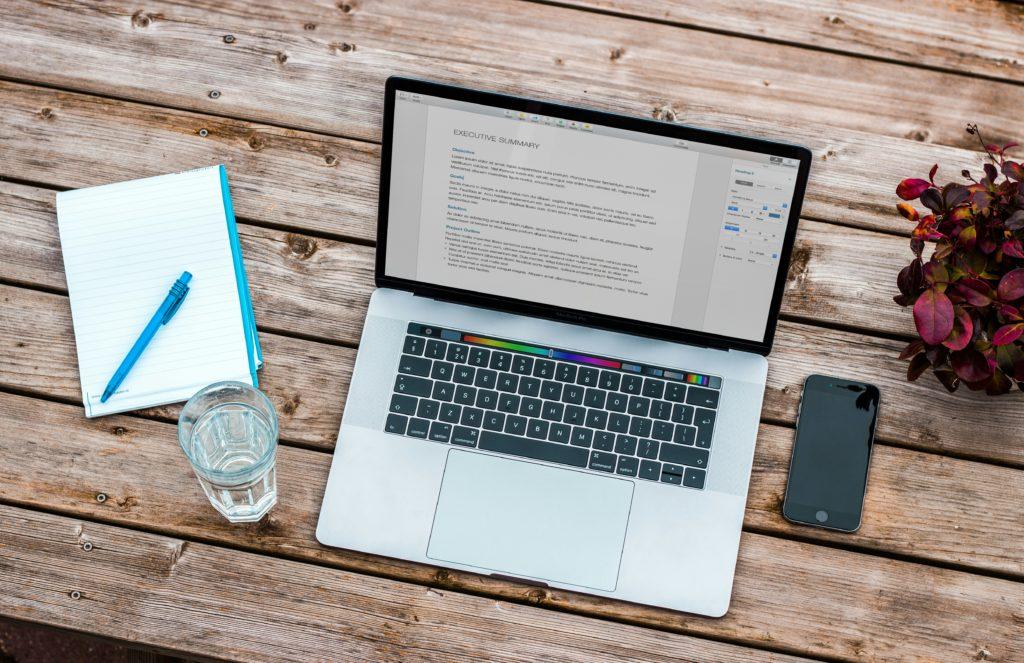 What are you good at? What can you do easily that others struggle with? Whether it's painting, content writing, blogging, or any other skill, you can transform it into a compelling online course. Once your course is ready, you can opt for platforms like Teachable, Skillshare, and others to market and sell it. These platforms provide a convenient and straightforward method for selling your course, promoting it, and processing payments from your audience.
Developing and marketing online courses stands as one of the most effective approaches to convert your skills into a successful business model. This way, you not only have the opportunity to generate income but also contribute to helping individuals learn and master something new.
Sell children's toys and games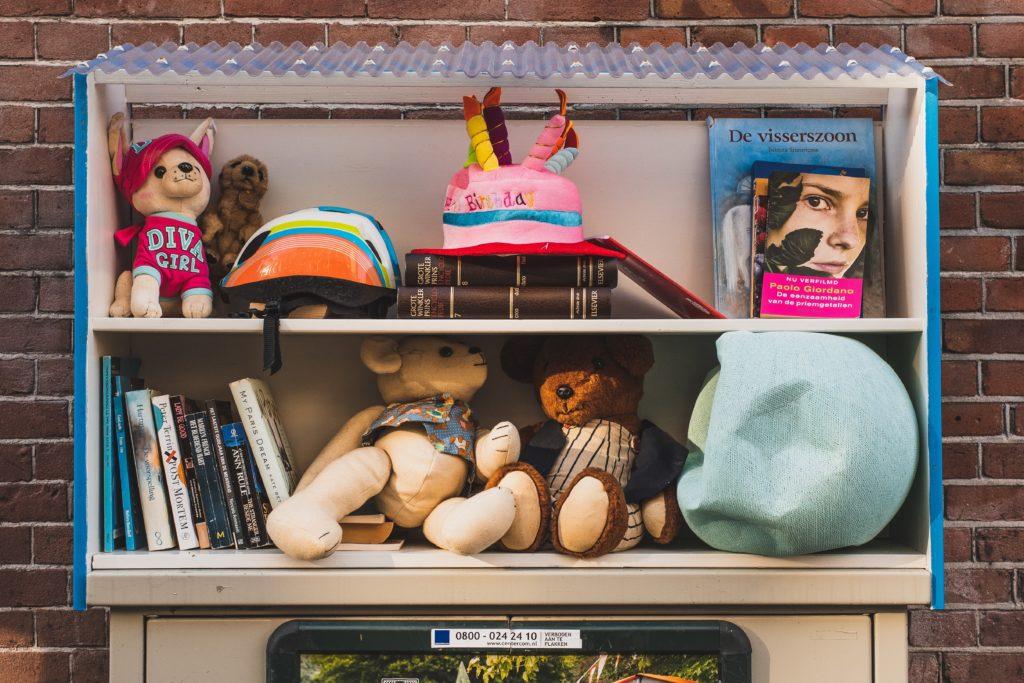 Sick of stumbling over piles of toys your children no longer use? Sell them! Many children have more toys than they know what to do with and many times, they only play with a few favourite toys. So what happens to the other toys they're just not interested in?
They take up space in garages or play rooms. But selling gently used second toys is a highly lucrative business. Despite the prevalence of digital advancements in today's era, traditional items such as cars, dolls, teddy bears, board games and more continue to maintain their popularity among children.
Conducting thorough market research is crucial to discerning the current trends in toys and games. Armed with this valuable data, you can initiate the sale of these sought-after products through your online store.
Consider writing and selling ebooks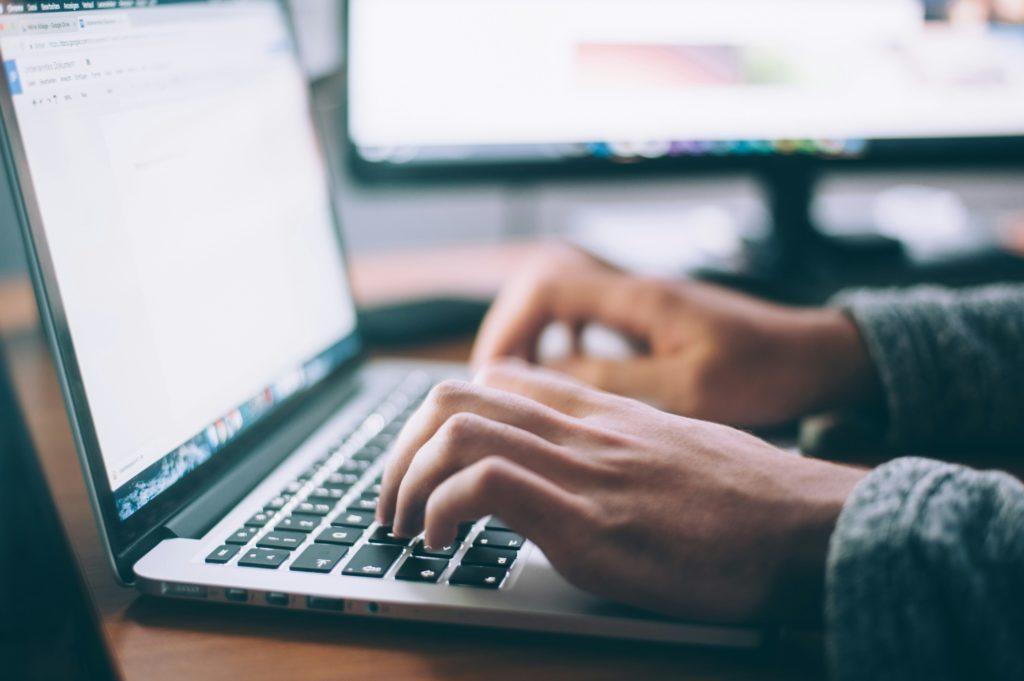 Have you harbored the desire to author your own books but found the convoluted publishing process daunting? If so, here's the good news: you no longer need to rely on traditional publishing houses. The solution lies in publishing and selling your books online in a completely digital format!
A significant number of readers prefer the convenience and flexibility offered by eBooks.
Whether you're a fiction writer, blogger, or content creator with expertise in a specific niche, the prospect of crafting an eBook tailored for your target audience is worth considering. Additionally, you can opt to enlist the services of a ghostwriter to compose your eBooks while you focus on marketing and publishing responsibilities.
Make and sell handmade candles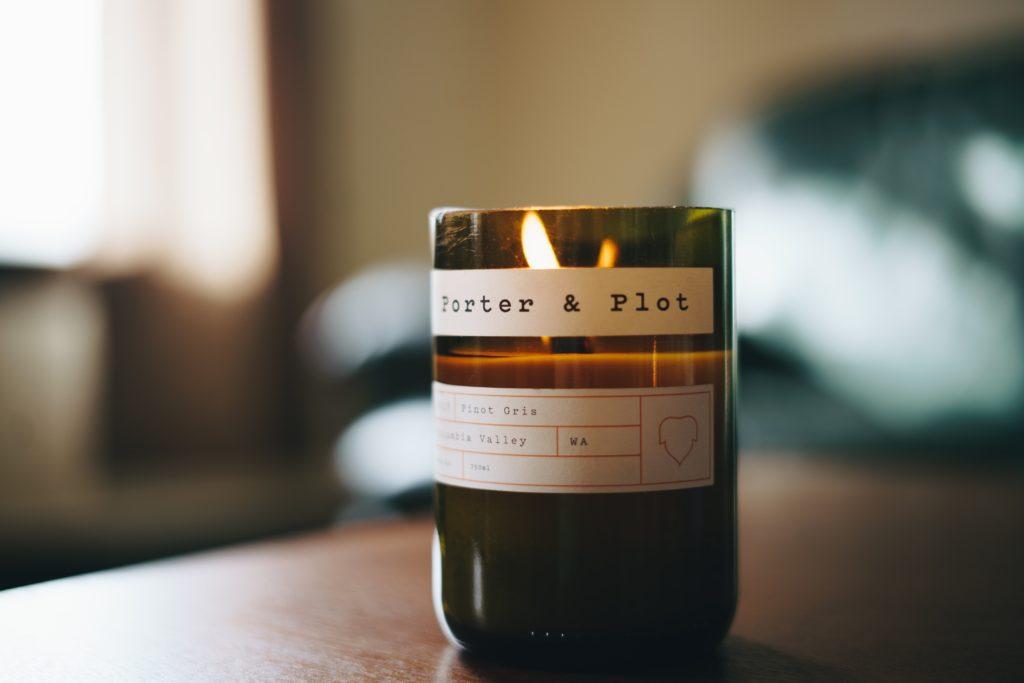 Embarking on a niche e-commerce venture centered around selling candles can prove to be an excellent idea. The allure of a fragrant candle, capable of inducing relaxation after a long, arduous day, resonates with almost everyone.
Consider collaborating with someone skilled in crafting handmade candles to initiate your e-commerce candle store. This niche business not only facilitates the establishment of your authority within the industry but also presents the opportunity to delve into candle-making yourself, enabling you to sell your creations online.
This approach allows you to reduce additional costs, maintain complete control over your business, and potentially enhance your revenue streams.
Start an e-commerce business for organic products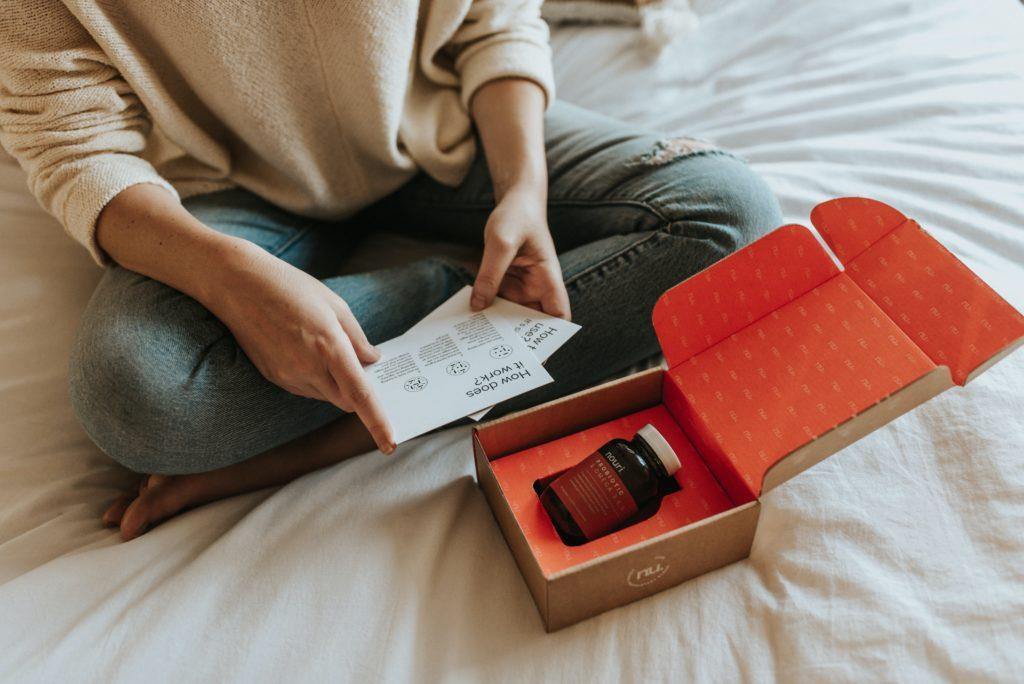 The demand for organic and natural products is on the rise in today's market.
From organic fitness products to natural pet foods, a plethora of eco-friendly and organic items are available for online sales. Consider introducing a subscription box service for your natural products.
Rather than selling products individually, explore the option of curating personalized subscription boxes featuring your natural offerings.
Given the recurrent nature of these products, adopting a subscription-based business model ensures a steady stream of recurring revenue for your venture.
Sell homemade treats to pet owners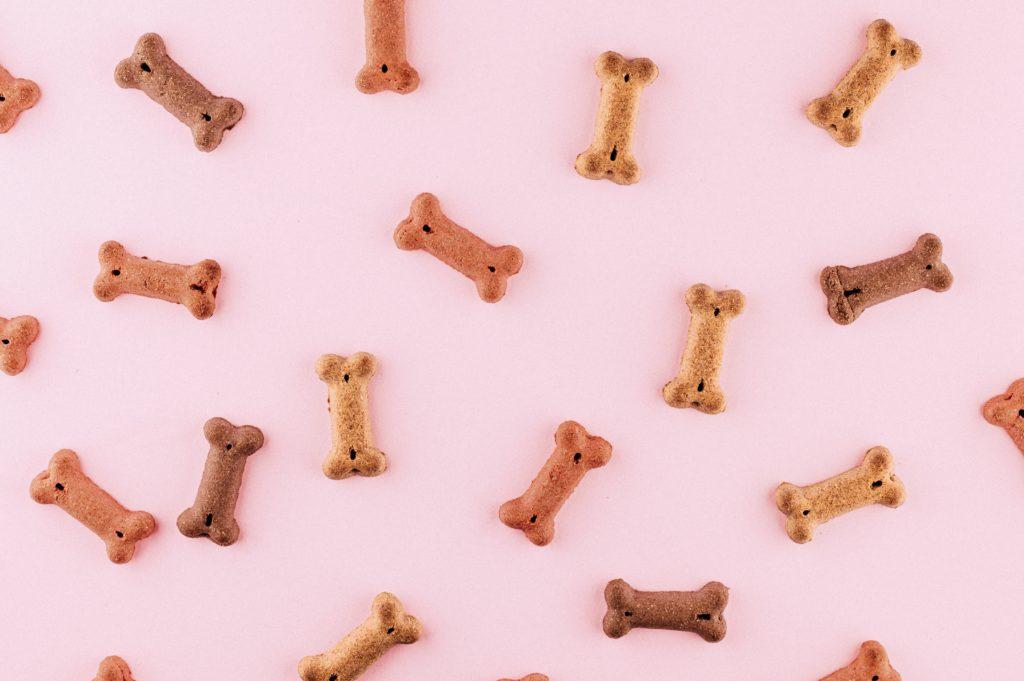 If your passion lies with animals, consider delving into the world of handmade treats through an e-commerce store—a perfect match for animal enthusiasts. Among these treats, dog treats stand out in popularity, catering to both the needs of pet owners and their furry companions. Some crafted treats are designed with ingredients that address common challenges faced by pet owners. For instance, treats infused with cannabidiol (CBD) are aiding dog parents in alleviating their pups' anxiety while providing a delightful experience for their canine friends.
To initiate such an e-commerce venture, conduct thorough research to determine the requisite business licenses in your state. Additionally, be attentive to Food and Drug Administration (FDA) label requirements and adhere to pet food testing protocols outlined by the Association of American Feed Control Officials (AAFCO). Notably, this business idea is particularly suitable for e-commerce entrepreneurs residing in Nevada and Alaska, where the absence of pet food laws serves to eliminate entry barriers.
Sell your handmade needlecraft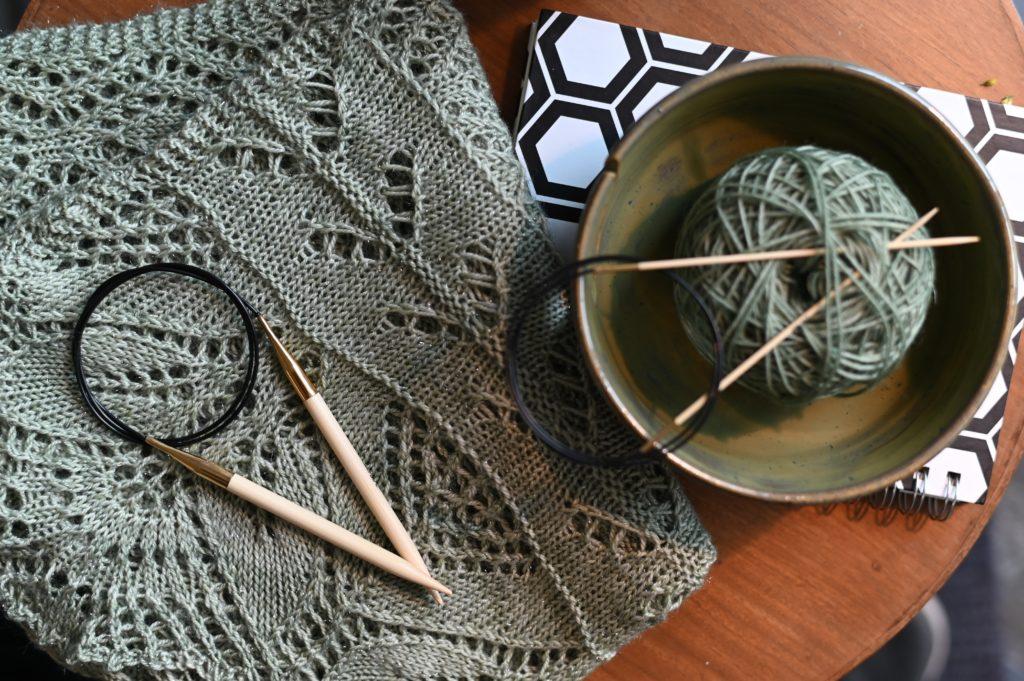 If you possess skills in sewing, knitting, or crocheting, this concept is tailored for you. Selling handmade toys online offers several straightforward avenues. You can stay current with trends by researching what's popular and then use similar knit, crochet, or sewing patterns to craft your creations. Alternatively, you may opt to charge a premium for personalized toy orders, tailoring them to match parents' nursery themes or children's preferences. For a more specialized approach, consider crafting nostalgic gifts for adults.
If you choose to align your inventory with trends, be sure to gather insights by consulting fellow crafters on what sells best in their handmade toy collections. Utilize platforms like Facebook groups and apps and websites dedicated to your craft for easy communication.
Flip and sell thrifted goods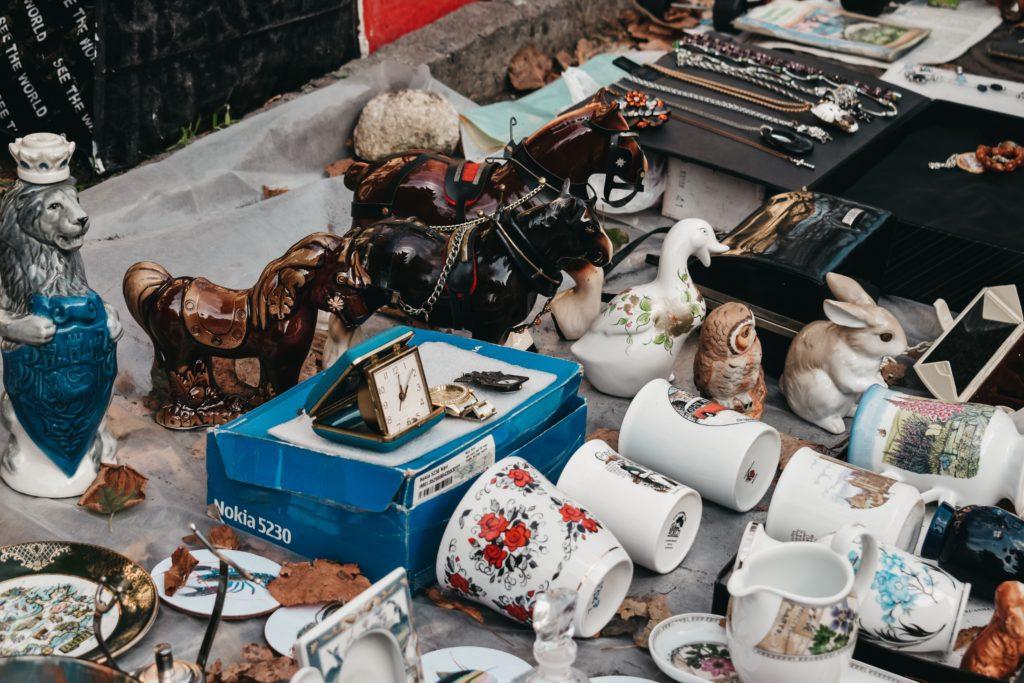 Upcycling thrifted goods has surged in popularity, and purchasing these revamped items has also become a prevailing trend. The market for repurposed goods is diverse, ranging from transforming thrift store sweaters into luxurious clothing items through crochet or knitting to refinishing furniture and presenting them as timeless heirlooms.
The process of flipping these items isn't overly complex. With a touch of paint, a few craft supplies, and guidance from YouTube tutorials, you can craft a masterpiece to feature in your e-commerce store. When showcasing your creations, ensure to use natural light for photographs and opt for minimalist images that accentuate your newfound treasures. Employ clear keywords to facilitate easy discovery by potential buyers, and observe as trend-conscious consumers quickly deplete your virtual shelves.
Sell trending desserts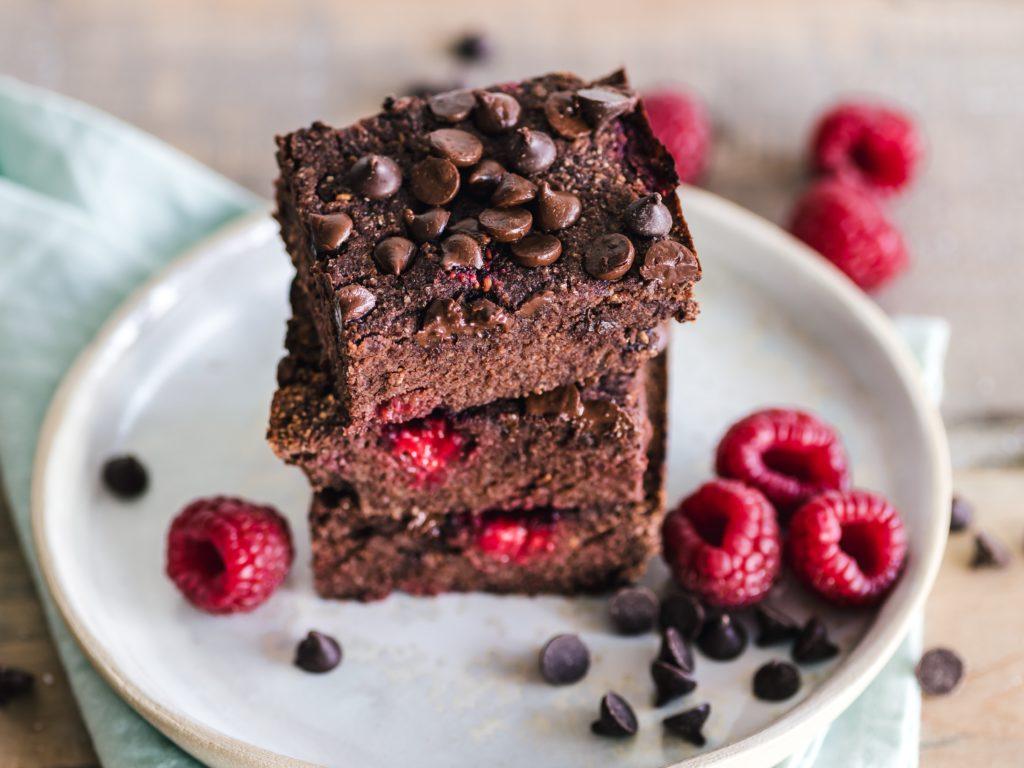 Desserts have a unique way of uniting people through flavors and the familiarity of comfort foods. Launching an e-commerce store specializing in dessert boxes can amplify these connections, allowing individuals to share the joy of comfort food even when separated by miles. These treat boxes can be sent as thoughtful gifts to loved ones or enjoyed by those residing in the same household. Introducing subscription boxes adds a steady stream of profits to the venture.
The key lies in offering a distinctive specialty that sets you apart from mass-produced dessert trays commonly found in chain stores. Consider focusing on a specific theme, such as treats inspired by Latin American cuisine. Research and master authentic dessert recipes from countries like Guatemala or Ecuador, allowing customers to savor foreign flavors through online orders. This approach not only caters to cultural enthusiasts seeking international tastes but also brings a taste of home to families from those countries.
Buy and sell collectibles online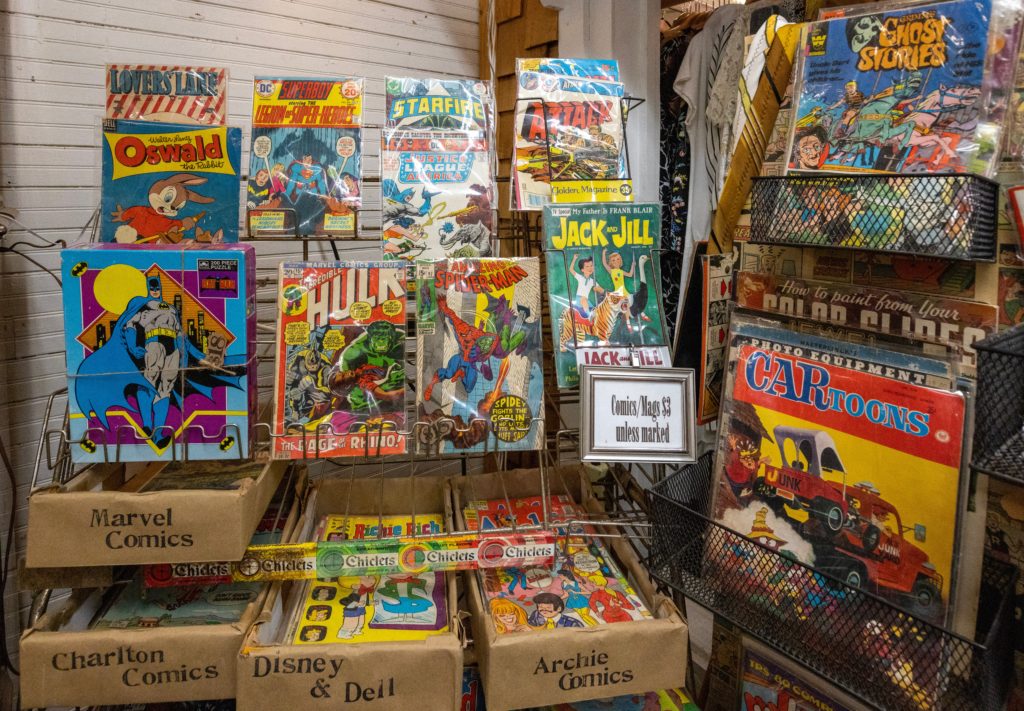 Collectibles hold significant popularity, making them sought-after possessions. Your collectibles e-commerce store can center around rare or antique items, or even a combination of both.
Unearth collectibles through online auctions, thrift stores, eBay, or estate sales, targeting products sold by sellers with limited knowledge or awareness of their true value. By employing these dual methods of collecting, you can discover exceptionally rare and undervalued treasures that boast strong market appeal with healthy profit margins.
For pricing considerations, if dealing with non-antiques, focus on factors like model numbers, editions, rarity, production dates, associated brands, and condition. When it comes to antiques, factor in market value, rarity, condition, and providence (individual history supported by relevant documentation). Additionally, incorporate costs such as shipping, insurance, packaging materials (to ensure the safe delivery of sold collectibles), and your desired profit margin into the final listing price.
I have my e-commerce business idea, now what?
Bill Gates, the great visionary and founder of Microsoft, once correctly said, "if your business is not on the internet, then your business will be out of business."
As established by this point, e-commerce businesses are the way to go in today's world. "But, how do we get started?" Here is a step-by-step guide to help you find your way through the same:
Step 1: DECIDE WHAT YOU WANT TO SELL AND HOW
The first and most important step to having a successful e-commerce business is the birth of relevant e-commerce business ideas. Before getting started on any technical formalities, you must first decide what you wish to offer to the public, whether or not it will yield positive results, and what business model you plan to incorporate.
As far as business models are concerned, you can choose a single vendor or multi-vendor e-commerce store. However, you will first need to decide if you can offer single or multiple product lines before selecting a business model.
Step 2: SELECT YOUR BRAND NAME AND LOGO
A brand is what defines a business and its USP. Therefore, your brand name must be unique and easy to pronounce. It may also be self-explanatory to a certain limit.
A few factors you must keep in mind while brainstorming a brand name are:
First, it must be easy to pronounce, memorize and understand.
It must not have contradicting meanings across different languages.
It should give an idea about the company's products, services, qualities or USP.
Once you have selected the brand name, the next step would be designing an appropriate logo. Here, again, the uniqueness of the logo should be maintained. It must be attractive, easily distinguishable and relevant to your products and services.
Step 3: BASICS OF SEARCH ENGINE OPTIMIZATION
Search Engine Optimization, or SEO, has today grown to be the determining factor of where your business stands in the world of the internet. With the implementation of accurate SEO techniques, your website could show up amongst the top few results of a relevant search on any search engine. For this, basic knowledge of how to optimize the internet presence of your business is required. Then, you may use relevant keywords with high presence and volume for the same.
Step 4: GET STARTED ON YOUR WEBSITE
Now that all technical and other legal formalities of your e-commerce business are done with, you are to solely focus on building your website. The better the appearance of the website, the better shape you would be able to give to your e-commerce business ideas. The high appeal and the uniformity of your website must be maintained. You may choose a colour palette, theme or fonts for the same.
Do not forget to incorporate feedback forms or other platforms for inviting customer interaction throughout your website. This increases conversion and attracts more consumers as you add a personal touch to your virtual presence.
Step 5: PAYMENT GATEWAYS AND LOGISTICS' DECISIONS
As the last step of building your website, you would need to set up several payment gateways so that customers do not find any trouble in placing orders and subsequently more orders are generated. The most common of such gateways are Google Pay, Credit Card, Debit Card and Netbanking.
Step 6: PROMOTE YOUR BUSINESS
As we know, promotions and word of mouth are what help an online business the most in growing; thus, attention must be paid to the market image and presence of the business too. The most popular ways to carry out these marketing tactics are promotional emails, advertisements on social media sites (like Instagram), or paid advertisements through ad servers (like Google Ads) on different websites.
How LimeCall can help you with your e-commerce business
LimeCall, a real-time customer engagement platform, combines personal interaction with its CRM (Customer Relationship Management) techniques and helps convert leads into customers. When users visit your website, they are easily and instantly connected to real humans to discuss their plans and needs.
As a result, more users, visitors, and first-time customers are transformed into long-term assets of the business. This consequently assists in amplifying sales. Moreover, when customers are satisfied with your business's operations and services, they tend to praise you in front of their peers. Hence, word of mouth spreads rapidly, therefore attracting and inducing more customers.
LimeCall assists interaction between customers or users and legitimate humans instead of automated machines. This personal interaction helps in building trust between the two parties. This, subsequently, leads to the introduction of more customers. 
With the numerous benefits, LimeCall provides, it inevitably helps an e-commerce business enhance their sales, increasing their size of operations, thus improving their profit margins.
Why Choose LimeCall?
If you are an e-commerce business owner or have some e-commerce business ideas – and, still have your doubts and are wondering why you should go for LimeCall, here's why:
LimeCall involves personal touch in interacting with a customer. Thus, those customers new to online shopping do not stray away from it, as it feels similar to traditional businesses. 
Whether you own an established online business, small business, start-up or are a fresher, one thing that remains common to all these is the need for high sales. LimeCall, with its high success rate, would inevitably help a business grow, as it will help in engaging more customers and accelerating sales.
LimeCall can thus cater to the roots of a successful e-commerce business as it is experienced in customer relationship management and is a customer engagement platform. This feature helps it in delivering high returns to any company that associates with it. It uses call analytics, CRM techniques, lead management and team management to achieve the same.
Conclusion
Hence, if you are interested in working independently or remotely, e-commerce would be your way to go. Different e-commerce business ideas are born each day, and it is not long until some competition is also born in that field.
While setting up and carrying out e-commerce business operations may not look very tough, promoting it adequately and generating enough audience to keep your business going might be a little difficult. However, that is not something you would need to worry about if you collaborate with LimeCall at the right time. With LimeCall, your business would not only generate a wider audience but the right one!