It is crucial to have software that goes above and beyond to enhance the management of your growing business. A customer relationship management (CRM) system lets you handle everything you need from one location. That makes it essential and more effective than Excel.
CRM software creates efficiency in your day-to-day operations. It does this by monitoring how you interact with customers, manage tasks, and make critical data easily accessible. CRM systems aren't just about tracking and maintaining contact information. While many businesses think of CRM software as a sales tool, many systems now offer much more.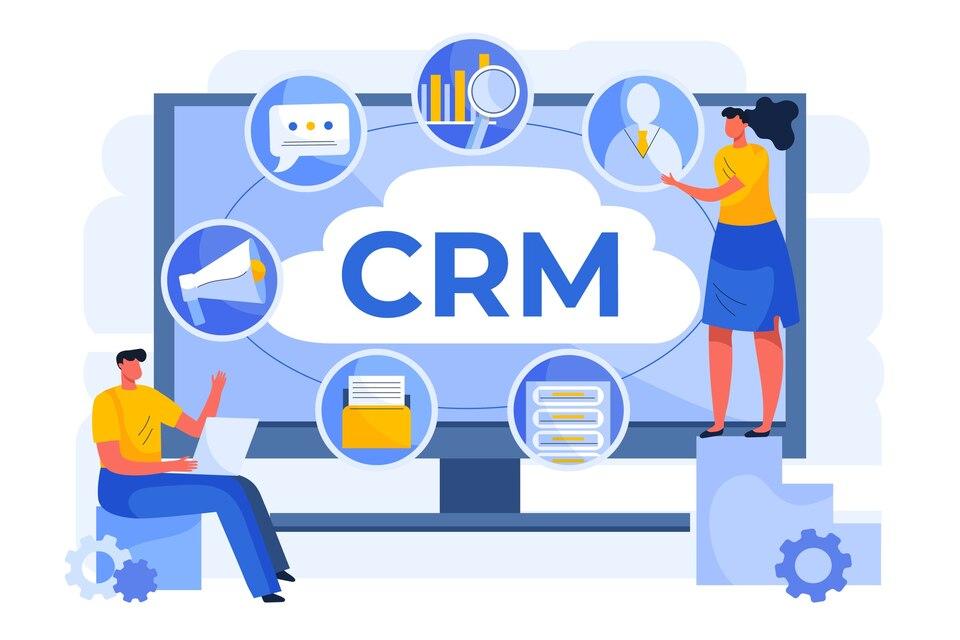 What Are The Different Types of CRM Software?
CRM software can come with a wide variety of features.
Different types of CRM software will lean towards some regions of functional focus. Knowing your unique business needs will help determine which is best for you.
The following are common types of CRM software:
Analytical CRM
Analytical CRM software appeals to companies that want to dig into data visualization and analytics.
This type of software focuses on tracking customer retention rates, pipeline cycle timelines, revenue, and sales data.
These platforms go beyond simple contact management and provide sales forecasting and advanced metric analysis for the data-hungry among us.
Operational CRM
Operational CRM solutions are business-management oriented, with marketing and sales automation at the forefront.
These CRM platforms emphasize contact management, lead scoring, lead management, and campaign tracking. That gives a helping hand to companies that want to boost operational efficiency.
Collaborative CRM
Collaborative CRM solutions are all about making customers happy. They seek to improve customer retention and satisfaction rates by streamlining the flow of information between teams.
These platforms emphasize data-sharing between marketing, sales, customer service, vendors, and external stakeholders. That is to unify communication and personalize customer interactions.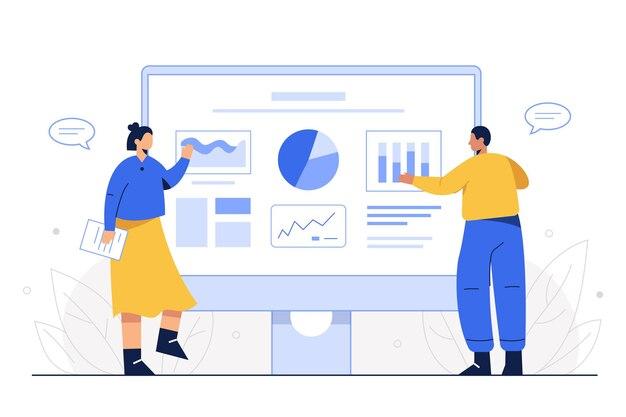 What Are the Benefits of Using a CRM Software?
CRM software gathers customer data in one place, allowing businesses to drive growth and profits. According to Gartner, the industry of CRM has the potential to reach $80 billion by 2025.
Among other things, it makes it easier for companies to:
Improve efficiency – Having all your business data in one place improves workflow, easier team collaboration, and better project management.
Increase transparency – Everyone in your organization gains visibility on your business processes, fostering more clarity and better teamwork.
Retain customers – By relying on a single source of truth, everyone can work with greater confidence, assuring better customer relationships in the long run.
Increase sales – Streamlining the sales process, building a pipeline, automating tasks, and analyzing your sales data will increase sales and productivity.
Which Tools Can Integrate With Sales CRM Software?
Integrating your new CRM software with your existing systems will reduce needless clicking back and forth between applications, saving you valuable time.
Every CRM program will have slightly different interfaces and learning curves. But, all should integrate smoothly with any apps your business uses. The following tools can commonly integrate with CRM software:
Email
Integrating email into your CRM is a nifty boon to your communication and scheduling. Cloud-based CRM programs with mobile apps make sending and reading emails from anywhere even more accessible.
Calendars
Most CRM systems can easily connect with digital calendars such as Google or Outlook so that you can make an appointment. Two-way integration means you can create events on either platform, and they'll sync up instantly.
Communication software
As common as tools like Slack and Zoom have become in 2023, it only makes sense that a CRM platform would integrate with these applications.
Chat with clients and team members within your CRM system without the hassle of keeping two dozen browser windows open.
Document creators
Professional document-creation applications such as PandaDoc allow the painless creation of proposals, quotes, contracts, and invoices.
When you integrate with a CRM, it'll take saved client data and auto-populate documents. It can even send them off for quick (legally binding) electronic signatures.
Accounting software
When you integrate accounting software such as QuickBooks, Xero, or Freshbooks into your CRM system, save time on data entry and never worry about accuracy again. Easily access information about invoices, client transactions, and vendor data whenever needed.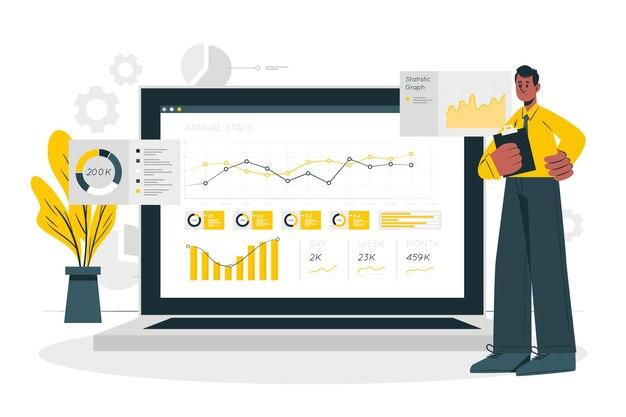 How Do You Choose the Right CRM Platform for Your Business?
Choosing the right Customer Relationship Management (CRM) platform for your business is a critical decision that can significantly impact your operations and customer interactions. Here are some steps to help you choose the right CRM platform:
Define Your Needs and Goals:
Understand your business's specific needs and goals. What do you want to achieve with a CRM system? Whether it's improving sales, managing customer interactions, enhancing customer support, or streamlining marketing, your goals will shape your CRM requirements.
Assess Your Budget:
Determine how much you're willing to invest in a CRM system. Costs can vary significantly based on factors like features, customization, user licenses, and ongoing maintenance.
Identify Key Features:
Make a list of features that are essential for your business. This might include contact management, lead tracking, sales forecasting, reporting and analytics, email integration, marketing automation, customer support ticketing, and more.
Consider Scalability:
Think about your business's growth trajectory. Will the CRM system be able to accommodate an increase in data, users, and functionality as your business expands?
Integration Capabilities:
Assess the CRM's ability to integrate with other tools and software your business uses, such as email platforms, marketing automation tools, e-commerce systems, and more. Seamless integration can enhance productivity and data accuracy.
Ease of Use:
A user-friendly interface is crucial to ensure your team adopts and effectively uses the CRM system. Complicated interfaces can lead to resistance and hinder productivity.
Security and Data Privacy:
Ensure that the CRM platform adheres to strict security and data privacy standards, especially if you handle sensitive customer information. Look for features like data encryption and compliance with regulations like GDPR.
The Best CRM Software for 2022
Here is a list of the top CRM solutions for 2022. Each option has its pros and cons. So use the guide shown earlier to choose the right one for your needs.
Hubspot CRM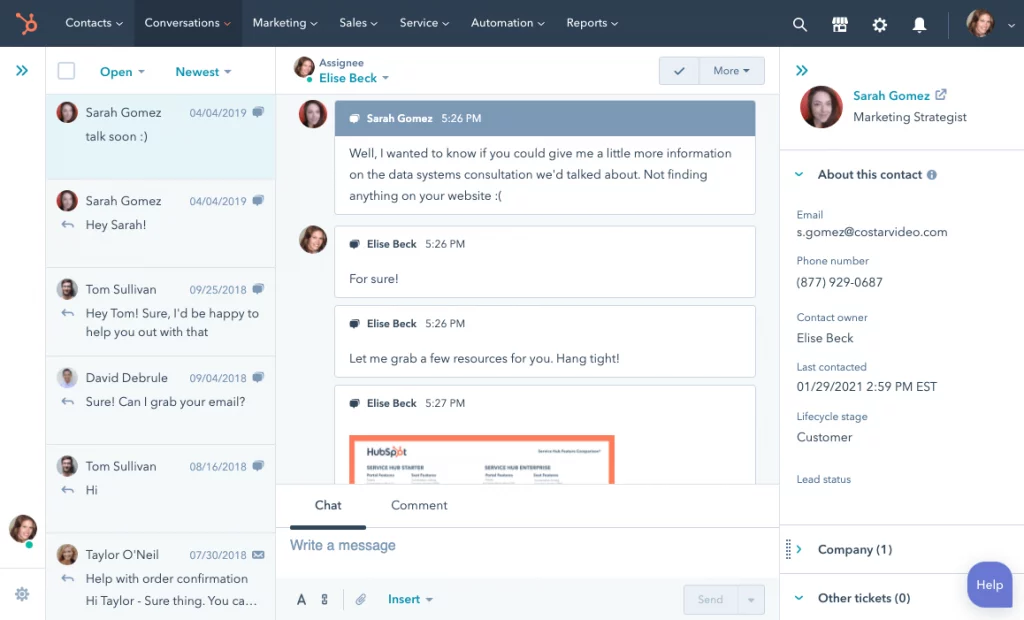 Hubspot CRM offers a free version with decent functionality to get you started. However, the free plan entails a lot of add-on features that need upgrading once you become a more advanced user. Limits are in place for critical feature sets to scale your sales and marketing efforts.
When it comes to user experience, Hubspot wins, hands-down. It is a potent and intuitive tool; it manages its complexity with flying colors and backs that up with a super-responsive, fantastic support team.
You can test out much of Hubspot for free at a lower price. But, this tool is a sales and marketing machine that will eventually justify its cost, provided you do things the right way and have proper business processes.
Close.io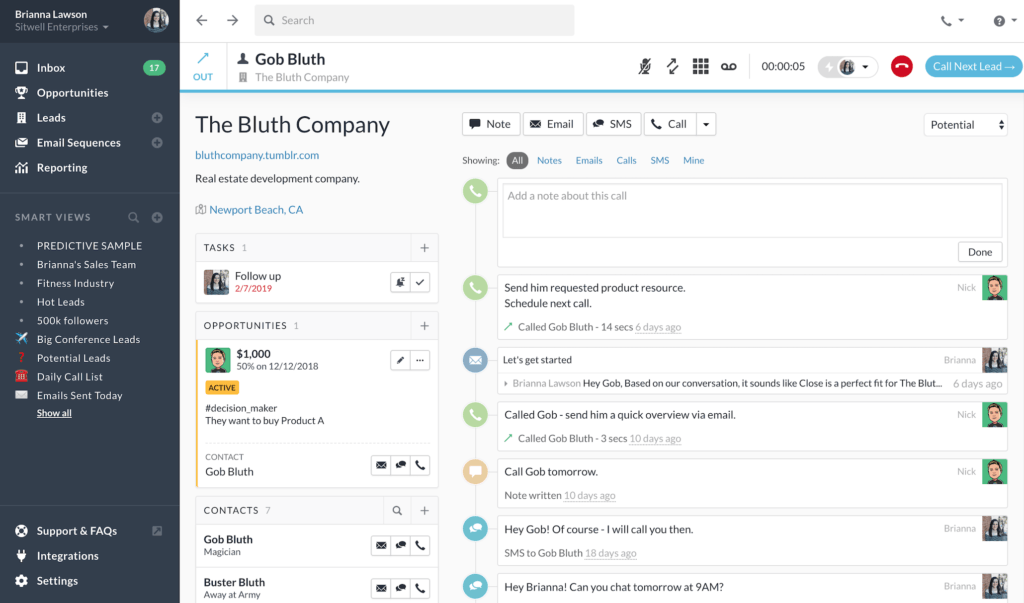 Sometimes you don't want to "pollute" your de facto CRM with sales prospects, i.e., contacts that are cold leads you have never contacted before and who have never reached you or who you are in the process of "warming up" through outbound sales efforts.
Close.io is a good CRM for managing and automating standard sales activities like outbound email cadences. It is also good at texting message (SMS) outreach, phone calls, predictive dialers, pipelines, and sales reporting.
It is a full-featured tool for sales reps, providing sales automation, opportunity management, follow-up reminders, and other devices that salespeople love.
Freshworks CRM (formerly FreshSales)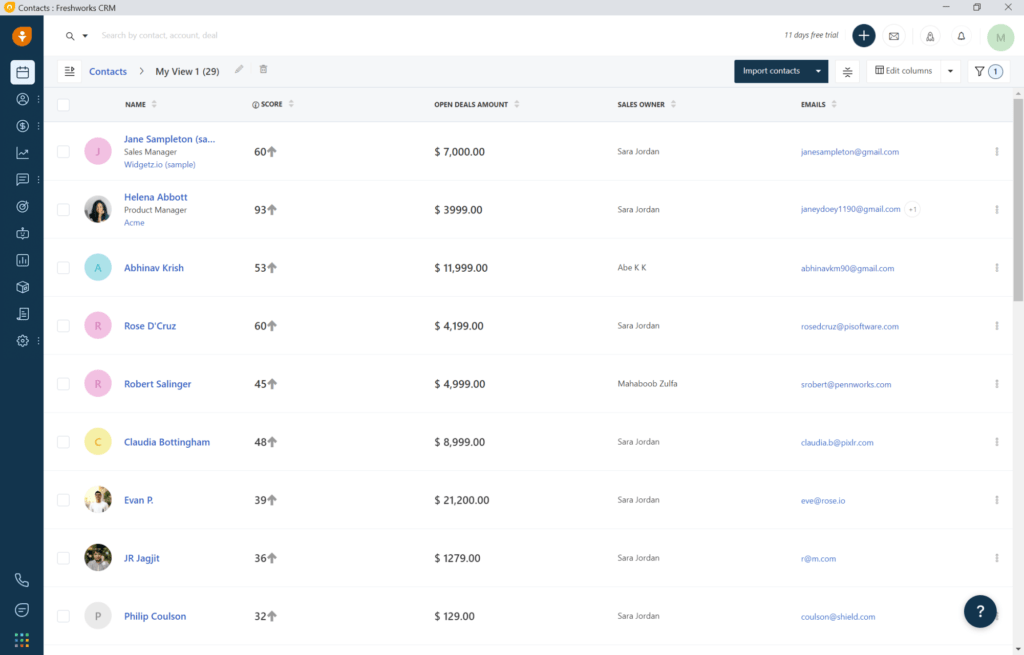 Freshworks CRM is an exciting solution. It leads with its customer support software, Freshdesk, putting quality customer interactions and support at the forefront.
It then tackles the CRM component with Freshworks, chat, IT management services, a cloud-based phone system, and a recruiting and onboarding management solution.
Rather than focusing on CRM, Freshworks is a set of management tools for the entire organization. That is undoubtedly an exciting prospect for certain companies.
monday.com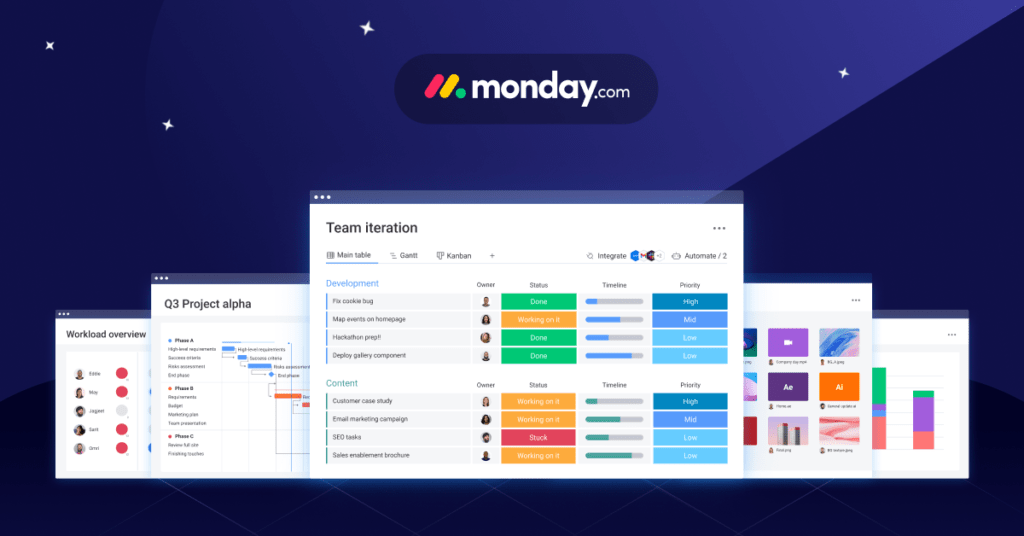 monday.com CRM software will allow you to manage customer data, interactions, and processes the way you want. It will keep all the data protected. That will enable you to capture the leads online through an integrated contact form.
Leads captured on other forms can also be inserted automatically. monday.com will allow you to import information from various tools.
This CRM software will allow you to build and customize the dashboard per your requirements for gaining insights. It will enable you to automate repetitive tasks.
Zendesk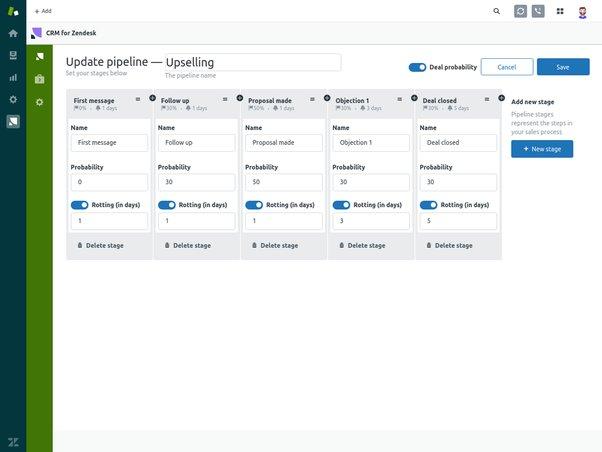 Initially a customer support tool, Zendesk has morphed into a full-blown CRM. Zendesk is a big company with lots of resources, and they've made an enterprise-grade tool that puts your customers first. I would say this tool is the opposite of Pipedrive. While Pipedrive is very sales-oriented, Zendesk is much more customer support-oriented.
Zendesk makes it easy to create, customize, and use any number of knowledge bases. You can create them for specific departments, your customer service agents, and even your customers. Here, using the contact database and support tool in one is easy.
Scoro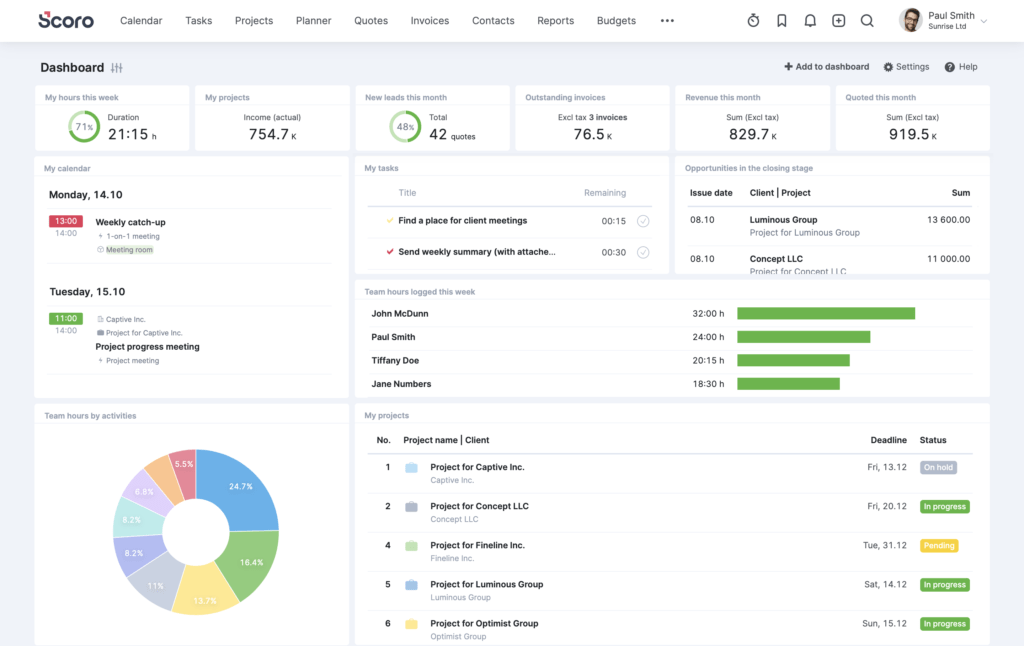 Score CRM software helps to coordinate your sales process and improve your team's performance with a complete set of features. That includes:
Sales pipeline management
Project & task management
Collaboration
Billing
Reporting
Scoro saves more than 50% of the time you're currently spending on reporting, meetings, and double data entry.
You can manage your leads in a pipeline view and drag and drop them from one stage to the next. Also, you can get an instant overview of each client, including contact details, quotes, communication history, linked projects, etc.
Nimble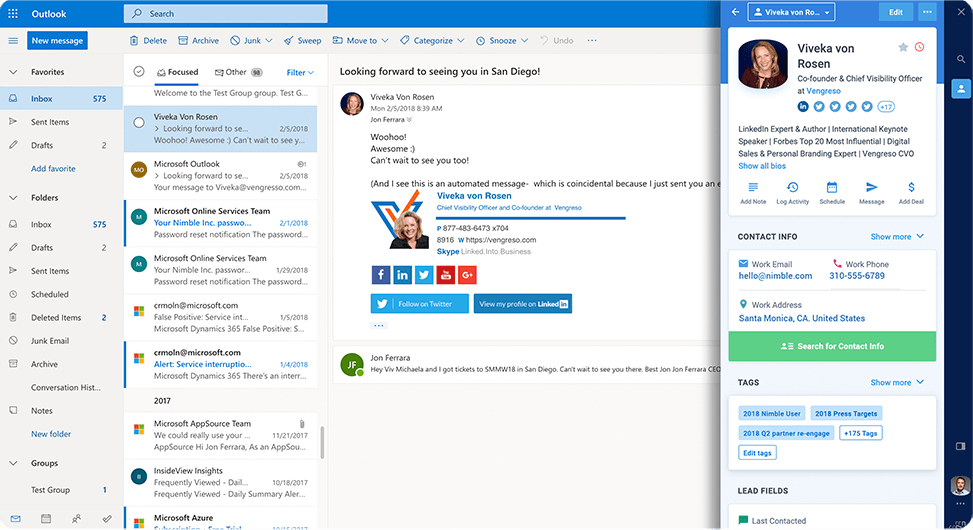 Nimble combines the strength of a traditional CRM with contact management, social media, sales intelligence, and marketing automation to deliver relationship insights to help professionals build better work relationships in a multi-channel world.
The software integrates productivity apps to gather user contacts, communications, calendars, and collaborations in one platform. It draws data from popular social media channels including Facebook, LinkedIn, and Twitter.
Less Annoying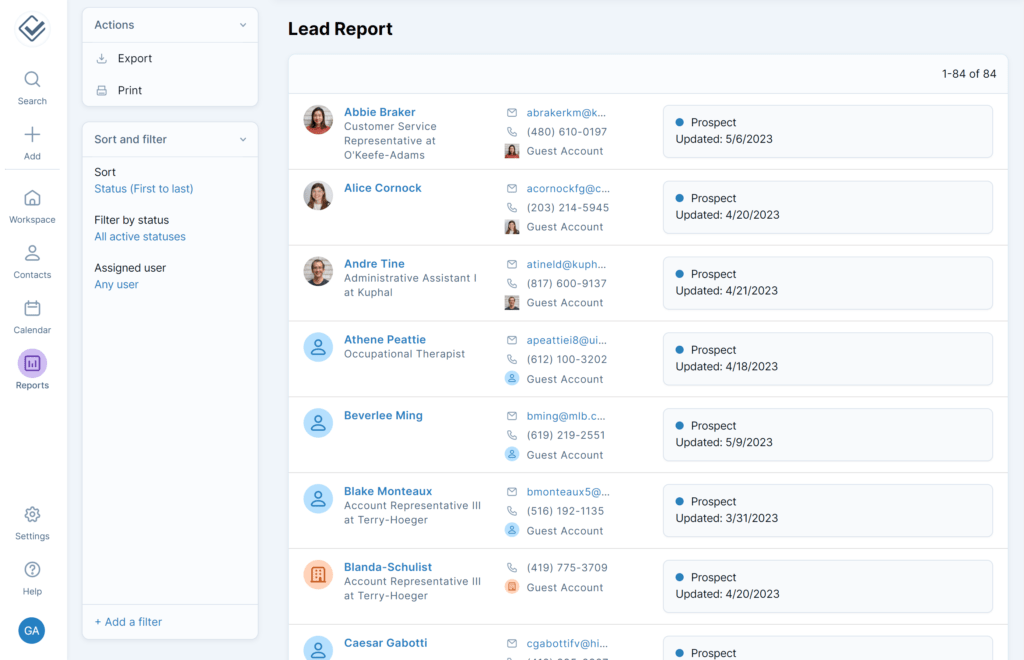 If you came here wondering, "What is a CRM system?" Less Annoying might be the sales CRM platform for you. Based on its name alone, its clear Less Annoying key selling feature is its simplicity. That makes it a good choice for small businesses taking a step into the world of CRM.
While it may lack the long list of features of other CRM system options, Less Annoying prides itself on ensuring your business doesn't pay for more features than it needs.
Really Simple Systems CRM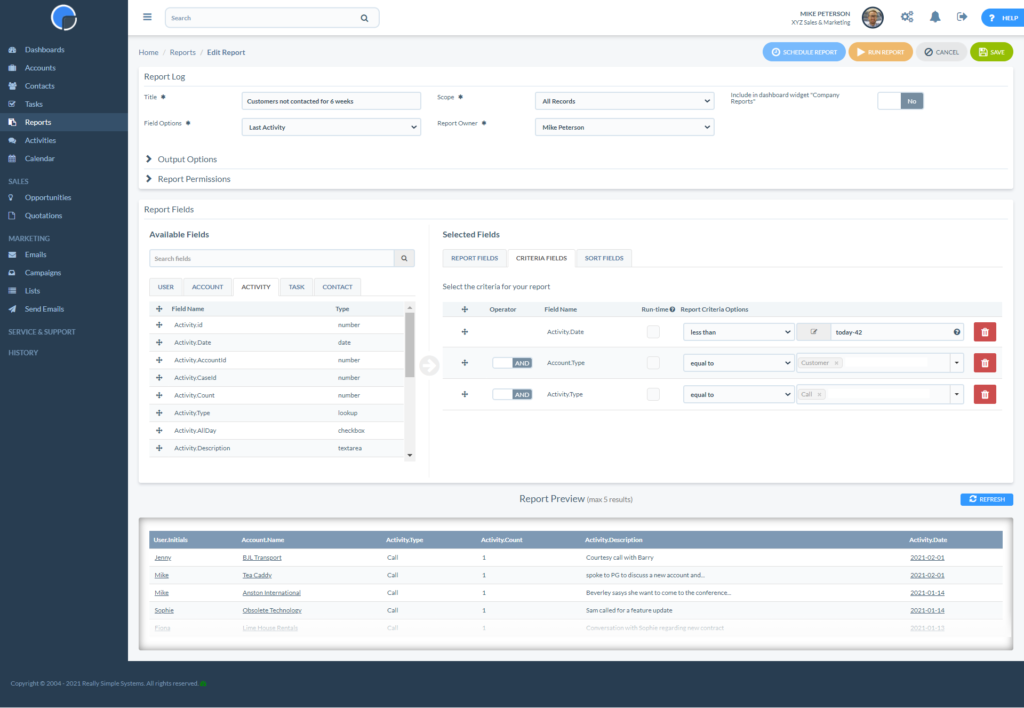 Really Simple Systems CRM software includes everything you need to manage your sales and marketing in an all-in-one system. CRM is primarily designed for small and medium-sized businesses operating B2B.
It's easy to set up and takes minutes to learn without compromising quality.
Conclusion
We hope you have gotten a clear picture of the best CRM tools. So, what are you waiting for? Start securely managing your customer relations and other organizational activities by choosing one of these powerful CRM tools.