Here's the brutal truth:

More than 79% of generated leads will never convert. And that's not because people are not interested in your product. In fact, one of the biggest reasons for this huge churn is the lack of sales lead management, and lead nurturing .
Check Limecall Pricing Now!

Fortunately, these are the things you can affect.

The good thing for you is that more than 65% of B2B companies don't have planned lead nurturing strategies at all. Luckily, that means that if you implement sales lead management and lead nurturing processes we will mention in this article, you will have a great competitive advantage over your competitors.

In other words, if more than 79% of your leads never convert (like for the most of the companies), you're losing millions in revenue.
Check also our: Saas Callback

This can be changed through carefully planned sales lead management.

We're here to see how to do that.
The importance of sales lead management
If we were living 50 years ago, the average salesperson would say you that sales lead management is a process of constantly and equally managing leads.

But things have changed. Everything became more complex. Today, it isn't easy to close deals through email outreach like before or to get a ton of new leads from a single blog post.

The modern definition of sales lead management looks like this:

Sales lead management is a process of capturing, tracking leads and measuring their behaviour, conditions, satisfaction and relationships with the brand, as well as qualification and nurturing them through the sales funnel and buyer journey.

So, to keep things more understandable. The sales lead management process is based on the two most important things:

Capturing Leads (Lead Generation)
Tracking Leads (Lead Nurturing, Lead Scoring, etc.)
Making both of those things running smoothly with each other will help you to build a perfect sales lead management that converts more than 21% of the leads.

In this article, we will go through each of these 5 stages, and see what are the best practices and ways to refine and optimize your sales lead management process.

Let's get started!

How to effectively capture leads
A lot of articles are written about this topic – and certainly, this is one of the most important parts of the sales lead management process.

A lot of companies know how to capture leads, but there is one problem.
Check also our : Saas Callback

A lot of these companies are focusing on quantitive lead capturing – but not qualitative. It's natural that if you have more unqualified leads that:

You will have a harder process of converting them
In the end, you will have bigger churn and fewer conversions.
The key takeaway is that the first thing you should do before you even start capturing your leads is to build a qualitative mindset.

We're going to show you several (interesting and non-conventional – but legal) ways to capture your leads. But first, if you want to find out qualitative leads, you will need to conduct one thing.

Carefully research your potential leads
Conducting great ideal buyer persona research is the first step towards capturing qualitative leads.

We're not talking just about finding the lead's contact information, company and name. We're talking about much better and in-depth research.

The first step towards conducting great lead research is identifying the ideal buyer persona.

Check also our : Callback apps for automotive business
It's really important to have in-depth and detailed ideal buyer persona document, so later, you can find more qualified leads and save your time in the lead nurturing and lead qualification process.

Remember that everything matters – even the smallest details about your persona can be crucial.

Here's how the good Ideal Buyer Persona document looks like: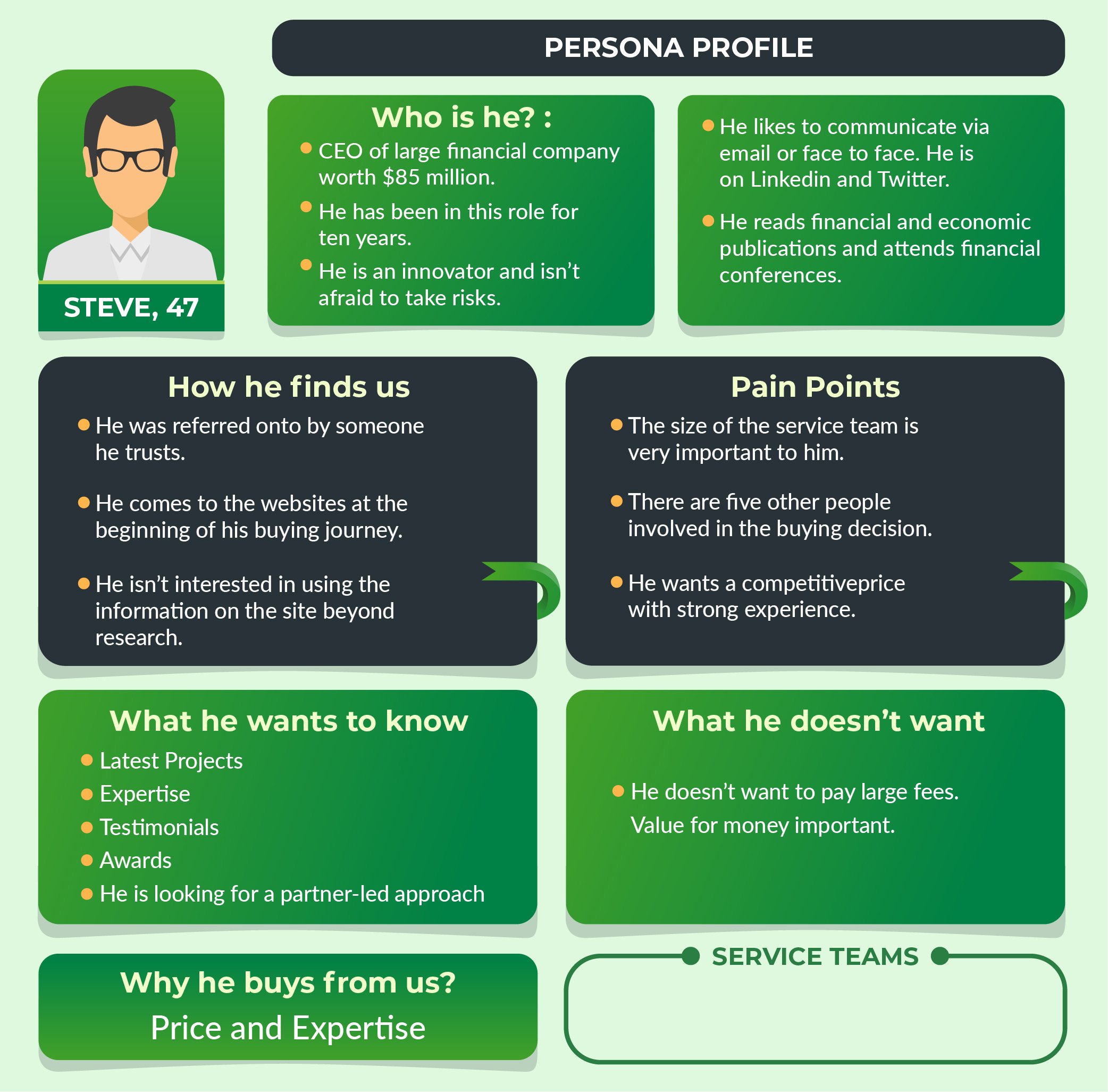 The things you need to pay attention are:

Demographics: age, gender, city, country, career, problems, needs, pain points, desired, past experiences, etc.
Behaviours: what content they like to consume? what are their daily routines, hobbies?
Sources: define how your potential lead can find you, what are the places he's gathering to on the internet (or in real life), how can you reach out to him?
Remember that everything matters – even the team size or the skills your potential lead has.

Now when we know who is our ideal buyer persona, it's time to see some of the best and most performing ways to capture your leads.

Focus on inbound marketing and SEO
According to Marketo, inbound marketing and SEO are one of the best performing ways to generate leads on autopilot.

Having in-depth and detailed content marketing and SEO strategies can help you to (over time), capture and warm your leads at the same time.

The successful inbound and SEO strategies are based on the strong relationship between:

Content on your websites
Landing Pages
Newsletter and Email List
Google rankings
In other words, the process of inbound marketing looks like this:

Create the content on your website (blog posts) and landing pages (to send people there)
After you create articles, implement some of the backlink building strategies to make sure your content pops up on the first page of Google
Use Google as the distribution and lead acquisition channel
After your reader had some time on your blog, ask him to subscribe on your newsletter list – on this way, you will always inform him whenever you publish some new and hot article
Make sure each article has a call-to-action button that leads to your landing page, where you're converting them into trial/paid customers.
Usually, the first touch your potential lead can have with your company is through the Google rankings. That's the reason why this stage is very important.

For example, you're building a CRM product.

There are more than 1300 people who are searching for the term "HubSpot Alternatives" every month.

Are they your potential leads? Is chasing them worth enough?

If you manage to convert 10% of those people, that would be 130 new customers per month – if the average fee you're charging is $100 – that means that your business can grow for $13.000 each month.

Now let's say that you're also ranking first for the terms like "Salesforce alternatives", "Salesflare alternatives", "Freshsales alternatives" and "Pipedrive alternatives". In total, that would be more than 10.000 people who are searching for these terms.

In other words, that means that you can grow for more than 1000 new customers per month – or more than $100.000.

Now you see the full potential of inbound marketing.

Copy your competition
If you think that copying your competition is unethical, you're wrong. Actually, a lot of big companies nowadays started their journey by copying what their competitors are doing and tweaking that a little bit.

Take Facebook for example or Amazon. Whenever someone creates a new and hot e-commerce website, Amazon does two things:

Ask that small e-commerce website for the acquisition
Play on a loss until it beats tinny competitors.
On that way, Amazon is profitable in the long run.

Don't be ashamed to copy your competition. On that way, you will save your time and skip a lot of trial-and-error processes your competitors already passed through.

Take the crowdfunding for example. If you're looking to create the same or similar products as someone else, pay close attention to their crowdfunding campaign.

What were the reasons that helped them to break the desired goals and collect twice more money? How did they plan or executed their campaign? How they did the PR and media coverage?

Capture your leads in real-time
Real-time lead generation is one of the most powerful techniques you can use to capture your leads.

The best ways to achieve this is through:

Triggered pop-ups
Educational live webinars
Live Chats
Callback software
Each of these channels can bring you a ton of potential leads each month. Just consider a callback software for example.

Callback software (like Limecall) automatically qualifies your leads 24/7 and offers them an opportunity to schedule a call with your customer/sales reps.

If you're holding a wedding company that rents space to the young couples, this can help you to automate your visit's booking and convert more leads.

Tracking your leads
Lead tracking is more than important. It helps you to identify at what stage of your sales funnel some particular lead is, and how likely is to convert him.

For tracking your leads, you will need to do two things:

Create an in-depth and detailed sales funnel
Have some lead tracking software
You can't track your leads if you don't have detailed buyer journey and sales funnel.

Here's how the good sales funnel looks like: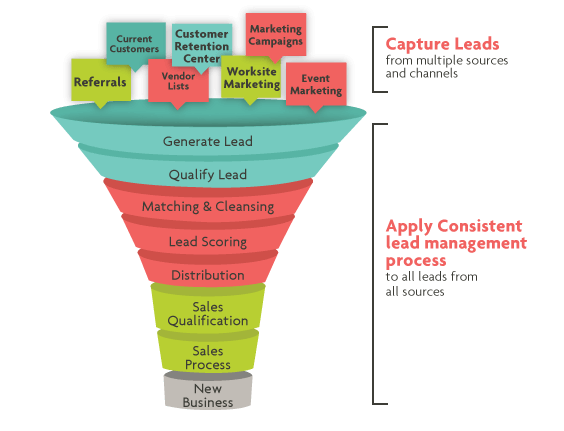 When it comes to the sales lead management, one of the most important things you must have is a tracking tool. It can be either a custom made spreadsheet or some CRM.

After you defined each step of your buyer journey, it's time to track your leads. Let's see how to do that

Lead Nurturing
How will you create your lead nurturing strategy and plan depends mostly on the type of your business, industry and ideal buyer persona, but here are some key takeaways you should follow to improve your conversions and ROI:

Define audience segments and their pain points – know what matters to them and how can you help them.
Define your KPIs – what are your goals and milestones for each of those audience segments?
Determine a timeline for conversions
Plan and create dedicated content and customer value for each of those segments
For each of those audience segments, create personalized email and newsletter campaigns.
Focus on your lead's needs above everything else. Offer them value, don't be too salesy.
Here's how the good lead nurturing process looks like: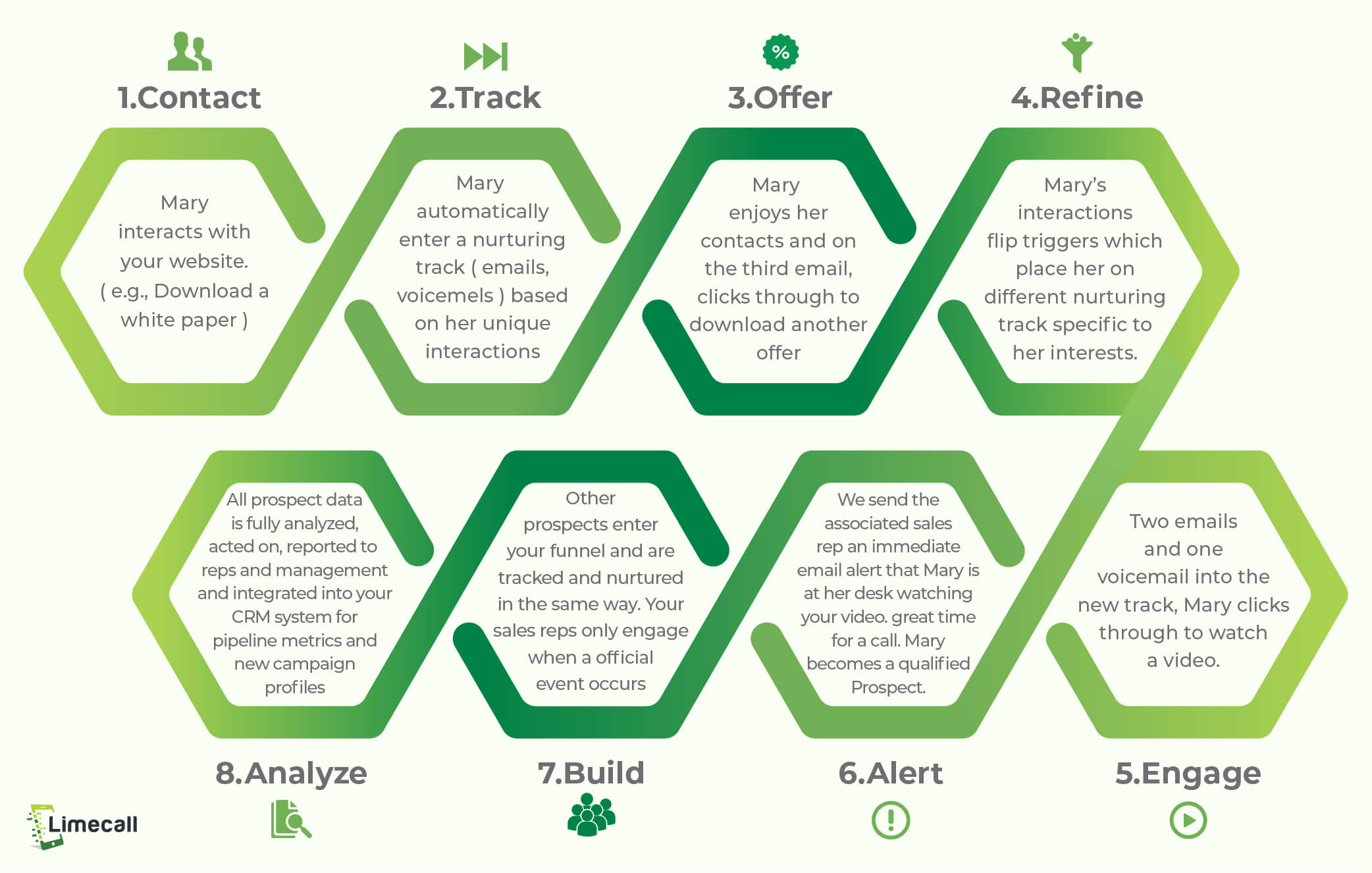 Lead Scoring
Lead Scoring is one of the best (and most important) ways to evaluate your lead's attention and desire for your product/service.

Lead Scoring is quite simple.

Determine each of your buyer cycle stages and give points to all of them.

When your lead is passing through the different stages, give them a certain number of points.

Here's how the lead scoring sheet looks like: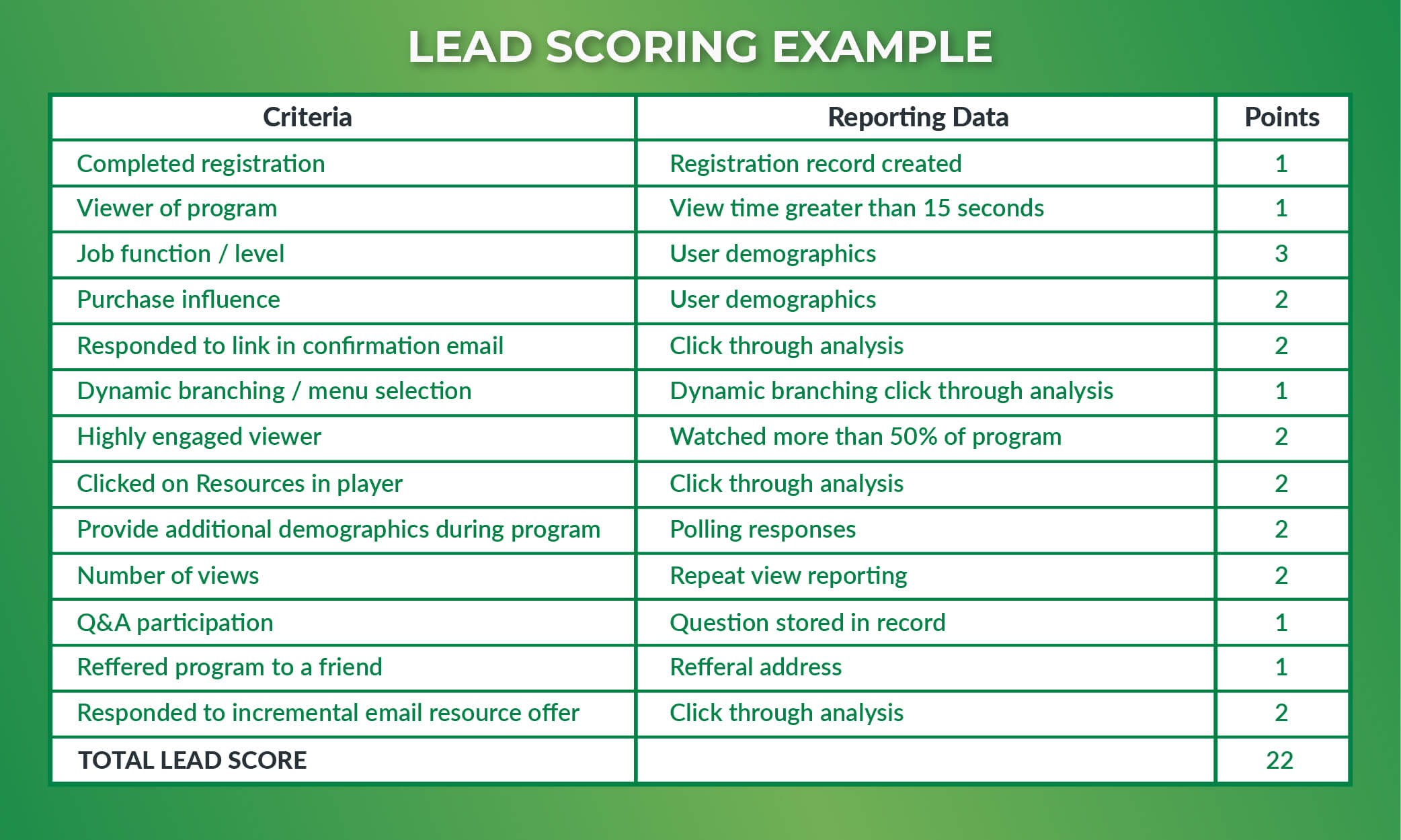 You can also score your leads based on their similarity with your ideal buyer persona. The more your leads look like your buyer persona, the better the score he has: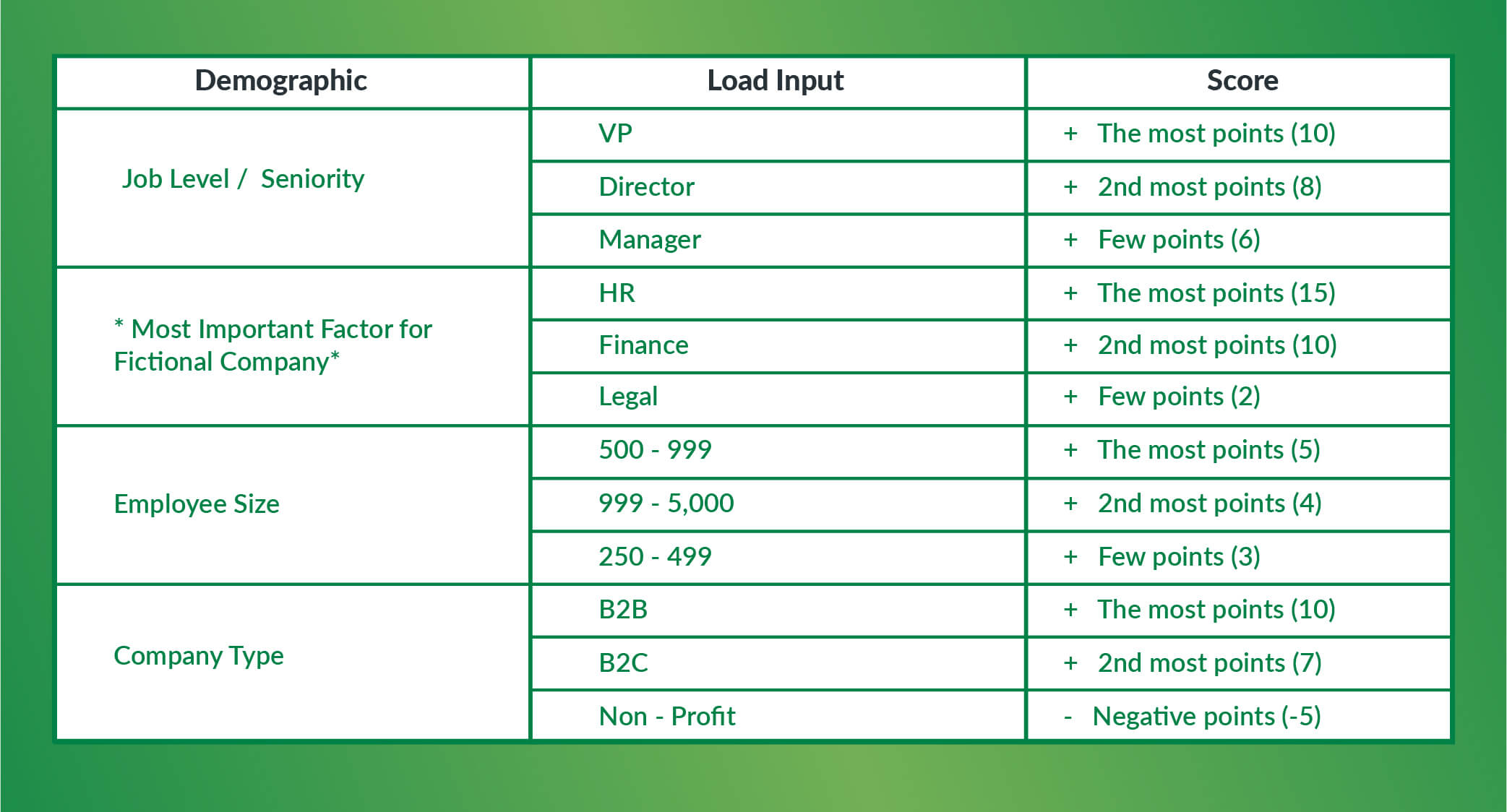 The Bottom Line
As you can see, with carefully planned sales lead management strategies, you will be able to convert more than 21% of the leads.

The reason why sales funnels for most of the companies are leaking is because they are not focusing their efforts on some of the sales lead management strategies we mentioned above.

So, long story short, the perfect sales lead management strategy should consist of the following things:

Capturing Leads
Lead Tracking

Lead Nurturing
Lead Scoring
Measuring Lead's Behaviours
As we mentioned at the beginning, one of the biggest pain points for a lot of sales reps is setting up all of this on autopilot. For sure, manually tracking each of the leads is very difficult and time-consuming.

Fortunately, there are tools like Limecall with callback software features that generate and qualify leads for you all day and all week. Check Limecall Pricing and Choose our Callback Software.