Corona Virus has taken the world by storm.
With the precautions of taking care of our hygiene self, there is also another precaution which multiple individuals are applying today, self-isolation.
Due to self-isolation, multiple brands, schools, and other people are asked to work from home. The work from home concept is great because none of the work is being halted.
But how can you connect with your peers or students or others? Which software is better? Which software can help you to increase your productivity better?
All of these questions have a solution which this article has listed below.
From the list identify which software matches your requirements and click on the links mentioned to connect better with others.
Let's get you started.
Top 30 Helpful Free Software List for everybody functioning during the COVID-19 crisis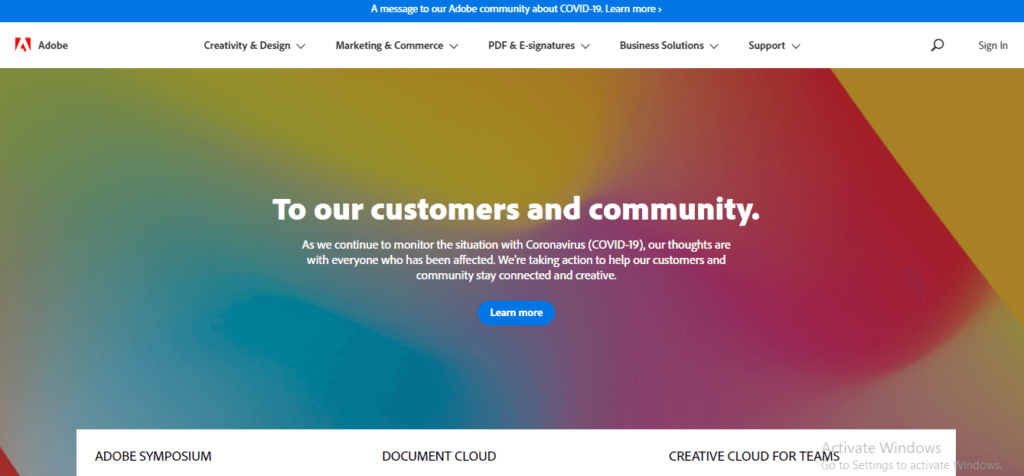 Adobe is a solution that offers software design tools and web conferencing. It is offering free access at home for students as well as the teachers with regards to its Creative Cloud suite of tools which will be available till May 31st.
It is also offering its web conferencing services for free as well to schools, government agencies, and businesses on a 90-day license which can run till July 1st. Also, Adobe has created resources in the form of blogs for distance learning so that readers can get an idea of how they can go about it.
---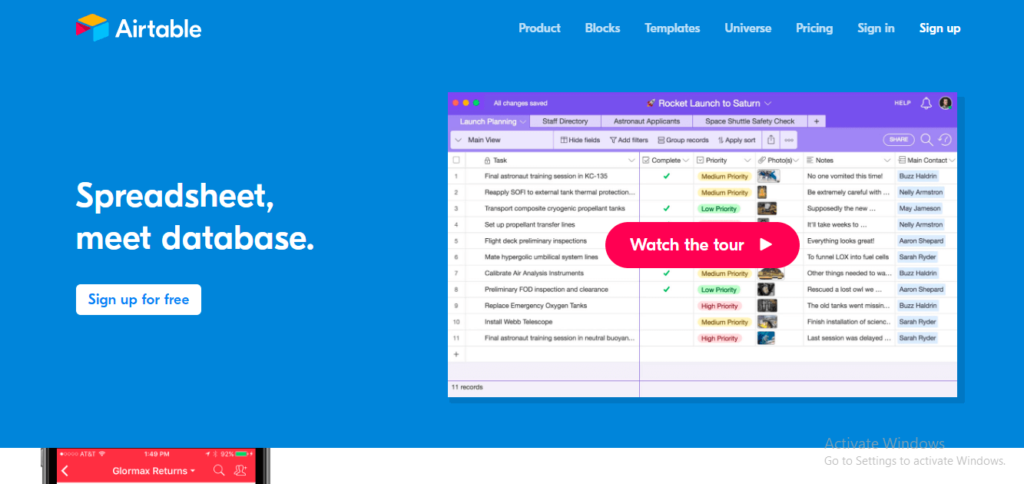 When it comes to getting organized, Airtable can be your friend. Airtable offers a spreadsheet where you can manage whatever activities you conduct by including long notes, checklists, priority icons and more. It is a solution that can help you understand what you need to do next and to never miss out on any of your events or meetings. All you need to do is just make a note.
Airtable is now offering its Airtable 'Pro' feature for free for the next three months. This free feature is soon to be applied for students as well. All you need to do is fill out a form and Airtable will get back to you.
---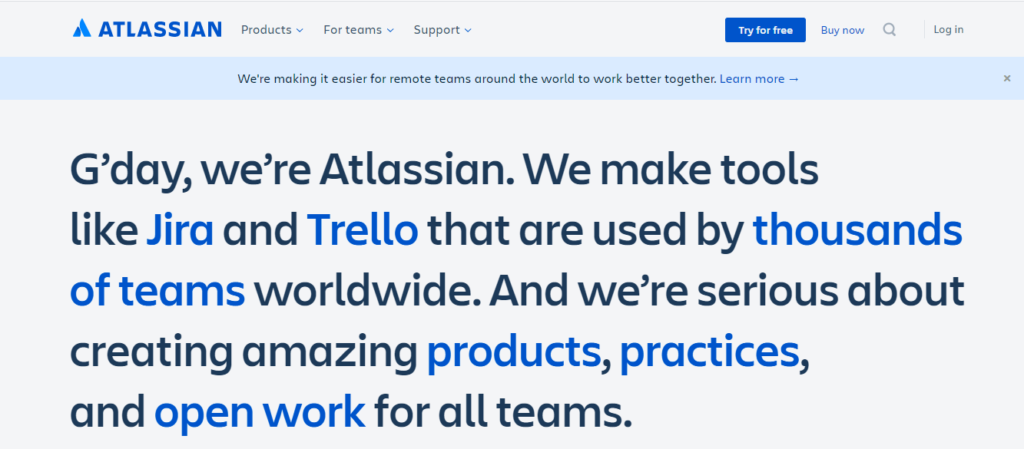 Atlassian offers work tools to increase efficiency and productivity. It offers workflows and team collaborations tools so that work can be aligned in a better manner. They are giving away their main products such as project tracking software and confluence team collaboration software for free. This offer applies to a team of 10 people and that too without any time limit.
Also, from the educational front, Atlassian is offering a one-year free subscription to its 'Trello Business Class' section so that the tutors can easily schedule and manage their students' coursework and other performance activities.
---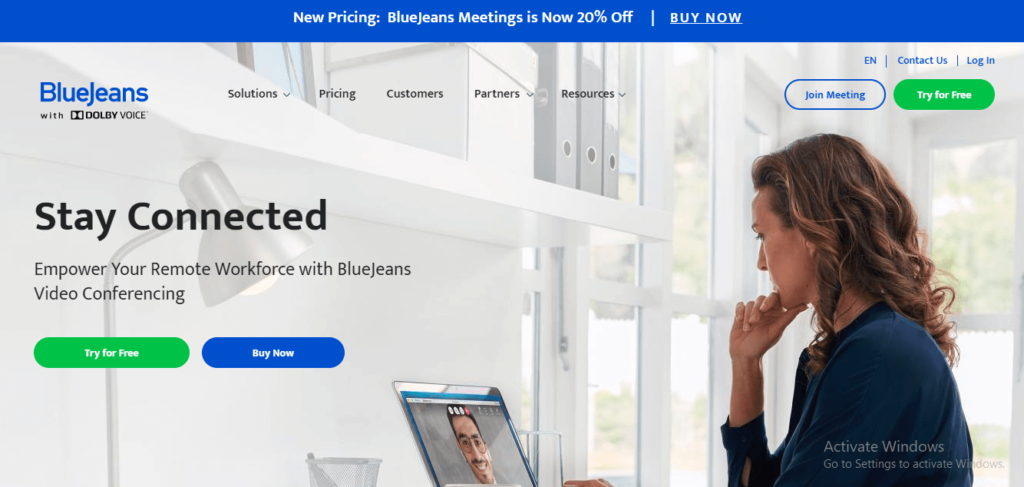 The best way to connect with others in times like this is through video conferencing. Blue jeans are offering its video conferencing services to all the NGOs who are taking care of communities of COVID- 19. The software is free for 90 days and it can be extended if the circumstances ask for it. All you need to do is sign up here.
Blue jeans are great because in times all like this, connecting with communities and managing this virus becomes easier. There is more room for communication and every activity can work accordingly without any confusion or hassles.
---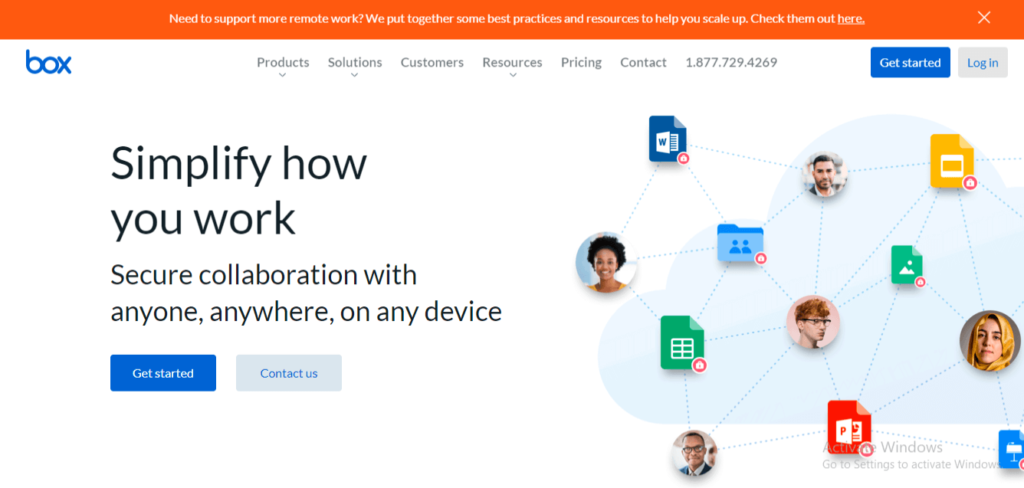 Box is a convenient tool that stresses its focus on storage, cloud content collaboration and simplified workflows for all its users. On such a situation being faced currently, the CEO of Box, Mr. Levie had stated in his twitter, that the brand is offering unlimited storage and data loss protection for free for the next 90 days. Sign up for their free trial and get started today.
---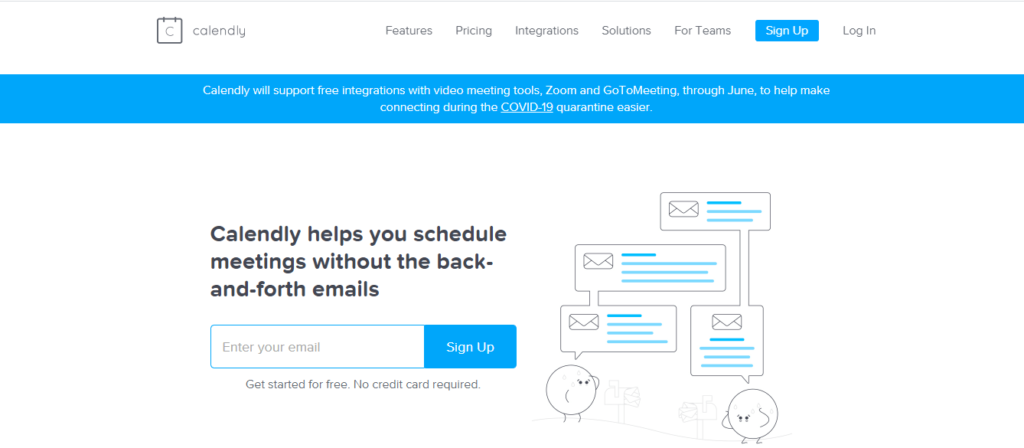 Calendly's main focus is scheduling software integrations with video conferencing services. With calendly you can now schedule meetings easily without any hassle. This way you can also connect with your peers and customers at convenient times.
Earlier for the integration, calendly use to charge for the service, but now they are giving it for free and also they are giving away their premium access for free to those individuals who are working on eliminating COVID-19. Sign up for Calendly today
---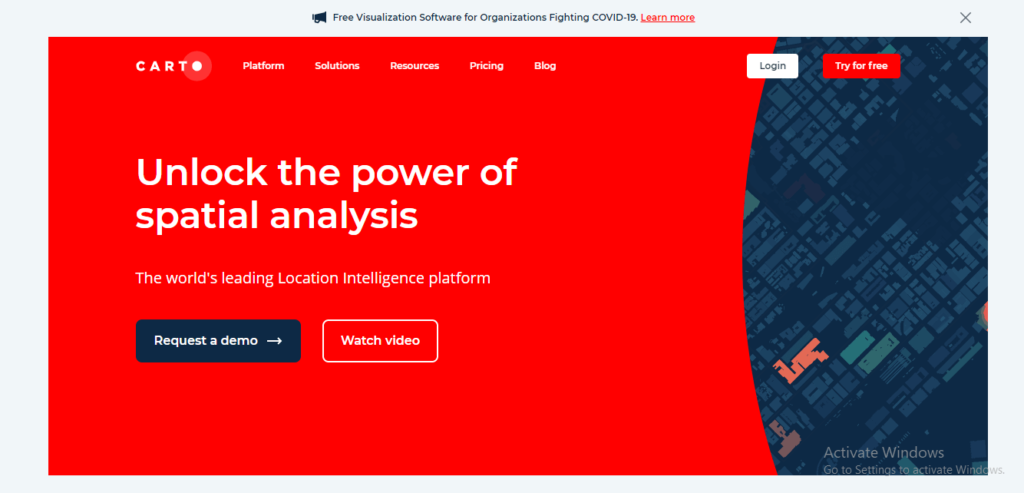 Carto offers spatial analysis where they convert your location data into business results. Imagine how well it would work if the communities who are managing the COVID-19 use it? It would be helpful to guide the community in understanding what results are and how they should react to it.
On this note, Carto has announced that with its grants program, its services will be free. Carto is a great solution because earlier as well they have managed to support and help other public related projects. Get started on Carto TODAY.
---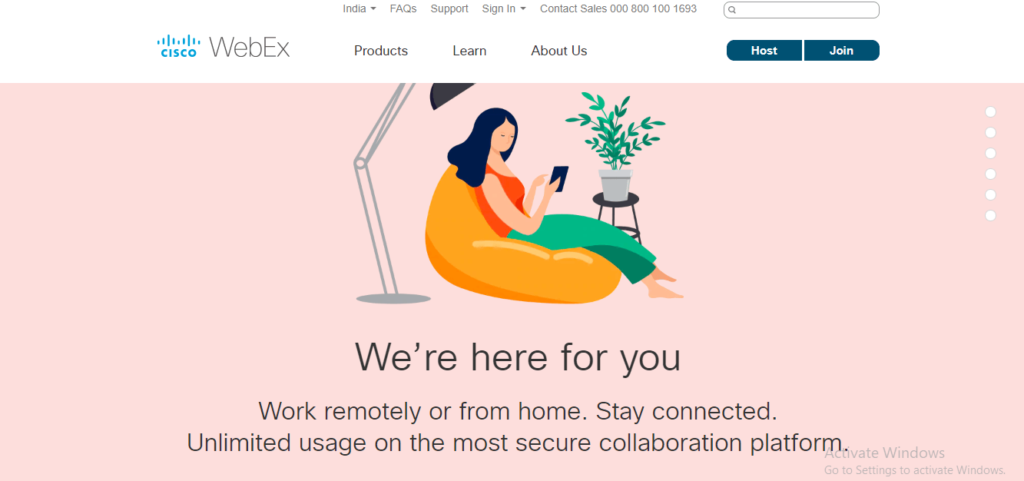 Cisco too has joined hands in offering a free service of their Webex solution. The creator of Webex has announced that they will offer a free version of their video conferencing software to all their users whom they render their service to.
The video conferencing service has no time limits and can conduct their service of up to 100 people. It would be like a virtual office in the comfort of your own home. Get your video team conference starting today.
---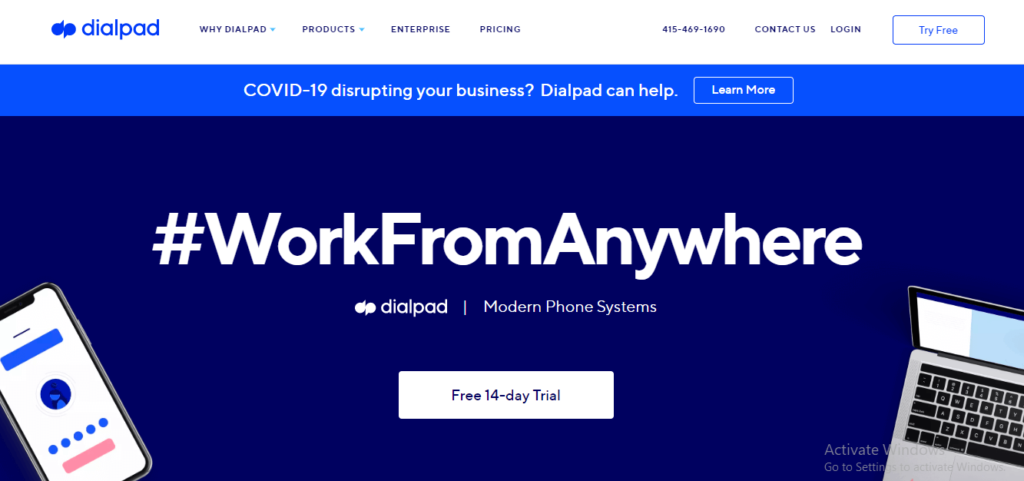 For those who are conducting their business in North America and Japan, Dialpad has a great offer for you. Dialpad's main focus is cloud-based phone system and video conferencing service so they are offering their service 'Dialpad Talk Pro' for free for the first two months of the usage.
Once you're done with the usage, you can even walk away without any payments in hand and for those who want to retain longer, there are chances of the service extension. Those users who sign up for Dialpad's conference tool called Uber Conference Business will also avail that for free.
---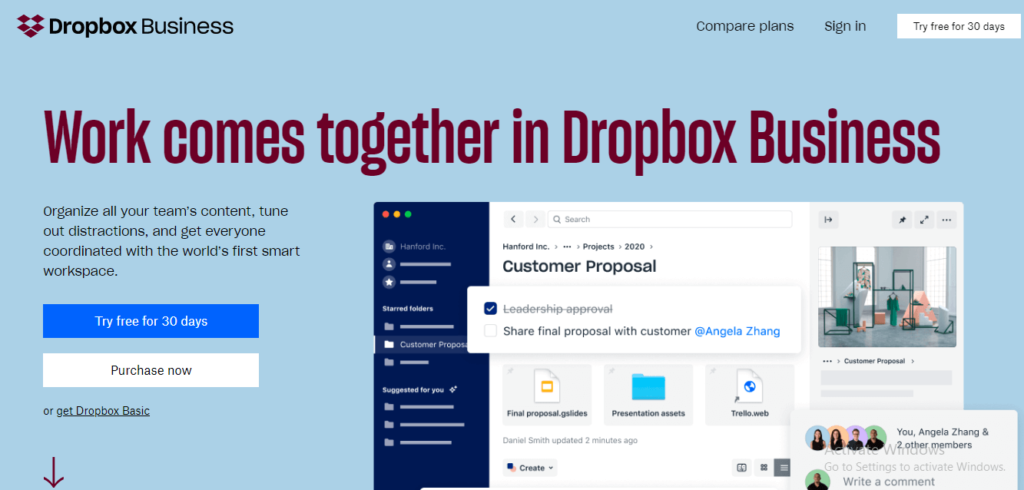 You are aware of Dropbox as cloud storage for all your visuals and information to be stored securely. The main focus of Dropbox is cloud content collaboration and storage plus electronic agreements.
Dropbox business is now offering remote working and Hello Sign Enterprise helps to manage electronic agreements where their service will be available up to 6 months free for those users who are engaged in the COVID-19 activities. Sign up here.
---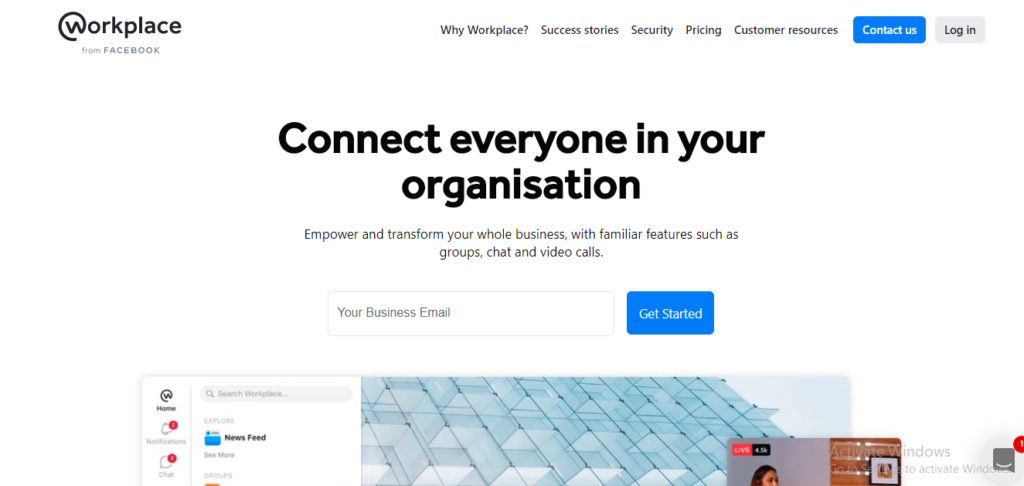 Facebook too has joined the league by offering a free version of their premium plan of Workplace Advanced for an entire year to the government and emergency services. The offer consists of the complete services offered by Facebook and also their file sharing option.
Enroll for this offer before June 30th. When this offer is complete, users can select whether they would like to continue with the premium plan or stick to their basic plans.
---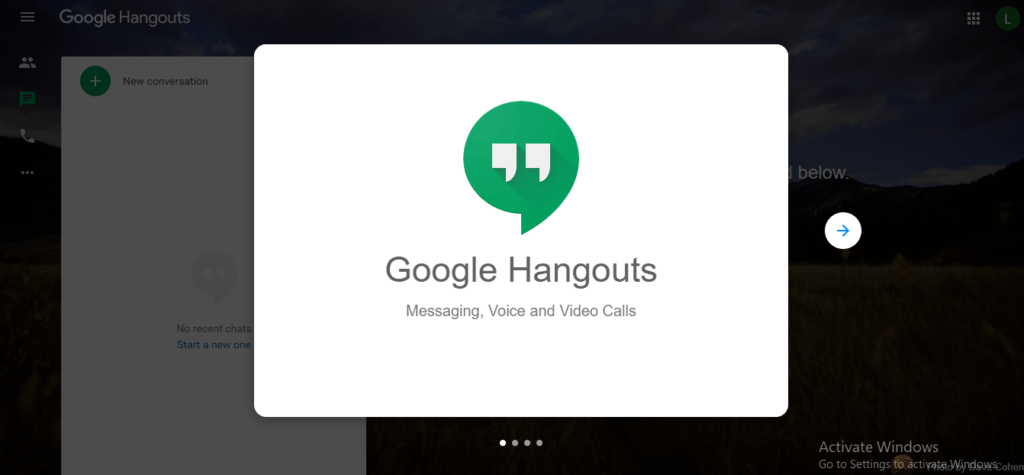 Google too has joined hands to offer free video-conferencing of their solution Advanced Hangouts to all their G Suite and G Suite for Education services users. The video call can connect up to 250 people where the option is also given to record the call and save it easily in Google drive.
---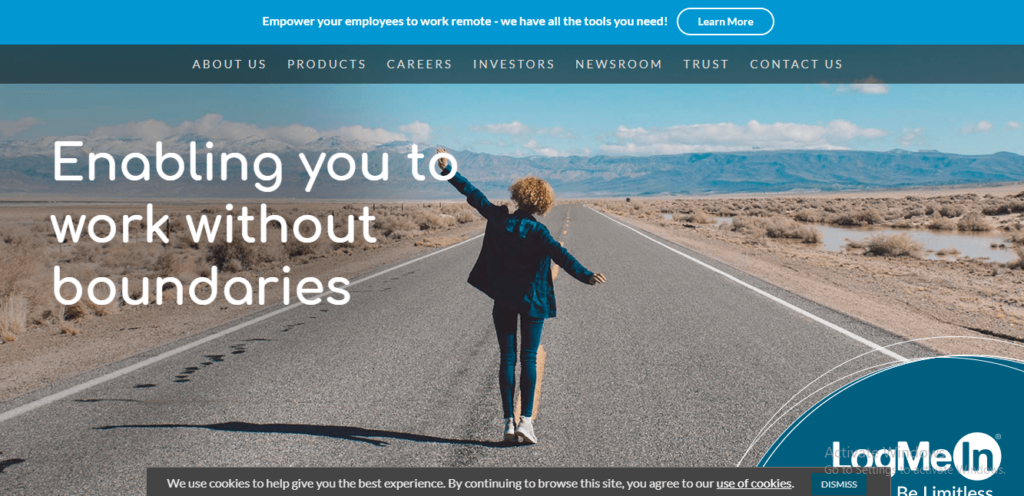 LogMeIn's main focus is on video conferencing, device and webinars management. It offers two kinds of solutions which are GoToMeeting and GoToWebinar services. They have made their two solutions available to help in on the spot remote working situations.
LogMeIn is offering a free three-month site-wide license to the following departments, healthcare, educational institutions and also municipalities. If you are an existing user, you too can get this free offer for three months.
---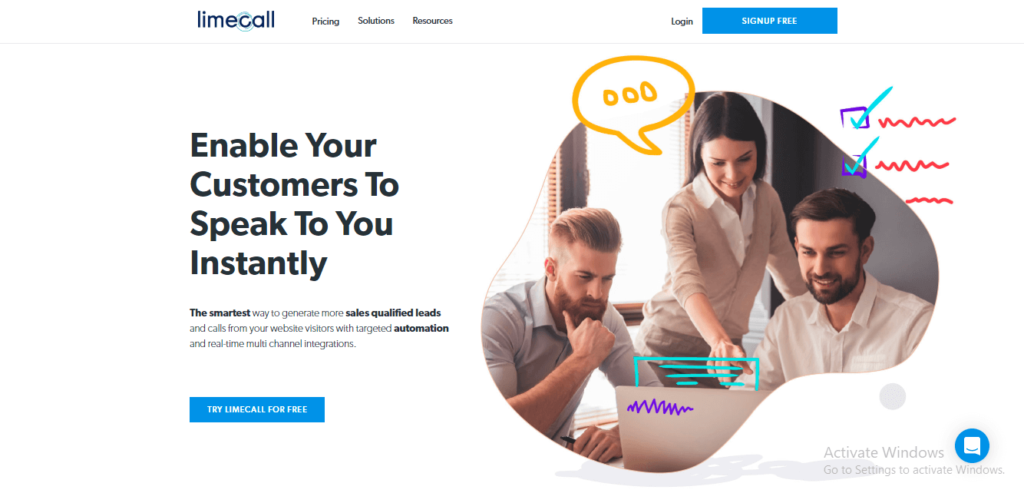 Why should you miss out on connecting with your prospects since you're working from home? With Limecall, easily connect with your prospects and convert them into a sales lead by catering to them at the right time. While you work from home, let Limecall help you to connect with your prospects on the spot so that you never miss out on any of your potential leads.
Limecall offers you their free feature where you keep a track of your calls and connect with your leads via a call widget. Sign up for Limecall today.
---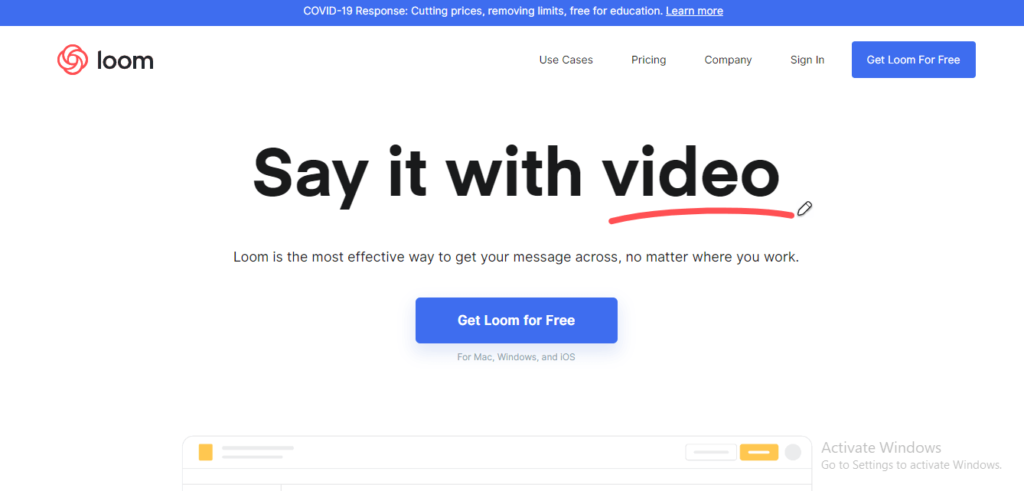 Loom offers video messaging services to its users. It is now offering free its premium Loom Pro service for free for up to 14 to 30 days. Also previously there was a limit of up to 25 users to make use of their video messaging service but now they have scrapped that off as well. Loom is also offering its free service to the educational front for all students and teachers at k-12 schools, universities and any other institutions without any time restrictions.
All you need to do is sign up for Loom. You will first start to use the Loom Pro 1 month trial pack until they verify the educational details you've mentioned. After the verification, your account status will change to education and you can then commence.
---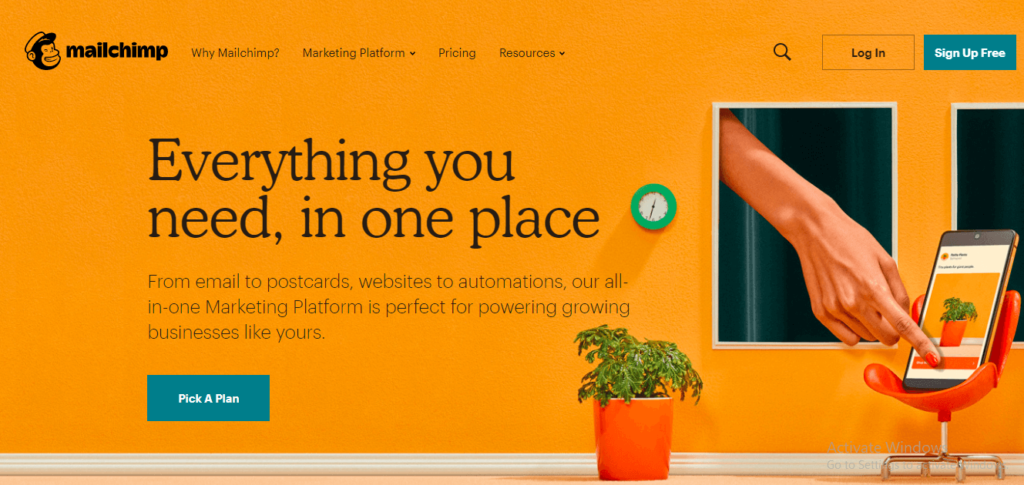 Mailchimp is a popular name when it comes to sharing information on an electronic basis. Multiple brands make use of such a solution in order to send out information about their brand via newsletters or to conduct promotional activities to exhibit their brand better.
Understanding this Mailchimp is offering free accounts for all its features to all the schools, healthcare, local governments, nonprofits, and other organizations that want to spread the information related to the virus. This action will keep more individuals aware of what precautions can be taken so that the virus can be eliminated quicker.
Also, those who are using Mailchimp with the basic and free plans, you will be upgraded to Mailchimp's standard option without any cost. Also, any existing customers of Mailchimp's Standard plan will not receive any bills during this time.
this Mailchimp is offering free accounts for all its features to all the schools, healthcare, local governments, nonprofits, and other organizations that want to spread the information related to the virus. This action will keep more individuals aware of what precautions can be taken so that the virus can be eliminated quicker.
Also, those who are using Mailchimp with the basic and free plans, you will be upgraded to Mailchimp's standard option without any cost. Also, any existing customers of Mailchimp's Standard plan will not receive any bills during this time.
---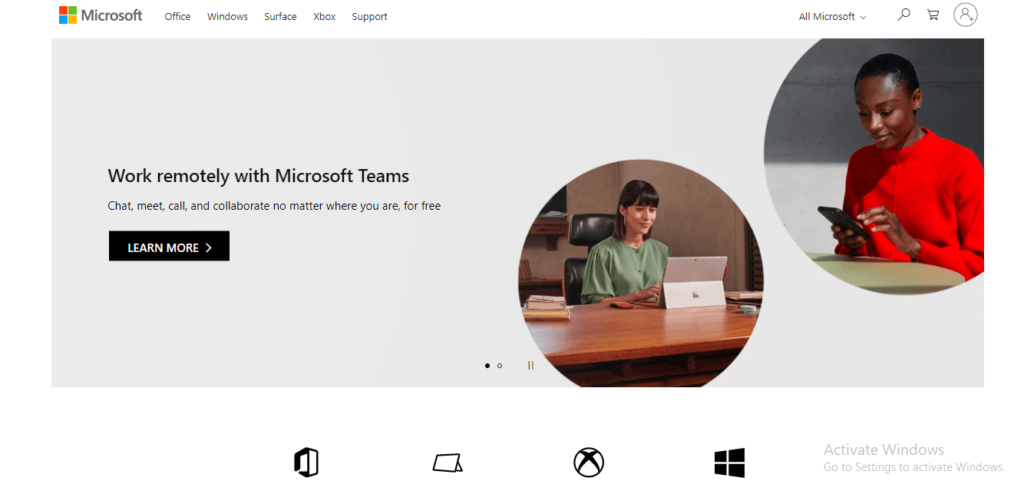 Microsoft too has joined their hands to offer their service of team collaboration and communication to all their users. If you opt for the free version of Microsoft, earlier the limit of individuals was restricted to 300, now Microsoft has removed any of those limits.
Also, Microsoft is offering its normal or rather basic version of their Office 365 enterprise suite of productivity tools for Word and Excel to be free for 6 months to all the organizations. This will upgrade them to make use of the Microsoft premium service.
---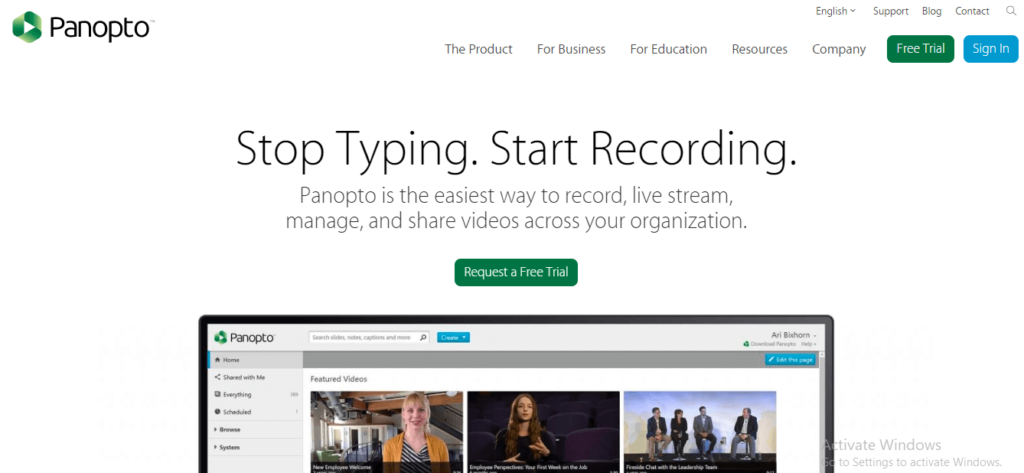 Panopto focuses on the creation of video content. Panopto Cloud is offering its service to the educational teachers and high executives to record and share video content no matter how much content will be streamed or created by them.
This is offered for free for three months. This is great because no students will have to miss out on any education since teachers can easily record vital information and share the same with their students without any limitations. Sign up here.
---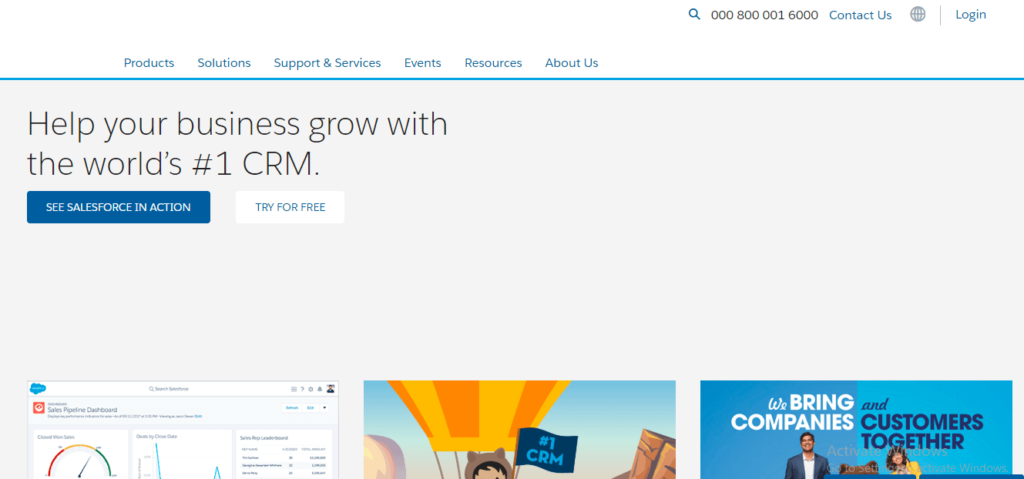 Salesforce's main focus here is cloud-based health system and data plus team collaboration where they have joined hands to offer free access to their 'Health cloud' service for all those impacting the COVID-19 crisis such as call centers, response teams, care groups and more.
Salesforce is also giving away their basic 'Quip team collaboration software' available for any of their customers or nonprofit organizations till September 30th. Also, their Tableau department has ensured that any corona related resources are free to access.
---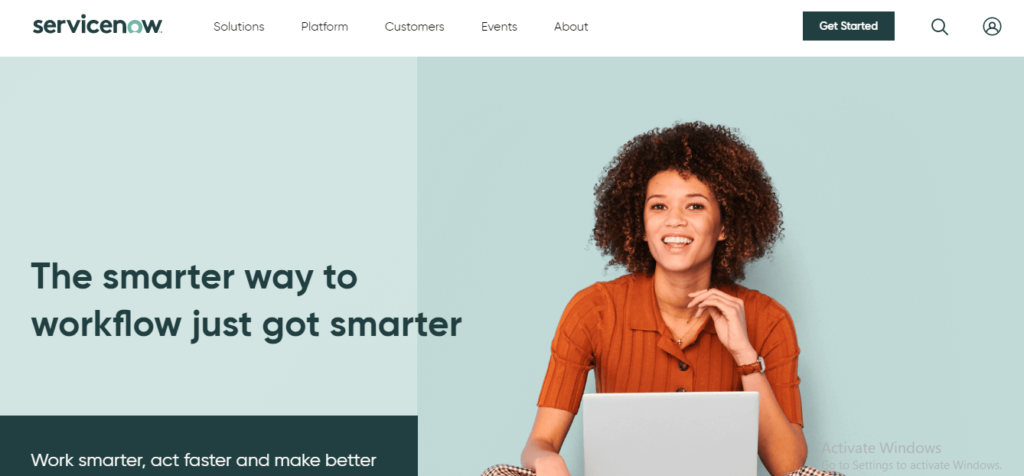 ServiceNow helps brands to conduct their workflows in a digitalized manner. Hence they have released many new applications out of which one is incident response workflows. This has been created for free so that agencies can make use of it. Also, the other applications of ServiceNow which could be accessed for free are now available for their non-customers as well to make use.
There are also other workflow applications where brands can make use to share any COVID-19 related information which can help employees to understand the risks, precautions, and situations related to the virus.
---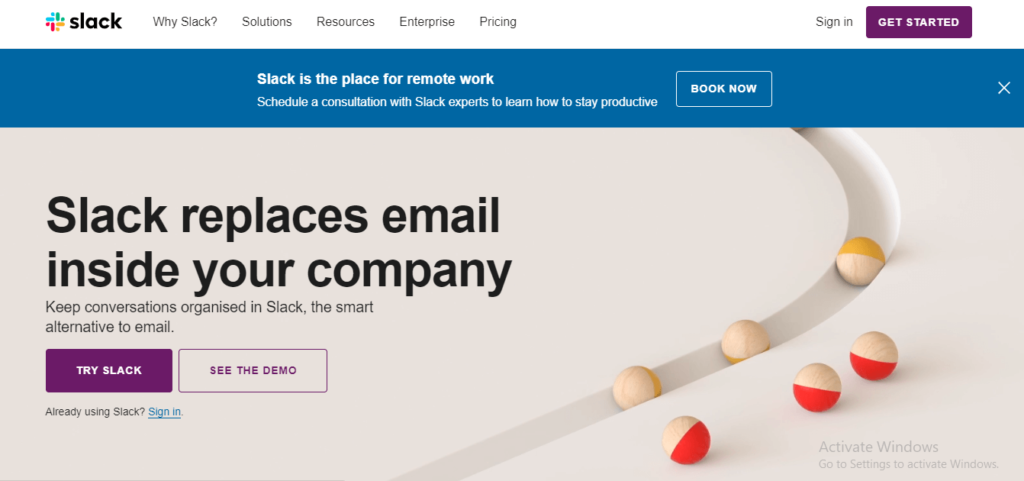 Slack is considered as a great medium to engage with one another. You can direct contact or message someone and even add them to groups. You can also find when a person is available and more. Slack is now offering their services for a free upgrade to all their paid plans.
This offer applies to media houses who are covering COVID-19, publications being managed by science and those groups or organizations that are working on the research and response of COVID-19. For all the nonprofit organizations, Slack has eliminated its '250 user cap' on its Standard Plans.
---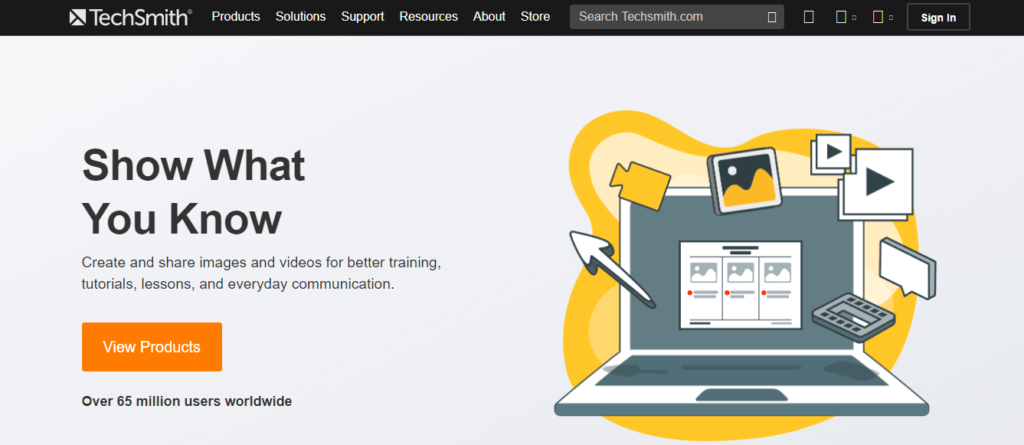 TechSmith indulges in recording and sharing video content. In times like these, video content can help many students and brands to conduct their activities in the right manner. Understanding this TechSmith is making its solutions 'TechSmith Snagit' and 'TechSmith Video Review' completely free for its users till the end of June.
No added costs are required, all you need to do is increase the use of digital learning via solutions like TechSmith so you are not stopped from conducting any of your activities. Fill out this form and get started on TechSmith.
---
Threads are one of the solutions that offer the right tools to incorporate conducting remote working efficiently. Its main focus is team collaboration and communication which is why they are offering the 'Pro' feature for free till July 1st. With their 'Pro' feature you can engage up to 100 individuals without any hassle.
---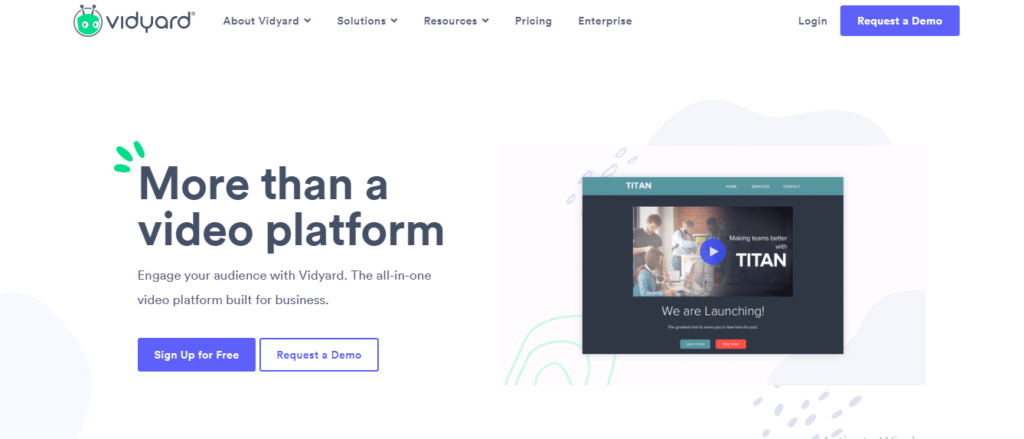 Vidyard is another video messaging service where they are offering their service for free till June 30th for all brands to communicate with their employees during this work from home process. Vidyard is doing its bit to help employees and employers to engage better as well as share video messages for a better understanding of what needs to be done and conducted according to the workflows being conducted.
---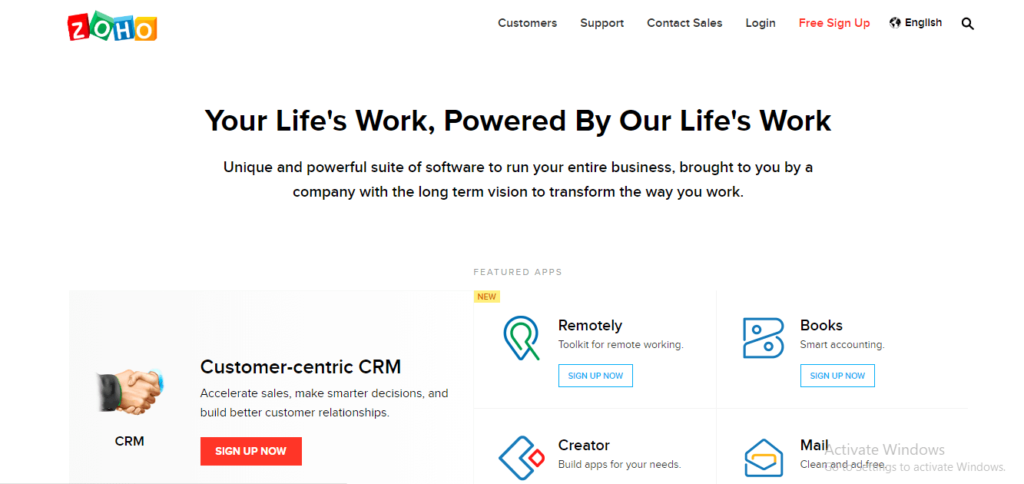 Zoho's main focus is to ensure the cloud-based productivity tools are enhancing the way brands or users conduct their activities. With such a virus spreading about, there are small businesses who can be impacted in a negative manner with lower customer engagement and conversion rates. To avoid this from happening Zoho is ensuring that they support such small firms.
Zoho has introduced a program where the expense of the applications will be waived for up to 20,000 brands for 3 months. For those small firms that really need assistance, Zoho's founder, Mr, Sridhar Vembu has ensured it will be supported. Also, Zoho has released free new applications that can help enhance the process of remote working in an efficient manner until July 1st.
---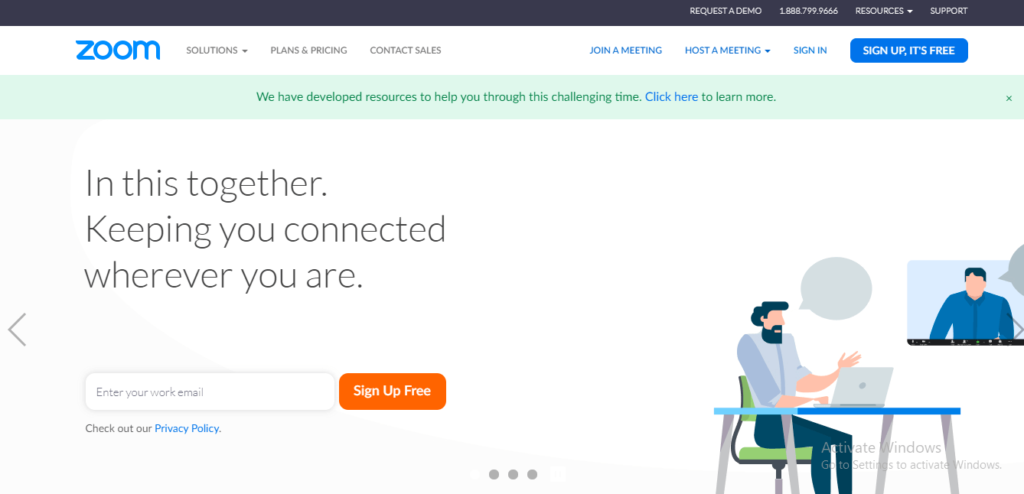 Zoom is a common name that comes to mind when we think of the best video conferencing tool. Zoom has conducted quite a few advantages for their service use such as they have eliminated their 40-minute meeting limit on their Basic account so that the educational departments can conduct an easy interaction of students and teachers for all K-12 schools.
To ensure that the educational department gets instant access, Zoho has partnered with a popular 'single sign-on service', Clever. Also any Zoom meetings being conducted by K-12 schools with students who are living in countries where COVID-19 is being impacted, the time limit for the meetings have been eliminated. The educational groups can fill out the form here to get started.
---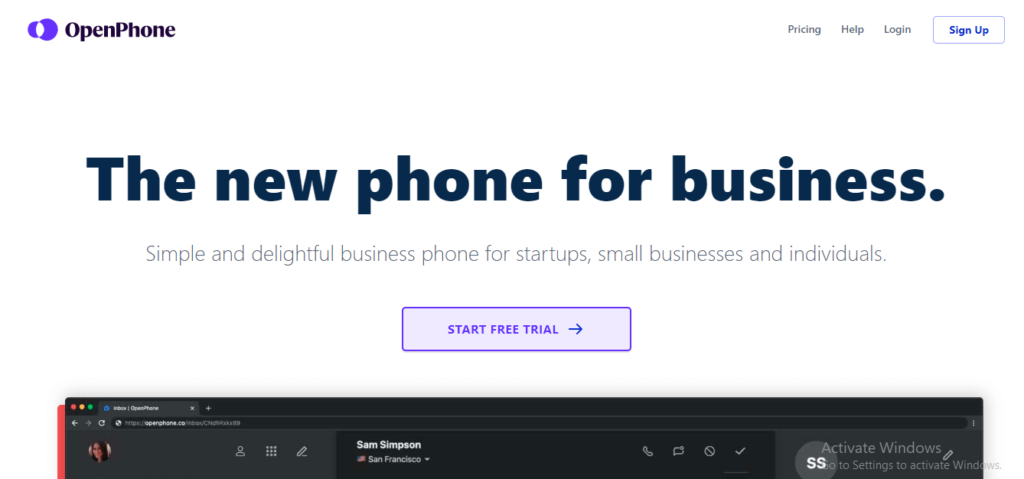 OpenPhone too is engaging to help brands communicate better with their peers and customers. OpenPhone is asking brands who indulge in a landline or a desk phone to port with them for free for up to 3 months. This will be helpful as brands can retain their number and use it either on their mobile and computer no matter where their location is.
All you need to do is email your recent phone bill to 'support@openphone.co' and mention in the subject of the email '3 months free'. The rest will be taken care of by Open Phone itself.
---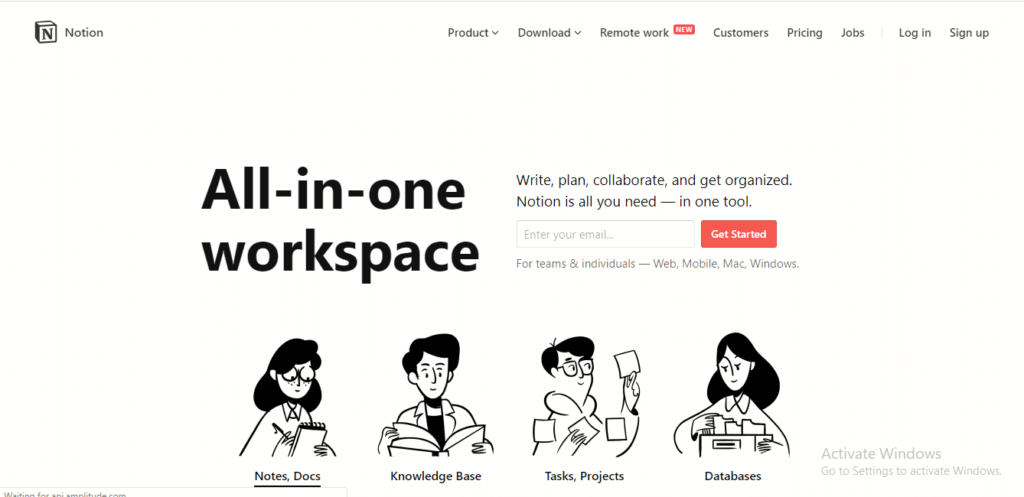 Makenotion too is helping its users in such a crisis time by upgrading their service for all the government agencies, researchers, grassroot organizers and others who are working to help people during such a time. All you need to do is email Notion at 'team@makenotion.com' and mention 'COVID' in your subject line. The upgrade will take place for free.
---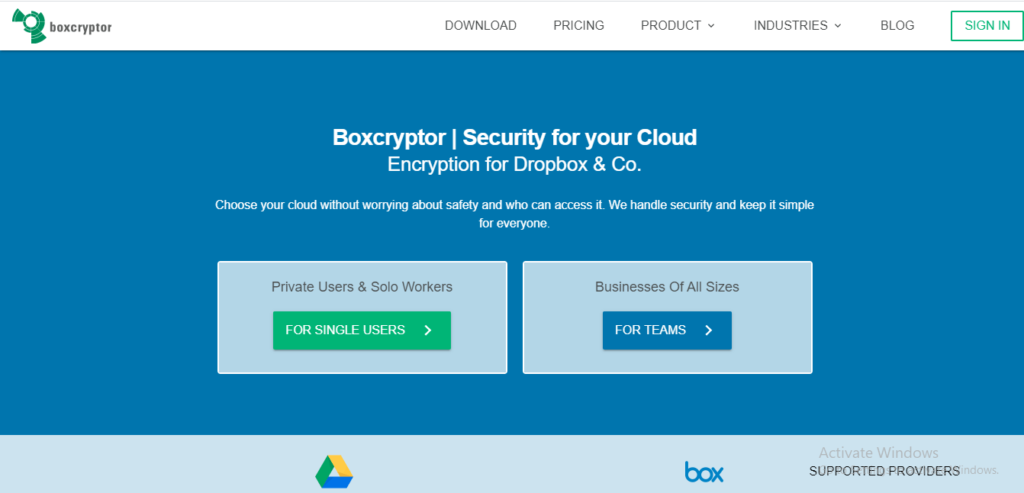 Boxcryptor is a great security for all your cloud usage. In the current moment, it is extending its free trial of the services it is providing to its users. This will be helpful for all the time spent working from home or conducting any activities, users can easily store their data on their secure cloud platform.
---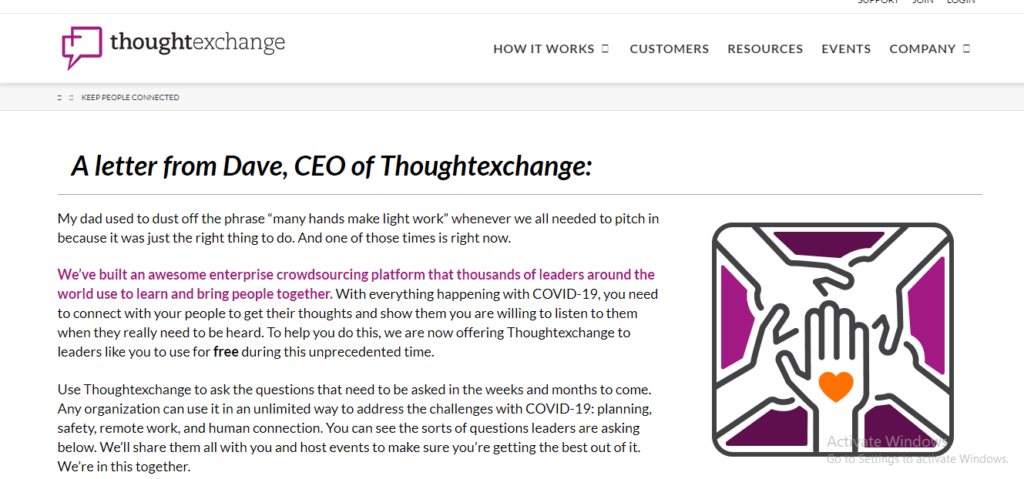 ThoughtExchange is a solution that works on connecting people more closely. On this note, they have ensured that their service is access free and also free to use for all their users. Brands can now communicate to all their employees better and also conduct open-ended questions in real-time as well. Get started here.
ClarityWave is a solution that focuses on delivering exceptional employee engagement software. Its software helps to conduct multiple efficient actions for any brand who incorporates it such as improving the work environment, increasing employee engagement, motivating employees towards an effective productivity approach, and more.
This solution is of great help to the situation we are facing at the moment. With everyone working at home, this solution can help in conducting productive and better working space with all the employees at your workspace. ClarityWave is also offering three months free access to their software without any limitations. Get started here.
Links are an asset for every business, and as such, they need to be monitored, updated and reassessed over time. With Rebrandly, you are able to brand, track, and share short URLs using a custom domain name. The tool also gives you the opportunity to scale your linking efforts and offers the ability to grow and target specific audiences with shortened links.
They provide a detailed analytics feature that allows you to learn about who's clicking on your links, such as what country the clicks are coming from, the most popular times and days and what social media platform the clicks originated from.
The Bottom Line…
The above-mentioned softwares is a great solution to help you get started on your activities.
Following them will help you to conduct your activities more smoothly and ensure that your experience from home is better in terms of productivity, efficiency, and engagement.
Enhance your activities with the software provided above while Corona Virus is being taken care of. Tell us how our free software list for everybody functioning during the COVID-19 crisis help you and your business?
Stay safe, stay indoors.