Have you ever called a customer service hub or call center and been prompted with an automated message? The message usually directs you with relevant information or helps you connect with appropriate executives by entering certain characters on your dialler. This responsive software is referred to as an Interactive Voice Response Software or IVR. Interactive Voice Response software has pre-recorded messages and information that can be accessed without getting in touch with an agent.
While interacting with an Interactive Voice Response, you have the option to select from a system-operated menu that displays various options, which can be selected with keypad selection or speech recognition. IVR software is essential for businesses to increase customer satisfaction, reduce call time traffic, and help resolve queries by performing simple tasks themselves. IVR is experienced in your daily life in situations like a call center, a service information desk, routine transactions including reservation without agent intervention, and more.
What Is An Interactive Voice Response Software?
Interactive Response Software is an automated message delivery software that hosts pre-recorded messages or information. This information or messages can be accessed with an automated menu that displays options for keypad selection or voice recognition. Well-designed and implemented Interactive Voice Response Software can help businesses and call centers to make their daily operations work smoothly and effectively.
Instead of experiencing an endless loop of prompts over a telephone system, Interactive Voice Response Software aims to reduce customer call times and increase engagement more smartly. Interactive Voice Response Software is considered the next big revolution in digital transformation and is increasingly being adopted by big MNCs and businesses.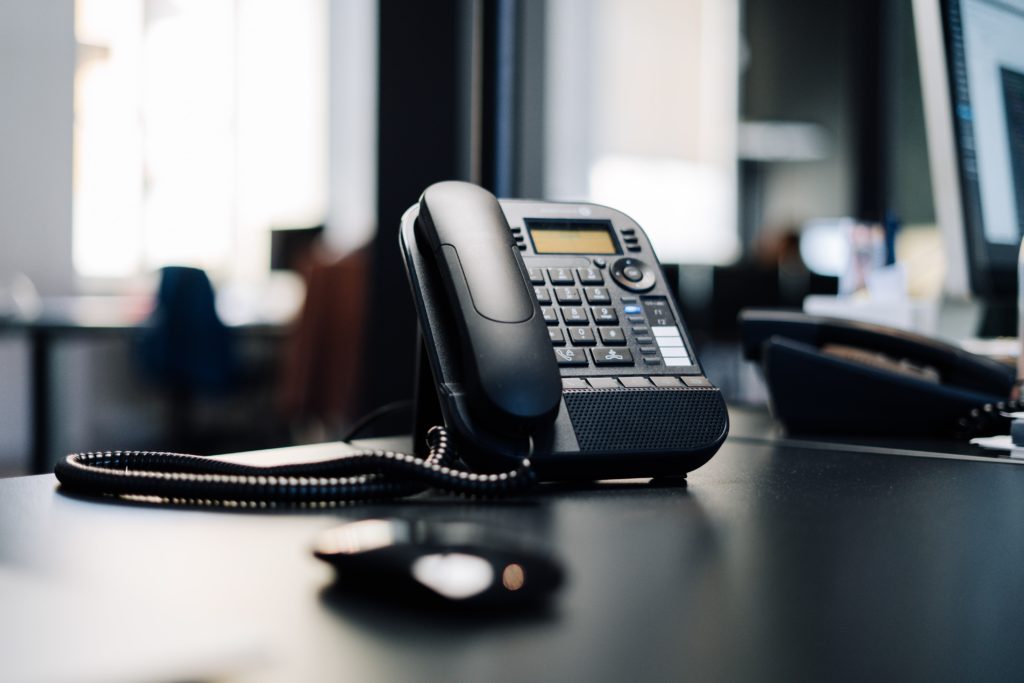 What Is IVR?
An Interactive Voice Response is a phone system that also has call routing capabilities. It can seamlessly intercept or forward call with a simple keypad selection process that prompts the customer to the required department for a query. Many businesses consider this a practical solution as IVR can sustain high call volumes with diverse features. It helps in gathering customer information for businesses before automatically transferring the call to the concerned department.
Not only does Interactive Voice Response increase customer satisfaction, but it also promotes faster call times and helps resolve routine call system conversations effectively. If the customers are engaged in a line over a phone system, IVR is responsible for splitting the line and sorting customers alpha-numerically. This helps boost the overall productivity of the call centers and improves business output.
Why Should You Use IVR Today?
There are multiple advantages attached to using an IVR in today's time. It is considered the next big development in the digital revolution and is already being implemented in many businesses for a faster and smarter workflow. IVR helps you customize messages and prompts, allowing you to set up personalized greetings, company messages, redirection notes, and more.
Professionalism plays a big role in making a business stand apart. By using IVR systems, businesses can modernize their workflow and use pre-recorded messages to serve a larger audience systematically. IVR also helps businesses collect information about their callers and customers and redirect them to appropriate agents or departments for further conversation.
When Interactive Voice Response is used to redirect customers to the appropriate department or agent, the chances of miscommunication or wrong transfers are significantly reduced. Some IVR systems are even programmed to resolve customer queries without them interacting with an agent.
Why is IVR an Important Integration for Better Customer Service?
Interactive Voice Response Software can also be considered virtual receptionists or assistants who systematically help in call redirection and resolving customer queries. IVR can prioritize calls based on value and gives higher leverage to concerned customers. IVR can easily detect a high-value customer and redirect them to the most appropriate or qualified agent and department for better introspection in the concern.
Better customer service requires a timely response to customers and the ability to withstand high volume calls. IVR can significantly sustain high volume calls and automatically queue customers to contact a specific department or agent. Certain IVR systems can respond to customer queries and prompt them that an agent will return the call instead of making them wait in a queue.
Read more about providing customer service here: Ultimate Guide For Providing Customer Service Over The Phone
Apart from increasing customer satisfaction, decreasing call time durations, improving workflow outputs, Interactive Voice Response also helps improve the company's overall image. Configuring the systems with certain personalization that prompts customers to various sales, support, marketing, or technical support departments improves the company's reputation. IVR indicates that a company understands its customer needs and can adapt to newer technologies effectively. IVR helps bring professionalism into the company's reputation and increase brand image in the market.
How Does An IVR Work?
Interactive Voice Response is bifurcated into various advanced systems, which help in reducing customer call time and trimming hold time, saving time and effort. IVR systems are configured as basic and advanced.
Basic IVR system:
Basic Interactive Voice Response software has two major components, voice recognition technology and Dual-Tone Multi-Frequency signaling (or DTMF). Voice recognition technology helps recognize prompts and commands by detecting the customer's speech and selecting the option from the IVR menu. Voice recognition is backed with Directed Dialogue, which means customers can give verbal responses instead of the keypad.
Dual-Tone Multi-Frequency signaling happens between the phone and the computer whenever the customer selects a prompt from the menu with keypad selection. Intelligent call routing occurs with touch-tone technology eliminating the need for a human operator.
Advanced IVR systems:
Advanced Interactive Voice Response (IVR) software is created to make the customer experience faster, smoother, convenient, and reliable. Advanced IVR systems are backed with Natural Language Processing software (or NLP) that serves as a conversational AI for a customer-friendly interaction.
Instead of processing certain words and phrases, these advanced systems can interpret the whole sentence prompted by the customer, and the Natural Language Processing software can answer open-ended questions like "How can we serve you today?"
They typically process with which the IVR system works:
The caller dials the customer care contact number mentioned by the company. The customer care number is specifically created to handle customer queries and feedback and provide adequate customer solutions.
The customer is greeted with a pre-recorded message followed by a prompt that asks customers to dial the Dual Tone Multi-Frequency (DTMF) input through the dial pad.
Once the desired IVR input has been provided to the call center by the caller, a simple CRM data fetch relays back the relevant information to the customer on call.
Suppose the customer wants to initiate an interaction with one of the agents. In that case, the customer on call is either added into a queue that routes the call to the appropriate agent or is directly connected to the concerned agent or department. Customers can also request an Auto call back to reduce their wait time and increase an enhanced experience.
How To Set Up Interactive Voice Response?
Interactive Voice Response Software comes in 3 main variants:
IVR for Self-Service
A self-service Interactive Voice Response helps businesses to receive high volume calls at a lower price. Self-service IVR can identify and route calls easily and manage queries without customers waiting and attending an agent. Only during further assistance, a customer call is being transferred to an agent. The agent further helps customers in resolving their issues after being routed by the IVR system.
Hosted IVR
Hosted Interactive Voice Response software is installed on a hosted software platform allowing businesses to access IVR applications over the internet. With hosted interactive voice response software, businesses can run 24/7 and deliver customer service all around the year. The IVR offered services can also be accessed after office hours leading to higher productive outputs by the organization. With increased efficiency in customer support, the business becomes highly credible and gains immense customer satisfaction.
Agent-Assisted IVR
An Agent-Assisted IVR software helps in delivering consistent customer service while optimizing operational costs for a contact service. Agent-Assisted IVR allows agents to send pre-recorded messages to the customer to initiate a conversation without much involvement. In this way, an agent looks after all queries and customer concerns by assisting the IVR software while not involving the customer personally for added work efficiency.
Setting up an IVR software
IVR software can be easily set up by following certain steps:
Understand the type of IVR
While setting up IVR software, businesses need to understand their need and type of IVR. A business can either set up an Inbound or Outbound IVR. Inbound IVR is typically used to attend calls from customers, while Outbound IVR is used to redirect your query or call.
If the customers need to be provided with diverse options like an IVR menu for selection with voice messages to guide, Outbound IVR is an ideal choice. Outbound IVR helps in offering customers diverse options through a menu and increases caller interactivity.
Call Flow
Setting up the Interactive Voice Response software requires businesses to configure the call flow in a way that enriches customer support with a high-quality experience. To configure necessary call flow actions, businesses need to plan a call flow diagram that establishes the actions and decision points during a call. Call flow also includes establishing the moment to recollect the information and where the information will be saved.
Fulfill all requirements
Before the call flow is set up and the IVR is configured into the call systems, businesses can proceed to validate them with the chance of developing and implementing them later. By understanding the call flow and detecting its possible irregularities, call process optimization can easily occur by minor adjustments.
Once the validation process is completed, interactive voice response development and implementation can continue. The implementation would depend on the type of solution or tool the organization would be providing their customers.
Benefits of Using Interactive Voice Response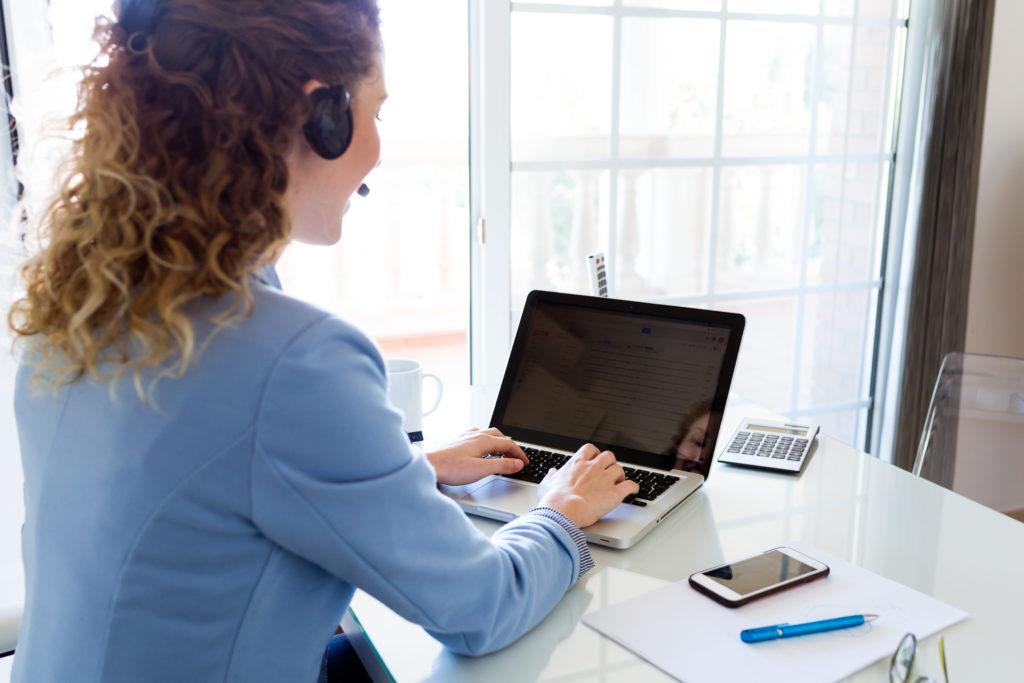 Interactive Voice Response software helps in increasing the improving the metric of the call support. Factors included in metrics include average answer speed, average call handle time, first call resolution, call abandonment rate, and more.

IVR allows businesses to offer a customized experience to all their customers. IVR offers a "self-service" wherein the computers also drive the customers to the right place and help them resolve the issue. With a personalized experience, businesses can build a healthy relationship with their customers.

IVR software systems help with easy, quick problem-solving strategies. IVR can detect the customer's concerns and redirect them appropriately to the correct department or concerned agent. With faster problem-solving solutions, customer experience, and satisfaction increase.

IVR software systems are cost-efficient for companies with better call handling times. With increased optimization in call traffic and handling times, companies can reduce the cost of receiving or dialing calls.

IVR systems are known to be hassle-free in problem-solving and increase productivity at the workplace. IVR allows contact center operators to understand the problem and provide effective solutions easily and conveniently.

IVR allows businesses to hold high incoming call volumes, with more calls being handled simultaneously. The customers have transferred themselves to an IVR system that helps decrease the wait time for callers while creating more space for incoming calls.

Interactive voice response systems organize calls based on the organization's priority levels and help create a priority list of callers. This helps the system understand the concern and route the call to the appropriate department.

Integrating IVR software with Automatic call distributors helps in increasing the quality of customer experience as it helps deliver quicker results and faster distribution.

IVR systems provide better call insights to businesses to further make data-driven decisions. With call insights, organizations can optimize various business aspects like customer preferences, common problems, interface rearrangements, and much more. A knowledge-driven data insight helps businesses make informed decisions based on customer experience.

IVR systems are known to enhance the brand image of the organization. An interactive voice response system shows how adapted and updated the business is with the current times and prioritizes customer satisfaction.
Top Interactive Voice Response Softwares in 2021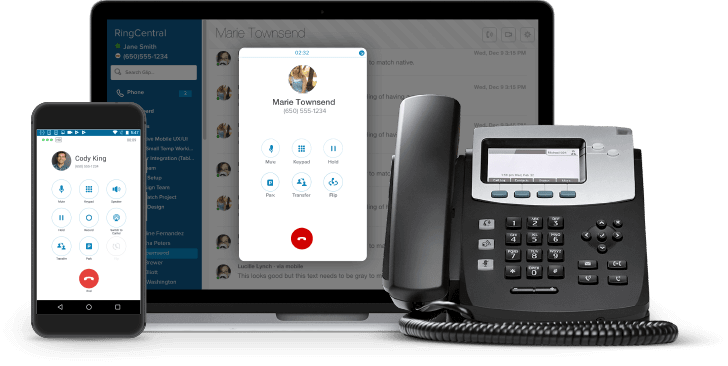 RingCentral Office is a dynamic Interactive voice response software that is targeted to serve small businesses. The software phone system features a multi-level IVR feature and added auto-attendant features for enhanced compatibility. Being a cloud-based phone system, RingCentral office is not restricted to office phones but can be spread into smartphones and other devices, converting them to softphones.
RingCentral has a multi-level IVR feature that offers an automated phone menu that can route calls to voicemail, system extensions, external phone numbers, and more. With flexible IVR menu features, RingCentral Office also offers a dedicated number for a specific IVR menu that remains independent from the main company number.
With RingCentral IVR features, over 250 different menus can be set up that can be enabled at any time and are easy to configure for any type of organization.
Five9 is known to be an industry-level cloud contact center solution that offers exclusive IVR features. Five9 has an inbound call routing feature and allows auto-dialer modes. The software platform allows Omnichannel communication via phone, social media, video, and more. The OVR features of Five9 are equipped with advanced voice recognition technology that can handle complex queries and enhance the customer experience.
Five9 also allows customers to exit the IVR features to speak with an agent directly. The software platform is easy to install and can be equipped with a drag and drop feature to configure. The IVR feature comes with call-back options which help identify customer needs and personalize their experience.
The call analytics provided by Five9 is essential for improving business operations while optimizing the customer experience. The customer reports can be generated on a real-time basis or based on previous records.
Twilio is a highly programmable communication platform where businesses can easily customize their call features like voice, video, and messaging web and mobile applications. With a pre-made infrastructure and distributed software, Twilio allows you to build custom solutions with relatively simple code to work with its API and web SDKs.
Twilio allows you to use a SIP interface that allows building programmable voice capabilities for your platform. Since the IVR is custom designed, it can be optimized and configured to best match the business purpose and include exclusive features like automated voice assistants, pre-built templates for payments over the phone using a PCI-compliant self-service, and more.
Twilio also offers a range of voice command options over several languages with integrated omnichannel functionality that enhances customer experience. Being highly customizable and adaptable Twilio can be configured seamlessly by any developer.
Exotel is among the most popular IVR systems and is Asia's leading customer engagement platform that has helped many top organizations and businesses run their call center operations smoothly. Exotel is highly reliant and is equipped with a remote-ready solution for SMS, VoIP, cloud contacts, and much more. These features can easily be configured and implemented in under 30 minutes to support distributed sales and teams.
Exotel offers two types of IVR services, single-level, and multi-level IVR. A single level allows only a single layer of Interactive voice response to the call flow and is ideal for cases where one input is sufficient to trigger a message or connect with an agent.
Multi-level allows multiple layers of Interactive voice response added to a call flow to streamline the workflow. The typical 0-9 prompt in an IVR menu can be difficult to manage simultaneously, and a multi-level IVR helps improve functionality.
CloudShope is a popular IVR technology that allows pre-recorded messages to be integrated into the phone system to interact with humans. Customers can interact with the pre-recorded message by using their voice or DTMF tones inputs via keypad. CloudShope is created to automate voice communication of every type and size that provides an enhanced cloud telephony system.
CloudShope is the simplest IVR solution provider that provides smart Interactive voice services with a virtual IVR number. The software platform improves productivity by offering modern IVR services enabling businesses to map departments and agents using extensions. These extensions also help interact with customers and route calls to the appropriate department or agent of the organization.
CloudShope is created to provide a more professional client experience with features like outbound notifications, call back, transmitting and rerouting calls, and much more. CloudShope also provides a tool, Call Flow Designer, that assists in creating a custom call flow for the organization.
Zendesk is a cloud-based support platform that offers a fully integrated IVR service with cell center support features. Zendesk uses a multi-level IVR system that helps route customers to the right agent or department and provides recorded responses for quicker customer support. The interactive voice response system of Zendesk allows call deflection by allowing customers to switch from a live call to a text message.
Zendesk also allows organizations to create a custom greeting where each IVR menu will require at least one greeting that lists the options. With customized IVR menu options, businesses can adapt and change and adapt their call functions that provide a productive business output and higher levels of customer satisfaction.
With the group feature in Interactive Voice Response software by Zendesk, one or more groups of agents can be selected for routing the call. The number option on the IVR system redirects the call directly to the desired number saving up call holding times. Customers can switch to sending a text message and automatically disconnect the call with the text back features. Moreover, customers get to select their preferred language from the drop-down list for text-back confirmation.
How to Use IVR Softwares Effectively?
Self Service Automation
Self-service automation helps in releasing the workload from agents and optimizing the work output. B configuring self-service automation into the interactive voice response, customers get to experience lesser call waiting durations ad helps them become self-reliant.
Lead Routing
IVR technology is ideal for lead scoring and helps support sales operations and accelerate lead conversion efforts. With IVR, businesses can easily list their customer interests to get updates on various leads.
Marketing Promotions
With IVR software, businesses can deliver a custom marketing message to their customers as an additional promotion. Businesses can increase their brand value by introducing an offer, delivering custom messages, introducing new offers, and more while routing the customer's call. Integrated marketing campaigns use IVR systems with a simple IVR phone number where customers can redeem special offers, take a survey, enter a contest, and more.
Payment Processing
Interactive Voice Response systems help customers conduct simple transactions like bill payments or update their account information with a smartly designed phone menu. The use of IVR with a payment processing feature helps in increasing customer convenience and allows them to make payments using touch-tone or voice-activated technology.
Appointment Rescheduling/Reminder
With Interactive Voice Response Systems, customers are allowed to reschedule or set a reminder for their appointment. Automated reminders in IVR technology help various businesses manage workloads efficiently while handling customers with the highest levels of convenience.
Surveys
Integrating surveys with IVR technology also helps gather customer feedback and information to effectively enhance the business model and make necessary changes. IVR-enabled surveys are short and quick but provide healthy insights into the market's customer experience and brand image.
Tips for Setting up IVR Software
Creating a customized greeting that effectively delivers the business message helps increase the business output and encourages customer engagement.
It is important to maintain a constant tone for all menus of the IVR system and across all phone systems to be consistent and deliver a greater quality of service.
Choosing modern and professional music while holding a call helps reflect the company's image. Organizations can also integrate promotional messages during a call hold for enhanced business prospects.
It is ideal to limit IVR menu options to a maximum of 5 as too much information would hamper the customer experience, making rapid and inaccurate decisions while selecting.
Monitor IVR services carefully to understand customer feedback and enhance your business offerings.
Callers should be allowed to return to the previous option as this helps them make the right selection. This also helps in reducing call time and decreases call traffic due to errors or incorrect selections.
Conclusion
Interactive Voice Response software is an essential tool that helps businesses increase the interactivity levels with their customers while handling business aspects easily. IVR systems are also an essential tool for increasing customer satisfaction levels that help in productive business output. With diverse options to select from, some of the benefits of using Interactive Voice Response are:
Enhance brand image in the market
Effectively reduce call traffic and call waiting
Increase business promotional levels