Email marketing is the best method to update your customers on new products, discounts, and other services. More than 80% of marketers utilize the power of email marketing as their primary channel for lead generation.
Marketing to your target audience promotes your business's services and products through emails. You can build trust with your target audience using this resourceful marketing strategy.
An email marketing strategy aims to effectively drive traffic to your business's website or landing page. It lets you directly promote your services and products to your target audience.
Additionally, it facilitates lead generation by providing opportunities to capture and nurture leads. This guide will provide a detailed understanding of email marketing and how to leverage it in online sales and lead generation. Let's take a look!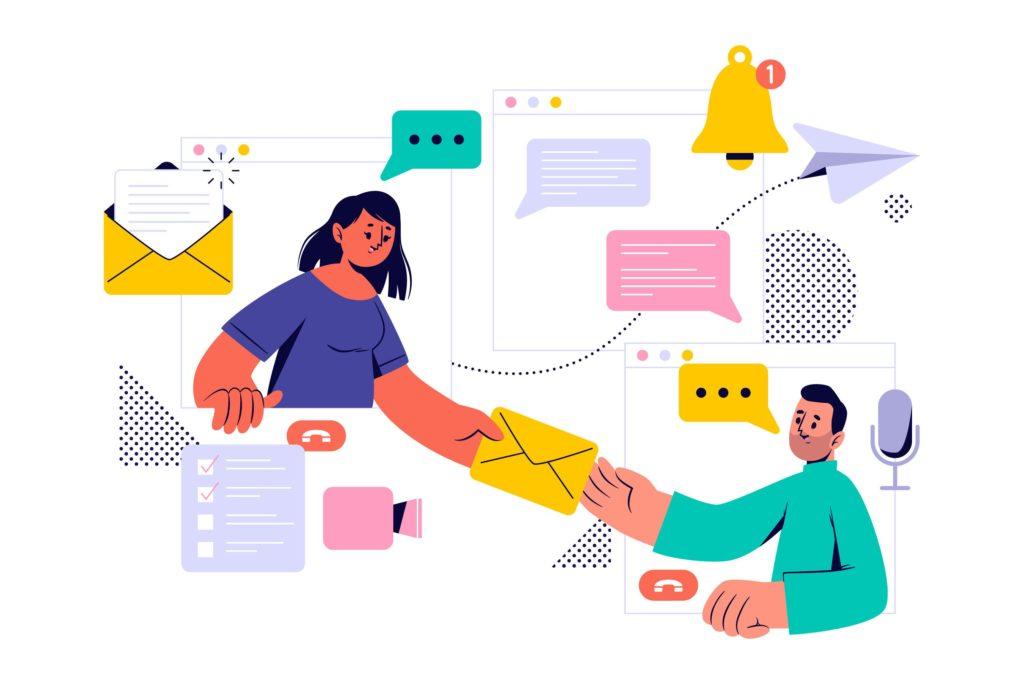 What is Email Marketing?
Email marketing is a powerful digital marketing strategy that sends promotional content and targeted messages to individuals through email. It is a direct and personalized method of communication. Companies can easily connect with customers, nurture leads, and drive sales.
Businesses can maintain regular customer communication by utilizing an effective email marketing strategy. That allows for a personalized approach and tailors messages to specific customers based on their preferences, interests, and purchasing behavior.
Types of Email Marketing
Email marketing is broad. There are various types of emails that businesses can take advantage of. Utilizing the most effective form of email marketing can help your business stand out and increase conversions.
The different types of emails businesses can send include:
Welcome Emails
Newsletter Emails
Promotional Emails
Transactional Emails
It is essential to use the appropriate email type for your desired goal. That depends on whether people are new if you are running a campaign or updating consumers about developments within your business.
Critical Components of Effective Email Marketing
It's important to consider some key components to maximize the effectiveness of email marketing campaigns. Considering and applying these components to email marketing campaigns can further enhance the purpose of the email.
The elements to consider are:
Personalization
Compelling Subject Lines
Engaging Content
Call-to-Action (CTA)
These components can help businesses properly target their desired customers and achieve the aim of their email marketing. Consider these aspects in each email sent out to achieve the best outcome.
Benefits of Email Marketing over Other Marketing Strategies
Email marketing has many benefits businesses can utilize to increase lead generation and drive online sales.
Here are the top 5 benefits of using email marketing:
Cost-Effective
Higher ROI
Automation and Personalization
Targeted and Segmented
Measurable Results
Email marketing is a powerful tool for online sales and lead generation. Its ability to deliver targeted and personalized messages, cost-effectiveness, and measurable results make it valuable to any successful digital marketing strategy.
Leveraging Email Marketing to Drive Online Sales
Understanding and leveraging email marketing is an excellent way to drive online sales. Businesses can use the tool strategically to provide customers with valuable information, increase website traffic, and increase conversions.
Consumers are more likely to purchase from a brand they know and trust. So, it is crucial to build this trust with them early on and personalize the content they receive. That lets customers know that the business cares about them and their interests rather than just making a sale.
The different ways to leverage email marketing and drive online sales include:
Building brand awareness and trust
Consistent Branding
Valuable Content
Personalization
Testimonials and Social Proof
Utilizing Email Marketing tools. Tools that companies can effectively use include:
Email Automation
A/B Testing
How to Harness Email Marketing for Lead Generation?
Lead Magnets
Lead magnets are valuable incentives offered to prospects in exchange for their contact information, such as their email address. They help attract and capture leads by providing value that addresses their pain points. Here are steps to create effective lead magnets:
Identify Your Target Audience
Choose a Format
Create Compelling Content
Design and Branding
Optimize Landing Pages
Email Opt-ins and Subscriptions
Email opt-ins and subscriptions work similarly. Customers give their information and permission to receive emails regarding your brand. The steps to get subscribers to opt in and subscribe are set out below:
Opt-in Forms Placement
Clear Value Proposition
Single vs. Double Opt-in
Segmented Email Lists
Email Sequences and Automated Workflows
Automate your emails so they are sent out in a specific order, from when leads subscribe to the email list until after purchase. The order is set out below:
Welcome Emails
Nurturing Campaigns
Abandoned Cart Follow-ups
Re-Engagement Campaigns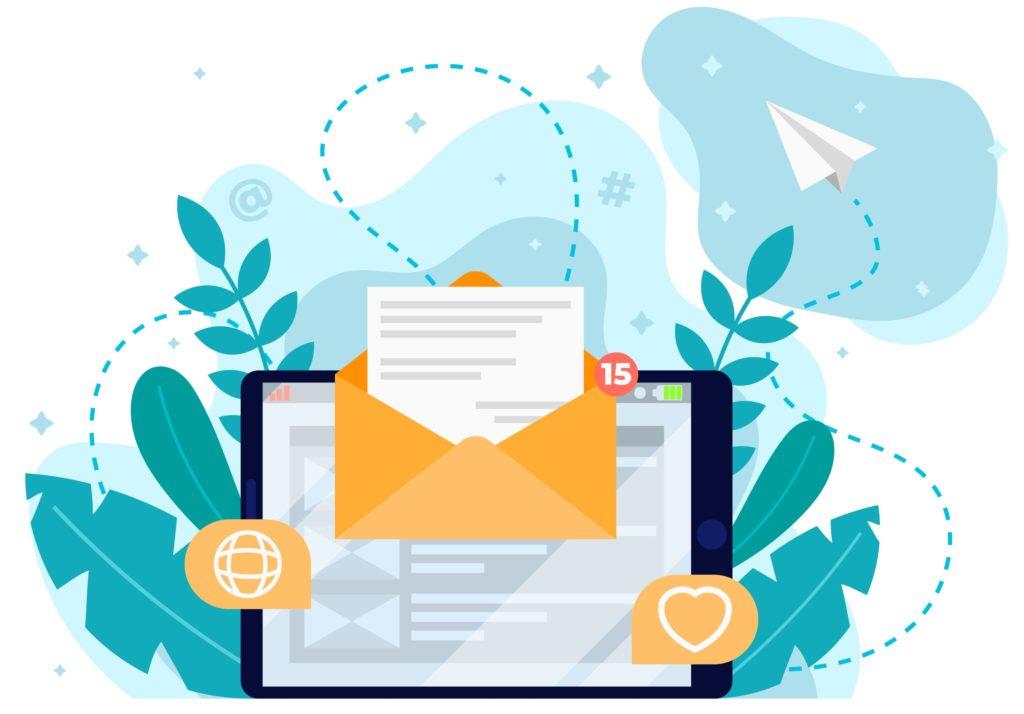 Helpful Email Marketing Examples
1. Abandoned Cart Emails
Subject: Complete Your Purchase – Take Advantage!
Hello [Customer],
We noticed you left something in your cart. Be sure to take advantage of your selected item! Click the link below to return to your cart and complete your purchase.
[Return to Cart CTA]
As a thank you for considering our products, enjoy a special 10% discount with code ABANDON10. Hurry, this offer expires in 48 hours!
Our friendly customer support team is here to help if you have questions or need assistance.
We appreciate your interest in our products and look forward to serving you soon.
Best regards
[Company Name]
2. Flash Sales or Limited-Time Offers
Subject: Hurry! Flash Sale Ends Soon!
Hello [Customer],
We have an exciting announcement! For a limited time, we're hosting a flash sale you won't want to miss. Get 25% off on select products and enjoy incredible savings.
Shop now to take advantage of this exclusive offer before it's gone! Visit our website or click the link below to explore the discounted items and add them to your cart.
[Shop Now CTA]
But hurry, this flash sale ends [date/time]. Don't let this opportunity slip away!
If you have any questions or need assistance, our dedicated team is ready to help. Contact us through our website or give us a call.
Thank you for being a valued customer. Happy shopping!
Best regards,
[Company Name]
3. New Product Announcements
Subject: Introducing Our Exciting New Arrival!
Hello [Customer],
We are thrilled to unveil our latest addition: [Product Name]. This innovative product is designed to [highlight critical features/benefits].
Be among the first to experience this incredible release! Visit our website or click the link below to explore [Product Name] in detail and place your order.
[Discover Now CTA]
Stay ahead of the curve and elevate your [specific area or industry] with this game-changing product. Limited quantities are available, so don't wait!
If you have any questions or need assistance, our knowledgeable team is here to help. Reach out to us through our website or contact us directly.
Thank you for your continued support. We can't wait to hear your thoughts about [Product Name]!
Best regards,
[Company Name]
4. Exclusive Loyalty Rewards and Promotions for Subscribers
Subject: Exclusive Rewards and Promotions Just for You!
Hello [Customer],
As a valued subscriber, we want to show appreciation by offering exclusive loyalty rewards and promotions. Get ready to unlock incredible benefits!
Enjoy special discounts, early access to sales, and personalized offers tailored just for you. These exclusive perks are our way of saying thank you for being a loyal customer.
Start saving now! Visit our website or click the link below to explore the exciting loyalty rewards and promotions.
[Explore Now CTA]
Please take advantage of these exclusive offers while they last. It's our little secret, exclusively for our subscribers like you.
If you have any questions or need assistance, our dedicated support team is here to help. Contact us through our website or reach out directly.
Thank you for your loyalty and continued support. We're delighted to have you as part of our exclusive community!
Best regards,
[Your Company Name]
5. Personalized Product Recommendations
Subject: Product Recommendations Just for You!
Hello [Customer],
We have taken the time and curated a selection of personalized product recommendations explicitly tailored to your preferences and interests. Discover new must-have items that we know you'll love.
Please browse our recommendations below or click the link to explore the entire collection. Enhance your shopping experience with products that align perfectly with your style and needs.
[Explore Recommendations CTA]
From fashion to home decor, we've got you covered. Take advantage of these personalized suggestions created exclusively for you.
If you have any questions or need further assistance, our friendly team is here to help. Reach out to us through our website or contact us directly.
Thank you for choosing us as your go-to shopping destination.
Best regards,
[Company Name]
Best Practices for Successful Email Marketing
Specific best practices can be implemented to enhance the outcome of your email marketing. Applying these practices to each email will ensure a higher rate of people opening their emails and seeing your products and services.
These practices are the processes in place before you even start sending out emails. Even the sign-up forms on your website can affect whether or not people sign-up for the emails you will be sending out.
These email marketing best practices include:
Build a Permission-Based Email List
Optimize Email Deliverability:

Using a reputable email service provider
Keeping your sender reputation clean
Regularly monitoring and managing email bounces and unsubscribes

Mobile-Optimized Design
Clear and Compelling CTAs
Monitor and Analyze Results
Designing your emails to be mobile-friendly and implementing these practical strategies allows you to leverage email marketing to drive online sales, nurture leads, and build lasting customer relationships.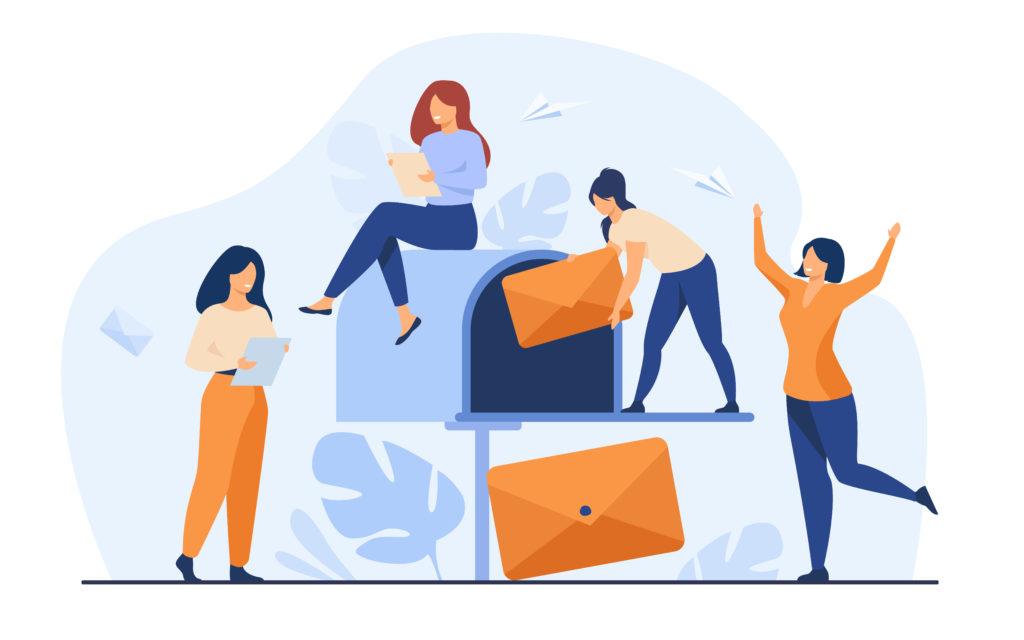 Frequently Asked Questions
How can email marketing aid in the creation of leads?
Information about potential customers, including name and email address, is gathered through the opt-in form. A database for email marketing contains that data to use in future email campaigns.
In what ways does email marketing promote sales?
Emails can grow customer engagement (via newsletters), increase revenue, tempt new clients, build brand awareness, and reward dedicated customers. They strongly emphasize communication and understanding with current and potential customers.
What are the top four advantages of email marketing?
Advantages of email marketing:
Low prices. The cheaper cost of email marketing, compared to other marketing types, is one of its most evident benefits.
Reach a crowd that is already interested.
Deliver customized communications to promote sales
Getting started is simple.
Final Thoughts
Email marketing holds immense potential and is pivotal in online sales and lead generation. It builds brand awareness, drives website traffic, and promotes products and services.
That helps to educate customers and capture and nurture leads by providing actionable insights through analytics. It makes it an essential component of any comprehensive marketing strategy.
We hope this comprehensive guide to the power of email marketing in online sales and lead generation has provided valuable insights and actionable strategies for your marketing efforts.
Remember to continually refine and optimize your email marketing approach based on data and feedback to maximize its impact on your business.