Running a successful business organization in the digital era calls for several lead generation techniques- because website visits are equivalent to walk-in customers and you need to know about how to increase leads by 50%.
No matter which sales funnel the marketing and sales team of your business follows- Business to Business (B2B) or Business to Customer (B2C), generating leads has risen to be a necessity nowadays to boost sales.
This article elaborates B2B lead generation techniques such as content marketing, social media marketing, search engine marketing and effective Call-to-action has proven effective with real life examples and how a special lead generation tool can benefit your company.
What is B2B Lead Generation, and why do we need to increase leads by 50%?
According to Salesforce, 68% of companies have not identified or attempted to measure a sales funnel. The same survey shows – around 79% of marketing leads never converts into sales.
Business-to-business or B2B lead generation refers to identifying and attracting potential customers for your product or service. For companies adapted to B2B Marketing, these activities are essential to the sales and marketing departments.
Coming up with B2B lead generation techniques is the first step every business must partake in before making a proper sales pitch. To identify potential customers, you must first know who your target audience is.
You can identify target audiences by evaluating whether they show interest in the services and products your business offers. How can you know? By checking if they meet your ideal customer profile (ICP).
ICPs generally share a common pain point or problem your product is trying to solve. Once you know they are taking interest, the goal is to gather information from these contacts. This information is then fed into the respective B2B sales funnel. The lead can then become a customer with a sale.
B2B leads generation usually falls under the banner of advertising; however, the techniques and tactics aren't exclusively in integration with paid channels and networks. Both online and offline channels that generate interest and bring visitors to your website or business can be classified as lead generation.
Now, why do you need B2B Lead Generation?
In order for a business to succeed, B2B lead generation is a fundamental and pivotal practice. As per the old school rules, sales happen with the representatives reaching out to customers directly.
As the digital age ushered in, companies gradually switched lanes to various B2B lead generation techniques to increase leads by 50%.
With inbound marketing, you're not trying to force your product on potential customers and interrupt them in their everyday lives. Instead, you're attracting the right people to you. The result is higher quality leads with a greater chance of converting into paying customers.
With the help of B2B lead generation tools, you can obtain a thorough report that shows which areas the potential customer spends most of their time in. This approach increase leads by 50%, and in turn, the sales pitch can be personalized.
Lewis Bruford, Sales Manager at haart says, "For me, pitching is all about relationships! Building trust and being honest. Rather than focus on the product, focus on how the product can help the end-user."
B2B Lead generation tactics rely heavily on a well-designed website that is fully optimized and designed to generate interest in the services your business offers.
How is B2B lead generation conducted?
Several different sales and marketing activities conduct B2B lead generation, which helps to increase leads by 50%.
The sales technique in brief include-
Cold Calling: This involves B2B prospects to describe their products and services and qualify them for future contact, either manually or via automated calling techniques like callback technology and software.
Email: This includes providing information via emails that are sent out by automated email platforms.
Social Media Leads: This includes following and engaging with customers over social media platforms like Instagram, Facebook, LinkedIn.
Cadences: The combination of all the above-mentioned techniques is known as Cadences, which effectively increases leads by 50%.
The marketing techniques include:
Growth Hacking: In this technique, B2B marketers incorporate growth hackers to implement unconventional methods to generate demand and growth. Incentives, contests, and free tools fall under this category.
Content Marketing: This is a very important lead generation tool and will be discussed more elaborately later in this article.
Account-based marketing (ABM) involves marketing professionals identifying and contacting key decision-making factors within a specific company to create personalized marketing campaigns.
10 Lead Generation Strategies and Techniques to increase leads by 50%:
1. Content Marketing:
Content Marketing is the flag-bearer of lead generation tools. It is a form of marketing and focuses on creating, publishing, and distributing content for a target audience, online.
It is a strategic and calculated approach to delivering relevant, descriptive, informative content to the targeted audience to expand a business, to increase leads by 50% and audience interaction vis-a-vis increasing the leads.
Content writing has become immensely important for business purposes since entering social media marketing has become inevitable. Owing to its consistency and unique nature, it is the present and future of the marketing world.
Provide a high-quality copy that speaks to the needs of your target audience and results in a more interesting and informative engagement. This will improve the Search Engine Optimization(SEO) of your website. Increasing your website's search engine rankings is at the heart of SEO, which leads to an increase in the number of potential leads that visit your website.
How to Approach?
To get an increased number of sales, it is very important to win in the SEO game, which inevitably calls for ironclad content marketing strategies. According to CSO Insights 2019, organizations that develop content marketing strategies score 27.1% higher leads and achieve 18.1% higher sales than those that do not.
The popular content marketing tools include Ahrefs(keyword research, backlink analysis, competitor tracking) and Accuranker (keyword ranking analysis), which can help you stay ahead of the competition. They are known to increase organic traffic and generate more leads.
For instance, Investopedia is one great example of content strategy, if you have ever googled any question related to financial investment, you have probably come across this website. Investopedia's content strategy brings in more than 33 million visitors per month.
2. Social Media Marketing:

2021 is the age of social media campaigning. Lead generation can be refined through social media since a targeted approach is possible. Marketing professionals believe that social networks such as LinkedIn can generate leads for their businesses.
It is also very effective to advertise on social media, including Facebook, Twitter, and Instagram, especially since so few people do not have an account with these sites. Because of the targeting options, these sites provide highly targeted advertising. For example, you can specify the location, gender, age, and interests, among others, and provide a personalized portfolio for your products.
There is no doubt that social media can be very effective in increase leads by 50%, but it is difficult and requires a well-planned strategy. Social Media Marketing is a very popular course among budding marketing strategists.
However, it is still a great platform for B2B lead generation. With regular posts, quizzes, polls, and Q&A sessions, social media provides an excellent platform for customer engagement and redirects them to the official website of the organization the page belongs to.
According to Content Marketing Institute's report, 96% of B2B marketers use LinkedIn for organic content distribution and 83% for paid social, making it the top most-used platform in both content distribution types.
3. PPC: Pay-Per-Click: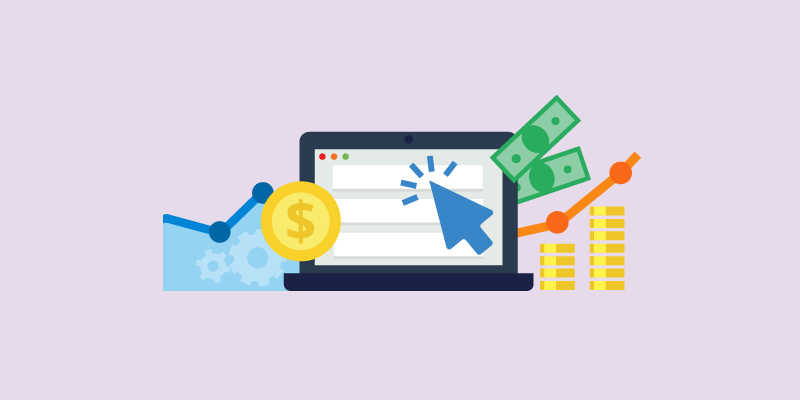 As for content marketing and social media marketing, lead generation usually takes comparatively more time. However, PPC or Pay-Per-Click has proven to be the fastest mode of lead generation for B2B marketing.
A recent report suggests that 45% of small businesses invest in pay-per-click advertising. Small businesses with more than 50 employees, 74% mostly invest in PPC advertising.
However, it is to be kept in mind that people are usually against such advertisements and block such advertisements, banners, and clickable ads. As per the GDPR laws, people can permanently block ads from your website and have full control over their personal data.
Apart from that, Google Adwords is used the most frequently. This platform allows you to advertise across the entire Google network to easily visible the company advertisements to the target audience. Three possible routes are listed below.
The Search Network:
Often, search results advertisements appear at the top of results when you search for something on Google. Search intent already exists in the search network, which is one of its best features, which means that when a customer goes for a google search concerning your organization, they already intend to buy your service.
The Display Network:
A variety of websites display such ads to their visitors after they have agreed with Google to serve their promotional advertisements. It is possible to create these ads using Google's automated visual advert generator; this eliminates the need to create multiple ads for different sizes. CPCs(Cost-per-Click) on these typically are lower, but the conversion quality drops subsequently.
Remarketing:
Remarketing works pretty similarly to the Display network, but the advertisements target customers who have made a previous purchase from the company. This procedure and technique are often referred to as Retargeting.
4. More Sharing In the Social Circle:
Gaining a large audience is always important for a company to grow its audience and customer base on Social Media. Every time you post something on social media, the marketing team can ask for more shares from the audience to grow the customer base and for the content promoted to go viral. It's a great strategy for B2B marketing to get more conversions without spending more on marketing.
For example, businesses that use Instagram as the primary marketplace use phrases like "Share with your friends," "Like, Comment and save the post," or for instance, when customers want to ask for the price of something, they would have to comment to get redirected to their DMs. This automatically boosts organic traffic and visits to the page and, more importantly, customer engagement.
For Twitter, the marketing and sales team asks their audience to retweet and share their content as much as possible for more customer engagement and lead conversion. A viral marketing campaign occurs due to great content being published and requires a little help with sharing, reblogging from acquaintances without the burden of any extra cost.
Sharing on Social media has reportedly been known to increase leads by 50%. More sharing means more engagement which ensures continuous lead generation and conversion. So undoubtedly, this acts as a very important and sustainable lead generation tool.
5. Make a factual call-to-action prompt
Call-to-action is the key predecessor to the lead generation process. The number of leads generated is directly proportionate to the efficiency of the call-to-action prompts. So one of the most important tactics to increase leads by 50% is creating factual call-to-action prompts instead of just using words.
Use the figures highlighting your achievements and USP(Unique Selling Property) to prompt your leads or prospects. As numbers always add a reliability factor to any information piece, this works more efficiently than simple words. So create prompts like 'Buy from the company which 2000+ customers prefer' instead of a 'buy now' prompt.
Customers have become very rigid over the years. For the organizations to grab their attention, they have to induce the reliability factor through every direct or indirect communication with the customer. Call-to-action is also a form of contact between the customer and the organization. So they should include facts and figures in the prompts.
For instance,
In this ad copy from ClickUp, even if you don't watch the video, the ad copy offers a lot of CTAs on its own.
Why did it work?
The offer is clear
The 'Learn More' CTA assures the audience that they will know more before paying or committing.
6. Target emotions to get more leads
These days marketers target the emotions and senses of the customers. When the marketers tingle the senses and emotions of the customers to gain their attention and increase the sales figures, it is called sensory marketing. It is used by a lot of big companies like Zomato. It is based on customer behavior and psychology.
In order to increase your leads and sales, create a feeling that the customer needs your product/service, and it is one of the things that is missing from the customer's life. It is a tough job to achieve this goal as humans are very complex. But apparently, it is easy enough that a huge number of marketers use it.
Companies use a strategy very frequently. They exaggerate the stock sale of a product with good figures of sales and popularity so that more leads and customers get attracted to at least try out that product once.
For instance,
Coca Cola's "Choose Happiness" promotion back in 2015 was a powerful example that made consumers share happy memories and experiences.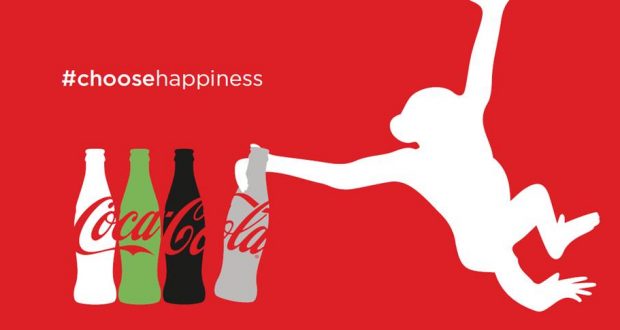 7. Use trending features
The business world is very dynamic. Therefore every organization should aim to be dynamic with its tactics and be on its toes all the time. Organizations should use trending features for lead generation like popups. There may be a lot of articles around the view that popups annoy viewers/customers. But the fact is popups work very well.
Customers feel attracted by the popups at the back of their minds, and many of them open the pop ups and fill in the desired information. A feature similar to popups is the slide-in feature. It is less annoying for the customers and works very well in lead generation.
The key point in this tactic is that even though some trending features seem annoying to the customers or prospects, try to use them wisely and use them to your benefit. These features are trending for a reason, so do not shy away from generating more profitable leads.
8. Engage more trusted websites for backlinks
Backlinks mean the reputed websites are sending customers or prospects to another company. It is an expensive tool to increase your organization's lead generation, but it is one of the quickest ways to attract strong leads. Identify reputed and popular websites which have a lot of website visitors. Engage them for backlinks.
Reliability is the key to generating leads and attracting prospects. This tactic induces reliability as the website acting as the backlink has already established a strong and reliable relationship with the customers and leads.
The tactic makes the paying organization use the popularity and reliability of the backlink to generate leads for themselves.
9. Strategize your cold emails better
Cold emails are the ones where there is no familiarity between the sender and the receiver. In such situations, the relationship between the prospect and the organization has to be developed through these cold emails.
The first thing you should do is create a personalized email. Try to make the email such that it engages the prospect once they read it. Make the beginning very attractive to make sure that the prospect reads it.
The next thing which you should do is follow up. You should send at least 3 follow-up emails to create a place in the customer's memory. Everyone is so busy these days that only one cold email is not enough. You need to hammer your brand name into the customer's memory.
10. Make your website informative
Customers do not buy anything without researching it. They read a lot of information about the product or service they plan to buy. They start their research months before even buying it for real.
Your website should be very informative(not boring, though) and should be the source of all the facts and figures that the customers want to check before making the burning decision. This induces convenience in the buying and research process. This helps the organization to create a good impression on the customer.
One tool to capture more leads – Limecall
LimeCall is a very important name in lead generation, conversion, or any marketing strategy that involves procedures to increase customer engagement. It is the leading lead generation tool in the market right now.
LimeCall provides lead management and lead generation tools to convert website visitors into customers. It is indeed one of the best ways to generate demand for various businesses. Monitoring calls can help businesses improve their customer service and sales techniques. LimeCall provides its clients with high-level security. Customer support is available 24*7.
With its callback technology, follow-up calls and one-to-one customer conversations are also made easy by LimeCall, increasing customer engagement and contributing to increased lead generation. On top of that, you don't have to provide your credit card information during the free trial period.
Visitors to this tool can make free calls within 30 seconds of asking a question at any time they wish. Limecall uses tools such as Click-to-Call, Call Tracking, Voice Automation, and Call Scheduling to build the most effective approach to transform prospects into customers.
Conclusion
The hierarchy of the various processes goes as follows. Good call-to-action leads to an increase in the number and quality of lead generation. The quality and number of leads are directly proportional to the sales figures. Therefore all organizations should focus on improving their call-to-action prompts and lead generation tactics.
They should use such tactics, which are a win-win for the customer as well as the organization. They should not be such that the organization makes fake promises and guarantees to attract more leads or prospects.
Try LimeCall: Get for 0 $ for 14 days without providing any credit card information. Check out limecall's Pricing.
Learn to capture leads with callback technology.
Share the knowledge: If you find this article useful, share it with other marketers and sales ninjas you know.