Did you know that a well-integrated system will not only reduce the energy consumption of the organization but will also allow for drilling down into valuable customer data? The present-day organizations are relying a great deal on business integrations for their growth.
Using great Hubspot CRM integrations allows organizations to leverage their existing processes, people, technology, and information in order to stay ahead of the competition. Therefore, today's organizations are integrating with different platforms to bridge the gap between multiple business functions.
Why is tool integration important in the first place?
Businesses can struggle when it comes to managing the ever-expanding data they are collecting from their people, clients, and suppliers. Especially if the business is growing rapidly.
When your company starts to grow, it is important to decide what you need to invest in – an all-in-one system or several applications for several purposes. However, everything depends on the features, and the purpose you are going to use them for.
When your systems and processes aren't aligned, it can be very time-consuming to manage everything individually. By effectively integrating your systems, you will reap the benefits of increased efficiency and effectiveness in your processes.
Given the benefits of an "all-in-one" system, they are definitely worth considering. However, often their costs are over-the-top which the start-ups can hardly manage to afford. Probably, this is the reason many start-ups tend to go for single tools.
But thanks to the technical innovations which have made it possible for SMEs and start-ups to make the most out of their investments in the all-inclusive system.
By integrating the tools, you do not need to migrate the data from one place to another, as it can be done automatically. You don't need to switch between the systems, and you can keep everything in one place.
Key Benefits of Tool Integrations
Instead of investing in several other applications and tools, it is always a great idea to integrate. There are quite some benefits that come with the tool integrations as well. Here are they:
Increasing the productivity of your sales team
Automating repetitive tasks in your organization
Reducing IT- and HR-related costs
Accessing relevant information quicker
Closing more deals in less time
Improving customer experience
Some of the other benefits that you might enjoy with tool integrations are:
Savings on Cost and Storage – Storing information can cost you a lot these days. Purchasing cloud and drive storage costs a fortune, and might rob you of your business capital. So, it is always a great idea to take advantage of the tool integration you are using. Having all your data in one central location will reduce costs related to installing, procuring, and maintaining multiple systems. Besides, the wealth of information that is collected off the back of an integrated system is easier to access, which leads to better decisions.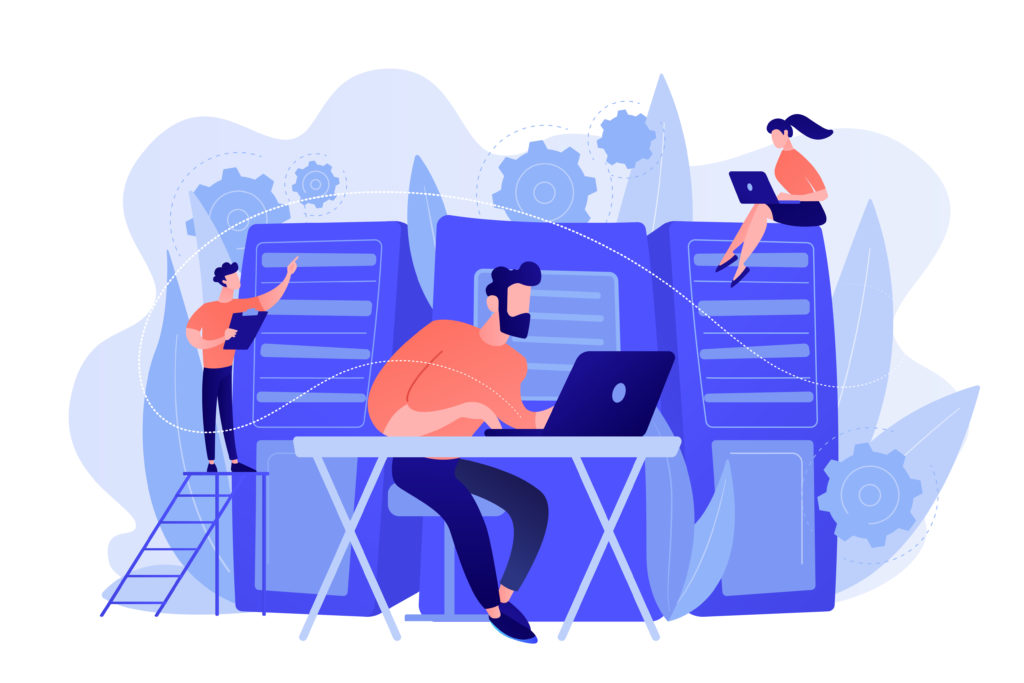 Improved System Security – Businesses are meant to deal with sensitive information then and now, but do you have any idea how to keep them secure? Though certain cloud applications promise to do so, they hardly get the job done when the time comes. By using one system, you can easily build in the security tools necessary to prevent access by unauthorized users. It will also keep all the customer information safe and secure. Ultimately your data will be safer and your system will be more secure, leading to happier and more loyal customers.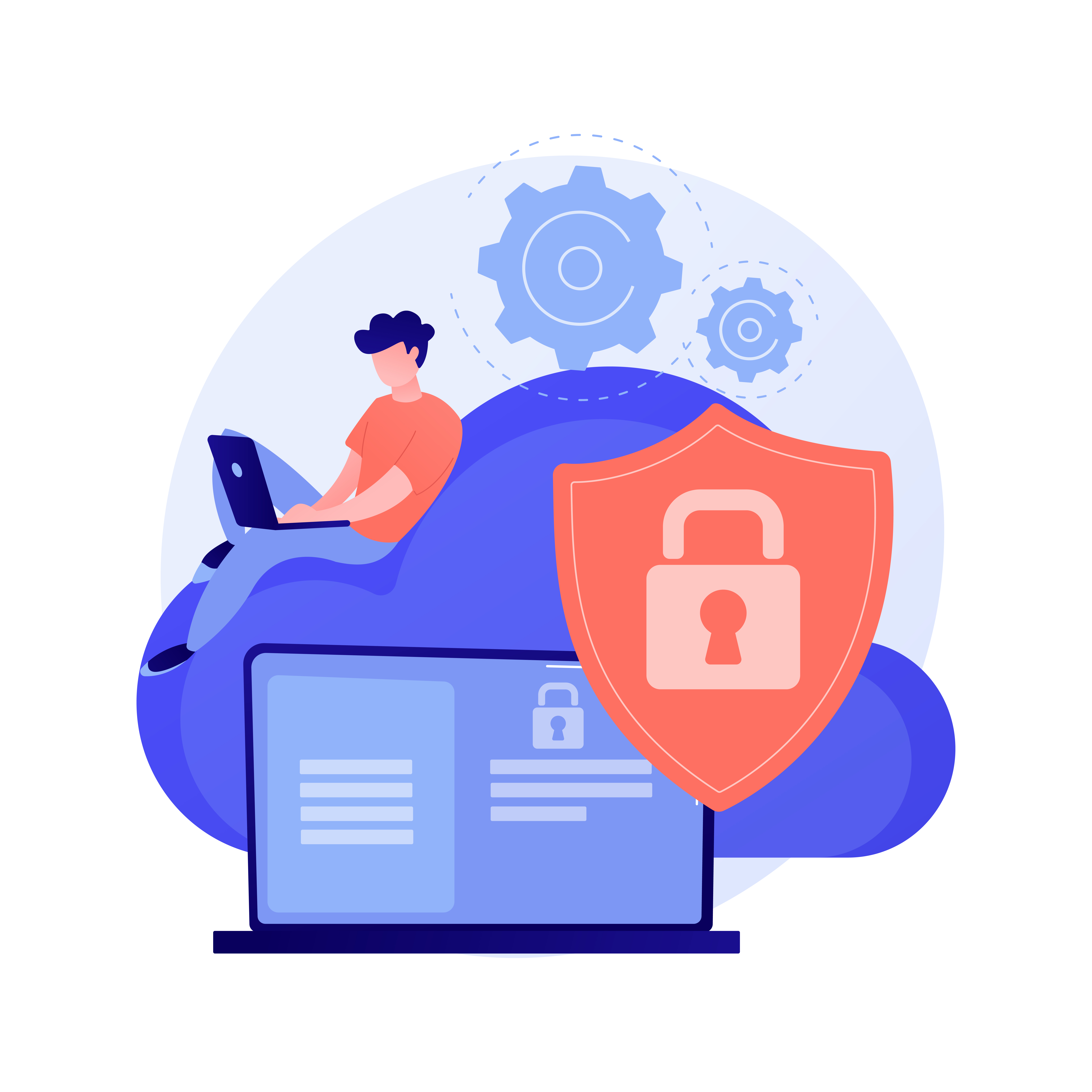 Increased scopes of innovation – An integrated system will free up more time for IT. Therefore, they may feel empowered to create innovative strategies and initiatives that will improve business and generate income. Such a system will free up more time for IT. Therefore, they may feel empowered to create innovative strategies and initiatives that will improve business and generate income.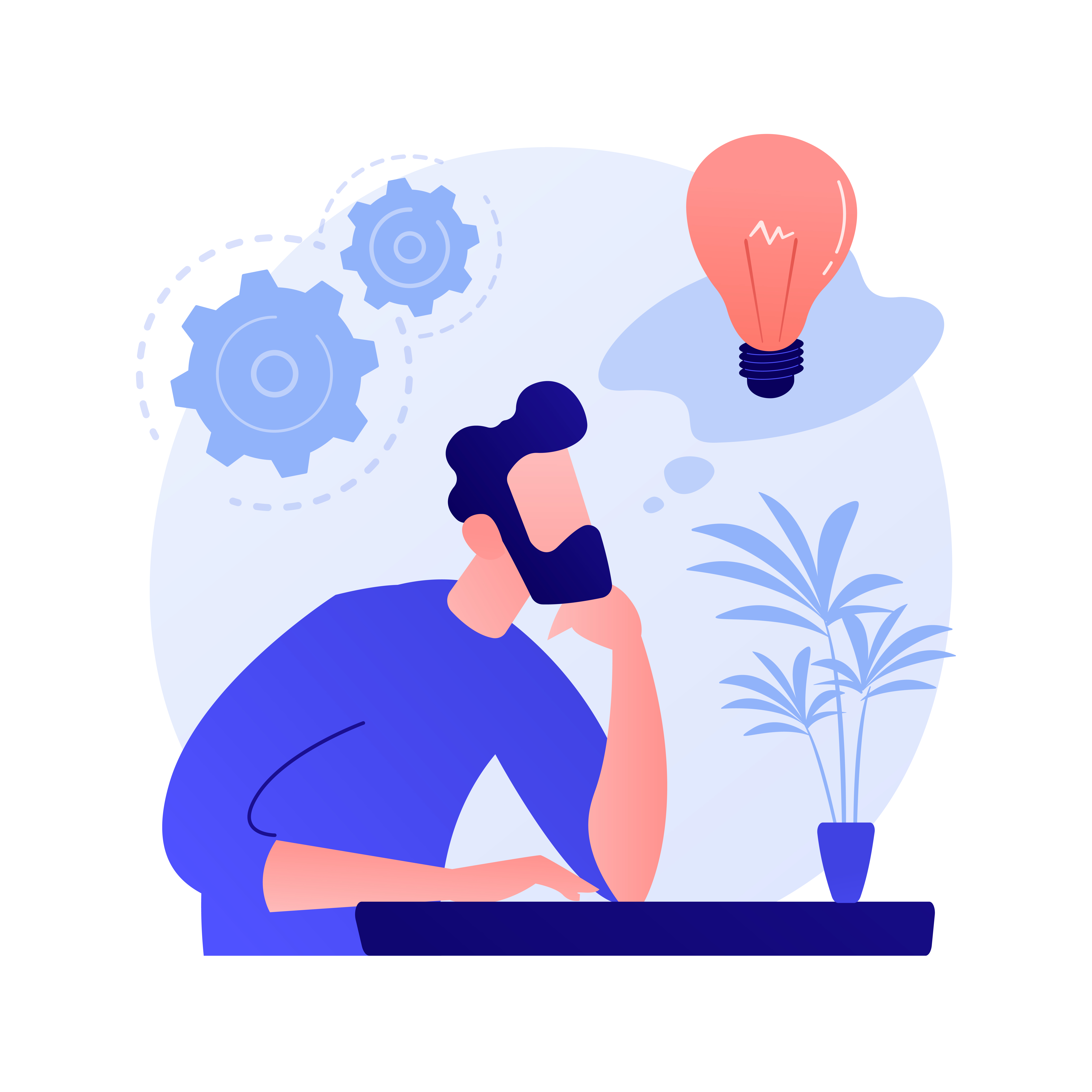 Easy for the administrators – With great system integration, the user can work from a single system and/or workstation. You do not need to have multiple devices but everything can be done from a single computer. This not only reduces the cost of employing several devices and employees but will reduce the time spent on training your administrators to use multiple tools, and ensure they have an in-depth knowledge of the integrated system.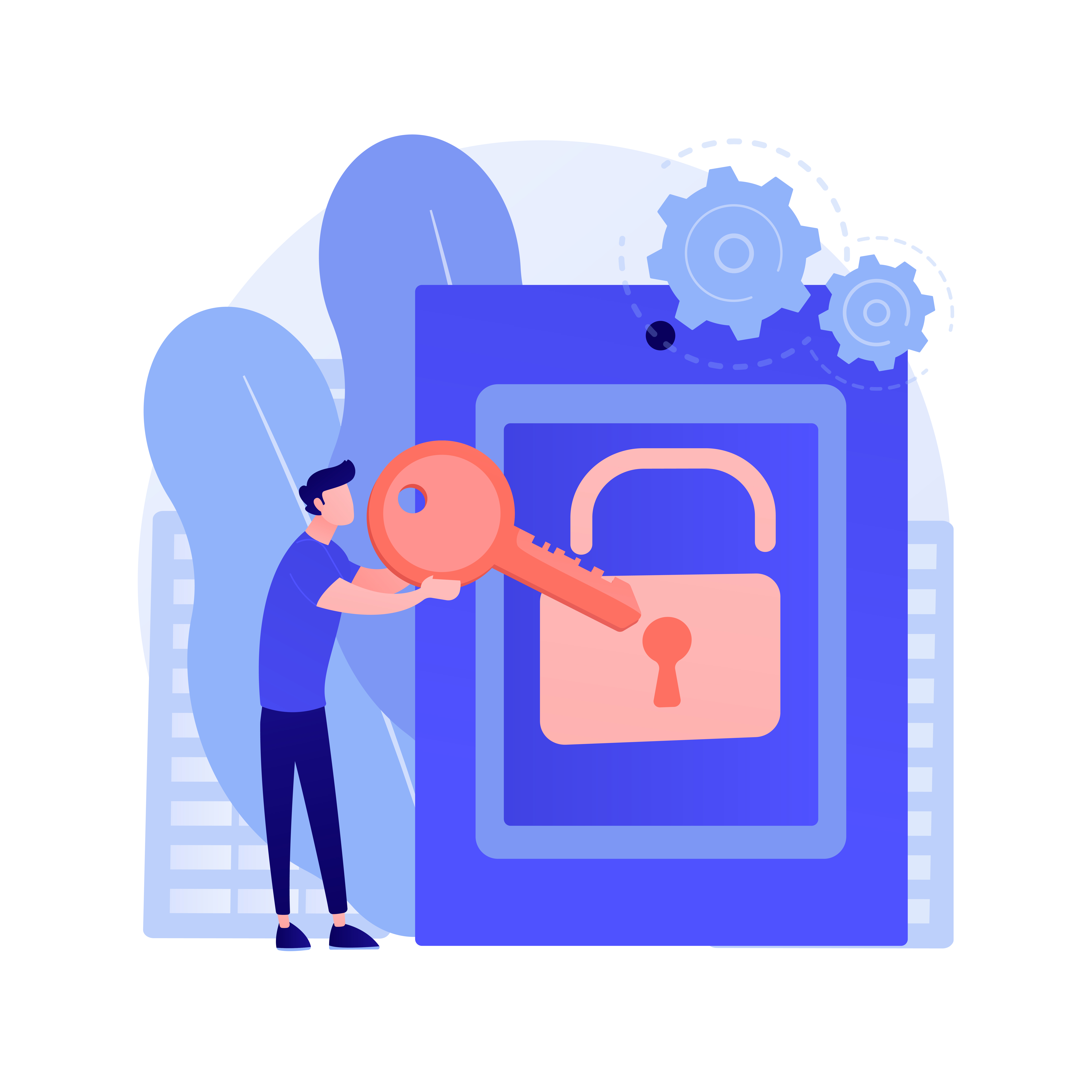 Offers better analysis – You will no longer have to rely on external tools to analyze your data. You can view the insights, data, statistics – or whatever else you are analyzing in one tool if you invest in the right one. Analyzing data in different places can be a cumbersome task whereas, an integrated system will provide faster access to current developments, figures, data; ensuring the whole process is simpler and easier to manage.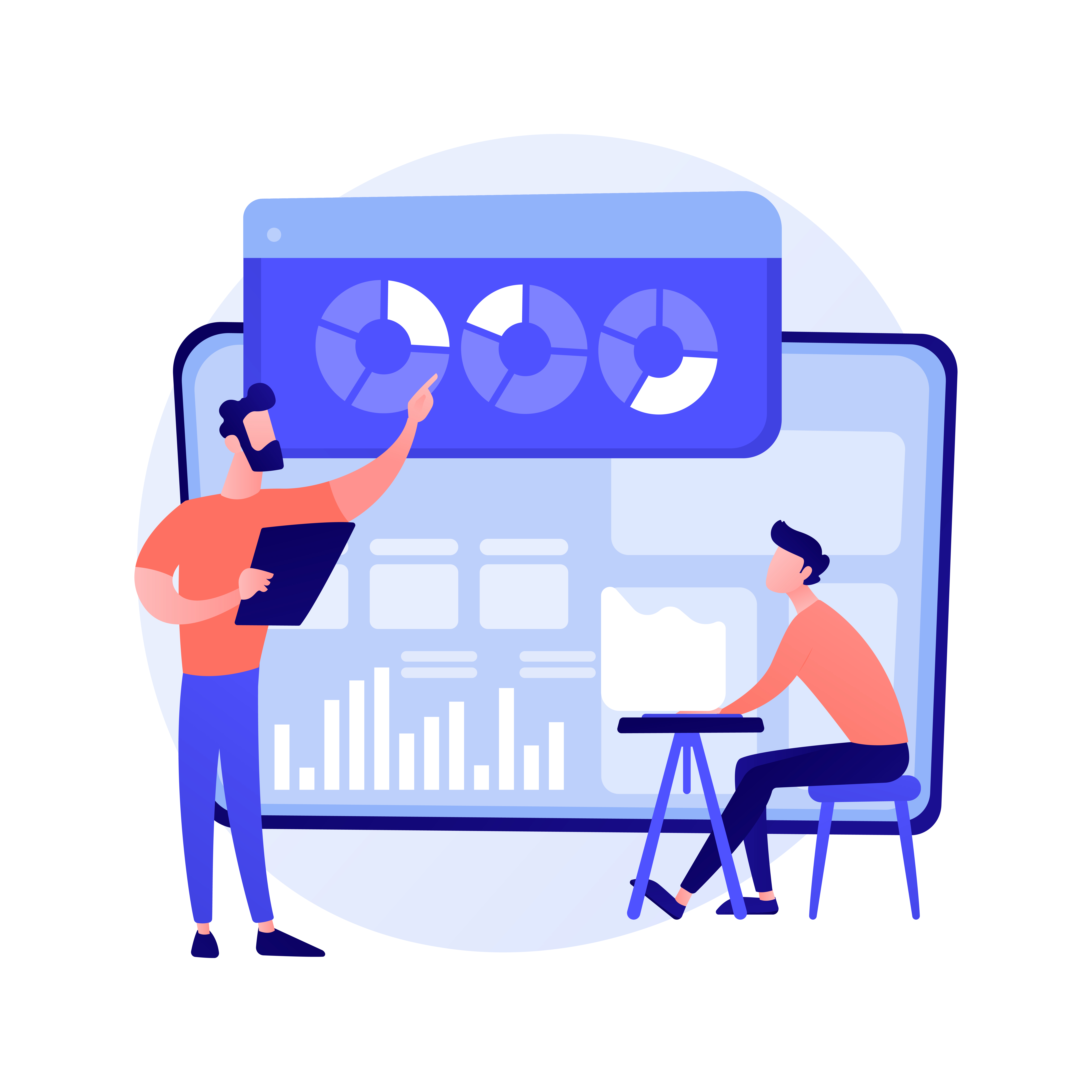 Why Integrate Your CRM With HubSpot?
Who doesn't want to level up the marketing game? Well, everyone. But not everyone is capable of managing their leads and contacts. Well, Hubspot can help you do that with their system integration. The HubSpot platform offers native integration with Salesforce or you can opt for HubSpot CRM, which is free and already built into the HubSpot platform.
Nurtures Leads and Builds Relationships – Lead nurturing boosts the volume and revenue of sales while reducing the cost of each lead. It can be efficient, effective, and easy when your CRM and HubSpot automatically help you retain a lead's interest until they are ready to buy. An integration provides you with valuable information and allows you to nurture leads and build stronger relationships and strategies.
Automates Lead Scoring and Prioritization – Having a HubSpot integration with a CRM will guide your leads through their purchase journey. Besides, it also helps your sales team to stay in sync with your leads so that they can target the leads better. HubSpot does this through lead scoring, which is a process that ranks leads based on online activities that can indicate a readiness to purchase.
Saves Sales Cycle Time – HubSpot CRM integrations can help with both issues by efficiently handling and ranking leads, sending them only to sales when they're truly sales-ready. It is estimated that a typical sales cycle has increased by 22% in the last five years as more decision-makers got involved. However, the cycle might get way too complicated if they are approached before they are ready to buy. With Hubspot, your sales and marketing teams can both contribute to the efforts, rather than placing the burden unevenly on one team or the other.
Analyzes Results with Closed-Loop Reporting – Closed-loop reporting tracks notable developments from beginning to end, letting you know what actions are bringing success and which may need a bit of tweaking. Whether you're aiming to integrate your existing CRM with HubSpot or move your contacts to the HubSpot CRM, combining the two systems can significantly increase the power, effectiveness, and results of your sales and marketing efforts.
Personalizes the User Experience – With HubSpot integration, you're able to gather more information on contacts, which you can then use to fine-tune your marketing. Such an integration lets you personalize the user experience for each contact, thus increasing the customer experience. It gives your team a more acute understanding of how to relate to contacts in all stages of the buyer's journey.
Empowers Leads and Educates Them – Lead nurturing raises sales productivity by 14 percent while reducing marketing overhead by 12 percent. Successful lead nurturing is very important when you want your leads to make the buyer's decisions. Educating your leads also means that you are letting them know about your services, and how you are capable of helping them out with their business issues. Leads are not only better educated on your products and services, but they become more confident in purchasing them.
Ensures Effective Communication – It has been proven that companies that use automation to nurture prospects typically see a 451 percent increase in qualified leads. Pairing your CRM with HubSpot can enhance the effectiveness of your communication by sending the right information to the right people at the right time. Automation can provide those leads with well-timed, relevant information that guides them further through the purchasing process.
How to Choose the Perfect CRM?
Every business has different criteria when it comes to CRMs. There is always a gap between what you want from a CRM, and what to get. To bridge the gap, it is important to keep these points in mind that will help you make the right choice of CRM integration.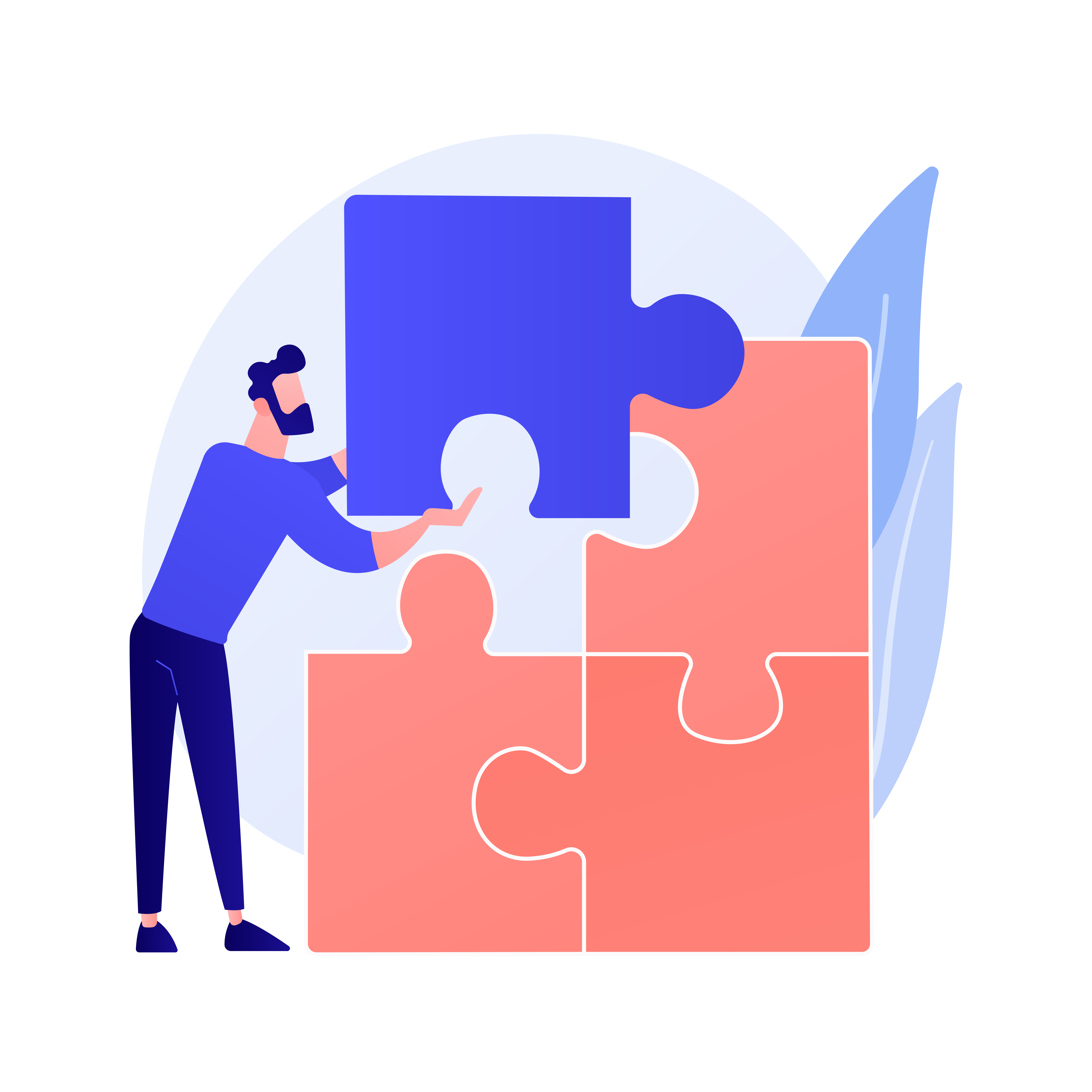 The root of your business lies in the people whom you cater to, and thus, how you manage them is crucial. However, in order to manage your contacts with them, you must know about their needs and journey. Once you know who your ideal buyers are, and what they need from your CRM's contact management features shouldn't be a bigger deal. So, before going for any integration, get to know about its contact management feature.
Automation and integrations
Automating processes will increase employee efficiency and make them happier and help ensure things like communication don't fall through the cracks. No CRM does it all. A healthy selection of third-party integrations can connect department functions and boost data collection power, creating a more complete customer profile.
Does the integration you have chosen have a reporting feature? It is very important to measure your metrics especially if you run campaigns. If you don't measure it, you can't manage it. What do you want to measure? How about forecasting? Ideally, your CRM is able to report on any data point you can collect – sales by rep, sales cycle, average value, loss reasons, and dozens of others.
Though it might sound like a very nominal feature, the ease of use of integration ensures the complete root of customer experience. If a user can log in the first time and get a good sense of how the basics work, you have almost accomplished the mission; but not everything will be as breezy. Providing in-app directions, definitions, and help articles is a must and will help with the more advanced features. Regularly available support and onboarding options also contribute to a more productive user experience.
It is not possible to offer smooth and flexible services without proper customization from time to time. Your CRM should work as your business works. Just like you make adjustments from time to time in your business, you should choose a CRM that would allow you the same. Company-specific terms, data requirements, processes, and the apps you use are particular to how you operate. CRM software should accommodate your company as much as possible.
7 Hubspot CRM Integrations to Increase Sales FAST
HubSpot offers seamless integrations to popular marketing, sales, and lead generation tools. These integrations open scopes to more features and functionality that you'll need as your business grows. Here are some of the top picks for you.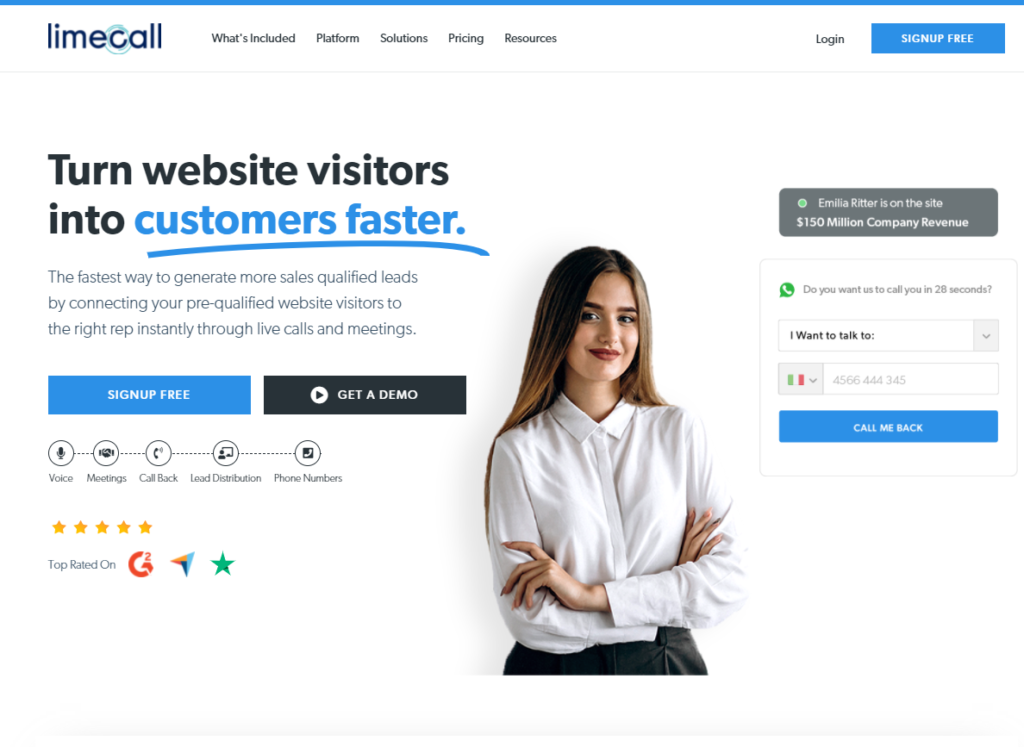 It is a telecom-integrated CRM that aids customer relationship management systems to a great extent. It comes with an intelligent CRM. It helps to personalize and automate customer experience and provides in-depth analytics to ensure you are moving your business in the right direction.
The CRM ensures an automated and personalized experience that limits oversight and increases productivity over time. It is custom-built for your industry and can be built according to your business needs.
Having it also aims to increase your customer experience over time. Your channel of communication doesn't really matter as all the calls will be analyzed and recorded for communication purposes.
Besides, it is also powered by CRM Analysis and Reporting feature that allows you to conduct an in-depth analysis of your activities in order to measure the true ROI of your marketing efforts and visualize their real impact on your sales.
Pricing: Starts from $35.00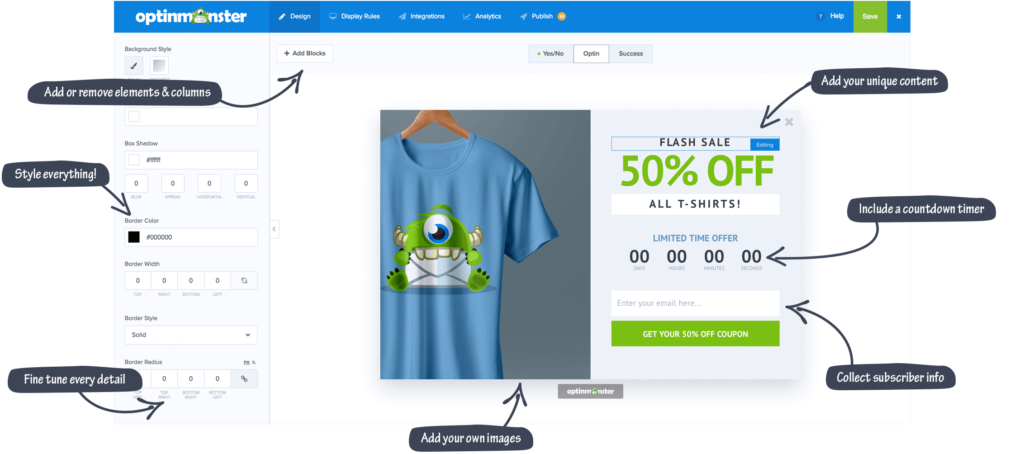 OptinMonster is known to be one of the effective CRMs that aids in conversion optimization, and ultimately helps to boost leads and sales. Moreover, it seamlessly integrates with HubSpot. With it, you can create high-converting optin forms and lead generation campaigns for your site such as popups, floating bars, slide-ins, gamified wheels, and more, to convert traffic into subscribers and sales.
If you are someone who tends to create campaigns then and now, then OptinMonster can help you save time and energy. Moreover, their easy-to-use interface and simple navigation allow you to modify and customize your brand's unique voice, style, and message.
Besides, OptinMonster lets you integrate the HubSpot tracking cookies to track the user's journey, and notifies your sales team about it. Once your sales team is aware of the lead's journey, they can throw in offers and discounts on their way to help them make a purchase decision.
There is no need for switching applications. You can have important customer data within reach and use it to handle a well-tailored conversation with a customer. To add to this, you can add a chat transcript to a given contact or send a customer contact form LiveChat to HubSpot without mishap.
Pricing: OptinMonster Pro and Growth plans that start at $29 per month (billed annually)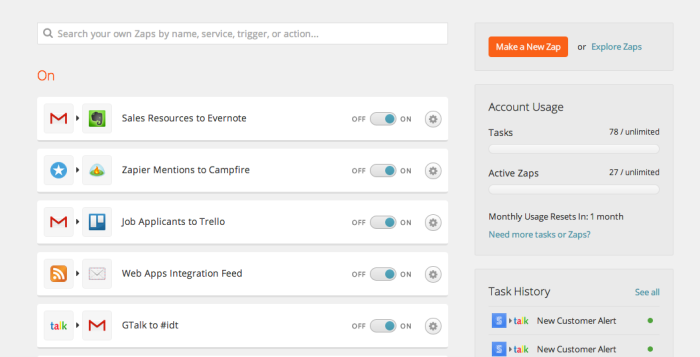 To automate your workflow and ensure great productivity, a CRM like Zapier moves info between your web apps automatically, so you can focus on your most important work. With it, you can integrate, automate, and innovate without much hassle.
Zapier lets you connect to 3000+ apps and tools to create quick and easy workflows. You can connect your marketing and sales apps and create automated recipes called zaps. This way, you can cut out manual tasks that take up most of your time.
Zapier lets you connect HubSpot with thousands of the most popular apps, so you can automate your work and have more time for what matters most; no code required.
Pricing: Starts from $19.99
By signing up for Google Ads, you get access to the largest ad network in the world to promote your business. Google Ads lets you target your customers with highly relevant ads to maximize sales and leads.
With the HubSpot integration, you can boost your revenue by tapping into the largest network of online advertisers who bid for your ad space. This not only boosts brand awareness but also increases ROI and revenue.
HubSpot will let you know who your potential customers are, and help you create highly targeted audience filters that automatically sync with your Google Ads account. Moreover, you can use HubSpot to run the rest of your marketing so the customer's journey will remain consistent.
Pricing: Starts from $1 to $2 per ad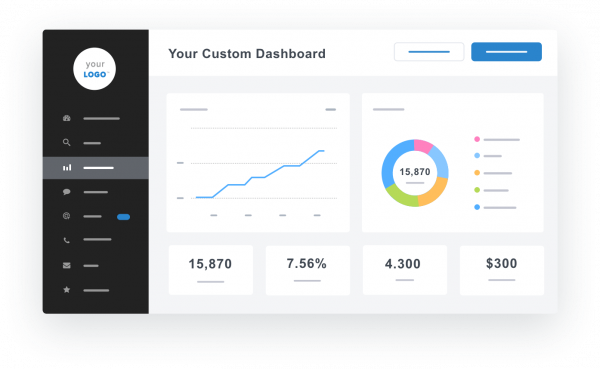 Do you want to create branded emails, sell products, build a website, and make it easy for people to find you? Well, you can do it all from a single platform with just a tap using Constant Contact. Constant Contact is the best email service provider on the market. They offer a robust business email setup with a high deliverability rate.
Constant Contact's email marketing tools make it easy to stand out while you get the word out. With its Email Template Builder, you can browse hundreds of mobile-optimized templates for every purpose; be it for the launch of a new product or for promotional purposes.
Besides, you can create a 2-way channel between Constant Contact and HubSpot that will automatically pass contacts between the apps depending on where they were created or updated.
You can sync contacts between HubSpot and Constant Contact, and when the records are created or updated in either app, that information will be automatically shared with the other one without doing anything manually. You can also add a filter for any Constant Contact field or HubSpot list to sync exactly what you want and leave out what you don't want.
Pricing: Starts from $50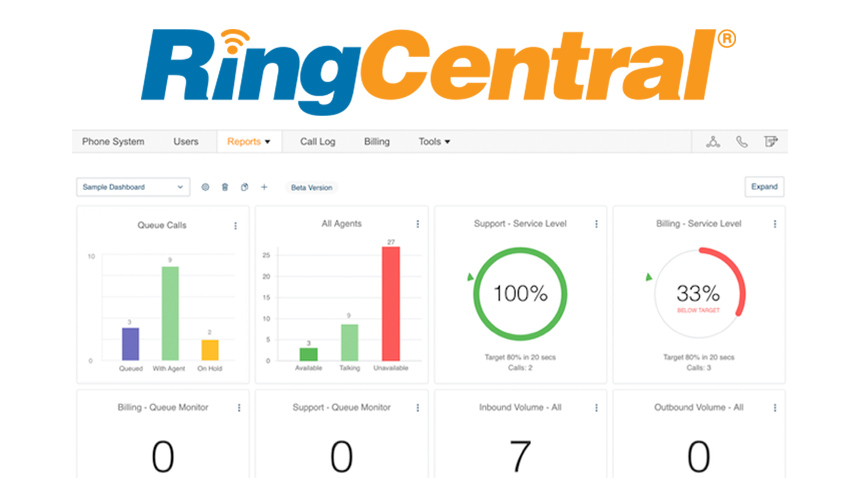 If you're managing a small business, you know all too well the importance of organization. From inventory management to customer pipelines, an organized business is a successful business. And as the business continues to grow, it becomes more difficult to stay organized.
RingCentral is a cloud-based communication system that is made for business. It is simple to set up and use. Call, text, fax, make conference calls, have online meetings, etc, anytime from any device without the need for changing different systems.
RingCentral comes with auto-dialer software to maximize your sales team's productivity and reduce downtime. This means they can connect with more people per hour.
The RingCentral Hubspot integration enhances HubSpot with a full-featured phone and dialer, allowing Hubspot users to send and receive phone calls from directly within Hubspot. It is built on top of RingCentral Embeddable, an open-source project to enable developers to easily embed a RingCentral phone into any webpage.
Pricing: Starts from $22.99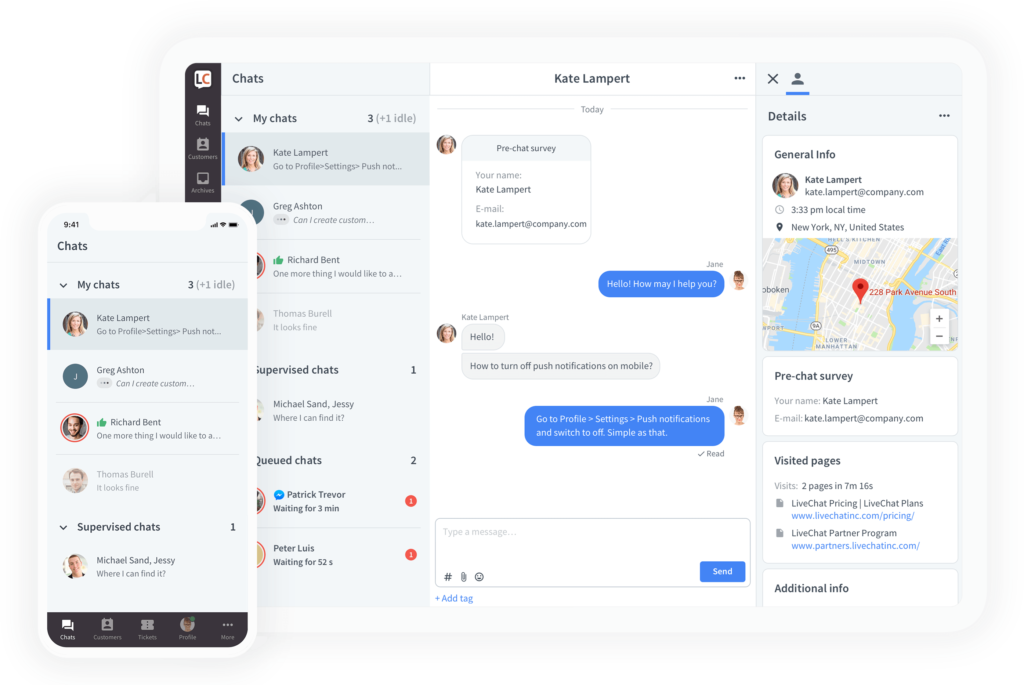 By integrating LiveChat with HubSpot, you can have new leads sent to your HubSpot pipeline as soon as they engage with you. This allows you to communicate with potential customers in real-time directly from HubSpot.
In order to push your buyers towards making a purchase decision, LiveChat ensures a great customer experience by having live chat sessions with the customers and solving their problems.
It helps you get qualified leads through custom forms and AI chatbots. And with its product cards feature, you can drive more sales while you chat.
While you strengthen your customer relationship over the chat, the HubSpot integration will store all the customer's data, which will help you follow your leads throughout their journey until they complete a purchase.
Pricing: Starts at $19 per month.
Conclusion
Managing a social media presence, capturing and understanding data, and a constant stream of new technology, many are trying to find ways to make their business stand out. These integrations make sales apps efficient and effective, rather than a burden. Whether you're aiming to integrate your existing CRM with HubSpot or move your contacts to the HubSpot CRM, combining the two systems can significantly increase the power, effectiveness, and results of your sales and marketing efforts.
Any successful sales professional knows that utilizing the available tools in today's digital world is a no-brainer. With over 200 integrations available, HubSpot CRM integrations can help you form your optimized stack of applications to operate at peak efficiency and success. HubSpot CRM provides an all-on-one centralized hub for sales and marketing professionals. A hub that allows you to work at peak efficiency, attract new customers, and keep your current customers happy.