Do you wonder why you still use cold calls to convert leads despite you having a well engaged social media presence online? It's 2019 and yet the topic of cold calling is still a debate in the sales market. And that is exactly why, limecall an Callback Software has created this callback software features article in order to showcase what your online articles are not showing you about cold calls.
Check Limecall Pricing Now!

Giving an answer to the topic of cold calling in quora, Ludovic Vuillier, Founder at The Good Life Manifesto said,

''Cold calling will always exist. It will always be an art difficult to master that many people will say it ugly and that there are better ways but ultimately if you want to be in control of your success you need to know how to cold call''.

Cold calling, a traditional sales approach that is yet considered to be a quicker and cheaper method of tapping potential prospects.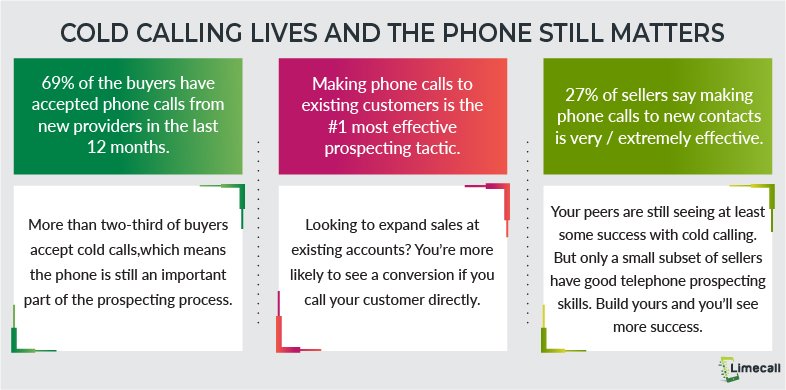 Despite this truth being told aloud, cold calling's existence is still being frowned upon.
Being a sales rep yourself, what is your opinion about cold calls?
Does it help you in converting leads or you too find it as a hassle sales process? A majority of the sales reps would agree with the second part of my question and if you are one of them then your not alone.
Many sales rep like you believe that cold calling isn't an easy task. In fact they struggle to close deals using this technique.
The question here arises, What makes you and your team to think this way about cold calling?

Is it because you've read articles that show mostly the drawbacks of cold calls or is it because you haven't received the right advice on how to implement it?

Whatever, may be the reason, this article is here to help you.

As you proceed further, this article will be able to justify your answers on:

How can cold calls help to increase better lead conversion rates when compared to the other sales techniques?
Will cold call still hold a future in the upcoming years of sales?
Do my clients prefer cold calling better when compared to the other techniques I use to engage with them?
If this sales technique really works, Limecall has to provide me proofs
Before we jump into the details, let's dive into the basics of cold calling.

What is cold calling?
In sales person terms, cold calling is a sales technique that allows you to interact with your prospects who may or may not have knowledge about your brand or your solution.

In simpler terms, cold calling is a process that takes place between a sales rep and a client. What happens is the sales rep is trying to convince the client on the other side of the call to purchase the solution their selling.

Here, the client becomes hesitant at first because they are unaware of your brand or its solution which is why cold calls becomes an ideal tool to implement here. Cold calls gives sales reps the ability to form a trustful bond and build a better relationship during their oral communication with clients.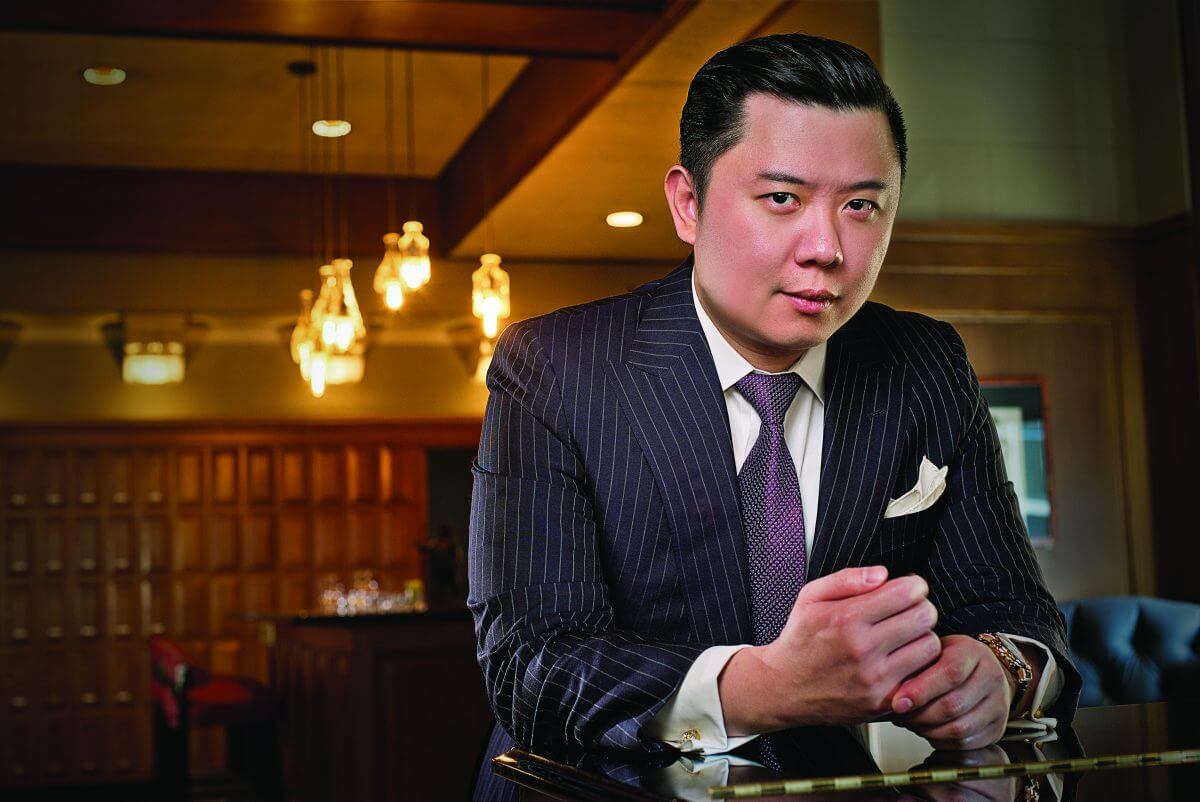 Dan Lok, a business influencer and Founder of Closers.com revealed in his online video, the most brilliant approach to sell solutions via cold calls,

'' What is happening in terms of sales, we are not, you are not selling a product, you are not selling a service, you're selling trust.''

Let's take an example of all those cold calls that you receive either for insurance, credit cards, offers, product launches and many others.

Have you wondered why do you instantly end the conversation with them?

It is because all their common sales pitch draws your attention away.

Ideally sales reps 'assumes' that if the cold calls made to clients didn't work for them, then it means that this technique isn't suitable for a particular set of target audience.

Let's understand this scenario better with an example,

Caller A – Hello, am I talking to Ms. Rose?
Rose- Yes, this is rose, who is this?
Caller A- Ms. Rose, My name is John and im calling from a software company. We have launched a new product and would like to know if you're interested in learning more about it?
Rose- Sorry, I am not. Thankyou (cuts the call)

Are you able to see the mistake?

The sales rep here is ignorant of what Ms. Rose's needs are. He is busy reading his sales script without realising that he had lost his clients in third sentence itself.

Similarly, if the sales reps who contacted you would do some research on identifying your pain points, you would still be having that conversation.

Which means, the chances of cold calling successes would only take place as and when sales reps understand how it should be ideally conducted which means not speaking like a robot and personalising their sales pitches.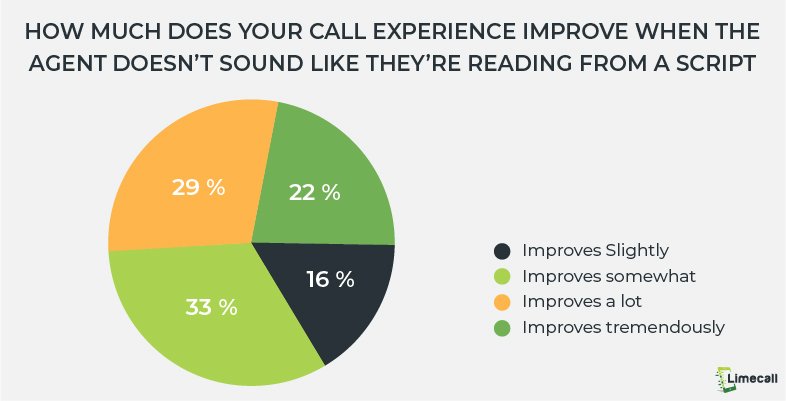 Let's understand with an example of how the actually scenario would be,

Caller A – Hello, am I talking to Ms. Rose?
Rose- Yes, this is rose, who is this?
Caller A- Ms. Rose, My name is John and I have found out that you have recently launched your new venture and are looking for some assistance with lead generation, am I right?
Rose- Yes, I am looking out for such opportunities.
Caller A- Great Ms. Rose because I have a solution that could help you not only to generate your leads but also to reduce the bounce rate of your website visitors as well as help you to filter the qualified leads from the crowd, would you like to learn more about it?
Rose- Yes, this seems a bit like what I am looking for.
Caller A- That's great Ms. Rose, why don't you share me your email id and a contact number so that we can schedule a meeting on helping you to grow your venture and lead rates better.
Rose- Sure.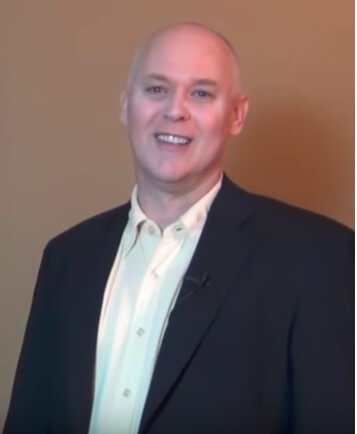 Mark Alan Hill, author of Phonebusking, reveals in his online video that for cold calls to be successful, 'your voice is the key'.
'' You are under the impression that if you say the right things you're successful. But the truth is your words only tell people what you think. Your voice tells them who you are. That is what they care about in sales'.

With both the examples being displayed above, what I aim to explain to you is that cold calls is not a technique which kills your prospects attention towards your solution.

Instead, it is one of the most efficient ways to retain the human touch and build better business opportunities.
Why cold calls are being criticised?
When your not able to climb a rope, after many attempts, you tend to give up. You don't attempt another try because you realise, what's the point of even trying?

This example is similar to what is happening with cold calling.

You call your warm leads and you continue following up with them for more than 3 times, yet few of your clients remain hesitant purchasing from you. The reason being the slow process of developing trust.

A study conducted by Scripted claimed, 44% of salespeople give up after one follow-up which means that sales reps break the chances of faster trust development between them and their clients.

On the other hand, If you retain your footsteps a little longer, there is a possibility to convert all your client's no's to a yes.The perfect example to explain this point would be through gordon-tredgold words. Sharing it on his twitter handle, Gordon shares the 5 ways he went from hating cold calling to now believing in it.

But what about the factors online that state cold-calling is getting less and less effective?

Check also our Leads tool for automotive business
Now you may question me, don't facts and figures justify meaning to a point?

I would agree with you,but if you've seen closely the justification given as to why cold calling should be dead or is dead?

Let me show you.
Justifying the drawbacks of cold calls
It takes around 8 follow-up calls to reach your prospect (Slideshare)
By 2020, customers will handle 85% of all business contact without ever interacting with a human. (Gartner Customer 360)
90% of CEOs say they never return cold calls or cold emails. (InsideView)
Do these pointers actually prove that cold calling is not an efficient tool?
Every sales technique has a drawback which can only be improvised through the habit of constant practice.
Allow my opinion and knowledge to justify the reasons on the drawbacks of cold calling.
1. Many calls that get through don't actually convert into sales.
This doesn't necessarily mean that you don't have a chance, you are well aware that constant follow ups increase your chances of converting warm leads into a potential sale.
Let me put it this way,
Will you purchase a product blindly?
Will you purchase a product from a sales rep during the first conversation itself?
Wouldn't you want to learn more about the product being sold to you in detail?
Wouldn't you like to have all the reasons that give you the assurity that you can purchase a particular product?
For instance, when you go shopping to a new place, would you just pick up a collection and pay for it?
Before you could even think about purchasing, you would scroll through all the reviews online, visit the store personally (if physical store) and even research more about it through your social media handles.
When you yourself take your time to research on new products and then revert, how can you expect your clients who are in the business front that to staking so much money in hand, to do the same?
2. Cold calling easily pulls you down with it is defeat of not closing a sale.
If I am not wrong, isn't that what sales is all about?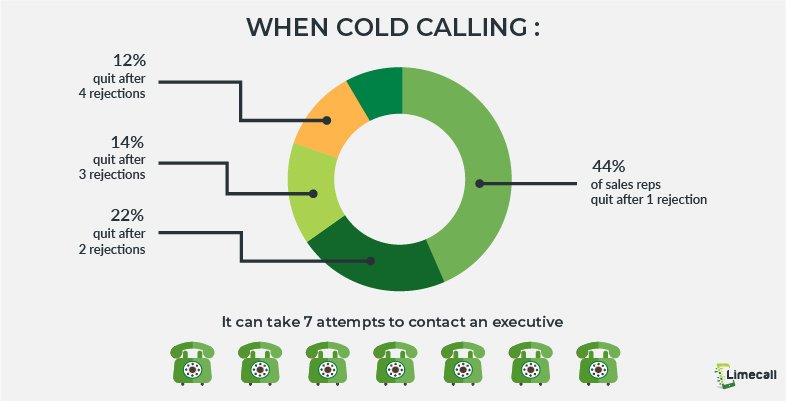 You can't have an expectation that your client will trust you in the first call, it takes a lot of follow ups to even make one conversion. And when that one conversion happens, the process prepares your business to grow in the long run.
Let's understand this better with an example,
You contact Mr. Rahul for the idea of selling him your CRM software. In the first call he pushes and asks you to call him later. In the second call he says he is busy and to call him again later. In the third call, he listens to what you have to say but asks numerous questions.
You answer all his questions but he yet gives you an impression that he isn't sure. You contact him the fourth time and answer all his remaining queries as well as gave him a demo of your solution to help him get a clearer picture of it.
By the time you reach the sixth call, Rahul confirmed that he is interested to purchase your solution.
This happened due to your patience. Your constant follow ups conveyed a sense of confidence in Mr. Rahuls' mind to determine his decision to purchase the solution from you.
Your actions here didn't just earn you a potential client but also managed to showcase a good brand image for your business.
3. If a prospect sounds disinterested over call, that leads sales rep to assume the lead will drop out.
Cold calls are made every minute now, even when you're reading this article.
It is annoying to hear the same old script where the purpose of selling is spoken more than the actual solution.
Have you ever thought why your clients disconnect your calls in less than a minute?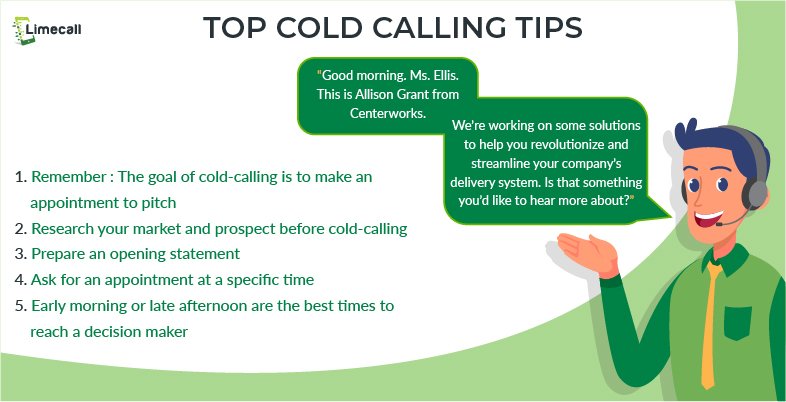 If you're going to use standard dialogues such as,
Our company has a new offer on our products OR
Our company launched a new product, would you like to try
The chances of sustaining another minute over call reduces.
Instead switch to statements such as,
Our company has a solution which can help your business to grow higher
We can help you to locate your needs quicker
We understand that your searching for a better solution and with our benefits we feel that we could be the right fit
4. Other sales technique are better than cold calling.
So let me get this right, your trying to explain here that if you interact with your clients via social media or email marketing, your chances of conversion is more?
You do realise that half the sales emails you send don't open, TOPO brilliantly justifies this pointer, only 23% of sales emails are opened.
Which means that your conversion rates fall shorter in terms of email marketing. However, if you had contacted your prospects much quicker, you would be able to create better conversion chances. Hubspot proves this, sales pros who try to reach leads in one hour are 7x more likely to have meaningful conversations.
Let's understand this with an example,
A lead visits your website to gather information. For the past 5 minutes he is scrolling through and learning about your brand.
The instant action here would be to reach out to him. But how?
If you send an email, would he open it the same minute or would there be a delay?
If you reach out to him via social media, you will begin engaging with him, but is it enough to convert him into a sales lead?
When a lead arrives like this, you need to be quick to follow up. Your one delay could trigger his attention towards another brand who serves him first.
How does the road map for 'cold calls' look?
Have you ever noticed despite your social media platforms and other sales techniques your client only uses it as a medium to research about you?
That is true, the social world today acts as a medium of retrieving information. For your clients to actually buy your solution, cold calling is required. Hubspot reveals,19% of buyers want to talk to a sales rep when first learning about a product.
Mark Alan Hill, author of Phonebusking, reveals in his online video that for cold calls to be successful, 'your voice is the key'.
'' You are under the impression that if you say the right things you're successful. But the truth is your words only tell people what you think. Your voice tells them who you are. That is what they care about in sales'.
Despite the business industry growing into a larger digital community, cold calls may be reduced but it will still be used by companies who hold the belief that it is the perfect tool to develop and build better business relations, which is essential in business.
As a customer myself, I might ignore the emails that reach my inbox, because either it doesn't interest me or I would identify it as a sales method.
Let me explain to you better through my purchasing actions.
If I had to purchase a solution from your company, these are a few things I would be doing:
Researching your brand via various social media platforms
Getting in touch with the online reviews to learn more about you
Viewing your website and the information it provides me to understand your brand better
If your solution manages to grasp my attention, I would even contact you directly.
If you conduct a research on a few companies, you will realise that despite their success growth they still use the medium of cold calls to reach out to their customers.
For instance companies such as live chat, or other software companies will always opt for the cold calling method, the reason being?
They understand that the visuals they show their customers only give a minimal guidance on how their product functions, but in order to be convinced of how it can be an asset, requires a two way communication orally.
And that is why it's time for you to jump right into the cold calling statistics which showcases the other side of this technique, the potential factor for better lead conversion.
33 cold calling statistics to prove, 'Cold calling isn't dead, it's the future'
☆ In 2007 it took 3.68 cold call attempts to reach a prospect. Today it takes 8 attempts (Slideshare)
The difference that happened here is the change in the way information is been retrieved by your clients.
For instance, previously, either through word of mouth or through referrals, your clients will learn about your brand. Today, your social media account will speak about your brand much louder. Right from your company description to your online reviews every information matters to your clients.
☆ Nurtured leads make 47 percent larger purchases than non-nurtured leads. (hubspot.com)
The more you take care of your clients, they will be interested to learn better about your brand's solution. A well nurtured lead has been assisted well, has their queries resolved and are confident to take their next step forward.
For example,
Two leads have arrived on your page. You assist both the leads on time. You conduct constant follow ups and through every communication taking place between you two, you've managed to build a trustful and fruitful bond with them.
Since you assisted both the leads on time and was at their every call during the sales process, you were able to convert them into a sales lead much quicker.
☆ Almost 90% of marketing managers claim telesales and telephone follow-up calls are an effective lead nurturing technique. (LinkedIn)
The top businesses today are the ones that started their growth with cold calling. Their clients today have a better relation with them because they were able to build that strong bond via every communication they conducted.
For instance, even today when you interact with your clients on any of the platforms you use such as social media or email marketing, they will always request to get on a call with you.
The reason lies in cold calling. It is a tool which restores human touch that is still an important factor required for a business to grow better with their clients.
☆ 8 in 10 prospects prefer talking to reps over email. (Salesmate)
Surprised?
As I have been telling you from the beginning, prospects needs to build their trust upon you for them to believe that what your selling to them is beneficial. When compared to written communication such as online chats, the impact doesn't reflect much.
☆ 70% of reps prefer telephonic conversation. (Salesmate)
Surprised by the number?
Your peers could also be on that list.
The reason is simple, cold calling can never replace the fact that it is one of the most humane mediums to connect better with your clients.
For instance, when your confused on which dress you should buy for your next party, you would always ask the sales person's suggestion, the reason being because you know they can help you out.
They have been seeing the trends and the bestseller and they will reflect the same in their actions when they assist you.
☆ An average buyer receives 100+ emails every day but opens just 23%, and clicks on just 2% of them. (Salesmate)
Which means that cold calling gives you the chance to grasp a higher number. Since cold calling is a two way communication, you are able to identify whether your prospect has picked your call or if they are busy.
For instance, you are getting in touch with few marketing managers from a company. By sending emails to them, you will have no choice but to wait for their replies. But with cold calling the process is much easier and instant.
If the marketing managers didn't pick the call, you have a note of it immediately. Plus you can even have the chance to schedule this call later on.
This is proves to be an advantage since you can easily tap leads without missing out on any and yet follow up with the other warm leads simultaneously.
Let's dig in deeper with the other cold calling statistics that will answer all your questions which I had mentioned in the beginning of the article.
☆ 78 percent of decision makers say they've taken appointments or attended events that came from a cold call or email. (Slideshare)
☆ 50 percent of sales go to the first salesperson to contact the prospect. (Insidesales.com)
☆ 80 percent of sales require five follow-up calls after the meeting. (Marketingdonut.co)
☆ Companies who nurture leads have 9 percent more sales reps hitting their targets. (hubspot.com)
☆ 69% of buyers have accepted phone calls from new providers in the last 12 months. (Rain Group)
☆ 41% of reps say the phone is their most effective sales tool. (Marc Wayshak)
☆ If you call the lead in the first 5 minutes after they have filled the web form, they will be 100 times more likely to get on the phone. (Hubspot)
☆ Monday is the best day to call, followed by Tuesday and Thursday between 8 a.m. to 10 a.m. (Hubspot)
☆ 90% of buyers are willing to engage salespeople earlier in the buying process. (CSO Insights)
☆ 27% of sellers say cold calling is extremely effective. (Rain Group)
☆ It will take at least 5 additional calls to close 8 out of every 10 deals. (Scripted)
☆ 3 out of 4 managers will take action from a cold call or email alone. (DiscoverOrg)
☆ 93% of converted leads are reached by the 6th call attempt. (Velocify)
☆ More than 50% of prospects want to see the product's functionality on the first call itself. (Topohq.com)
☆ Phone calls stand out and can make a difference, considering the typical businessperson receives 115 emails daily. (The radicati group)
☆ Almost half of prospects contacted via email will mark it as spam.  (Convince and Convert)
☆ On average, people delete 48% of their emails in five minutes. (Hubspot)
☆ 50.1% of salespeople who use social media spend less than 10% of their time on it. (Zety)
☆ 59% of buyers think the sales emails they receive are irrelevant (Direct Marketing Association)
☆ About half of all directors and managers prefer the call, too

☆ 69% of buyers accepted a call from new salespeople in the past 12 months
☆ 82% of buyers accept meetings when salespeople reach out to them. (Rain Group)
☆ The earliest part of the buying process: 71% say they want to hear from salespeople when they are looking for ideas to drive strong business results.
☆ 19% of buyers want to connect with a salesperson during the awareness stage of their buying process, when they're first learning about the product.

☆ 60% want to connect with sales during the consideration stage, after they've researched the options and come up with a short list.
☆ 20% want to talk during the decision stage, once they're decided which product to buy.
You could also try our Callback Apps for Real Estate.
The Bottom Line
It's never too late to improvise a technique. With practice and the right analysing, you too can join us in spreading the word about the impact of cold calls through its cold calling statistics.
Since you have reached here,I would like to know your views about this topic. What changed your thinking about cold calls and what do you plan to do with this technique. We would like to hear more from you.
Before we head out let's take a quick recap on what we have covered in this article,
We learnt what cold calling is?
Why many consider it to be dead or should be dead?
Why this article feels that cold calling is still alive?
What are the pointers that sales reps are doing wrong which impacts their cold calling method?
Cold calling statistics which justify your every cons about the topic
Which statistic surprised you and which made you more aware of this sales technique, do let us know in the comments below. Check Limecall Pricing and Choose our Callback Software.