A study by speedtocontact.com claimed, 75% of prospects do business with the company that contacts them first.
If you plan on soaring the 2019 sales market, it's crucial for you to consider your lead response time very SERIOUSLY.
This means that if you're not tapping your leads right now, your competitors have already done it.
Lucky for you, limecall has curated a blog which is an easier version of all the other blogs that you've viewed on the same topic.
In this blog, you will get your hands dirty on:
Why lead response time makes a big difference in 2019?
Why sales reps miss the chance to capture potential prospects?
4 familiar strategies to reduce your burden of not missing out on any of your potential prospects
Sounds interesting, doesn't it?
Let's dive right in.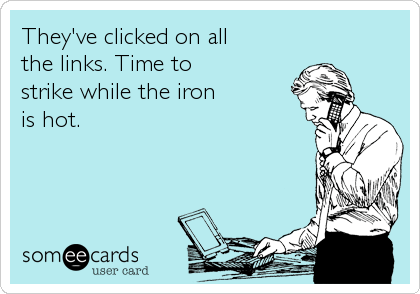 Why lead response time makes a big difference in 2019?
A study conducted by speedtocontact.com stated that 10x drop off in lead qualification when you wait longer than 5 minutes and 40x decrease when you respond within 10 minutes compared to 5.
The reason why they approach you is because they want to be certain of their purchasing decisions.
In 2019, your leads have all the information they require about your solution.
Hence if you cater to them at this crucial point, you would be able to capture them and perhaps even convert them as a potential lead which will yield benefits for your brand.
But on the other hand, if you fail to do so, you are losing a profitable opportunity which could possibly be a huge advantage for your brand.
In simpler terms, you have to step up your game and reach out to your leads before the time starts ticking on their watch.
Let's understand this crucial factor with a common example:
You enter a perfume shop and start eyeing through the multiple products that are displayed there. You walk around and wait for someone to ask what you need. It's been a good 5 minutes walk yet not even one staff has approached you.
The next ideal situation for you would be to simply walk out.
Check Our : Saas Callback
This is the same case for your online clients as well.
When you don't reach out to them, they will obviously go to the brand that would immediately cater to them as they arrive.
For instance, think of it in this way. Why are you loyal to your favorite brand?
One reason would be because their product satisfies your expectations but ideally, the reason why you are still with them is because they treated you right. They were there at your assistance from the moment you walked in their shop till the time you exited.
They ensured that your needs were catered on priority.
Now see the other side.
What if they didn't cater to you when you arrived?
What if they left you to shop alone and didn't even offer to help you?
What if they left you standing all confused and lost?
Would you really continue to be loyal to them?
As mentioned it is 2019, your competitors are increasing every other day and if you continue to do such a minor mistake, how will you be able to reach your sales goals?
Speedtocontact.com proves this, 90% of leads have no activity after 30 days.
This means that even if there was a chance for those leads to be converted as a potential sales, your late actions just dropped down your only chance.
But, have you wondered why this even happens?
What makes sales reps like you to even think about delaying to contact a lead?
Allow the next category to give you some clarity.
Why sales reps miss the chance to capture potential prospects?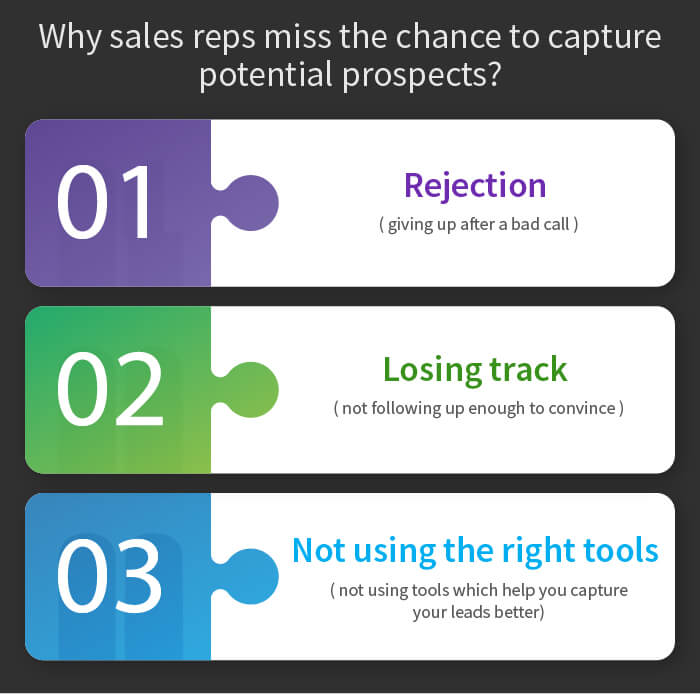 In the life of a sales rep, calling and follow ups are the usual routine work. You would know better since you are part of the same routine flow.
Yet, what is it that makes you'll fall back to grasp leads?
Propellercrm states, 44% stop following-up after one rejection, 22% stop following-up after two rejections, 14% stop following-up after three and 12% stop following-up after four which clearly defines its root cause.
Generating leads isn't a piece of cake but missing out on them when they are waiting for you turns the tables of sales towards the 'loss' side.
There are 3 reasons why such a problem develops:
Rejections ( giving up after a bad call)
Losing track (not following up enough to convince)
Lack of usage of tools ( not using tools which help you capture your leads better)
1 . Rejection
Almost half of your prospects are hard to satisfy but that's how sales revolves, you have the ability to convert such prospects into sales only if you are determined too.
Rejection is the main root cause for half of the missing follow ups which was supposed to happen.
Let me explain to you with an example.
Pauline has started her new line of makeup products to sell online. She has hugely invested in the advertisement processes which could grasp her many clients. You happen to find her ad when you were scrolling on Instagram.
Seeing the ad, you decide to click on it to view more about this brand. You even engage with the chat agent. But after 10 minutes you walk away. Why?
The reasons could be :
You were not able to form your trust with the brand or
Since you were not persuasive to buy the brand, the agent didn't push it either
The main points to highlight here are trust and persuasiveness which lacked in Pauline's selling strategy.
Now apply this scenario with your clients.
If you haven't followed up with your clients, you have given the impression that either your too busy to assist them or that you're not interested, because that's when they decided to walk off.
Your clients would be fussy when purchasing your brand because they don't know about it, and at this point, if you fail to build that trust, your lead escapes.
Always remember, the prospects that visit your brand are those who are either interested or are just looking around (Which doesn't mean that you can't convert them into potential leads).
Zoominfo statistics claimed, around 92% of salespeople give up after no sales on the 4th call where their 60% of customers say no four times before saying yes.
Instead of giving up, try converting your rejections into plus points by:
Consider it as a lesson learned
Consulting with your experienced peers
Working on your mistakes and improvising it
Your lead response time could make your sale if you learn how to tackle your rejections. One loss of lead shouldn't come in the way of tapping another potential one.
2 . Losing track
Zoominfo claims, 35-50% of sales go to the vendor that responds first.
Which means that if you didn't assist that warm lead who just visited your website, you have lost yourself a good sales opportunity.
As a sales rep, you need to understand that your clients, will not be interested in the one call or email that you communicate with them.
It is a long process to convince them and will require an average of eight cold call attempts to reach a prospect according to zoominfo.
You need to be persuasive enough to make your clients believe you.
You can't just sell your solution without understanding what your customers require.
Hence with every follow up that you conduct, you're able to analyze what is that is stopping your client to make that sale.
See it in this way. When your leads visit your website, not everyone will scroll with the motive of purchasing. When you tap them at that point, you have to constantly get in touch with them to clear all their doubts and to make them confident enough to buy your solution.
Here the lead response time matters because all it takes is a few seconds to either win your leads or lose them.
And that is exactly why we have created a cheat sheet for you to help you plan your lead response time much better.
When is the best time to follow up on your leads?
According to hubspot's 2019 research:
The best days of the week to call leads are on Wednesdays and Thursdays.
The best times of day to call leads are between 4:00 and 5:00 PM and between 8:00 and 10:00 AM in their local time zone.
The best response time for following up with leads is within 10 minutes. ( Other researches claimed 5 minutes which also)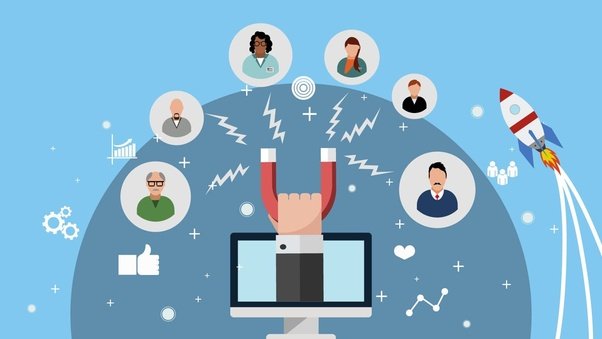 3. Not using the right tools
There are tons of tools out there which help you to capture your lead response time.
I know you know it and probably are using a few of them, but are you actually using it the right way?
For instance, many customers walk away from viewing websites because of annoying pop ads or irrelevant ads appearing.
Many brands think that this strategy can be applied on their website since it would trigger their lead's attention to retain longer but it actually reversed their outcome.
Using the right tool doesn't mean investing in one application that helps you with only 50% of your lead capture, there are many tools available in the 2019 market that will successfully help you in monitoring your lead response time.
Tools which master the art of capturing and converting lead responses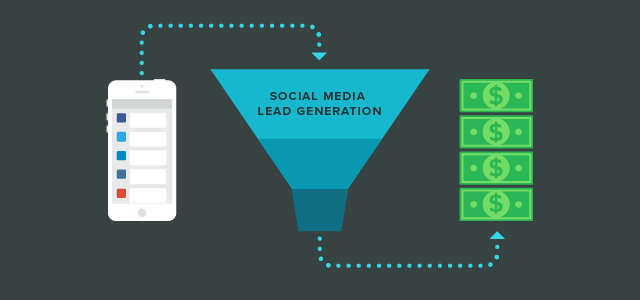 1 . Social Media
Social media plays a crucial role to help you track your lead response time. Due to many social media platforms such as Facebook or Instagram or even Linkedin, you can easily help to track when your lead arrivals.

Let's understand this better with Instagram.
With a normal Instagram account, you can easily identify which are the people who have saved your posts and which posts are doing well. You have a count of the likes, comments and even a collection option which shows you how many people have saved your posts.
If you want to upgrade with their business page, you get more data with reference to the type of audience who visits, you can even locate your audience as well as keep a count of those liking and commenting.
Allow Kristi Hines to explain to you the process.
You can also use highlights to retain your story when anyone views your account.
To give you a detailed example of how Instagram can be your go to tool in order to shorten your lead response time, you can view the article written by Le Buzz.
Social media plays as an essential tool here since the business industry is growing digitally, the online analytics will help you to identify your leads preferences their behaviour patterns and their arrival time on your page.
2. Live chat
Many live chat tools such as livechat, zendesk, and many others help websites to grasp better lead as well as convert them immediately on arrival.
For instance, say for example your using a live chat software. Many of these software's are able to give you a report of when your leads landed on your website.
With this information, you can easily keep a track of the timings and be prepared to capture your leads during that time frame.
With a live chat tool, your prospect can also connect with you on the spot as well as clear all their queries without any interruption.
The idea of a live chat window on websites is to trigger the attention of your client to learn more about what you have to offer.
Live chat lets your leads to communicate with you at anytime of the clock even when you're not present. It also gives you an account of their arrival history for easy follow ups.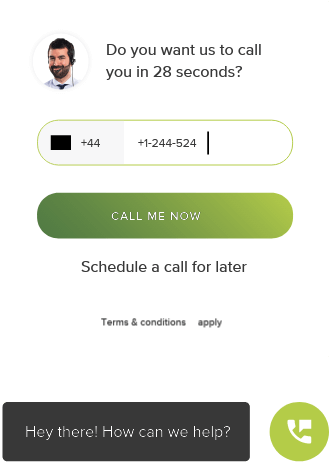 3. Callback software
Callback softwares is a simple tool that allows your clients to communicate with you within a particular time frame or have them schedule a convenient time.
This works well as sometimes the clients that visit your website scroll through during their office or break hours. In order for them to learn more about you, scheduling the right time works like a charm.
This tool allows you to tap such warm leads and convert them quicker with your solution. This also proves to be a hassle free process since you are getting in touch with clients who will most certainly purchase your solution with your guidance.
There are many callback softwares in the market, one being limecall. An easy and confident callback software which helps you to convert 3x more sales calls without missing out on any leads.
In 2019, convenience is prioritized much higher when it comes to your lead assistance. It is important for you to bring out such measures which can impact in shortening your lead response time.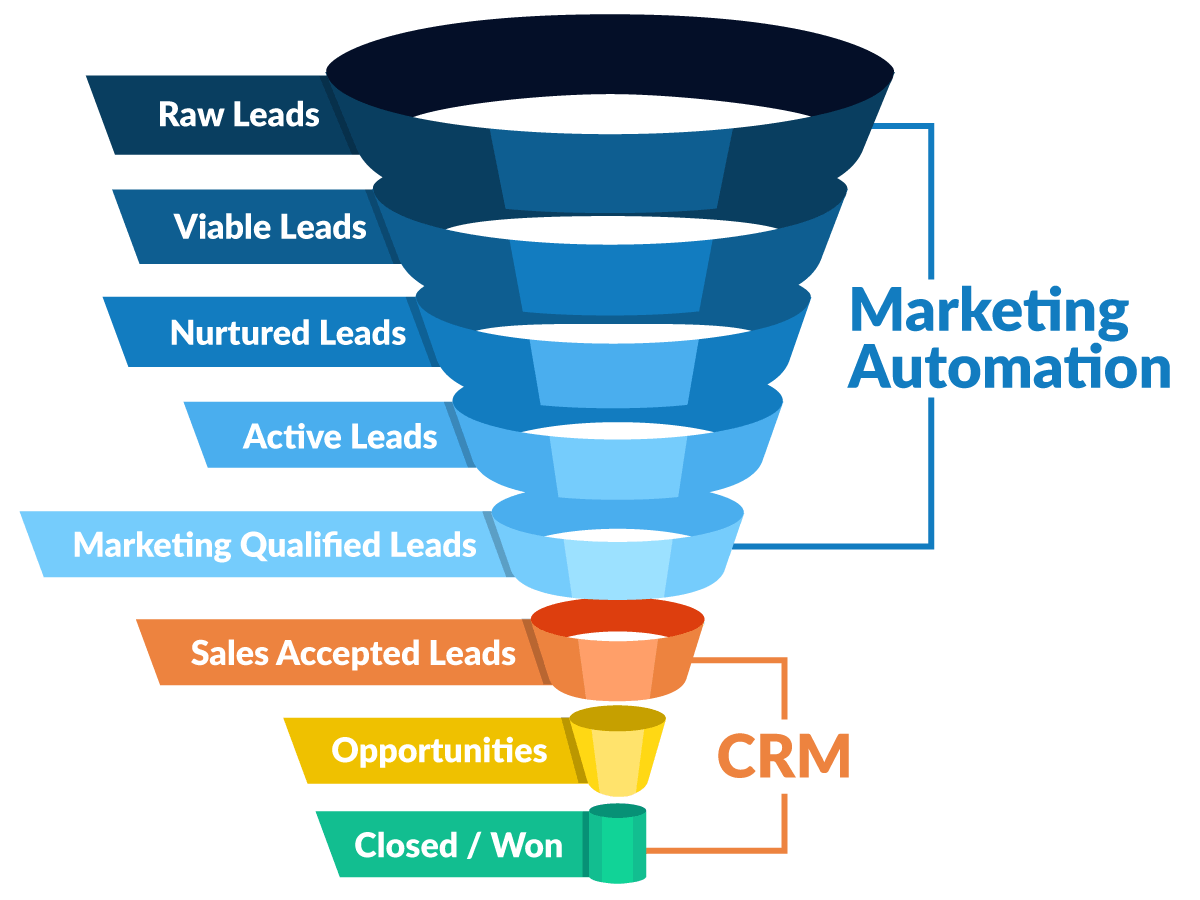 4. CRM
The best way to keep a track of all your lead activities is via CRM. Superoffice studies have stated, 74% CRM software users has improved their access to customer data.
For all your follow ups to be conducted in order and for all the scheduled calls to be made for the week, CRM works as a great tool to keep you informed.
With CRM, you can tap your leads instantly. You can try out its benefits with limecall. The CRM feature allows you to easily connect limecall's software with the current tool you are using which organizes your data much better.
Controlling the long gap to detect lead response time will only create a never ending path to accomplish your sales goals. Use methods which make you work easier.
With the CRM tool, you can easily keep a track of your leads as well as use that information to keep a closer eye on the potential leads that may drop a visit on your website.
To make more than 30 calls a day isn't an easy task, but such tools can make your life easier when it comes to grasping your lead's online activities as well as tapping them within a shorter time frame.
After analyzing all the above information, it is time now to move to our main category.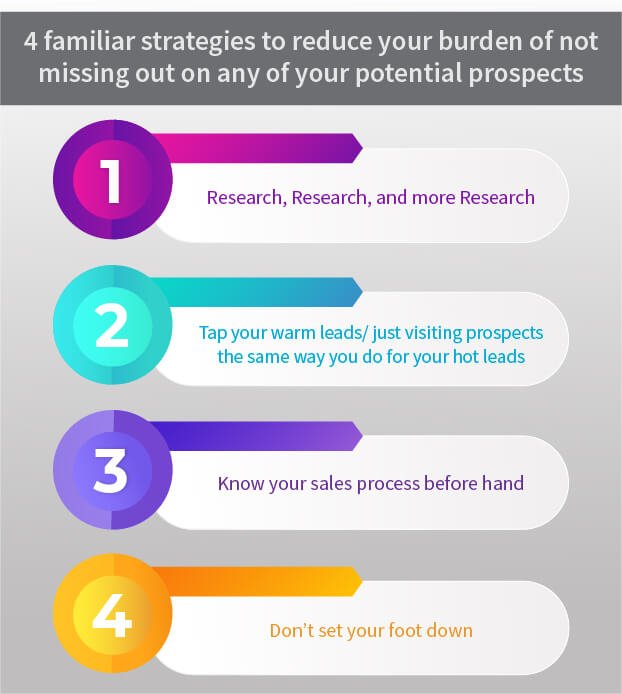 The word familiar is being used here because these are the factors that are already well known to you.
As you continue to read below, these 4 strategies will be able to help you improvise on the way you handle your leads.
1 . Research, Research, and more Research
The more you find out where your leads come from and what are the timings they generally view your website, you will then be able to prepare yourself to capture them.
As mentioned earlier, today many platforms such as social media, chat windows and callback softwares provides you the real data required to know more about your leads.
Your research should ideally cover aspects such as:
Lead arrival time
The traffic time frame throughout the day
What drives them to learn more?
What makes them walk away?
How long they stay on your page?
Let's understand better with Pauline's example once again.
Since Pauline advertised her platform in numerous places, she was able to grasp many visiting prospects. She analyzed and studied her lead arrival time and accordingly used that data to work the action.
She placed widgets for efficient communication and even eliminated the annoying ads.
With the help of certain tools as mentioned above, she managed to tap a good number of warm leads and was able to convert them instantly.
Due to her data analytics and constant monitoring of her leads via the tools she used, Pauline was able to grow her conversion rates quicker and higher.
All this was possible for Pauline because her research data gave her clearer insights on what her next actions should be hence minimizing the lead response time.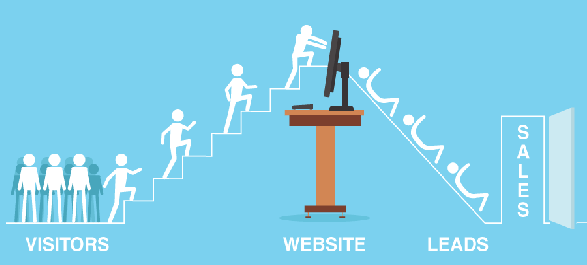 2. Tap your warm leads/ just visiting prospects the same way you do for your hot leads
Clients will not buy your solution until and unless they feel satisfied with your selling pointers.

This means that it will take a lot of follow ups to finally convince them to make the purchase.
Key reminders that will help you to remain focused on such a process:
Be persuasive
Sell your brand as a solution and not just as an advertisement
Convert your drawbacks into a lesson
Don't let one loss of lead to interfere with your other possible prospects.
When you spot your visitor viewing your page, immediately get to work to engage them into a communication.
The types of visitors which you could generally expect are:
Warm leads
Hot leads
Visiting leads
Your warm leads are those visitors who have viewed your website and are interested to learn more about the benefits you can offer them.
These leads are not completely convinced to buy your solution but if you push them towards it they would take a look.
For instance, you visit a store but you are unsure whether you want to buy a smartphone or not. If you get the assistance of a staff where they project you all the reasons to buy this phone, you would tend to go with their words and make the purchase.
Such leads shouldn't be missed out since they allowed you to convince them about your solution.
Once you start clearing their doubts and begin to develop the trust between you two, the warm leads will soon be converted into a potential sales lead.
Your hot leads, on the other hand, are those who have conducted their research and have decided that they want to purchase your solution.
Such leads are very rare to find, hence spotting one and immediately reacting to them will benefit your brand highly.
For instance, A lead visits your website because they want to avail your live chat service. They are confident and focused and also are adamant that they will purchase from you. All they need from you is to guide them towards the process.
Also, never miss out on one more unique type of lead.
These are leads who have decided that they will buy your solution but if you don't cater to them on the spot, their interest will soon fade away.
For example, they might visit your website and be drawn towards trying your 30 day trial packs. If you don't assist them at that very moment, they might change their minds.
Lastly, visiting leads are the general audience whom you capture and convert.
These are leads who may or may not have any intention to purchase but if you trigger their interest towards the right path, there is a possibility to receive a sale from them.
Take an instance of those who go window shopping. They might not have the intention to purchase but if you manage to draw them towards what they are seeking and assist them well, chances are they can be turned into a customer.
Such leads take a lot of time to be convinced but when it happens, it reflects on your conversion scale.
Check our: Callback apps for travel agency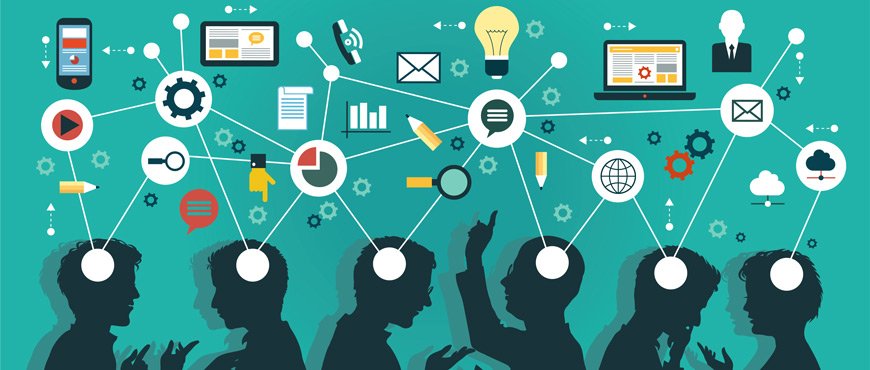 3. Know your sales process before hand
From identifying when is the right time to contact your leads to conducting the follow up timings regularly, this process will help you to convert better sales numbers if done correctly.
Your clients are busy and have a shorter time frame to hear what you have to say. You might as well create a good impression.
When they land on your page, keep a widget like the one from limecall.com so that it becomes an easier actionable option for your clients to click onto.
When you are monitoring your lead action, keep a count for when your page traffic is the most so that you can take the necessary measures during that period.
For instance, If you want to combine all the efforts, you should call the lead some time from 4 to 5 pm in order to qualify it at 11 to 12 am the next day. (livecall)
When you do this, you're able to cater to such types of leads who increase your chances of having a conversion.
Check our : Callback apps for travel agency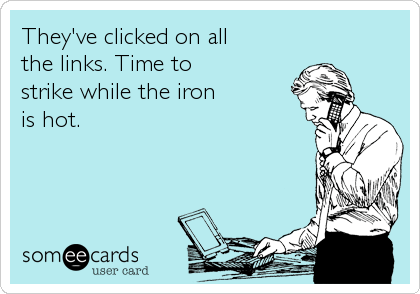 4. Don't set your foot down
It seems rather easy to give up on a lead after the second call thinking that they stand no chance of purchasing your solution.
Let me elaborate why such a thinking should be eliminated?
What the ideal sales reps scenario ?:
What is expected and supposed to happen from a sales reps side?:
Be patient and understand how your clients would like to be dealt with.
75% of online buyers want to receive between 2-4 phone calls before a company gives up (zoominfo)
Those who attempted to reach leads within an hour were nearly seven times likelier to have meaningful conversations with decision makers than those who waited even sixty minutes (zoominfo).
Following up with web leads within 5 minutes makes you 9 times more likely to engage with them (zoominfo.com).
Don't believe me, trust the numbers.
Check also our : Callback apps for automotive business
The Bottom Line
For the question asked, 'Does lead response time makes or breaks your sale'?
The answer lies in the 'make your sales' section. Do you agree with this?
We would love to hear from you.
Before you go ahead, let's get a quick recap of what we have covered:
Why lead response time makes a big difference in 2019?
Why sales reps miss the chance to capture potential prospects?
4 familiar strategies to reduce your burden of not missing out on any of your potential prospects
Lead response time matters and that is why we would like you to give us a heads up on what factor you will be incorporating first?
Chek our : Callback software features
Also, if you felt we missed out on something, do let us know in the comment section.
Check our Callback Software and Limecall Pricing