Let us suppose you were surfing through Flipkart, looking for a mobile cover. You want to speak to the vendor as you want to know if it has a glossy or matte finish. The bot managing your call is taking too much time to redirect you to the vendor. You would hang up out of boredom or irritation. Now, what if you were not burdened with a long waiting time? You would be quite pleased with the service rendered to you. You would want to make more purchases from the same vendor – well, these are the things you learn by reading books on sales.
Or what if you were on the vendor's side of the transaction? You'd definitely like most customers so that you can reap the highest profits. All this was possible as you had an idea about how to manage sales. You knew what all methods to turn to if you wanted to keep customers.
Sales management ensures that your sales team meets and even crosses predetermined targets.
Sales management books present an overview of the entire concept of sales management. They explain techniques you can undertake for achieving your targets, without much investment.
These books on sales are beneficial for sales managers and other sales individuals. They can also help customer service officials and marketing executives.
Why Should You Read Books On Sales?
Reading any kind of book not only helps us pass our time, but it does so productively. By indulging in reading some sort of material, one enhances their knowledge. Along similar lines, studying sales management books helps you brush up your skill and widen your horizon of knowledge.
As the name suggests, sales management books are typically books on sales and how to efficiently understand the functioning of the same. These books give the reader insight into how to amplify sales and exactly the profit-making areas of your business. Under the former category of learning they provide, such books exemplify how to convert prospects into customers.
The book, Emotional Intelligence by Daniel Goleman is the top-rated book of 2020. It talks about why connecting with your customers on a personal level is important. This personal interaction is more important than indulging in technical talk.
By "connecting on a personal level", it doesn't mean that you need to exchange friendship bands with them. It means you should try and add a personal touch to the transactions. This helps to build a certain level of trust within customers. A common method of retaining customers is the Callback Software. It helps in adding a personal factor to the conversation.
The callback software allows customers to sign up for a callback. It does not make them wait for long to speak to someone from the office. It allows the business to call the customers back by themselves, and solve their queries. The 'call' is the factor of trust added here. When the business calls back, it informs the customer of its dedication, and they go on to make purchases.
Incorporating automatic callback systems in your operations can help you retain customers. This customer retention also leads to the creation of more sales opportunities. Customer satisfaction is also affected in a good way. More customers are thus attracted, thereby generating more sales.
The following are the points of importance of reading a sales management book:
To learn about different sales strategies
Sales management books educate readers about all parameters that exist in sales. Most importantly, they elaborate on foolproof strategies for an enterprise to accelerate its sales.
Sales and marketing professionals can read such content to get familiarized with various sales approaches that they can incorporate to improve their profit margins.
To increase their job-related knowledge
Individuals associated with departments of sales and marketing should make a habit out of reading sales management books. With the text material and content that these books provide, professionals can enhance their expertise in their line of work.
The books provide verified information, thus, spreading relevant awareness in readers.
To get better at sales management
When sales professionals indulge in such content regularly or study it intricately, they take a step towards polishing their skills. After going through the numerous strategies and techniques these books on sales have to offer, they get adequately acquainted with sales management methods.
Thus, they can incorporate more viable and highest results-yielding techniques to manage their sales when the time comes.
To increase brand reach
Sales management is all about managing your sales and implementing relevant techniques so that no customers are lost, leads are converted into customers, and sales targets are met or even surpassed.
When you make attempts to induce customers, there is a certain degree of audience engagement that goes into the process.
Consequently, when you engage with the audience; as a result, you make your brand more noticeable and increase the reach of the same.
For example:
To elaborate on the uses of sales management software, let us take an example.
The book, The Ultimate Sales Machine by Chet Holmes has been on the bestselling rack for quite some time now. It provides an insight into 12 key strategies, for you to take your business to new heights.
Along similar lines, Limecall is a platform that specializes in sales management. It performs activities like a callback, call recording, and analytics. The services extend to lead generation, lead qualification, and many others.
A customer can sign up on the platform and ask for a call from the team. The customer gets connected to a real agent within 28 seconds. To a customer, this callback would show the company's dedication to making sales. This works in favor of the company as the conversion of "potential" into "definite" is now possible.
From the business's point of view, it can now retain and induce more customers. The only investment that it made has been on Limecall software.
With relevant books, sales professionals know about all sales management techniques. They can improvise these for better performance. As a result, profits of the business increase.
For a fresher, sales management books can thus take this knowledge to greater heights.
Top 10 Books on Sales and Sales Management
As must be apparent by this point, the benefits and importance of reading sales and sales management books are closely related to one another.
The content of such books aims to inform the reader as to what sales management is, how they can optimally utilize methods to amplify sales, and consequently how they can efficiently generate more profits for their business.
Individuals associated with sales and marketing must study sales management books like their Bible, as it can help them get familiarized with details of their work and pull their organization to the top.
If you want to indulge in some reading of this sort, but do not know where to start, be sure to check out this list of the Top 10 Books on Sales and Sales Management:
1. Nuts & Bolts of Sales Management: How to Build a High-Velocity Sales Organization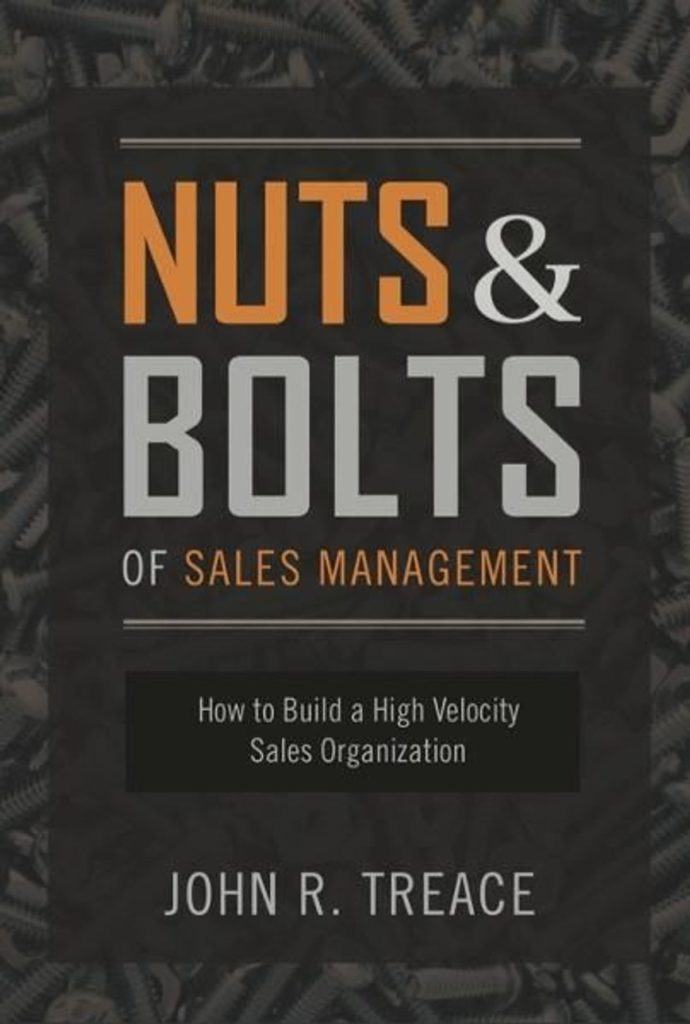 Author: John Treace, owner of firm JR Treace & Associates
About the book: The book describes the intricacies of the world of sales. After reading it, one would be capable of estimating sales performance and managing their responsibilities without a hint of exhaustion.
Why is it the best one?
It places a great deal of importance on the management aspect. It would help an individual understand how to keep up team morale to let the operations go without hindrance.
2. The Sales Acceleration Formula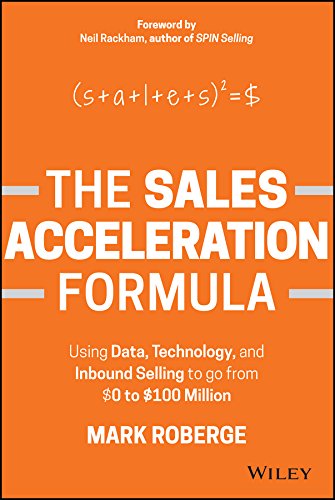 Author: Mark Roberge
About the book: It elaborates how sales work and what exactly goes on in the salesroom. As for the strategies presented by it, the book illustrates ways and means to create demand for your products, generate more revenue and build a competent team.
Why is it the best one?
The book provides readers with sure-shot information on how they can increase their Return on Investment (ROI).
3. Sales Management. Simplified. The Straight Truth About Getting Exceptional Results From Your Sales Team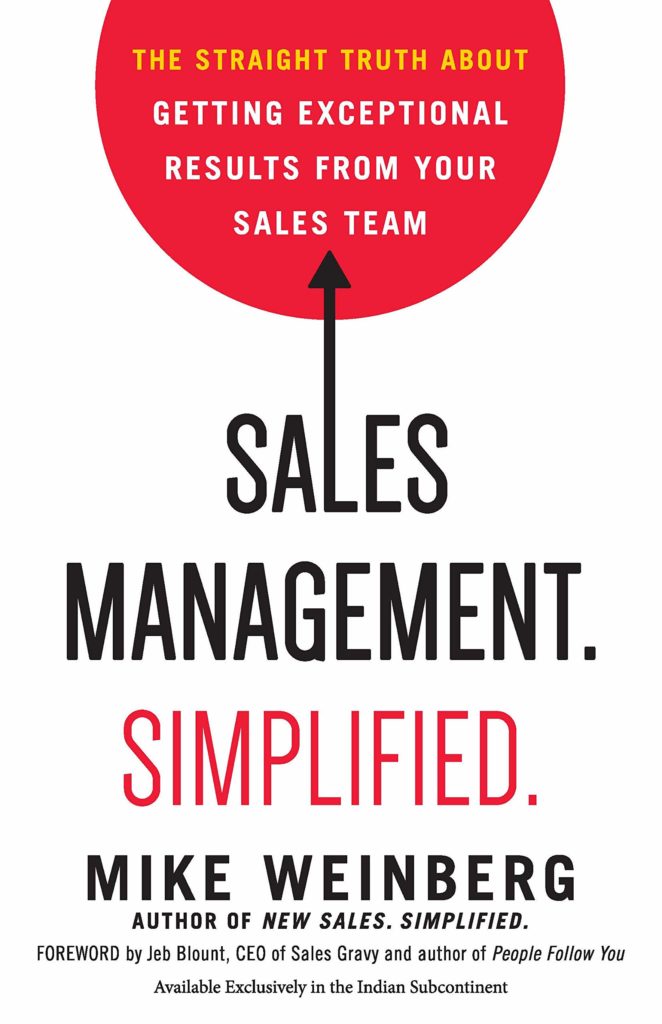 Author: Mike Weinberg, founder of sales management-focused consultancy firm, The New Sales Coach
About the book: The book revolves around how a sales manager's way of working and their attitude adversely affect the workforce's working and performance. It describes a leadership plan or structure that one can adopt to promote healthy working spaces.
Why is it the best one?
It provides direction to an individual's work and helps them manage their sales team effectively, thereby amplifying sales.
4. To Sell is Human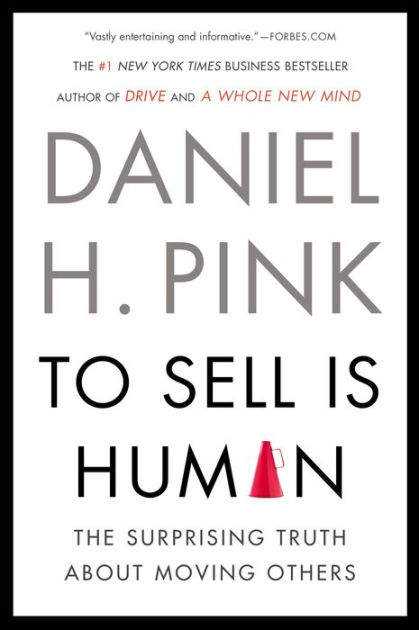 Author: Daniel H. Pink, an established sales and marketing author
About the book: Through this book, the author goes into detail about every aspect of selling so that professionals have a more thorough understanding of the same.
Why is it the best one?
In reading the book and correctly understanding its content, you can brush up on your management skills.
5. Coaching Salespeople into Sales Champions: A Tactical Playbook for Managers and Executive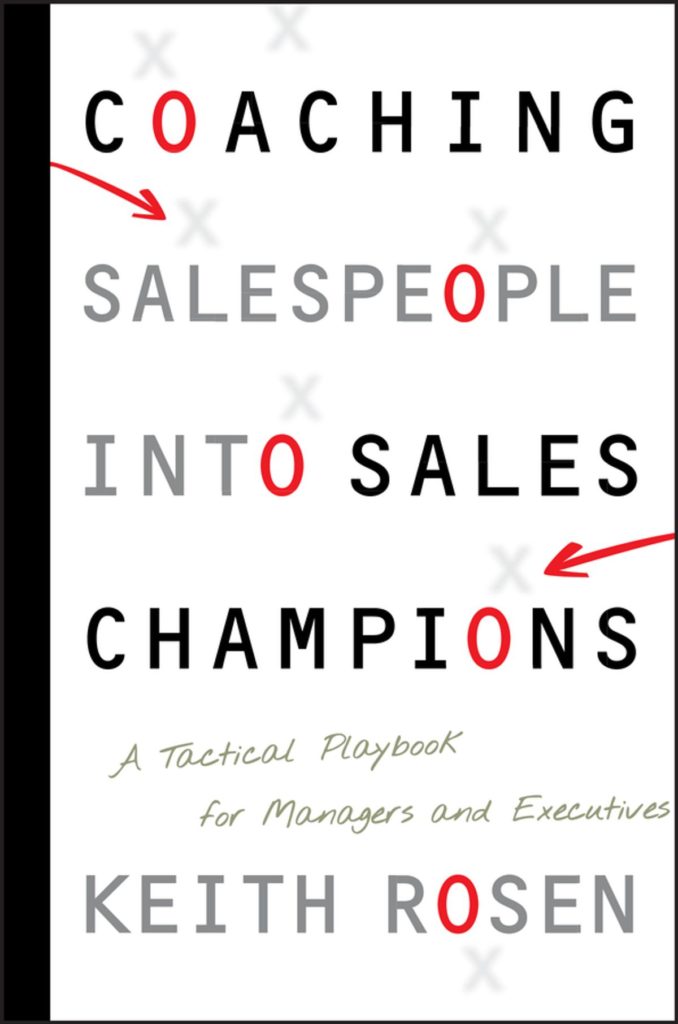 Author: Keith Rosens, founder of Profit Builders
About the book: As the name suggests, 'Coaching Salespeople into Sales Champions' is primarily focused on how to enhance the performance of your sales team with correct guidance and coaching provided to them.
Why is it the best one?
It helps readers make the most of their sales team by the training imparted to them.
6. Secrets of Closing the Sale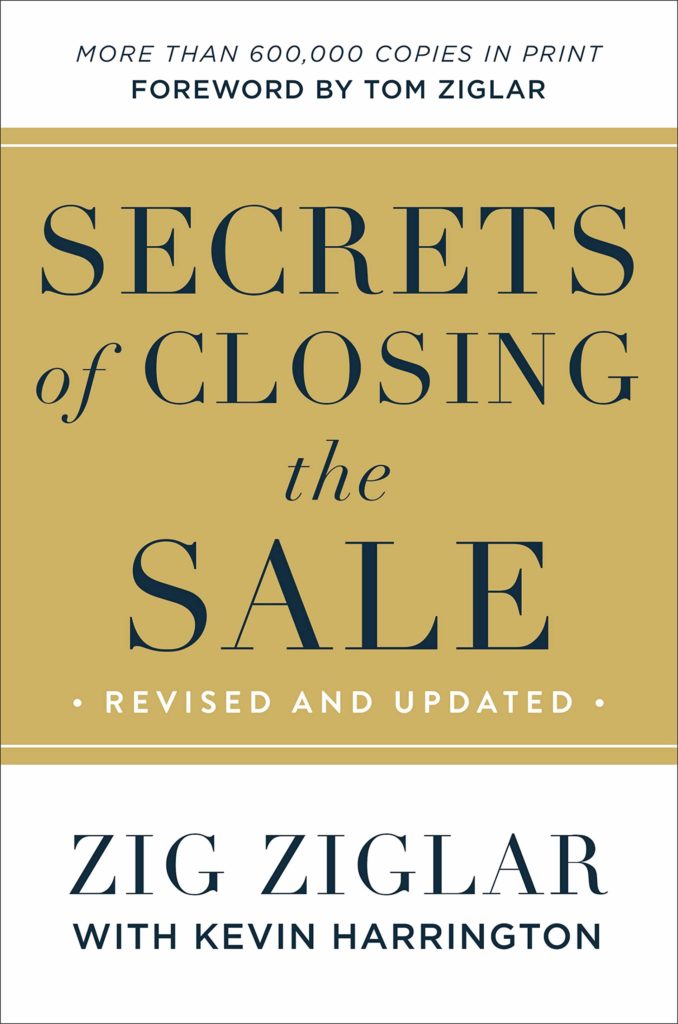 Author: Zig Ziglar
About the book: This classic book, filled with illustrations and real-life experiences of the author, conveys the importance of persuasion. Persuasion skills are necessary for every firm by every individual. With tactful communication, a salesperson can sell their product with ease.
Why is it the best one?
Secrets of Closing A Sale exemplify methods to achieve successful and efficient salesmanship.
7. Cracking the Sales Management Code: The Secrets to Measuring and Managing Sales Performance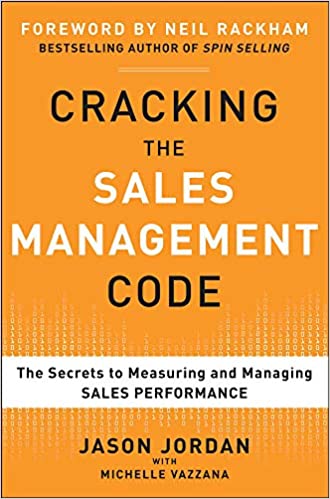 Author: Jason Jordon and Michelle Vazzana
About the book: The book does justice to its name by describing the intricacies of sales management, unbeknownst to most. The authors elaborate on managing a sales workforce and synchronize tactics of sales enhancement with corporate strategies. After reading this, readers will know exactly what sales management refers to and will be able to select the correct approaches for the same.
Why is it the best one?
Cracking The Sales Management Code guarantees improved sales performance and higher incomes through the strategies it presents.
8. The Psychology of Selling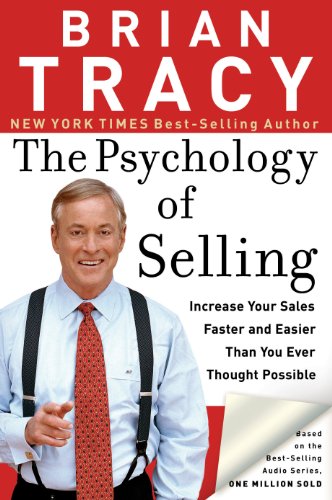 Author: Brian Tracy
About the book: The Psychology of Selling shares easy and quick methods and strategies for ensuring high sales. The book works as a guide, attempting to help its readers excel in the art of selling.
Why is it the best one?
The book elaborates on 10 keys to success. The author imparts valuable advice on how to exponentially increase your sales.
9. Advanced Selling Strategies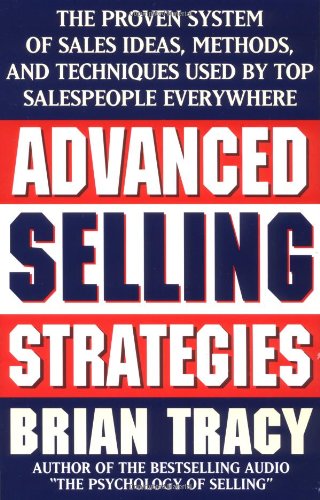 Author: Brian Tracy
About the book: The book is structured similar to an easy manual for salespeople, with the emphasis being placed on the requirements of the world of sales.
Why is it the best one?
What makes this book different and the most useful is its unique focus on customers. It elaborates how we should pay attention to a customer's emotional factors to increase sales and not lose customers.
10. 52 Sales Management Tips: The Sales Manager's Success Guide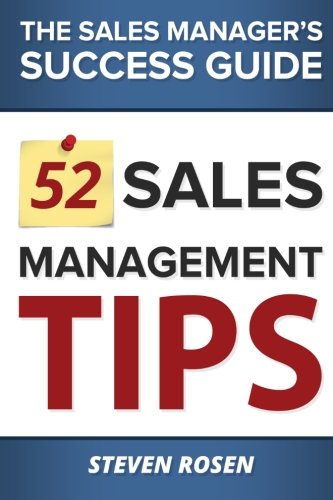 Author: Steven Rosen
About the book: The book, claimed to be a sales management Bible, comprises tips and tricks required to competently manage your sales and your team. It does not explicitly provide sales strategies – it is just an overview of sales management.
Why is it the best one?
The book provides a detailed and overall insight into the entire concept of sales management. Sales managers can read this book and utilize the true potential of their team to the T.
Conclusion
Books on sales management are important for sales and marketing officials. They also prove to be beneficial for customers. As customers, we would know about common sales management techniques. We will thus be able to identify when a company utilizes any of these tricks. We can then use this knowledge to distinguish between companies.
The basis of this comparison is the customer service they render. If we buy or avail goods and services from someplace, we want our expenditure to be for a good cause. We would not like to face disappointment at the end of it.
With Limecall, this area of sales management is overseen by a team of experts. You can trust the platform to generate sales opportunities. It converts leads, thereby helping you surpass targets and boost profits.