Do you think that the most important concern of online business marketers is generating leads? A big "NO", if you have such thoughts in your mind. No doubt generating leads is important for them, but to convert their collected leads into paying customers is their main concern. Lead generation process or generating lead even for real estate lead generation and Leads tool for automotive business is not a rocket science these days, it can be easily generated using effective conversion funnel along with some lead generation tools. But converting those leads into final customers is the main challenge that we are going to discuss in this article.
There are high chances that you will get so many leads, but they will be of no use if you are not following appropriate lead management procedure. Even if you are able to convert few, the average conversion cost will reach skies. With a good practical plan, you can hit the right targets and you will end up decreasing average conversion price rate and surely you will be able to increase the rate of successfully closed deals.
In this article, we will walk you through the plans and strategies using which you will be able to boost up your lead acquisition rate by at least 50%.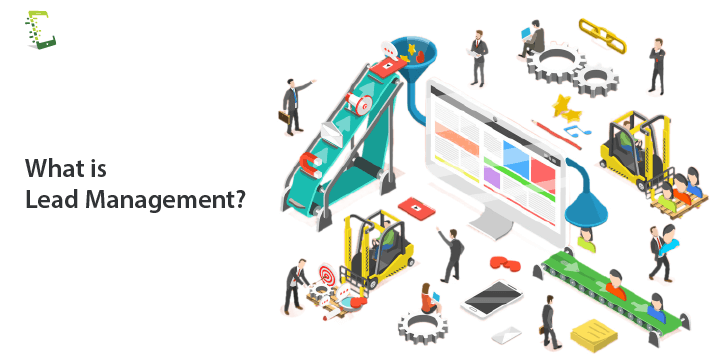 It would have been great if every person that came across your website got converted into a paying customer. But, that is only possible if you already know what customers want, how they land on your website, and how to convince every prospect for the final purchase before your competitors do. Did it sound practical to you? Of course not. But, Lead Management strategies can definitely help you to a large extent.
Check our : Callback software for automotive business
Lead management is also known as customer acquisition management. It is actually the process of studying and managing likely customers. It includes below stages.
Lead generation: The purpose of lead generation is achieved through digital advertisements, campaigns, blog posts, articles, and social media events.
Capturing Feedback and queries: The feedback and queries of already converted customers and potential prospects are collected in this stage.
Priority sorting: Based on the feedback and queries collected from already converted customers and also from prospective customers in the second stage, leads are arranged in different groups based on the chances of their convertibility into a legit buyer. It is finally converted into many lists, which are then distributed among the sales representative to carry on the final task of convincing the prospect customers over call, email or through a personal visit.
Follow up mechanism: This is the final stage where leads are arranged for follow-ups and then are further catalogued for more follow-up attempts.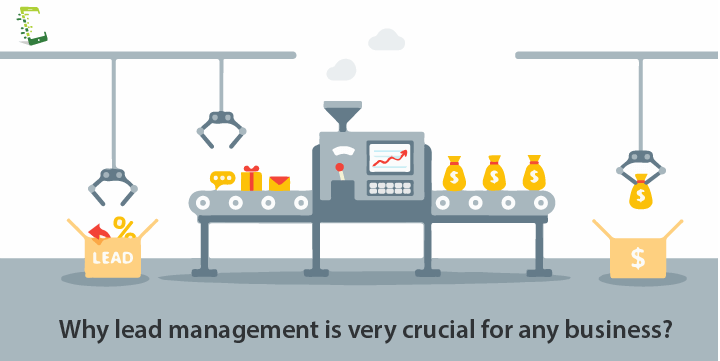 After spending a lot of time and making sincere efforts, the marketing team arranges a list of leads. Do you know what happens with this lists? Most of the leads are never contacted. In fact, most of them get lost, abandoned or overlooked. This indicates a huge capital loss that was invested in collecting leads. The most efficient way to prevent leads from getting wasted is to implement a lead management program to your business method. It is a well-known fact that not many leads get converted into a buyer in the very first attempt, which suggest that you might need multiple attempts for the conversion.
A lead management system gives you a systematic way of organizing and prioritizing leads as they are collected. For organizing leads, depending on the type of business you have, parameters like geolocation, age, gender, time spent on the website and many more are used to classify Leads.
To increase the leads to customers conversion rate you need to be highly responsive. No one as a customer waits days for an answer to their query. Using a lead Management system you can easily automate responses for frequently asked questions and you may also need a team to handle dynamically fresh queries asked by the interested prospects.
A lead management system also gives you a wonderful and very helpful feature to determine a lead's position in the sales pipeline in real-time. When it seems like a lead is getting a bit deeper into the pipeline they can be provided with attractive offers via on-site widgets.
Lead management is the heart of any successful sales operation. Without effective leads, there is nothing a sales team can do in the very first place. Lead management plays a great role in creating good opportunities, and finally, legit buyers.
A Prospect, a Lead, and a Customer are not the same person: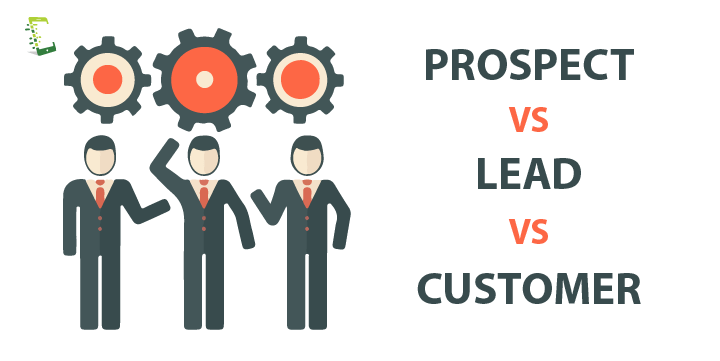 Many people confuse between a Prospect, a Lead, and a Customer. To avoid this confusion and related consequences, here is the explanation:
A Prospect: A person casually going through your website which is considered to be on top of the sales conversion funnel.
A Lead: A person who looks a bit interested in your product or the service you provide, and who wants to learn more about your product and services. This person is somewhere in the middle of your sales conversion funnel.
A Customer: A person who has passed the conversion funnel and have made a purchase.
Below are the strategies to fix and optimize Lead Management and to Generate 50% more leads: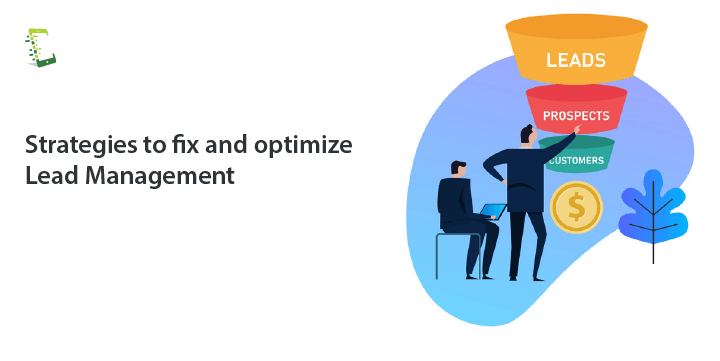 1. Identify your target audience
Before starting any kind of campaigns or advertisements, it is always the best strategy to identify your target audience prior to any other practice. A blind fire may hit the target once, but there is no guarantee that it will always hit the target. You need to be more stable with your strategies. If you randomly go after anyone and everyone then you will end up with a large number of inconvertible leads. There is an urgent need to work on knowing your target audience who have the potential of becoming your customers if you are not doing it already.
2. A proper lead Segmentation
Do you talk with everyone in the same manner? Whether the person is young, old, technical or a non-tech person? No, right? Then how come you talk to every lead in the same manner? In a monotonous way. Some are qualified, others are not. Some are there to make an instant purchase, others might be only gathering some information. There are chances that some will understand you and many will not. Here comes the need of implementing or improving the lead segmentation strategy. You need to arrange the leads into different groups, which means leads having similar behaviour should be placed together in the same group. You need to design different email templates or sales pitch for every different group of leads. You can put them into different groups based on factors like "time spend on the website", "the pages visited by the user", "age of visitors", "visitors geolocation", "product added to the cart" and by choosing similar suitable parameters as per your type of business.
Check our : Callback Apps for Real Estate
3. Content marketing management
For increasing the lead to customer conversion rate, you need to prepare content related to the product or the service in different stages. Below are the three main stages:
Stage one: — This stage includes blogs, articles, short videos, ebooks, animations, and infographics.
Stage two: — This stage includes detailed analysis reports, playbooks and webinars.
Stage three: — This stage includes demo, free consultations, testimonials, and case studies.
You need to keep a balance between all the three stages of content for a better lead generation. The right content to the right person will help you in increasing your customer base.
4. Score setup for lead management:
Not every visitor on your website can be considered as a lead and can be transferred to the sales department for the final convincing call. You need to set parameters which will decide if any visitor qualifies as a lead, and which can be handed over to the sales department. You can implement a scoring system for the same. You can set different points for different parameters and finally an average score to decide which leads will be further transferred to the sales department. To make it more clear here is an example:-
Time spent on the website:- 5 points
Pages visited by the user:- 2* number of pages.
Age of the visitors:- 5 points for visitor between 20 to 35 years and 2 points above 35 years of age.
Visitors geolocation:- 10 points for local visitors and 2 points for non-local visitors.
Product added to the cart:- 20 points.
Not only that but using scores you can also make a priority list, stating which Leads need to be contacted first.
5. Lack of communication with the Sales Team:
Intercommunication with the sales department while deciding the lead qualifying factor is very important. Once both the sales as well as marketing team have agreed over the qualifying factors as well as on other points, their complete workflow should be drafted in a form of Service Level Agreement(SLA). And further work should be done according to the decided SLA. It will definitely help in gaining more final customers.
At the End:
So far in this article, we discussed; What is Lead Management? Why Lead Management is important? and finally, we discussed; How to fix and optimize lead management and generate 50% more leads? Converting a mere visitor to a legit buyer is never that easy, so it is always suggested to move ahead with a proper plan and generate and convert more and more leads into paying customers. Optimizing your Lead Management strategies means both cost savings and increased revenue, which should be your ultimate goal.
Stay tuned with this blog, we will keep updating the methodologies for enhancing the Lead to customer conversion rate. Should you have any queries or wish to share any tips related to a better Lead Management, write to us in the comments section below.
Want to generate 50% more Leads? Use our Callback Software Features Now! Check Limecall Pricing and Choose Callback Software.