B2B sales appointments are vital for any business. From gathering leads to closing sales, an appointment setting service can be of great help through the entire process. Here's how your business can be benefitted.
Any business aims to profit from its services and products. Well, the only thing that facilitates a bridge between customers and businesses is sales. For companies working to bring more to their customers while earning a fruitful amount, b2b sales is an inevitable sector that one needs to improve on. People need to trust a company before investing their money there. Once loyal, people usually don't look back.
As entrepreneurs, we don't just coordinate meets with customers. Business appointments are also essential as that's where we can discuss, communicate and finalize the sales practices of our company and encourage teamwork for better service. Outsourcing appointment scheduling and employing setting services helps in efficient b2b lead generation and gives us opportunities to enhance market revenue shares.
Imagine having to call a lead. As soon as you get the name, you jump into a call and end up explaining things that might seem irrelevant to the company. Without a proper plan, you end up beating around the bush while the line gets cut because you failed to capture their attention.
In a case where they end up accepting your offer, and you get confident, you forget to follow up on them. They just pledged confirmation, right? Wrong! This is the perfect example of everything that could go wrong during an appointment. Let's learn how to avoid all this here.
What is a B2B Sales Appointment?
A business appointment is usually a scheduled meeting between individuals or teams, from business to business or business to customers. From discussing policies, strategies, and procedures to convincing and persuading things to go in our favor, B2B sales appointments hold a vital role in gaining profits for any business.
Usually scheduled by the sales department, everyone in the team, including managers, agents, clients, and/ or other businesses, participates in the meeting. We need to set up an appointment for calls to be made. Here, ideas can be pitched, and the sales agent can try and convince people on the other end to trust and invest in our company's services and products.
Why is a B2B sales appointment important?
For b2b lead generation, identifying potential and ideal clients is important. For designing a lead generation program, setting up B2B sales appointments need to be taken care of. To help close deals, appointments are necessary to filter out qualified leads and work on convincing them.
The role played by such appointments is the delegation of tasks and letting executives identify and work with qualified leads and prospects. This is especially useful for deals with a large sale price, longer time to process, and lots of effort to seal. To ensure that our time spent is effective and well managed, appointment scheduling is very important.
Challenges faced while making b2b sales appointments
Without quality and accepted leads, we will have lower response rates and lesser conversions even with impeccable efforts. Any acquired lead needs to be verified by the marketing team for potential, quality, and utilization, after which they can be guaranteed conversion with necessary efforts by the sales team.
While running a business, we don't just look at new customers and clients. It's important to retain existing partners and customers to efficiently manage resources, time, and energy. Hence, reps also need to come up with creative and attractive approaches for keeping customers satisfied.
If we don't use proper organization and required software for data management, it can end up as a burden on agents. A lot of information tends to make the situation murky and unclear. Sales agents tend to get confused and can't properly interpret important information.
Important and resource-consuming deals can take up long times for b2b sales appointments. In such a case, there's bound to be inconsistencies if there are many executives involved or end up handling the situation in a longer cycle.
Sometimes, reps talk to people from companies with little to no hold over the authority to make deals. Pitching your company's services to them might end up being a waste of time. Hence we might be losing prospects because of pooling our efforts in the wrong place.
B2b sales require convincing more decision makers than selling directly to customers. Sales representatives need to take up versatile approaches and crowd winning strategies for assured success.
Sometimes, the requirement of alteration and personalization can hinder our company's goals and aspirations. But these are necessary to build proper trust with clients and hence we need to strike a compromise. This should happen so that they are satisfied with our service and we don't give up on any of our core values.
Finding and hiring associates can be tedious. The job in itself is stressful, and training individuals is a hard process for any business.
Benefits of Getting Appointments
Executives also need to make sure that they effectively pitch our products and services to capture target companies and businesses. All this work has a profound and positive impact, though. Sales appointments come with their own set of perks and advantages.
Generating sales leads requires a lot of combined effort. Once qualified leads are generated, maintaining proper communication through appointments and calls and retaining existing clients is also important. Finding new customers and looking into their decision-making team for coming up with foolproof approaches is quite hard.
By outsourcing b2b appointments to setting companies, we bring the following to the table:
Progression: Setting up a professional quality business appointment helps in progression. With the development in focus and the desired needs, sales representatives and callers can easily convince your potential clients to keep moving to the next levels without having the pressure of signing deals.
Easy transfer: Once services set up appointments, all the important details and information can be directly imported into your company's database to look back and revise when needed.
Proper management: After qualifying leads, an effortless exchange needs to happen while ensuring that the lead isn't dropped. This will be done by scheduling follow-ups, consultations, and more appointments by your sales team and appointment setter.
Better communication: While running a business, it's quite hard to keep updating clients with limited human resources. Hiring an appointment setting service can help you communicate with customers effectively while prioritizing engagement and information.
Data stratification: Once there's a considerable network of leads for our business, sales teams might get overwhelmed and concentrate on retaining customers while completely ignoring the gathering or more quality leads. But outsourcing appointments can help you churn in new leads while also ensuring that the existent customers are satisfied.
Insight: Along with getting more opportunities, you can also have better insights on the success of market reach for quality prospects.
Personalized approach: B2B appointments settings help analyze and enlighten us on the best conversions for every lead. Using advanced and efficient technology and automation software, we can also get customized solutions to fit our customers' needs while fitting in with our practices.
Filter leads: While analyzing reports for better results, they also help us filter quality leads and focus on them through the right people instead of trying to secure deals through bad prospects and leads.
CRM: Appointment settings help ensure better Customer Relationship Management (CRM) for accuracy in information and precise statistics to help us find the right data. With access to this, we can improve in many areas, including how to meet the needs of your clients and better conversion of leads to customers.
Better tracking: By outsourcing appointment settings, we can track the digital footprints of clients to know their intent while offering services through people. By doing this, we can convince clients to make favorable decisions by proposing valuable propositions.
Rhetoric tactics: We can also avoid forced marketing and educate customers on the actual benefits they'll get. Without pushing them towards our company, we can convince them by simply stating facts and showing our unique selling points (USPs).
Time management: We have limited time spread thin amongst the various aspects of our business. Even then, sales appointments can have flexible timings and a better sales closure rate through an optimized service.
How do b2b appointments help your business?
Outsourcing B2B sales helps us create more brand awareness. Even if there's no conversion, appointment setting services can help us get into the market and gain more recognition. This helps us get a better network and helps in lead generation as well.
Instead of spending time on qualifying potential clients, they help us recognize fits for our company. So, we can simply put more effort into the classified and filtered leads for a better chance of conversion rather than taking time to identify suitable ones.
Without having to spend much time on the progression, sales can just be closed by you. The setting companies can help you efficiently generate leads, convert and follow up on them while you simply supervise and finalize deals.
How to set up a B2B sales appointment?
Having an appointment setter comes as a great asset to your business. They can plan and prepare schedules for sales appointments, product demos, and follow-up communication. Buying specialized technology might be expensive for us, but all the latest technology is essential for professional companies.
Instead of sending automated messages or updates, a call or direct personal communication to enhance the progression of leads. For quicker conversion and closing of leads, they can select qualified leads.
A Sales Development Representative is specialized in such prospecting and scheduling to focus on top sales. Every rep needs to understand the necessary value propositions and approach accordingly. They'll have to find the right people to contact and negotiate with objections. Along with navigating CRM, they should increase the number of calls made and gather more leads.
Appointment setting companies can identify the needs of our business early on, including sales opportunities and management. They can help us identify key clients and target audiences for improving pitching ideas and prospects.
We can present our proposals attractively and persuasively for easily getting contract approval.
Different approaches for scoring an appointment
It is important to keep in mind a few things before approaching your clients for appointments.
We need to establish our intentions and goals, introducing something new, or wanting to seal a deal. If we're looking for publicity and attracting more potential buyers, that's where our sales executives should focus their selling points there.
Once we declare our objective, the appointing setting service decides the right person to contact instead of going around contacting anyone relevant. We need to pitch our appointments to the right people from the many deciding authorities to ensure better impact and reach.
By outsourcing appointment setters, we can ensure that executives have a rhetoric speech and remain energetic throughout. They can stay polite and assertive while staying dedicated to gain as much profit as possible.
We have to decide the factors in our messages, including success stories, insights, and trends. The setting services help us understand our target audience completely and address their unique challenges and needs. There should also be an expression of our separation from the market to help clients pick you over other services.
Step by step guide to setting up a sales appointment
There are many ways to secure appointments and approach your customers. Here are ways to enhance your sales appointments through your website, emails, and over a phone call.
In general, here are a few elements to score Returns On Investment (ROI) through your a b2b appointment:
Target your pitches towards the right authorities. Schedule appointments with them to increase the chances of prospects.
Look into the clientele company so that our executives have better insights on them. This can help tap into their interests and increase the likelihood of conversion.
If there's not much success with our appointments, try and figure out the reason and use the developments in the upcoming ones.
Ensure that every offer is tailor-made for each of our customers and that they see the clear benefits they are availing. Instead of sitting through the whole presentation, highlighting favorable factors elucidates their pick.
We need to keep our objectives outcome-oriented. We need to follow up with the terms of the agreement and the next stages of progression.
Setting Up Appointments Through Emails
Keep it attractive:
Formulate emails and subjects in a catchy and irresistible manner. This will at least help businesses open our mail and consider what we have to say.
By maintaining a conversational tone and engaging writing style, emails can be used efficiently to score appointments.
Keep the content short and personalized. Value their time and make sure to explain how to proceed to the next step.
Establish a connection:
Keep the number of emails steady. Don't spam your customer or let them forget your existence.
Ensure that you're not too obvious with CTAs and keep the first set interactive, thoughtful, and provoking. Make sure they get all insights and updates to help them relate.
Build rapport and trust by helping them with smart tips and tricks. Lead them outside the email channel to ensure better conversion rates.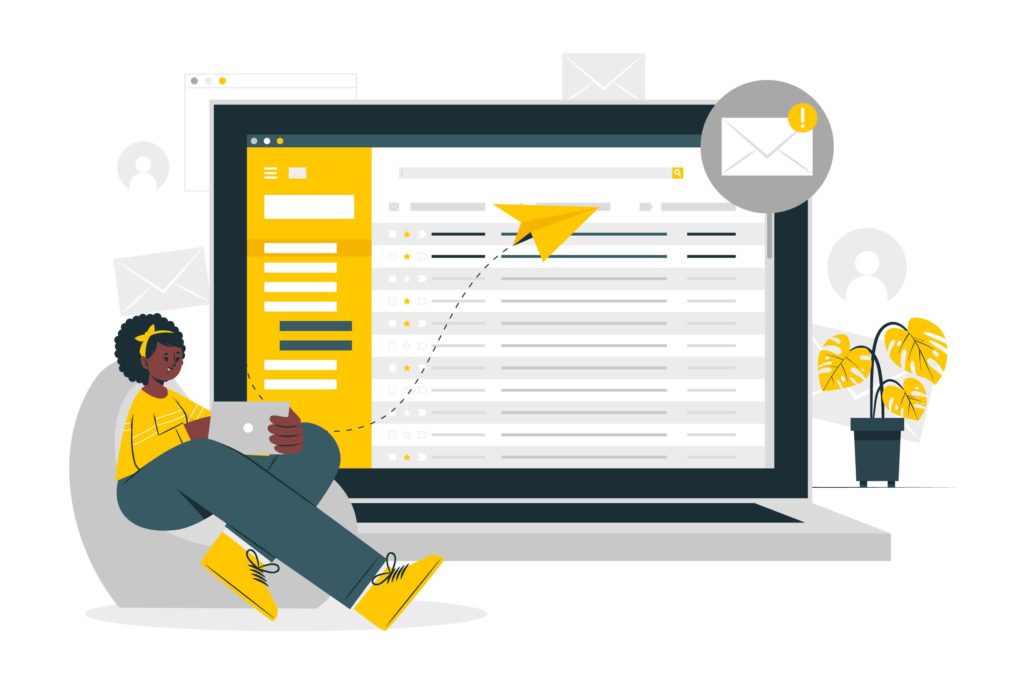 Setting Up Appointments Through Websites
Optimize website design and content:
We need to make sure that our website is user-friendly and appealing. It should be compatible with both computers and mobile websites.
An effortless user experience is necessary to attract more customers and retain existing ones.
There should also be easy navigation and toggle features.
The website should have pleasant themes and colors that don't make it hard on the visitors' eyes.
Optimize organization:
Create a block of content according to what the visitors might need.
Make main features easily accessible and organized in the main part of the website.
Using Search Engine Optimization (SEO) techniques can help bring more visitors to the sites, increasing clicks for appointments.
Include Call to Action (CTA) for articles and encourage interaction with executives.
Make it easy to schedule appointments:
Add a contact now/ live chat feature for helping customers learn more about the product or service.
Scheduling a demo or having hyperlinks for contact options help in getting more leads.
Adds forms to the website for potential clients to fill in for our marketing team to filter quality leads.
Click to call features immediately capture leads and schedule sales appointments according to their comfort.
Companies like Limecall help to effectively organize and schedule appointments through your website with their online virtual numbers. Through campaign level, session-level, and visitor level call tracking enabled, one can easily know the intention of callers and use this information to tap into their needs. By offering services in a need-fulfilling manner, website visitors will turn into customers in no time!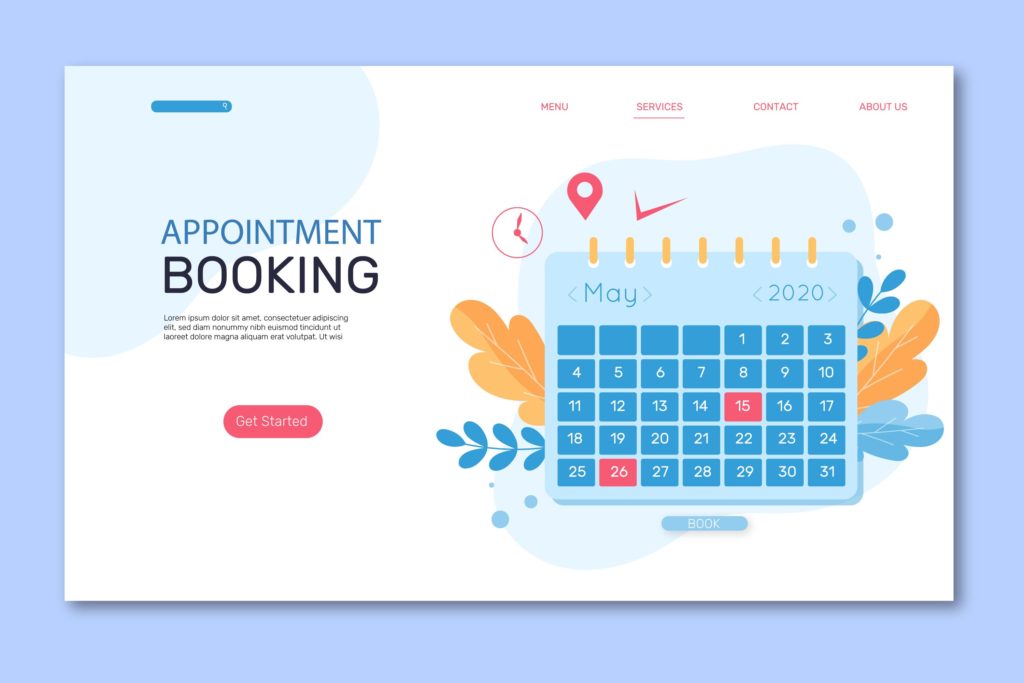 Setting Up Appointments Through Calls
Understand their needs:
It is important to the underlying needs of clients. Instead of using a forceful approach, tapping into what they truly need helps us capture their attention better.
The overall pitching needs to be concise and crisp. The customers need to relate to our service, and the agents need to pique their interest.
By highlighting the solution to their problems, they're more likely to go for the offered service.
Spontaneous customization:
If not something specific, we need to sell them what they need. Creating the impression of genuinely caring to solve their problems is great for building trust and loyalty.
We need to customize our approaches according to the recipient's personality. We'll have to be assertive wherever needed and help them talk to us.
An effortless slide is much better than an irrelevant plug-in. With a little more engagement and conversation, we can easily identify the use of our products in their lives and sell them accordingly.
Close the deal and call with class:
Thanking customers for their time is a must when it comes to calls.
Yet, simply thanking them doesn't do the deed. A quick reminder of why our service would be beneficial for them is a great practice.
Providing them with various options for appointments and slots pushes them towards scheduling one without being obvious or pushy.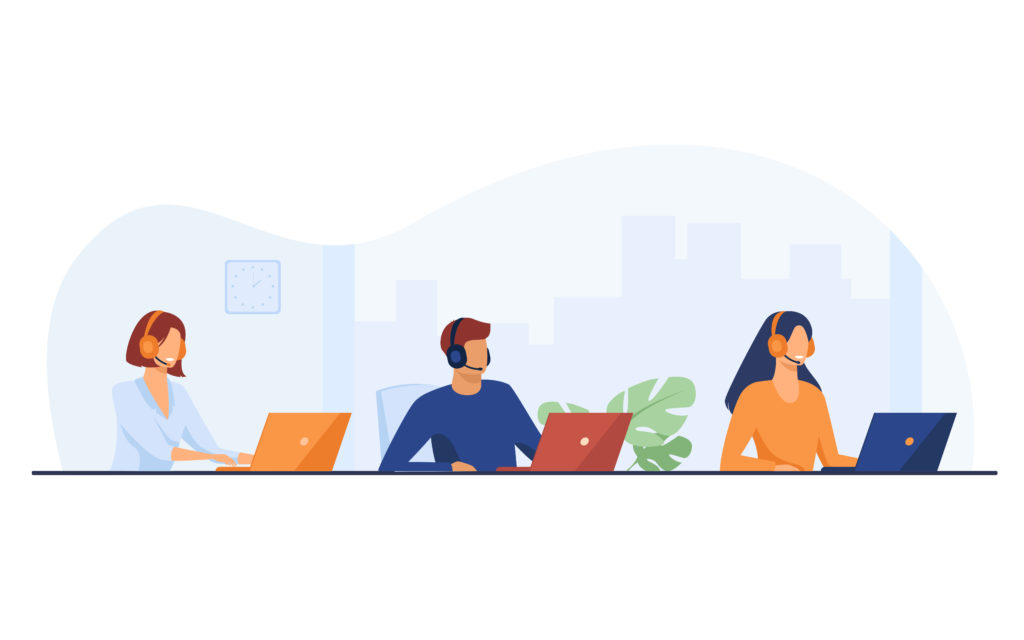 Calls have been persistent in setting up sales appointments and hence need to be organized well. With Limecall's expertise, you can forget about having to train a special team to handle calls as their dedicated team can help understand your callers/recipients better and instantly personalize your products and services to keep them satisfied.
Taneil Currie at the Tenth Concept said, "If every satisfied customer introduced you to three new warm leads, filling your calendar with qualified appointments will be a less daunting task and you now have a system for generating an endless pool of new customers." Outsourcing b2b sales scheduling is a lucrative way for businesses to ensure profits. While doing so, adding calendar reminders for appointments is also made easier.
Learn the necessary pointers before calling to make sure that the duration isn't dragging. Gretchen Hydo, says, "Gather information on your prospective client. The more you know ahead of time about the challenges they have been facing and their goals, the better prepared you are to turn the lead into a sale." Even though the call is meant to be professional, a casual and friendly conversation is important for persuasion.
According to Janice Bru from InkWhy, "People who are very active with your communications are more likely to have a good sales appointment with you." But, there's a fine line between being persistent and annoying. Sales representatives mustn't cross that.
Before fixing more and more appointments, make sure that there are enough resources for us to correlate later. Instead of using just one mode, using various mediums like calls, emails, messages, and other sources can help keep us on their mind without being a bother.
Conclusion
Before fixing more and more appointments, make sure that there are enough resources for us to correlate later. Instead of using just one mode, using various mediums like calls, emails, messages, and other sources can help keep us on their mind without being a bother.
Sales appointments are essential for any business to ensure better clientele service. This thereby increases the number of customers and retains our existing clients as well. B2B sales can be efficiently outsourced to appointment setting companies like Limecall that can also add so much more. Customer service is made that much easier and more profitable, including various features like effective call diversion, personalized and dedicated teams, and effective call tracking.
In simple words, appointment setting is important as it helps us.
Grow our reach and establish a brand name and thereby increasing customers.
Persuading customers with ease and scoring profits.
Converting more leads into sales.