It is a mistake to think that B2B telemarketing is a thing of the past.
The business to business cycle is complex and requires paying attention to different segments.
One of the most important business segments is certainly finding new clients and maintaining contact with existing ones.
It's Your Call mentions that the most effective B2B lead generation tactics involve telemarketing.
That does not mean that B2B telemarketing is the only tactic you should use, but it certainly has great importance when it comes to attracting leads.
A business cannot exist unless it has its customers.
That is why we need to make the best of every lead generation tactic there is and use their full potential.
Even people who have been in the business for some time find that B2B telemarking involves annoying calls that can only frustrate their potential customers.
But, if implemented properly, it can bring many benefits.
Not only can it lead to new customers, but it also can improve your relationships with the customers.
On the other hand, thanks to direct communication, you can get feedback directly from your target group on what needs to be improved, and what should you keep.
Also, B2B telemarketing can have far more significant results than when it comes to B2C.
And you will soon find out why.
What's B2B Telemarketing?
B2B telemarketing is simply, as Callhub says when a business calls another business to market or sell its products or services and establish a rapport.
With the help of telemarketing, one business can present its offer which it thinks would be of some importance to another business.
In this way, the business seller can communicate directly with the business buyer.
It is very important that in telemarketing there is no conversation with the machine, but rather it happens that a conversation is made between two or more persons so that the human factor is immediately present.
In this way, it can be much easier to build trust when it comes to the seller-buyer relationship.
Check our : Callback apps for real estate
If a potential customer has certain questions, he does not have to wait for the seller to contact him again or send him an email, but can immediately get all the answers that interest him in real-time.
Here you can already see the connection between B2B telemarketing and real-time marketing, which is becoming increasingly popular.
Also, the seller receives feedback directly from the customer and has the opportunity to find out his opinion, which can do a lot when it comes to business improvement.
Check also our : Leads tool for automotive business.
For example, let's say you provide a client with an email message automation tool that includes a template. The client then asks you if templates are customizable, as this option would mean so much to them. If you haven't enabled it by that point, you will know what's next you have to work on.
The difference between B2B and B2C telemarketing
B2B telemarketing should not be confused with B2C telemarketing.
In addition to being different types of business, there are some key differences we need to mention:
The B2B business model often has a much narrower audience than B2C.
Therefore, it is easier to do more detailed research and you can even find out, through their websites and other promotional channels, whether what you are offering might mean something to them and whether it solves some of their pain points.
In order for B2B telemarketing to be conducted effectively, it is necessary to research the type of business that you want to sell your service or product to and make a list of clients with whom you want to make contact.
Of course, the B2B telemarketing process itself will depend on whether you are dealing with Inbound or Outbound sales.
When it comes to B2C telemarketing the fact is that people do not like it when you interrupt them to promote something that may not interest them at all.
However, things are significantly different when it comes to B2C telemarketing.
SlideShare conducted a study examining 200 managers on what's the most annoying form of advertising. Telesales calls at work are among the ones they find the least annoying with only 4%.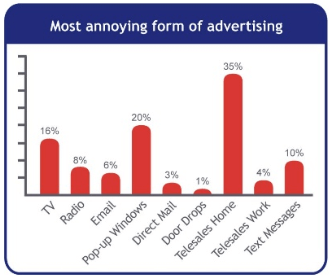 The point is that managers expect to receive sales calls, it's part of their job and a way to find new/better suppliers.
When conducting B2C telemarketing, decisions about purchasing are generally based on emotions.
In B2B telemarketing, decisions are based on the rationality and needs of a particular business, therefore, it is easier to negotiate a sale because often less persuasion is needed.
Generally, companies already know if they need something or not.
B2C telemarketing focuses on the product as such, while B2B telemarketing focuses more on building customer relationships and exploring their needs.
How B2B telemarketing has changed with Inbound
B2B telemarketing can be unsuccessful at the start if it uses exactly the same tactics as B2C or if it fails to keep up with the innovations in the online world.
Any business that does not follow the innovations in the market can seriously lag behind its competitors.
This also applies to the tactics that business uses to reach a specific goal.
The sales process is dynamic and it changes the same as everything else.
Previously, most companies used only the Outbound sales process.
Tenfold defines outbound sales as the process where a seller, usually represented by a sales agent, initiates customer engagement from its end. Initial contact is traditionally done by placing "cold calls" to potential buyers (more commonly referred to as "leads" in sales). Contact numbers are usually taken from a phone directory and lead lists.
Outbound involves contacting potential customers but without them having shown any previous interest in a particular product or service.
In outbound sales, the goal is to turn cold leads into hot ones.
When it comes to the outbound sales process, the focus is on the seller.
However, in inbound sales, the sales process is reversed.
The emphasis is on the customer who is enabled to make a choice.
The prospective buyer chooses whether he wants to leave information, contact the seller, click on certain links, follow the work of the company and similar.
According to New Breed Marketing, Inbound sales is a sales methodology that prioritizes the needs, challenges, goals and interests of individual buyers. Instead of focusing on closing the sale as soon as possible, inbound salespeople work to meet consumers where they are and then guide — not push — them through the decision-making process.
In combination with B2B telemarketing, the Inbound sales method can deliver great results.
Telemarketing does not have to be solely based on tv commercials, cold calls and cold emails.
There are many segments from Inbound sales that you can associate with B2B telemarketing:
Social media and websites
Social networks and websites play an extremely important role in the Inbound sales process.
Thanks to them, it is much easier to create an initial interest with potential buyers today.
First of all, it is important that you identify your target group and do detailed research to find out as many of their characteristics and needs as possible.
Some of the key questions you need to answer are:
What kind of businesses are those for which your product or service is intended
Who are their customers
What are they doing wrong when it comes to their business management
What can you do to make their business progress
Once you find the answers to these questions, it will be much easier for you to determine the tone of communication and what kind of content you should post to social networks and your website.
You can track the behaviour of website visitors and social media followers through analytics.
Carefully study and analyze all the data you can access and you will see how much these digital channels can help you obtain extremely important information.
Social networks and websites are one of the greatest ways for a successful lead generation.
Paid ads on social networks can get you new leads as well as organize Google Ads campaigns.
It is important that you carefully target the audience that you consider to be your ideal customers.
Quality and engaging content is a good way to get your audience interested in wanting more value from you.
This is a great opportunity to offer them to subscribe to your email list or newsletter.
Create a page or pop-up window where you invite them to leave their information.
Source: Vertical Response
Similar to the email contact form, you can enable your visitors to leave you a question regarding what interests them.
They can leave their contact phone for you to answer.
Not only will you expand your contact base, but you will also build a stronger connection with your potential customers.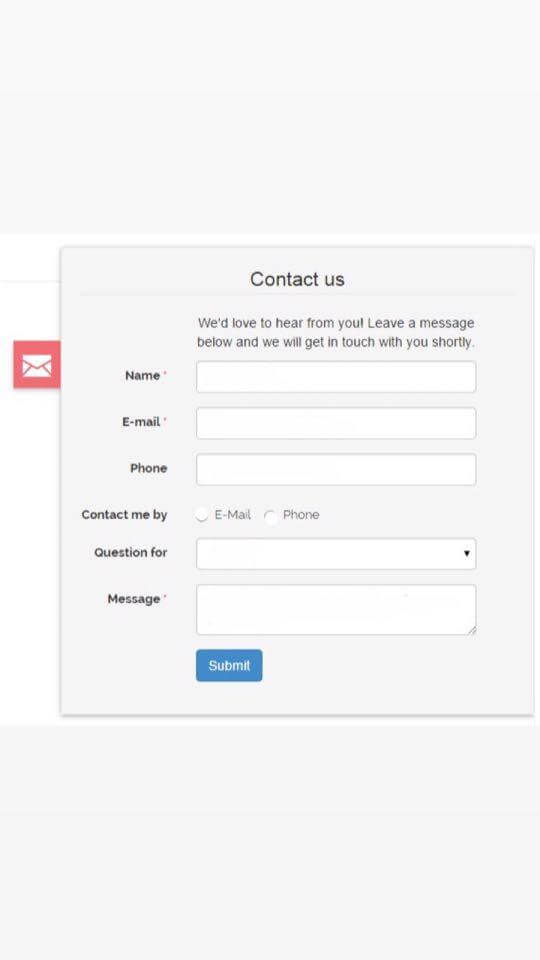 E-books, online courses, webinars
By providing different types of content to your target audience such as e-books, online courses, live webinars, surveys and similar, you will find out who the people who get engaged with what you create are.
As you can see, in this way telemarketing does not start the process before the interest appears.
The potential buyers first show interest in what you are offering, and then you get the opportunity to contact them and build strong connections with them.
Some of the biggest advantages of combining B2B telemarketing and Inbound method are:
1 . Getting familiar with the market
Thanks to the clients being present on digital channels, you can see how they run their business and what they need to get that business on the next level.
2. Lead generation
The content you post, your presence on the Internet, and maintaining communication with your users will make the lead generation process much easier for you.
3. Defining customer base
Finding out who the people that are interested in news from your emails, e-books, webinars and similar are will make it easier to define who your customers may be.
4. Brand awareness
Through the aforementioned channels and the calls you made, you raise awareness about the existence of your business and introduce people to the service or product that you are offering.
5. Understanding customer needs
Thanks to feedback, comments and testimonials, you will find out what your target group thinks of you and what it needs in addition to what you have already offered them.
You have the opportunity to directly engage with people who have shown an interest in you.
It is up to you to maintain that contact and to help them make a purchase decision. When your potential customers call you, be prepared to offer them all the information they need.
Remember to keep in touch with those who made purchases from you.
Show them that you are interested in their experience and opinion. This creates a better chance of them returning to you and it will help you build a loyal customer base.
How add it this new flow in your Sales Rep Tools?
B2B telemarketing is a complex process and it can be a long sales cycle.
However, there are many tools on the market today that can help your sales team to achieve more in less time.
Some business segments simply require a human factor, and, therefore, it should not be excluded. For example, seller-to-buyer calls themselves will have a much better chance of a successful sale when made by a sales rep rather than a machine with artificial intelligence.
But, everything where automation will not affect the quality of customer relationships and will only improve them, should be automated.
It will save you time that you will be able to spend on some other tasks.
Here are some tools that can be of great help to you.
Use the ones that will make your goal closer.
Limecall (Freemium)
Limecall is a callback software that enables you to be connected with potential buyers in real-time.
It has a special widget that, when your visitors want to ask you something and start filling out a form, asks the question: "Do you want us to call you in 28 seconds?"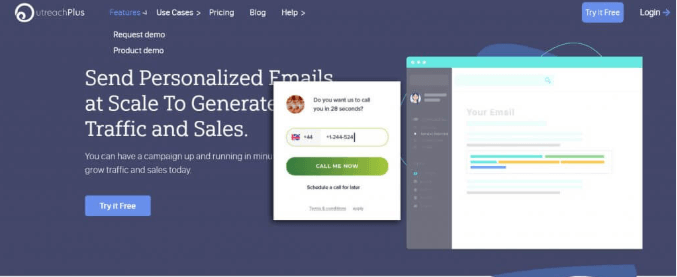 People generally don't expect such a quick reaction, so this callback software gets very good feedback.
If taking a call immediately does not suit them, they can schedule it for another time.
You can get a free package, and paid plans start at $ 35 a month.
Leadfeeder (Freemium)

This tool will tell you which companies visit your website and what interests them.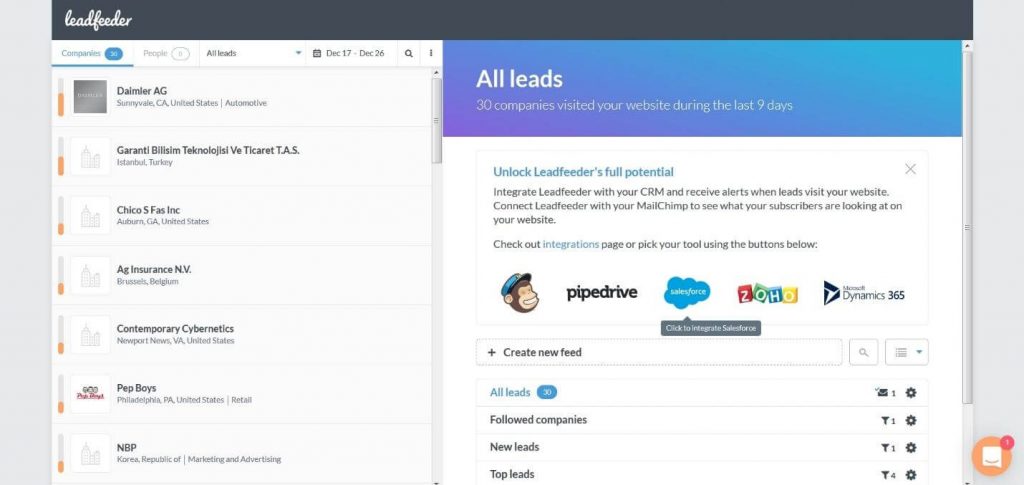 Leadfeeder automatically cleans the list of visitors from bots and ISPs and places the hottest leads at the top of the list.
With the help of Google Analytics, it manages to find out which companies are coming to your website.
You can try the free trial to get to know how this tool works. The premium package includes all features and starts at $ 53.
VoilaNorbert (Paid)
VoilaNorbert is a simple tool with which you can collect new leads, check email addresses and schedule email messages.
This tool monitors and notifies you when someone opens your email or clicks on a specific link contained in the body of the email.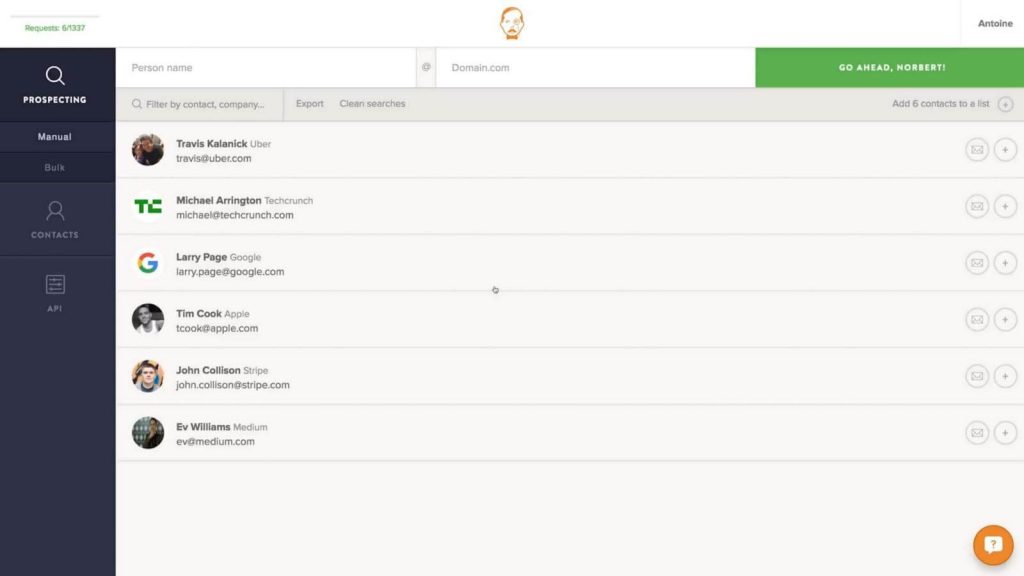 It can find out information such as a job title, social profiles, company that they work for and more about people who are on your mailing list.
Some of the companies that use VoilaNorbert are Facebook and Airbnb.
There are different packages so you can choose the one that suits your needs the best.
Paid plans start at $ 49 per month.
MailChimp (Paid)
MailChimp is one of the most famous platforms when it comes to email campaigns.
It is most commonly used for sending automated emails and postcards and creating landing pages and ad campaigns.
It is supported by live agents that are available 24/7.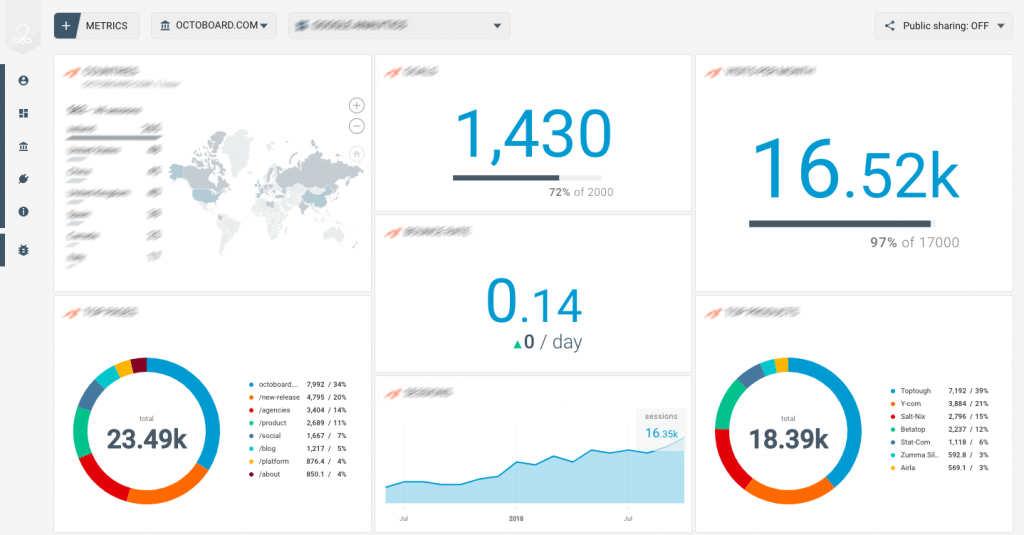 MailChimp has built-in analytics that shows you what's working best and offer you personalized recommendations so you can improve your strategies.
Paid plans start at $ 299 a month.
AdRoll (Paid)
AdRoll enables you to create an ad campaign and it helps you reach your audience much easier.
It offers ad management software that will help you understand the behaviour of customers.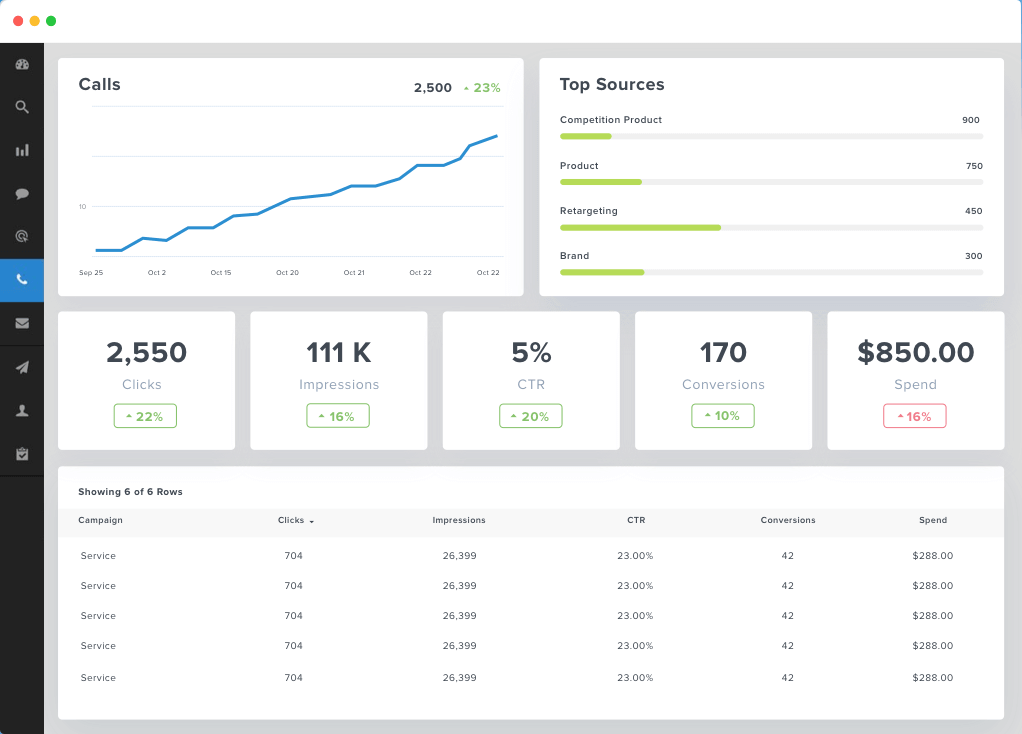 The price depends on the agreement.
LiveChat (Freemium)
Accessibility to the website visitors in real-time is extremely important, so implementing live chat is one of the most important things to keep in mind.
You should take advantage of the interest that visitors show with their questions, and offer them the answers at the right time.
Given that today everything is customer-oriented and that many companies have already realized that a long time ago, every business should build quality customer support.
Live chats are one way how you can show your potential customers that you care about them.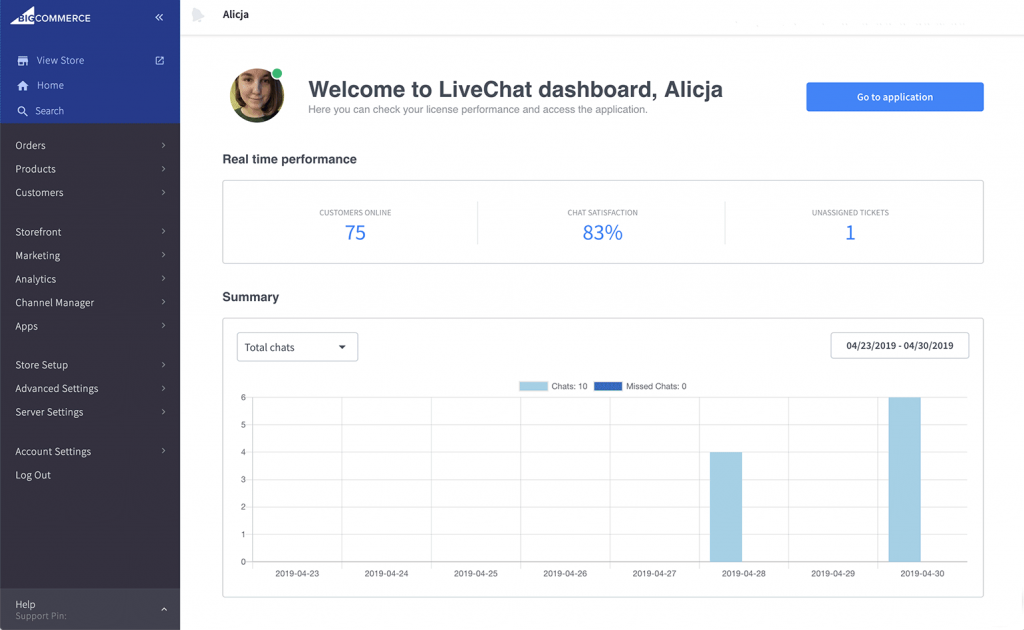 There are a couple of packages with different features so you can choose which one is best for you. You can start a free trial, and paid plans start at $ 16.
Chamaileon.io (Freemium)
This tool is an email builder. It offers more than 100 email templates or you can design your own.
With the most email editors, you have to create an email template from scratch or to include certain HTML codes in order for them to work. With this email builder, you can insert your existing HTML code and the software will convert it automatically into the future-proof responsive email template.
You can invite members of your team and work together in the email production process.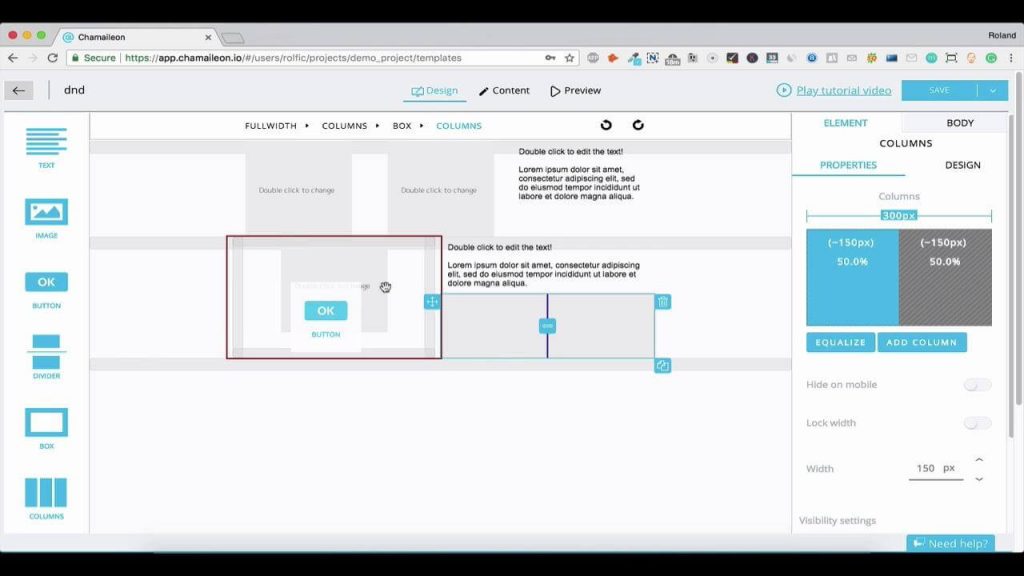 There is a free plan, but it has limitations when it comes to the number of emails, templates and projects, or you can get an unlimited paid plan for $ 20 a month.
You can also customize your own package that suits your needs.
JotForm (Freemium)
This tool is an online form builder with which you can quickly create a contact form and collect data from your visitors.
You can customize forms so they match the visual identity of your brand.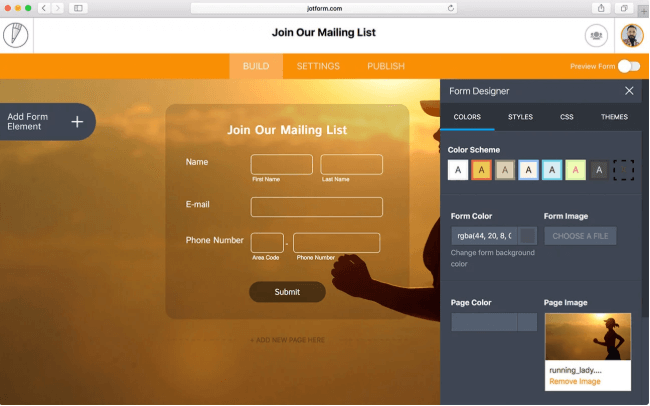 There is a free package with 5 forms available and 100 monthly submissions, and paid plans start at $ 15.83 per month.
Poptin (Freemium)
Poptin is a pop-up windows creation tool that will make this job much easier for you.
You will be able to create engaging pop-ups that will convert visitors into subscribers.
You can choose from many templates and it does not require coding.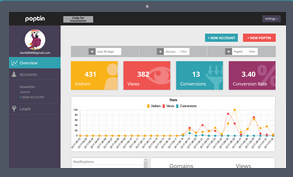 You can try a free plan, and paid plans start from $15 a month.
HubSpot (Paid)
HubSpot is an extremely popular B2B tool.
With this tool you can design your website landing pages, leverage social media channels, generate leads and more.
It provides all-in-one customer service software.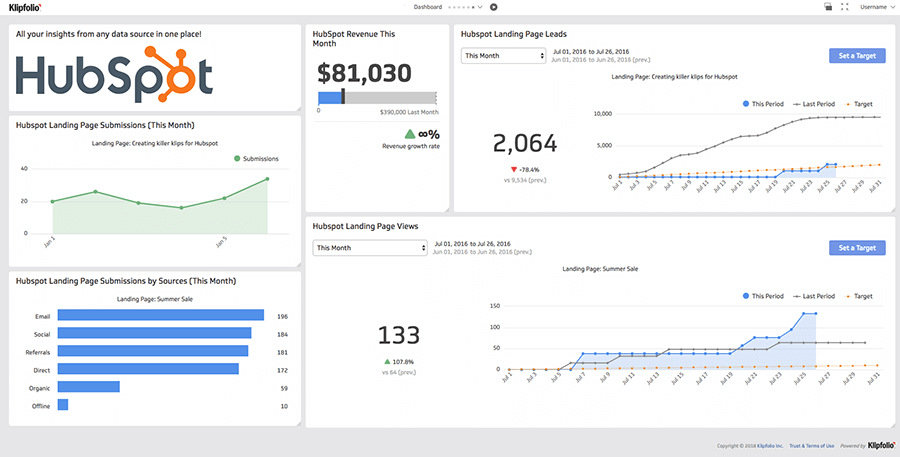 There is a starter pack for $ 50, a professional for $ 800 and an enterprise for $ 3200 per month.
Each package has its own options so you can see which one would work best for you and your company.
These are just some of the tools that can help you automate specific tasks.
You can choose the one you need the most or you can combine several different ones for the best results.
Use the free trial versions to get more familiar with how the tools work, and if a certain tool does not offer this option, find ones that have customer support available to keep you informed of everything you want to know.
The bottom line
Having all this in mind, at first glance it may seem that doing B2B telemarketing the old way is much less complicated.
However, the point is not to shorten the sales process but to make it as efficient as possible.
Combining B2B telemarketing with Inbound sales process, as we have already said, has many benefits.
Creating the best possible buyer-experience can only bring positive results for your business.
Competition is extremely strong in many niches, and it is important to keep up to date with market developments.
Don't let the seemingly easier path lead a way for you that won't get you conversions because it literally sends your potential customers to the competition that is following and acting in accordance with the changes.
Take advantage of all the opportunities that the present gives you.
Make the path of your business a path of progress with our Callback software features. Check our Callback Software check Limecall Pricing