What if you had a tool or rather a solution that can help manage all your lead activities with just a single click?
What if you were told that lead management has become the easiest to monitor, capture and can also the conversion of leads can be tapped immediately?
The team at Limecall understands how important every lead is, while our callback software solution helps your brand to engage better with potential leads, we are also continuously working to enhance your experience at Limecall better.
Limecall is proud to introduce our latest additions in the form of brilliant features which will make lead capture and information on those leads more efficient and quicker for your brand to indulge in the process.
1. Organizing contacts now made easy (New feature)
Create new contacts or organizations
Associate existing leads to contacts
Associate any of your single contacts according to any organization
Associate your contacts with leads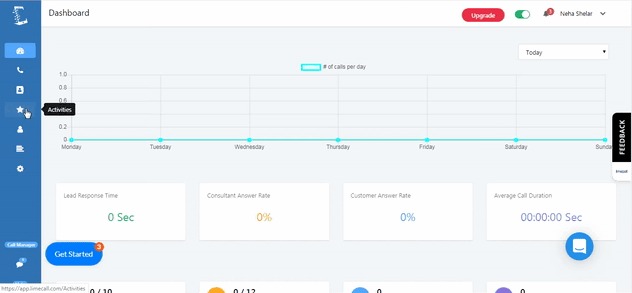 2. Activities (One place to see all your assigned leads/schedule calls)
Agents can view all the qualified leads assigned to the in one place
View and manage upcoming scheduled calls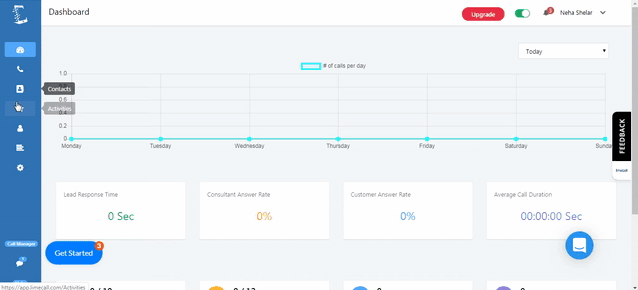 3. Custom link terms of service within widget
You can now make changes with the terms and conditions information for every widget being created whilst holding on to a legal note. All you need to do is, head to the 'Design tab' category and the widget module options will help you to conduct this action. This latest feature allows you to configure your terms and conditions in two convenient ways, either in 'text' or via a 'URL'.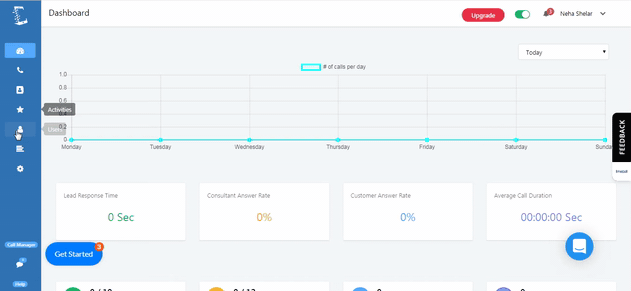 4. Powerful Custom widget fields
Every business wants to be unique so why should your widget by default? Our latest feature allows you to customize your widget as per your vision. Your widget fields include options such as:
Select
Checkbox
Checklist
Text input
Paragraph
Email Input
Date & Time
To add a new custom field to the widget:
Log into Limecall
Head over to the 'Widget' menu
Select the 'Custom fields' option
Choose which widget option you want to apply and continue to label and update them accordingly
Once the updates have been completed, you can then recheck the widget to view the new changes you've made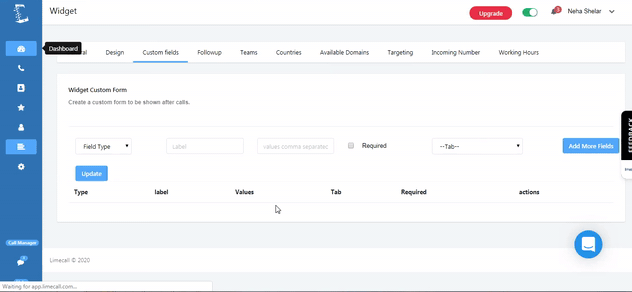 5. Receive accurate information on 'Lead Response Time' (Improvement in analytics)
Every lead details count as an important source of information in order for your team to understand what action needs to be conducted for specific leads. Hence Limecall provides lead analytics on our dashboard for better lead enhancement and has also now added another unique feature which is' Lead response time'. You can now avail the accurate information for this process anytime you wish.
Check also our Saas Callback.
This feature plays a vital role in helping your brand to grow better with every lead process being conducted.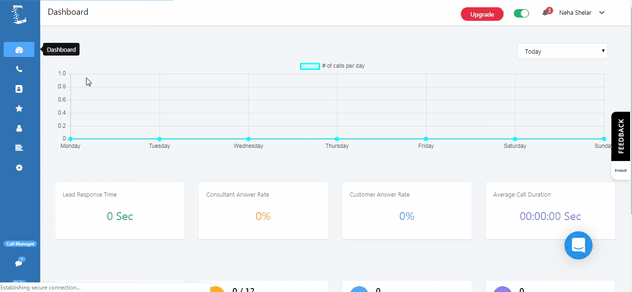 6. Out of business hours " Widget"
Automatically switches during " Out of business hours" and captures leads to be called back later .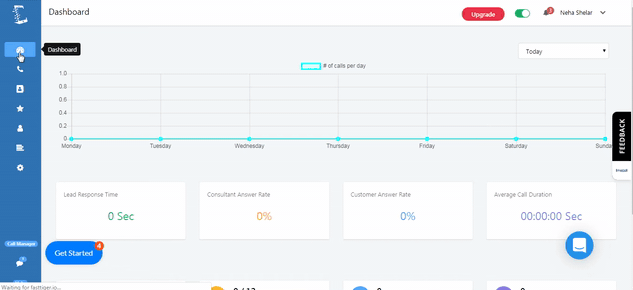 This new update prevents calls being missed during non-business hours and also calls being forwarded if no agents are available.
The widget detects both the working hours on widget and all your agents to automatically switch to out of business hours status if agent is available on shift.
7. Set a default country for your current widget
Our latest feature allows you to set a default country for the widget. For instance, when a lead visits your website, the widget will automatically set that leads location on default. Our new feature adds another option for your brand. Apart from the default option being detected, you can also manually update the default country.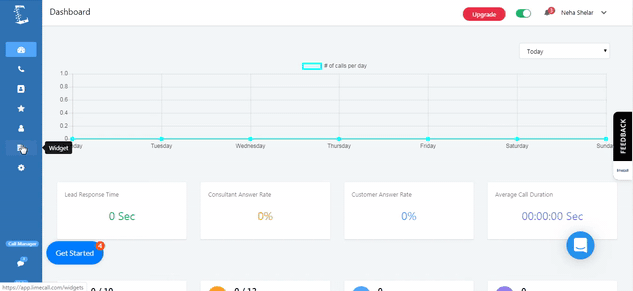 All you need to do is head to the 'General' option of the widget menu and update the default country.
The Bottom Line…
Lead generation is necessary and to manage it in a competitive paced environment requires an effective and impactful solution which Limecall offers.
Why don't you try out our new features and let us know your experience?
For more updates on Limecall, watch this space.
Check Limecall Pricing and Choose our Callback Software.
admin
Never underestimate the power of passion. With over 17 years of experience in building internet businesses, 5 successful bootstrapped b2b brands. Sathish spends most of his time executing ideas into niche internet brands through a lean team and enjoys being a wanderlust.